How to Make Your Own Soda at Home (Without the Sugar Overdose)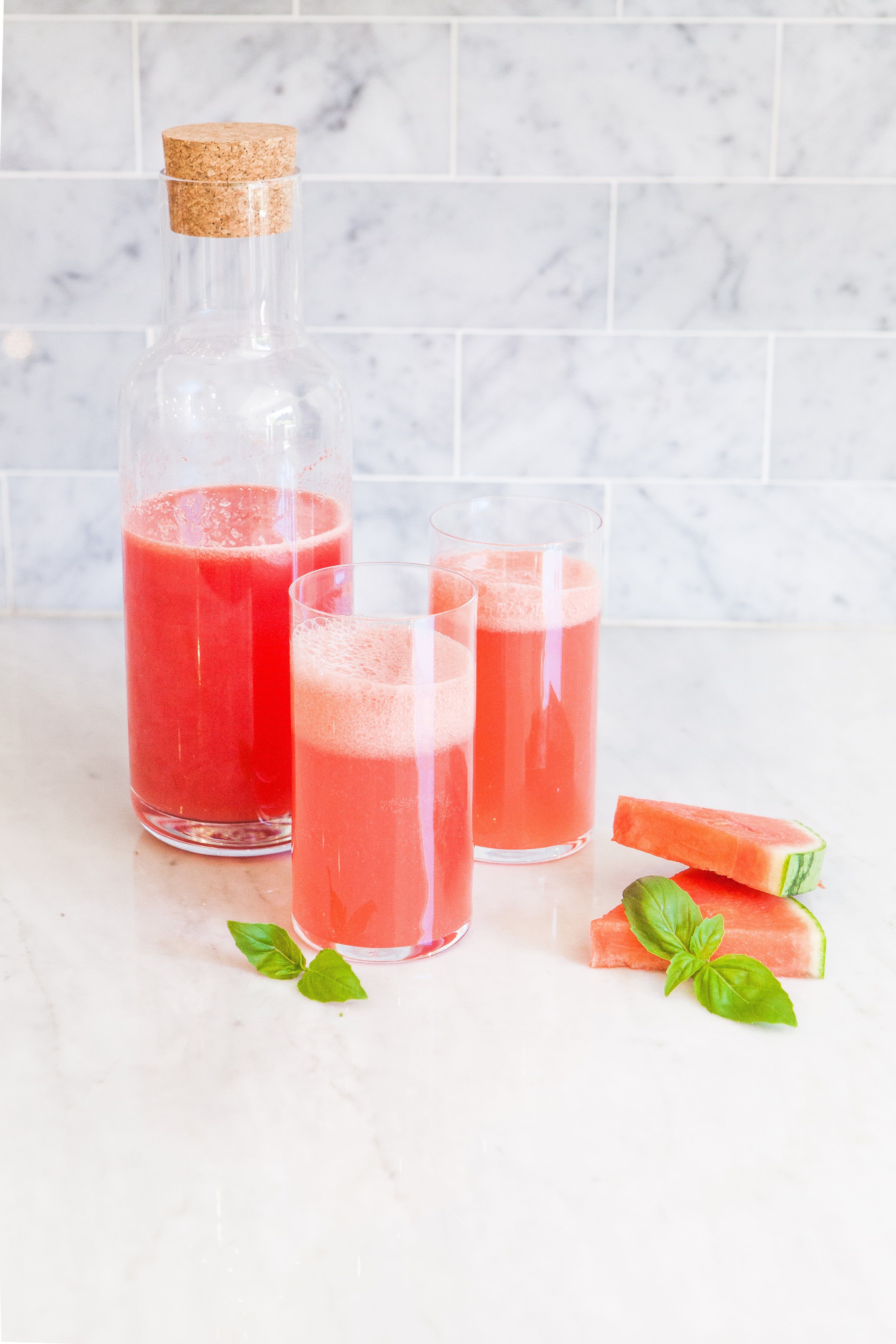 We don't do much soda at home, but my kids always ask for it at restaurants. I've limited their soda intake since they were little, but its allure is undeniable — sometimes you just need to wash down that burger and fries with something sweet and bubbly, am I right?
If you're a parent, you understand the insane sugar highs and subsequent crashes regular pop or soda consumption can lead to — so I've been tinkering with homemade sodas that satisfy that craving without all the extra sugar and whatever is in those cans you get at the grocery store. After my recent experiment in healthy snow cone making worked out. I thought about the flavors I might like to mix up and carbonate… and they were such a refreshing success, these elixirs have become part of our dinner-at-home routine.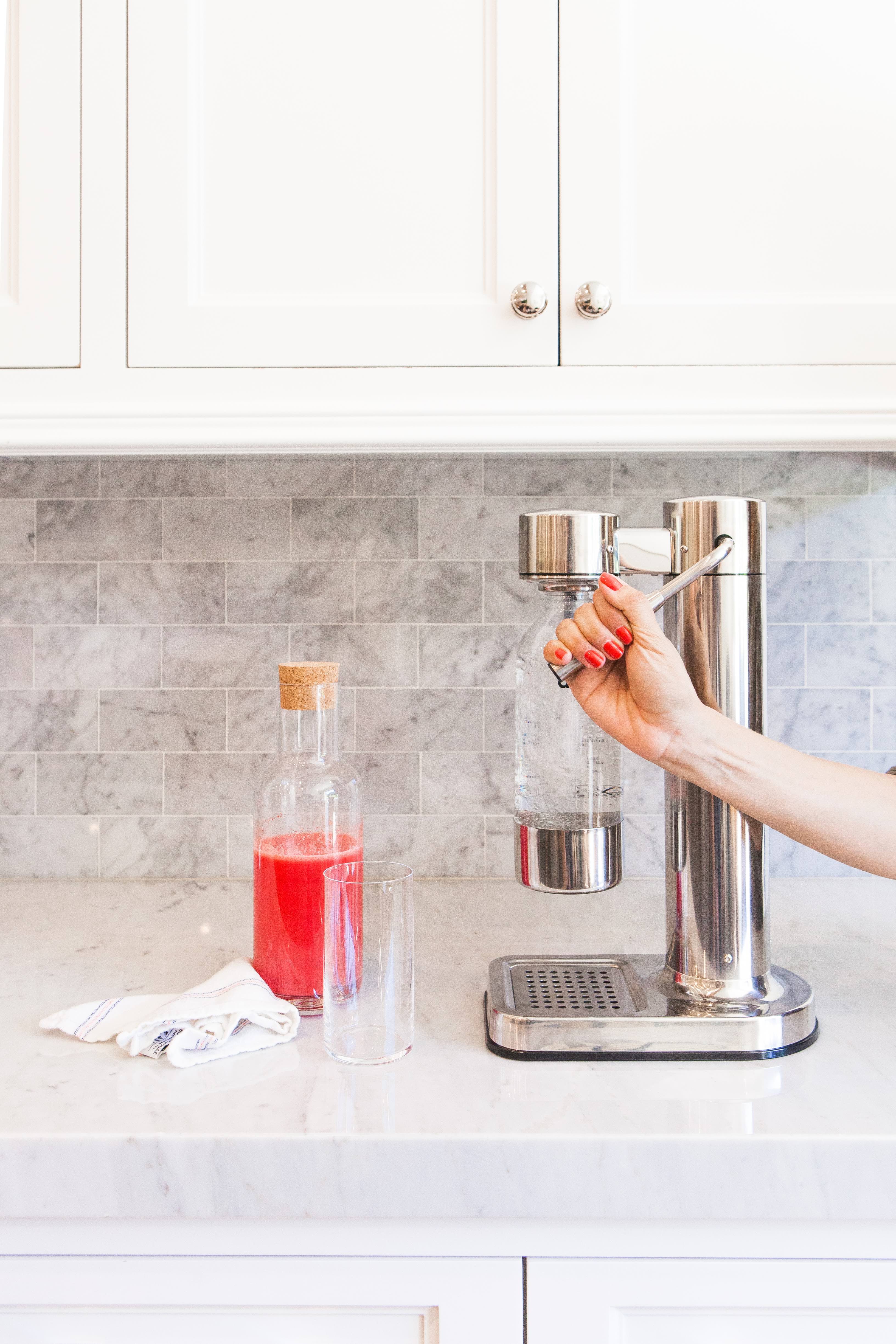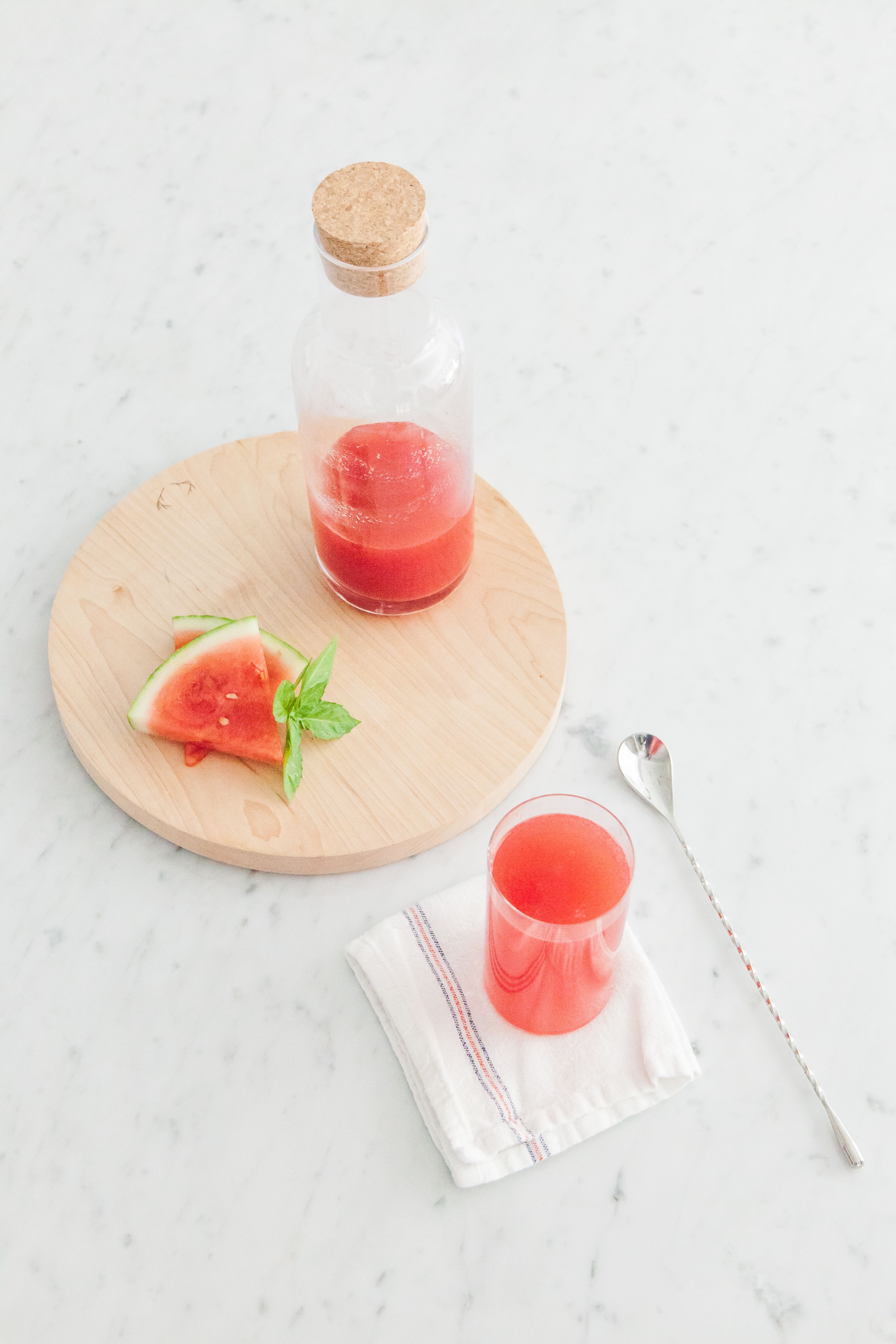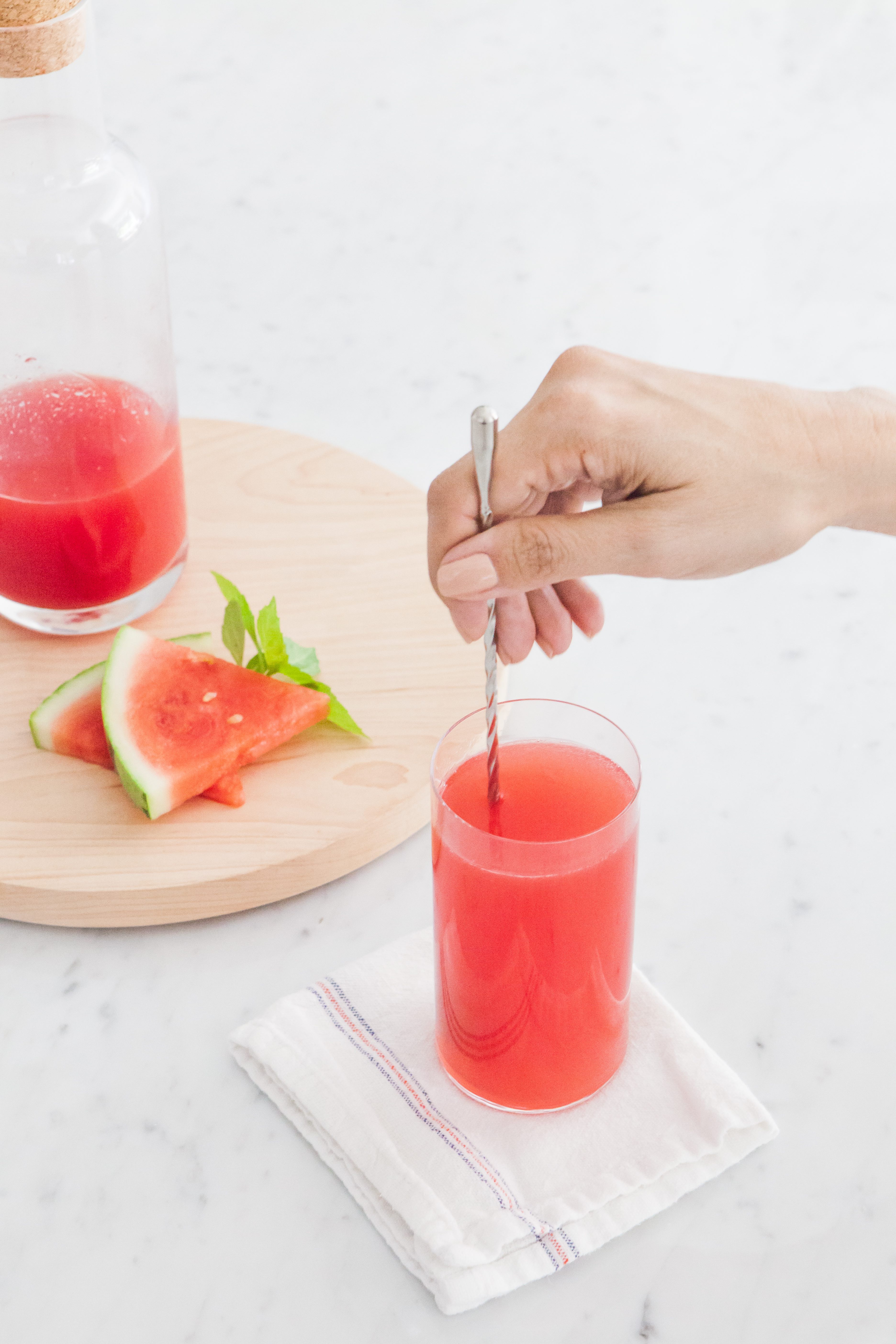 A homemade soda starts with sparkling water, and this super sleek Aarke sparkling water maker is big on bubbles and style — it will look beautiful on your kitchen counter in between beverage-making sessions.
Hope you enjoy — cheers!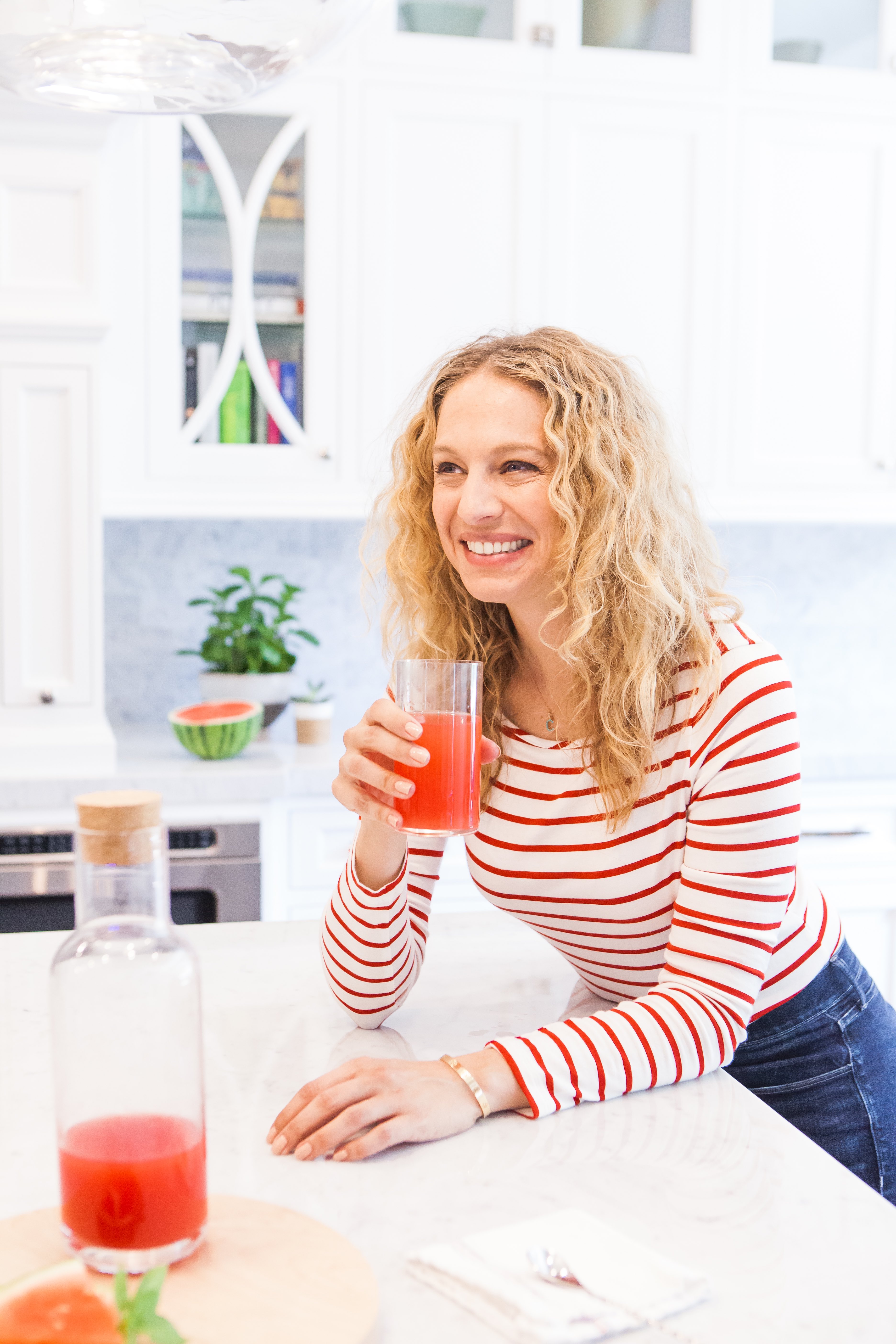 Watermelon Lime Basil Soda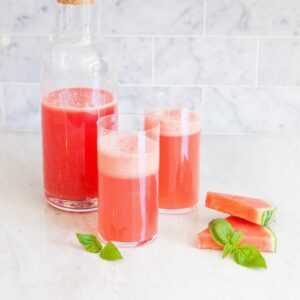 INGREDIENTS
¼ c. honey
¼ c. water
1 handful basil
3 limes
4 c. watermelon
INSTRUCTIONS
Add honey and water to a pot and boil until the honey has completely dissolved. Remove from heat and drop in the basil, allowing it to steep for 5 minutes. Remove basil from mixture when cooled, and pour into a blender. Add the lime juice and watermelon, then puree. Strain through a fine mesh strainer, then refrigerate. .
When it's time to serve, add 1/3 c. of syrup to each glass and top with sparkling water. Garnish with basil springs, and enjoy!
When you're ready to make your soda, pull out your favorite glasses (I'm digging these this summer), add some ice cubes, and pour in the syrup till it's at about the 1/3-high mark of each glass.