Easy Chai Tea Latte Mix with Star Anise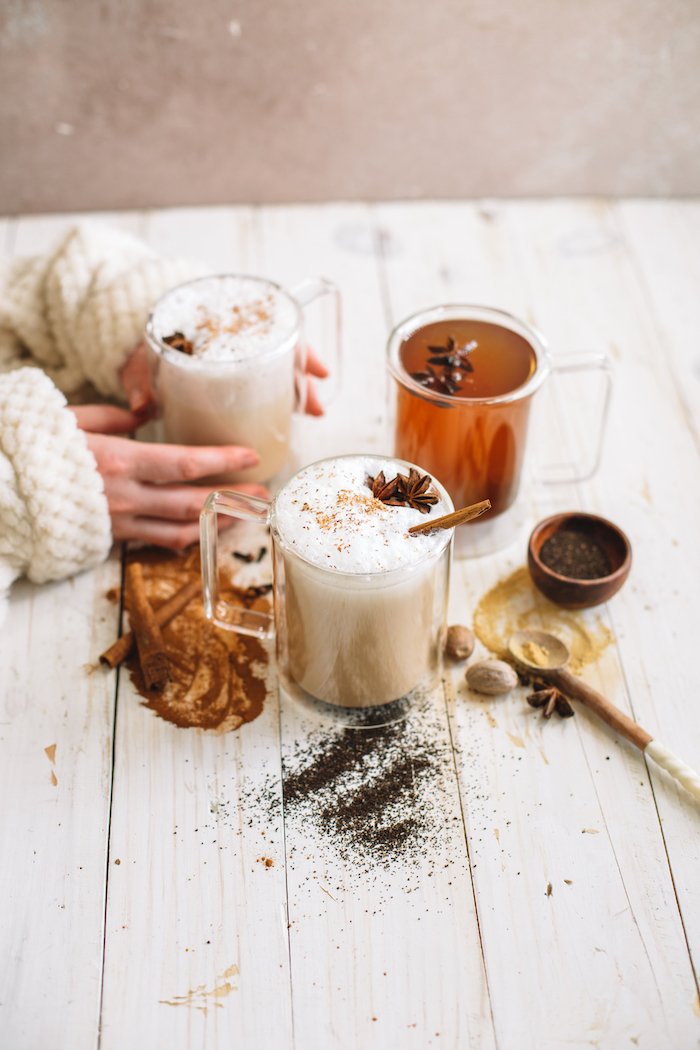 This time of year, a dirty chai latte is one of my go-to coffee orders. It's warm, spicy, and subtly sweet. It's similar to a pumpkin spice latte, except it never goes out of style or season. They are particularly my favorite during the winter months.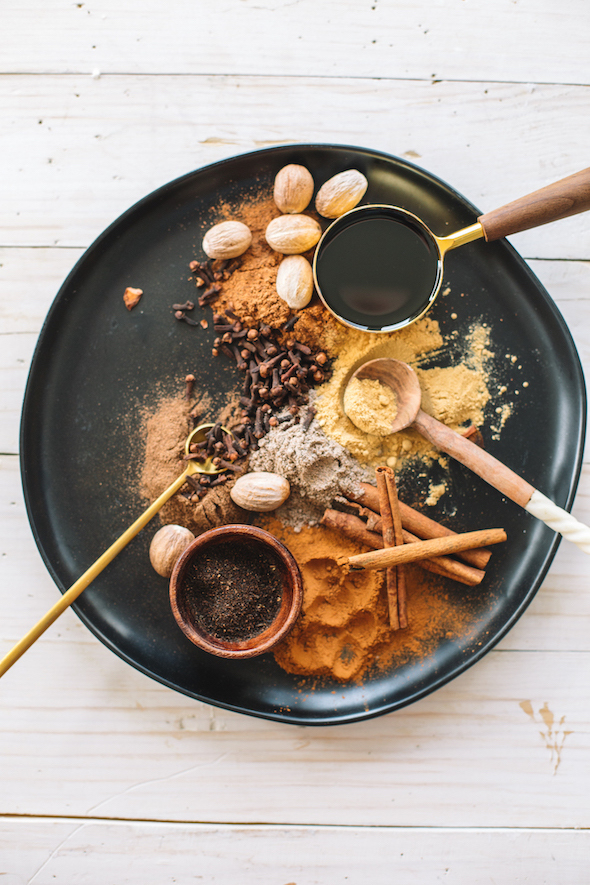 It's the type of latte that I want to sip on at home while I'm sitting on the floor wrapping Christmas presents and watching Christmas movies. Chai tea can have many different variations. It's great with a few shots of espresso, frothy almond milk, whipped cream, freshly ground nutmeg, or even a shot of whiskey if it's a chilly Saturday morning. The options with chai are aplenty and it will cost you a fraction of the price that you would pay at Starbucks!
Ingredients for Chai Tea Concentrate:
Ground ginger
Ground cinnamon
Cinnamon sticks
Cardamom
Allspice
Star anise
Cloves
Nutmeg
Molasses
Sugar
Water
Black Tea bags
How to Make Chai Tea Concentrate:
In a small sauté pot, stir together spices, sugar, molasses, cloves, and star anise.
Before transferring the mixture to a container, sift out the star anise from the concentrate. This will help add to the flavor of the chai mixture.
Heat on low-medium heat until the mixture has slightly thickened.
Transfer concentrate to a jar or seal the container tightly and refrigerate.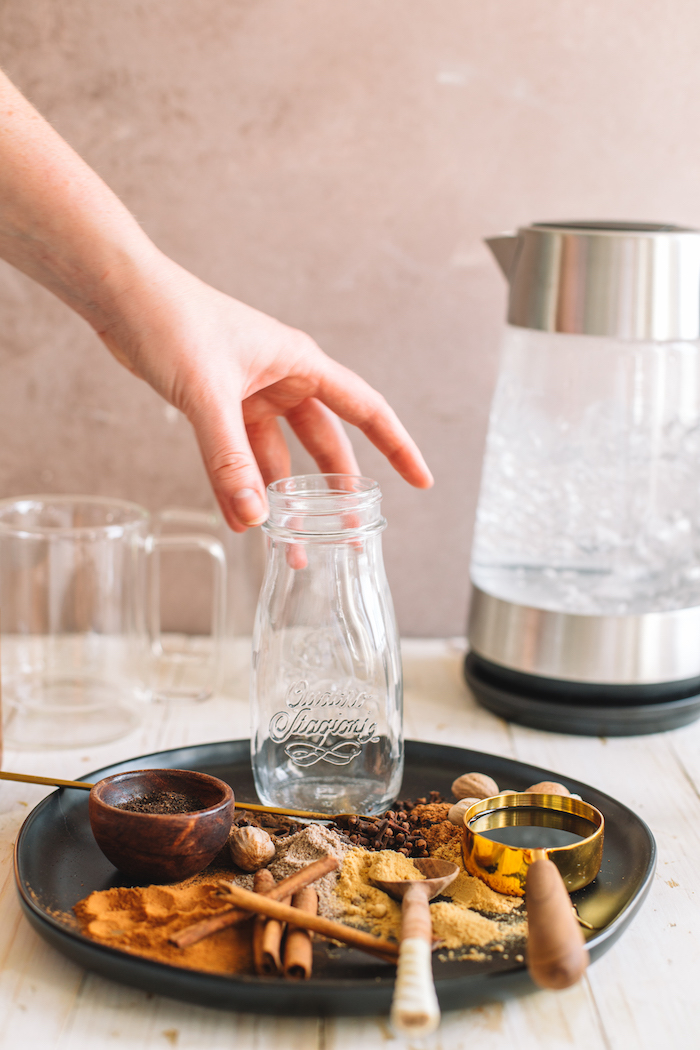 Copper Tri-Ply Cookware Set

By Cuisinart

Shop Now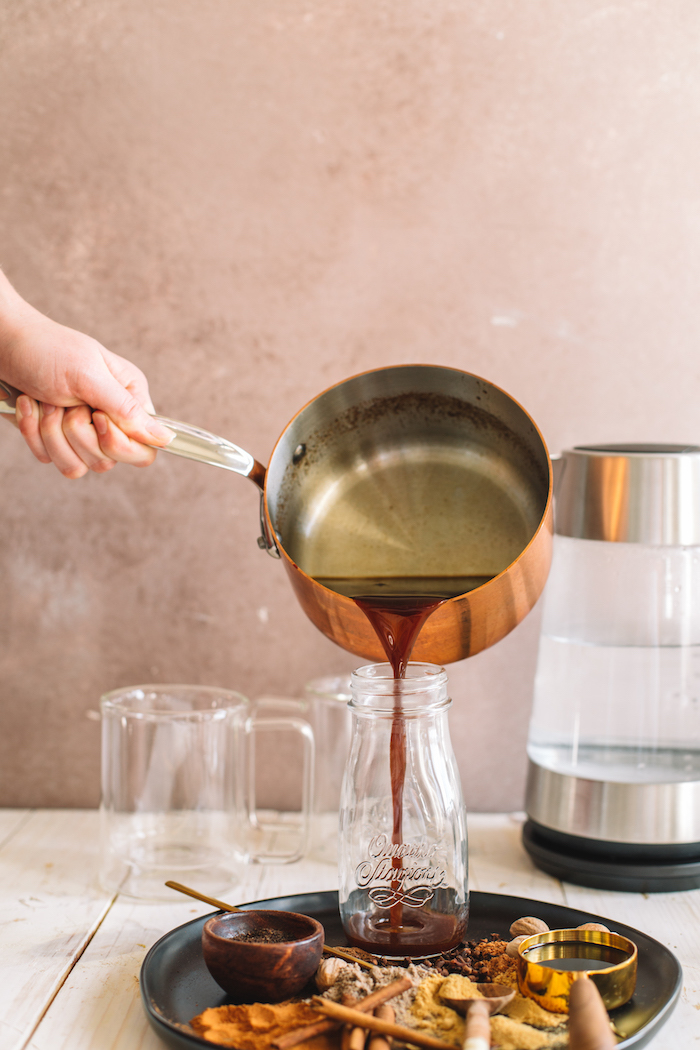 How to Make a Chai Tea:
To make chai tea:
Simply brew up a fresh cup of hot water and mix with a few tablespoons of the chai concentrate. I love using my OXO electric kettle for this instead of waiting for water to boil (who has time for that?!). This kettle has a permanent spot on my countertop because of how easily and quickly it boils water. Plus, it's so chic and makes me feel like a scientist with its clear and sleek design.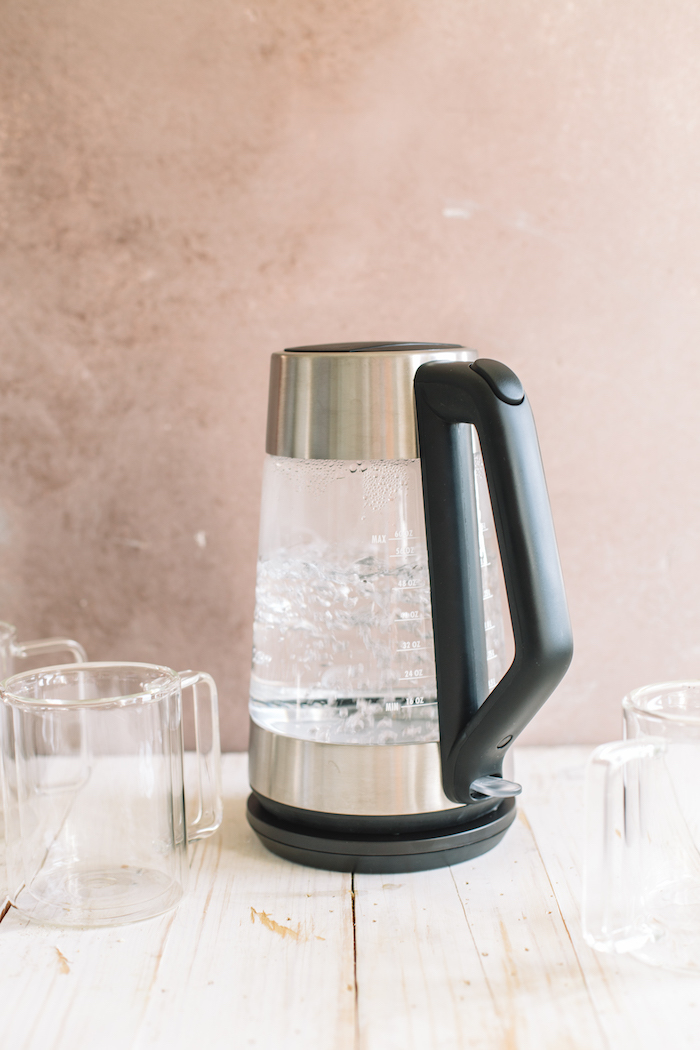 On Clarity Cordless Glass Electric Kettle

By OXO

Shop Now
What is a Chai Latte made of?
A chai latte is steamed milk and a chai concentrate blend. To make them at home, I just froth up a jug of my favorite almond milk and pour it over a few tablespoons of chai concentrate mix.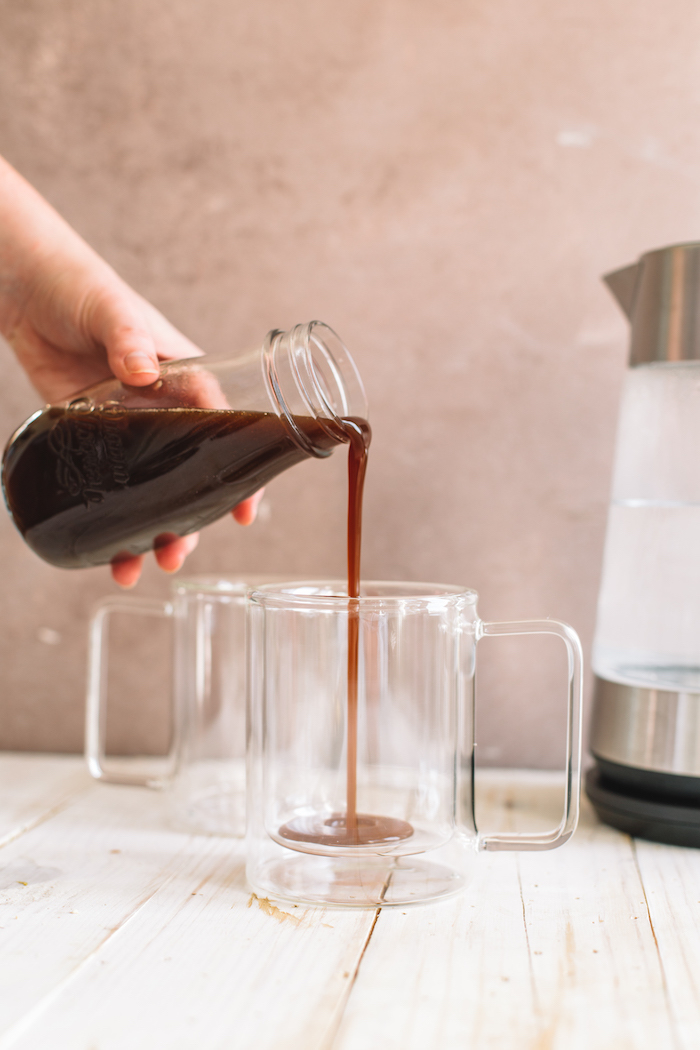 Lexington Double-Wall Mug

By Design Ideas

Shop Now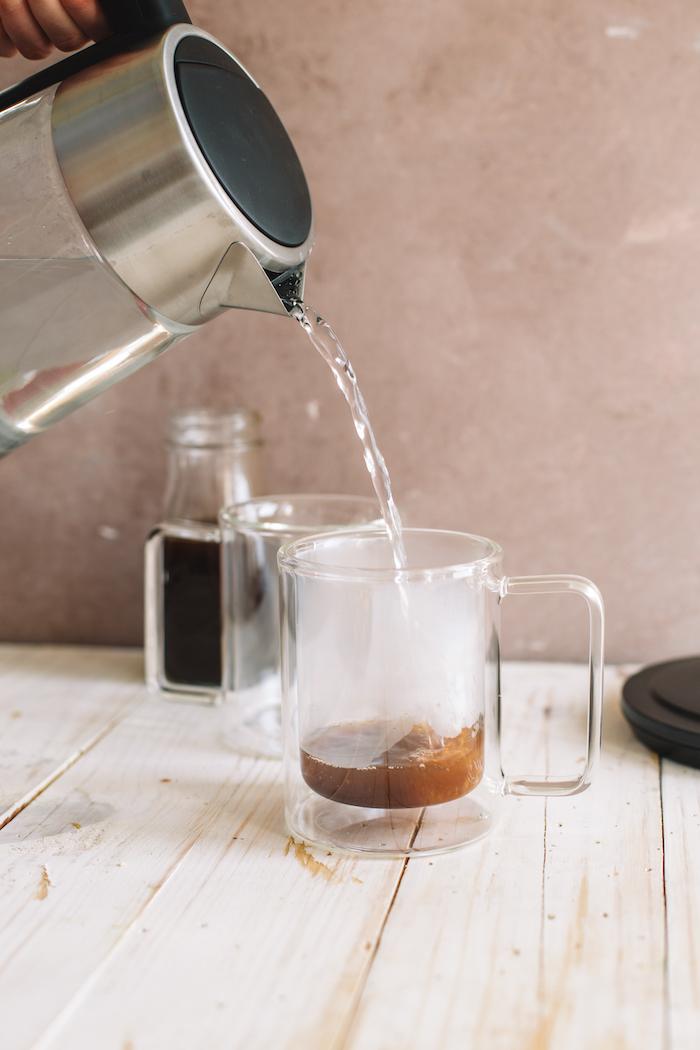 My Capresso milk frother is by far my favorite new small kitchen appliance. I know without a doubt I'll be brewing up fresh hot chocolate with this frother all winter long.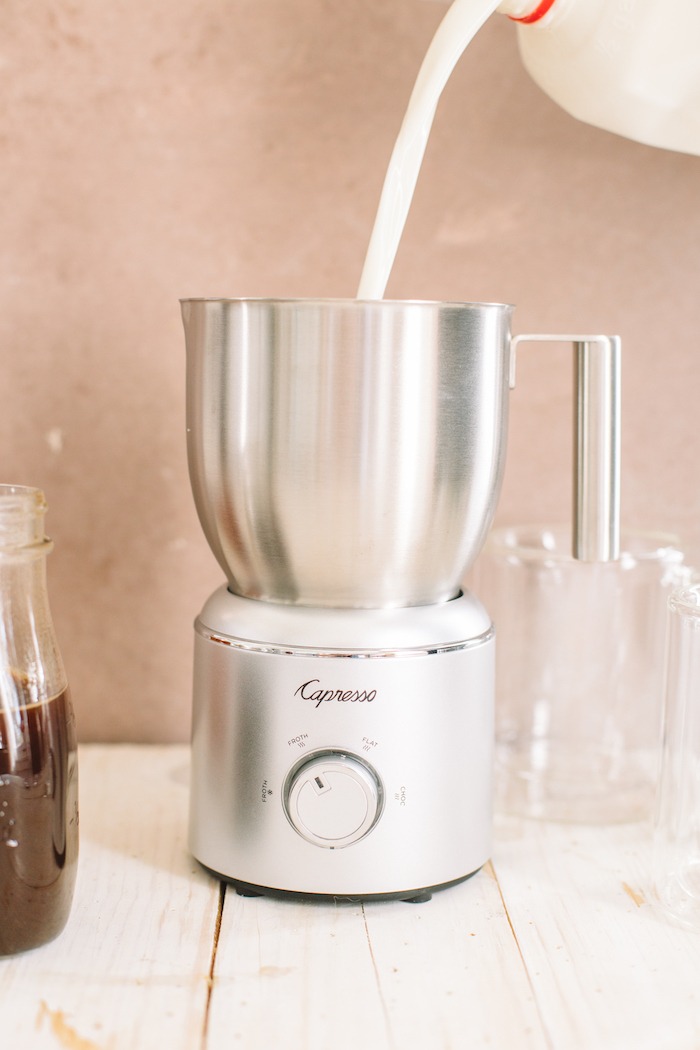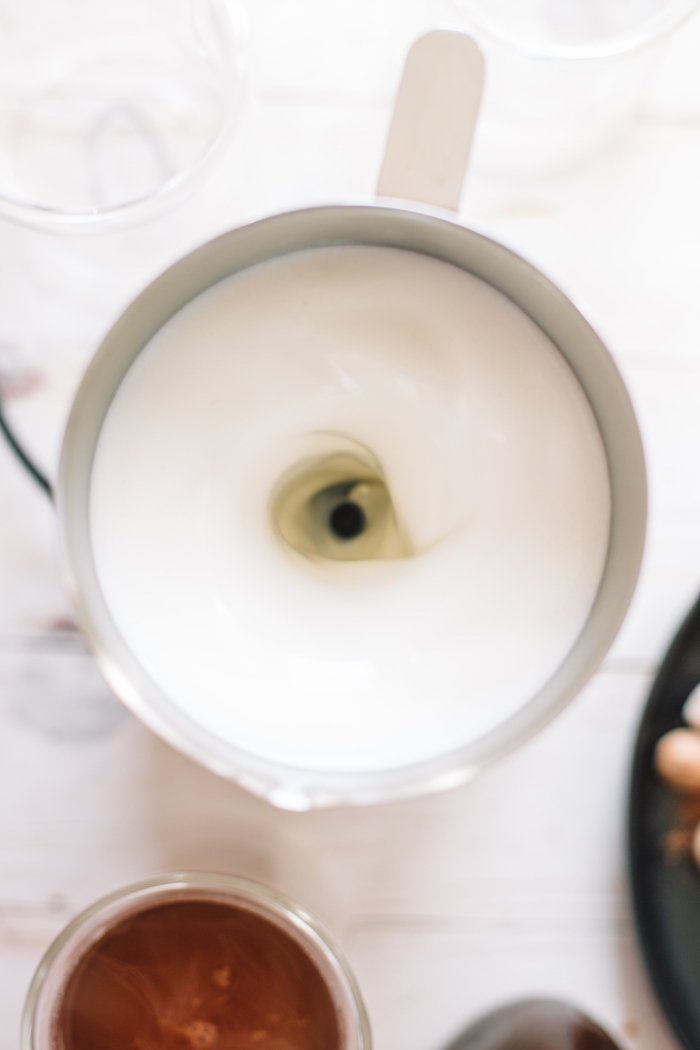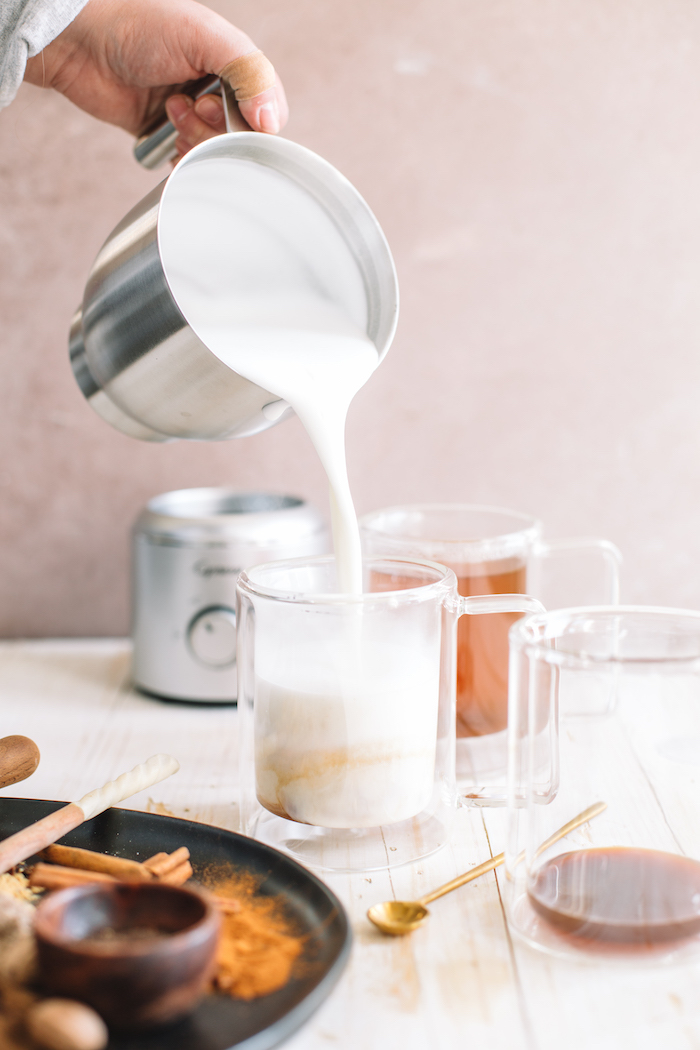 What is in a Dirty Chai Latte?
A dirty chai latte is 'dirty' because it usually has 1-2 shots of espresso. This is actually the way I prefer a chai latte because you get the wonderful taste of chai with the added caffeine of coffee.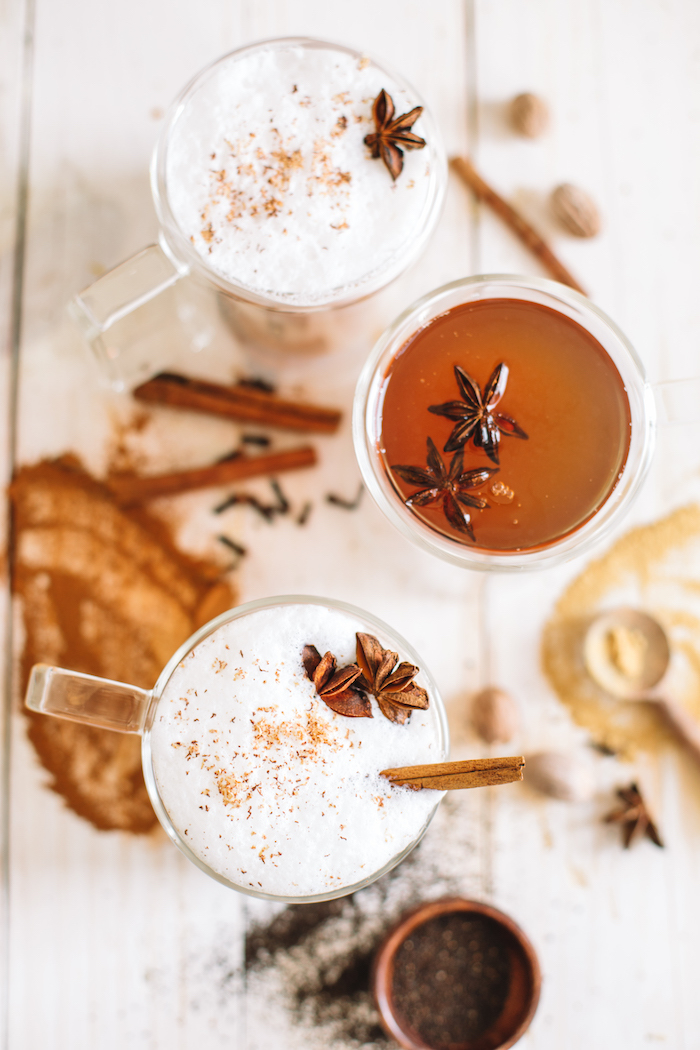 Are Chai Lattes healthy?
They certainly can be! The recipe for today's concentrate calls for a moderate amount of sweetener. If you want the blend to have less sugar, just go ahead and reduce the amount of sugar added.
And of course, you can't forget a sprinkle of nutmeg on top! I used my Swissmar Nutmeg Mill to grind some fresh on top of my lattes.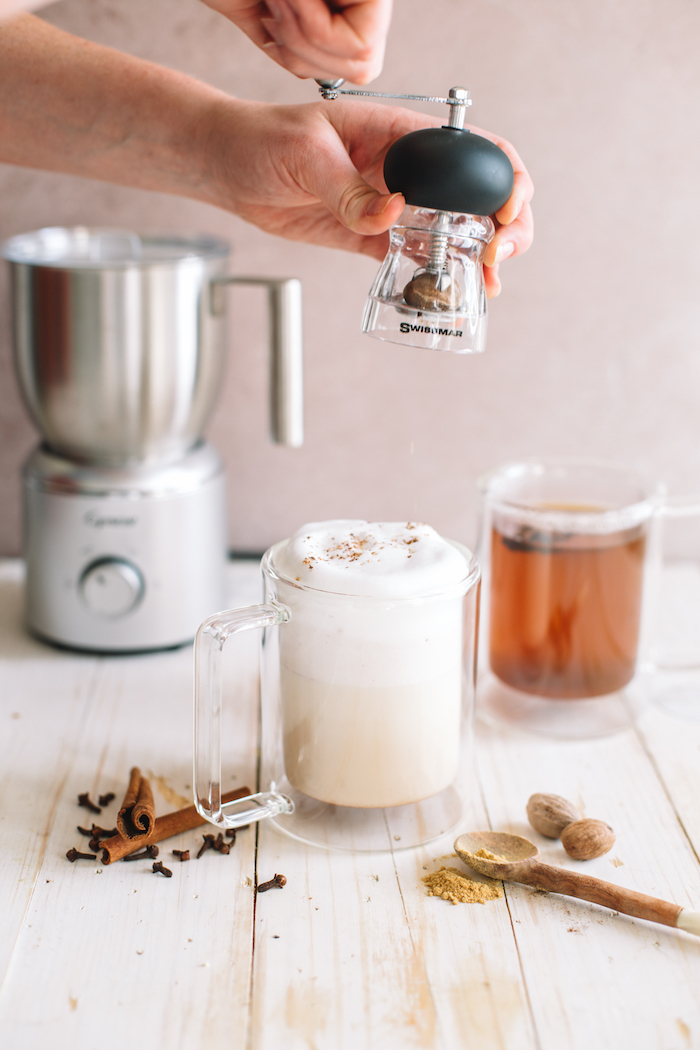 Nutmeg Mill with Crank Handle

By Swissmar

Shop Now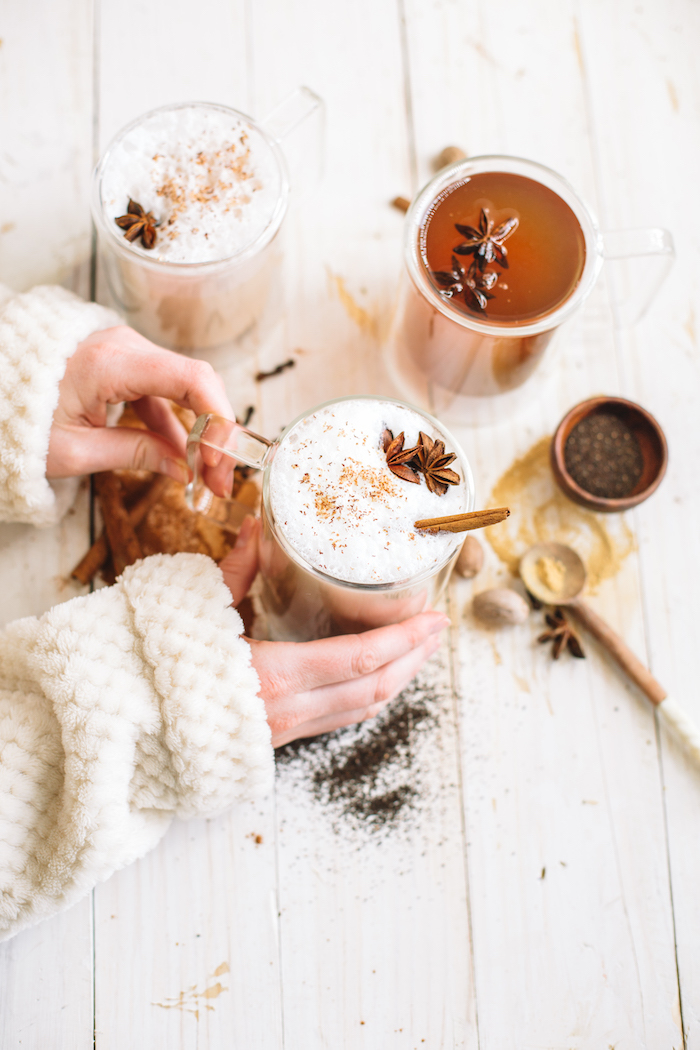 Easy Chai Tea Latte Mix with Star Anise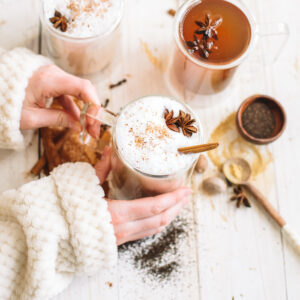 INGREDIENTS
1 cup of sugar
2 cups of water
1 tablespoon of molasses
1 tablespoon of whole cloves
3 star anise pods
2 cinnamon sticks
2 teaspoons of ground cinnamon
2 teaspoons of ground cardamom
1 teaspoon of ground ginger
½ teaspoon of allspice
½ teaspoon of nutmeg
8 bags of black tea
INSTRUCTIONS
To Make the Chai Tea Concentrate:
In a small saucepot, stir together sugar, water, molasses, whole cloves, star anise, cinnamon sticks, ground cinnamon, ground cardamom, allspice, and nutmeg.
Bring mixture to a boil. Once boiling, remove concentrate from heat and add in 8 bags of black tea.
Steep for 8-10 minutes.
Remove the tea bags and strain into a jar or seal tight container.
To Make the Chai Tea:
Boil 8-10 ounces of hot water.
Pour over 1-2 tablespoons of chai concentrate (more to your preference).
To Make the Chai Tea Latte:
Heat almond milk in a frother until hot and foamy.
Pour over 1-2 tablespoons of chai mixture or to preference.
To Make the Dirty Chai Tea Latte:
Fill a mug with 2 tablespoons of chai concentrate, 2 shots of espresso, and the rest with warm frothed milk.