Savory Celery Root Cocktails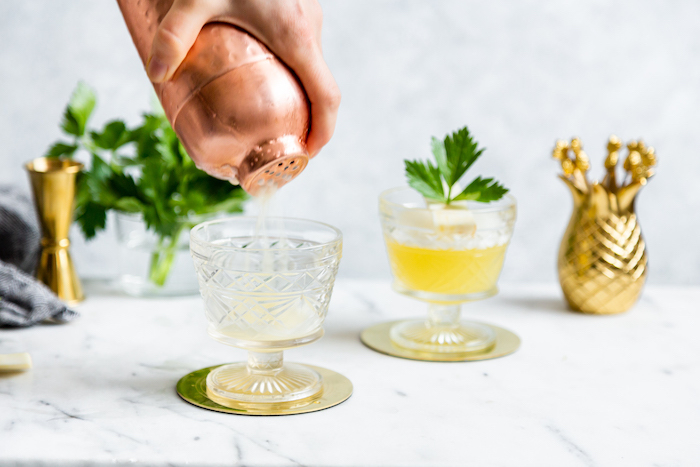 If you've made your way through most of the seasonal produce this winter (hello, citrus and pomegranate), it's time to give an overlooked option a try. Celeriac, or celery root, makes a surprisingly savory and versatile cocktail ingredient with a simple countertop infusion.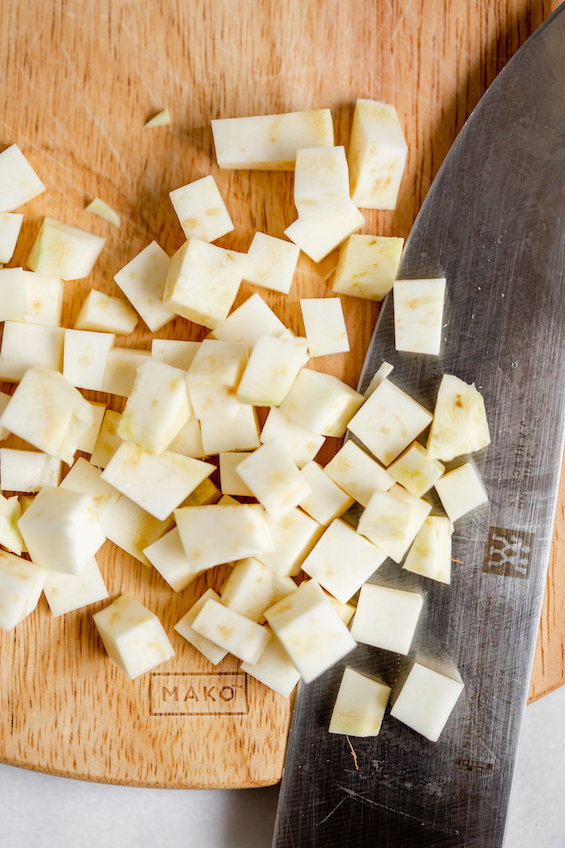 In the dead of winter, the majority of fresh vegetables available at your local market (or maybe even your own garden) are of the root variety. The category can be a bit confusing — a lot of the options look extremely similar (rough, brownish, roundish or elongated exteriors), even though their tastes vary wildly. No one wants to integrate something into their cooking when they're not even sure what it is, far less what to do with it. Celeriac is a perfect example. A big, ugly, dirty looking knob with a confusing name — is it actually the root of the celery stalk we normally eat, or is it something different? Does it taste the same?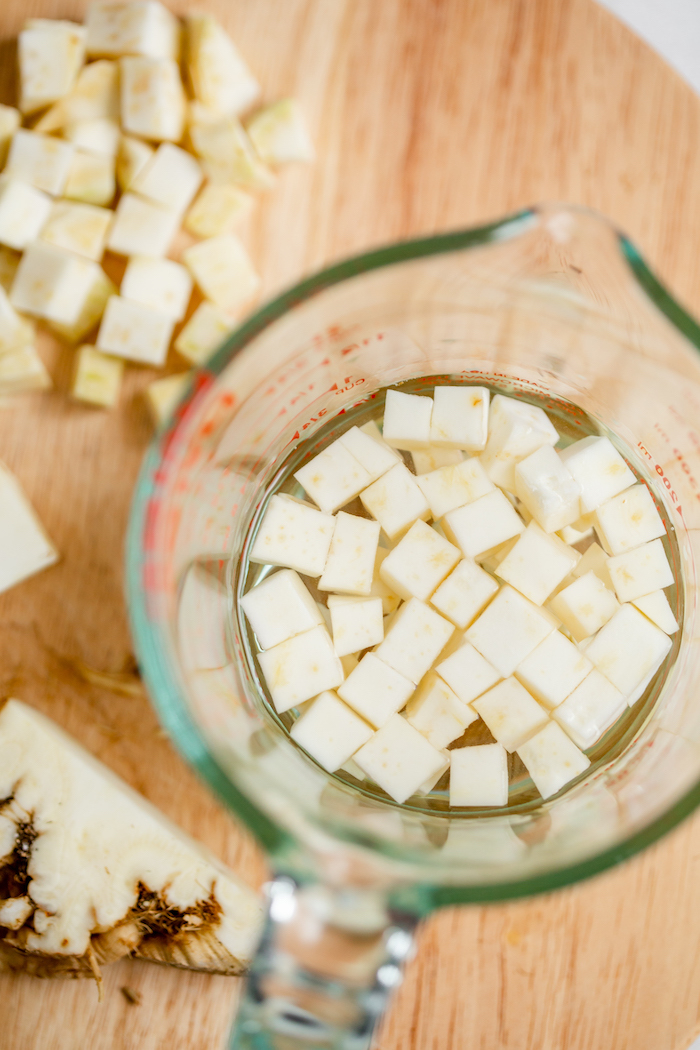 The answer to both questions is yes… ish. Celeriac and celery stalks are grown from the same plant, and celeriac is the portion of the plant that grows underground, which is why it's also known as celery root. But the two end products that end up at the grocery store are rarely taken from the same plant, because chefs are looking for different qualities in each. For this reason, a commercial celery root crop is grown differently than a commercial celery stalk crop, and they get harvested separately.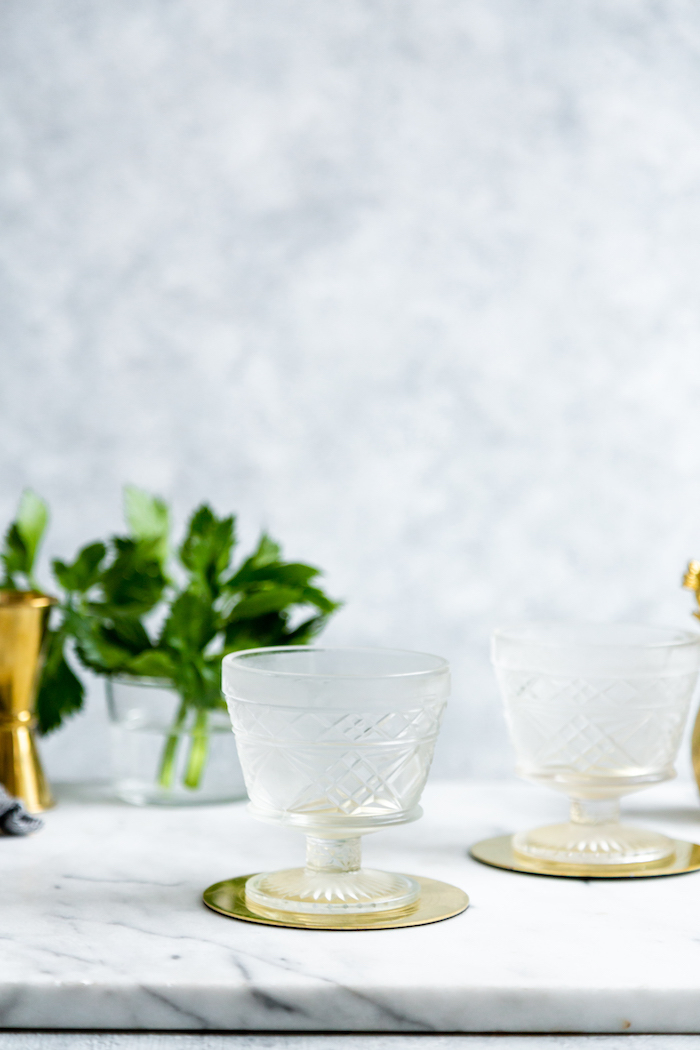 So what about the taste? Since I can assume you know what a celery stalk tastes like, I can tell you that the root indeed shares that flavor we know as 'celery,' which you also get in a celery seed. But while the stalk is bright and crisp, the root is starchy and lightly nutty. Incorporating celery root into mashed potatoes, for example, is delicious — the roots have a richness to them that the stalk does not.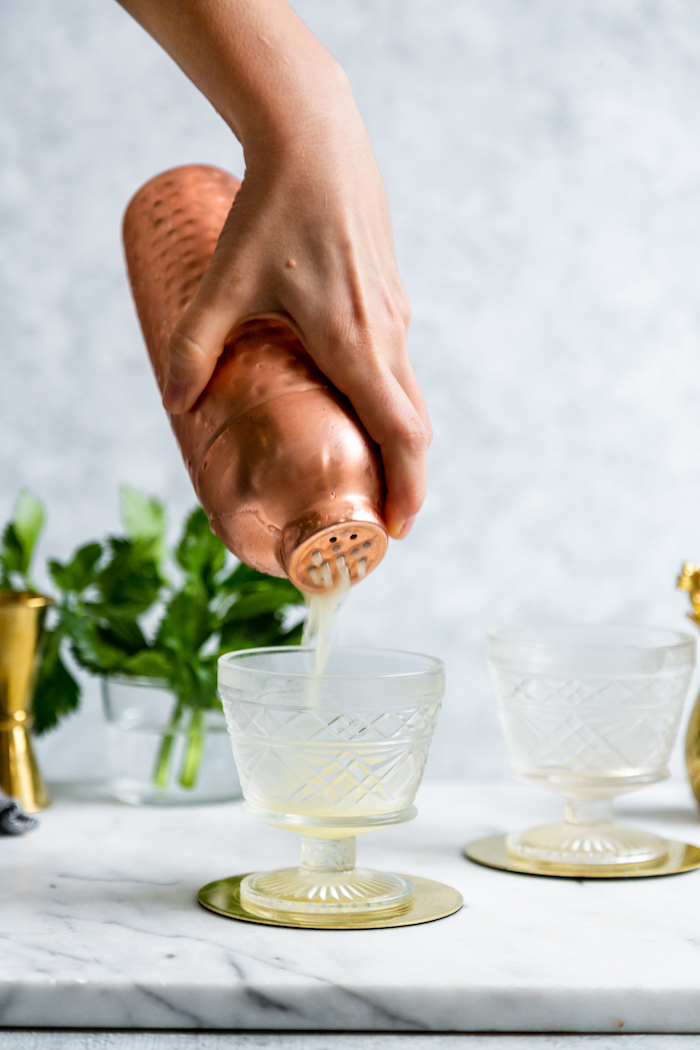 Which leads us to the million dollar question: what about cocktails? Celery finds its way onto many craft cocktail menus — the flavor is surprisingly versatile, and celery bitters are popular whenever you want a layer of brightness with a vegetal edge. Celery root has an even deeper flavor than the stalk, which I find works best in an infusion. Where fresh stalks lose a lot of their zip in translation, the root retains all of the qualities that make it desirable in the first place.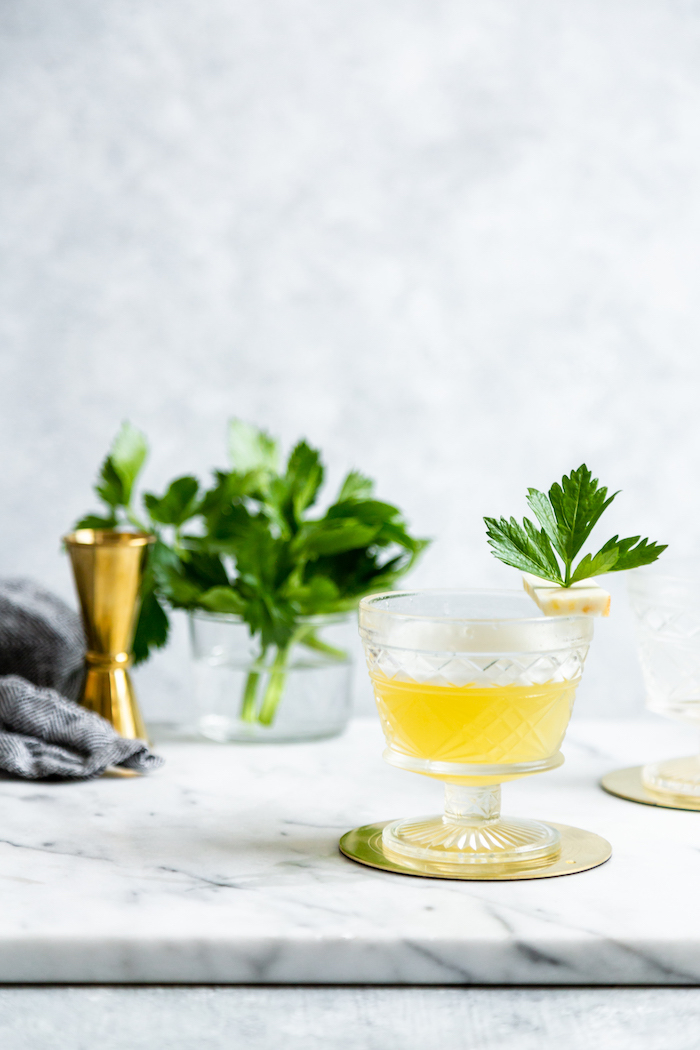 This infusion couldn't be more simple: just peel and chop up your celery root, cover it in gin (or vodka if you prefer), then let is sit for a few hours on your countertop. Strain it and you're done. It will keep well in the fridge for weeks, though mine never lasts that long. I'm sharing a fun craft cocktail with a semi-unlikely but oh-so-delicious flavor combo in celery, lime, and pineapple, but one of the best and easiest uses for your celeriac infusion is to add it to your favorite Bloody Mary mix.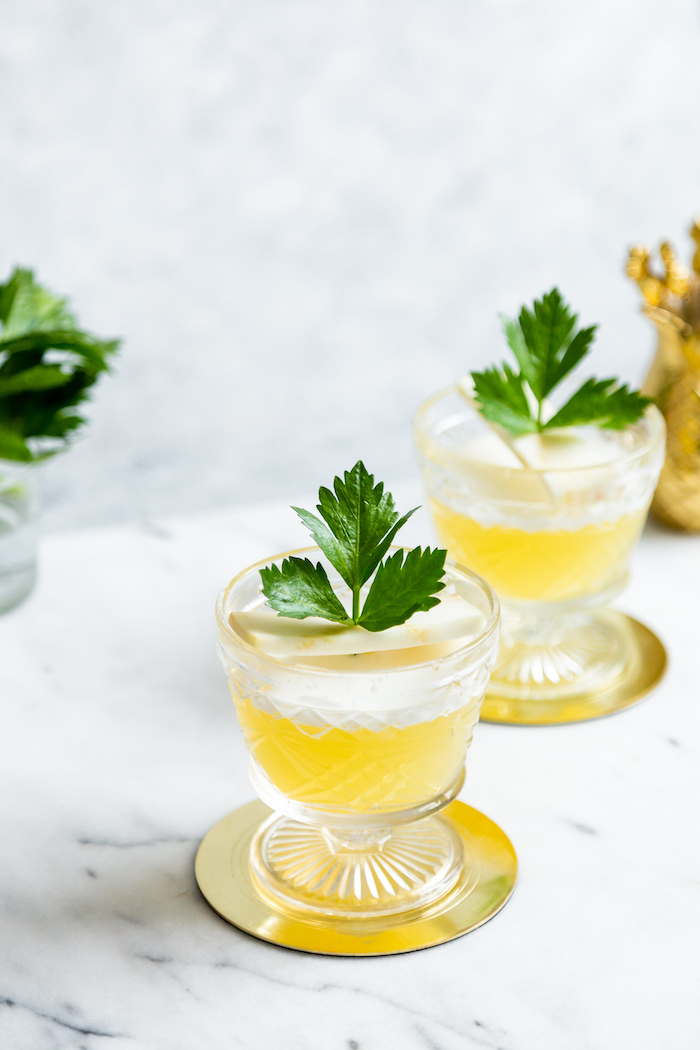 My celery root came with pretty baby stalks attached, so I of course used it as a garnish, threaded through a slice of fragrant celery root. Waste not, want not, right?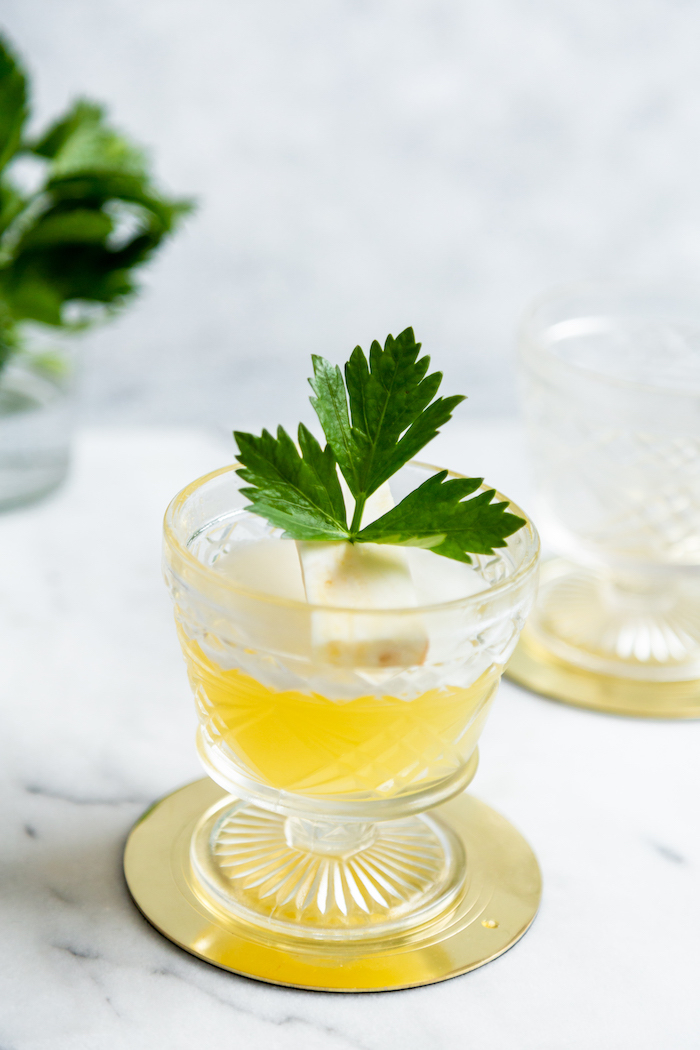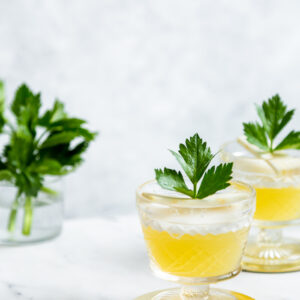 INGREDIENTS
For the Cocktail:
1.5 oz celeriac infusion (recipe below)
1 oz pineapple juice
.5 oz fresh squeezed and strained lime juice
.5 oz honey syrup
For the Celeriac Infusion:
¾ cup celeriac or celery root, peeled and roughly chopped
1 cup gin or vodka
INSTRUCTIONS
For the Cocktail:
(1) Add all ingredients to a cocktail shaker filled with ice. Shake and strain into a chilled coupe.
For the Celeriac Infusion:
(1) Combine celery root and spirit in a covered container. Let sit for three hours, then strain through a fine mesh sieve and store in the fridge.