How to Make Gluten-Free Shepherd's Pie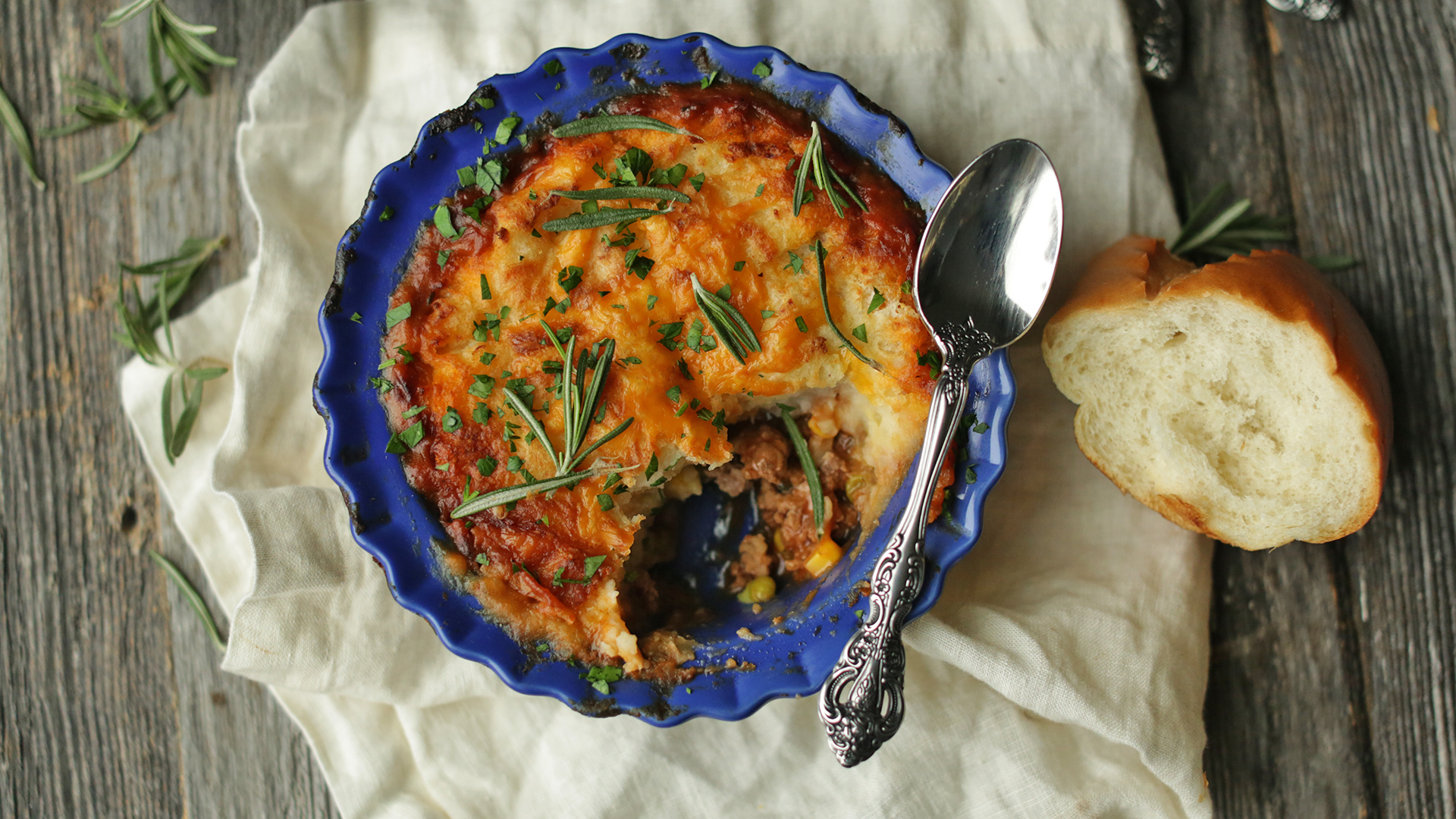 Shepherd's Pie is actually incredibly easy to make, and while it's a St. Patrick's Day staple, it's delicious enough, hearty enough, and simple enough to make that it could be eaten as a tasty weeknight meal.
My first experience making Shepherd's Pie was kind of an unpleasant one. Nothing weird happened of course, but I was 15-years-old working at this country club in St. Louis around St. Paddy's day, which means I had to make shepherd's pie for 300 people. I mean dang are there so many mashed potatoes to be made when trying to feed 300 people. Prepping and cooking all this literally took 2 full days, and while it turned out great, it wasn't the experience of making shepherd's pie that I wanted. Why couldn't we just put it on the menu for a night??
It's funny looking back at that time and thinking how experiences like that have made my culinary career that much more well-rounded. After all, it's things like that that build character. I've got some great memories cooking at that country club in my teenage years but man you couldn't pay me enough to feed the masses like that on a daily basis; it's brutal! Bless those who work in catering, seriously. I also must mention that up until that point I always thought I was eating ground beef, not lamb… If you just discovered that right now, I'm sorry if I ruined it for you.
There are distinct differences of Shepherd's Pie with ground lamb and Shepherd's Pie with ground beef. In fact, Shepherd's Pie with ground beef is known as Cottage Pie and it originated in the UK almost a century before Shepherd's Pie was even created. Even though both are synonymously used with each other, there are clear differences in the protein of this tasty dish. I honestly won't pound on you if you refuse to use ground lamb and continue to call it Shepherd's Pie. Because if you've been eating it that way your entire life, I'm sure you aren't about to change it now. Carry on!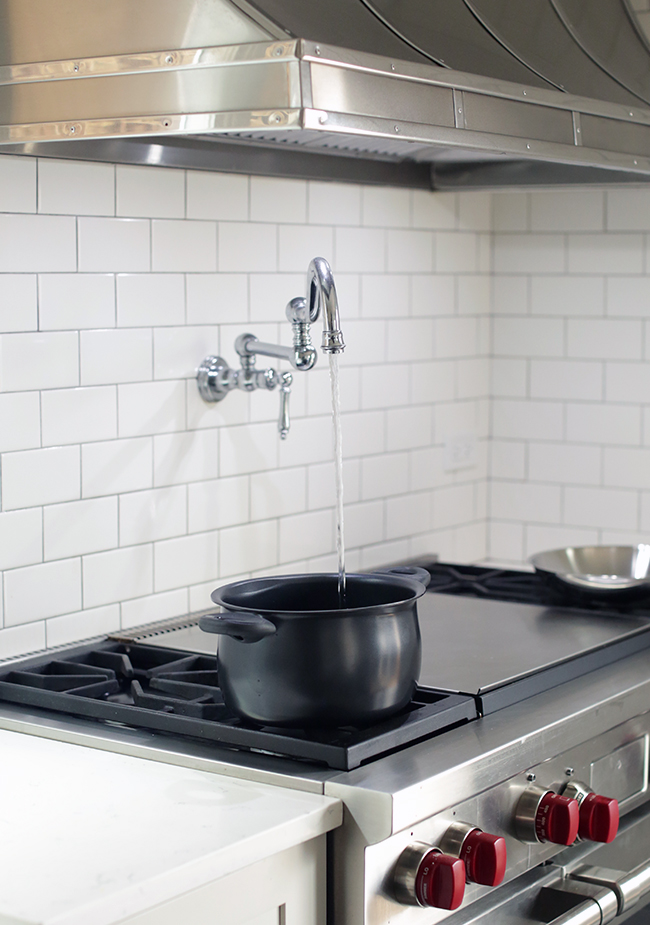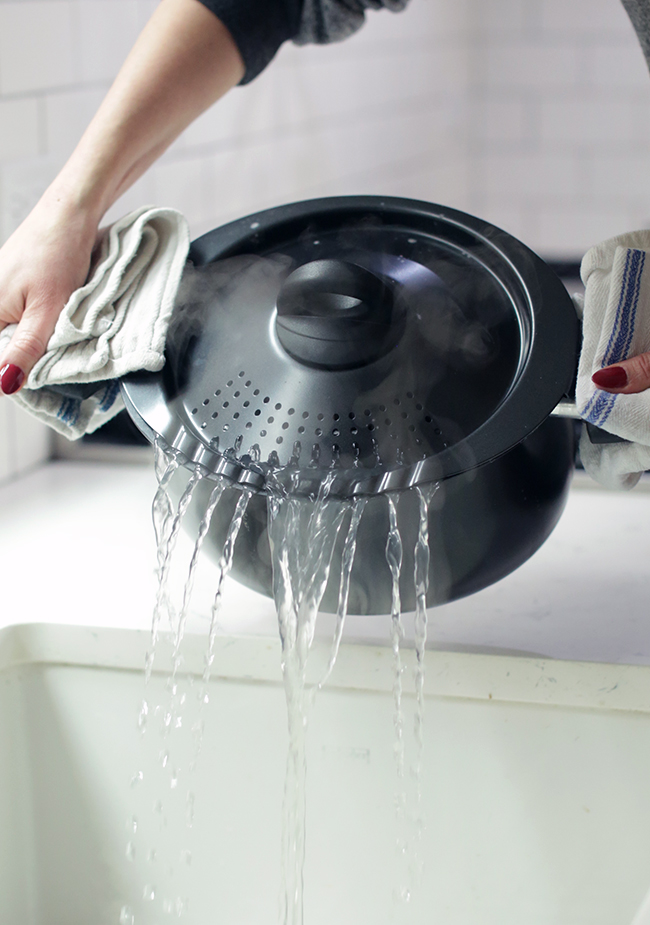 Just like every recipe that I make, I believe in prepping everything first so that all you need to do during the cooking process is cook, not stop every 2 minutes to cut something. There are definitely a few variations you can choose from when deciding on which vegetables you'd like to add into the filling underneath the mashed potatoes. Whether it be a combo of peas and carrots, or peas, carrots and corn, or even peas, carrots and cubed potatoes, this part is up to you but I recommend at least sticking with peas and carrots and going from there.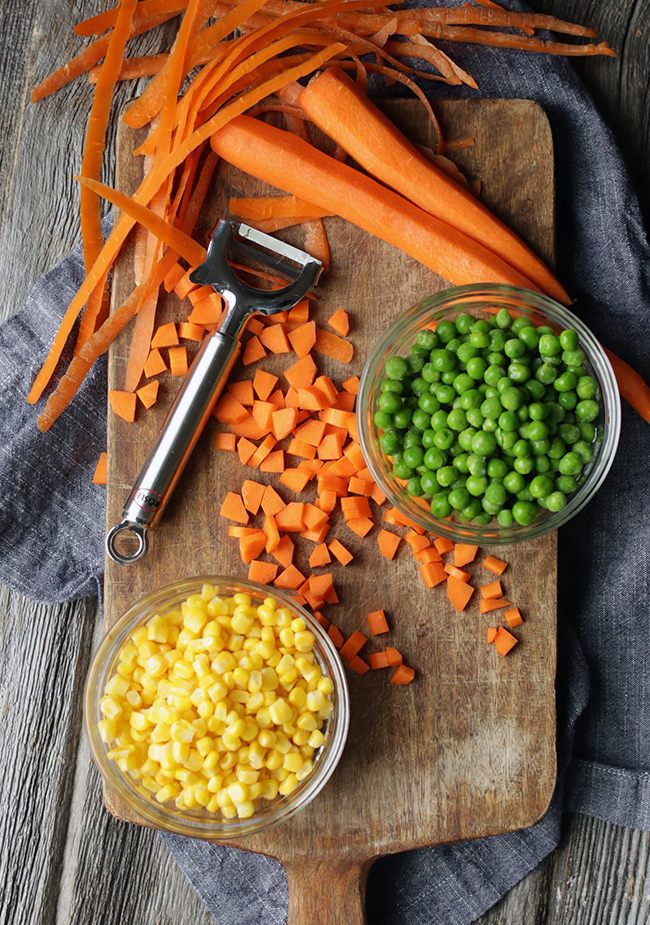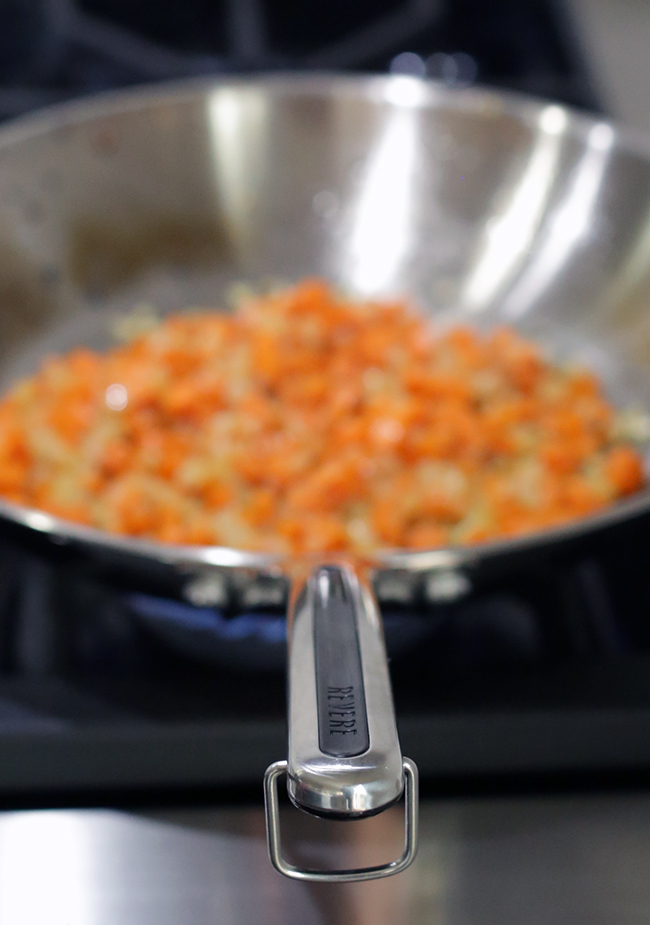 Since Shepherd's Pie is so popular on St. Patrick's Day, I wanted to make a Gluten-Free version which is as simple as swapping out flour for arrow-root to help thicken it. While it's a very minor tweak to the recipe, it can make a huge difference for those folks who are gluten-intolerant and still want to partake in the cooking and eating festivities of St. Paddy's. Arrow-root is very similar to cornstarch where you need to mix it with a small amount of water to make a slurry and then whisking it into a mixture that is at a low boil. It's incredibly easy to use and a great option for folks looking to thicken up foods that need to be gluten-free.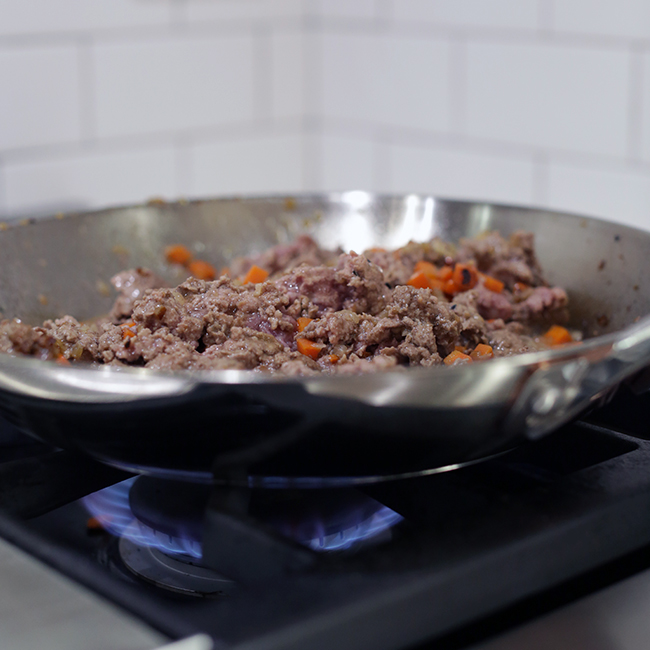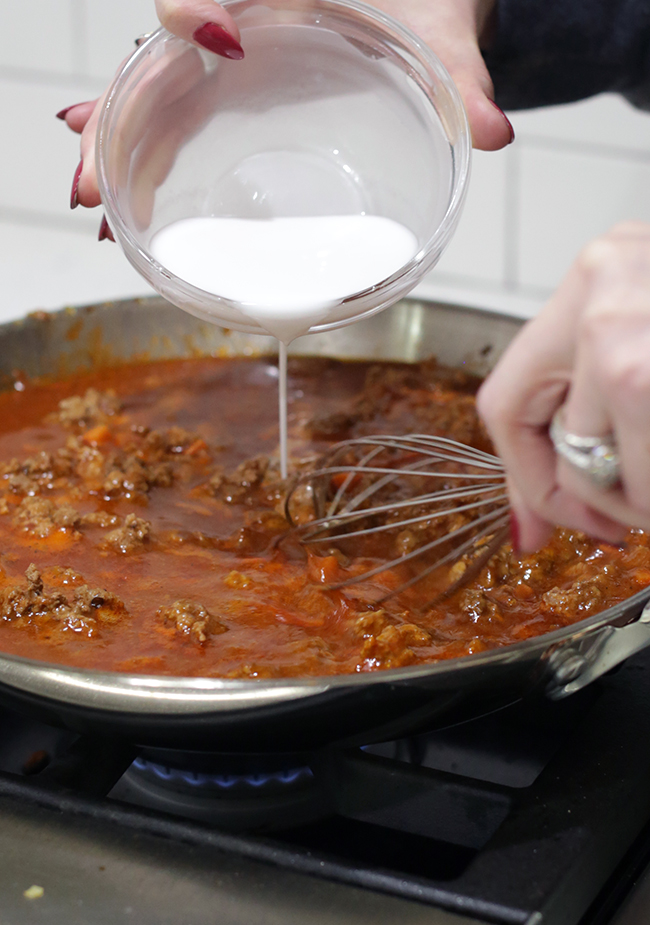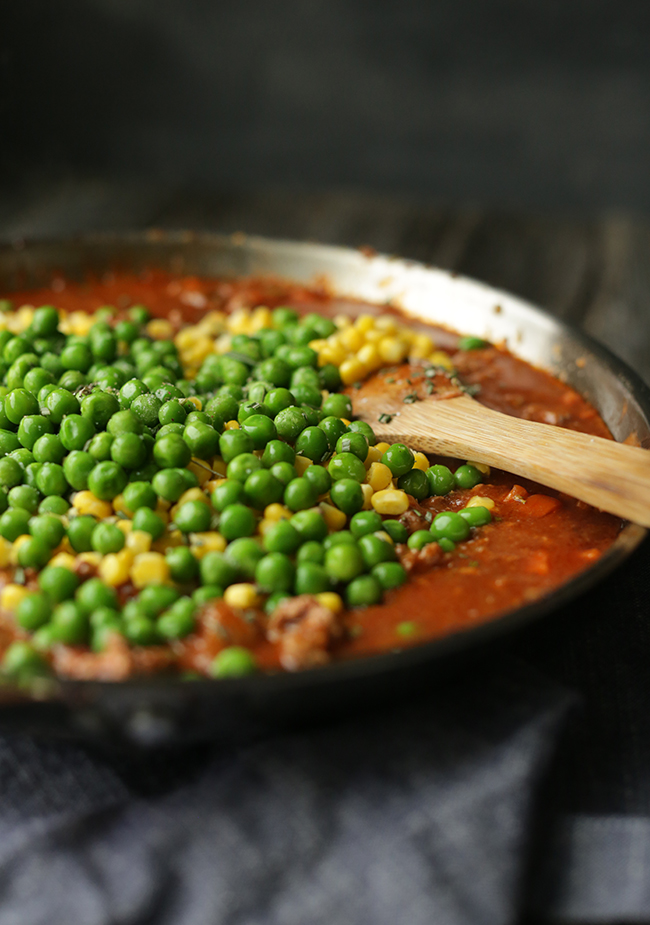 Once the ground lamb filling is finished then the last thing to make are the mashed potatoes. When it comes to making mashed potatoes, I was taught 50% fat 50% potatoes 🙂 You don't have to follow that instruction, but wow do things like butter, sour cream, cheese, heavy cream and extra virgin olive oil make for some very tasty mashed potatoes. Now I didn't add all of those things, but I did do a healthy amount of butter, cheese, and heavy whipping cream.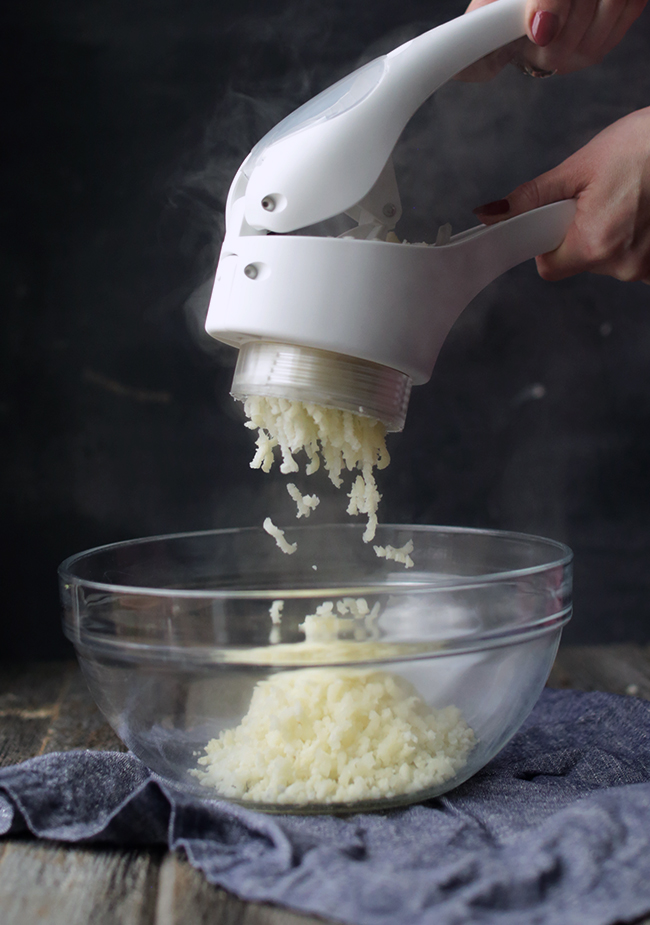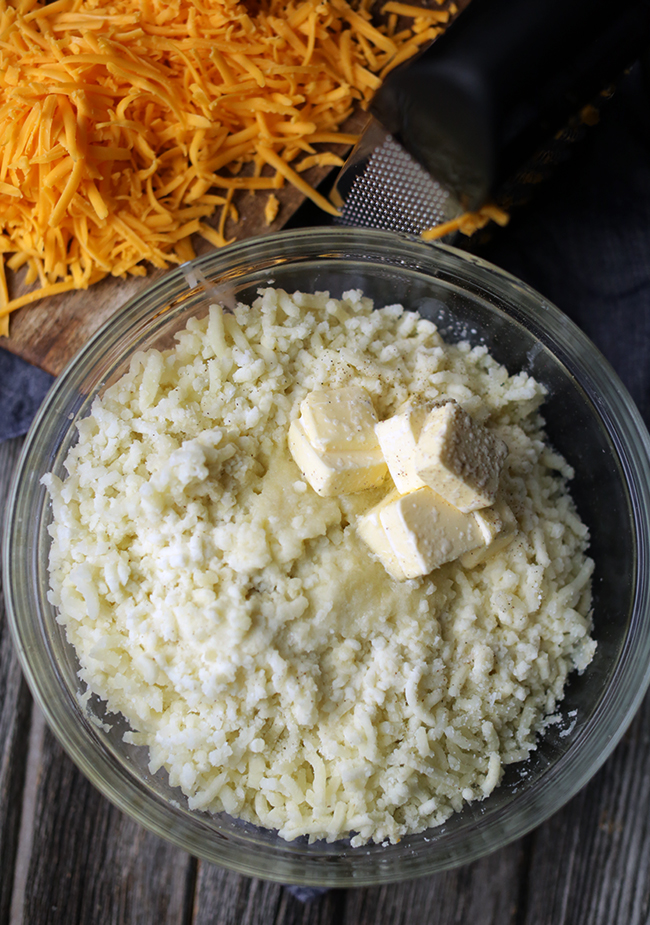 Now it's time to transfer the ground lamb filling to a dish or pan. I did 3 different styles, a single serving, a large casserole dish, and then a cast iron skillet. I thought it would be cool to showcase how many ways you could make this by how many people you need to serve. Top off with the mashed potatoes and bake in the oven for 30 minutes at 375°. I garnished the top with chopped parsley and fresh rosemary leaves, and it's as simple as that.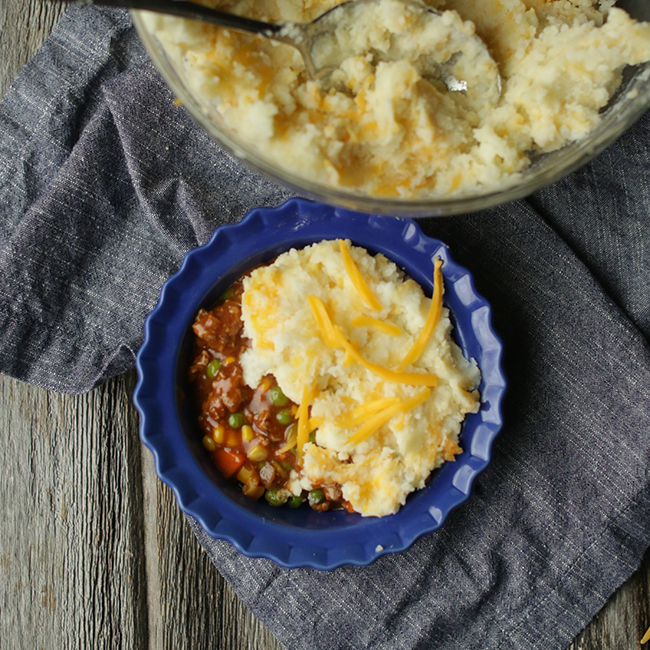 Happy cooking and HAPPY ST. PADDY'S DAY everyone!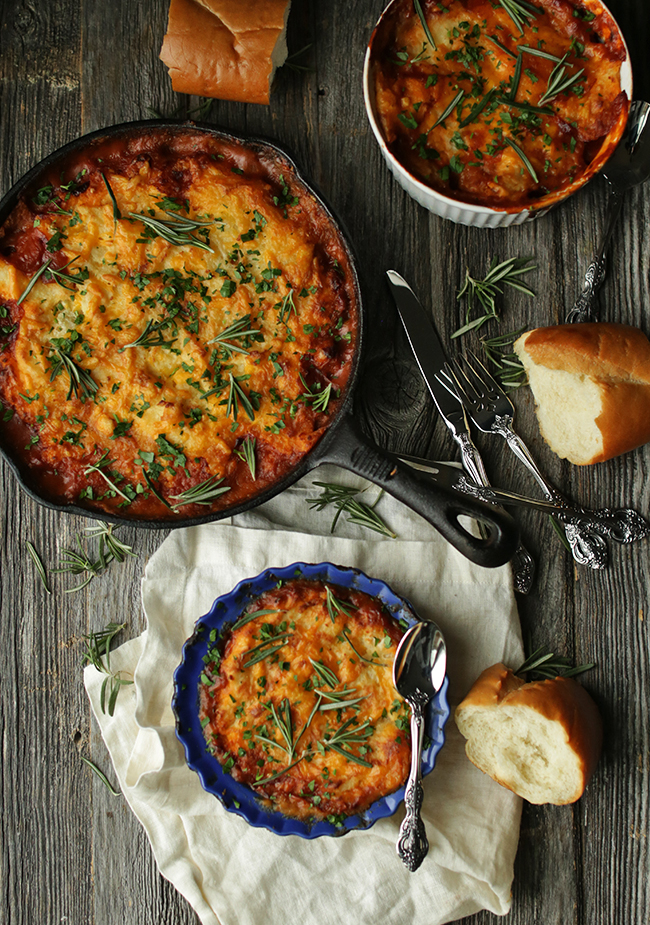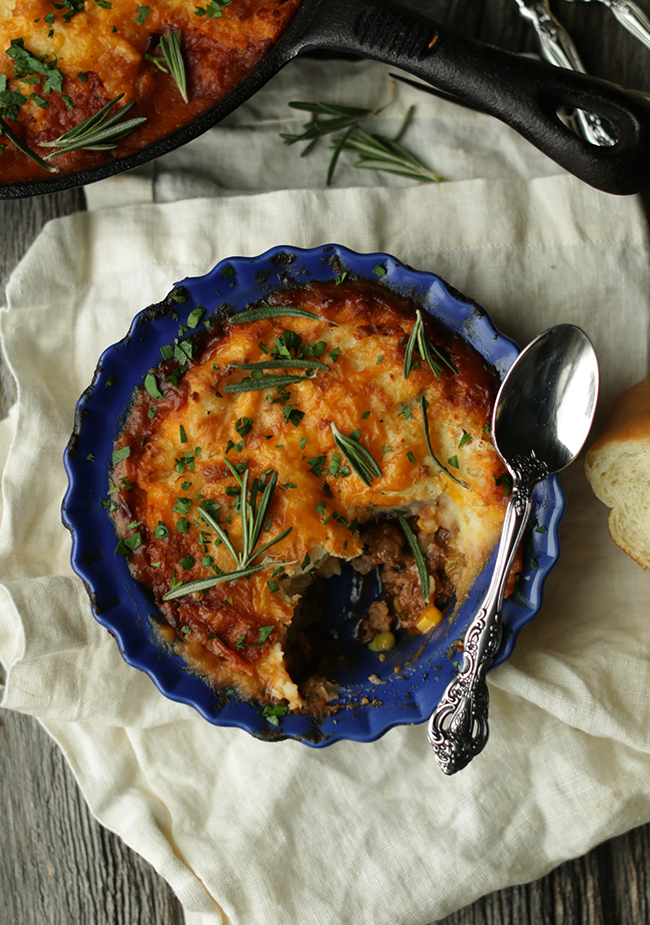 Gluten-Free Shepherd's Pie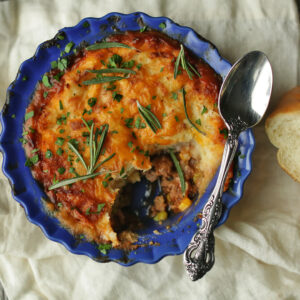 INGREDIENTS
For the Filling:
1 tablespoon of olive oil
½ peeled and small diced yellow onion
3 finely minced cloves of garlic
3 peeled and small diced carrots
2 pounds of ground lamb
1 cup of tomato puree
1 to 2 cups of gluten-free beef stock
2 tablespoons of arrow-root mixed with 1 tablespoon of water
1 cup of peas
1 cup of corn
1 ½ teaspoons of finely minced fresh rosemary
Kosher salt and fresh cracked pepper to taste
For the Mashed Potatoes:

3 pounds of peeled and large diced russet potatoes
4 ounces of unsalted butter
1 cup of heavy whipping cream
8 ounces of shredded cheddar cheese
Kosher salt and fresh cracked pepper to taste
Chopped parsley and rosemary for garnish
INSTRUCTIONS
Preheat the oven to 375°.
In a large sauté pan over medium high heat add in the olive oil and sauté the onions, garlic and carrots for 5 to 6 minutes or lightly browned.
Next, add in the lamb and cook it until there is no pink and browned.
Add in the tomato puree and beef stock and cook for 4 to 6 minutes or until it boils.
Whisk in the arrow-root and water mixture until it becomes thick. Finish by stirring in the peas, corn, rosemary, salt and pepper. Keep warm.
Cook the potatoes in a large pot of boiling salted water until tender, about 15 minutes.
Strain the potatoes and run them through a potato ricer until smooth.
Mix the riced potatoes with the butter, whipping cream, cheese, salt and pepper until combined.
Place the filling in the bottom of a large casserole dish, or several single serving oven safe bowls, and then spread a thick layer of mashed potatoes over top.
Bake the dish, or bowls, in the oven on 375° for 30 minutes or until the mashed potatoes becomes lightly browned on top.
Garnish with the chopped parsley and rosemary.
Serve hot!