How to Make Authentic Street Tacos for Your Best Taco Tuesday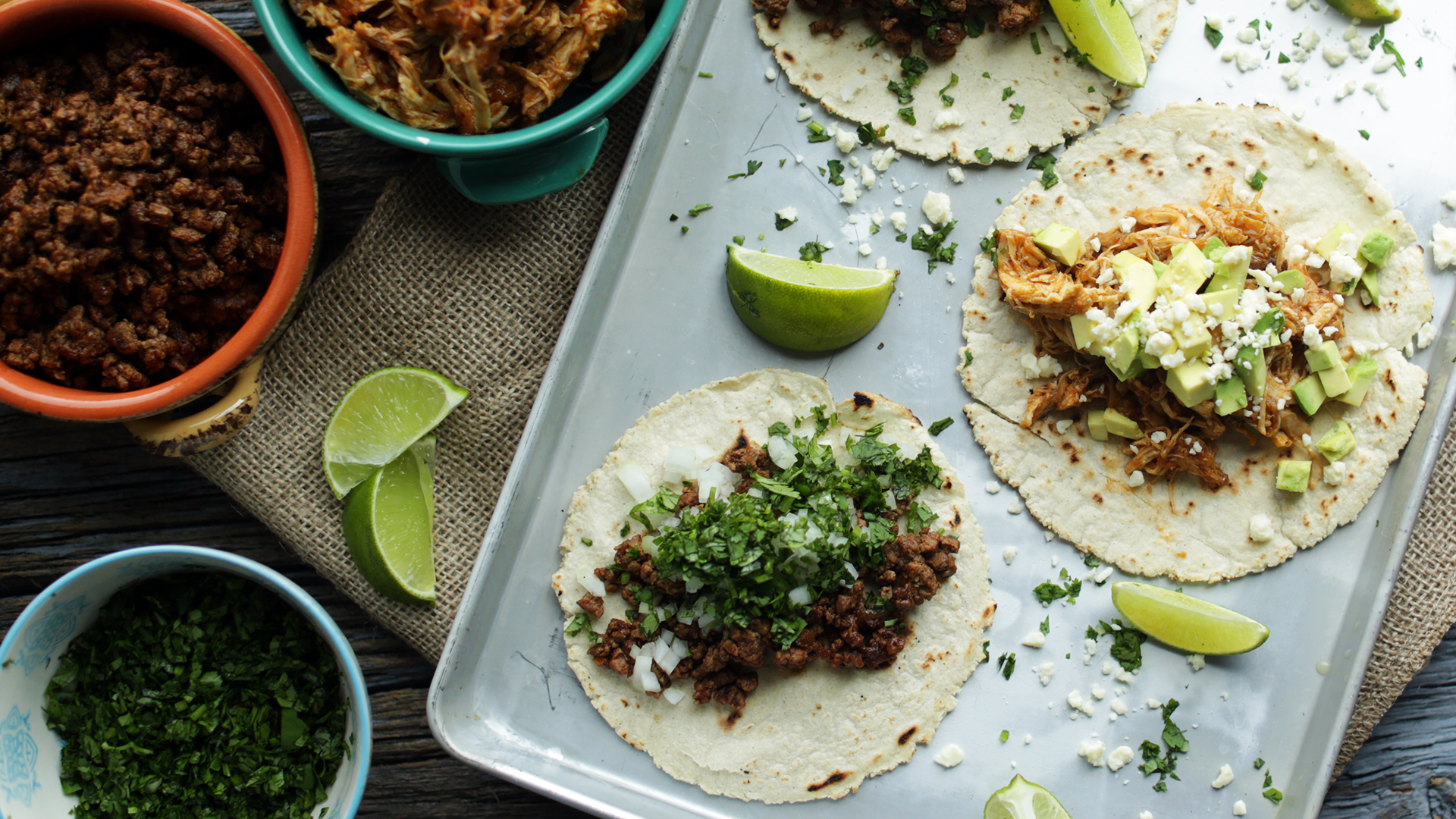 If you scour Pinterest or Instagram for tacos, you're going to get about 8 million different recipes on how to make a taco. I have some mixed feelings about this, but mostly good feelings. On the one hand we are really exploring unique flavor combinations that had no business being together, however are delicious. There are Korean Chicken Tacos, BBQ Shrimp Tacos, heck even I've done some pretty crazy taco mashups on BillyParisi.com. With that being said, the traditional street taco recipe here is much simpler than what you may see on the popular social media sites.
We have access to just about any food item no matter what time of year it is. For some this seems amazing but for me, and I'm a bit of a purist, I believe in cooking with ingredients that are in peak season, if they're not, I'm not using them. When it comes to authentic street tacos with either beef or chicken, they are incredibly easy to make with few ingredients. While tomatillos are in season, tomatoes are not, but there are workarounds by using canned tomatoes. In addition, because you are stewing something, canned tomatoes would work just fine.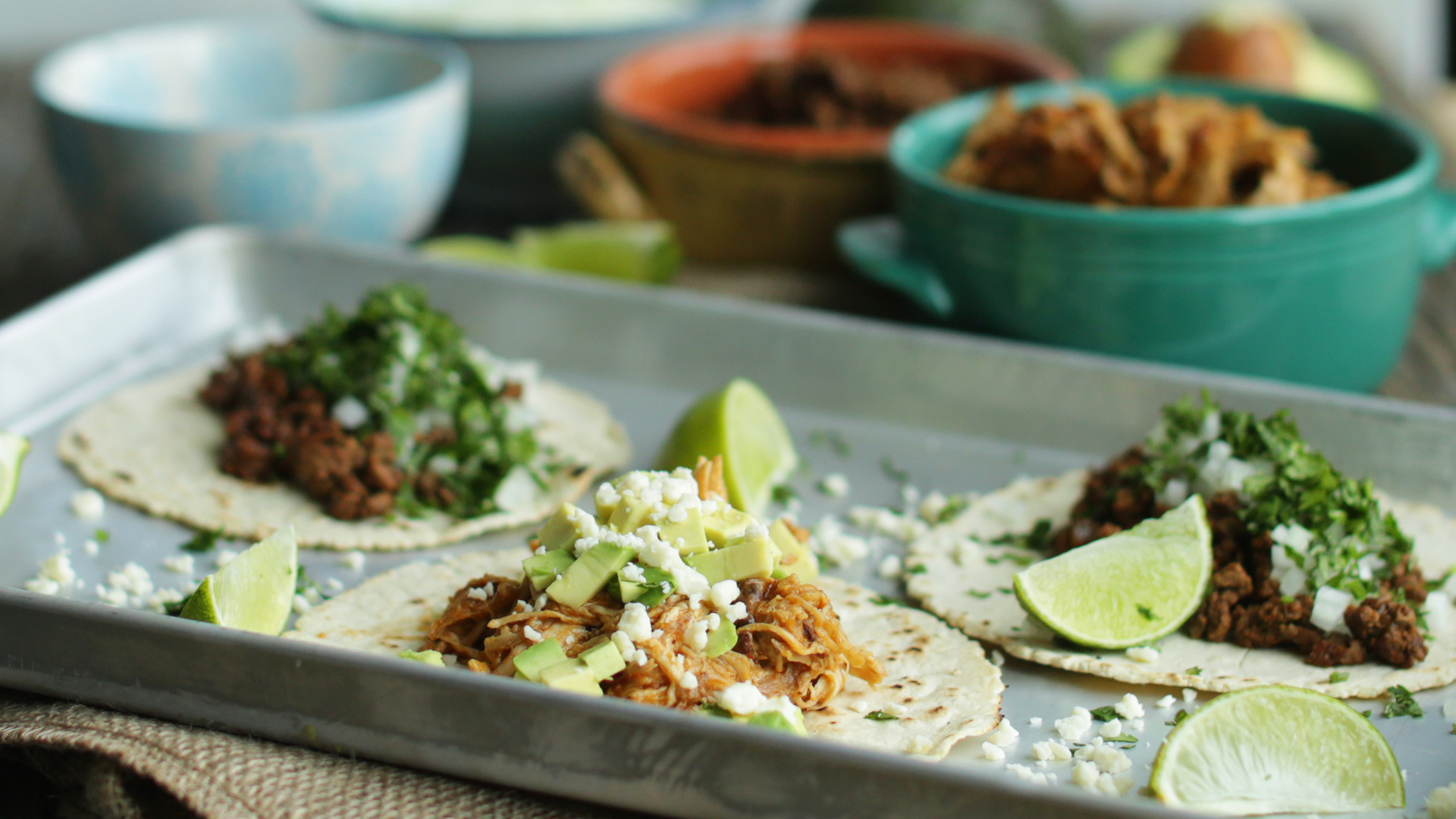 To reflect on my earlier statement where I said I had mixed feelings, mostly good, about all of the different variations of foods out there, there are some down sides… We've gotten so used to all these mashups that we don't appreciate the simple classic recipes any more. Now because of the mashup revolution we are in, I want to reintroduce you to the delicious Authentic Street Taco! Ok, enough preaching let's cook!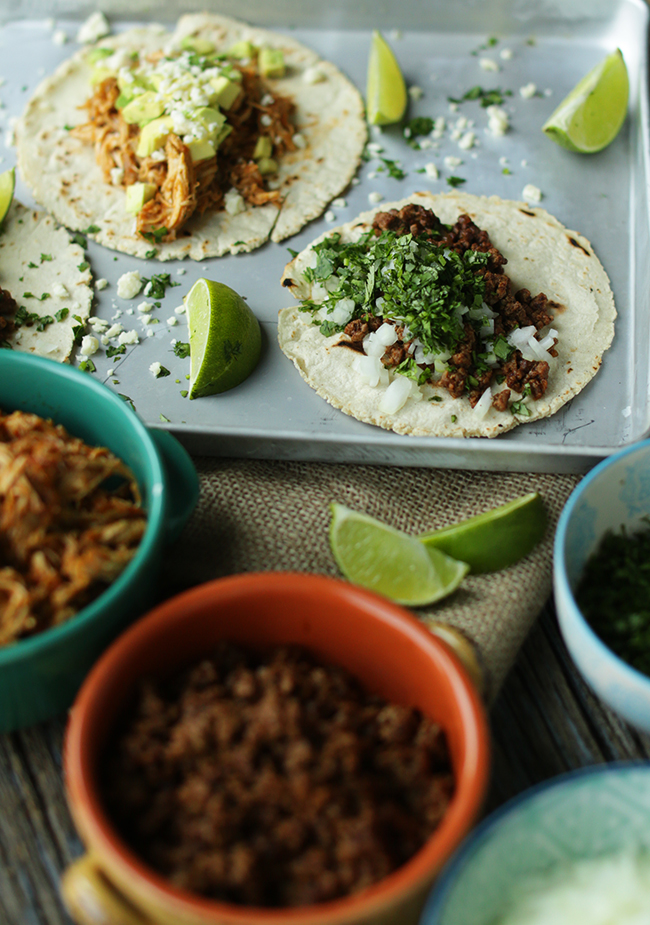 Authentic Chicken Tinga Tacos
Roast the Veggies & Mash 'Em
The first street taco recipe I created was chicken tinga. It's a combination of tomatillos, tomatoes, jalapeños, onions, garlic and chipotles. Traditionally you are supposed to boil them, but why boil when you can roast right?! Once they have cooked down and charred slightly, you want to mash them up using a mortar and pestle or a blender. When mashing it, add in some ground cumin, oregano and salt for some seasonings. Be sure to taste it because wow is it delicious!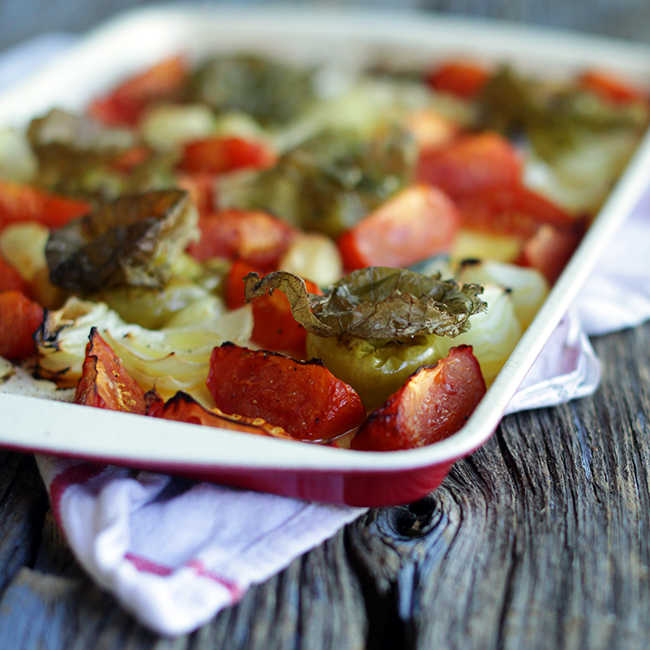 Brown the Chicken & Slow Cook with Braising Liquid
Once your brown up your chicken you then slow cook it on the stove top with that amazingly tasty roasted tomatillo-chipotle braising liquid along with some chicken stock. After you add in the stock you need to taste it because you may need to add a little more salt. You have to remember that the braising liquid will also season the meat, so if the liquid is bland so will your chicken be. Once it's cooked, remove the bones and pull it apart. Try not to eat all of it, because it's delicious!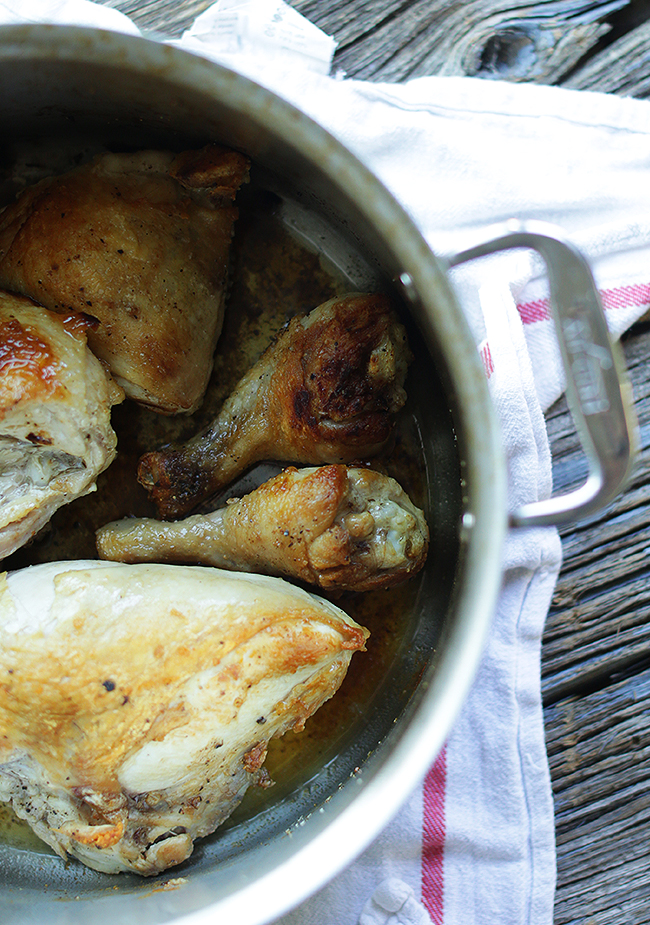 Top with Avocado and Cilantro
Top the chicken tinga tacos off with some fresh avocado and cilantro.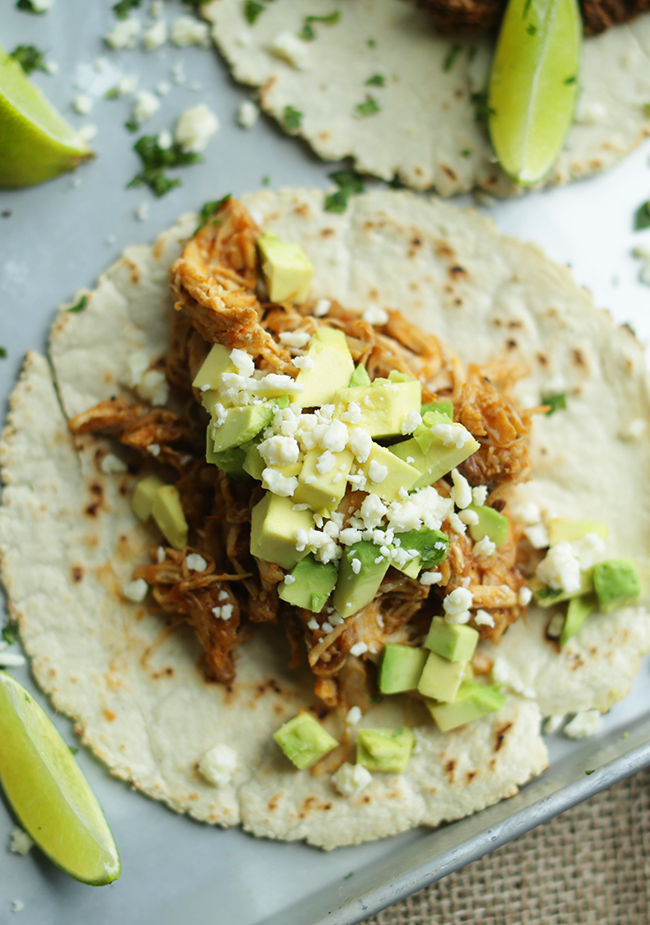 Make the Tortilla Shells
Next up for our street taco recipe, are the tortilla shells. Something I've become more aware of is ingredients that are in foods. If you go buy store bought tortillas, even organic, you're going to see quite a few ingredients. You know what's in a homemade tortilla? Masa, water and salt, that's it!! Combine the ingredients, roll golf ball sized dough balls, press it and cook in a pan. No oil, no mess, no nothing! Yes, it's that easy.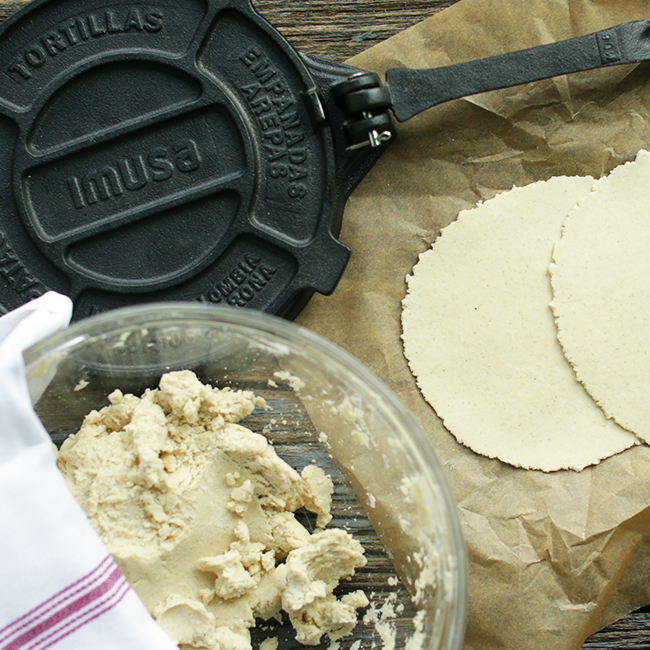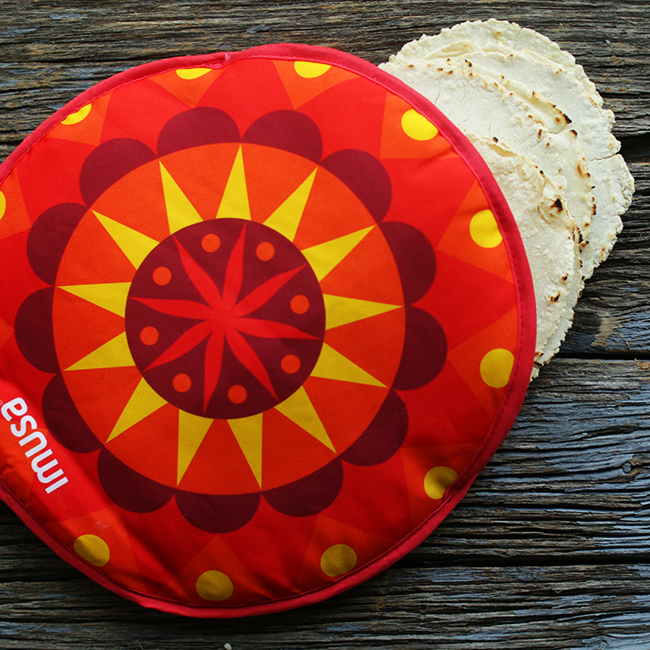 Authentic Beef Tacos
Mince the Meat and Sauté the Veggies
Last but not least are the beef tacos. You can use top sirloin, skirt steak or flank steak. The trick is to mince the heck out of it until it closely resembles ground beef. Yes, your arm will hurt from all the chopping, but I promise it's worth it! From there you sauté in chopped onions along with some cumin, chili powder, lime juice, salt and pepper. Simple, delicious, and of course classic.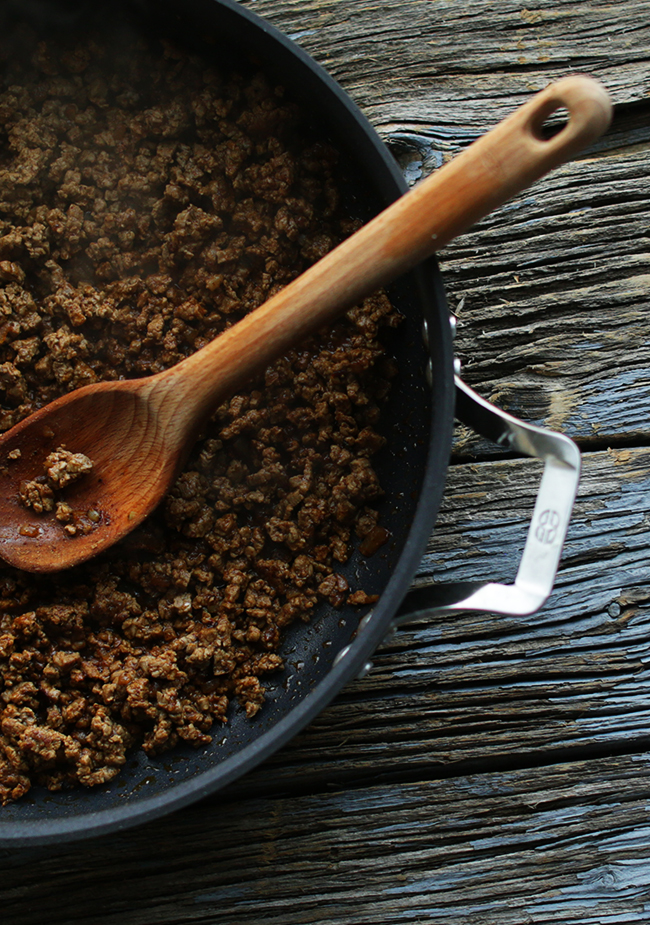 Top with Minced Onion & Cilantro
And hook up the beef tacos with minced onion and cilantro.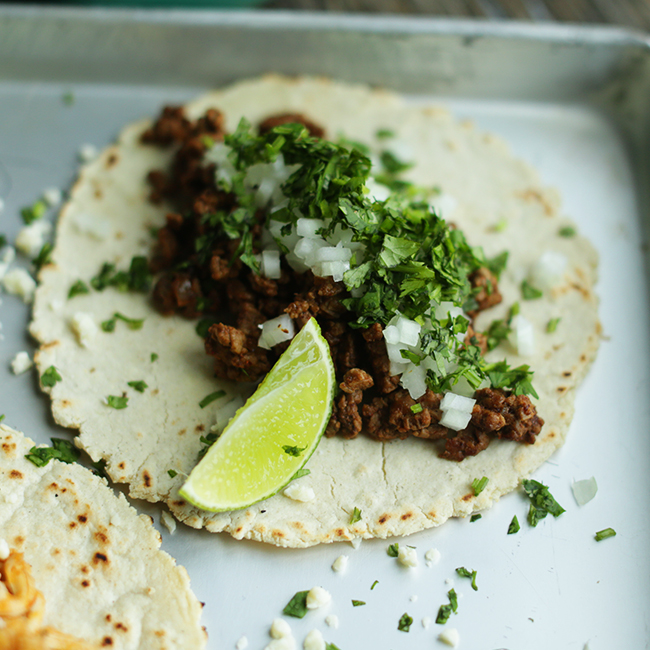 So easy to make these Authentic Street Tacos, and so delicious.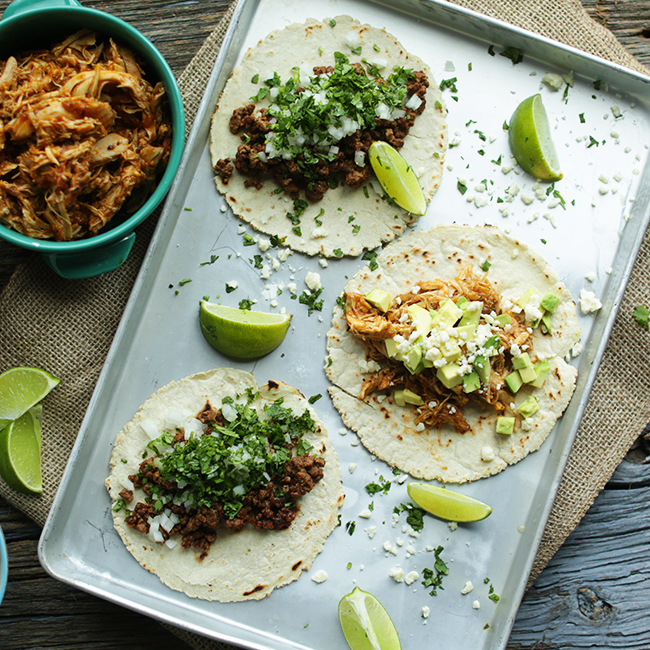 Let your palette remember how amazing and flavorful traditional recipes are when done right. Enjoy!
Authentic Street Taco Recipes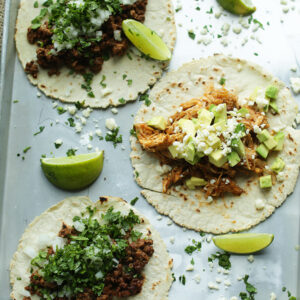 INGREDIENTS
For the Chicken Tacos:
4 tomatoes sliced into wedges
4 tomatillos
1 peeled yellow onion sliced into wedges
8 garlic cloves
1 jalapeño sliced in half, seeds removed
3 tablespoons of olive oil
1 chipotle pepper in adobo sauce
1 teaspoon of cumin
1 teaspoon of dry oregano
1 whole chicken broken down into parts
2 cups of chicken stock
Kosher salt and fresh cracked pepper to taste
1 peeled, seeded and diced avocado
1 cup of crumbled cotija cheese
For the Beef Tacos:
1 tablespoon of olive oil
2 small diced yellow onion
1 pound of finely minced flank steak
1 teaspoon of cumin
1 teaspoon of chili powder
1 cup of finely chopped fresh cilantro
Kosher salt and fresh cracked pepper to taste
For the Tortillas:
4 cups of masa flour
2 ½ cups of warm water
1 teaspoon of Kosher salt
INSTRUCTIONS
Preheat the oven to 400°.
Chicken: Place the tomatoes, tomatillos, onions, garlic and jalapeños on a non-stick cookie sheet tray and toss in 2 tablespoons of olive oil, salt and pepper and roast in the oven at 400° for 30 to 35 minutes or until everything is lightly charred.
Mash the ingredients along with the chipotle pepper, cumin, oregano and salt and pepper using a mortar and pestle until smooth. Set aside.
Next, season the chicken on all sides with salt and pepper and in a large rondeau over high heat with 1 tablespoon of olive oil sear the chicken until golden brown on both sides.
Add the tomatillo mixture along with the chicken stock and cover and simmer over low heat for2 hours. Remove the skin and bones from the chicken and shred. Keep warm.
Beef: In a large saute pan over medium-high heat with olive oil add in 1 cup of diced onions, beef, cumin, chili powder and salt and pepper and cook until browned and cooked throughout, about 5 to 6 minutes. Keep warm and set aside.
Tortillas: Combine all of the ingredients in a large bowl and mix until completely combined. Cover and let sit for 10 minutes.
Next, make golf ball sized dough balls and press them using a tortilla press.
Cook the tortillas in a non-stick skillet over medium heat until they become lightly browned around the edges. Keep warm.
To Plate: Place some shredded chicken in a homemade tortilla and garnish with avocado and cotija cheese. Next, place some beef in a homemade tortilla and garnish with diced onions and chopped cilantro. Serve with lime wedges.