How to Keep the Family Car Organized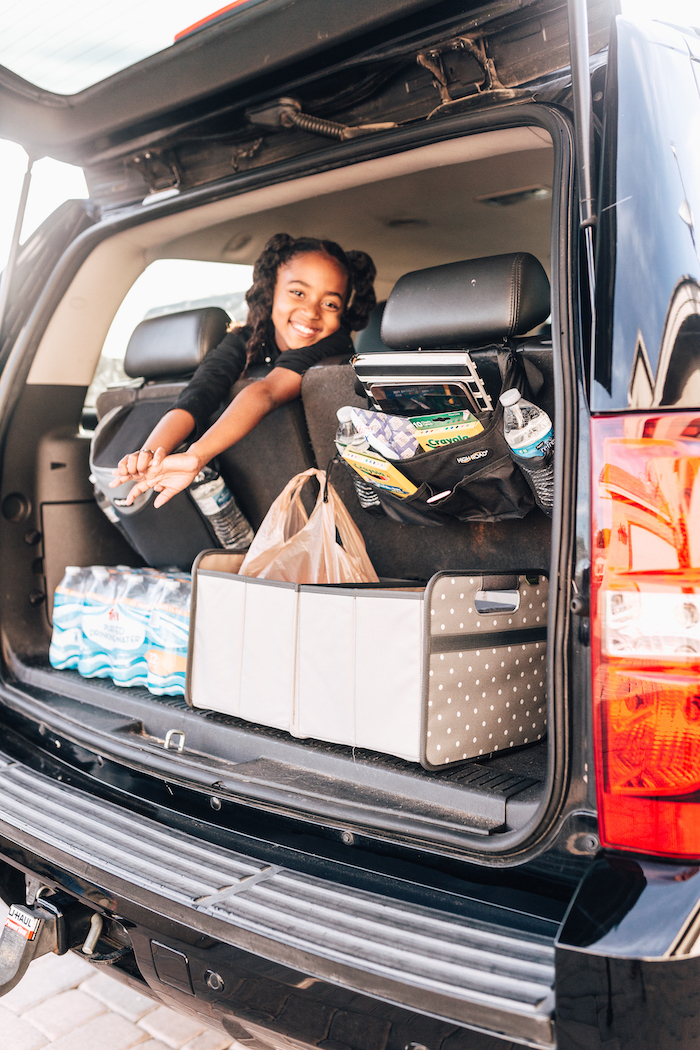 I enjoy a clean and organized car. But I also have three kids who have real estate in my 6-passenger very suburban Tahoe. No matter how hard I try, our car gets destroyed on a regular basis.
It's easy to blame the kids, but they aren't the only ones who have half their life in the car at some point! Shoes, chargers, pens, clothes, food, and crumbs (oh the crumbs!) are just some of the items that make a home in our family car.
But like always, there are solutions and hacks that can help when it comes to getting and staying organized!
Over-the-Seat Organizers
I think over-the-seat organizers are genius. They provide the perfect space to store anything you may need in your car at any moment. I don't know how many times I've personally had to apologize for all the stuff on the floor when friends get into my car. With seat organizers, you're able to store just about anything these days.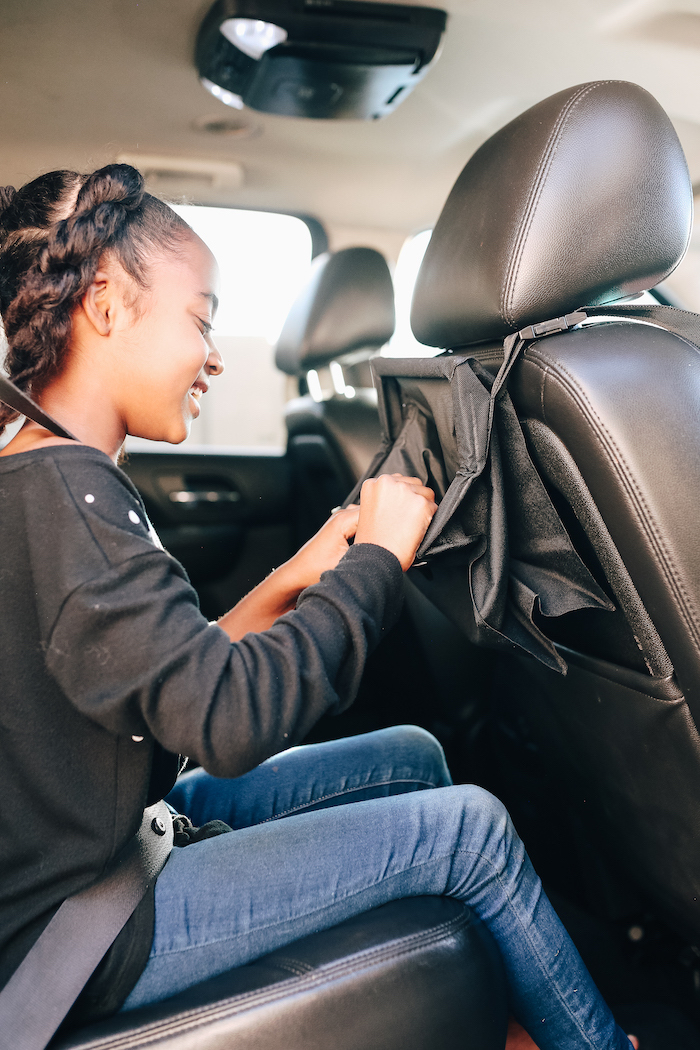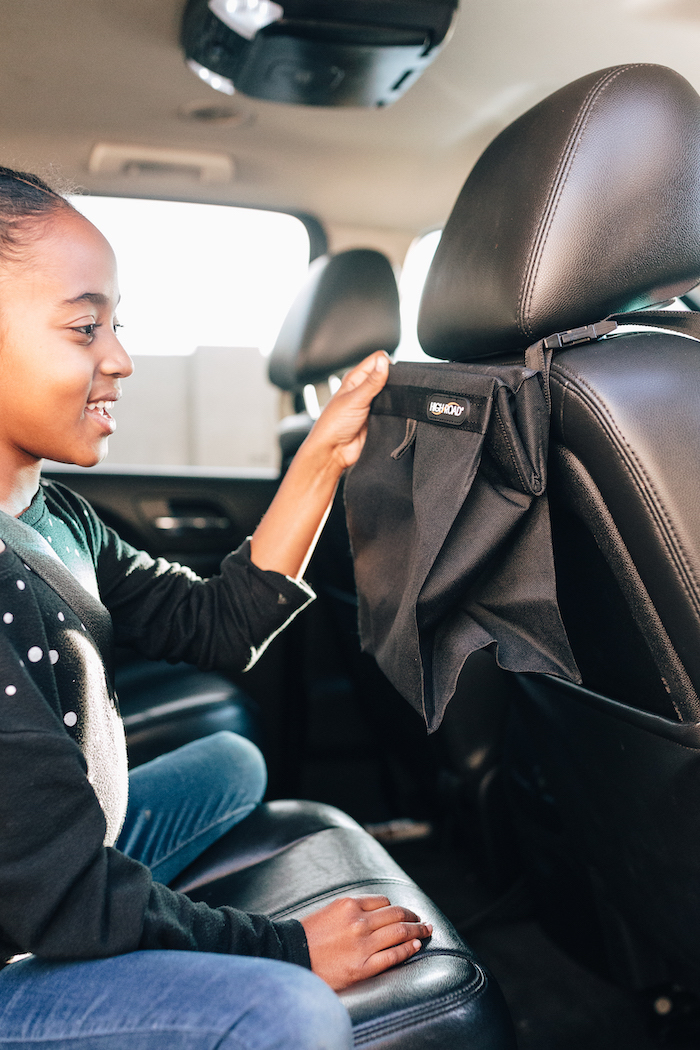 SwingAway Black Car Seat Organizer

By High Road

Shop Now
This one from High Road features a trash can that comes in handy after the kids have finished snacks and drinks.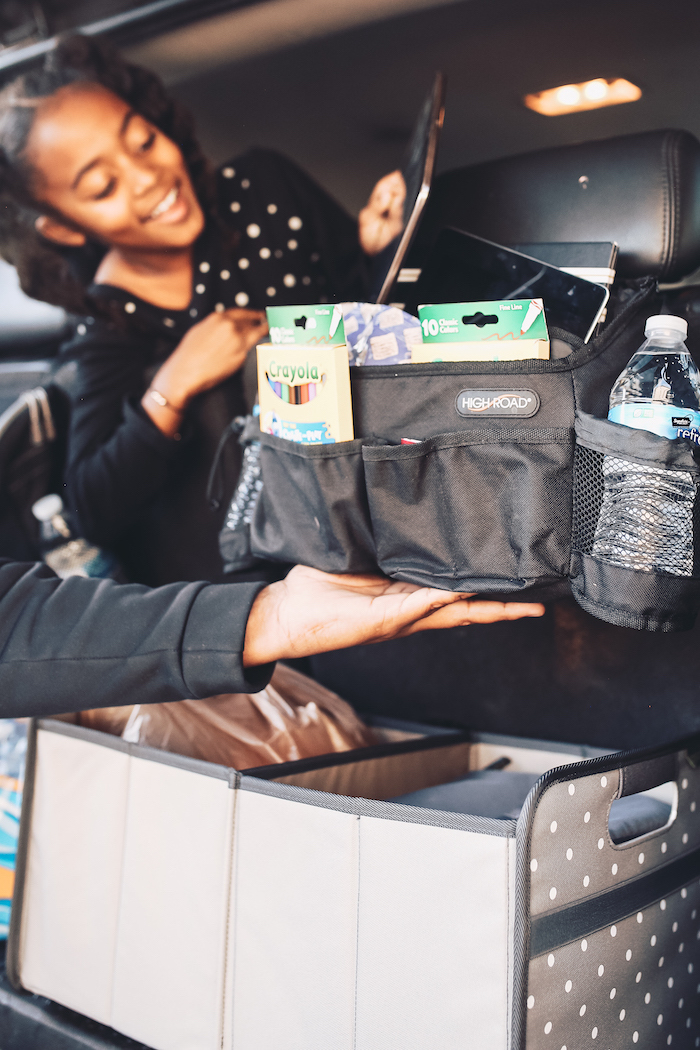 Car Seat Back Organizer & Trash Station

By High Road

Shop Now
This one is a cooler – perfect for keeping some waters or snacks cool for after practice.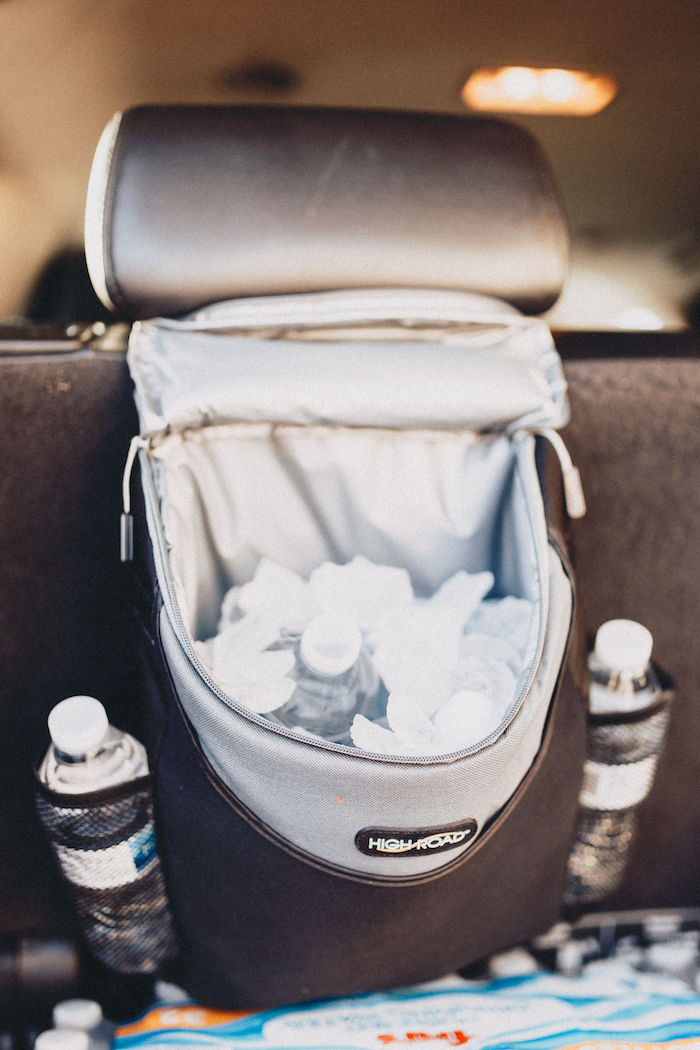 SnackStash Car Seat Back Cooler Organizer

By High Road

Shop Now
Crafty Containers
Don't you love it when you can use a product made for something else and use it somewhere else? These containers from IRIS USA are actually used to store photos for scrapbooking.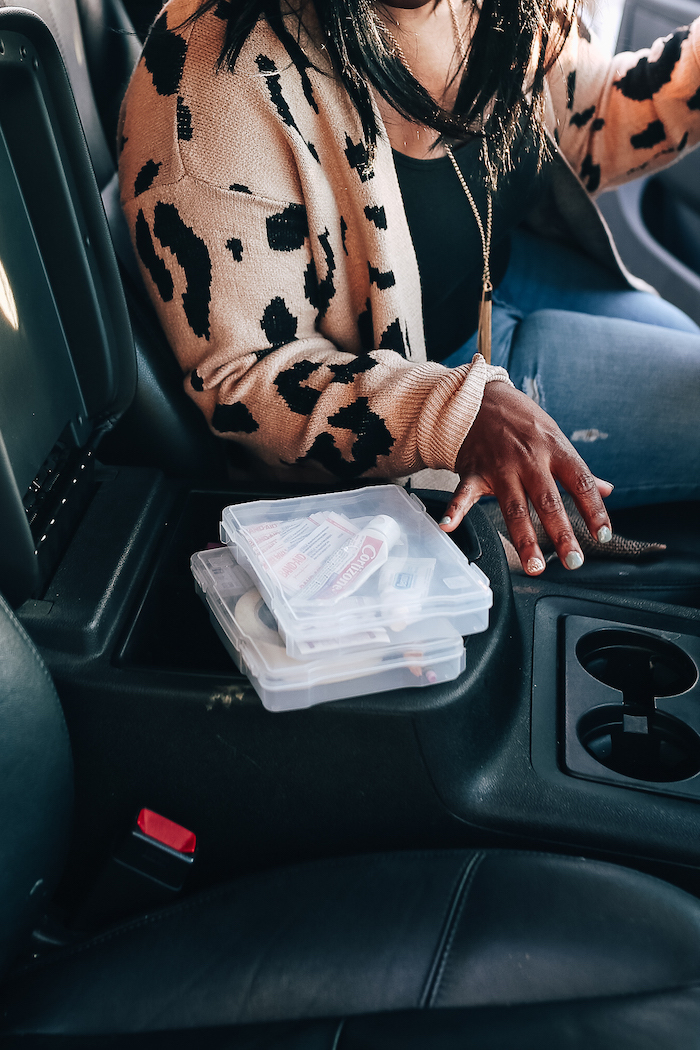 Photo and Embellishment Craft Case

By Iris USA

Shop Now
BUT of course, they are the perfect size to fit inside your card console to store cords, snacks, pens and paper, or even a first aid kit. You can easily label them so everyone knows what's inside, not just you!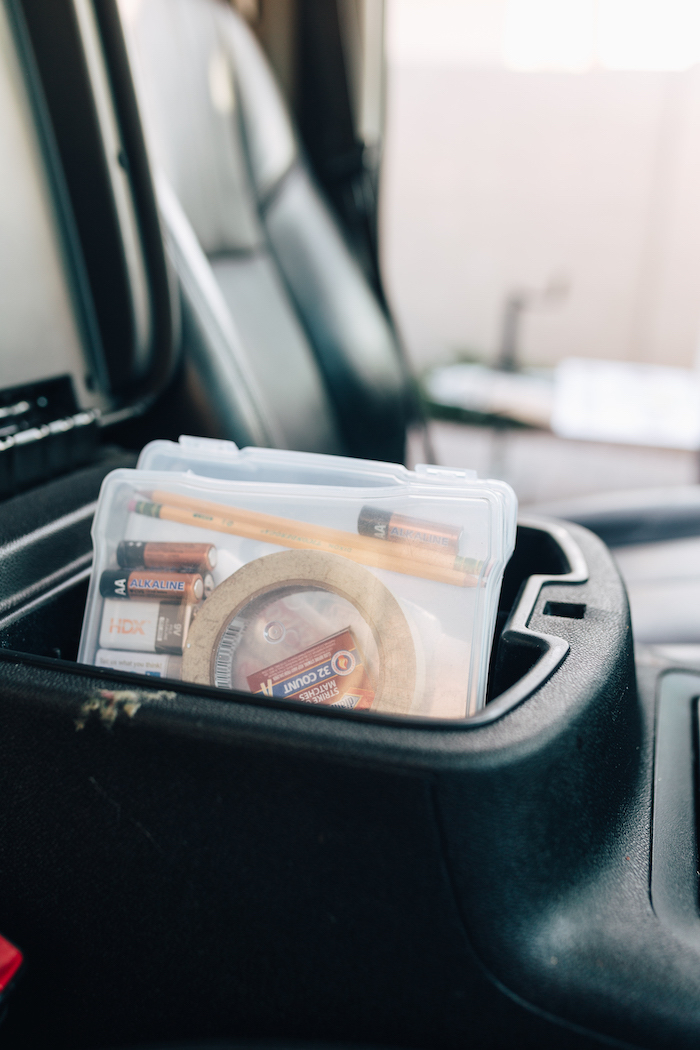 Totes
Every good organizer has a tote! I mean the tote is the best thing ever when it comes to organizing anything. This one is made especially for the car and can fit in your trunk.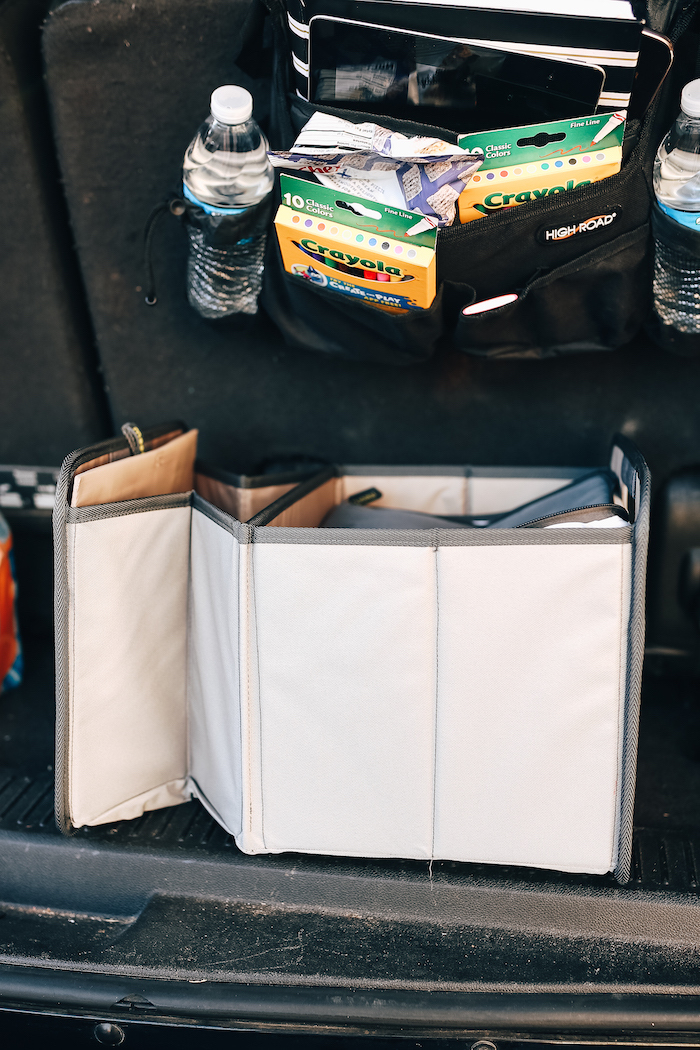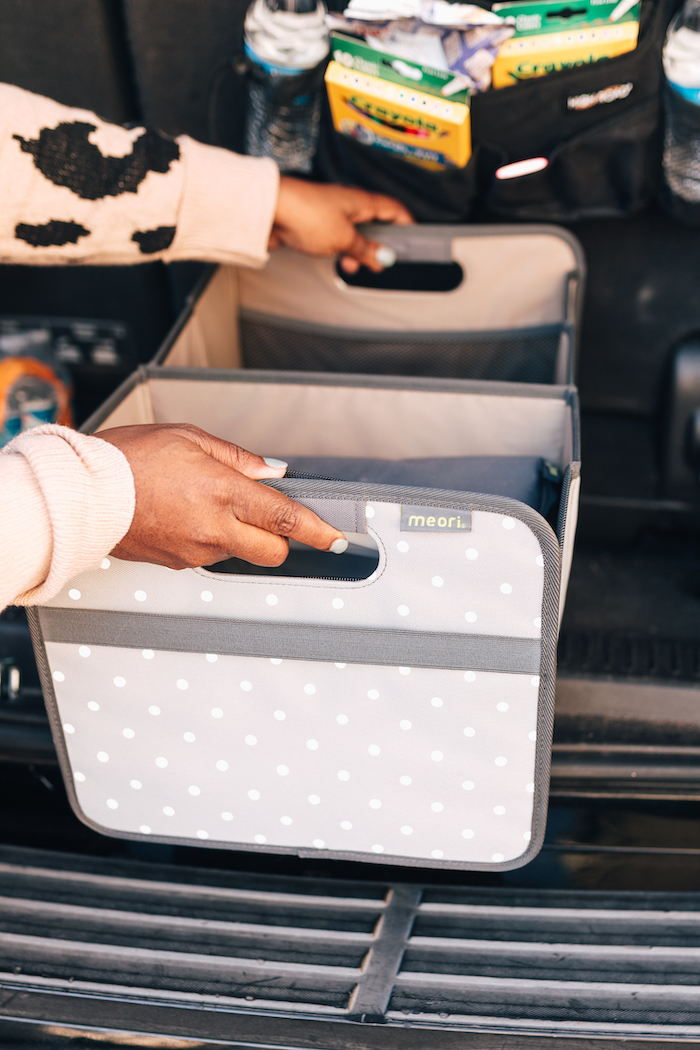 We all know how things can shift and slide when your commuting from place to place. What I especially love about this tote is that it has an insert for a cooler. Phoenix weather is no joke so having cool refreshments on hand is amazing.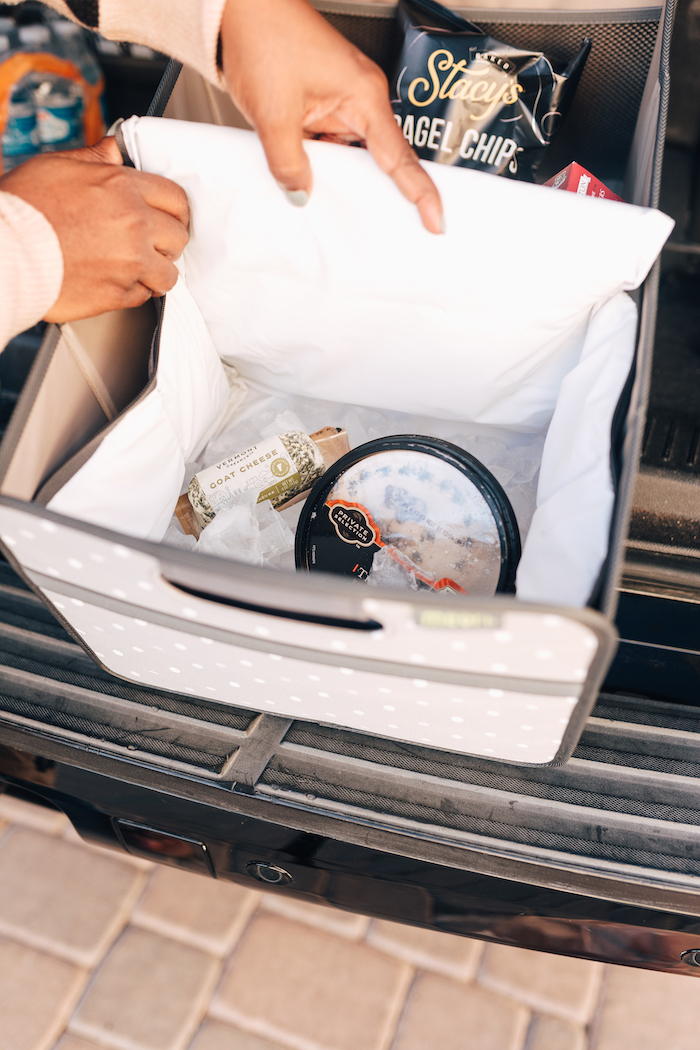 With a few products and ideas, we have completely revamped our car and you can too!