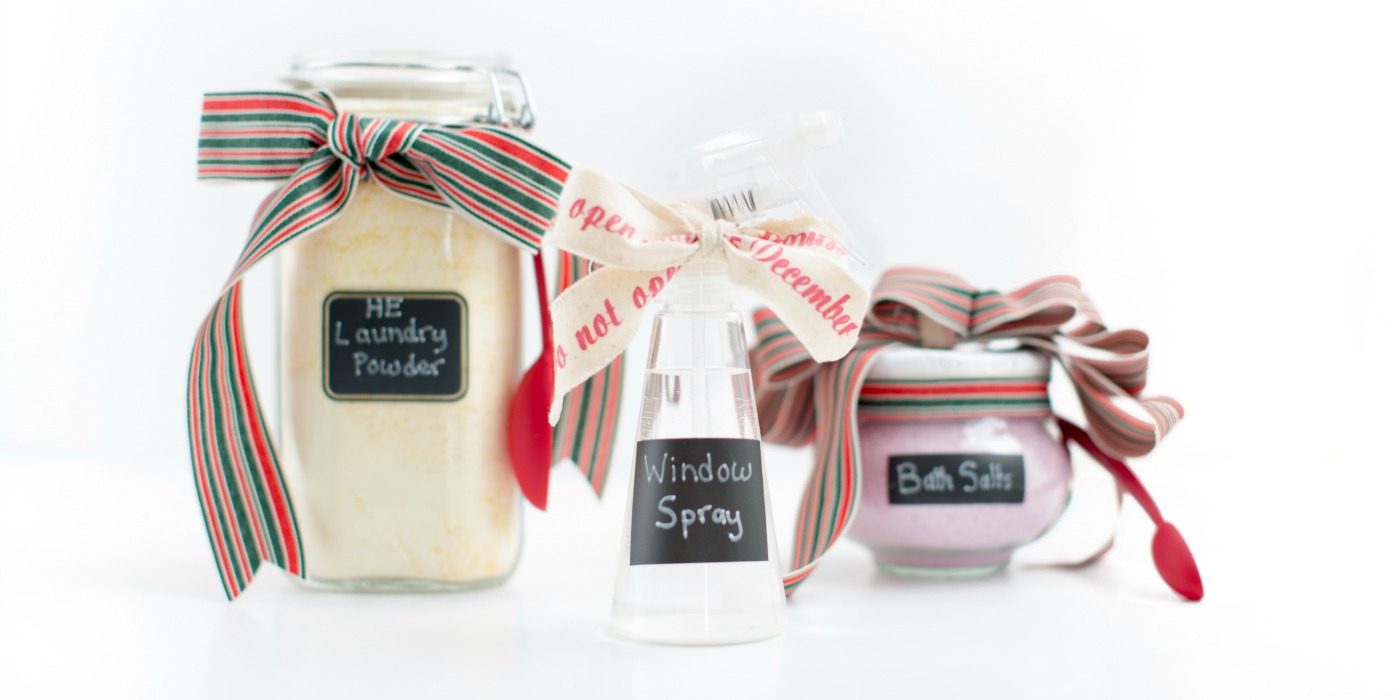 There's nothing better than getting a thoughtful and useful gift. I can't tell you how many times I've gotten a scarf for Christmas. While, it was quite thoughtful and I truly appreciated them, I have a closet full of scarves that are rarely used.
However, some of my favorite gifts that I've received have been things that I would normally purchase for myself or would love but never think to buy for myself.
Over the past couple of years, I've been educating my neat-freak self on the components of my household cleaners and soaps. While the long term effects are still up in the air, my husband and I have decided to move our family's cleaning supplies to be as homemade and natural as possible. I feel good about removing these chemicals from our home and appreciate that I know every ingredient that went into these products, because I made them!
During Christmas the past few years, I've been making a lot of the gifts for our family and friends. Some years it's been adorable photographs of our children, homemade blank greeting cards or even homemade chocolate truffle boxes. To continue the tradition of giving lovingly gifts that lots of time and thought has been poured into, this year is the year of clean.
Trust me, the last thing I want to insinuate to the beautiful people in our lives is that they are dirty. Not one bit. Rather, instead of simply purchasing cleaning supplies as a gift (because that, to me, doesn't spell out thoughtful gift in my book), I'm taking the time to make a chemical-free, homemade version of these everyday goodies. These homemade cleaning supplies have love and thoughtfulness written all over it.
Below you'll find three stunningly simple recipes to aid you to give the gift of clean. Won't you join me?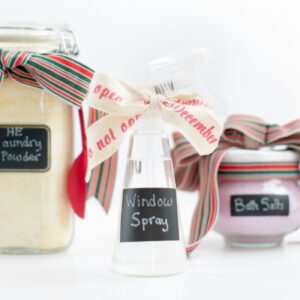 INGREDIENTS
¼ cup white distilled vinegar
¼ cup isopropyl (greater than 90%) alcohol
1 tablespoon cornstarch
2 cups water
INSTRUCTIONS
Combine all ingredients together and place in a spray bottle.
Label and decorate for gifting.
Instructions for use: Shake before using. Spray on windows and wipe clean.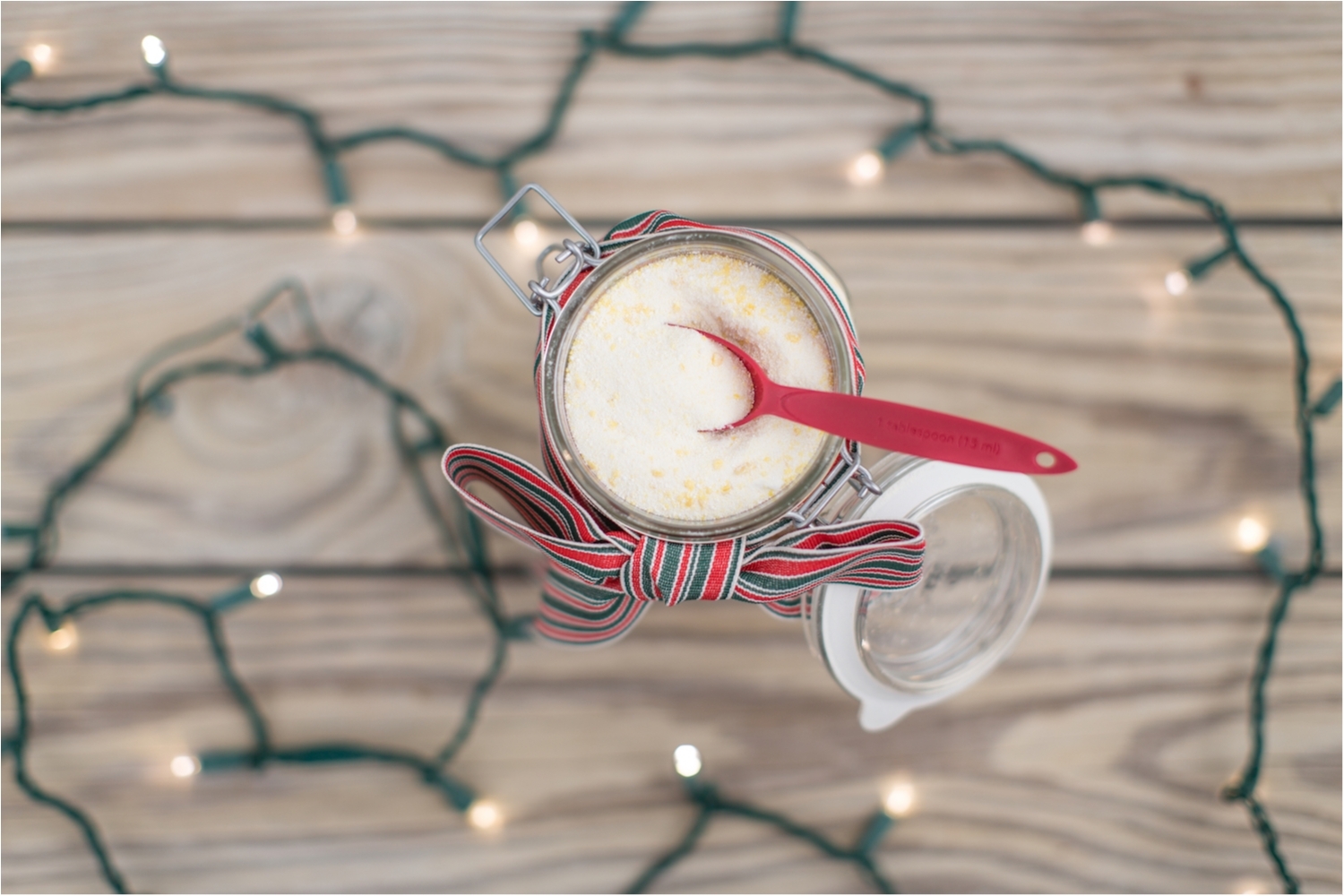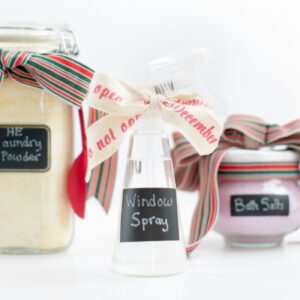 INGREDIENTS
2 cups lavender scented epsom salts (or plain epsom salts and 30 drops lavender essential oils)
½ cup baking soda
⅓ cup sea salt
5 drops natural purple food coloring (Optional)
INSTRUCTIONS
Mix all ingredients together in a large bowl.
Add to sanitized jar and decorate for gifting.
Instructions for use: Use ¼ cup bath salts per bath.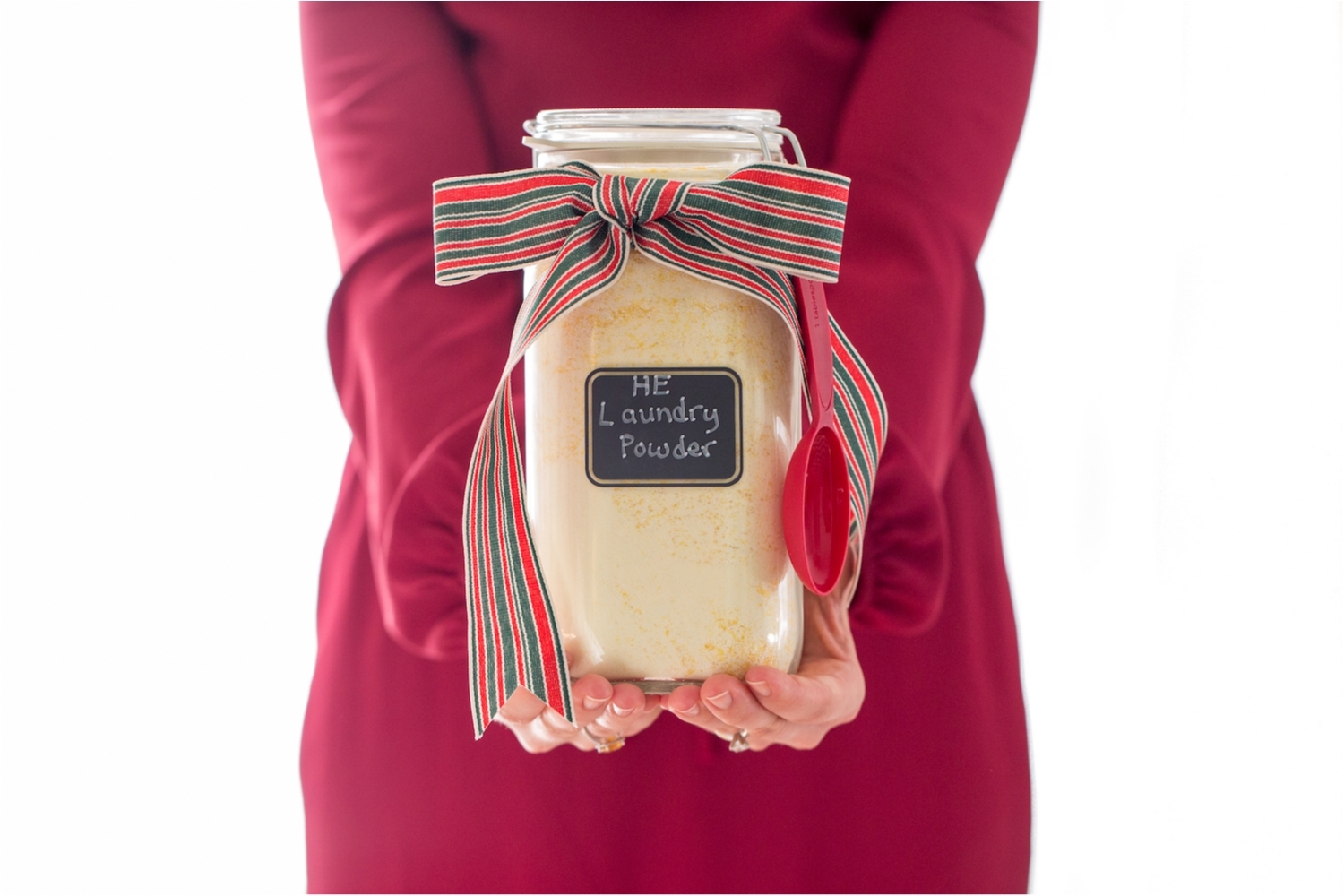 Homemade HE Laundry Powder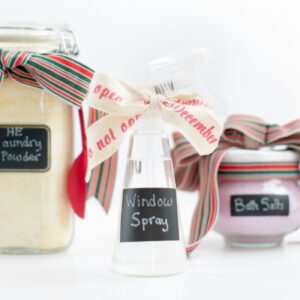 INGREDIENTS
5.5 ounces shaved Fels Naptha soap bar.
1 cup Borax
1 cup Washing Soda
1 cup OxiClean Versatile Free
INSTRUCTIONS
Mix all ingredients together and store in an airtight container.
Decorate for gifting.
Instructions for use: Use 2 tablespoons per load directly in the tub.
Recipe Sources
Bath Salts adapted from Wellness Mama.Laundry Powder adapted from DIY Naturals.Window Spray adapted from Whole New Mom.