How to Host a Yom Kippur Break-the-Fast Party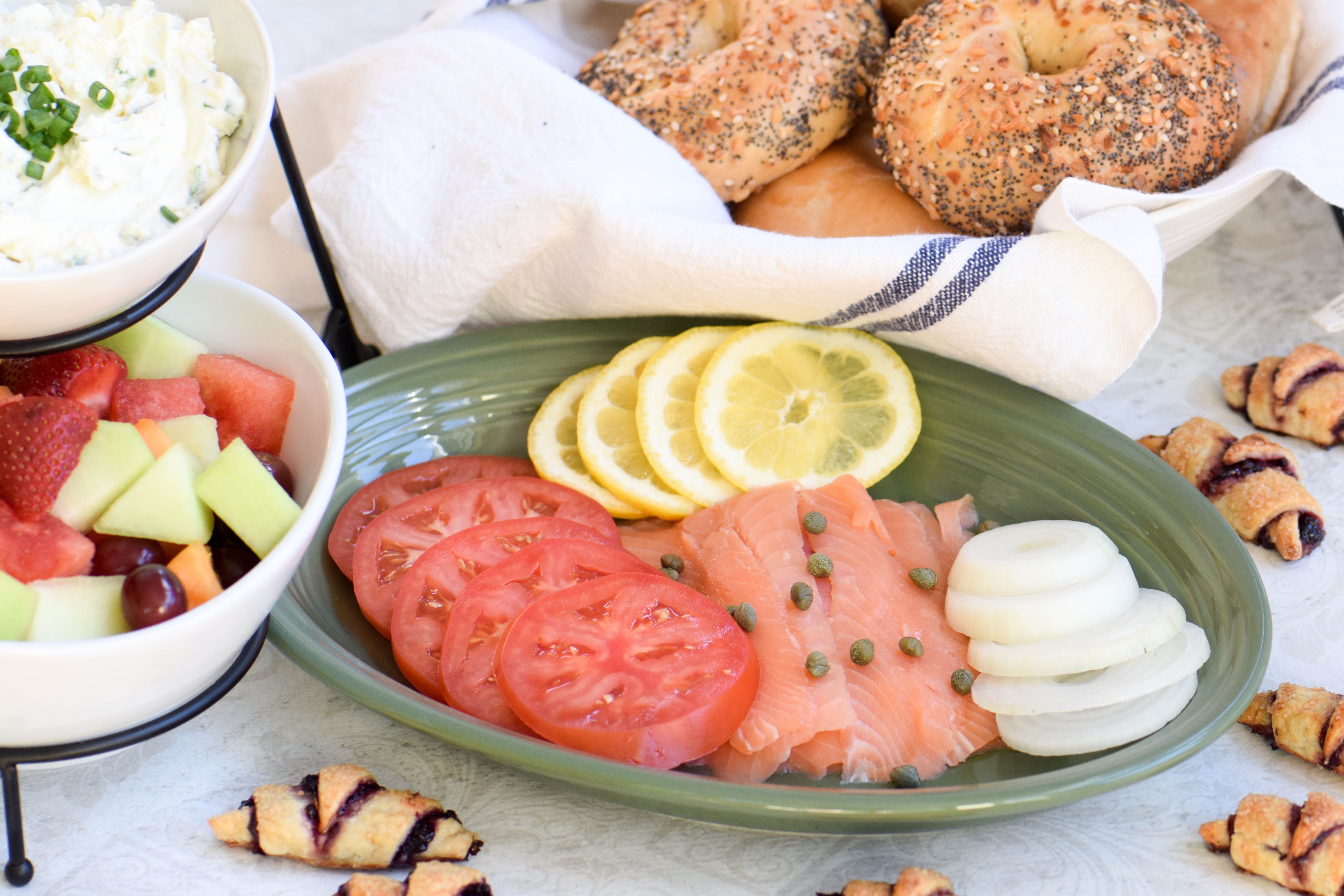 Yom Kippur, the most solemn day in the Jewish calendar, is marked by fasting, prayer and contemplation. At the end of the long day, during which observant Jews neither eat nor drink, friends and family gather together for a relaxed meal to break their fast. Here is how to host a delicious and low-key Yom Kippur Break-the-Fast party.
I love the Jewish High Holidays because there are so many opportunities to gather with friends and family. The fall is a busy time of year, so we usually try to split up the hosting duties: one family hosts Rosh Hashanah dinner and the other hosts a break-the-fast party at the end of Yom Kippur.
Over the years, I have hosted many Yom Kippur break-fasts. It is not easy to throw a party on an empty stomach after a day spent in services. But I have figured out a few tricks to make it easier on myself. For some reason, it is traditional to break the Yom Kippur fast with brunch foods and who am I to argue with tradition? I think the idea is that these foods are usually lighter and therefore are easier on the stomach. Plus, everyone loves brunch. It also harkens back to the days when most Jews kept kosher: the Yom Kippur break-fast was usually a dairy meal, or one at which no meat was served.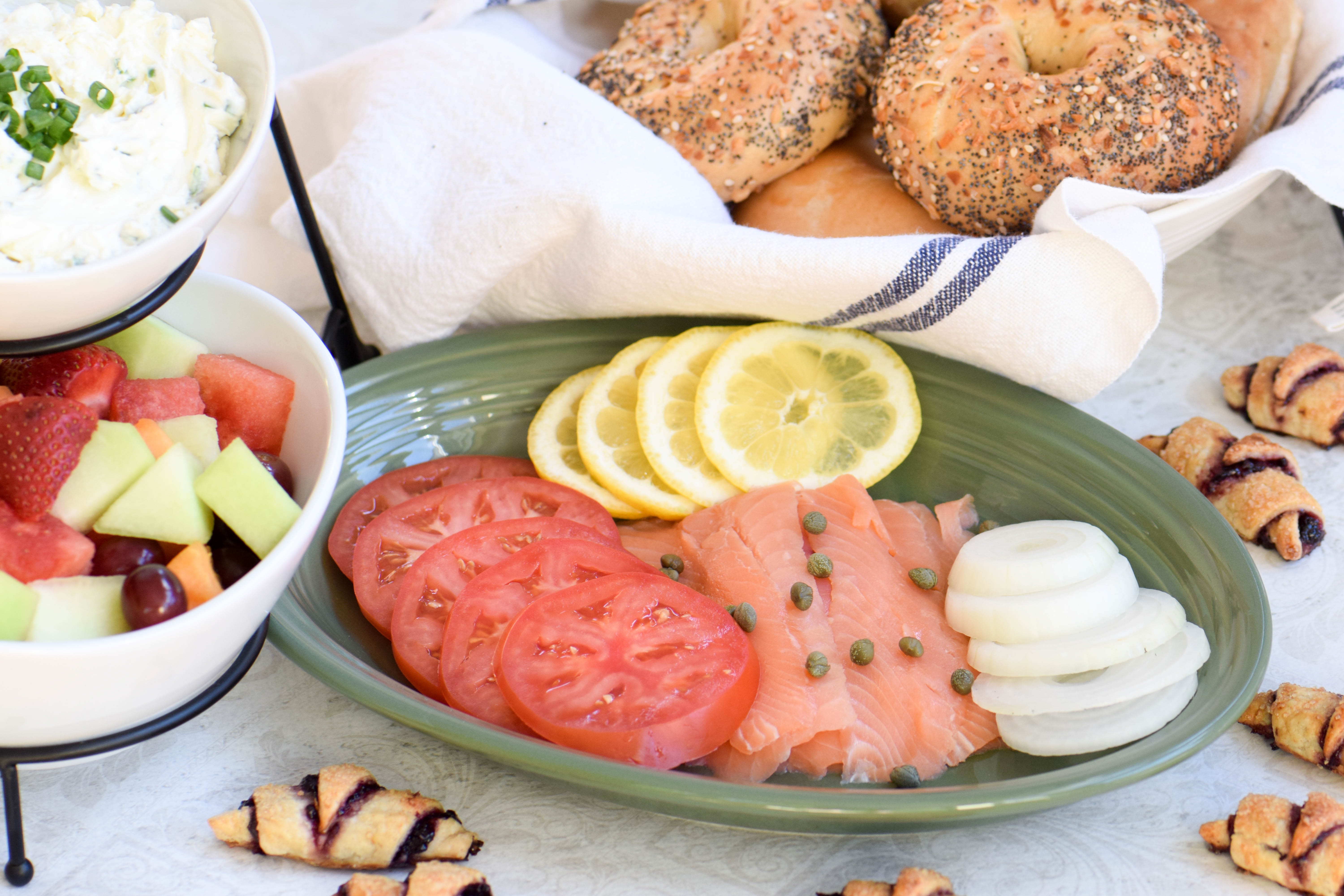 Because I spend much of the day at the temple, my Yom Kippur break-the-fast meal is usually a combination of store-bought items, like bagels, cream cheese and smoked salmon, and homemade foods that I can prepare in advance and warm up as necessary or quickly put together right before the party. I also like to serve the meal as buffet and allow guests to help themselves as they arrive. After a day of fasting, no one wants to wait to eat, least of all the host!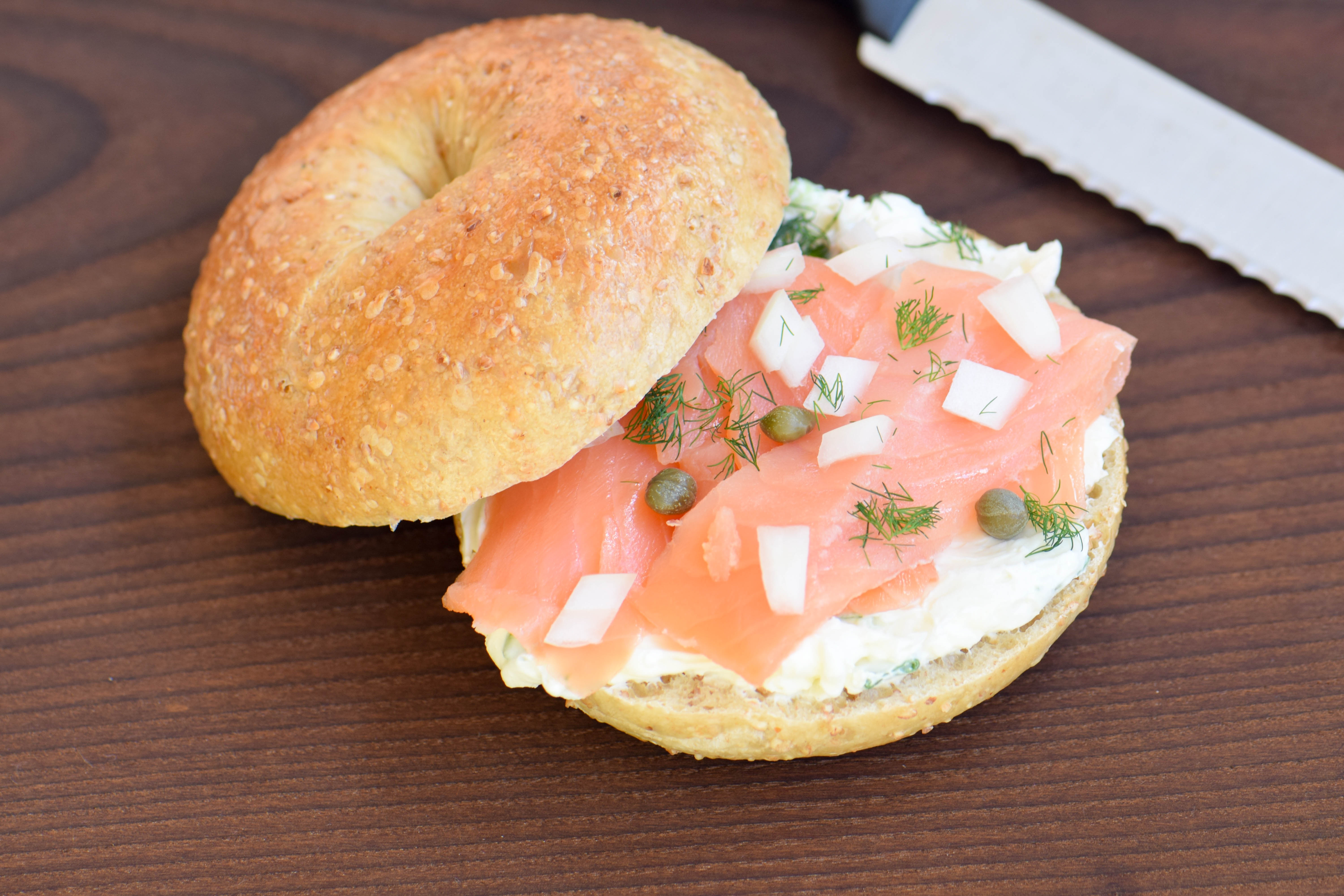 The most important thing about your Yom Kippur breakfast however is not the food. It is the spirit of gathering together as a community to begin a new year, one that we hope is full of joy and blessings.
Here are my best tips for hosting a delicious and relaxing Yom Kippur breakfast:
Try to buy the bagels no earlier than the day before. I recommend a selection of plain, poppy, sesame, onion, garlic and everything. For your guests' convenience, slice the bagels just prior to serving with a sharp, serrated knife.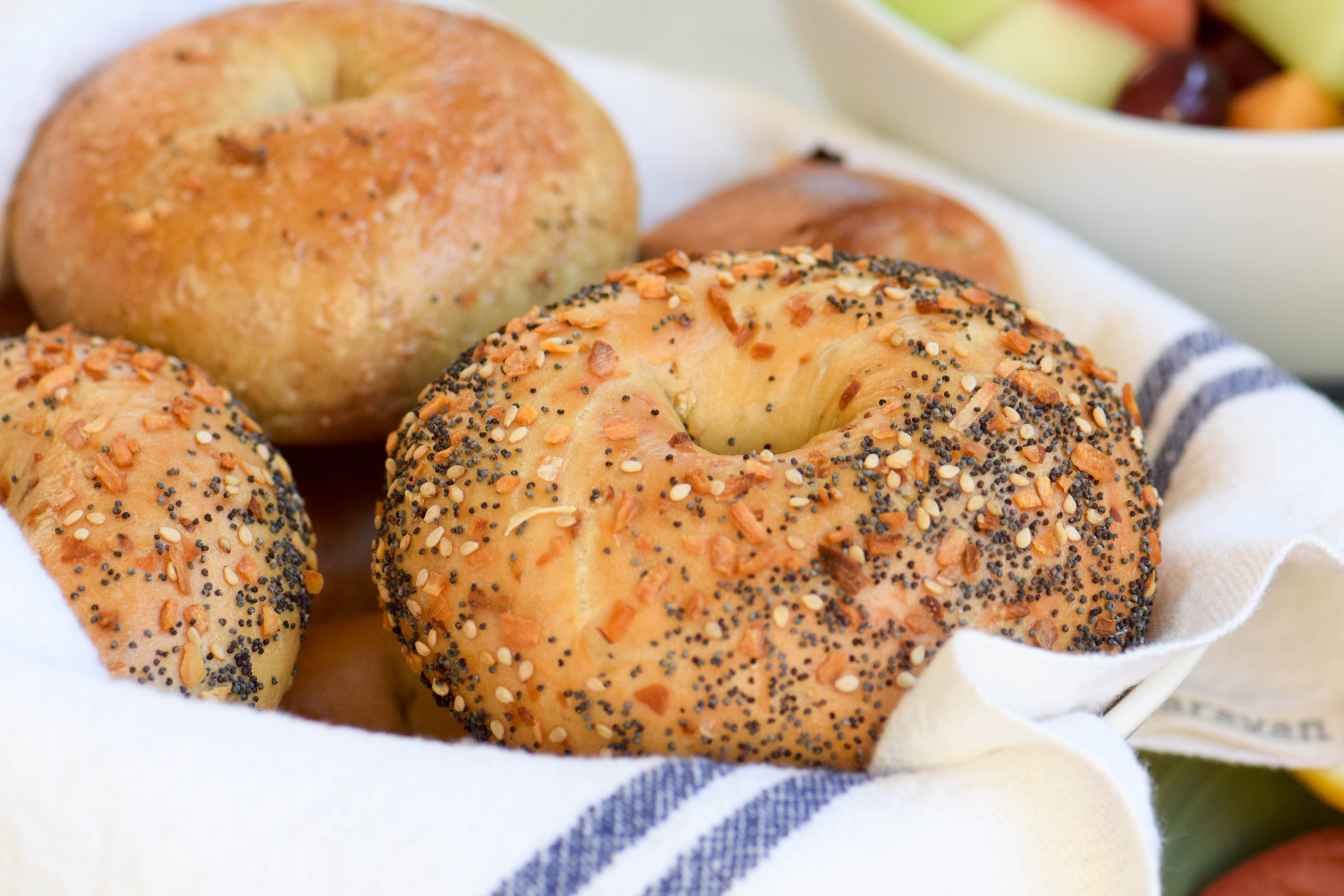 Make your own flavored cream cheese. It's easy to do and so much tastier than store-bought. In a stand mixer or food processor, combine 16 oz. of softened plain cream with two tablespoons of milk and your favorite flavorings and mix until smooth. Think chopped scallion, finely chopped carrots, minced garlic or fresh herbs. This can be done a day or two before the party.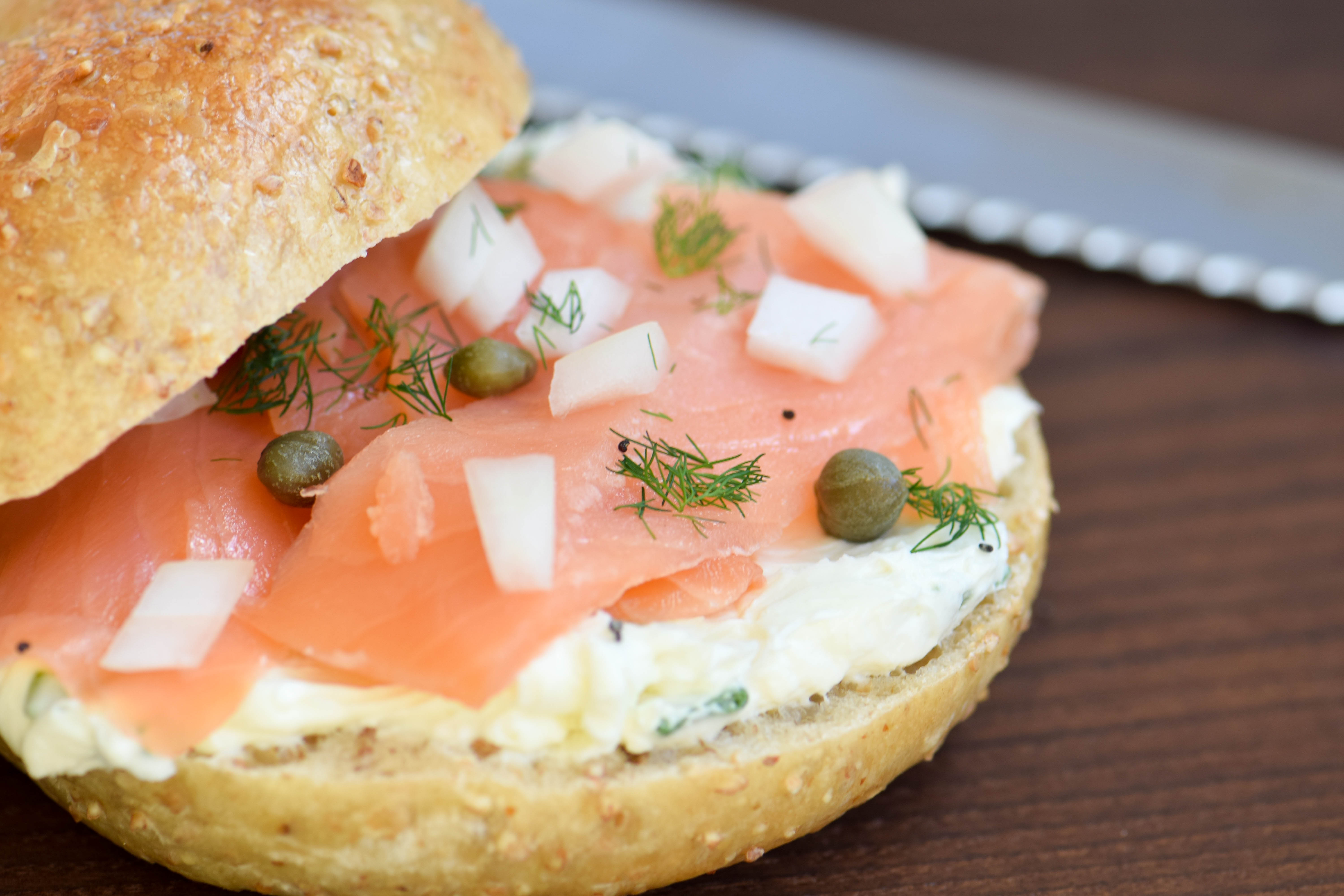 Put out an array of accompaniments for the bagels and lox, including sliced tomato, onion, and cucumber as well as capers and lemon. Estimate about a pound of lox for 8-10 people. If you can find it where you live, include another smoked fish such as sable or trout. For a slightly less expensive option, try my family's smoked whitefish salad.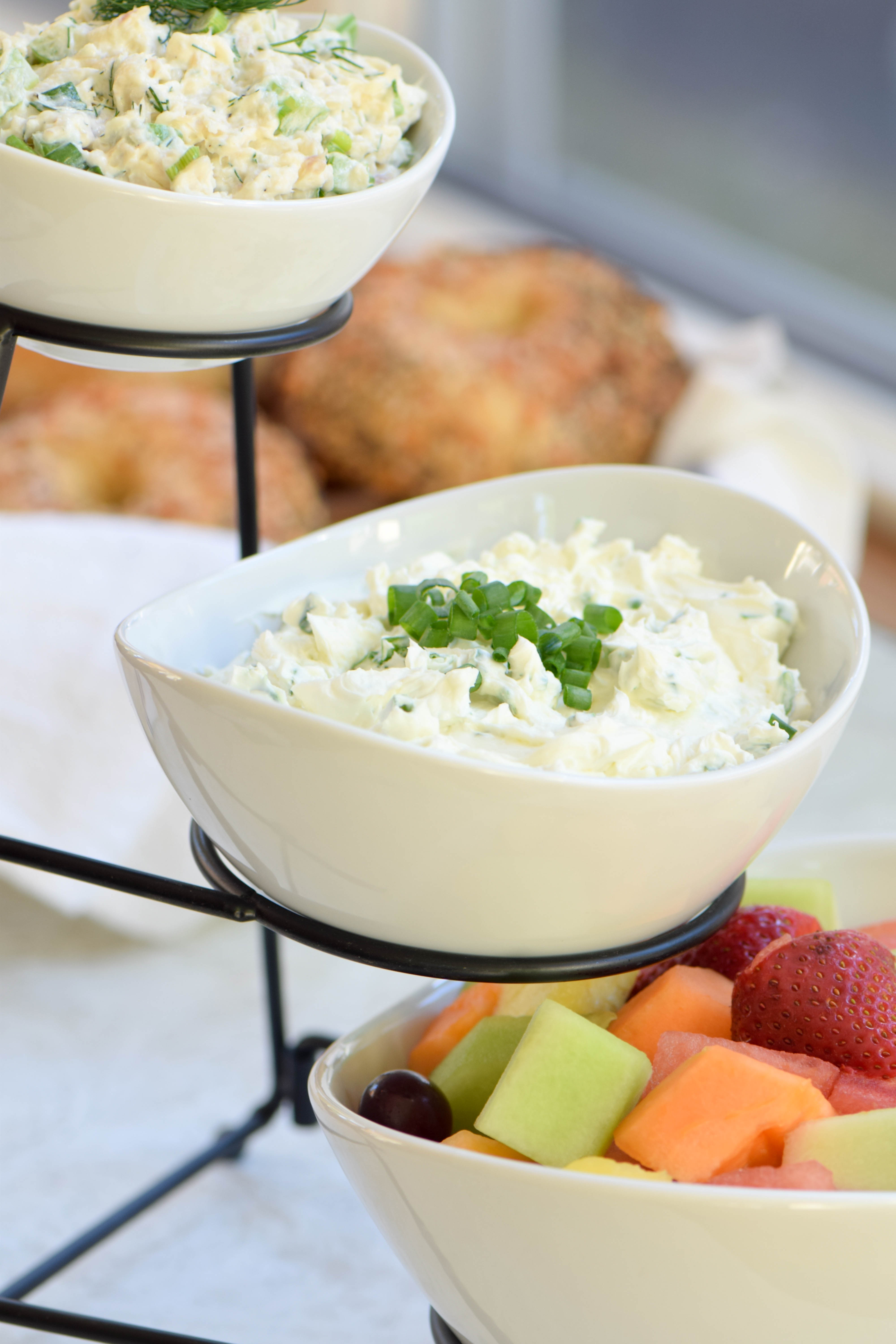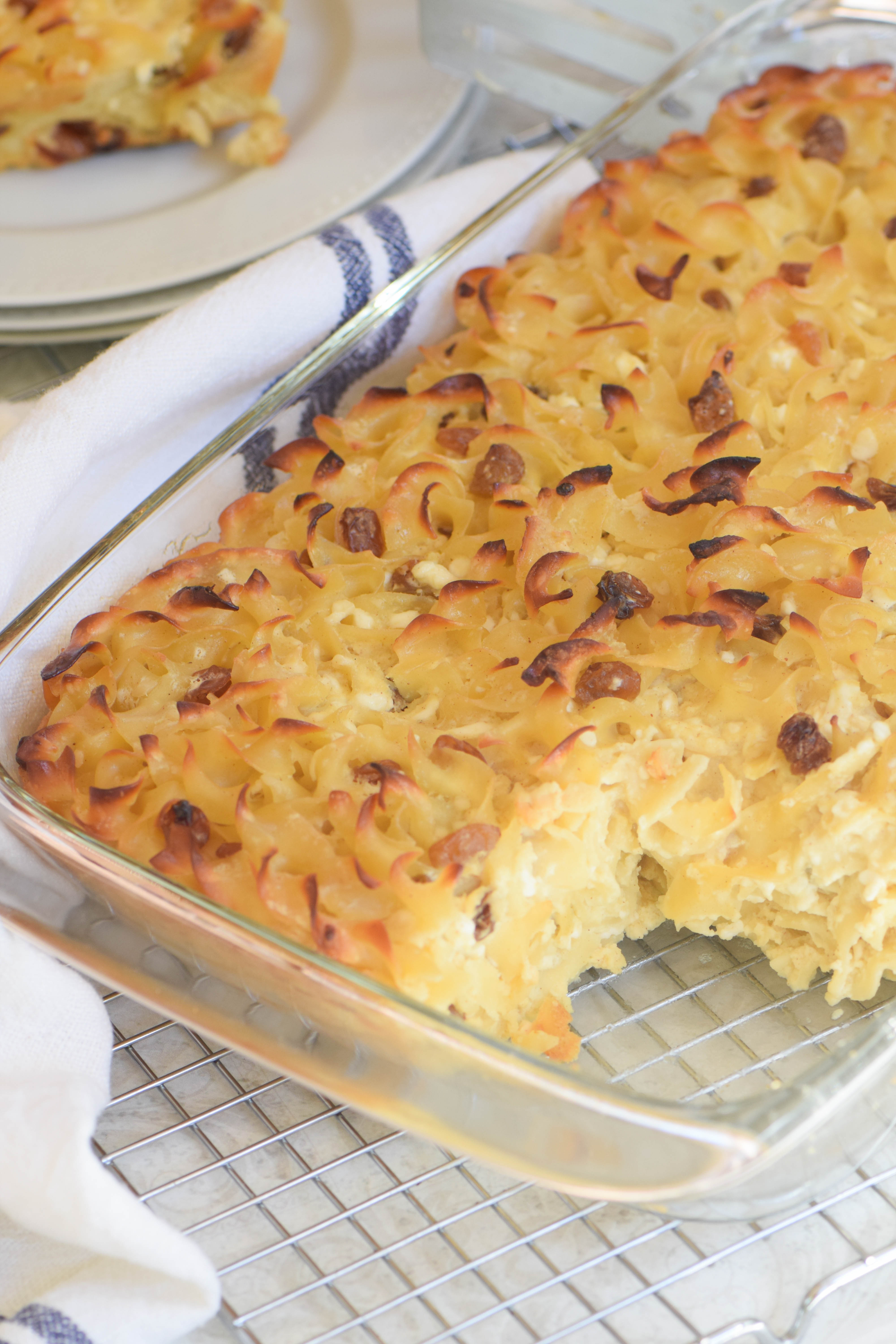 To round out your brunch, I recommend fresh fruit, some mixed salads, and at least one hot dish, which can be a sweet noodle kugel — my family's favorite — or a baked egg dish, like a strata. Include some cookies and brownies for dessert.
Offer plenty of water and juices so guests can rehydrate themselves. It is not necessary to serve alcohol, but perhaps offer decaf tea and coffee.
Put everything out on a buffet table and let guests help themselves.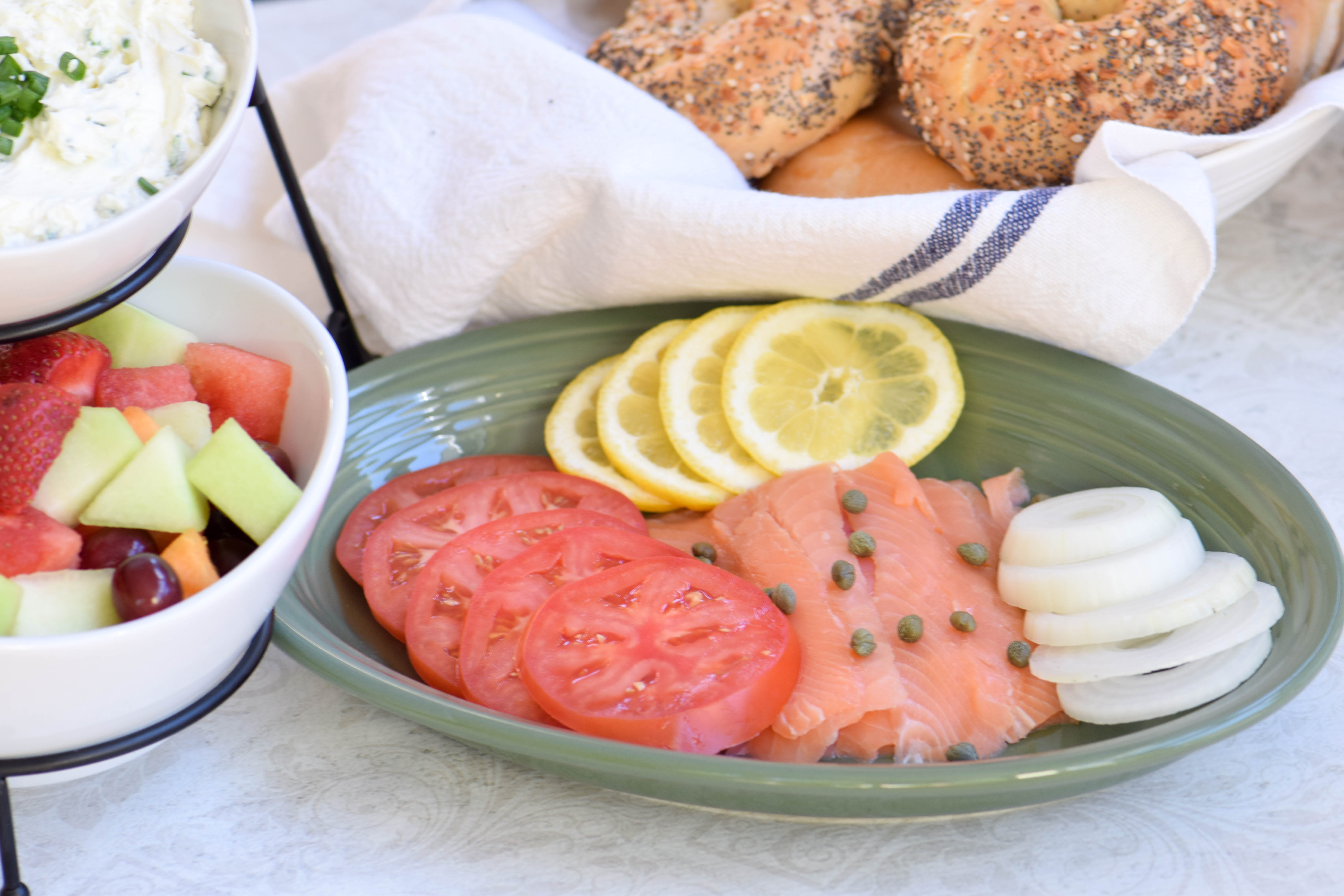 This is my Aunt Ann's recipe for whitefish salad. She is one of the best cooks I know and used to own a Jewish deli in Washington DC where I grew up. My aunt recommends a mayonnaise without sugar, such as Duke's for best flavor. This recipe is my younger brother's favorite!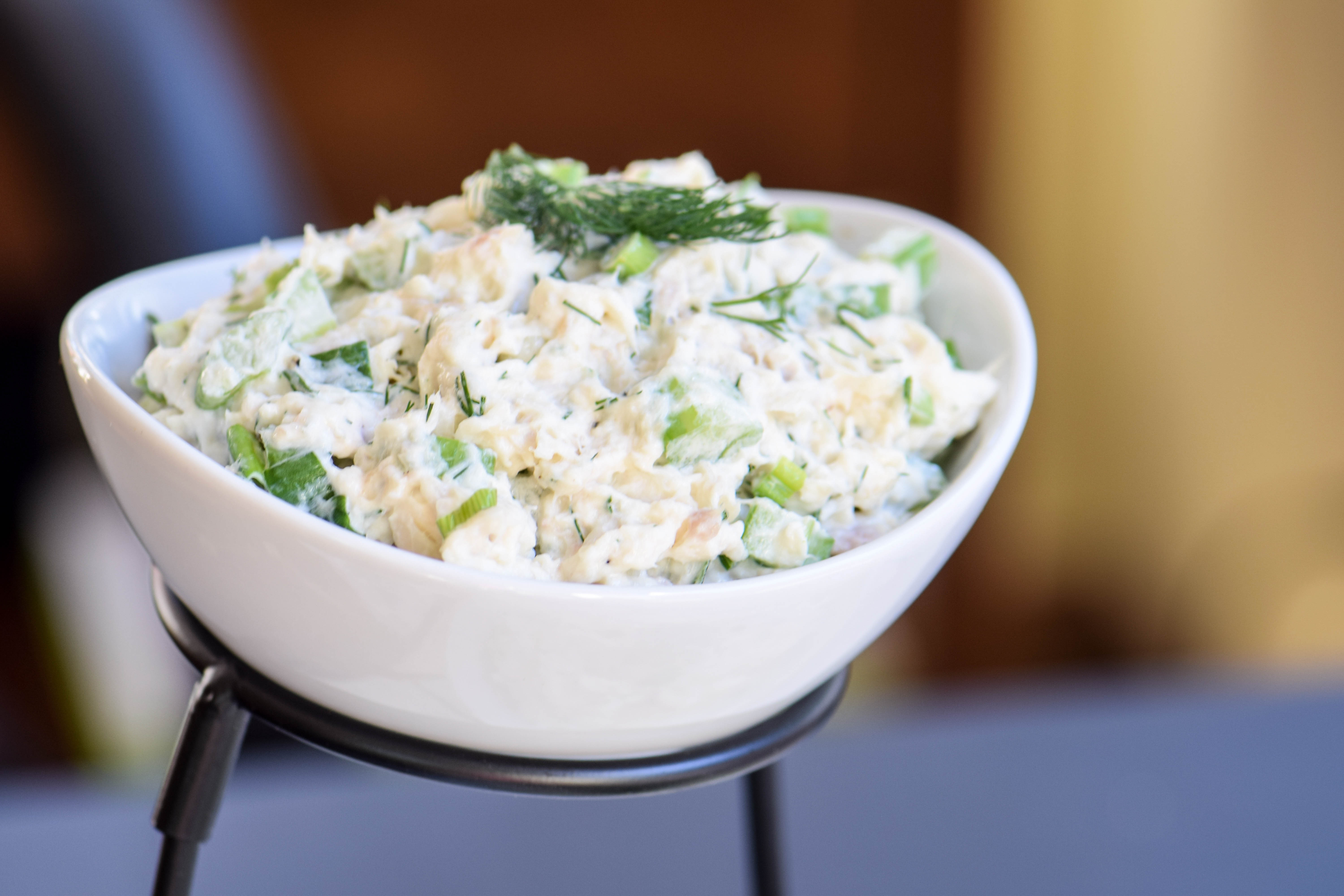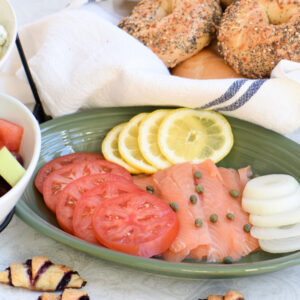 INGREDIENTS
12 oz smoked whitefish
4 scallions, white and light green parts, sliced
1 cup diced celery
3 TB freshly squeezed lemon juice
1/3 cup mayonnaise
2 TB sour cream
2 TB minced dill
Salt and white pepper to taste
INSTRUCTIONS
Remove the skin from the bottom of the smoked whitefish.
Using a fork or your fingers, flake the fish into a bowl, taking care to remove any pin bones you find.
Add the remaining ingredients to the bowl and stir gently to combine.
Refrigerate until ready to use. Can be made in advance.
This recipe for a rich, sweet noodle kugel studded with raisins is a family favorite and came to me from my friend Rowena. Every Jewish family has a version of a noodle kugel but I think this is the best one I have ever had. It's so rich that I try to limit it to once a year!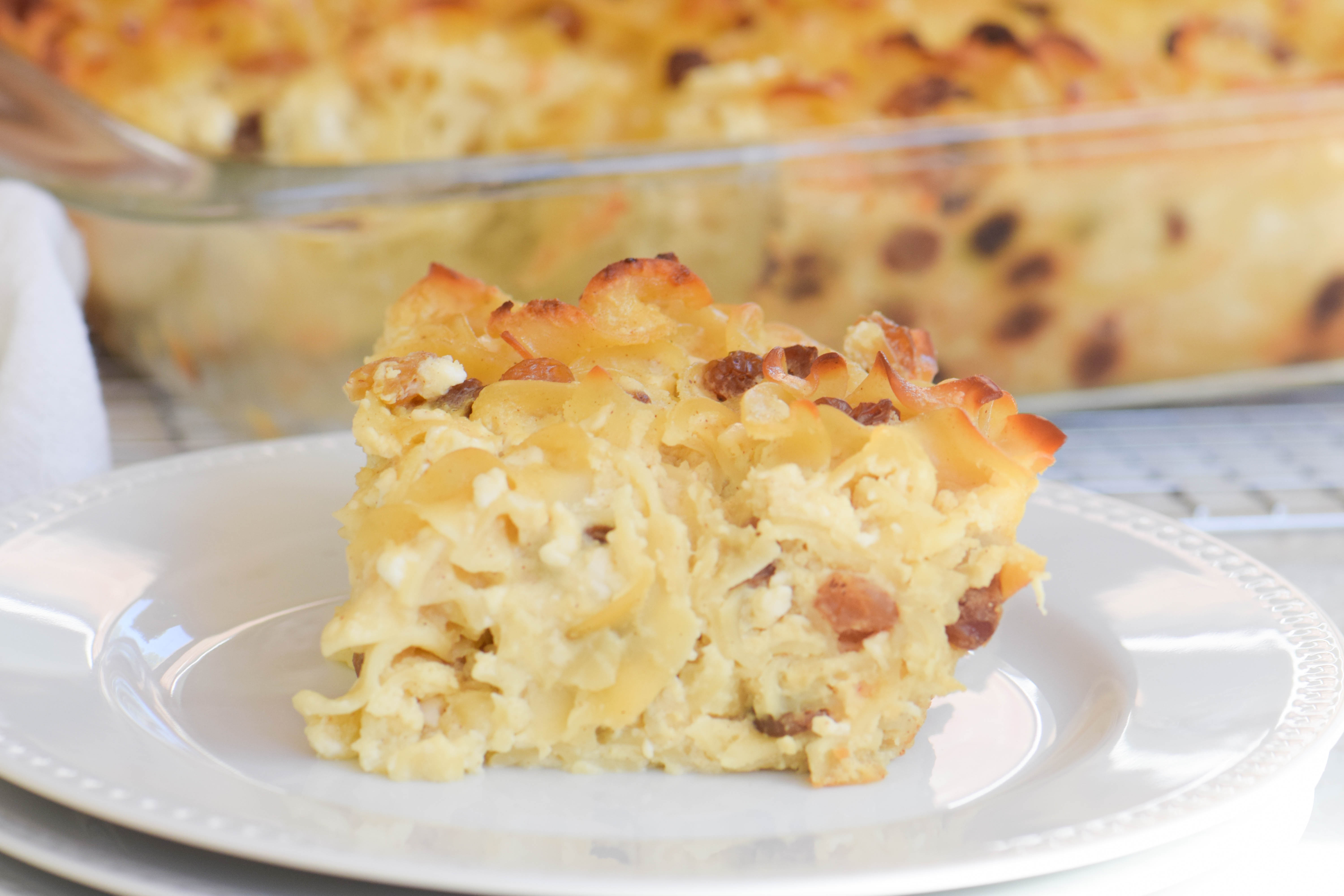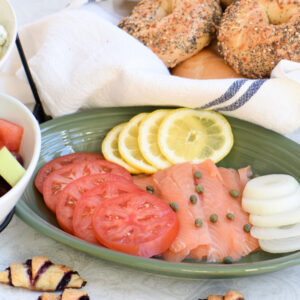 INGREDIENTS
1 lb egg noodles
6 eggs
1½ lb. small-curd cottage cheese
8 oz whipped cream cheese
15 oz unsweetened applesauce
1 cup sugar
1 tsp. cinnamon
¼ tsp nutmeg
2 oz butter, melted
1 cup raisins
INSTRUCTIONS
Preheat oven to 350.
Cook egg noodles in a large pot of boiling water according to package directions. Drain. set aside.
In a large mixing bowl, beat the eggs. Add the cottage cheese, cream cheese, applesauce, sugar, cinnamon and nutmeg and stir to combine.
Add the drained egg noodles and the melted butter followed by the raisin.
Stir to combine. Pour mixture into a 3 quart glass baking dish. Cover with foil and bake for one hour.
Remove foil and bake an additional thirty minutes. (If desired, the kugel can be baked for the first hour the day before you plan to serve it. Then cover and refrigerate it. The following day, bake it uncovered for thirty to forty-five minutes just prior to serving.)
Serve warm.