Celebrate Valentine's Day with This Charcuterie-Style Brunch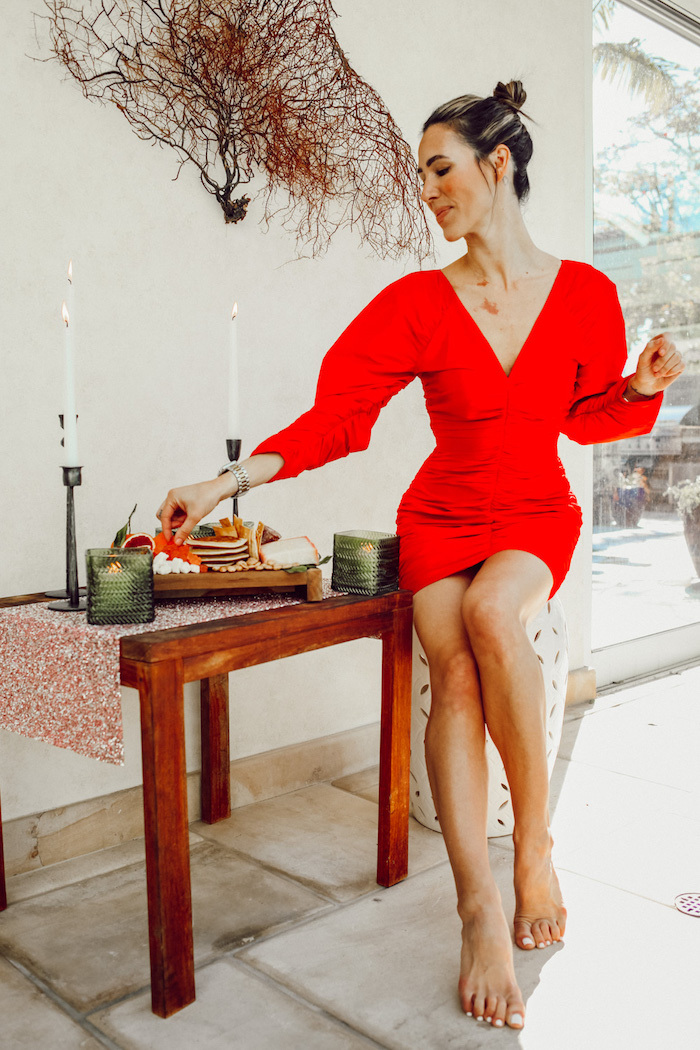 Valentine's Day is going to look a little different this year, but that doesn't mean it has to feel different from years prior. Making the moment feel special is more important than how you spend it – it's about who are you spending the time with. This year, bring the spirit of Valentine's Day into your home to make it an extra special moment for your family, friends, and loved ones!
These days, I'll take any excuse to great dressed up and out of my sweats! This year's Valentine's Day will be just that — normally not a holiday that I focus on or put a lot of energy towards, but this year it will have my dedicated February attention.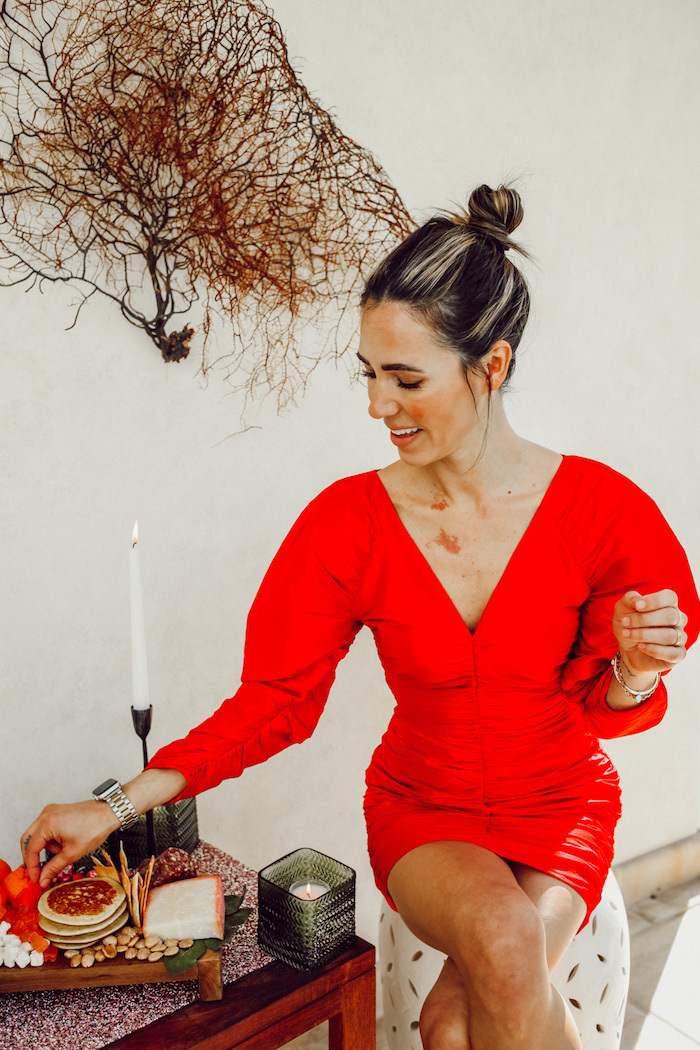 Valentine's Day brunch is the perfect way to spend the day, while still getting to enjoy all the fun feelings that come with the holiday! To make the brunch feel special, I chose an area in the house that we typically don't spend a lot of time in. This way, we can get to bring new energy to a space, all while giving the illusion that we ventured to a new space to celebrate the day!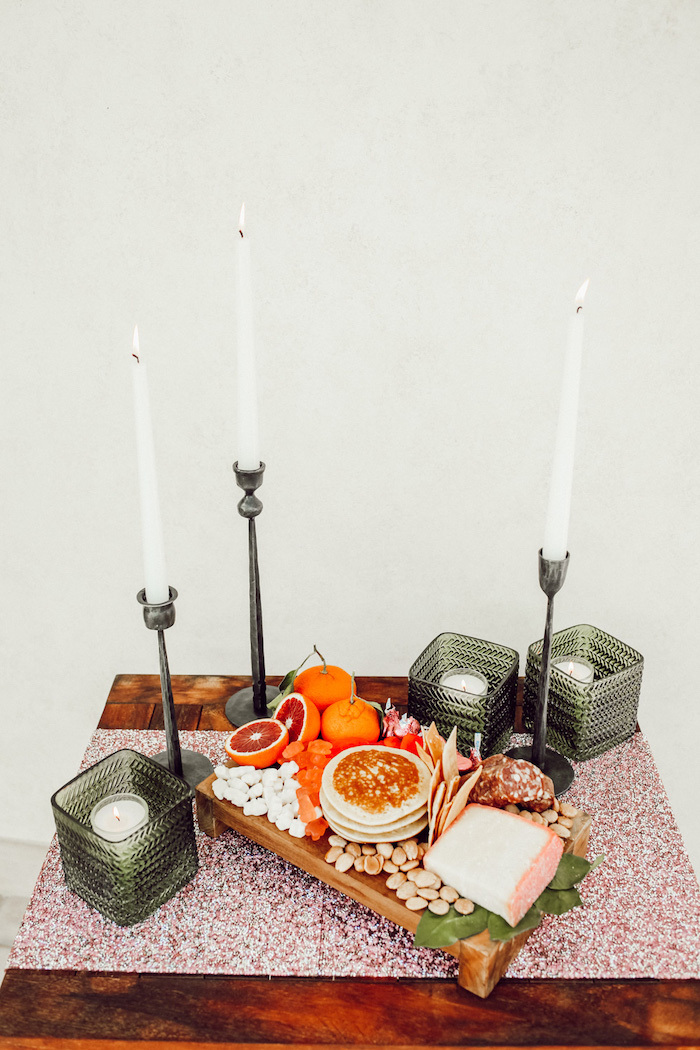 Valentine's Day is a holiday that is meant for indulging and brunch is something I've been craving…so selfishly that's the direction I went and so should you! I started with the Catanga Riser to serve as my centerpiece — I went with a charcuterie style board so that the environment felt fun and casual!
Medium Catanga Riser

By Design Ideas

Shop Now
I built out the charcuterie with a few of my favorite things with some Valentine's Day classics as well! You can't celebrate Valentine's Day without candy!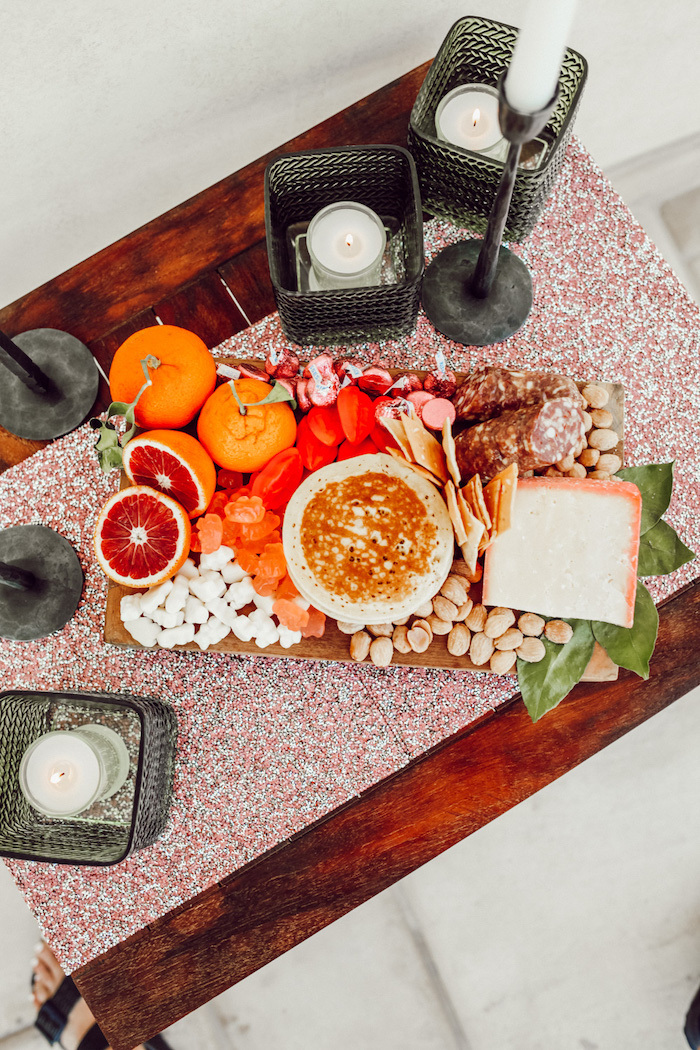 To dress up the table, I added this pink and sparkly Sparkles Home runner! It added that pop of color I needed to the tablespace without feeling over the top — it's a subtle and chic way to incorporate the color and texture!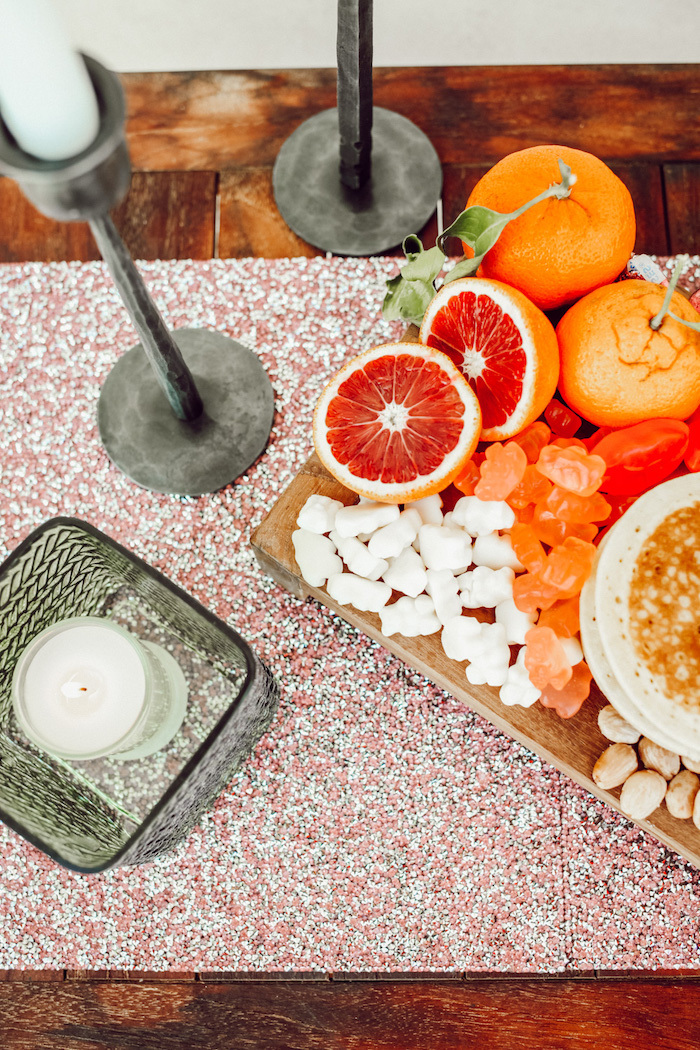 Pink Luminous Table Runner

By Sparkles Home

Shop Now
Now, a table setting is never complete without some candles! Candles are a great way to create ambiance and ad dimension to your setting!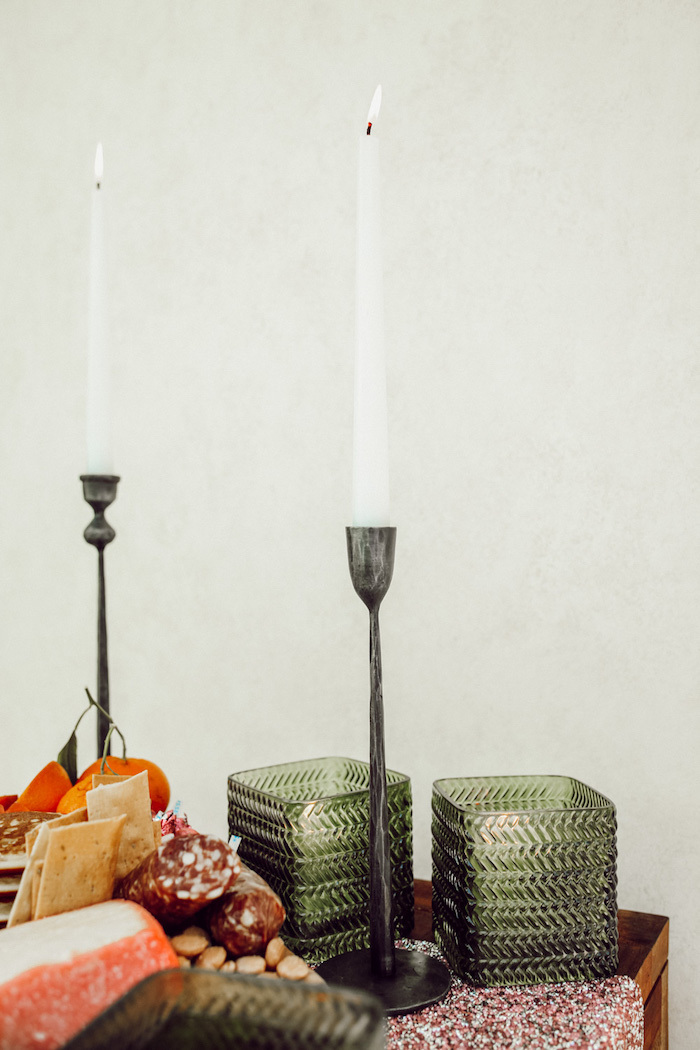 Taper Candles, Box of 6

By Design Ideas

Shop Now
For dimension I started with these Jasper Taper Candle Holders in a few different sizes — they are such a classic piece that you can use for any table setting throughout the year or for your console table décor.
Jasper Taper Holder

By Design Ideas

Shop Now
To add another pop of color, but not to compete with the pink runner, I added these herringbone short candleholders filled with votives.
Herringbone Greenwich Candleholder

By Design Ideas

Shop Now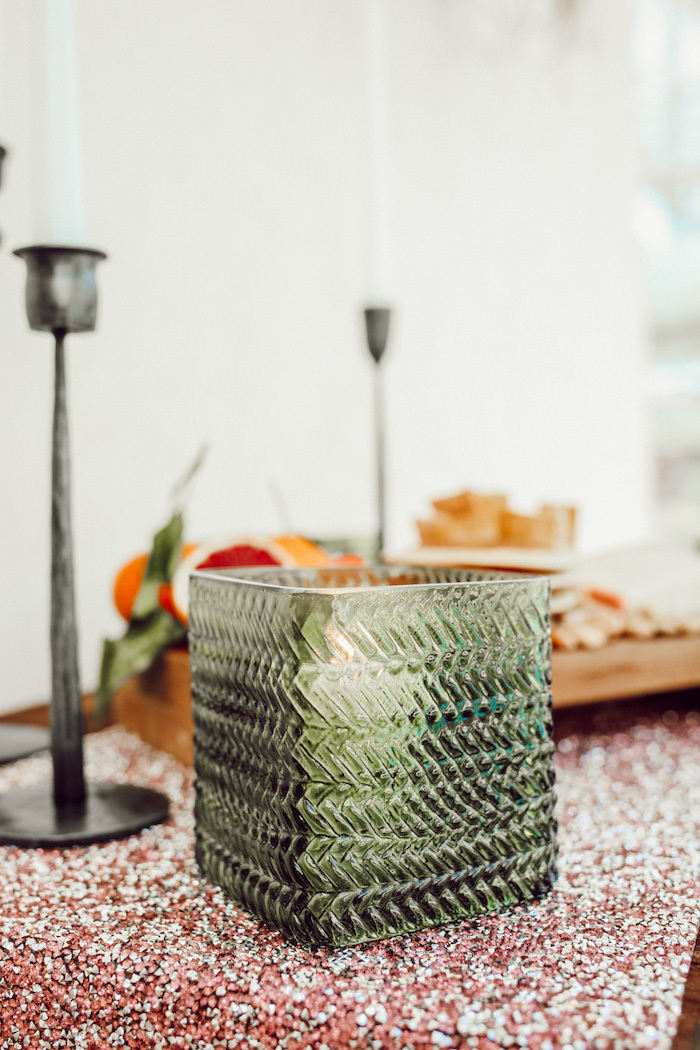 LightLight Votives, Set of 4

By Design Ideas

Shop Now
By bringing life to a different space in our home, with a little color, candy and dimension, we are all set to celebrate! The holiday has never felt more special than it does now!