A Nutritious Instant Pot Breakfast to Make Your Mornings a Little Easier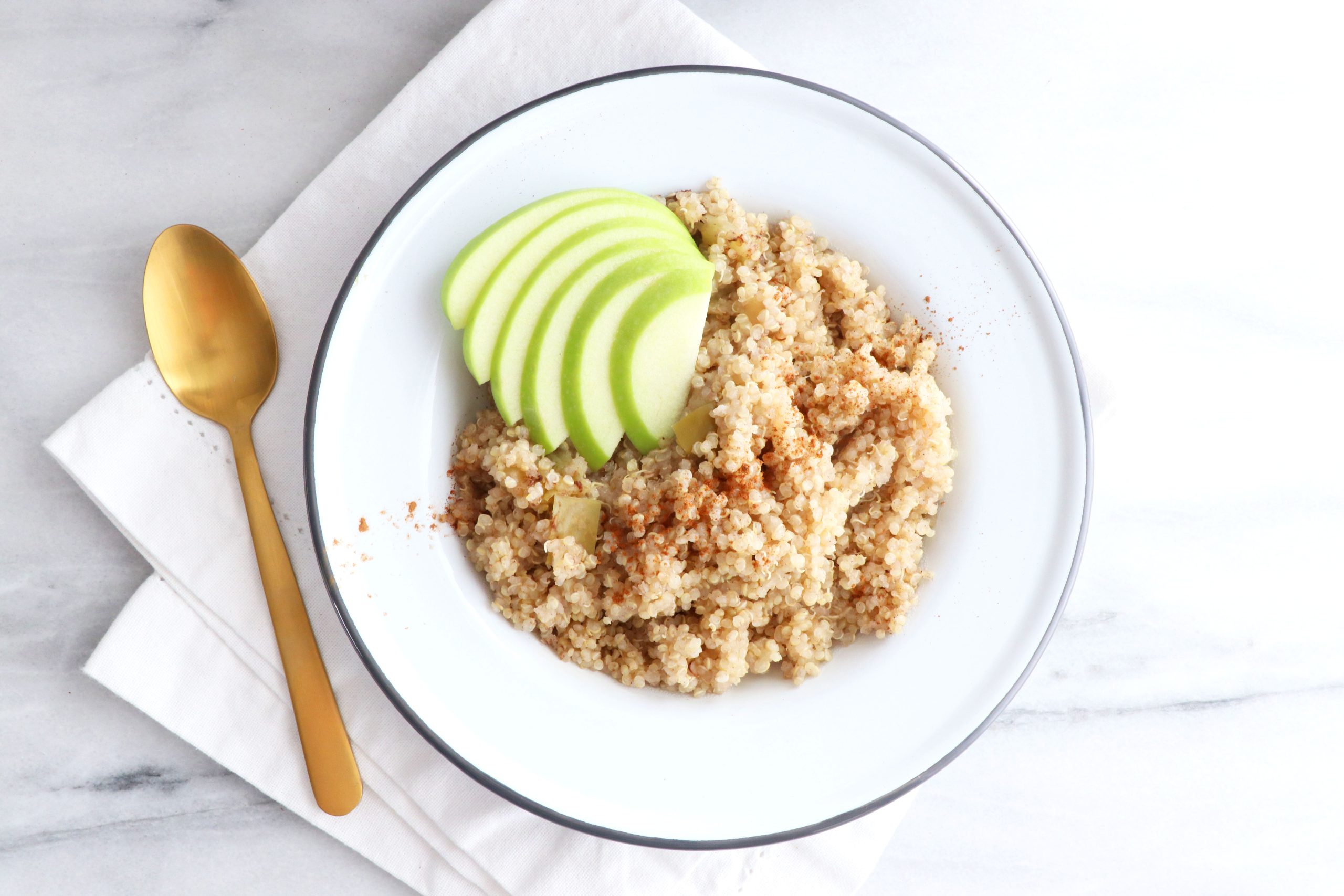 The Instant Pot has become the "hot product" of early 2018 and if you own one, you know why! The Instant Pot combines the ease of a slow cooker with the quick efficiency of a pressure cooker. Instant Pots use heat and steam to trap in the nutrition and cook a variety of foods, fast!
This Maple, Cinnamon, Apple Breakfast Quinoa is a fantastic make ahead option for nourishing breakfasts all week long! It is a quick enough meal that you can make it fresh each morning for the family or prep once and enjoy leftovers all week long. The Instant Pot takes a few minutes to heat up and 10 minutes to safely release the steam, but the cooking portion of this recipe is only one minute! If you made this recipe on the stove top it would need at least 15 minutes to cook and you would need to keep an eye on it, where with the Instant Pot you can basically set it and go take your shower, clean the kitchen or pack some lunches!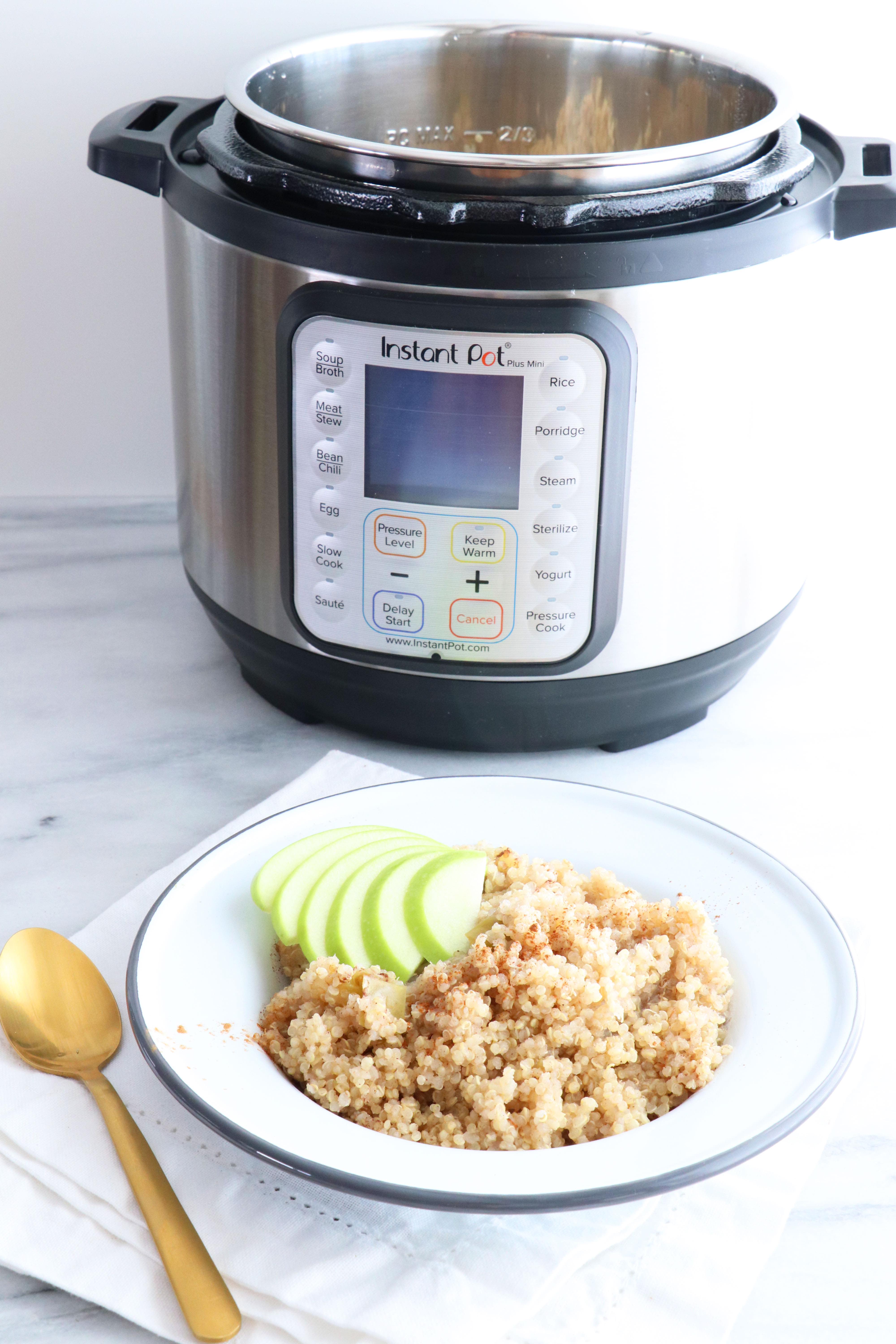 Health Benefits of Key Ingredients
Green Apple:
Green apples, like all apples contain vitamins A, C & K which help support healthy skin and immunity. Apples also have a high fiber content to support satiety and digestion. One thing I love about green apples over most red apples is their flavor, they have a tart sweet taste and are lower in sugar.
Quinoa:
Quinoa is pseudo-grain, meaning it is not a grain, it is a seed actually but can be cooked and eaten like a grain. This makes quinoa a great gluten-free option. In addition, there are 4.4 grams of protein in one cup of cooked quinoa. This may not seem like a lot, however quinoa contains essential amino acids (protein) that cannot be synthesized by the body such as lysine, methionine, and tryptophan.
Cinnamon:
Cinnamon is one of my favorite spices and it is also great for your overall health. One key benefit of cinnamon is that it helps improve circulation by thinning the blood. Improved circulation increases oxygen to cells which may help to reduce pain, stiffness, arthritis and even support cardiovascular health.
Maple Syrup:
Maple syrup is considered a "healthier" natural sweetener. It is a healthier choice because in addition to the sugar content, 100% real maple syrup also contains many minerals and vitamins such as calcium, iron, magnesium, phosphorus, sodium, potassium, zinc, thiamin, riboflavin, niacin, and B6.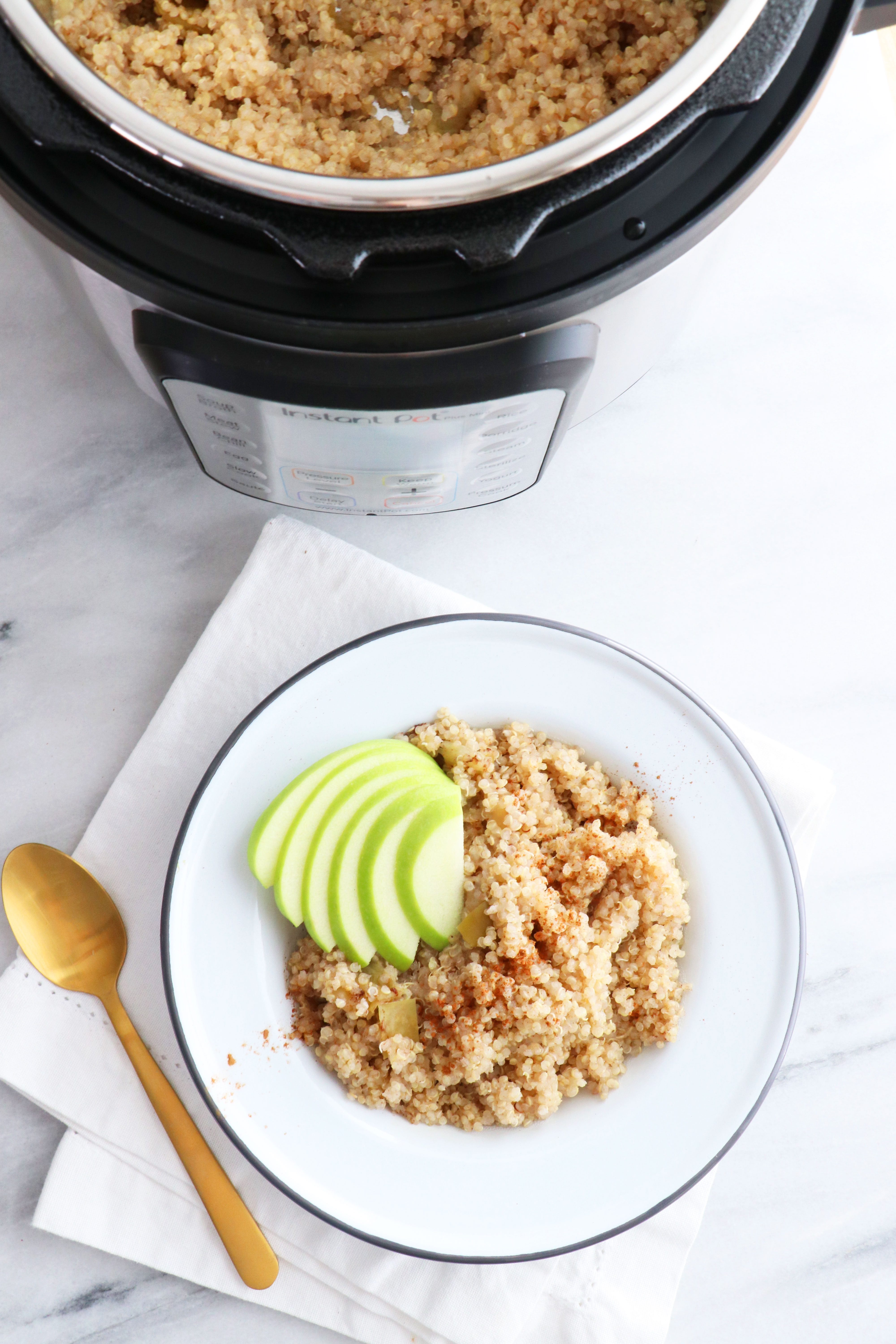 Maple Cinnamon Apple Breakfast Quinoa
This Maple, Cinnamon, Apple Breakfast Quinoa is a fantastic make ahead option for nourishing breakfasts all week long!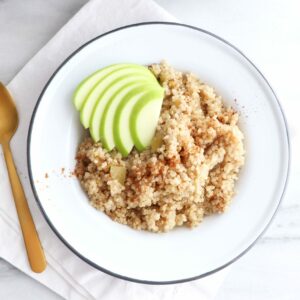 Ingredients
1

green apple

1

cups

white quinoa

1

cups

water

.33

cups

non-dairy milk

.5

tsp

cinnamon

2

tbsp

maple syrup

pinch of sea salt
Instructions
Wash, core and dice the green apple.

Rinse quinoa under water until it runs clear.

Add the apple, quinoa and all remaining ingredients into the Instant Pot.

Close and lock the lid. Use the manual/pressure cook function and set the cooking time for 1 minute.

When time is up, let the Instant Pot sit for 10 minutes, then carefully release the steam.

Scoop into bowls and serve warm or chilled, with optional toppings such as fresh apple your or choice of nuts.
Nutrition
Serving:
1
g
Calories:
146
kcal
Carbohydrates:
30.7
g
Protein:
3.1
g
Fat:
2
g
Saturated Fat:
0.6
g
Cholesterol:
2
mg
Sodium:
96
mg
Fiber:
3
g
Sugar:
17.9
g