How to Make Holiday Prep & Cleanup More Efficient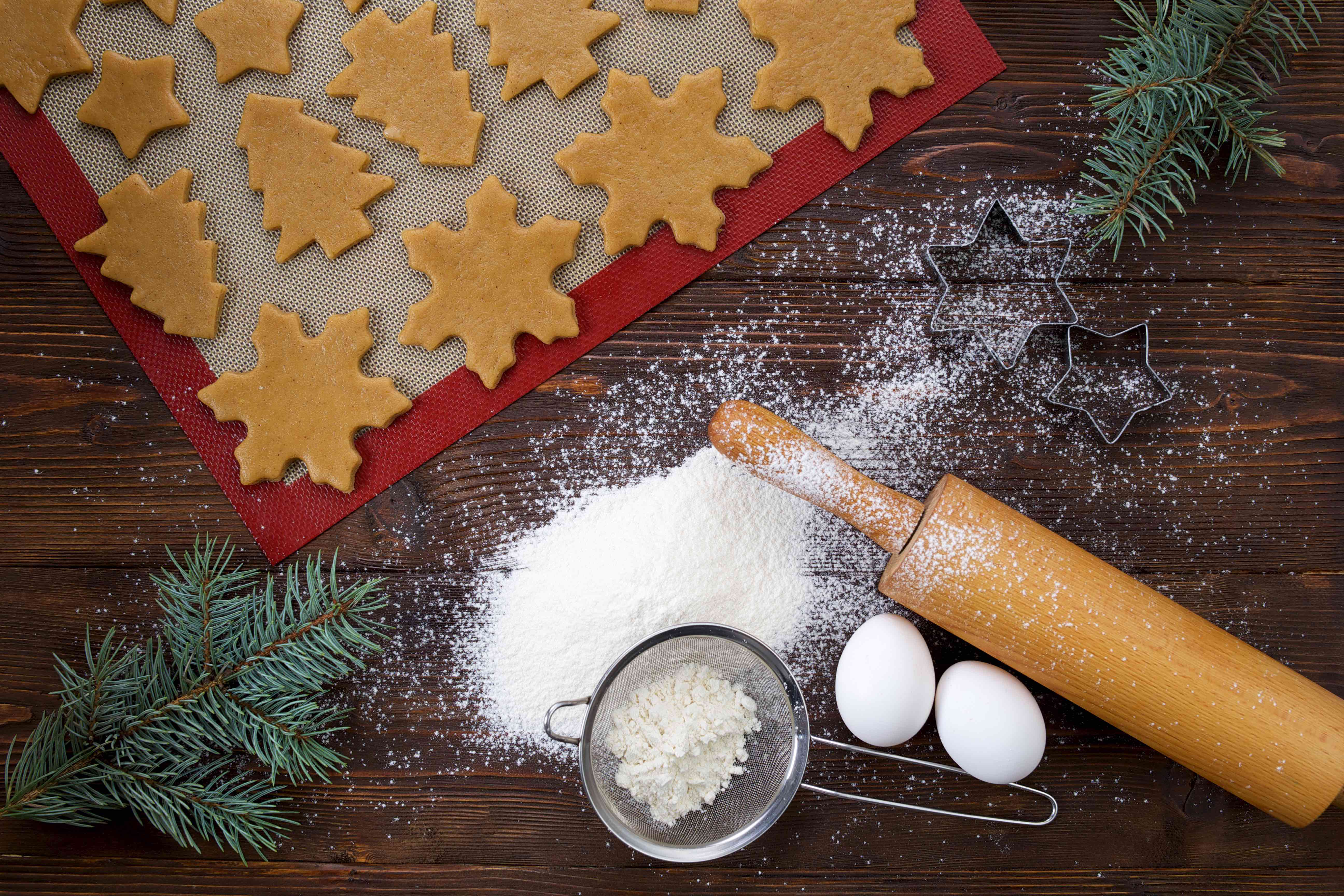 Thanksgiving is one of the most wonderful holidays; it's warm, cozy, and gratitude-focused. Oh, and there's turkey. And stuffing. And pie. What's not to love? Preparing for and cleaning up after hosting large holiday meals and guests can feel like a lot to handle, however, with some good planning and helpful tools, hosting an event can feel significantly less daunting and frankly, much more enjoyable.
I've been fielding your questions all month about holiday prep and clean up and wanted to share some of my solutions with you all to help make this year's Thanksgiving about giving thanks, not cleaning up.
Lucinda asks:
I love to bake for Thanksgiving, I make pies and cookies but honestly, it's a mess and a lot to work on when I've got guests coming and other things to take care of. Do you have any suggestions for making baking easier to clean up?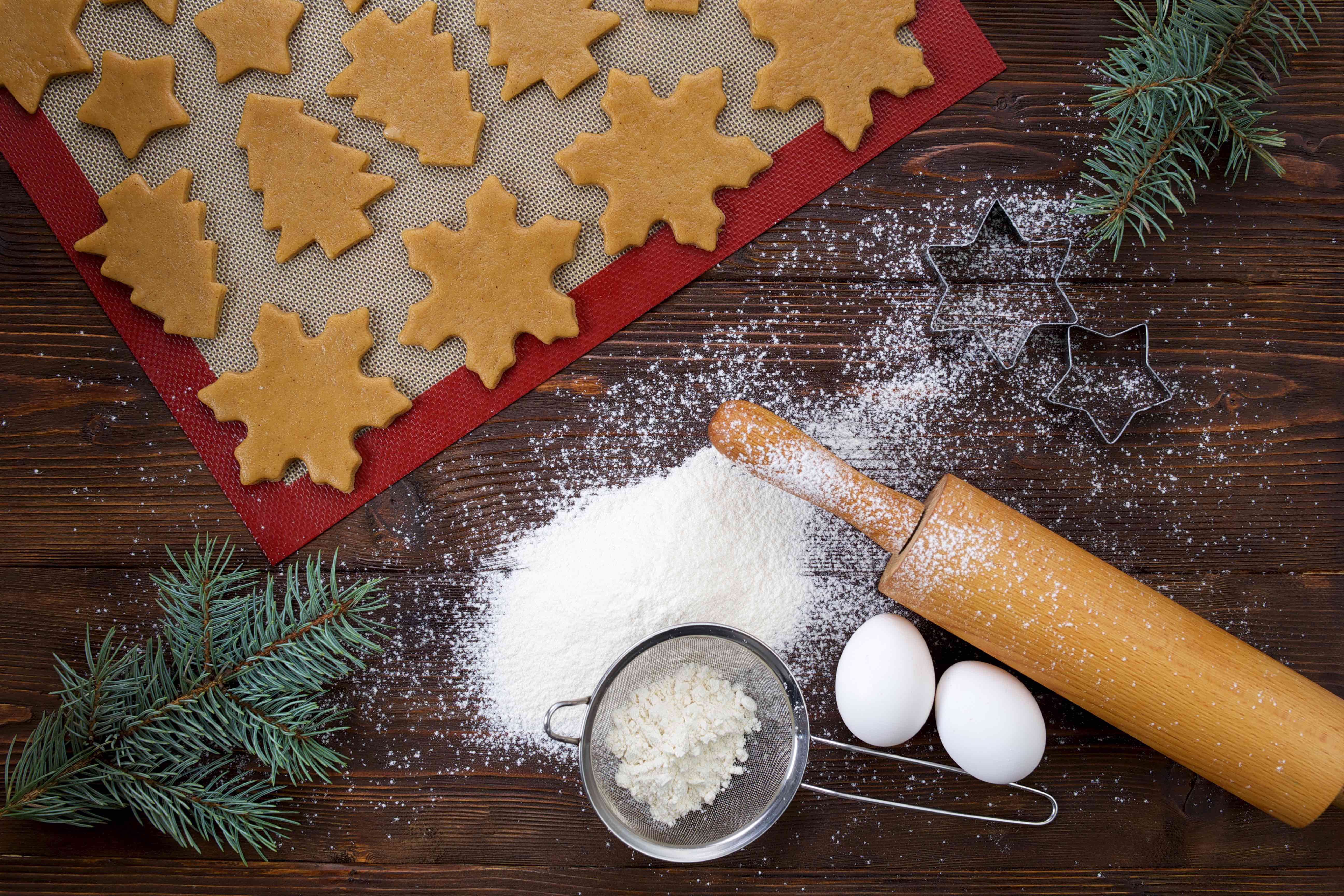 Baking equals a lot of sticky, doughy messes, that's for sure. And while the creations are delightful, there's no hiding from clean up duty. While I'm no baker, I do love to cook and I am friends with many, many bakers. In our conversations, we unanimously rave about the wonders of silicone bakeware. They love how utterly functional it is; easy to bake with, light, flexible and of course I chime in with how much I appreciate how easy it is to clean and store, not to mention how safe it is to use (it's great for cooking too, which I love to do). Clean up is a breeze — just pop silicone bake ware in the dishwasher or hand wash with soap and water for a quick and effective clean up. The silicone can't hold on to goopy hardened sugar or baked on dough; anything will slip right off it. It's kind of miraculous and a total joy to use in the kitchen.
When I cook, I will almost always line my baking sheets with a silicone pastry mat instead of foil or parchment (perfect for roasted veggies and cookies). When it comes to baking pies, cupcakes, breads, look for silicone molds which are cute and colorful, reusable, heat resistant (around 500 degrees fahrenheit) and easy to store. Post-baking clean up has never been easier!
Andrea asks:
I am hosting a small group this year for my first Thanksgiving, but I only have a limited amount of wine glasses. I know people can sometimes go through several glasses a night — do you have any tips on how to use less glasses so that I don't run out or have to be cleaning glasses mid-party for my guests?
Yes! I have a very simple solution — tell your guests at the beginning of the evening to select a wine glass identifier, that way the glass never gets misplaced or mixed up. I like the idea of using one of these reusable silicone wine glass identifier tags – you can easily write on (and clean off!). I don't think wine charms are everyone's cup of tea, so this is a great way to keep glasses identified without making anyone feel uncomfortable. Establish at the beginning of the evening that if your guest chooses to switch from red to white, to kindly help you do less dishes and give their glass a quick rinse and buff themselves, making the glass ready for a new drink instead of using a fresh wine glass. Guests will be only too happy to oblige, especially since you made the dinner!
Next month, we'll be talking about unique gift ideas for (almost) every person on your list! And no, I won't be suggesting a broom for your significant other. I've got my finger on the pulse of the most exciting items available this holiday season that will be as functional as they are beautiful and I promise they'll be well-received. Until then, I wish you a wonderful Thanksgiving holiday!
Fiona asks:
I always see chefs on TV carve their turkeys on beautiful wood cutting boards, but I'm worried about carving mine on wood; won't that lead to cross-contamination? Can you explain how to safely carve and rest a turkey on a cutting board, and if it is OK to use wood for poultry or, if I need to use a plastic board.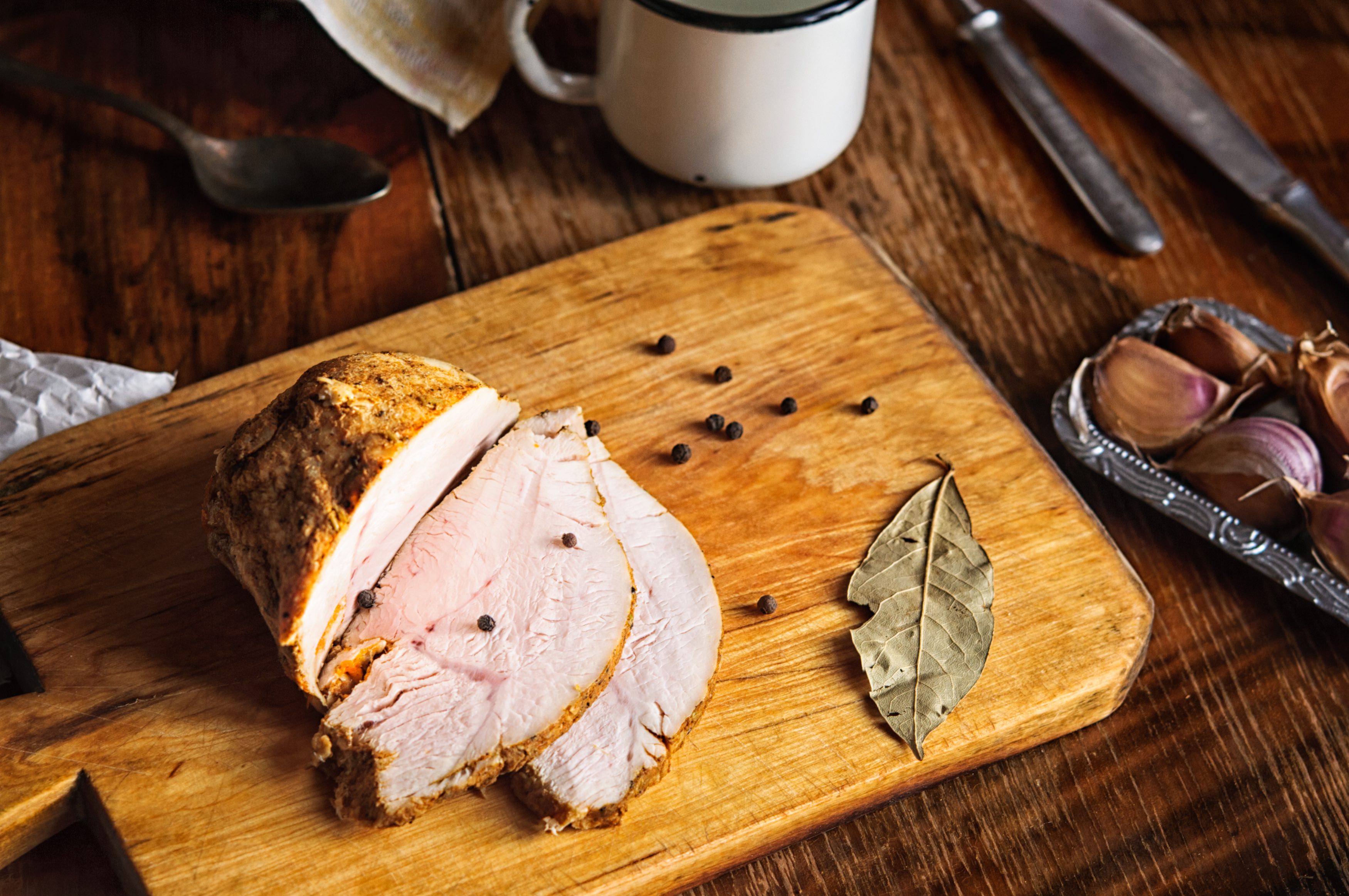 Chefs can do a lot on TV and it looks fabulous, doesn't it? Here's the deal. While you can use a wooden cutting board for meat (wood is naturally antimicrobial), there are some concerns about cross-contamination. First, if the wood hasn't been properly protected and conditioned (usually with a special oil and conditioner) it won't be waterproof, and bacteria can penetrate the porous wood. If the wood is dry and parched, it is prone to cracking and drying out, therefore making it more susceptible to absorbing bacteria.
If you choose to use a wood carving board, like the Boos Block (they are simply gorgeous!) please ensure that it has been protected properly to provide an effective moisture barrier. This requires applying mineral oil (or a specialty oil designed for your board) to a clean, dry surface in a buffing motion and leaving for a few hours, and then applying a conditioner (usually a wax), buffing well and leaving overnight to dry. Once you've carved the meat, remove meat juices immediately and clean well using hot soapy water, rinsing well and patting dry. Never place wood in the dishwasher, and to avoid cross-contamination, use the carving board for meat only; find a separate one for veggies and fruit.