Spiced & Spiked Hot Chocolate Campfire Cocktails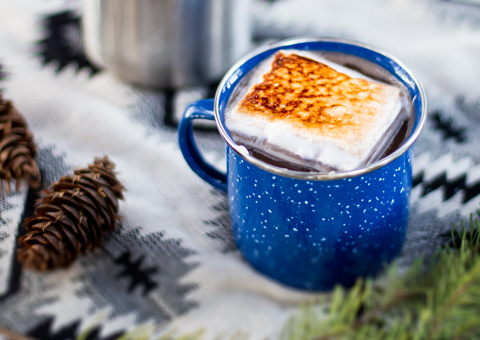 Some of my all time favorite memories have been made in the autumn months staying up with friends around a raging campfire. It's the ultimate proof that you don't need much to have fun; the best gatherings only call for good friends, good food, and some very good alcoholic campfire drinks 😉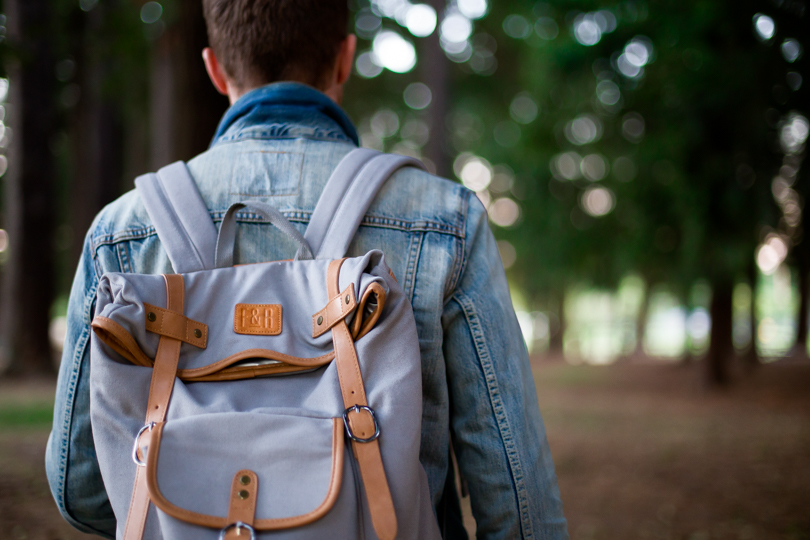 This spiked hot chocolate recipe is my go-to campfire cocktail because it could not be easier (guys, I kid you not, all we're doing here is pouring two things into a cup), and it makes use of things that I always have at a campfire anyway: roasted marshmallows and hot chocolate.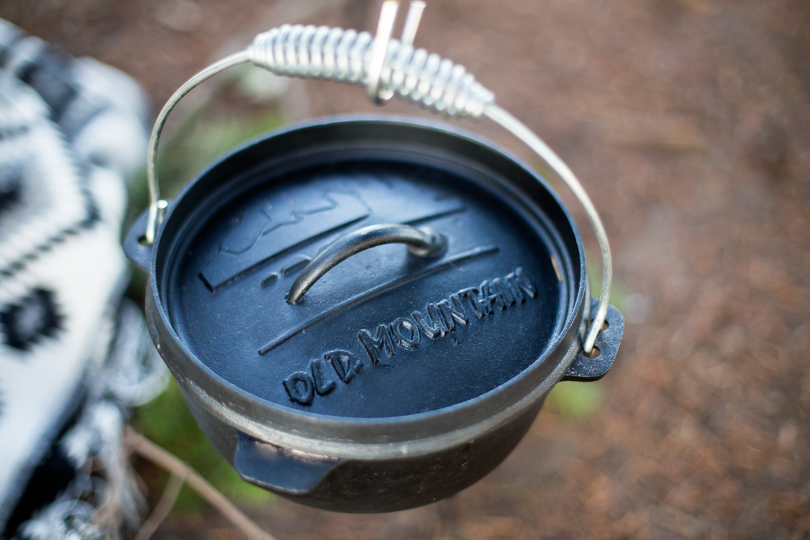 Yes, we're talking spiked hot chocolate here, which is probably as old as time itself. But before you think this is a "been there, done that" campfire drink, let me introduce you to a relatively new spirit that will change your campfire life forever: Ancho Reyes chile liqueur.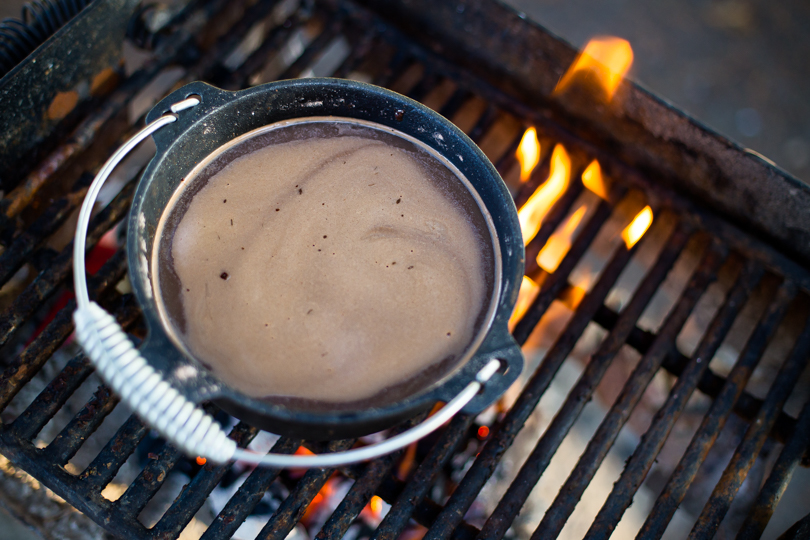 If you've had Mexican hot chocolate before, you know that a little chile heat and a little cinnamon spice can transform your average cocoa into something truly magical. Ancho Reyes can do that to pretty much any cocktail, which makes it an obvious choice for hot chocolate. It's lightly sweet, lightly spicy, lightly smoky, and very well balanced, so you can add it to your mug without fearing a wallop of booze on the palate.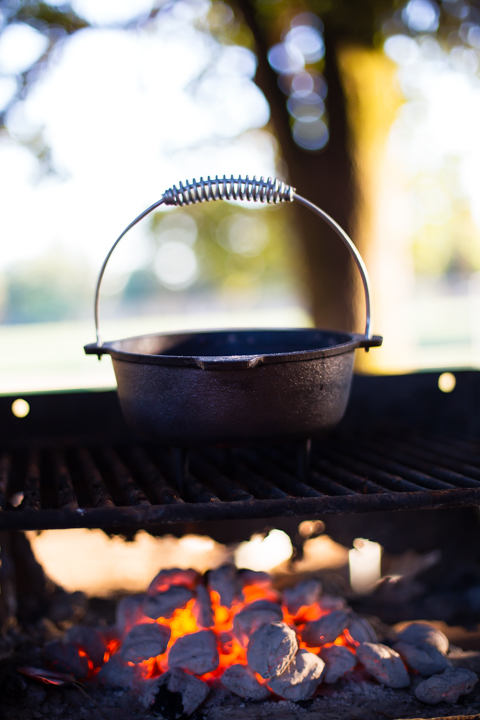 Ever notice that a warm drink often tastes, ahem, stronger than a chilled one? In addition to the fact that we perceive flavors differently at different temperatures, alcohol evaporates more quickly than water, which means when you stick your face in a cup of hot booze, the alcohol vapors you inhale are throwing off your palate.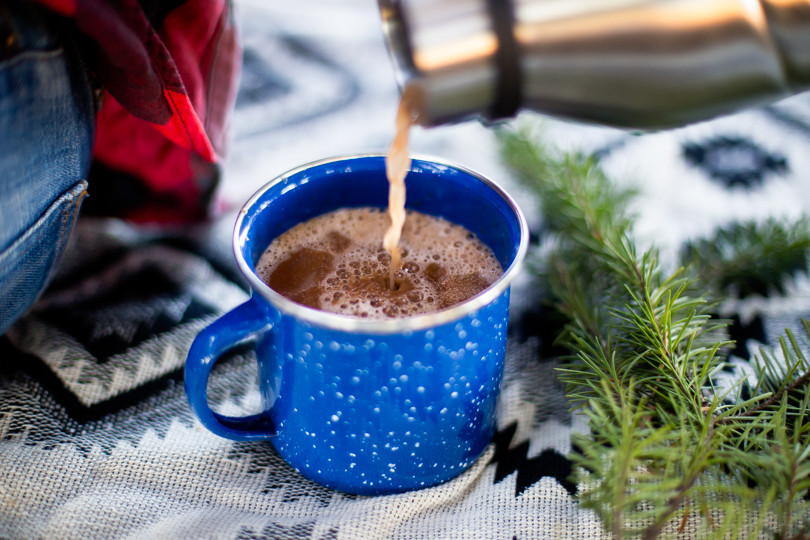 So I'm including in this recipe the strong recommendation that you use a wide mouth mug — never drink something boozy out of a standard coffee mug unless you want to start each sip with a nose full of pure alcohol. These mugs from Foster & Rye do the trick, as does a protective layer of roasted marshmallow.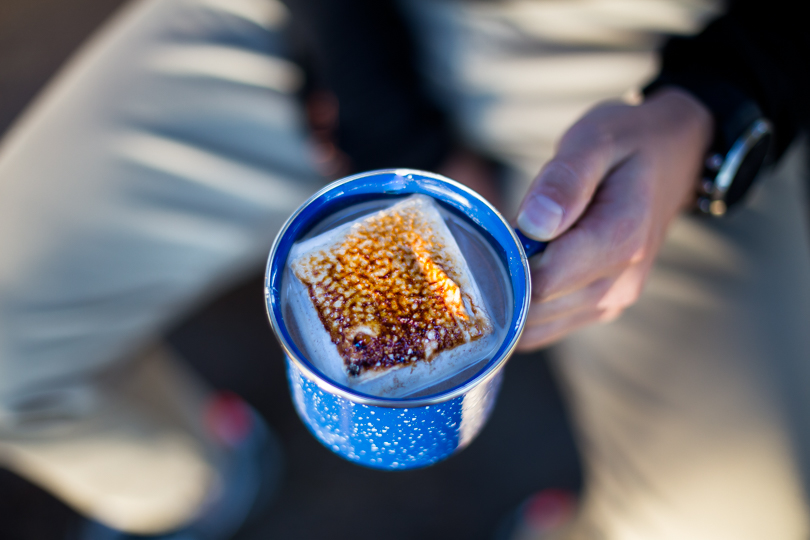 I'm also going to strongly recommend tossing your marshmallows in some cinnamon before roasting them. If you've never tried this before, you're welcome. They are AMAZING on s'mores, can be packed ahead of time, and are the absolute perfect complement to the Ancho Reyes chile liqueur used here.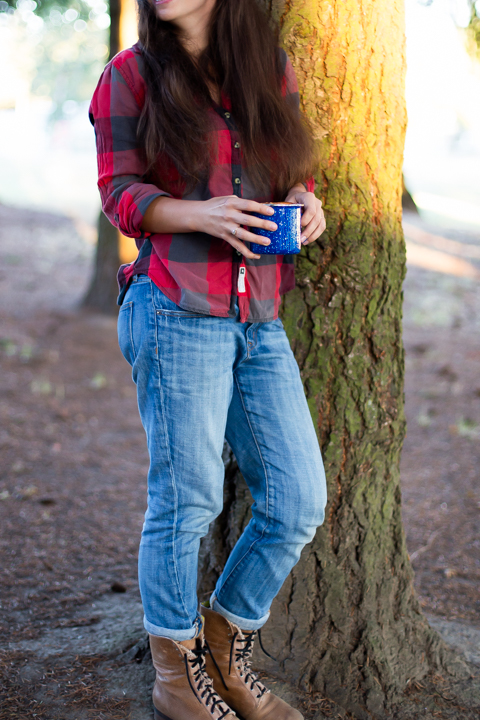 If you pack more than one bottle of booze for you campfire cocktail sessions, first of all, I applaud you. But secondly, Ancho Reyes plays very nicely with a whole slew of liquors. My personal favorites are tequila, rye ,bourbon and mezcal for an extra layer of smoke. Just add one ounce of Ancho Reyes chile liqueur instead of two, then sub the other ounce with you alternate. I've tried every single one of the above, and they are all excellent in different ways.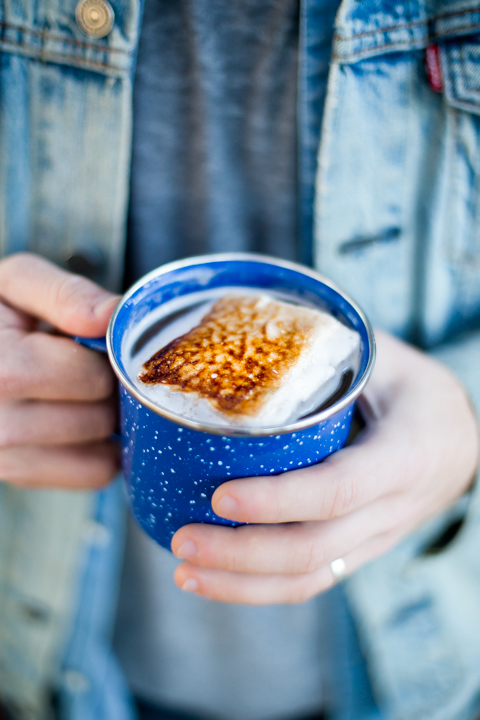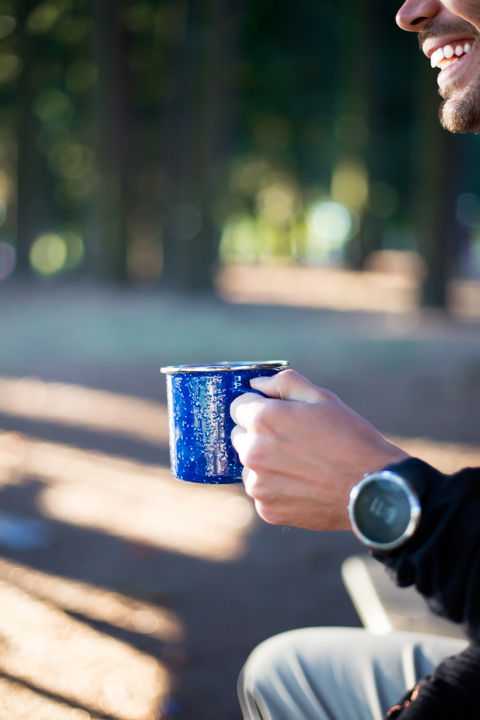 Looking for a little variety for you next campfire? Here are a few more delicious campfire drink recipes for you: Bourbon Root Beer Ice Cream Floats & French Lemonade Wine Spritzers.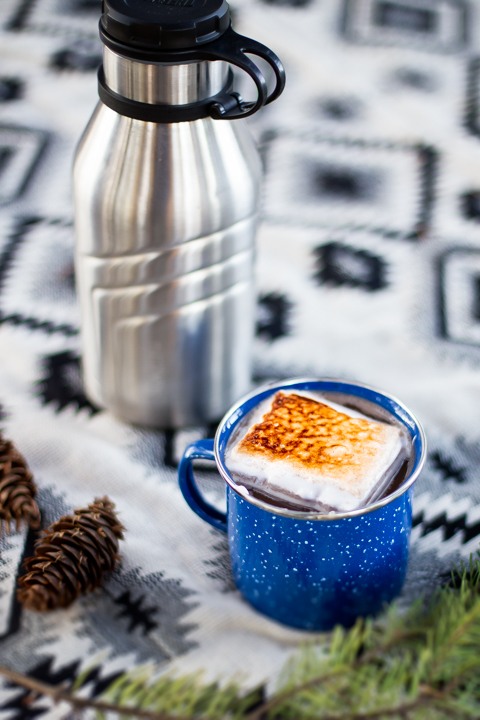 Spiced and Spiked Hot Chocolate Campfire Cocktail Recipe
Looking for the best campfire cocktails? This spiced and spiked Mexican hot chocolate recipe is perfect for you!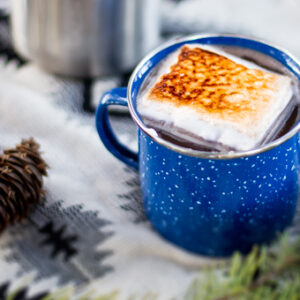 Ingredients
2

oz

Ancho Reyes chile liqueur, or 1 oz Ancho Reyes plus 1 oz bourbon, rye, tequila, or mezcal

6

oz

Hot chocolate
Instructions
Warm hot chocolate on the fire until just simmering. Remove from heat to use right away, or store in a vacuum-insulated bottle.

Add spirits to mug and pour hot chocolate over top.

Garnish with roasted marshmallows. Mine are homemade and dusted with cinnamon, but you can also add a dusting of cinnamon to the store bought kind. Dust BEFORE roasting to get maximum toasty cinnamon aroma.