Blood Orange Pitcher Margaritas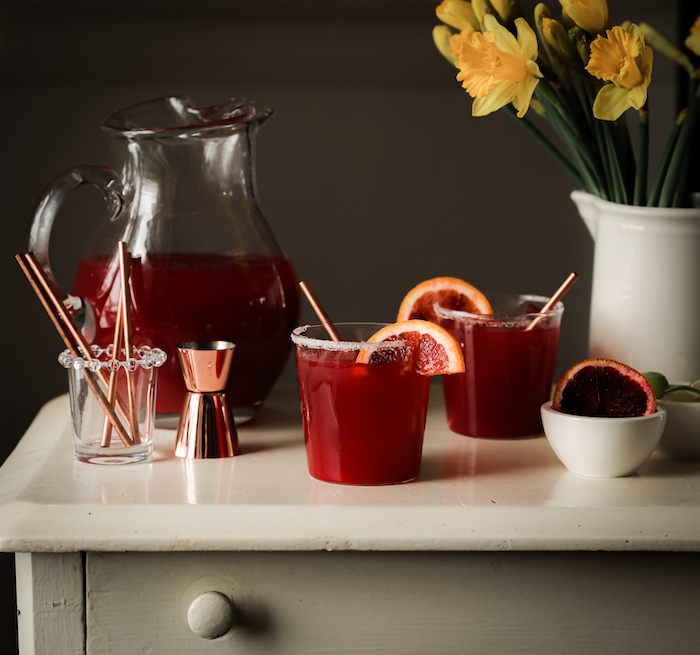 Citrus season is here! I tend to be a seasonal produce follower, just by nature of what's offered in abundance at the supermarket or farmer's coop. I'm not 100% perfect, but I stay particularly true to seasonal offerings when it comes to oranges.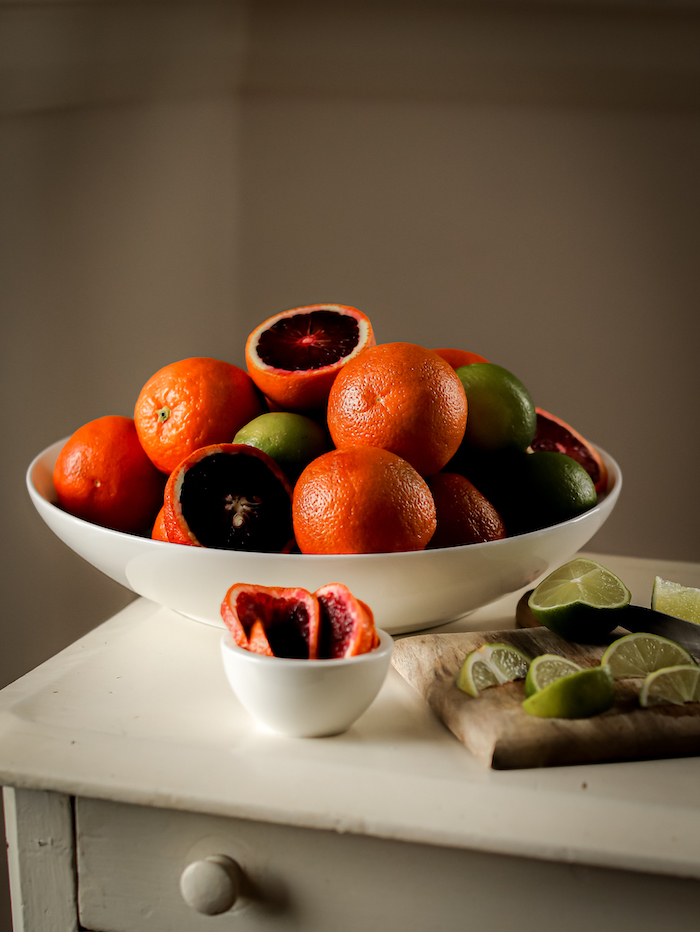 Delray Pasta Serving Bowl

By Mikasa

Shop Now
There's nothing like a juicy orange that's easy to peel and has just the right flavor balance of sweet and tart. Citrus always comes into season right around the time I become antsy for spring, and there's nothing that speaks to my warm weather soul more than a margarita.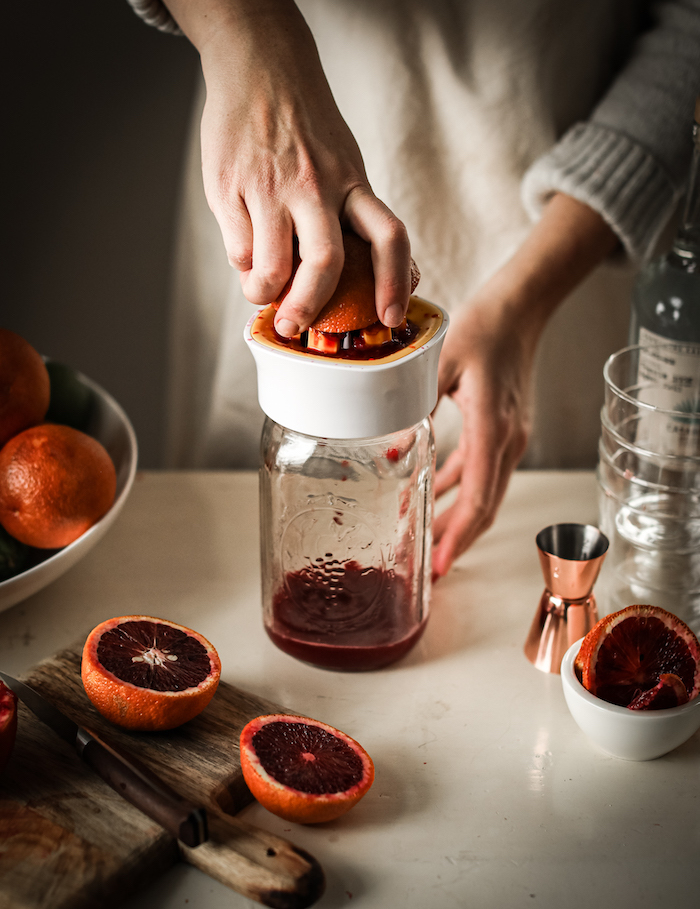 LemonAid Preserve Prep Lid Spiralizer & Reamer

By Chef'n

Shop Now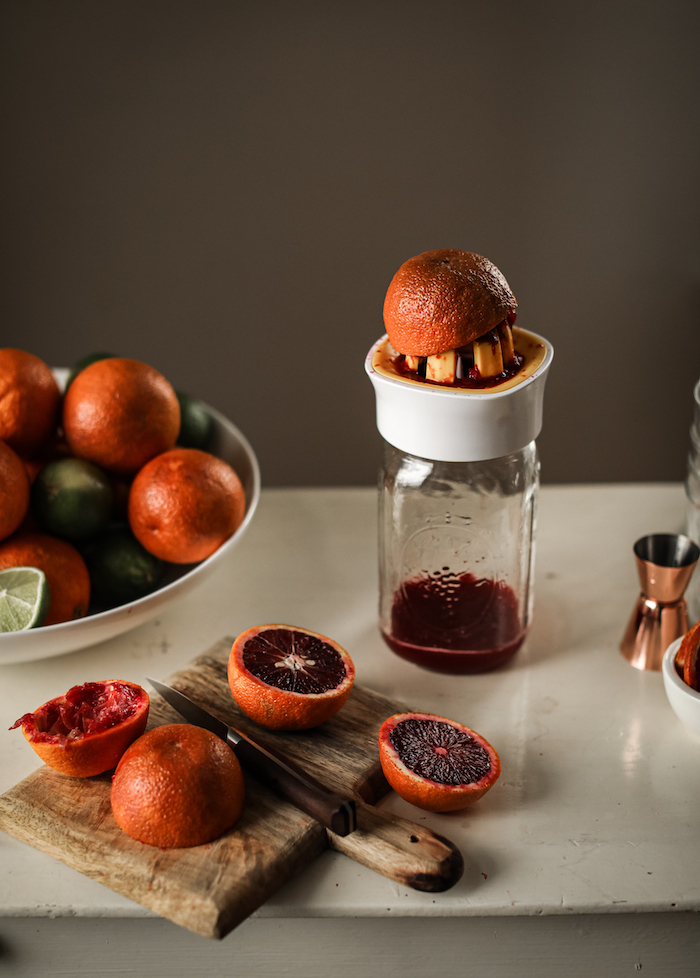 Forged 1890 Paring Knife

By Opinel

Shop Now
Cue the blood orange margarita. It has a gorgeous color, packs a ton of flavor, and pairs really nicely with tequila and lime.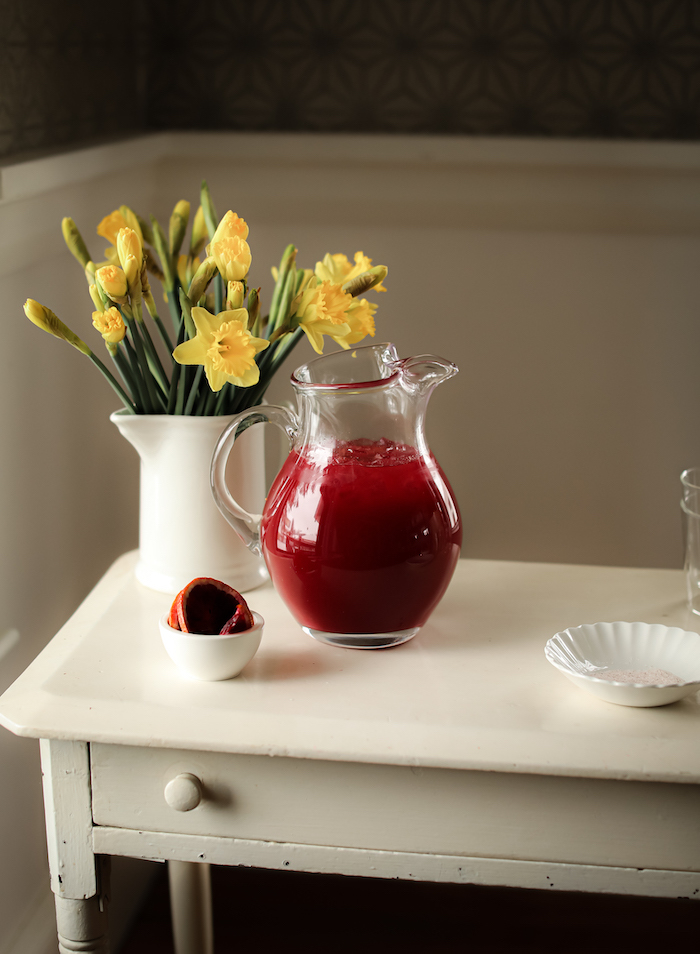 I created this recipe to follow pitcher proportions rather than shaker (single drink) yield because I love having a fun drink for friends, but don't love playing bartender all night long. I will say a freshly shaken blood orange margarita is amazing, though. Feel free to make the juice ahead, and shake them individually with liquor as you go.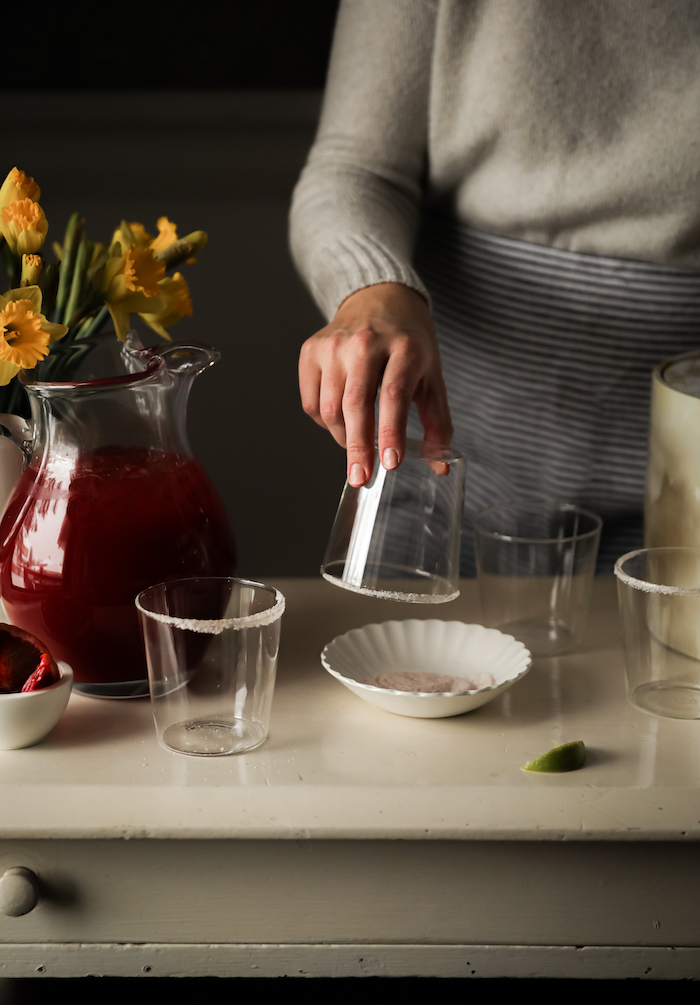 Dexas sent me some amazing ice trays, and I must say, I'm in love! I have three sizes: the small cubes, large cubes, and large spheres. I made all of them for this recipe just to play around, and I found that they were very easy to make. Plus, it's a fun way to serve liquor because large ice shapes melt much slower than traditional ice cubes, keeping your drink nice and cold without watering it down.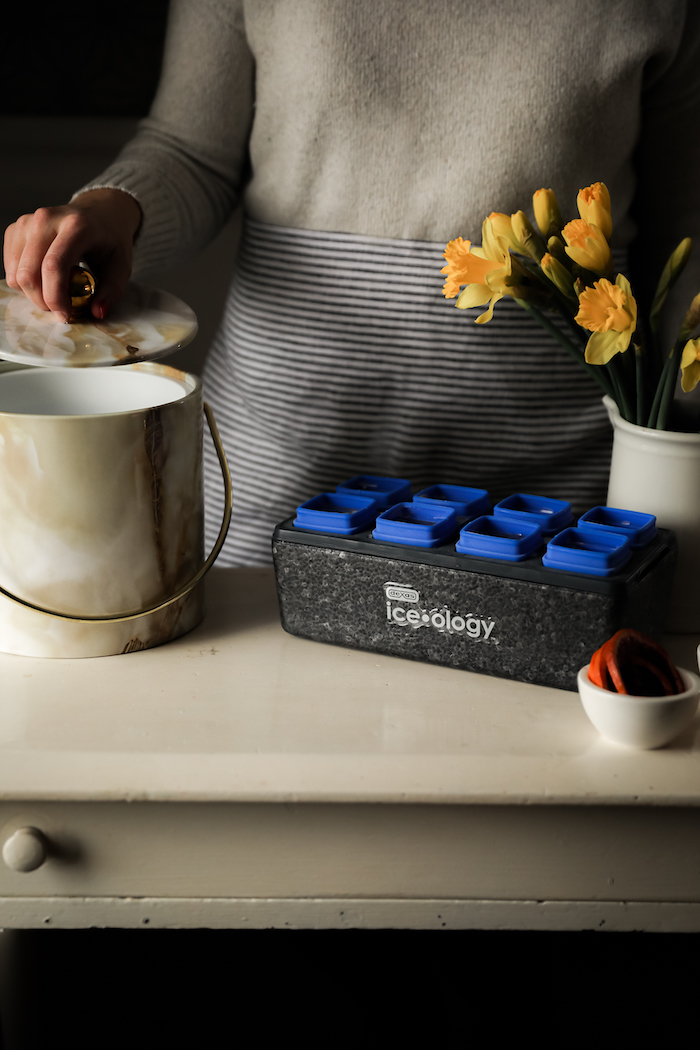 Now, I've used all sorts of different molds before, and I really must say these are superior to anything I've tried so far. They suggest a slightly warmer freeze so that the ice has a chance to freeze slowly to give it a nice clear finish. I set my freezer as high as it would let me (8 degrees Fahrenheit) and I'm pretty happy with how they look.
ice•ology Clear Ice Cube Trays

By Dexas

Shop Now
The forms themselves are pretty foolproof and sturdy enough to protect the ice from getting knocked around in the freezer. The instructions were nice and clear and if followed closely, you'll be up and running with awesome ice in no time.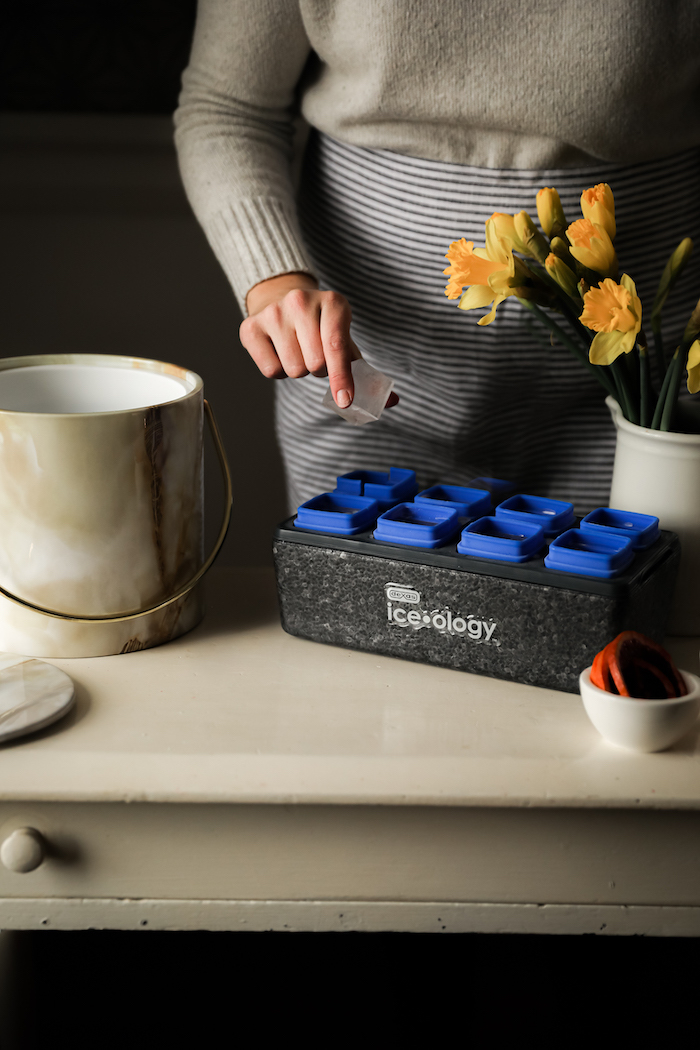 Golden Marble 3 Qt. Ice Bucket

By Mr. Ice Bucket

Shop Now
Recipe Notes
1. I call for blood orange liqueur. I find it pretty sweet, so I don't call for much simple syrup. The liqueur mixed with the fresh stuff should do the trick, but feel free to add more simple syrup if you prefer.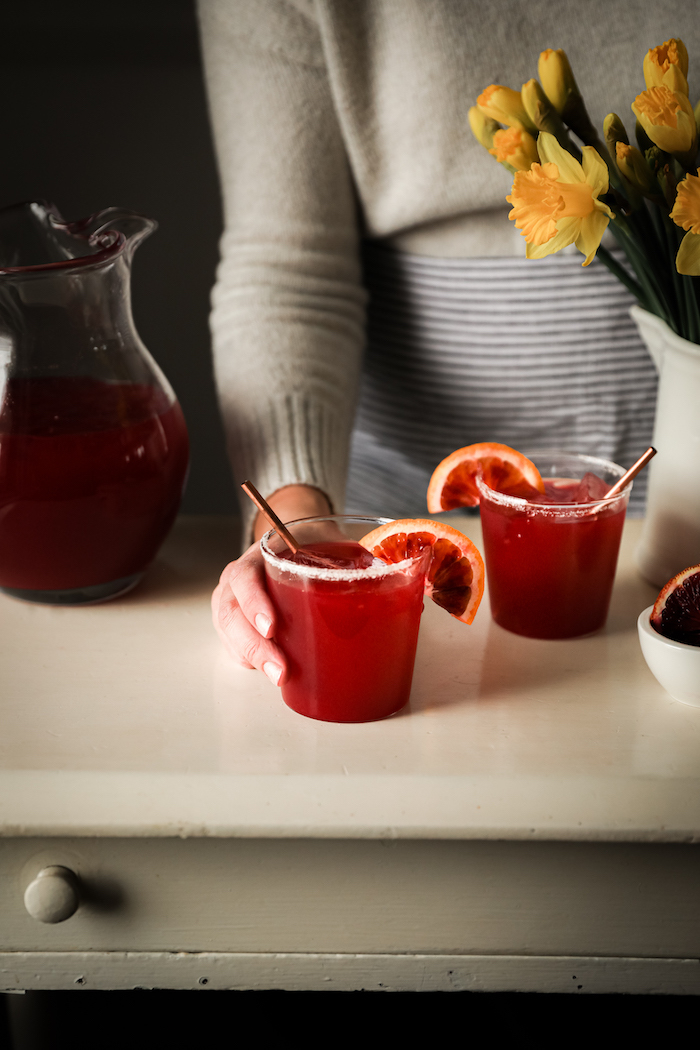 Lexington Old Fashioned Tumbler

By Design Ideas

Shop Now
2. If you're having a hard time getting your hands on blood oranges, any pre-squeezed version works just fine!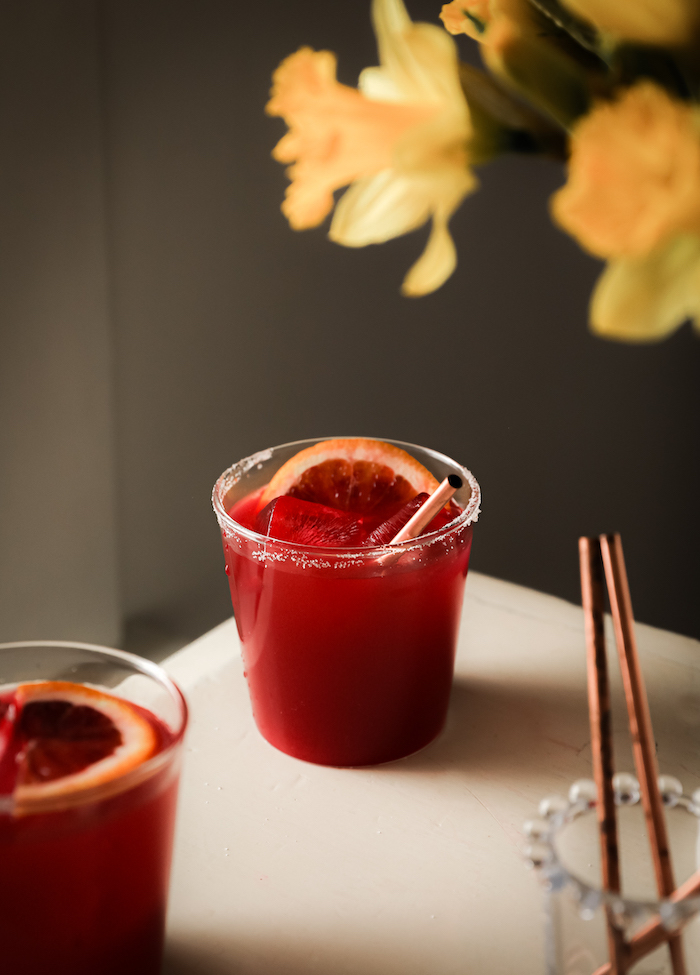 3. Taste and add. When I recipe tested, the first batch I made with twice as much liquor as I call for here. The drink was good that way, but a little too strong. If you do prefer a slightly stronger drink, feel free to add more liquor! As I say with any recipe, taste it as you go and add anything you think it could use! Want more lime? Great! More juice? Fine!! The great thing about pitchers is they can handle a lot of tweaking because you just add to the overall volume once you get it just right.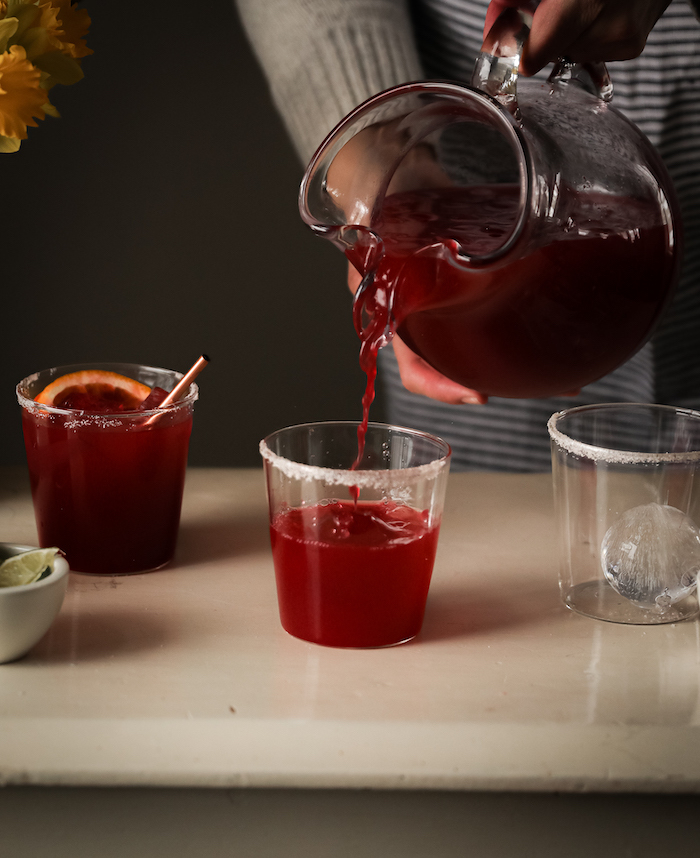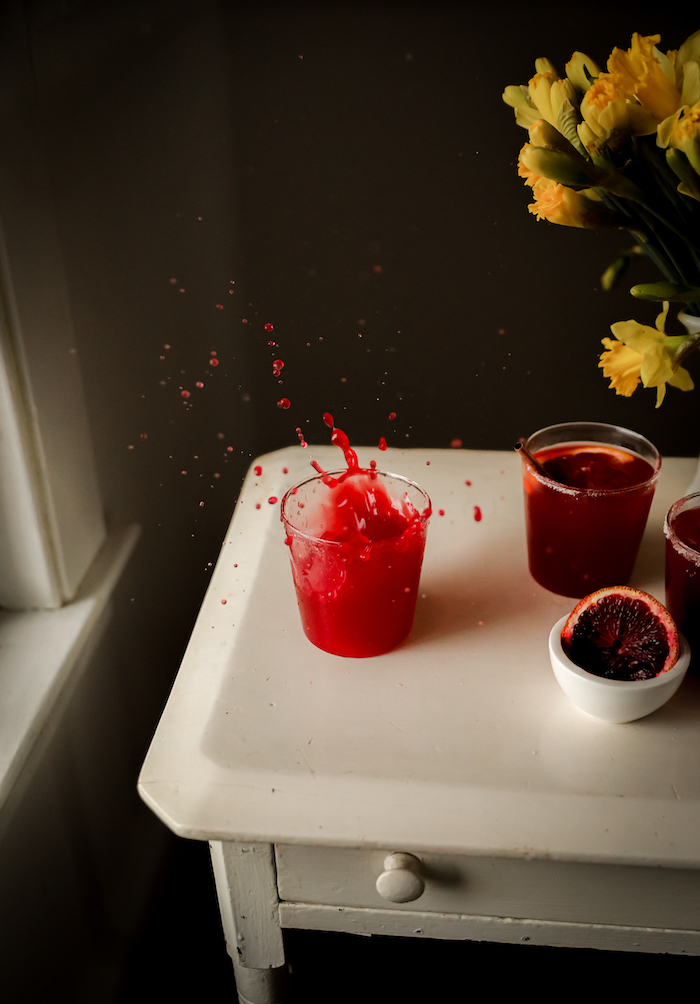 Blood Orange Pitcher Margaritas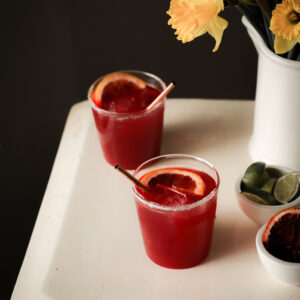 INGREDIENTS
20 oz. (2.5 cups) blood orange juice, strained (pulp-free)
8 oz. (1 cup) fresh lime juice, approx. 7 limes
2 oz. (¼ cup) simple syrup
12 oz. (1.5 cups) tequila blanco
6 oz. (¾ cup) blood orange liqueur
Salt for garnish
Lime slices for garnish
Blood orange wedges for garnish
INSTRUCTIONS
Fill a large pitcher halfway with ice. Mix all of the ingredients above into the pitcher, stir to combine.
Using a slice of lime or orange, drag the citrus around the rim of the cup, then dip the rim of the cup into a shallow bowl of salt. Tap to shake off any extra salt then fill with fresh ice such as an ice ball or cube.
Strain each serving of the pitcher margarita onto the fresh ice and pre-salted cup, garnish with a citrus wedge/slice and enjoy!