Homemade Shamrock Shake Recipe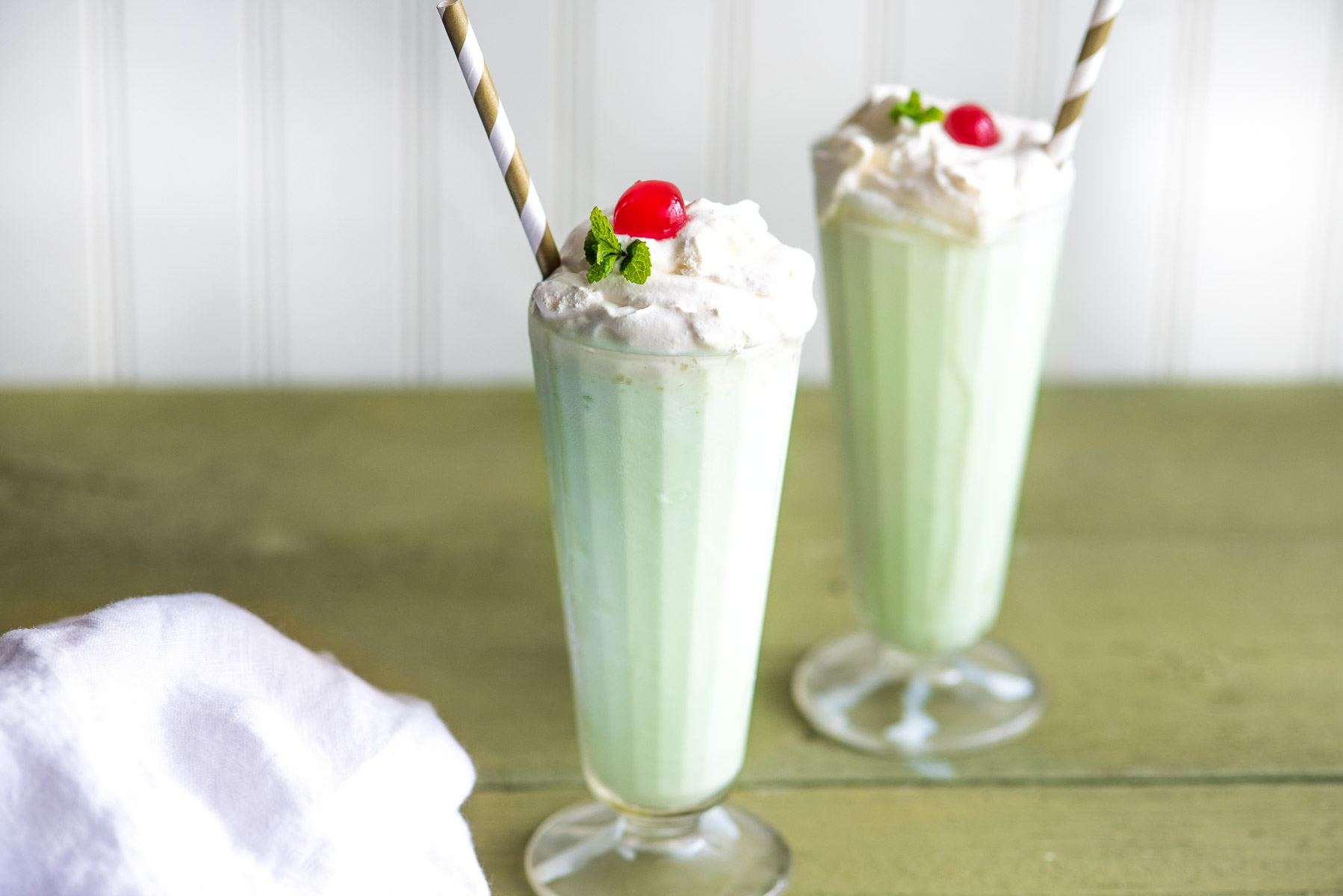 This homemade shamrock shake recipe is the perfect way to satisfy your craving at home without those nasty food dyes!
St. Patrick's day means shamrock shakes for many of my friends and their kids. So when one of them reached out and asked me to please see if we could make one so she didn't have to feed them all the food dye I jumped at the chance!
This delicious shake is made with just a few ingredients in our handy Vitamix blender and can be customized to whatever your dietary needs are. Non-dairy ice cream, organic ice cream or even frozen yogurt can be used to make this classic drink a winner in your house!
We top it with homemade whipped cream with a bit of vanilla extract made in this amazing mason jar shaker jar ! It was so much fun for the kids to make the whipped cream in this jar, the little balls shake around in it and make delicious whipped cream so quickly!
I found these organic maraschino cherries that were naturally colored with vegetable juice at our market which I was stoked about! If you can't find these you could totally use a fresh cherry if you can find them or a big strawberry would be awesome as well.
I hope this helps you satisfy your craving this year!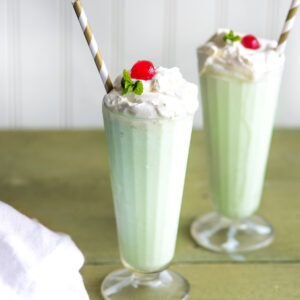 INGREDIENTS
½ quart of vanilla ice cream
¼ cup whole milk
8-10 mint leaves (plus more to garnish if desired)
1 cup heavy cream
2 tablespoons powdered sugar
1 teaspoon vanilla
2 organic naturally colored maraschino cherries (or fresh fruit if preferred)
INSTRUCTIONS
Blend the milk and mint leaves together in a high powered blender until very finely blended. If you do not have a high-speed blender you can chop them very very finely and then add to blender.
Add vanilla ice cream and blend on high until combined.
Place blender in the freezer if desired.
Combine heavy cream, powdered sugar, and vanilla. Whip into whipped cream in shaker jar, with bowl and whisk or with hand held mixer.
Top the milkshake with a generous serving of whipped cream, a cherry, and a fun paper straw!
Enjoy!