Vegan Chocolate Crunch Soft Serve Ice Cream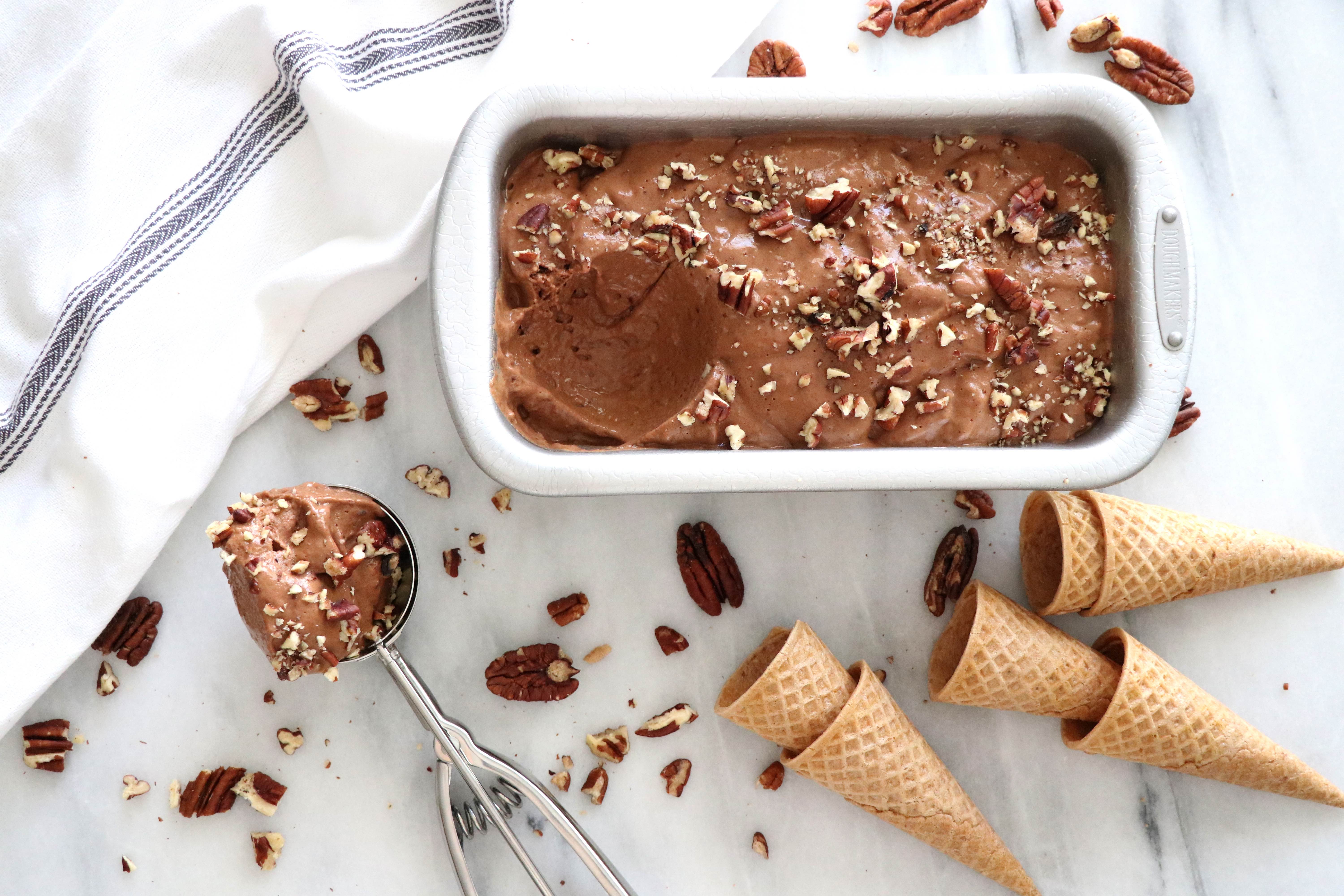 Are you trying to eat a healthier, yet missing your favorite sweet treats? Look no further! Making healthier desserts can be delicious and nutritious when made with real whole foods, such as our Vegan Chocolate Crunch Soft Serve! These type of desserts will nourish your body with vitamins, minerals and antioxidants. You'll satisfy your sweet tooth without the guilt! This recipe is gluten-free, vegan and delicious!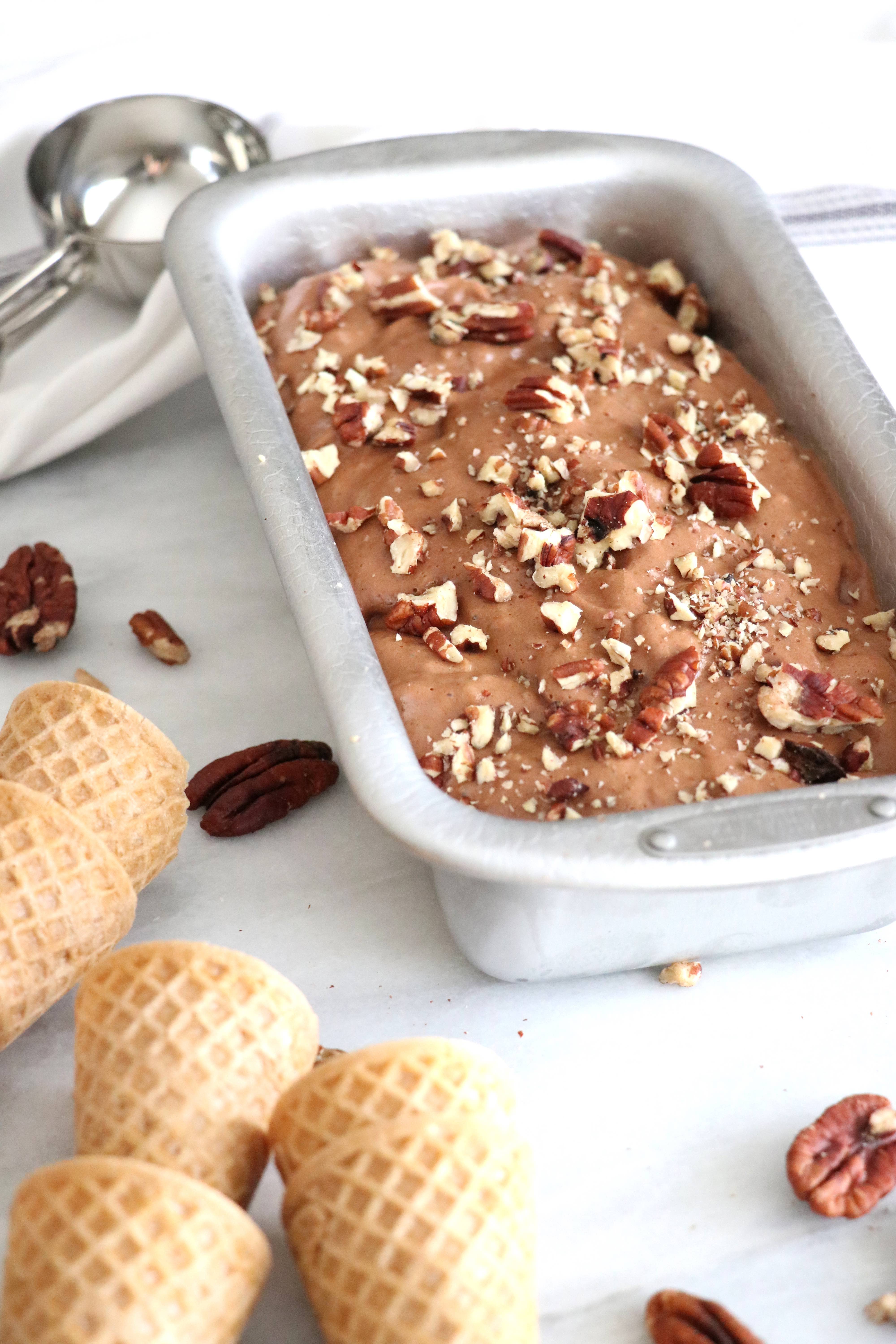 WHAT IS A VEGAN DIET
A vegan diet is a diet and a lifestyle where people do not consume, wear or use anything that comes from an animal. People decide to go on this diet for many reasons including ethical reasons, health and protecting the environment. When it comes to food specifically, vegans avoid all animal products, including honey.
BENEFITS OF A VEGAN DIET
A vegan diet has been associated with a variety of positive benefits including lower cholesterol levels, lower cancer and cardiovascular risk, and potential protection from other chronic diseases. This diet may also reduce inflammation and improve digestive health. A plant-based vegan diet is also beneficial for the environment.
CAUTIONS OR CONCERNS
A vegan diet is packed with vitamins, minerals, antioxidants, phytonutrients and fiber. However there are a few nutrients vegan should be cautious to make sure they consume and adequate intake of such as vitamin B12, calcium, iron, zinc and vitamin D. There are vegan foods that contain these vitamins and minerals, but if the daily recommended amount cannot be reached, consult with your physician to consider supplementation.
WHAT TO EAT ON A VEGAN DIET
There are plenty of foods to eat on a vegan diet including:
Vegetables
Fruits
Nuts
Seeds
Grains
Legumes (Beans)
Herbs
Spices
"Meat" alternatives including tofu, tempeh, and seitan
WHAT TO AVOID ON A VEGAN DIET
Foods you want to avoid when following a vegan diet are:
All meat, pork and poultry products
All dairy and eggs
All fish and shellfish
Honey
Any animal-based food or ingredient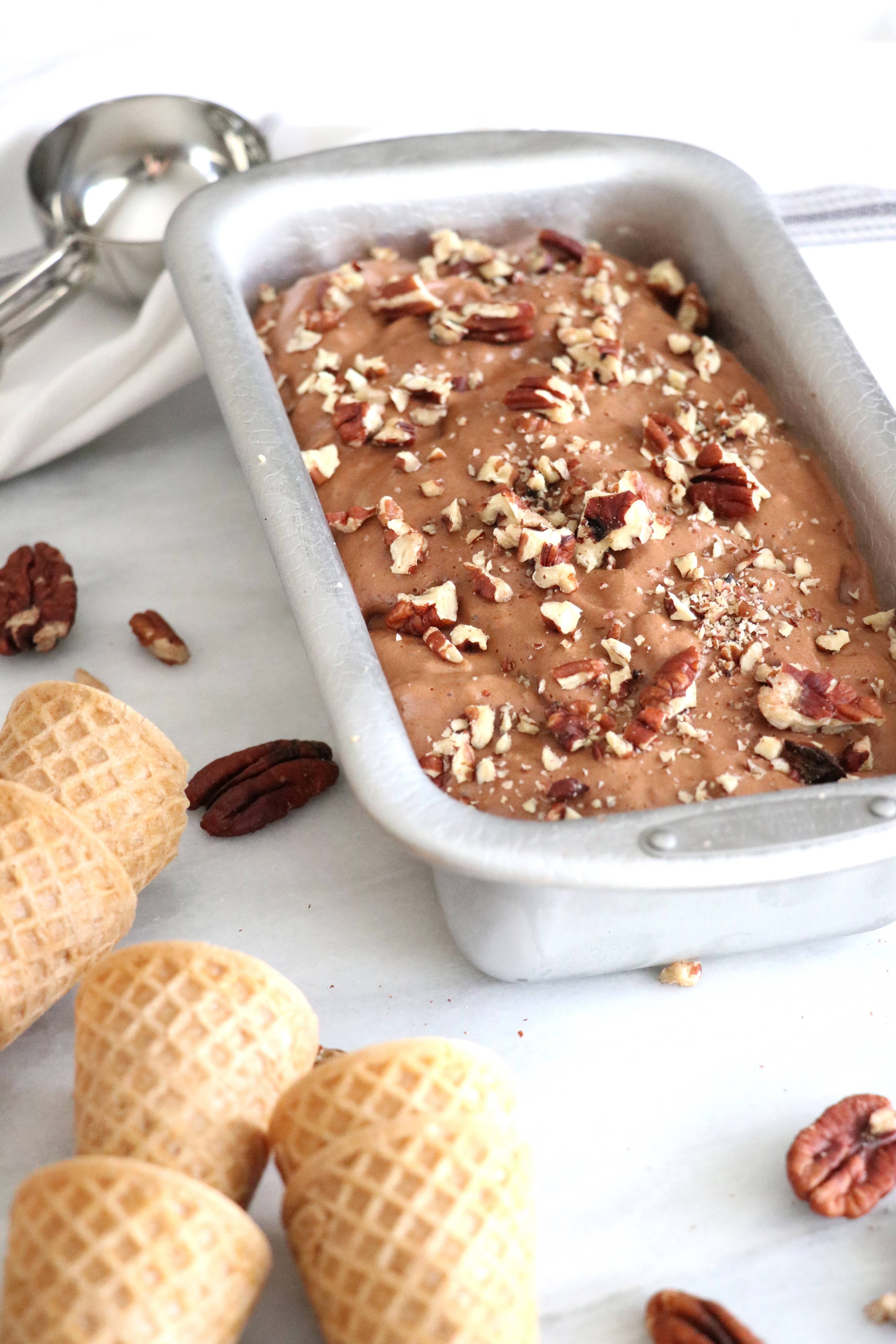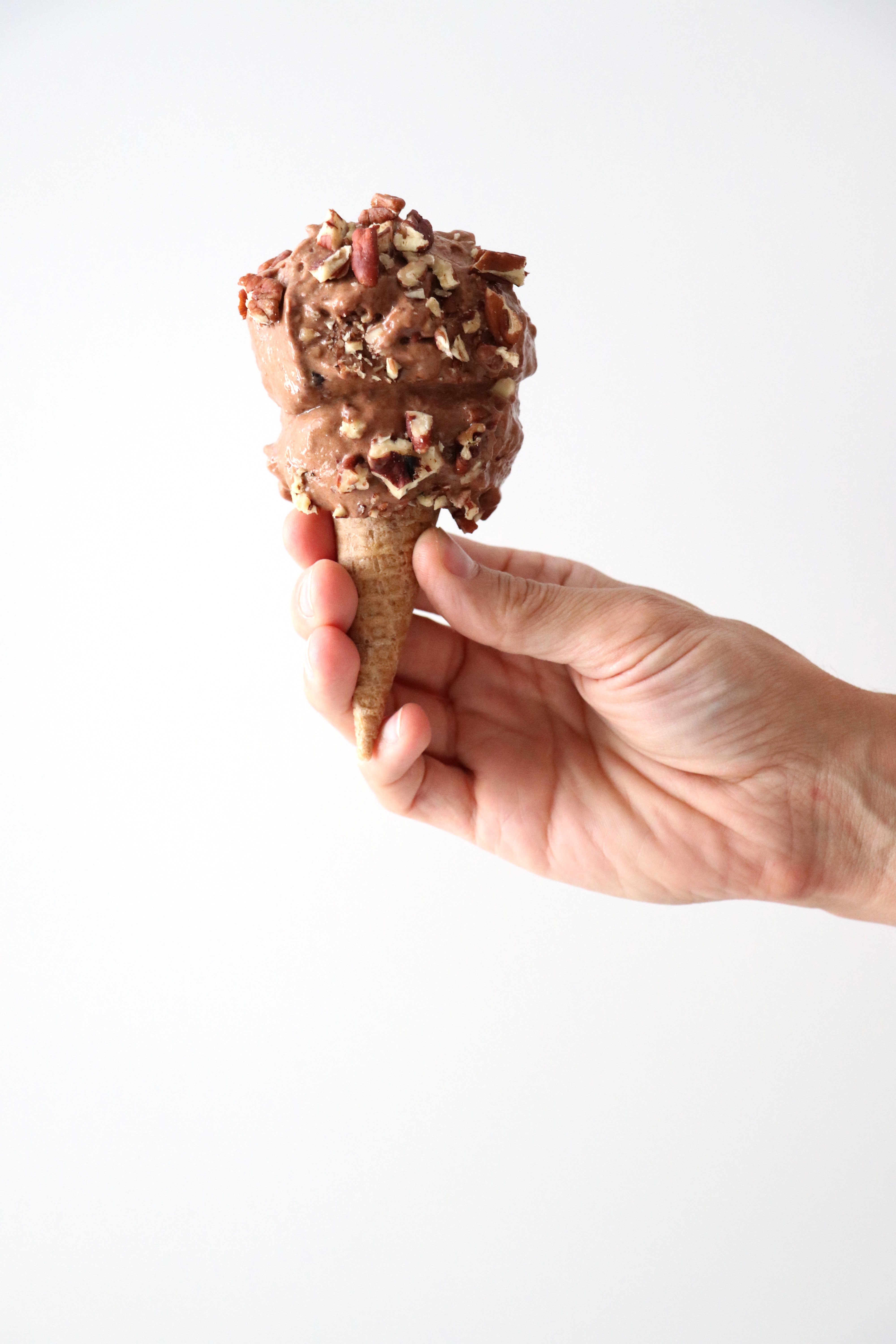 Vegan Chocolate Crunch Soft Serve "Ice Cream"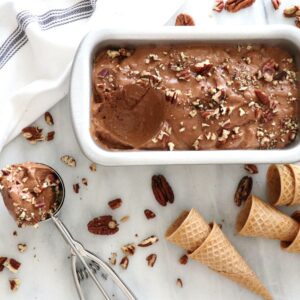 INGREDIENTS
½ cup full fat coconut milk (from a can)
½ cup dates
⅓ cup raw cacao powder
5 bananas ¾ cup pecans
INSTRUCTIONS
The day before making this dessert peel and roughly chop the bananas, lay them out on a cookie sheet or place them in a ziplock bag and store in the freezer. You will also want to pit the dates and add to a small dish filled with water and place in the refrigerator, this will soften the dates.
When you are ready to make your soft serve add all ingredients into a food processor and pulse until everything is thoroughly mixed. If you do not have a food processor you can also make this in a high speed blender; in this case I suggest adding the coconut milk, dates and cacao first, blend until smooth. Then add the frozen banana pieces a few at a time so as to not overwhelm the blender; finally blend in the pecans.
When the soft serve is fully mixed, pour into a metal loaf pan and place in the freezer for 3-4 hours, the soft serve will harden up just enough to be perfect for scooping and serving.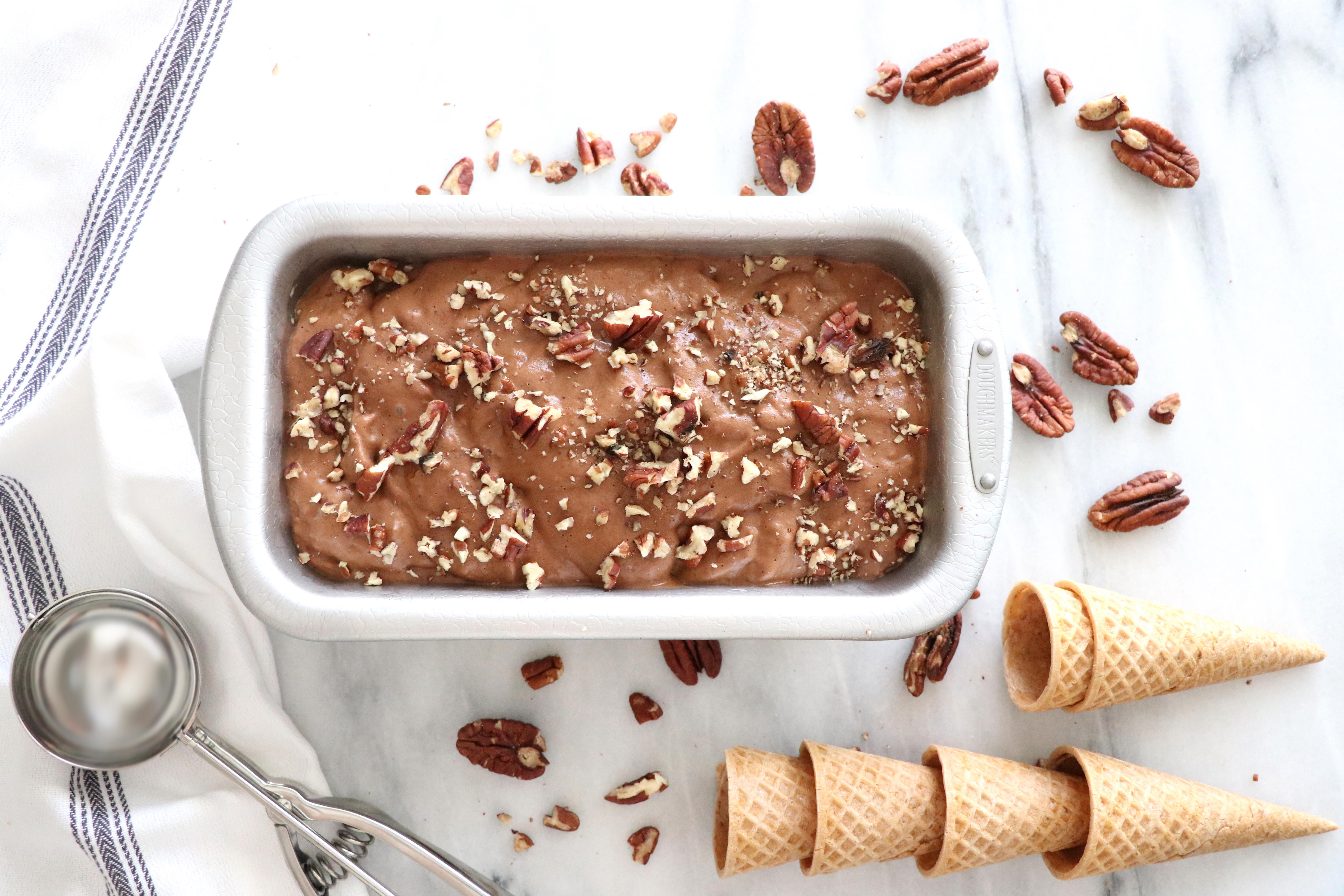 NUTRITION HIGHLIGHTS OF RECIPE INGREDIENTS:
Cacao: Cacao is the purest form of chocolate that is raw and minimally processed. It is a powerful antioxidant and considered a superfood because it contains high amounts of magnesium as well as some calcium and iron.
Pecans: Pecans are an edible nut that contains a good amount of protein and fiber. These nuts contain healthy fats that may keep you full for longer. Pecans contain over 19 vitamins and minerals including vitamins A, B, and E, calcium, magnesium, potassium, and zinc.
Banana: Bananas are full of nutrition beyond potassium. Although this fruit does contain a good amount of potassium, it also contains vitamin B6, manganese, vitamin C, fiber, copper and biotin.