White Wine Poached Pear Tart with Frangipane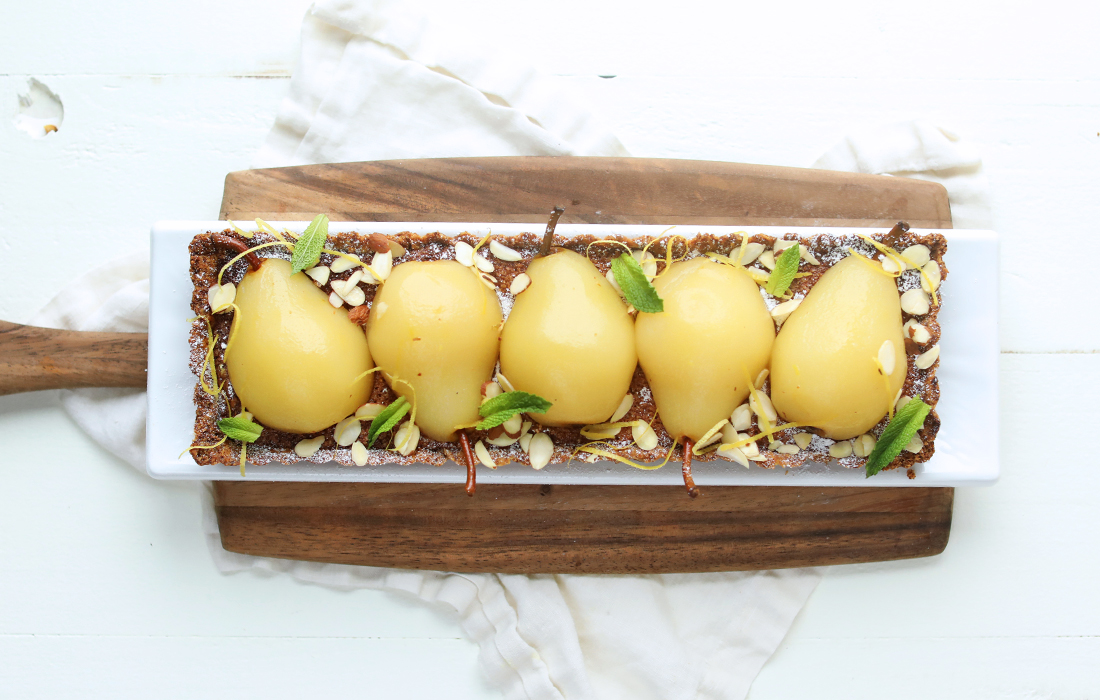 Many of you don't know this, but I actually went to culinary school to be a pastry chef. However, after my first baking class, I knew it was not in my cards. Granted, I was only 18 years old at the time, but I just could not see myself rolling into work at 3 am and then waiting all day while cakes cooled or needed to be decorated. Plainly put, I simply did not have the patience then that I do now. Now that I have a 4-year-old who never stops talking, I think I'm ready to get back into making desserts as they are no match for the patience needed for parenting.
If you've never poached pears before, you should definitely start because the flavors that come from them are outstanding. It's essentially infusing delicious sweet grape flavors, along with some lemon and mint, into your pear while softening it as it cooks. While this tart recipe calls for white wine poached pears, you can absolutely poach them in red wine, in fact this is only the second time I've ever poached pears in white wine. The reason I went with white wine is because I wanted to use frangipane instead of a chocolate ganache.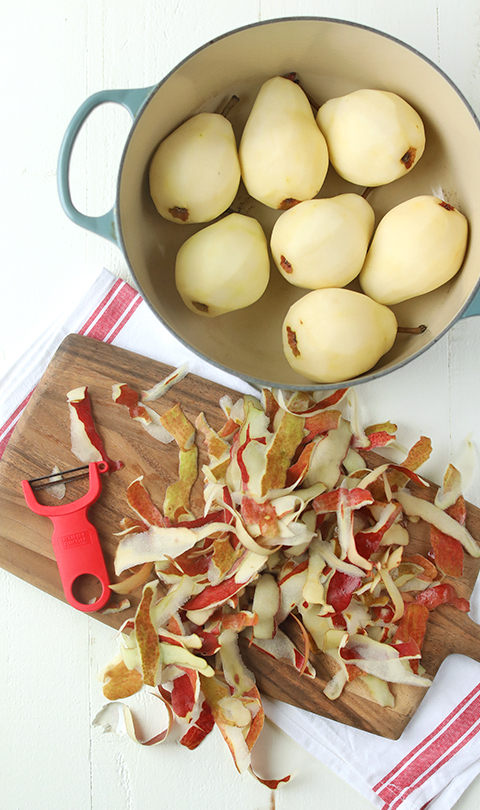 Whether your read it in the title of this recipe or just noticed it for the first time in the last sentence, I'm sure you're wondering what on earth is frangipane? Well, not only is it really fun to say (franj-eah-pahn), it's even more amazing to eat.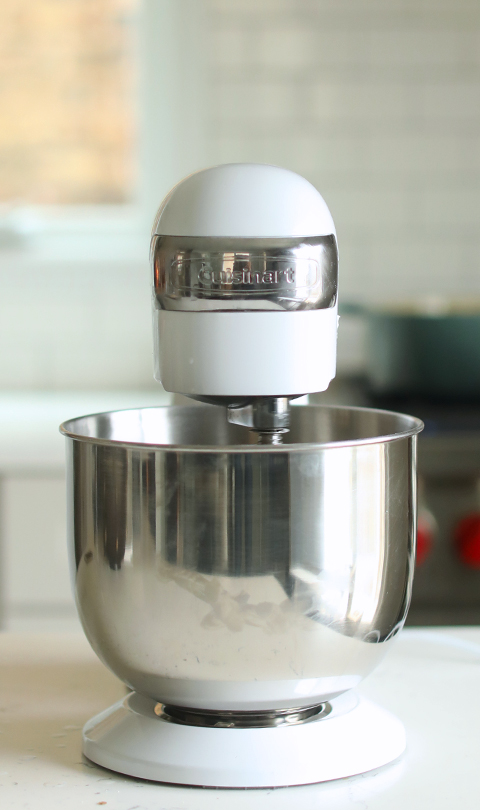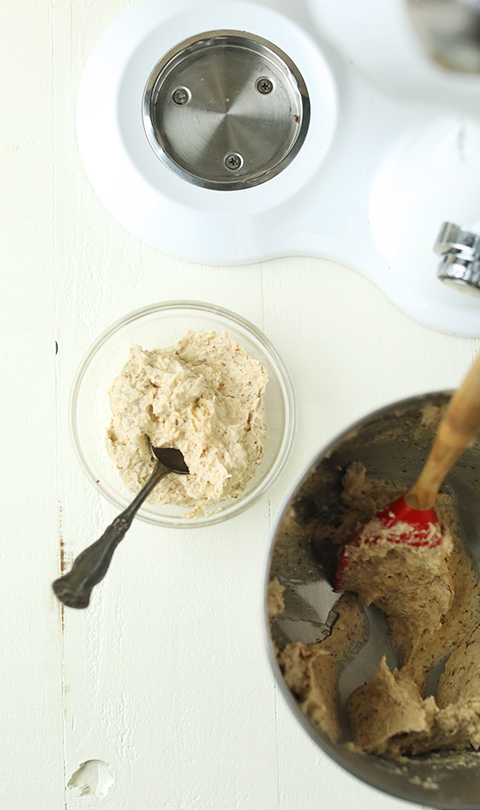 Frangipane is like a French almond butter paste that you spread underneath tarts. You can put it under an apple tart, peach tart or in this case, a pear tart. It's incredibly light and fluffy and really makes an impact with its delicious almond flavor when paired up with fruit in a tart crust. Honestly, I've made this once in the last 10 years, and it was for a rum raisin and apple tart last year and I couldn't wait to make it again for this poached pear tart. I always laugh when I make things I enjoy so few times at just how easy and tasty they are, and this for sure is one of them.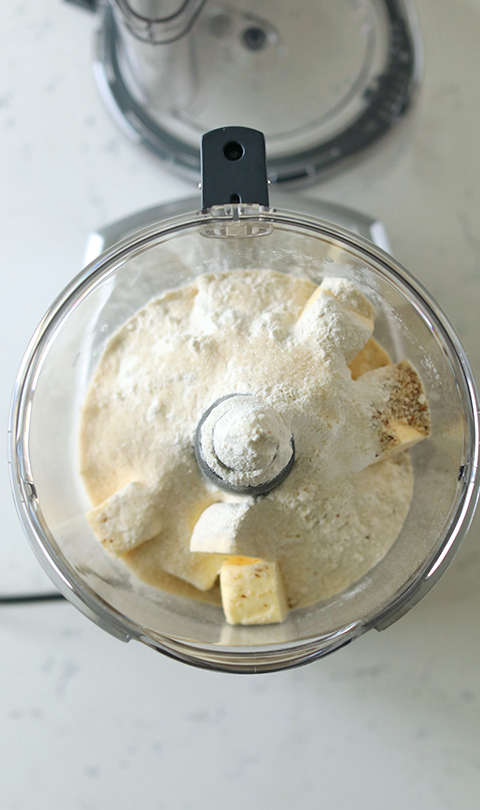 Hands down my favorite thing in any tart or pie is the crust. If you can't get the crust right, which is like four ingredients, then how on earth are you going to get the filling right? Keeping with the almond theme in the frangipane, it made total sense for me to do an almond meal crust for this White Wine Poached Pear Tart.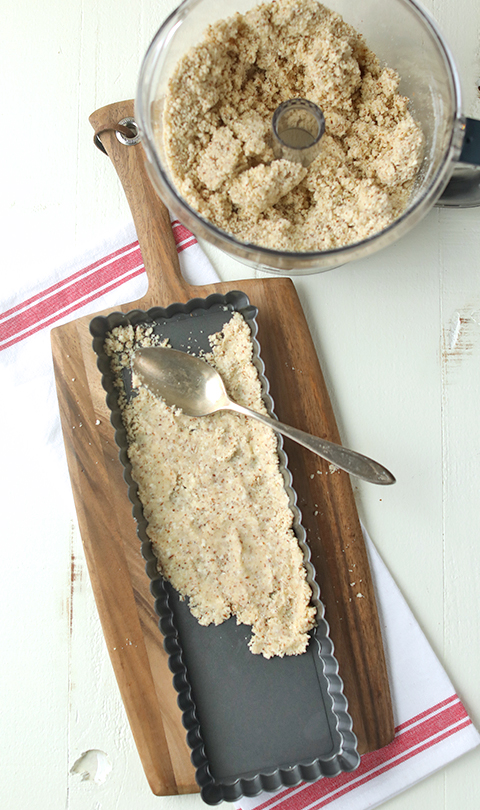 Making tart of pie crusts has never been easier thanks to food processors. You literally just pop in all of your ingredients and pulse until the butter is cut in with the flour. You also may need to drizzle in a little cold water, but all in all, you are taking less than a minute to make the perfect crust.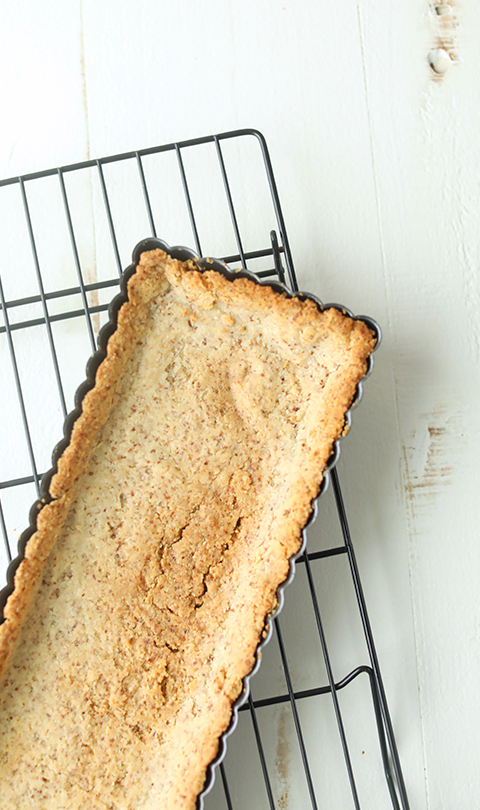 Once the crust is par-baked and the frangipane is spread out into the tart shell you then want to bake it. This is perfect timing because then you can slice your pears and scoop out the core. To keep this tart really pretty, I used six pears and only use the half that had the stem sticking out.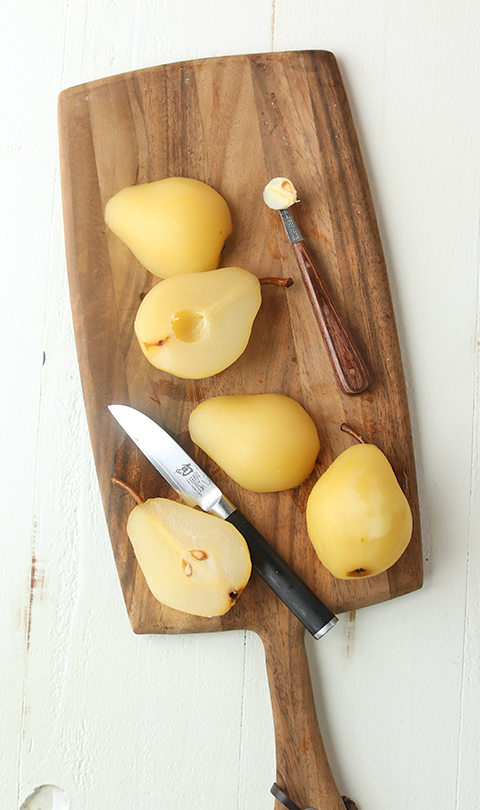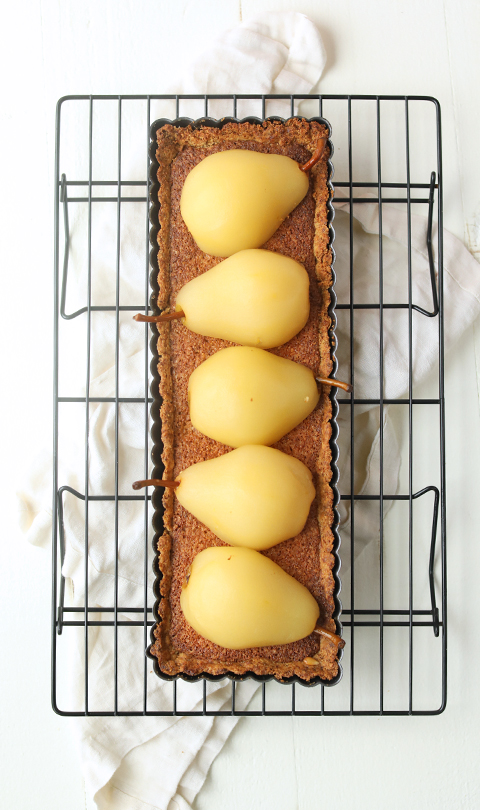 Once this tart is completely cooled I garnished with some fresh mint, lemon, almonds, powdered sugar and a little of the leftover syrup from the wine I poached the pears in. SUPER GOOD!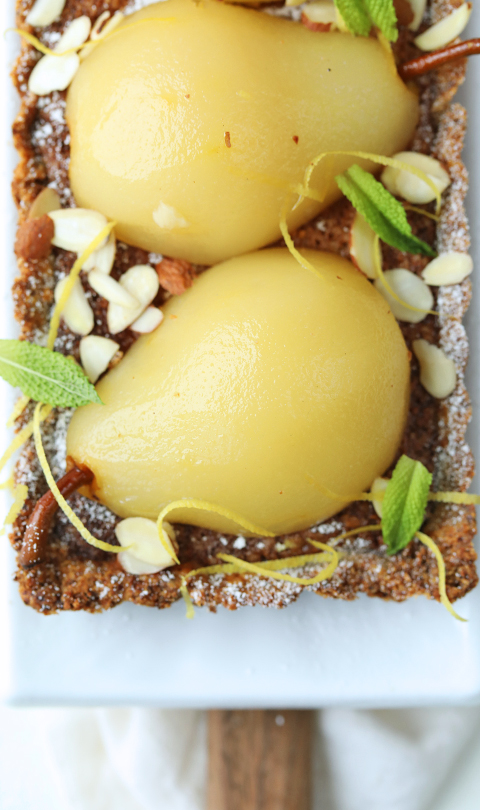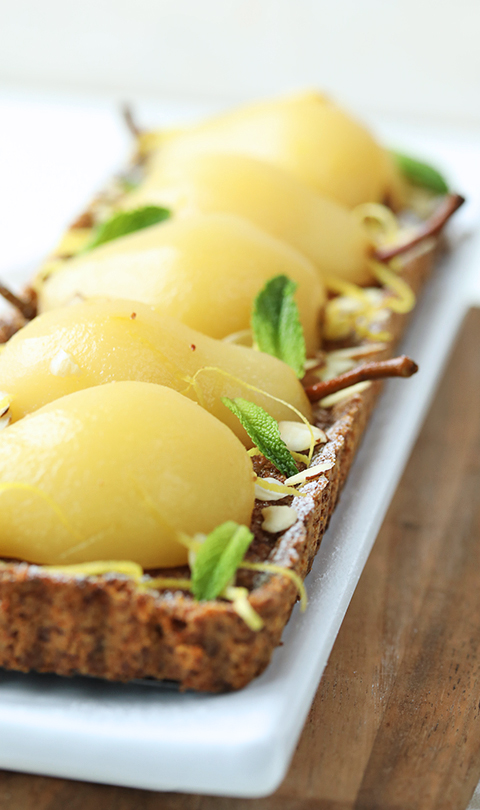 White Wine Poached Pear Tart with Frangipane Recipe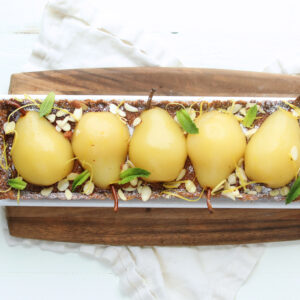 INGREDIENTS
For the White Wine Poached Pears:
5 peeled pears, Bartlett or bosc
1 bottle of chardonnay
1 wine bottle filled up with water
2 cups of sugar
Zest and juice from 1 lemon + more for garnish
10 fresh mint leaves + more for garnish
For the Frangipane:

1 stick of unsalted butter
¾ cup of almond flour
½ cup of sugar
2 eggs
1 teaspoon of vanilla
3 tablespoons of flour
For the Tart Crust:

1 stick of unsalted butter
1 cup of almond flour
1 cup of flour
1 tablespoon of sugar
2 to 4 tablespoons of ice cold water
INSTRUCTIONS
For the Pears:
Place all of the ingredients in a large pot and cook over medium-low heat for 60 minutes, or until the pears are tender.
Remove the pears and chill completely. Strain the poaching liquid and cook over medium heat until it becomes thick like a syrup. Chill completely.
For the Frangipane:
Combine all of the ingredients into a standing mixer with the whip attachment and whip on high speed until it becomes light and fluffy, about 5-7 minutes. Chill in the refrigerator for 1 hour.
For the Crust:
Preheat the oven to 350°.
Combine everything except for the water into a food processor and pulse on high until the butter is completely cut into.
To Make the Tart:
Transfer the dough to a 5 x 12 springform pan and form the dough to the bottom. Place some parchment paper over top along with some dried beans and bake for 20 minutes. Remove the paper and beans and bake for a further 10 minutes.
Remove the pan from the oven and evenly spread on the frangipane. Return the pan to the oven and bake for 25 minutes.
While the tart is baking slice the apples in half making sure to keep the stem intact. Also scoop out the core.
After 25 minutes of cooking place the 5 pear halves with stems core side down into the bottom of the pan. Return to the oven and bake for a further 20 minutes.
Cool the tart completely and garnish with lemon, mint, sliced almonds, powdered sugar and leftover poaching liquid.