Holiday Leftovers Casserole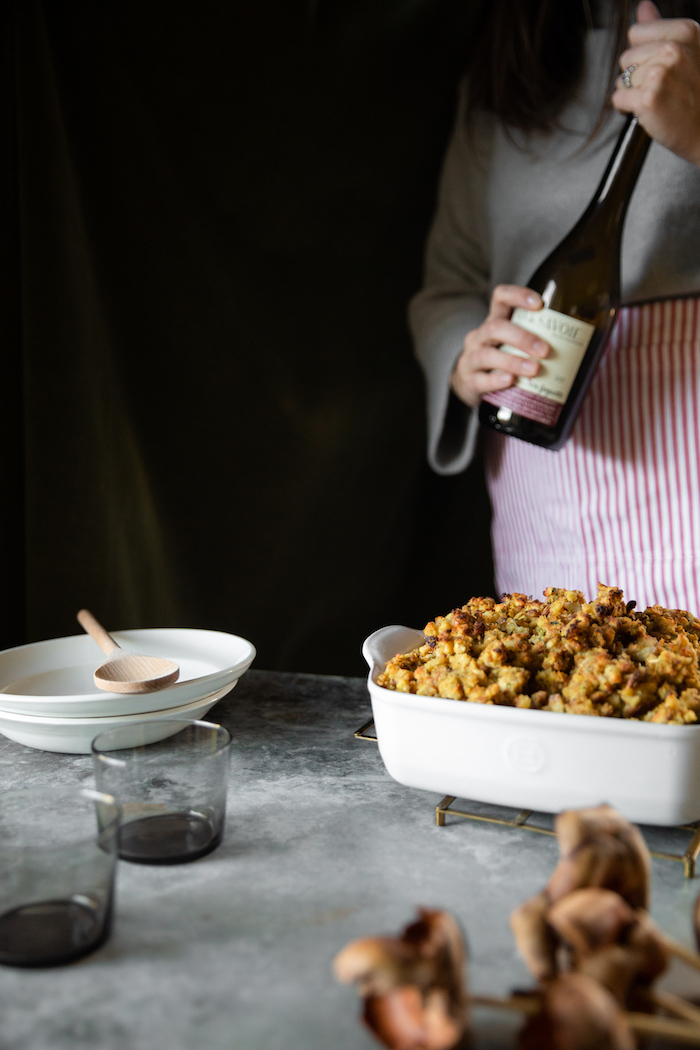 In my family, our eyes are almost always bigger than our stomachs. Okay it's really just me. Every single year at Thanksgiving and Christmas, I insist that we make at least 5lbs of potatoes, tons of stuffing, and that all the other yummy stuff should be doubled. It's usually met with grumblings of "I don't know, Jenn", and "there's going to be a lot of food." And then they're right.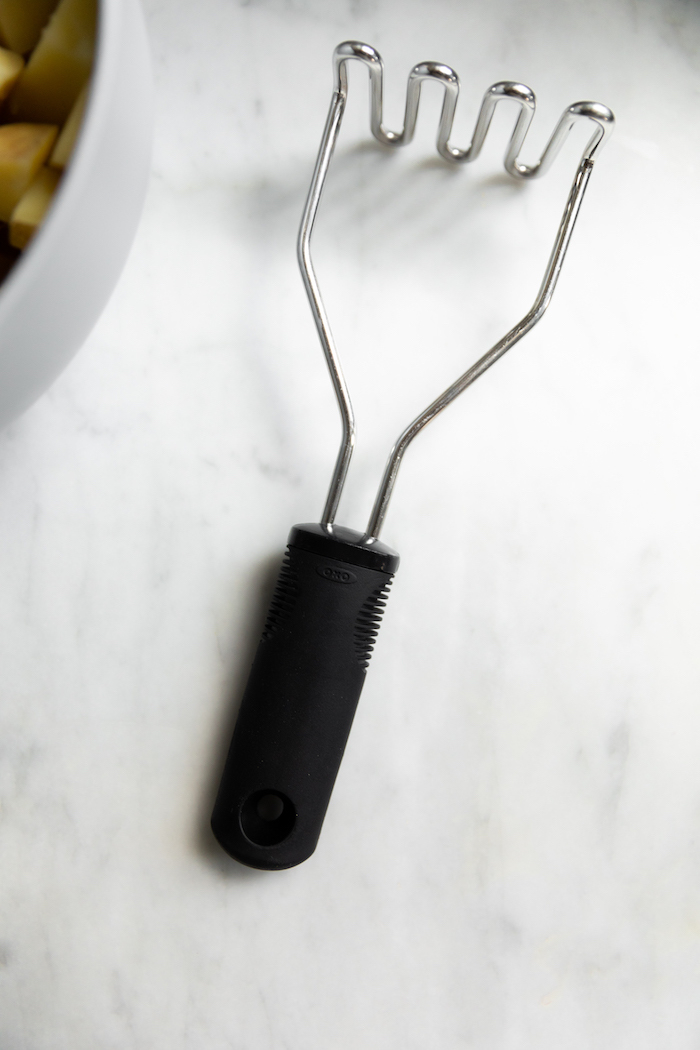 Good Grips Potato Masher

By OXO

Shop Now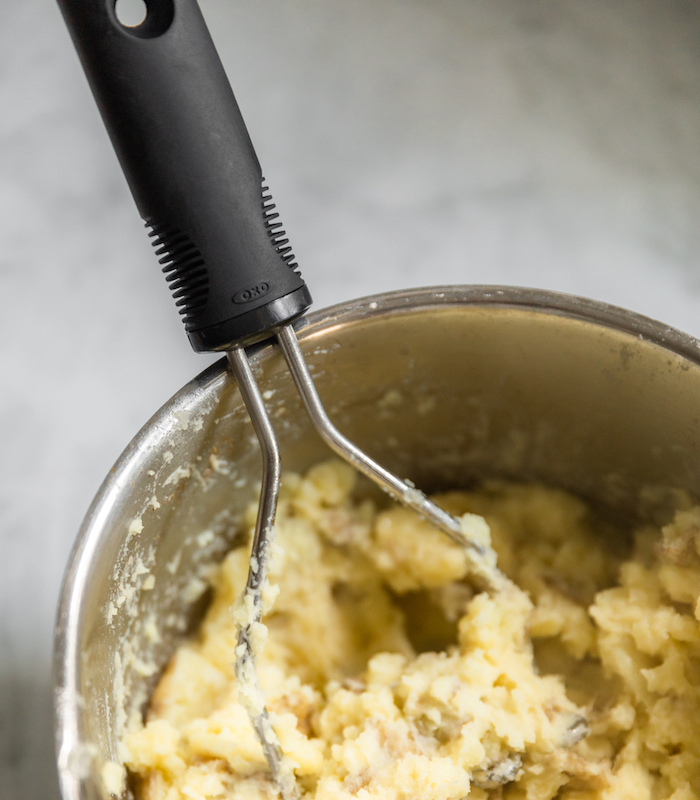 Now I must say, I've started to get better about knowing the realistic boundary of how much we can actually consume on these special holidays, but yeah, there's going to be leftovers. And this recipe, a Holiday Leftovers Casserole, can help you out with that.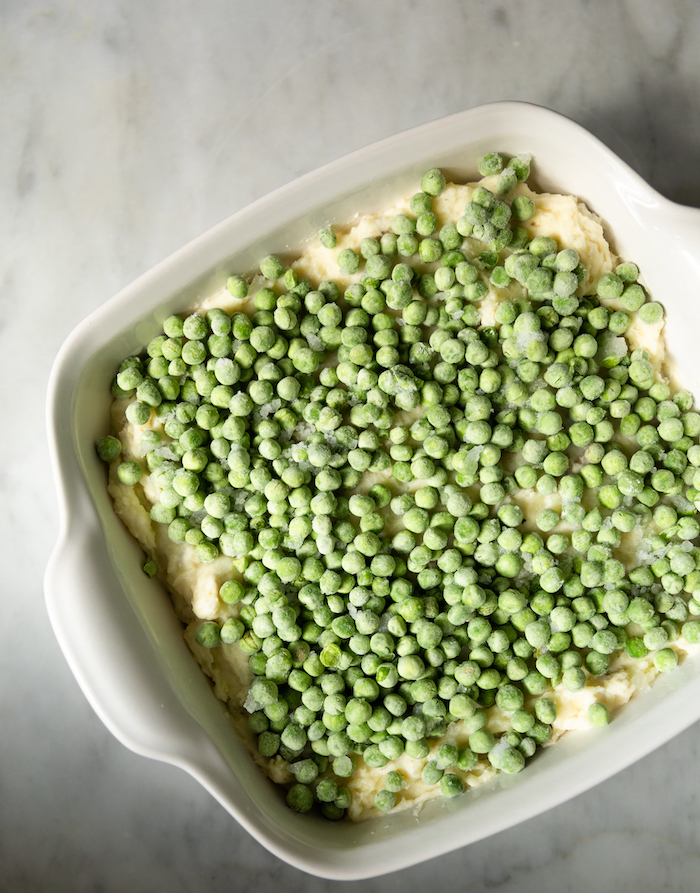 Ultime Square Baking Dish

By Emile Henry

Shop Now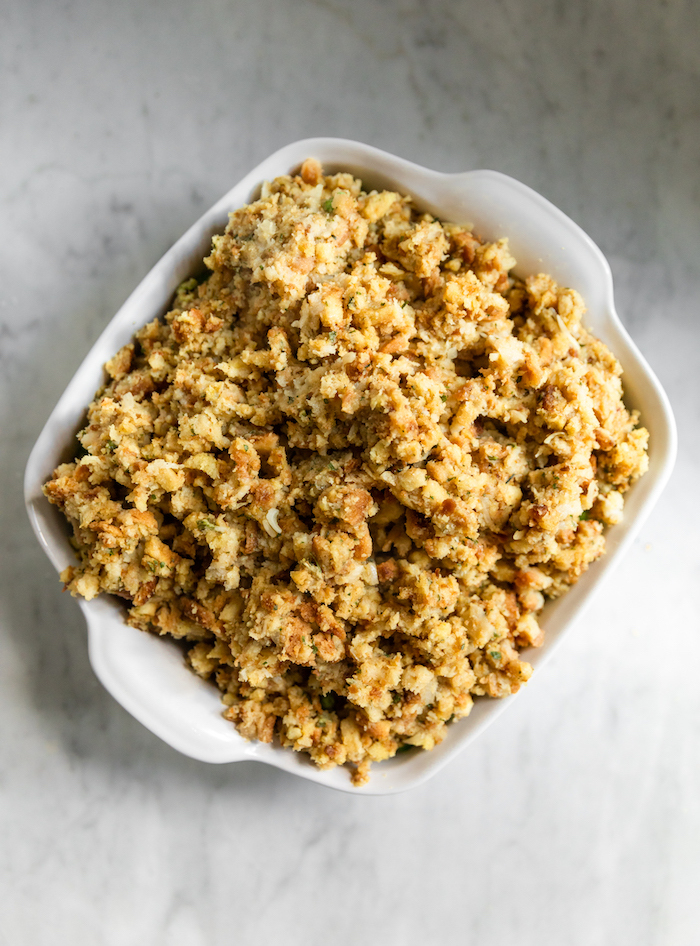 I actually created this meal completely separate from the holiday season. It was born more out of a desire to have mashed potatoes, stuffing, and all of the other yummies all together more than just once a year. Any time we get an urge for a comforting, nostalgic meal, no matter the time of year, I'll whip this up as the main meal instead of the second act.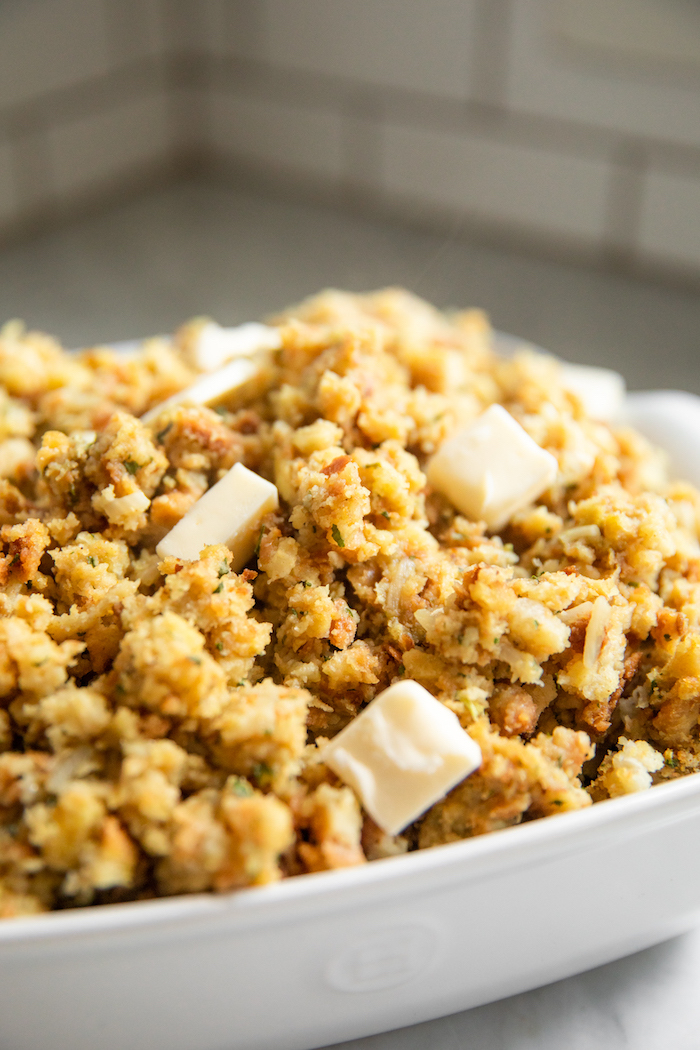 The beauty of this recipe is that it's simply a layering of all of your favorite parts of a holiday meal. I recommend using mashed potatoes and stuffing for sure — but you could make it a Shepherd's Pie with ground beef if you're sick of turkey. Or keep it entirely vegetarian and use mixed vegetables like corn, carrots, and peas.
Metro Stripe Aprons

By KAF Home

Shop Now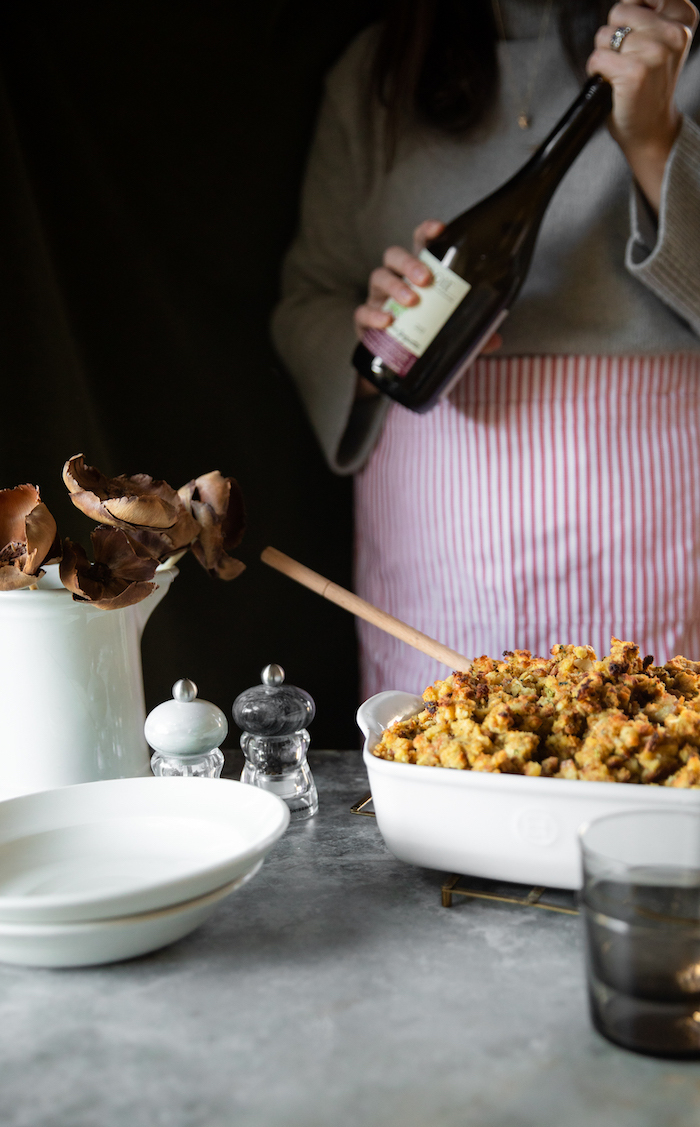 Salt and Pepper Mill

By Swissmar

Shop Now
Whip up an easy gravy with a roux and some stock and pour it over top of each plate to make it just like Thanksgiving. Or, play around and do dumplings instead of stuffing and a stew-like turkey base. This recipe is truly just an inspiration, and the rules are yours to make from there!
Holiday Leftovers Casserole
What to do with your holiday leftovers? That's really up to you. This casserole is truly just an inspiration, and the rules are yours to make from there!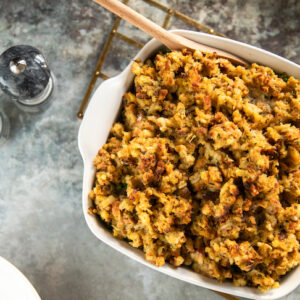 Ingredients
4

cups

mashed potatoes

2

cups

frozen peas, or a mixed frozen vegetable

3

cups

stuffing

4

tbsp

butter, chopped into cubes
Instructions
Preheat oven to 375F. Use a small casserole dish, like the square Emilie Henry I have pictured above, and smooth in the mashed potatoes. Next, evenly layer frozen peas, while still frozen. Spoon the stuffing over top, leaving it uneven and tall in certain areas.

Place the butter cubes into the stuffing valleys and place the casserole into the oven. Cook for about 20-25 minutes, until the butter has melted and the stuffing is brown on the top and the center is completely reheated and hot. This cook time will be much shorter if each layer is made fresh and not chilled.

Serve with optional gravy and enjoy!
Nutrition
Calories:
418
kcal
Carbohydrates:
58
g
Protein:
10.4
g
Fat:
17
g
Saturated Fat:
8.3
g
Cholesterol:
28
mg
Sodium:
955
mg
Fiber:
4.7
g
Sugar:
5.6
g