Herb Crusted Bone-In Rib Roast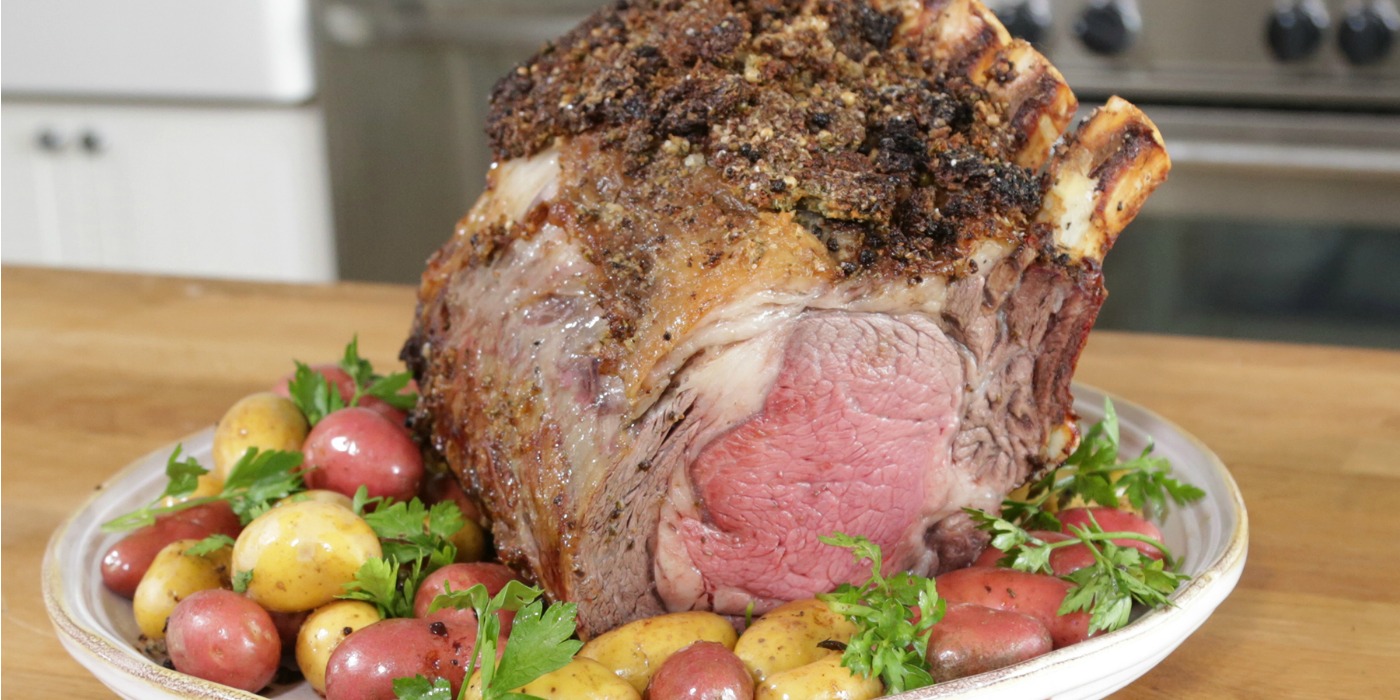 Elevate your holiday menu, or make this delicious recipe any time of year!
Herb Crusted Bone-In Rib Roast Recipe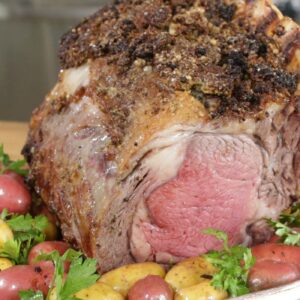 INGREDIENTS
1 cup of rosemary leaves
1 cup of chopped thyme
1 cup of garlic cloves
1/2 cup of fresh grated horseradish
1 cup of olive oil
5 chopped carrots
5 chopped parsnips
5 chopped celery stalks
1 chopped onion
1 bunch of parsley
2 cups of beef stock
15 pound bone in ribeye
¾ cup of Kosher salt
¼ cup of peppercorns
INSTRUCTIONS
Preheat the oven to 425°.
In a food processor add in the rosemary, thyme, garlic and horseradish and puree on high while slowly adding in the olive oil until combined and becomes a thick paste.
Add the carrots, parsnips, celery stalks, onion, parsley and beef stock to the bottom of a large pan with a rack.
Place the ribeye bone side up on the rack and season generously with the salt.
Next, spread on the herb paste all over the top of the ribeye and finish by sprinkling on peppercorns.
Bake in the oven at 425° for 45 minutes and then turn the oven down 350° and bake for 2 to 2 ½ hours for medium-rare or until the desired amount of doneness I achieved.
Remove the pan from the oven and let he meat rest for 10 minutes before slicing and serving.