Easy Sheet Pan Chicken Fajitas with Homemade Guacamole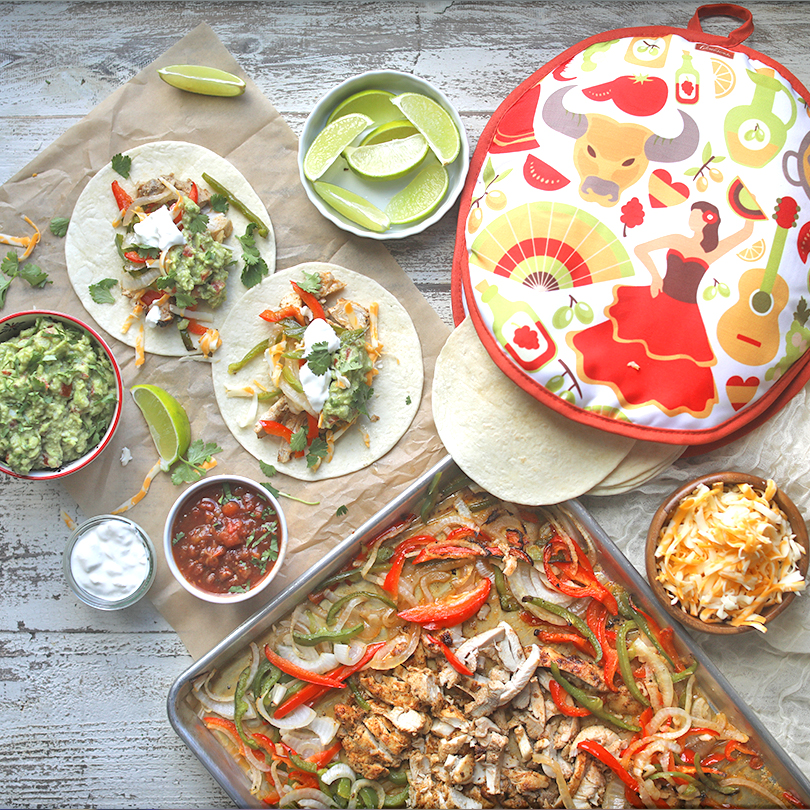 Man, I love simple delicious meals that the whole family enjoys, except for some reason they seem to be few and far between. Yes, I'm a chef, yes I cook a ton of delicious food, but my family loves options and almost every meal we seem to eat has been customized to their liking.
So when I get one meal that everyone in the family likes, that's a huge score for me! Couple a delicious meal with minimal clean-up and I'm the dad of the year! Enter stage left, these sheet pan chicken fajitas with homemade guacamole.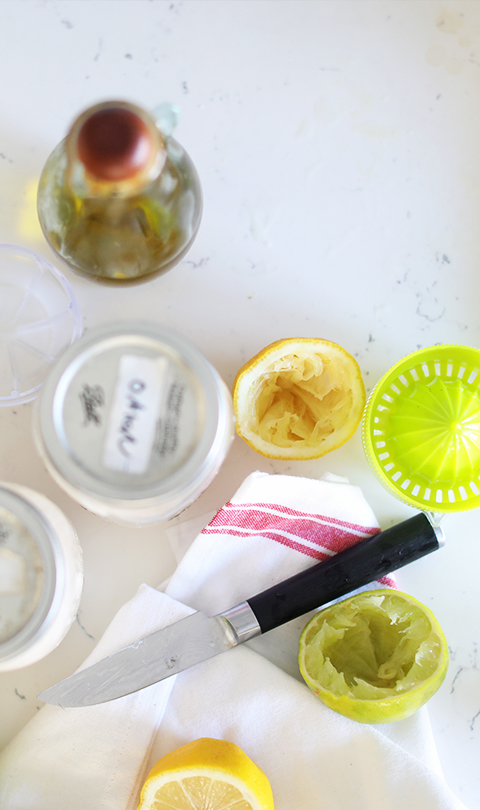 Sheet pan dinners have been a weeknight dinner craze these past few years simply because everything cooks in one place. It's delicious, there is little clean-up and honestly, I love it for all those reasons as well. I've done homemade sheet pan pizza, parmesan crusted salmon, you name it… I've tried it on a sheet pan and cooked it.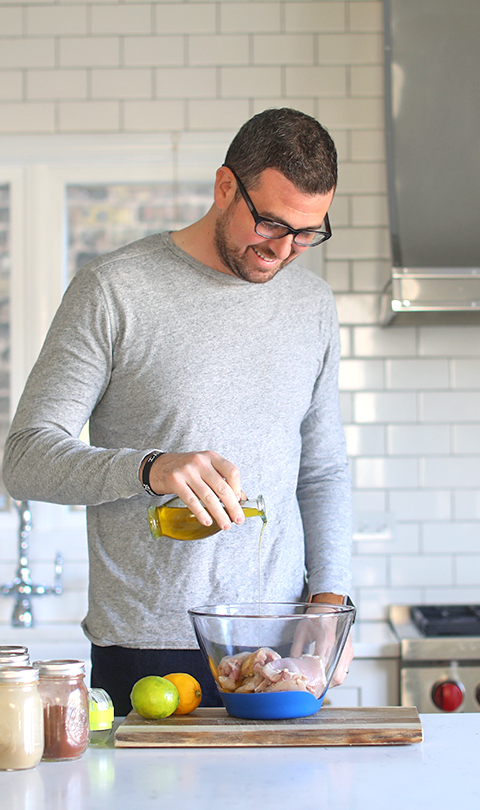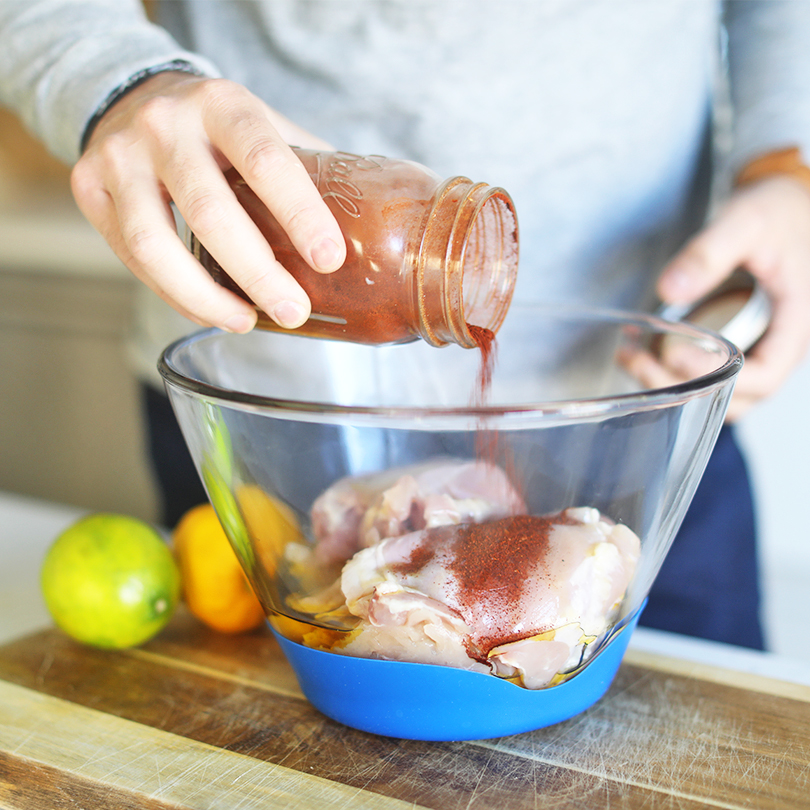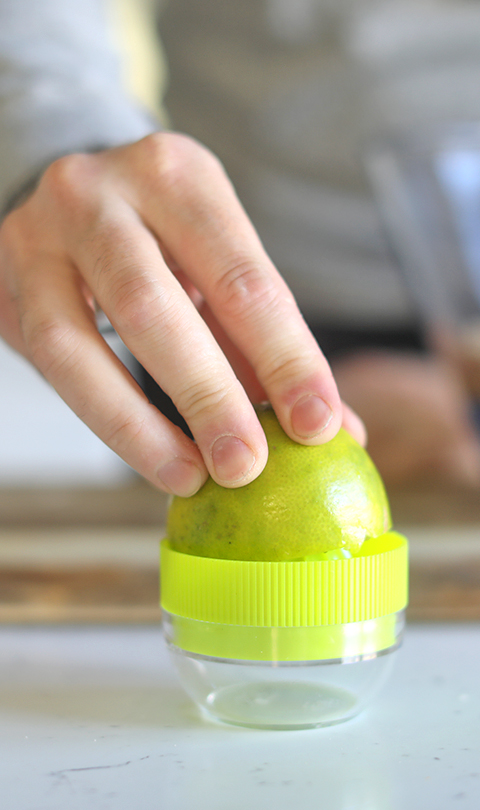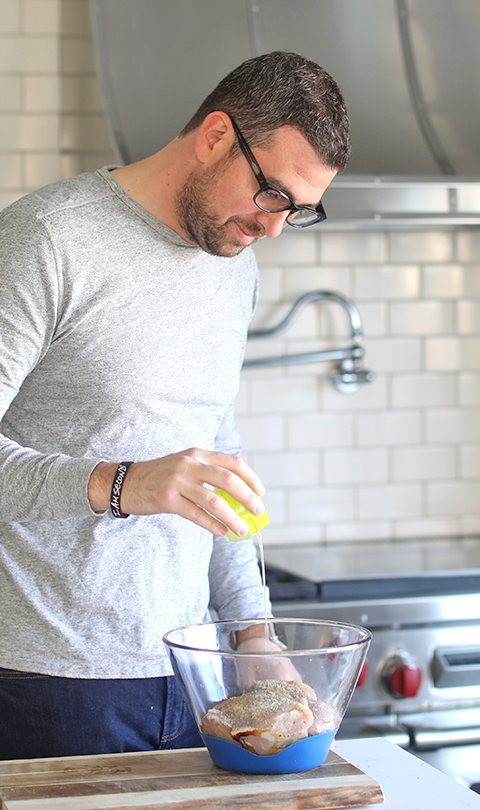 When eating something like fajitas, I like to take the time to do a simple marinade consisting of spices, salt and pepper, olive oil and lime juice. The spices add a ton of flavor while the acid from the lime juice helps to break down the protein and tenderize it making it incredibly juicy and flavorful. The oil is in there to help brown it up while in the oven and coat the chicken with spices.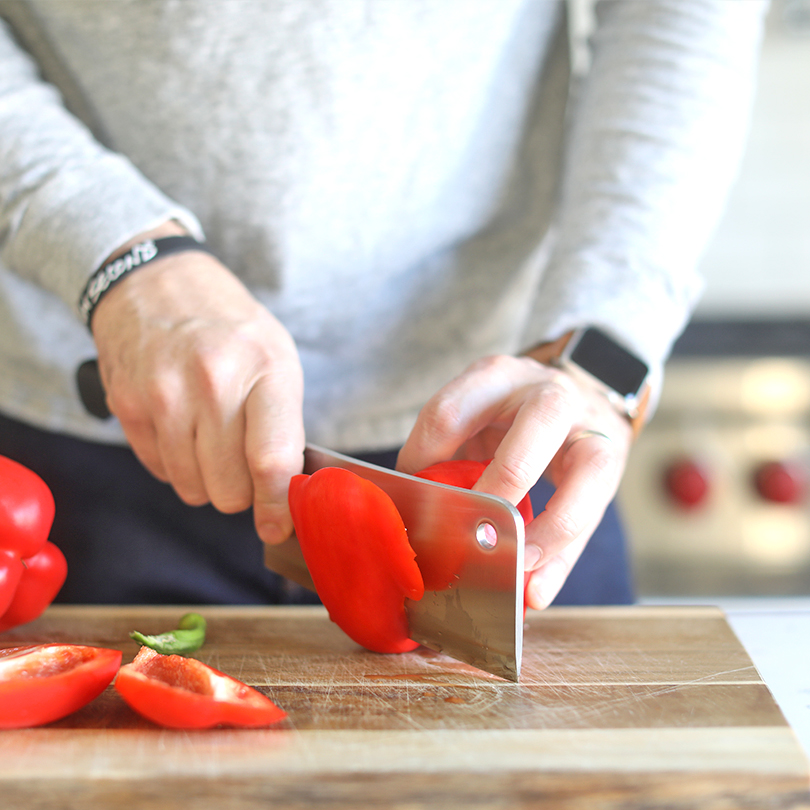 One of my favorite things about making and eating fajitas is all of the amazing accessories you can put on top, like peppers and onions, sour cream, cheese, it honestly doesn't matter, just load it up! When it comes to slicing vegetables, I adapted to using a cleaver because it's heavy, it's big and it's really convenient when scooping up vegetables and putting them in a bowl. I like heavy blades because it makes me respect the knife when I'm using it. In other words, I pay attention when I'm slicing.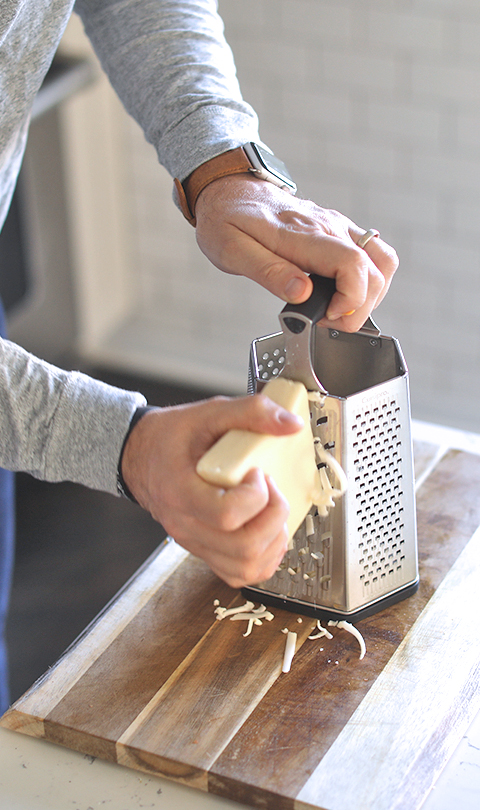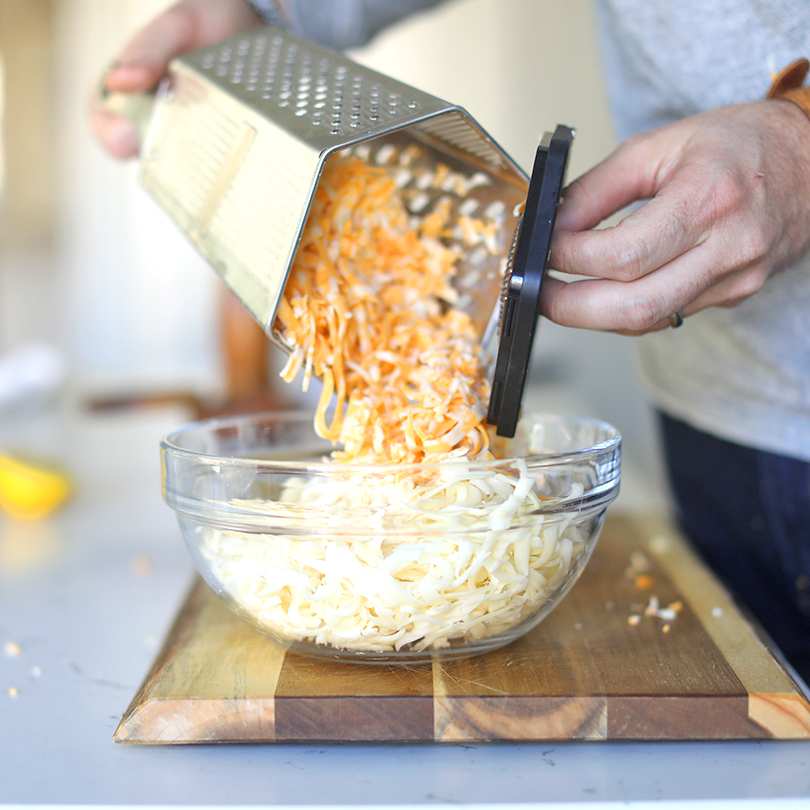 It's always important to prep everything ahead of time so that cooking is easy and convenient. There is nothing worse than having to stop halfway through the cooking process and prep or slice something. NOTHING! So that means you marinate your chicken, slice your peppers and onions, grate your cheese, warm your tortillas, and make your homemade guacamole.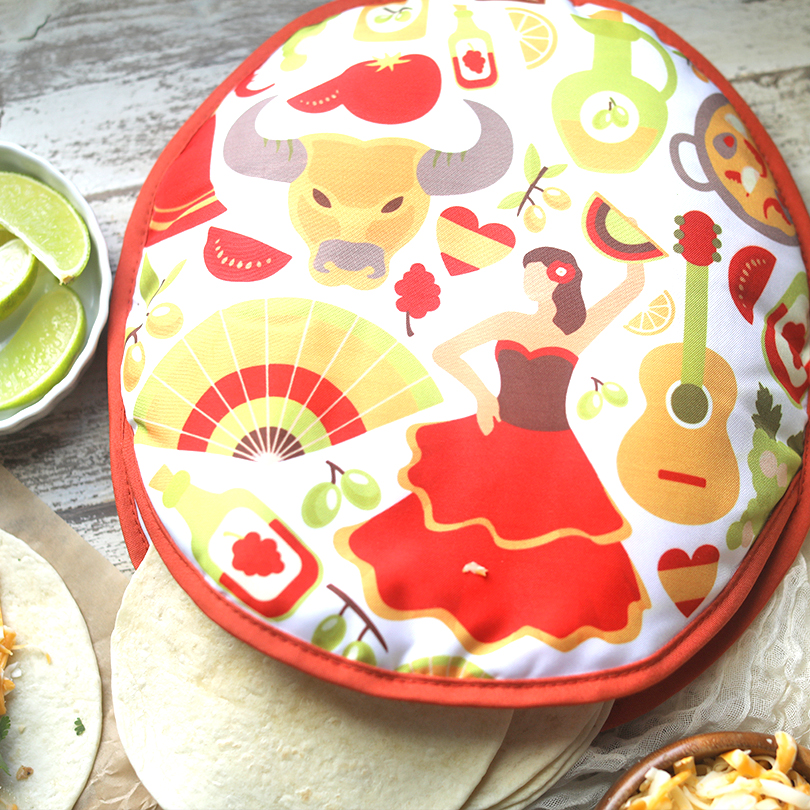 When you're done cooking then you get to go straight to eating. My secret to a really good homemade guacamole is adding a bit of cumin and using lemon juice instead of lime juice. The lemon juice is more acidic and does a better job of holding the green color from the avocado. The cumin just adds another level of flavor complexity, which is cool with me.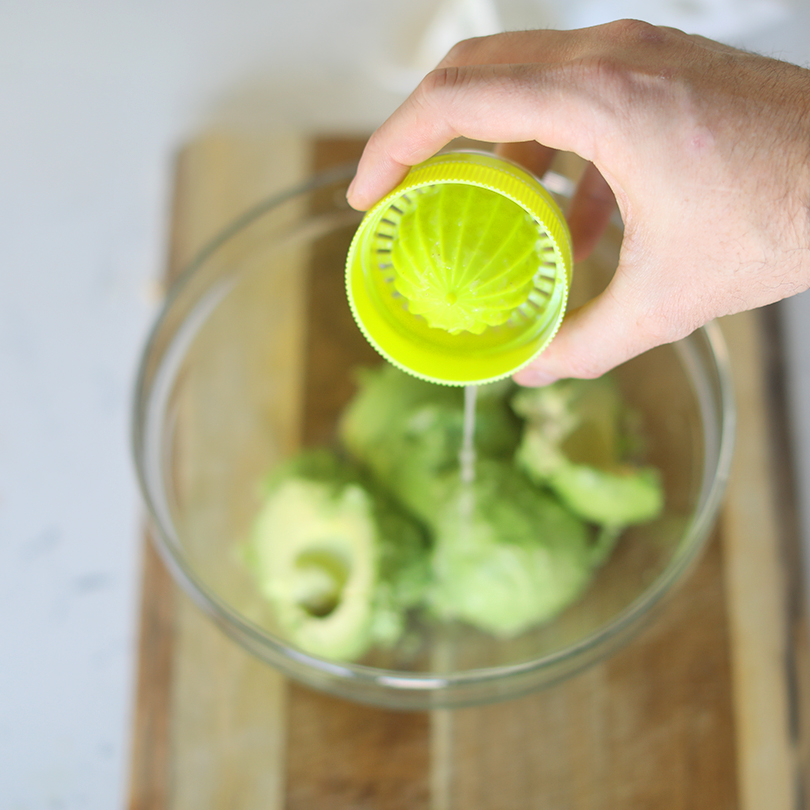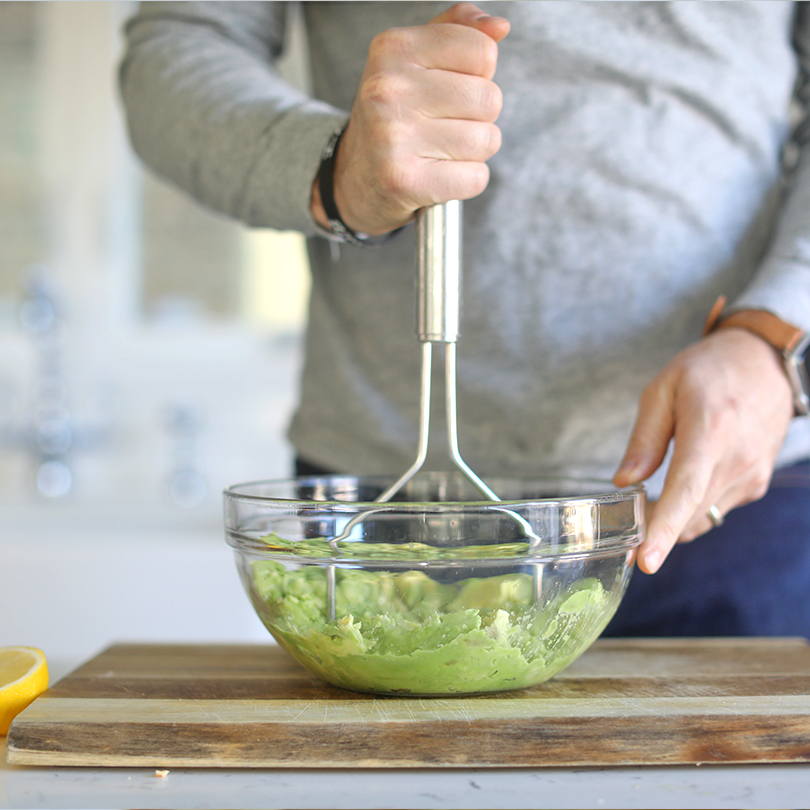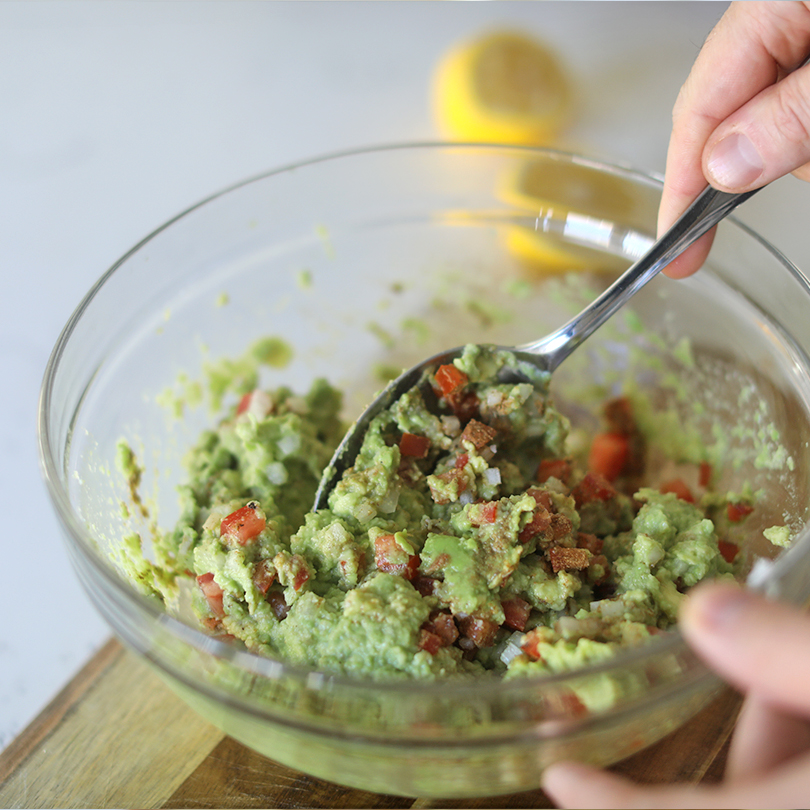 If you are looking for a really easy weeknight dinner recipe that is sure to put some smiles on faces, then give these fajitas and guacamole a try!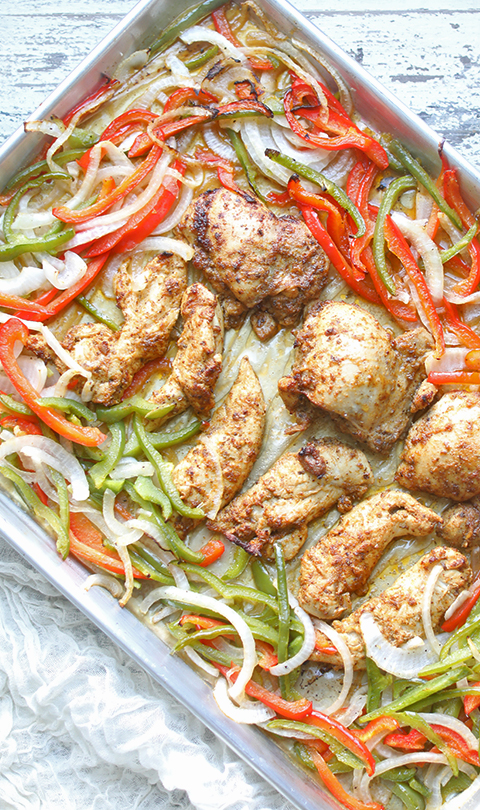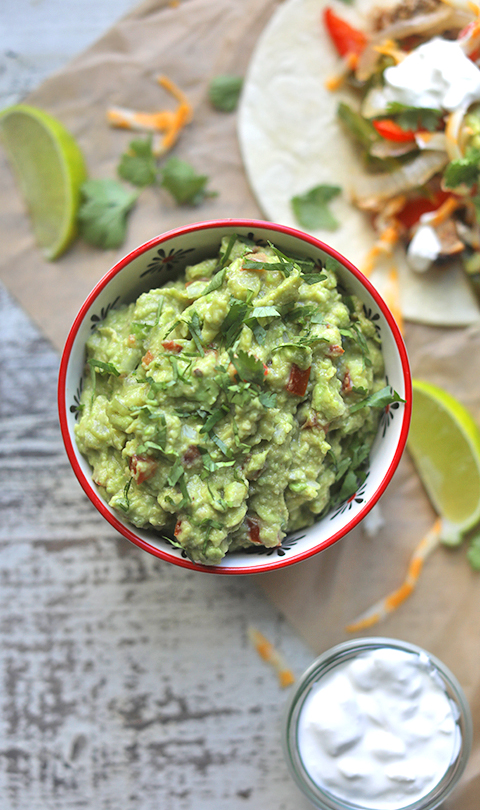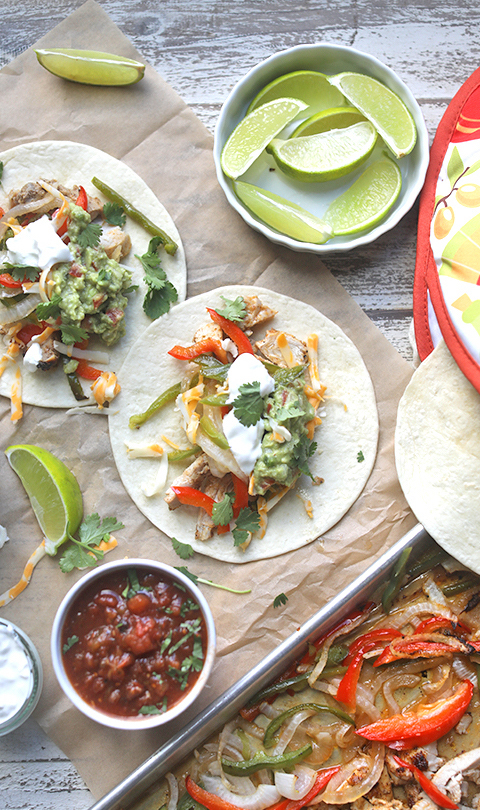 Sheet Pan Chicken Fajitas Recipe with Homemade Guacamole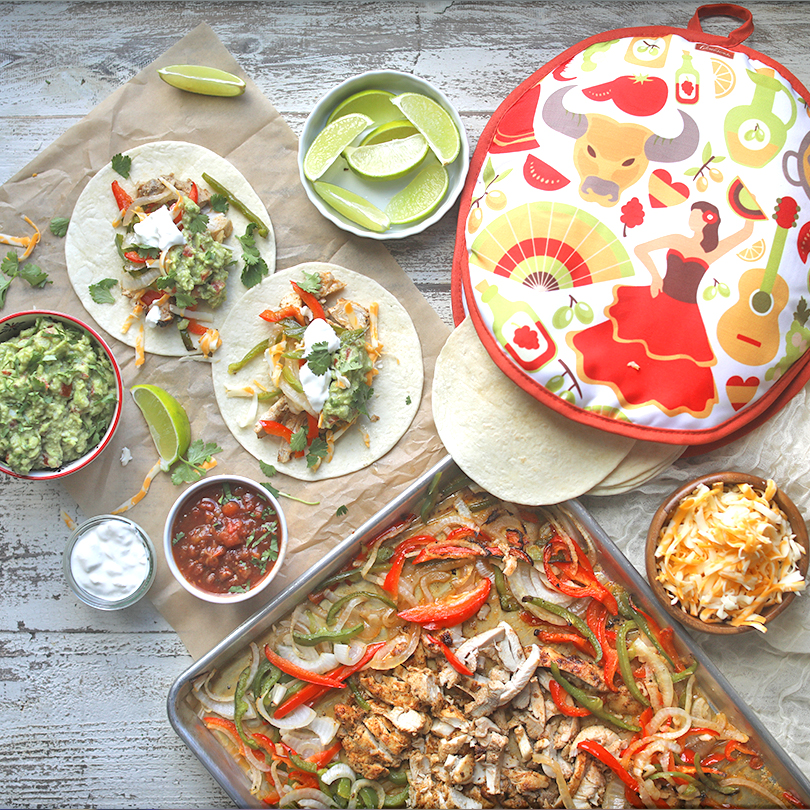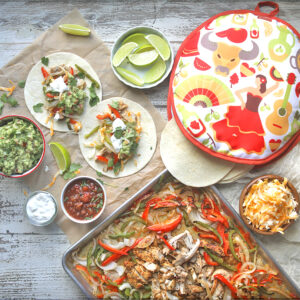 INGREDIENTS
For the Guacamole:
3 peeled, seeded and mashed avocados
Juice of 1 lemon
½ teaspoon of cumin
½ peeled and small diced yellow onion
1 seeded and small diced tomato
1 seeded and small diced jalapeño
For the Chicken:

6 each chicken tenders and skinless chicken thighs
¼ cup of olive oil
Juice of 1 each lime and lemon
2 teaspoons each of garlic powder, onion powder, oregano, cumin and chili powder
Kosher salt and fresh cracked pepper to taste
For the Toppings:

2 each seeded and julienne red and green bell peppers
1 peeled and julienne yellow onion
1 tablespoon of olive oil
Flour tortillas
Sour cream
Shredded Monterrey jack and Colby jack cheese
Cilantro and lime wedges for garnish
INSTRUCTIONS
Guacamole: Combine together all of the ingredients in a medium size bowl and chill before serving.
Chicken: Combine all of the ingredients together in a bowl and marinate for 1 hour in the refrigerator.
Spread out the marinated chicken on a sheet tray lined with parchment paper and bake in the oven for 18-20 minutes.
Next, add the peppers and onions around the chicken, drizzle olive oil on them and season with salt and pepper and place the pan back in the oven for 10-12 minutes or until lightly roasted.
Remove the pan from the oven and slice the chicken.
Serve the chicken, peppers and onions inside of a warm tortilla and add on desired toppings.