This No-Sugar Added Apple Tart Will Help You Love Healthier Sweeteners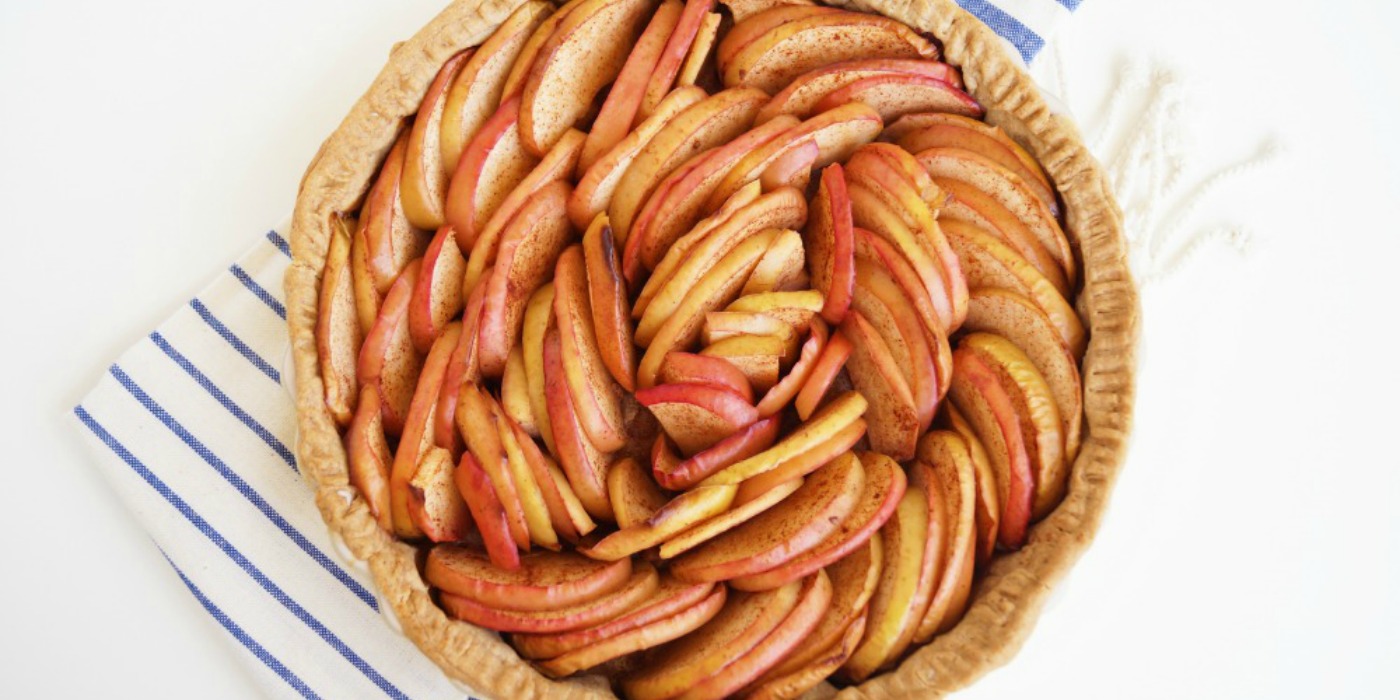 We all know that sugar is not a health food, no new news there! However, you may be surprised to learn that today we are consuming more sugar than ever.
To date, there are over 57 different types of sugar! From high fructose corn syrup, agave, brown sugar, cane juice crystals, cane sugar, lactose, malt sugar… the list goes on and on! Refined and added sugars often provide no nutritional benefits and are known as "empty calories." The good news is, there are healthier sweetener options available.
Why We Should Eat Less Sugar: There are many reasons to eat less sugar: sugar is addictive, can lead to weight gain, can cause tooth decay and lower our immune system. Sugar may taste sweet, however, it has some not-so-sweet side effects.
How Does Sugar Affect Our Health: Obesity, diabetes and heart disease are all associated with the consumption of excess sugar. Too much sugar in our diet can lead to insulin resistance, which can cause the body to store more fat. Insulin resistance is also associated with leptin resistance. Leptin is the hormone that helps us feel full and satisfied. It's a vicious cycle!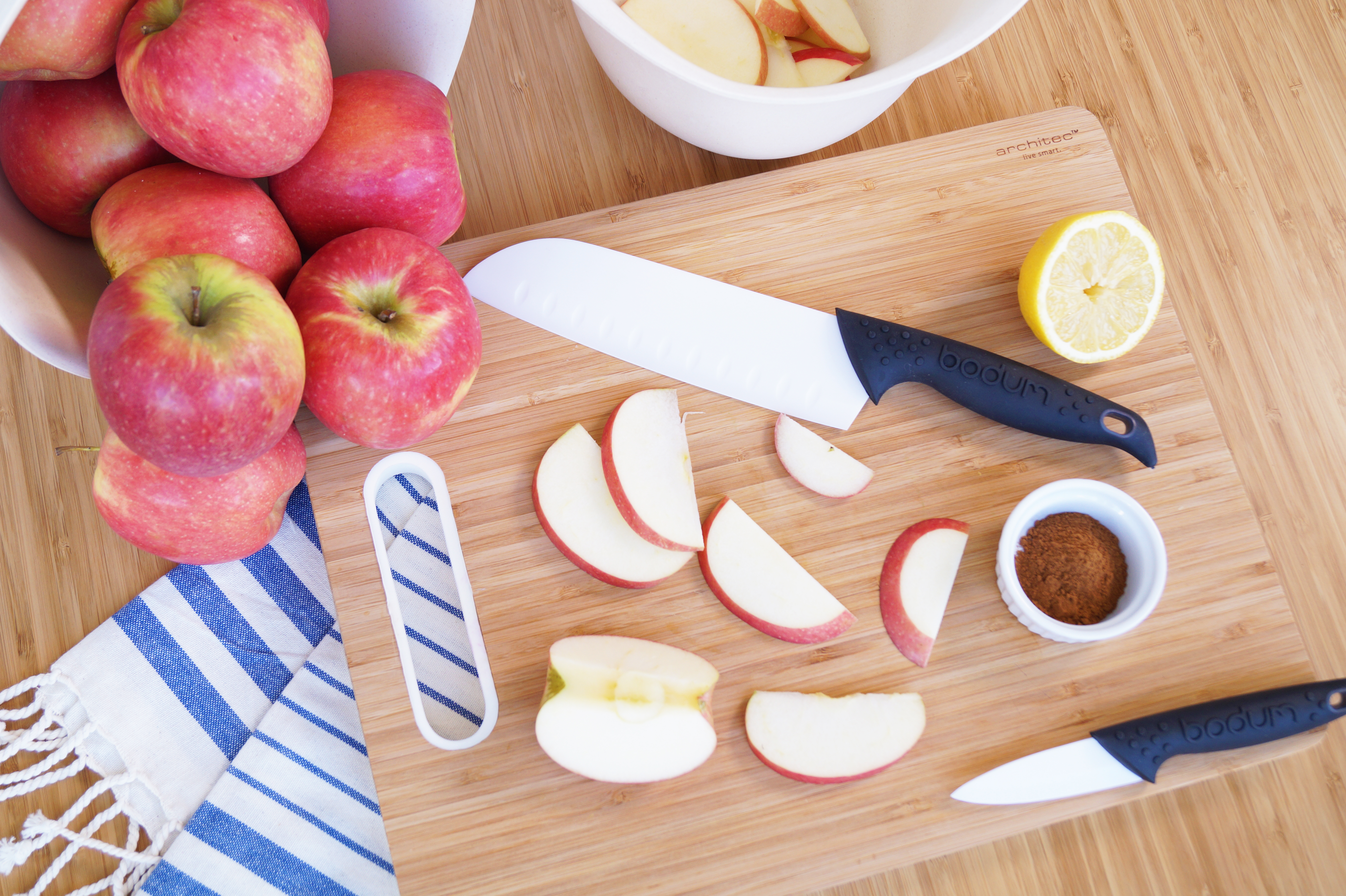 Healthier All-Natural Sweeteners + Their Health Benefits:
Fruit: Sugar is naturally occurring in many healthy foods, such as fruits and some vegetables. When you consume sugar in something like an apple or carrot, you are also consuming fiber, which helps delay digestion, and slows the release of sugar into our blood stream, which helps to manage our blood sugar levels. Consuming fruit and vegetables is also a great way to boost our intake of vitamins, minerals and immune boosting antioxidants.
Honey: Honey contains anti-bacterial and anti-fungal properties which can alleviate allergies and boost our immunity!
Maple Syrup: Maple syrup contains zinc, magnesium, calcium and potassium. Maple syrup is also known to have more antioxidants, yet fewer calories than honey. Always select 100 percent real maple syrup.
Coconut Sugar: Coconut sugar is low-glycemic, making it an excellent chose for those watching their blood sugar levels. Coconut sugar is also rich in nutrients such as calcium, iron, magnesium and zinc.
This tart needs no added sugar thanks to the natural sweetness of honey crisp apples!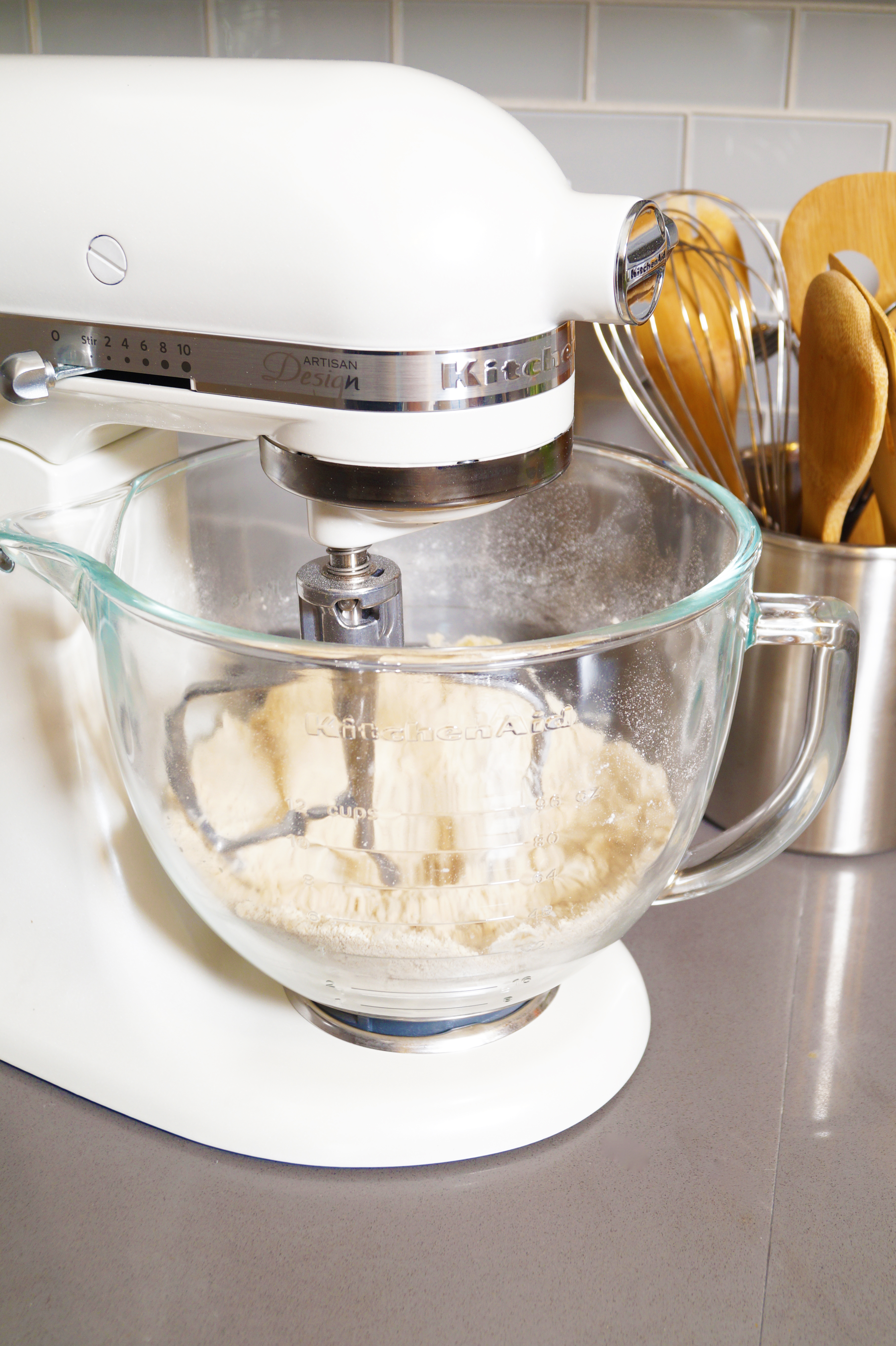 No-Sugar Added Apple Tart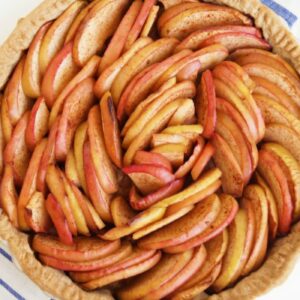 INGREDIENTS
1 ½ cups whole wheat pastry flour
¼ teaspoon fine ground sea salt
½ cup unrefined coconut oil
8 tablespoons ice water
5 Honey crisp apples
2 teaspoons of ground cinnamon
½ of a lemon
*Choose organic ingredients when possible
INSTRUCTIONS
Preheat oven to 425 degrees Fahrenheit.
Line a small bowl with plastic wrap leaving at least an inch of wrap hanging over the sides, pour .5 cup liquid coconut oil into bowl and refrigerate until solid.
Place flour and salt in the bowl of a stand mixer with flat beater and mix briefly to combine.
Un-wrap coconut oil block and grate into flour mixture with a box grater. Mix until mixture resembles coarse meal, making sure there are no large pieces of coconut oil remaining.
Add ice water a couple of tablespoons at a time, and continue to mix slowly.
Remove dough ball from mixing bowl, place on a smooth surface and form into a flattened disc. Wrap with plastic wrap and refrigerate at least an hour or overnight.
Thoroughly wash apple.
Chop apples into quarters.
Use a paring knife to remove the core from each apple quarter.
Again with your Bistro Knife cut the apples into thin even 1/8-inch slices.
Mix apples together with 2 teaspoons of cinnamon and the juice from half of a lemon.
Remove dough from refrigerator at least 20 mines before use.
Roll out dough on a lightly floured surface until 1/8 inch thick.
Lay dough gently over a tart or pie dish, and gently shape your pie crust, trimming off excess.
Arrange apple slices into pie crust, keeping the skins facing up.
Bake pie at 425 degrees Fahrenheit for 30 to 35 minutes, crust should be toasted but not burnt.
Let pie cool for 30 minutes, then enjoy!