Dark Chocolate Cherry Shortbread Cookies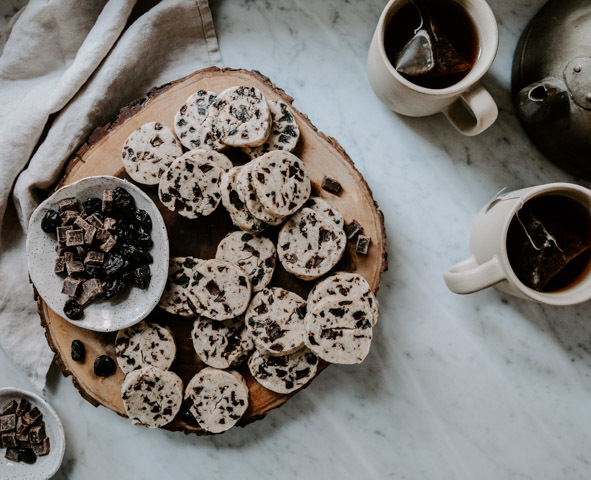 It's that time of year. Cookies are absolutely everywhere and not for bad reason. Holiday cookies make an excellent gift for hosts, teachers, neighbors, or coworkers. Just find a cute tin or canister, wrap them in a bow and you have a gift with a little extra sentiment. But what should you make that everyone hasn't already received a dozen of by now?
Let me introduce you to the Cherry & Dark Chocolate Shortbread Cookies. If you're anything like me, you may not have given shortbread cookies much of a second glance. I'm typically a chewy, melty cookie girl and can do a hard pass on crumbly, crunchy cookies. But the thing is, shortbread cookies aren't really hard and crumbly, or at least they don't have to be.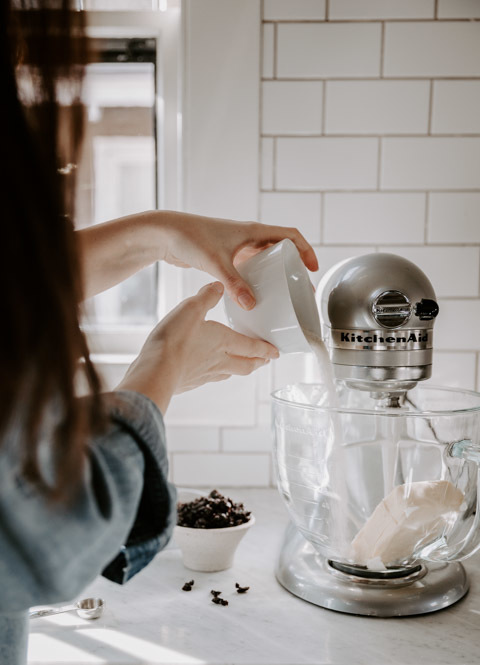 This recipe is a perfectly salty sweet that just melts in your mouth —an awesome texture and flavor combination. And because I'm all about making cooking and baking as easy as possible, the ingredient list isn't too complicated so you can probably make it with what you already have in your pantry — today!
Recipe Notes
I love a cultured butter because it adds so much more depth to any recipe. Feel free to use regular butter – salted if you want a good salty profile, or unsalted if it's what you've got (and maybe do a big ole' heaping teaspoon of salt).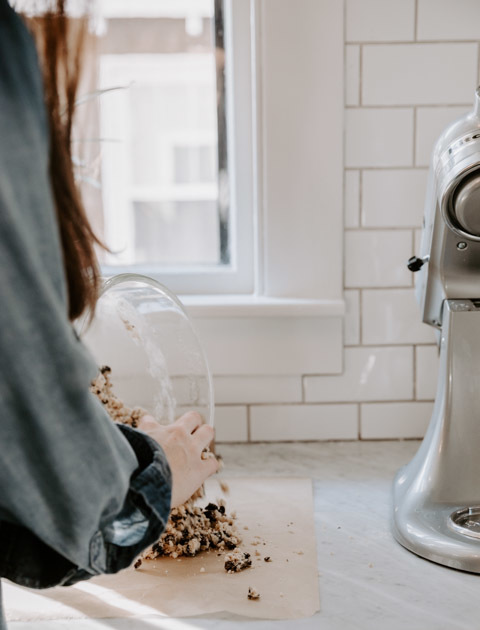 Cherries add a tart flavor that I just can't resist, but cranberries will do the trick if it's what's in your pantry. Dark chocolate is my personal favorite with these flavors, so try to use a chip or chunk with at least 72% cocoa.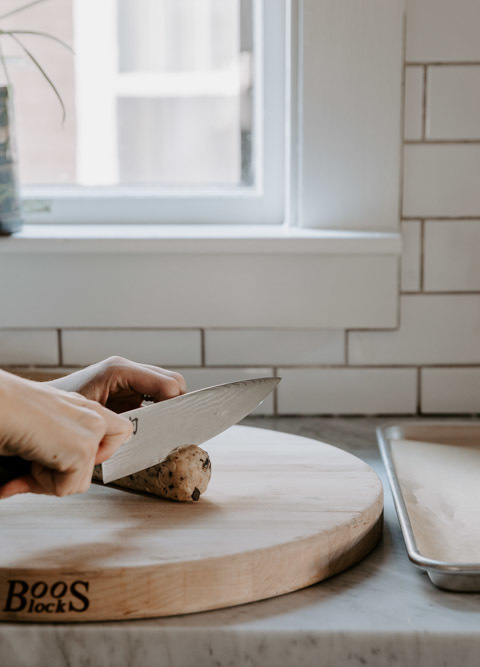 Chop the dried fruit and chocolate as small and evenly as you can get them without making them a powder. This recipe has a crumbly dough, and large chunks can tear the dough apart when you're trying to slice it. It probably will happen a little bit regardless, so don't fret. Just pat the dough back together to the best of your ability. It doesn't have to be perfect!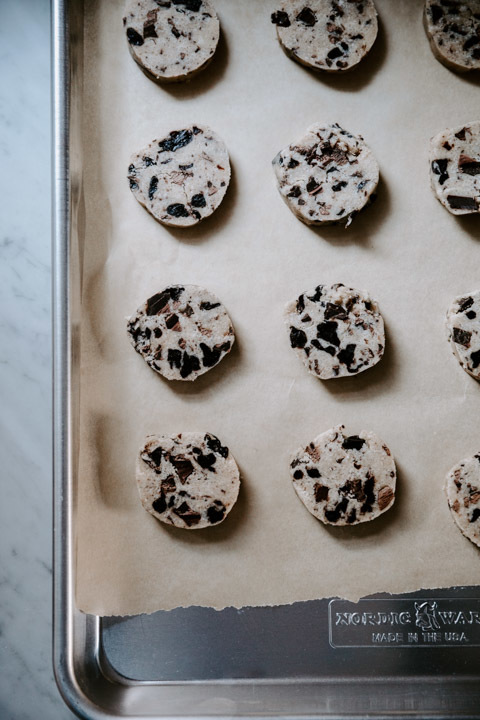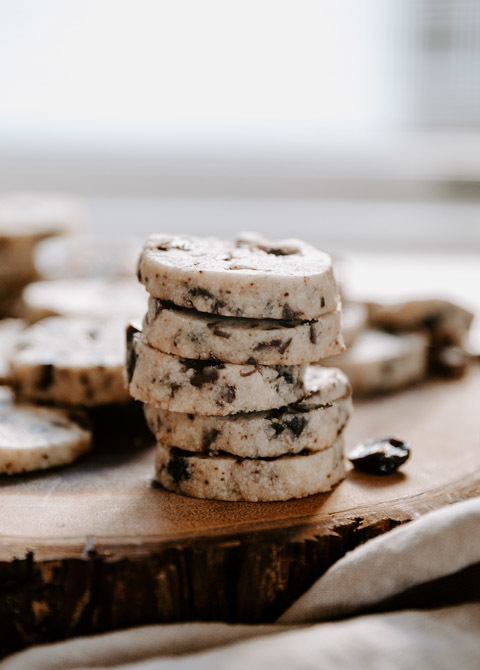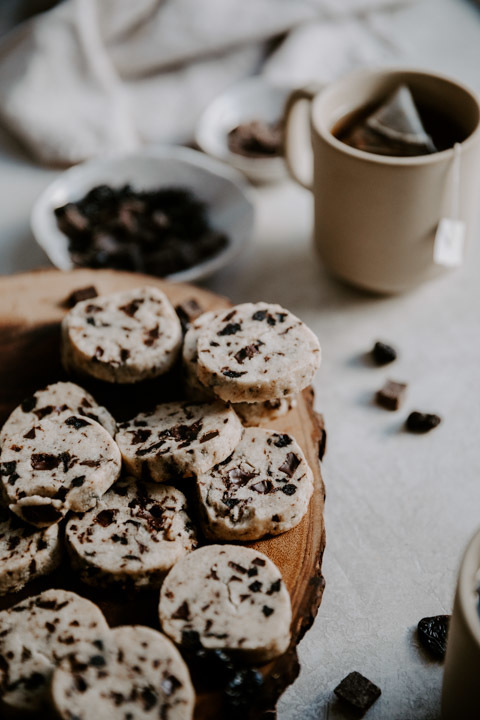 Dark Chocolate Cherry Shortbread Cookies
This Dark Chocolate Cherry Shortbread Cookies recipe is the perfect, salty and sweet combination that just melts in your mouth. It isn't too complicated and perfect to bring to all of your holiday parties.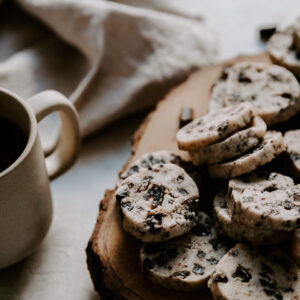 Ingredients
1

cups

cultured butter, room temperature

.67

cups

sugar

2

tsp

vanilla extract

2.25

cups

unbleached all-purpose flour

1

tsp

salt

1

cups

sweetened and dried sour cherries, chopped small

1

cups

dark chocolate chunks, chopped small
Instructions
In a standing mixer, cream butter and sugar together for 5 minutes, or until light and fluffy.

Add the vanilla and beat for 1 minute. Add the cherries and chocolate, and combine on low speed. In a separate bowl combine flour and salt, then slowly mix into the sugar mixture.

Transfer dough in 2 or 3 parts large sheets of wax paper or parchment paper. The dough should be a bit crumbly, gently work it together and then form into a circle log, rolling inside the wax paper as necessary. Neaten the ends as best as you can and place the wax-paper-wrapped dough in the freezer for 10 minutes, or the fridge overnight.

Heat oven to 350° on a low bake setting (or 325° if you don't have a low bake option). Remove the log from the freezer, discard the paper and using a sharp knife, slice into ¼-inch-thick rounds (or thicker if you prefer). Space the cookies about 1-inch apart on the baking sheets and freeze again for about 10 minutes.

Remove from the freezer and bake for about 10-12 minutes. The cookies should not brown but remain pale with just a hint of browning around the edges. Move from cookie sheet to wire cooling rack as soon as they've hardened a bit, about 5 minutes.

Optional: Feel free to dip in melted dark chocolate, sprinkle with powdered sugar, or enjoy plain with tea or coffee.
Nutrition
Serving:
1
g
Calories:
98
kcal
Carbohydrates:
16.8
g
Protein:
1.4
g
Fat:
3
g
Saturated Fat:
1.7
g
Cholesterol:
5
mg
Sodium:
102
mg
Fiber:
0.8
g
Sugar:
7.2
g