The Health Benefits of Cherries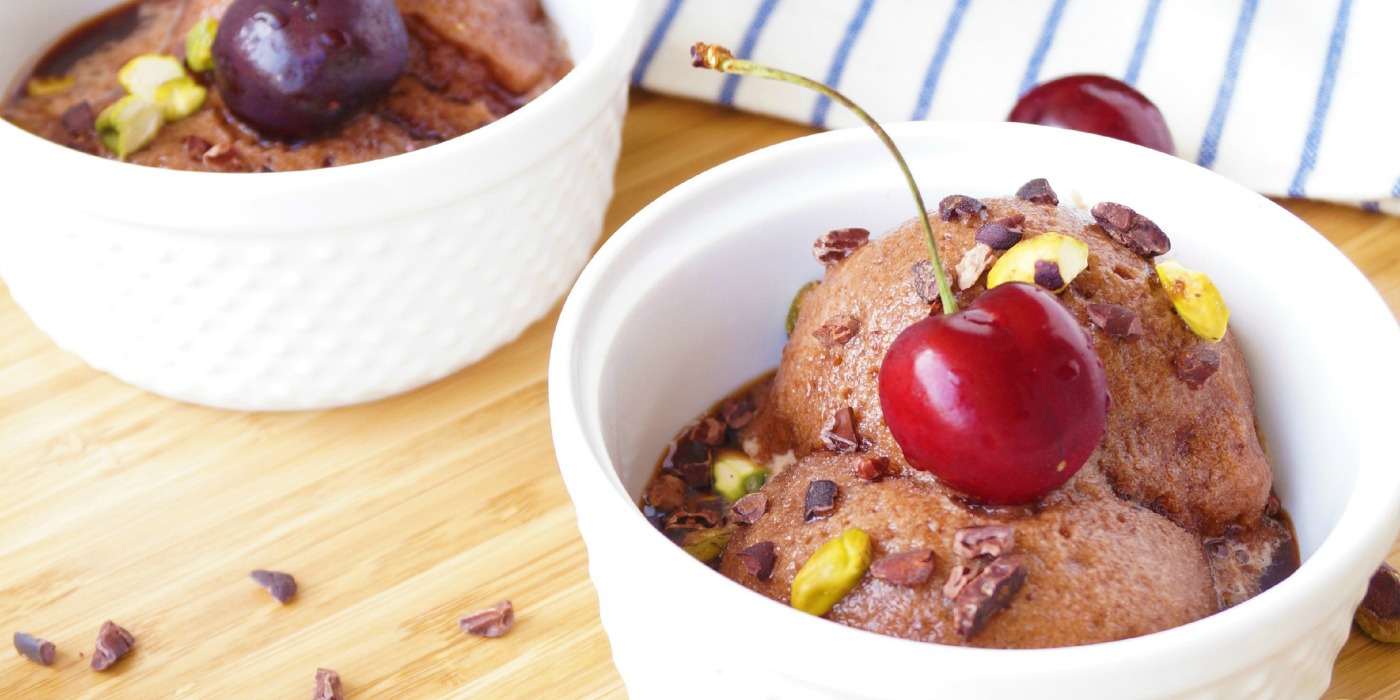 Cherries are delicious, decadent, versatile… and good for you!
If you're looking for another reason to enjoy more cherries this summer, you're going to love today's recipe… Vegan Cherry Sorbet!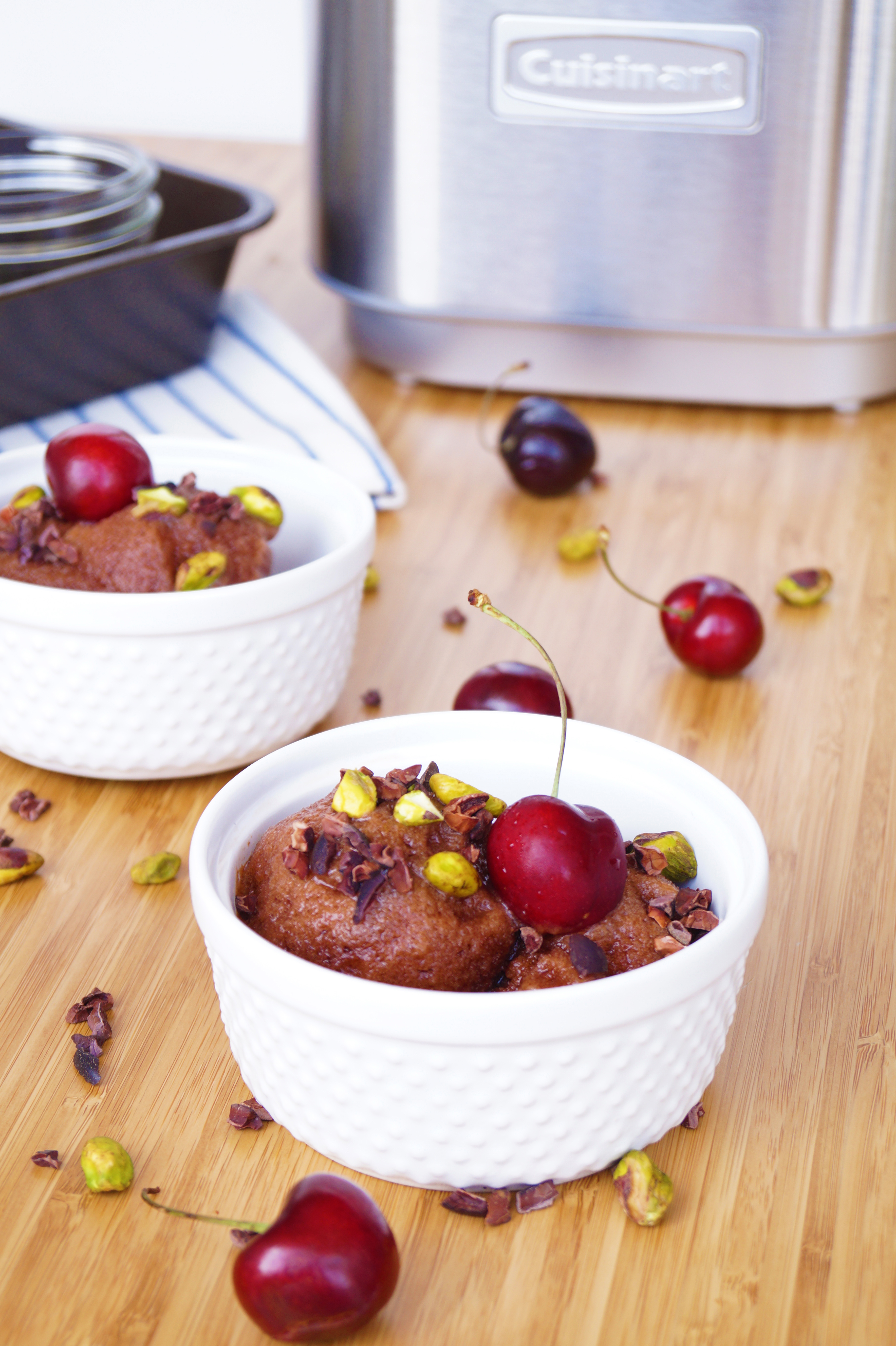 Cherries Fight Inflammation
A recent study published in The Journal of Nutrition found that participants who consumed approximately 45 fresh sweet cherries daily significantly decreased the amount of inflammatory biomarkers in the body. Anthocyanin, a compound naturally found in cherries, helps to fight and reduce inflammation. For this reason, cherries are great to consume post workout to improve recovery time, reduce swelling and muscle soreness.
Cherries Are Good For a Good Night's Rest
Cherries are a natural source of melatonin, a compound which helps regulate the body's sleep cycle.
Cherries Fight Heart Disease
Cherries rich source of anthocyanin can also help reduce plaque and nitric oxide build up, which can help improve heart health.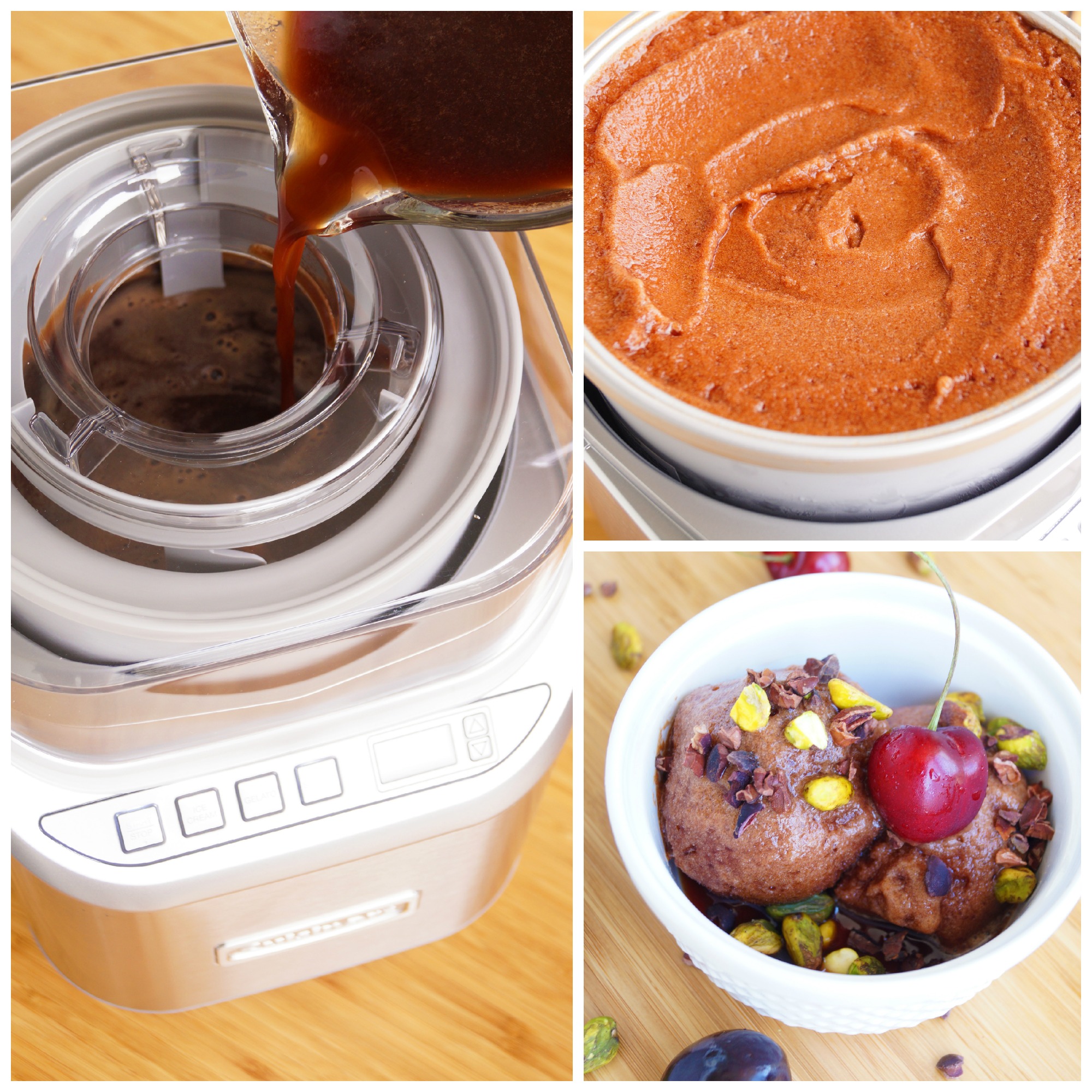 This dessert is full of flavor and health boosting super foods! Cacao nibs have a naturally bitter chocolate taste and compliment the rich taste of sweet cherries. Pistachios are a great topping as well, being that they add protein, fiber and healthy fats to this dessert and also add a wonderful crunchy texture.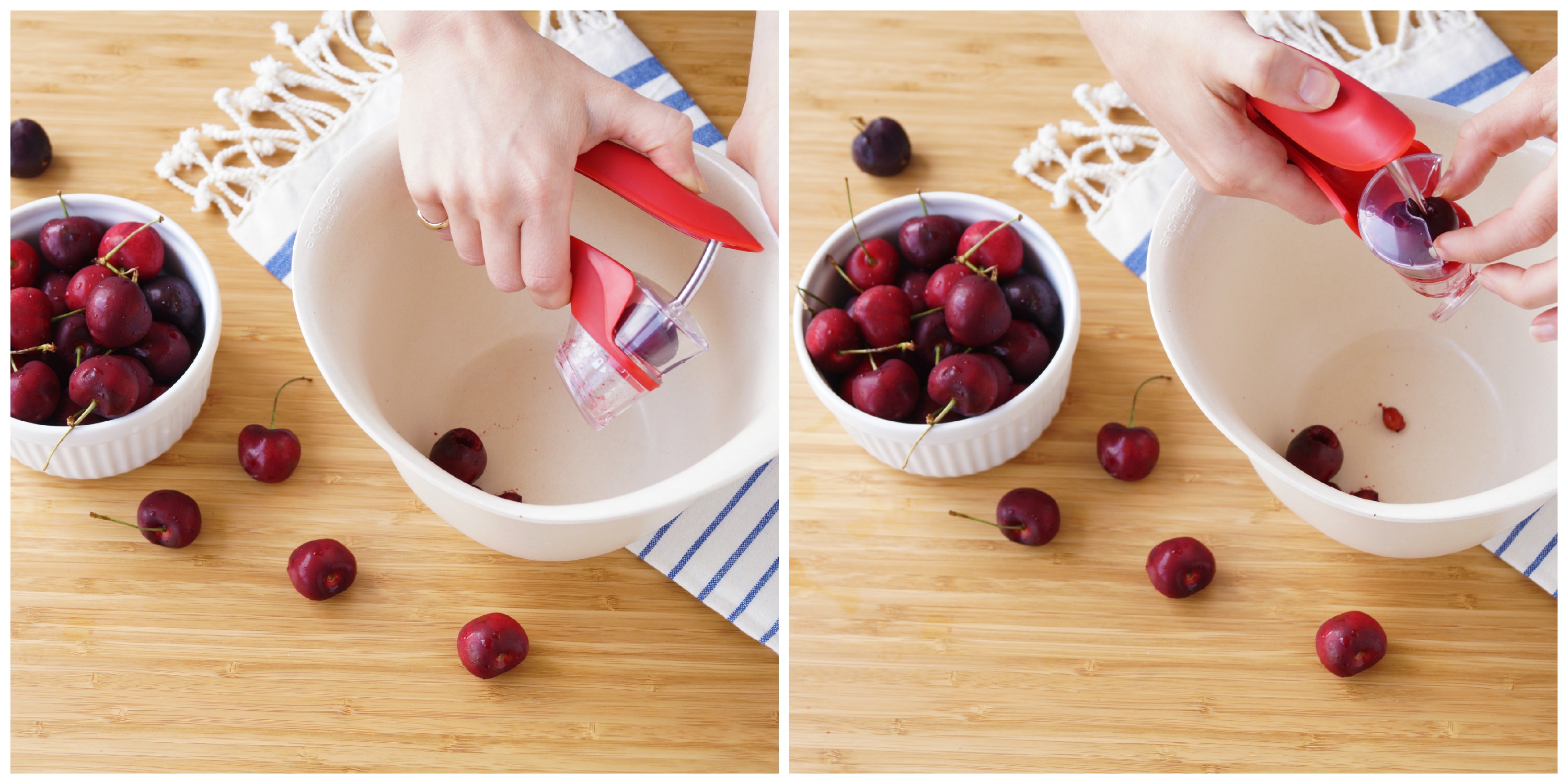 Vegan Cherry Sorbet With Cacao Nibs & Pistachios
Cherries are delicious, decadent, versatile… and good for you!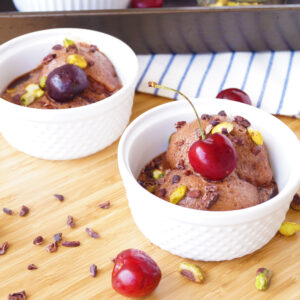 Ingredients
2

cups

organic granulated sugar

3

cups

water

6

cups

fresh sweet cherries, pitted

Pinch of sea salt

Cacao nibs

Pistachios, shelled

Choose organic ingredients when possible
Instructions
Add 2 cups of granulated sugar into a glass mixing bowl

Pour 3 cups of boiling water into the bowl and whisk together until sugar is completely dissolved

Pit 6 cups of fresh sweet cherries

Place cherries into a high speed blender and blend until smooth and liquefied

Strain cherry juice through a fine mesh strainer

Combine strained cherry juice with sugar water and add in a pinch of sea salt to make the sorbet base

Refrigerate sorbet base for a least two hours

Make sorbet in Cuisinart ice cream machine, following the machine instructions. Sorbet will take approximately 40 minutes

Meanwhile, chop pistachios and prepare desired toppings

When sorbet is finished it will appear thick and creamy. Scoop into bowl and top with cacao nibs and chopped pistachios

Save leftover cherry sorbet in the freezer