5 Healthy Swaps for Your Summer Picnic Favorites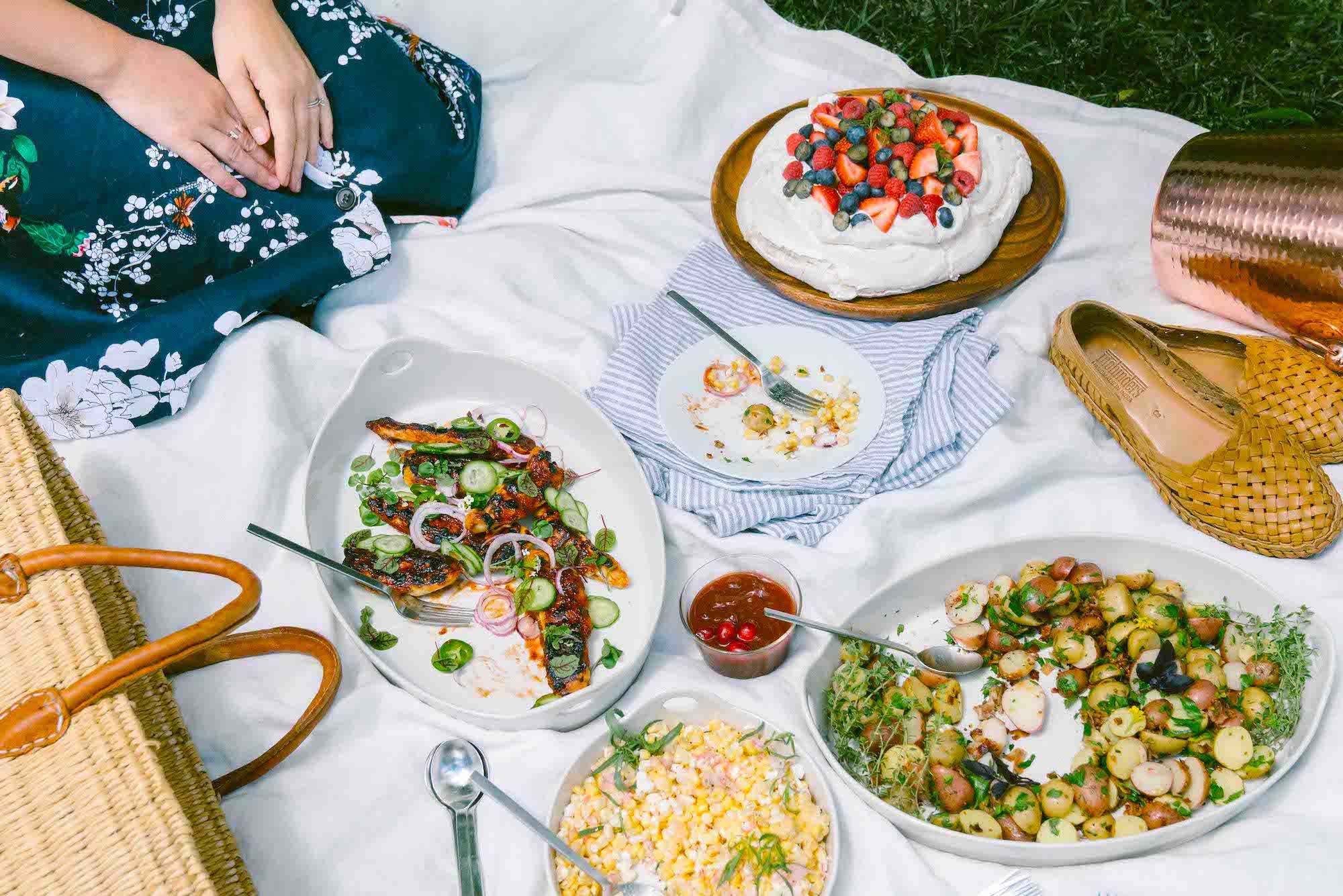 Warmer weather is the perfect excuse for a picnic (but a good indoor picnic isn't out of the question if it's raining or humid). With picnic classics like potato salad, pasta salad and even the fresh slice of pie, there's so much to enjoy. If you're looking for a healthier picnic, use these five swaps as inspiration. These recipe ideas use more flavor intense solutions and rely on less higher fat condiments while using produce for natural sweetness and color.
As an added bonus, this menu is entirely gluten-free for an inclusive meal for all your guests.
1. Mustard Herb Potato Salad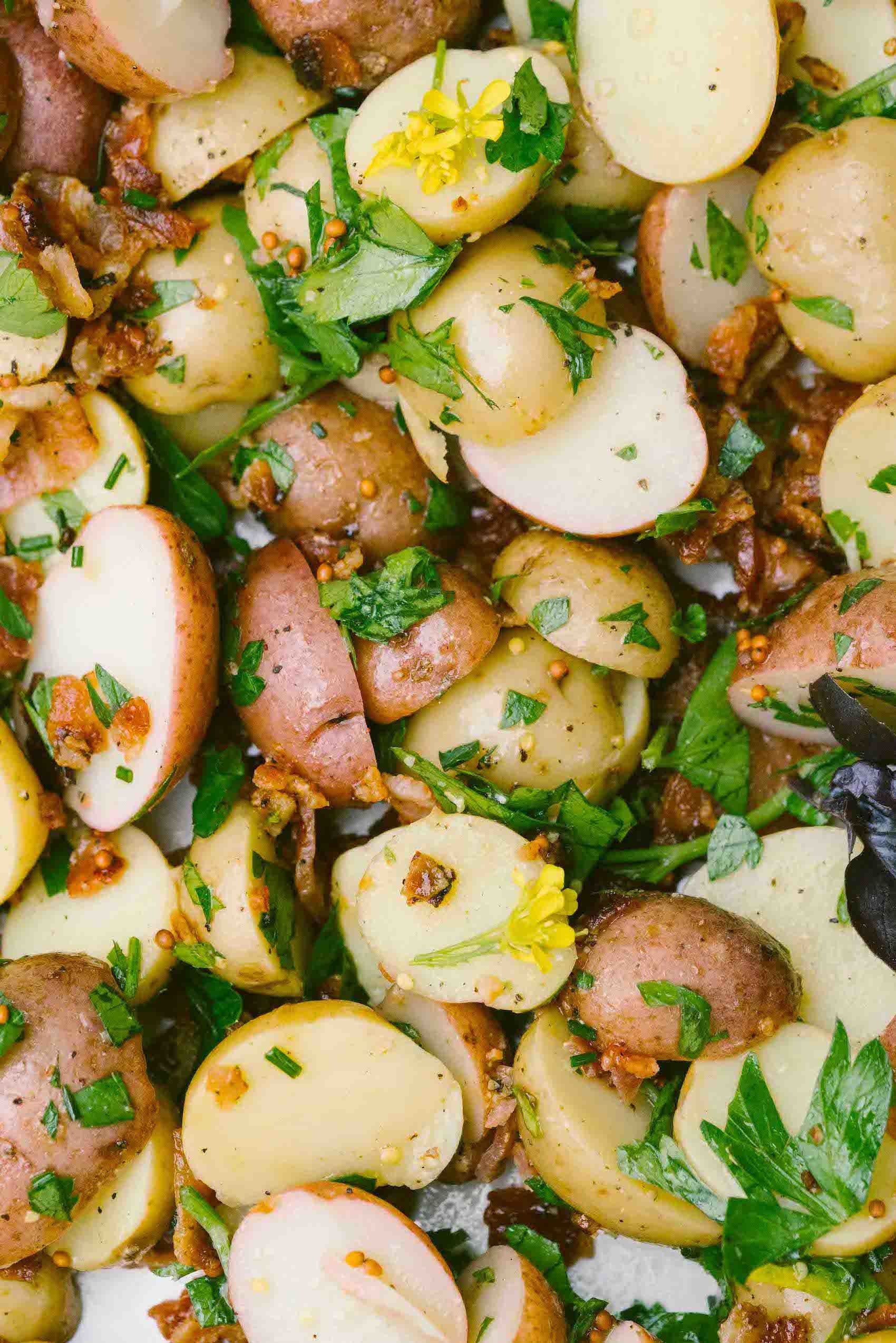 Swap the standard 'way too much mayo' potato salad for a mustard herb dressing instead. Blend chopped herbs (I used parsley and chives here with a little lemon thyme) with olive oil, cider vinegar, whole grain mustard and salt and pepper. Mix into the cooked potatoes of your choice for a flavor packed, not bland side dish. Want to add more color? Try this with purple potatoes!
ED Ceramic Serving Board

By Royal Doulton

Shop Now
2. Fresh Corn Salad with Lime Dressing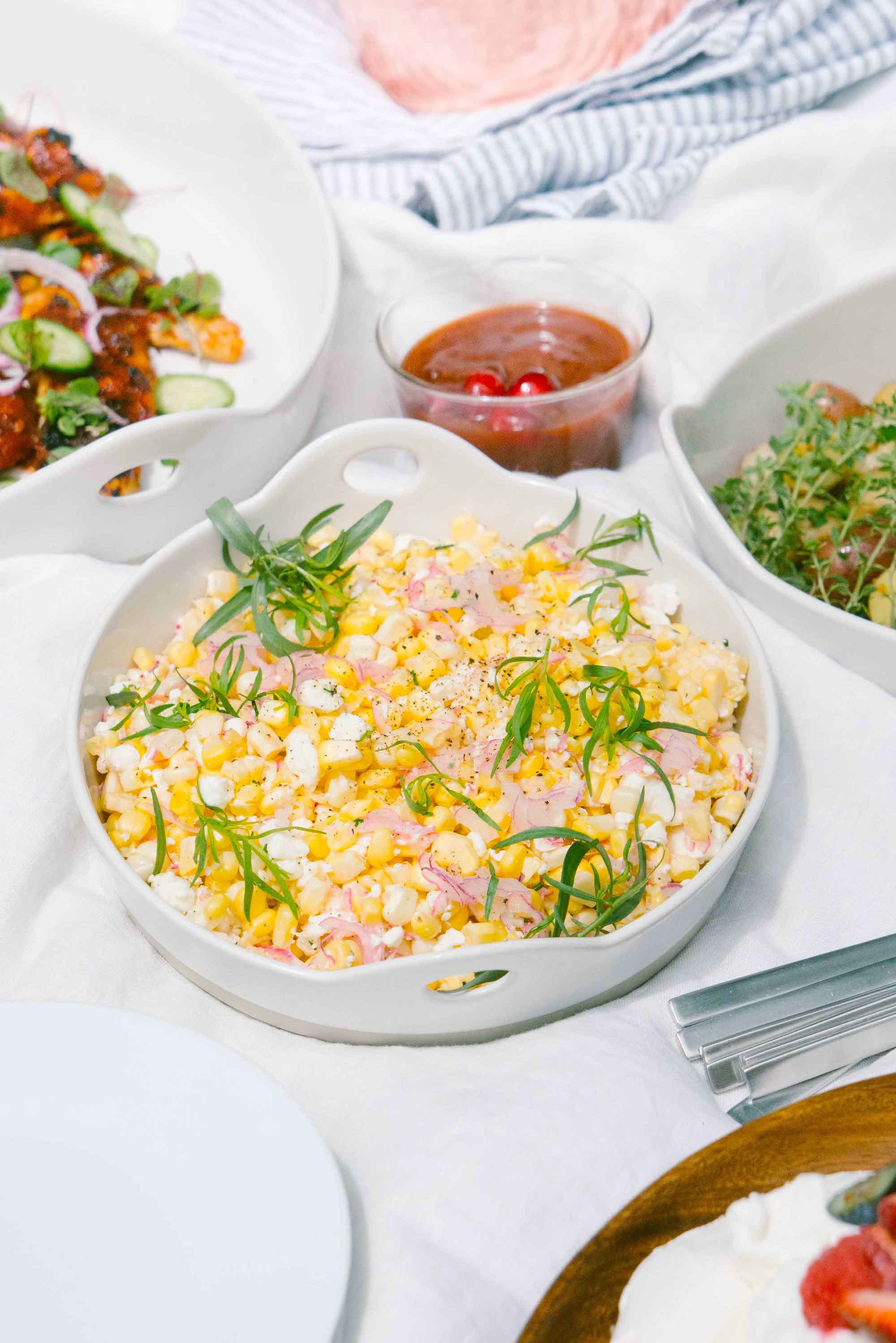 Swap buttered corn on the cob for a fresh corn salad with lime dressing. Corn on the cob is an amazing summer classic, but it's a bit messy for a picnic. A fresh corn salad requires no cooking and no butter. Just a little crumbled salty feta cheese, the juice of one lime, red onion and some pepper. Feta cheese packs a major flavor, and you only need a little. Word to the wise: this also makes an excellent taco salad topping.
ED Ceramic Large Serving Bowl

By Royal Doulton

Shop Now
3. Cranberry BBQ Sauce Chicken
Swap store bought BBQ sauce for antioxidant packed cranberry BBQ sauce. BBQ sauce might be one of my favorite condiments, but if you're buying it at the store, it typically relies on sugar as a main ingredient.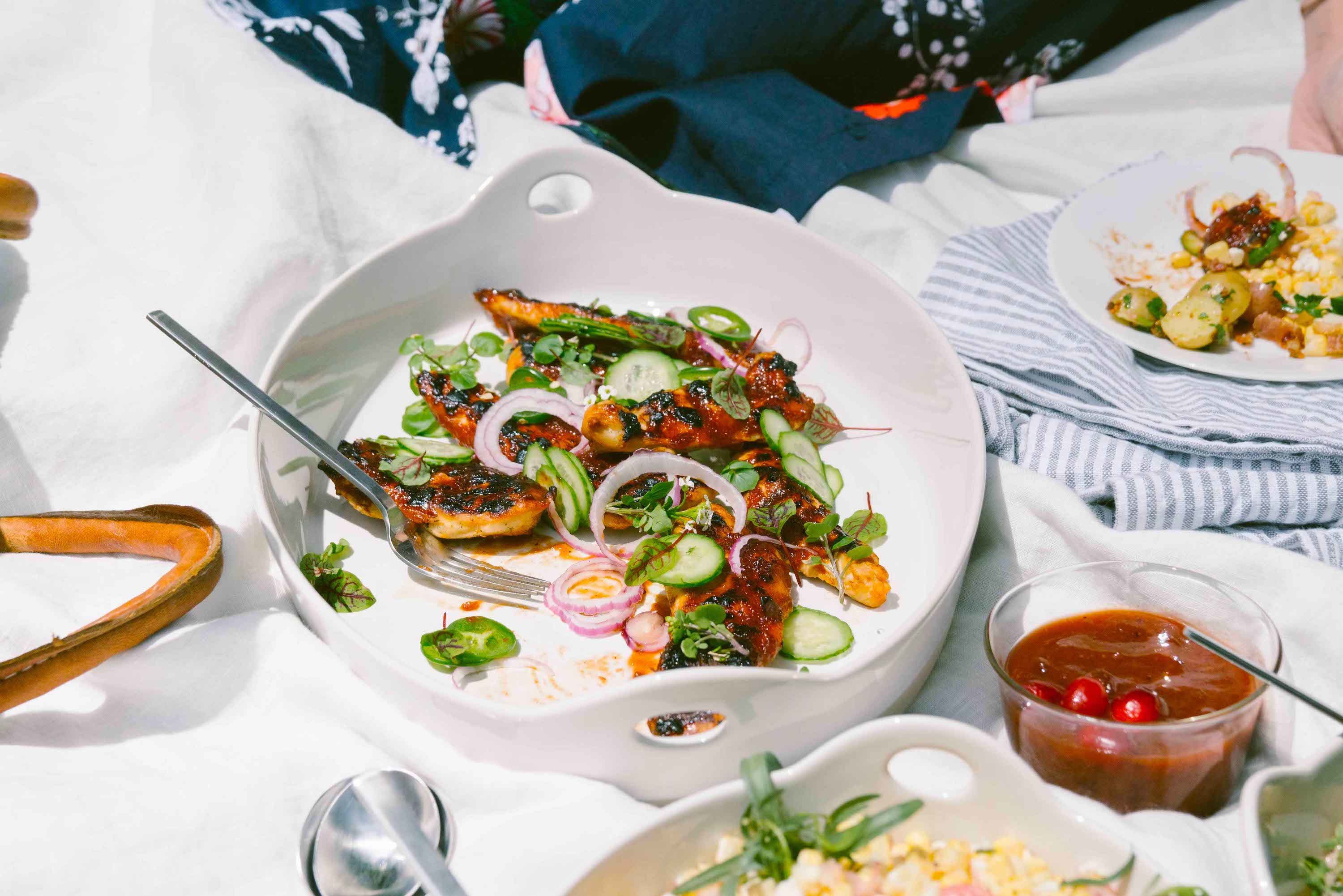 To make a balanced, better for you sauce, I use a convenient pantry staple you probably wouldn't expect… cranberry sauce (honestly everyone needs to it year round). Cranberries add more color, flavor and health benefits (hello polyphenols). Add half a can of cranberry sauce to cider vinegar, liquid smoke, Worcester sauce, tomato sauce with chipotle spice and onion powder and whisk.
4. Naturally Sweet Cantaloupe Juice
Swap lemonade for fresh melon juice. Melons are coming into season which means they'll be flavor packed and inexpensive. Remove the seeds and rind and juice or blend with a little water in a blender.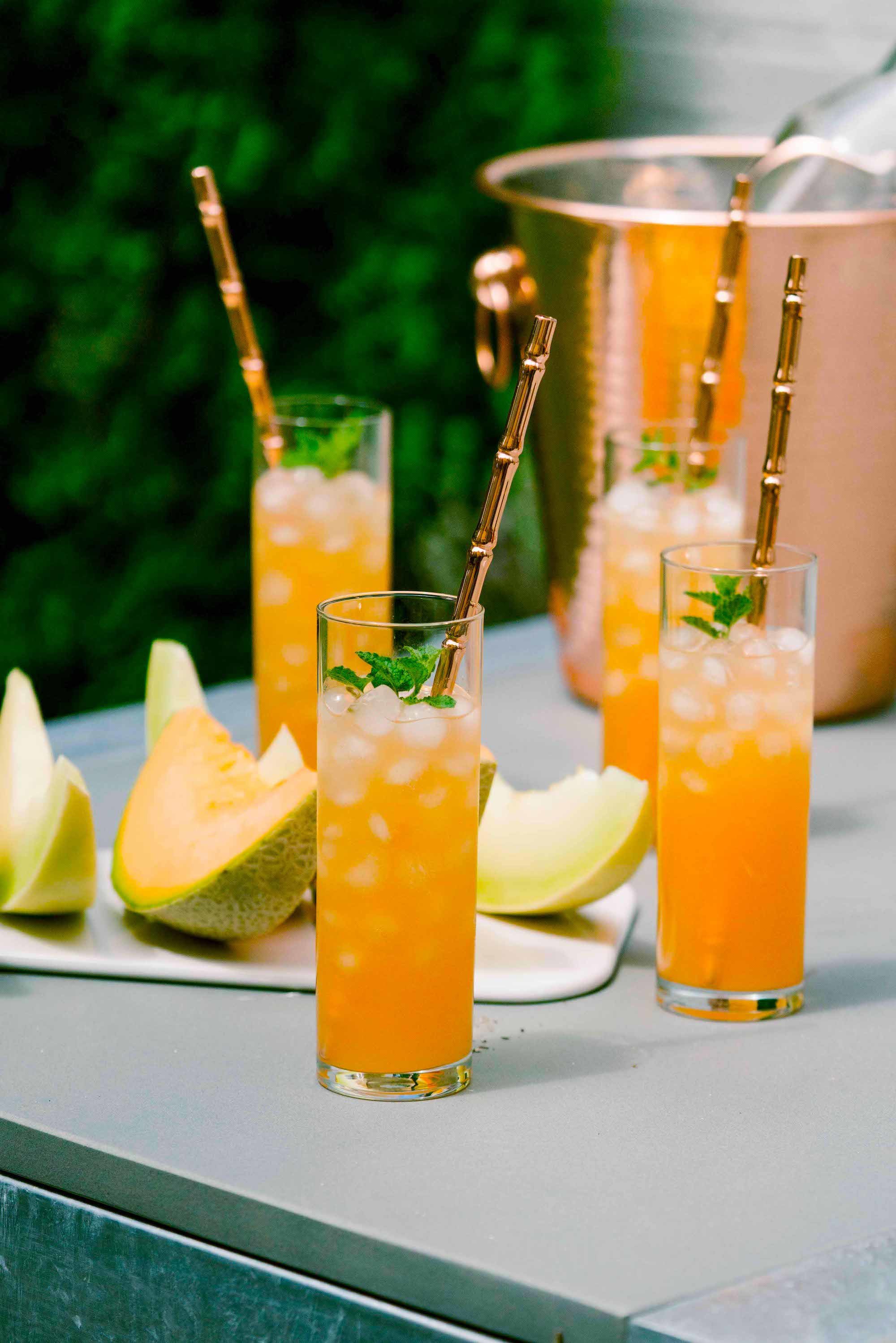 Strain through a fine mesh sieve and serve over ice with mint. It's naturally sweet, hydrating and uniquely flavored. Store it in an ice bucket (not just for wine!) And serve with a fun straw.
Old Kentucky Home Copper Ice Bucket

By Twine

Shop Now
5. Fresh Fruit Pavlova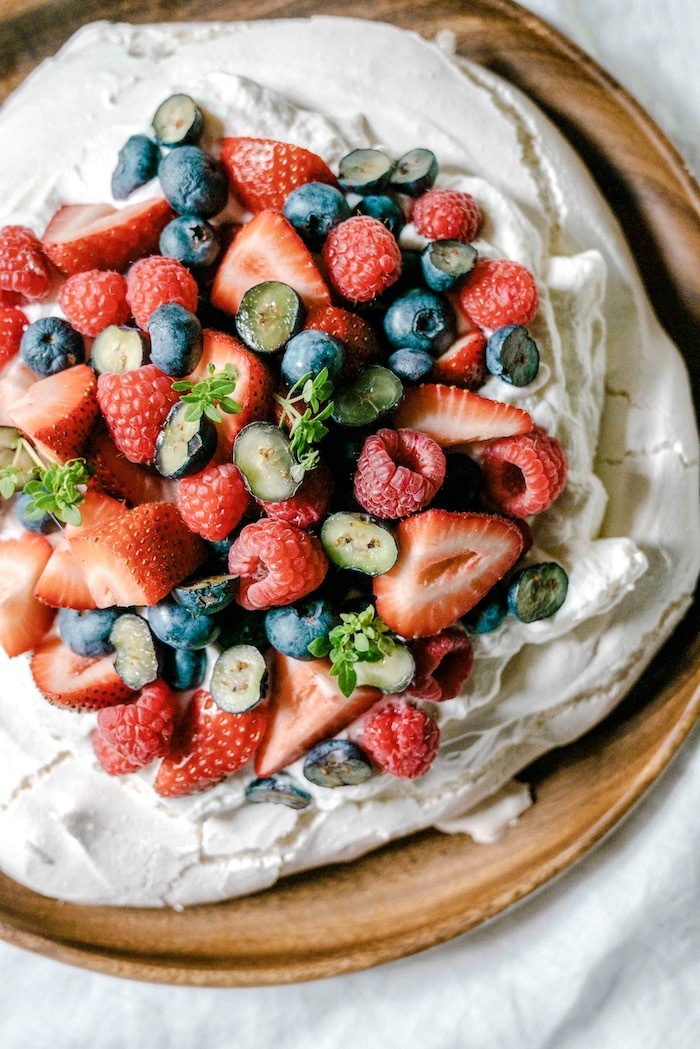 You just can't skip dessert for a picnic. To take advantage of fresh berry season, my default solution for a gluten-free dessert is a pavlova. A giant (or individual size!) meringue is topped with whipped cream and tons of fresh fruit. We like to joke it's "mostly air" but it is a nice and light dish that's easy to make but brings visual drama to the table. Get the pavlova recipe here.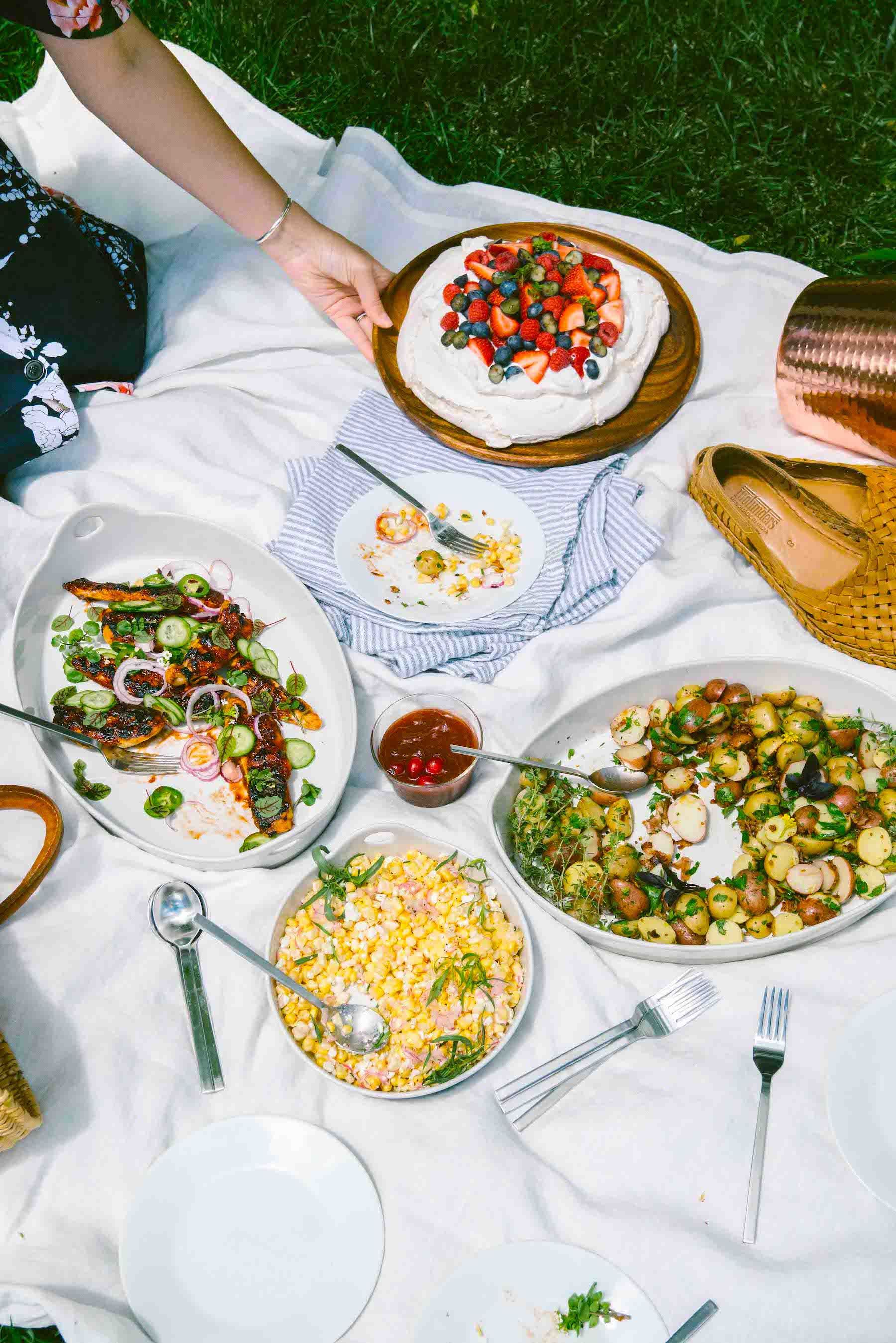 Want more healthy lifestyle tips or summertime fun inspiration?
Find a mix of summer party inspiration and healthy living how-to's below: