You'll Wonder How You Ever Grilled Without These Tools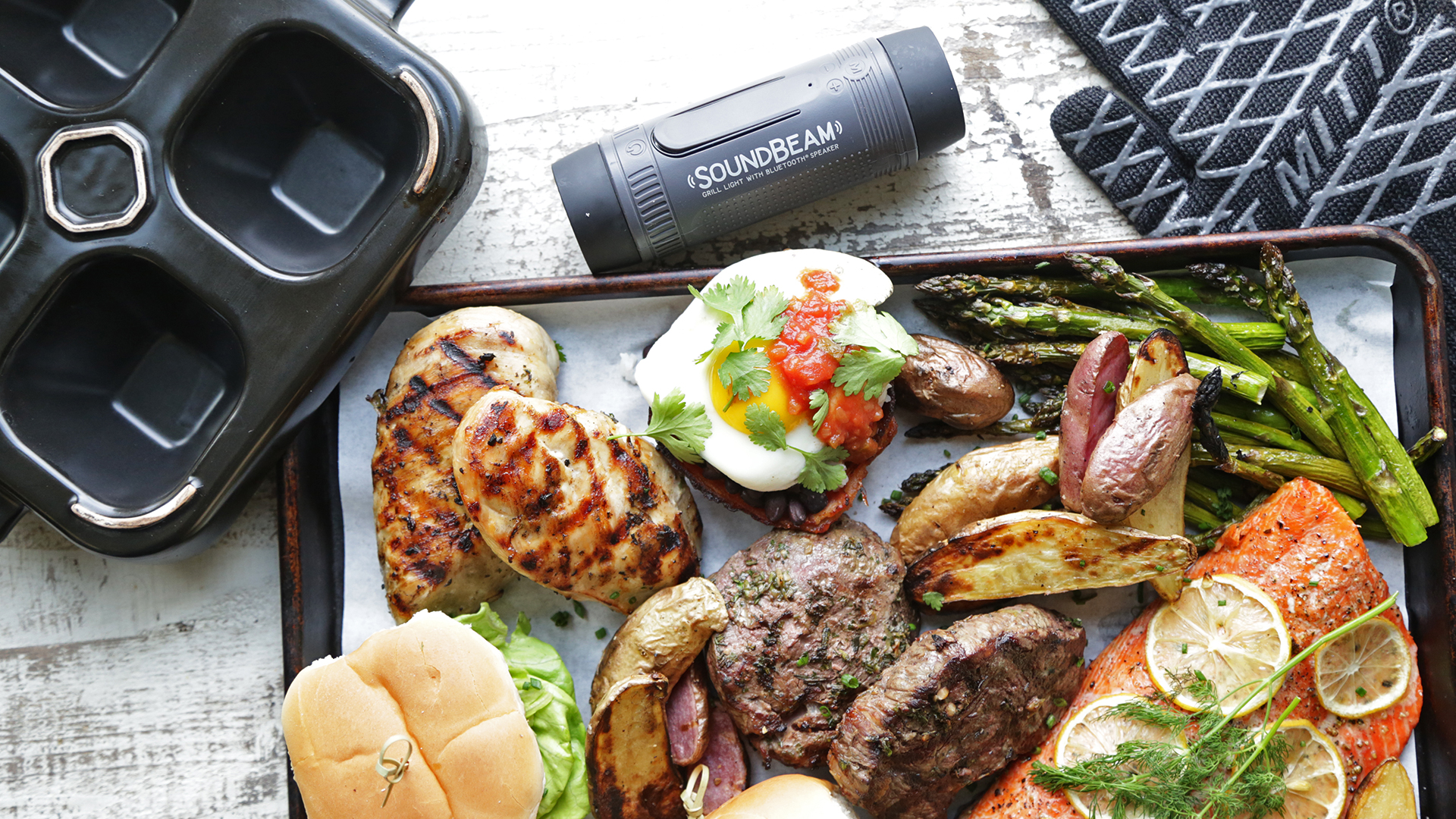 I can cook indoors all year long, but when the weather finally turns a little warmer, I head straight outside and fire up the grill!
Since grilling weather isn't year-round in most of the U.S., we have to make good use of the season. I'm excited to show you a few fun products from Charcoal Companion that have stepped up my grilling game this year.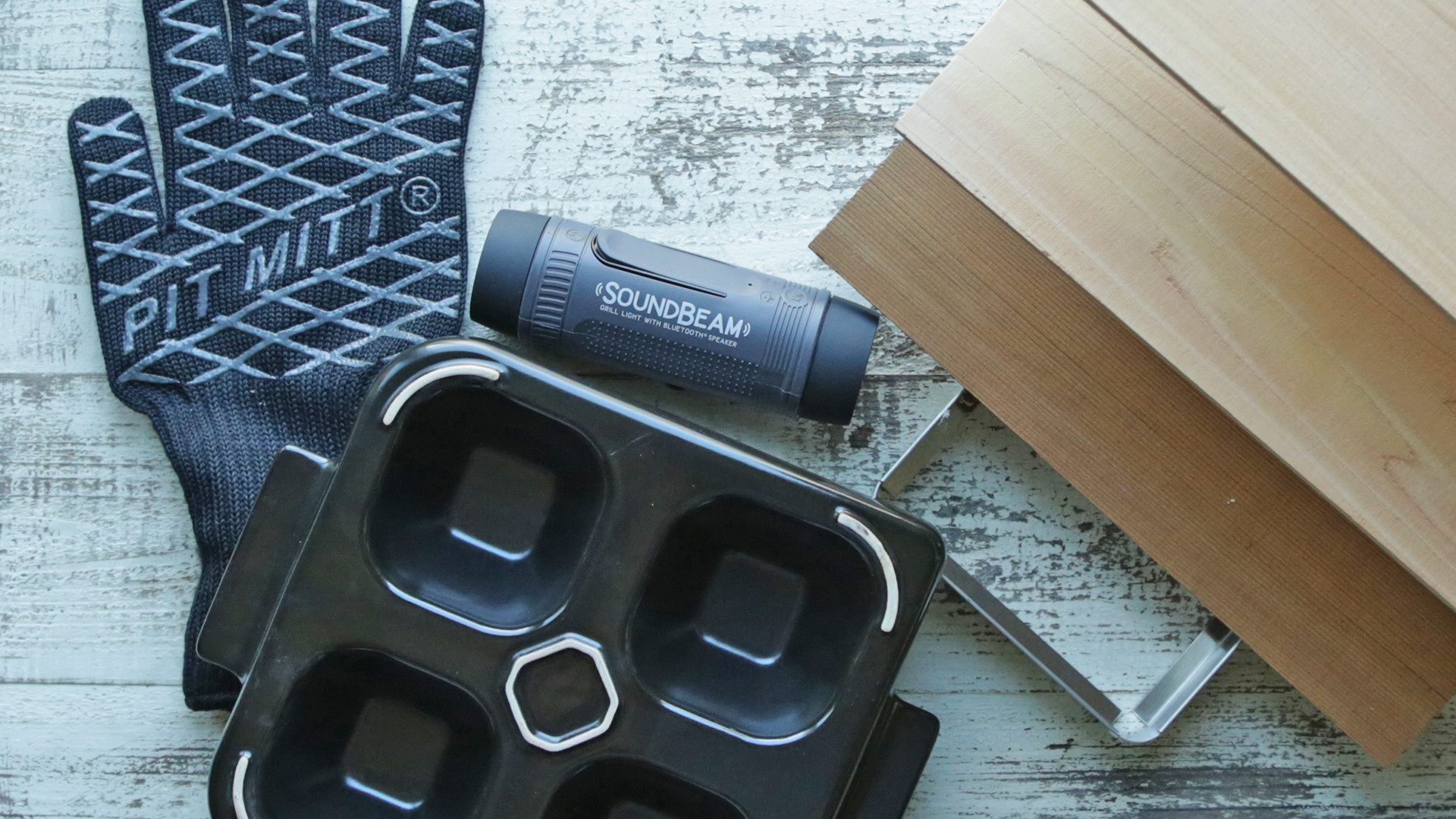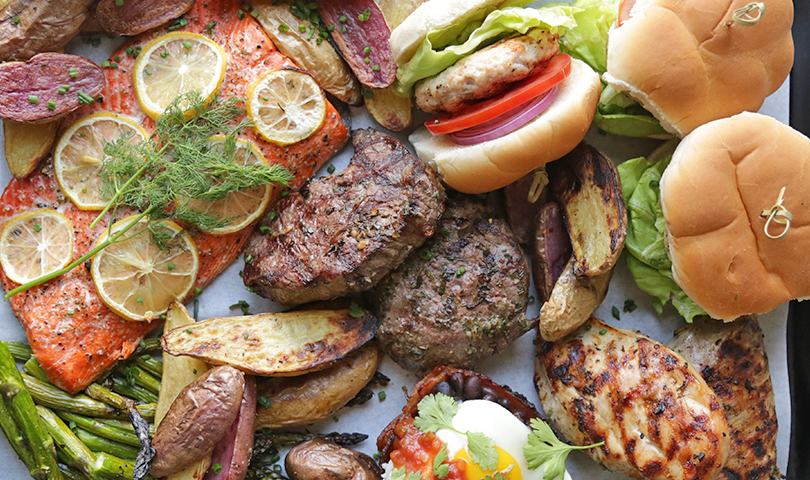 I love cooking food on cedar planks, which imparts a unique smoky flavor to meat, fish, and veggies. The 3-Tier Plank Holder makes excellent use of space, especially for a small grill. The planks stack up on the metal holder, allowing everything to cook evenly. Since the planks flavor the food, I just used olive oil, salt, and pepper to season sockeye salmon, fingerling potatoes, and asparagus. The smoky, woodsy flavor that the planks imparted was out of this world and I still had more room on the grill.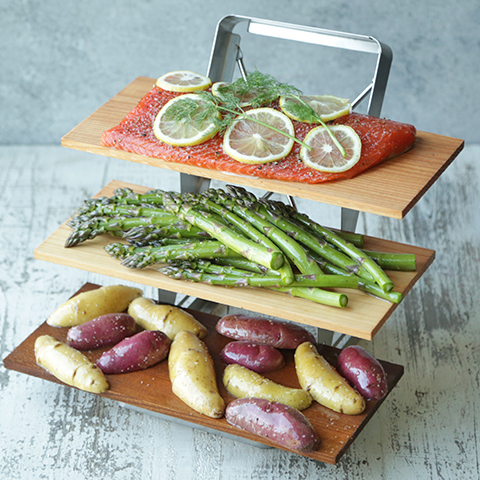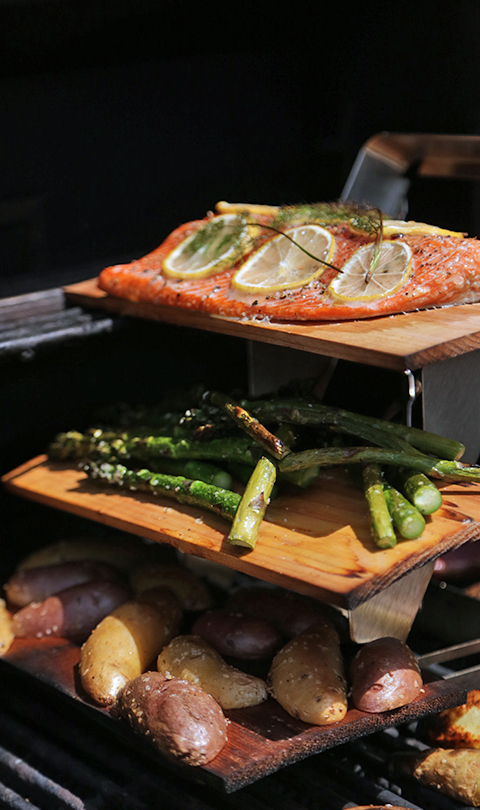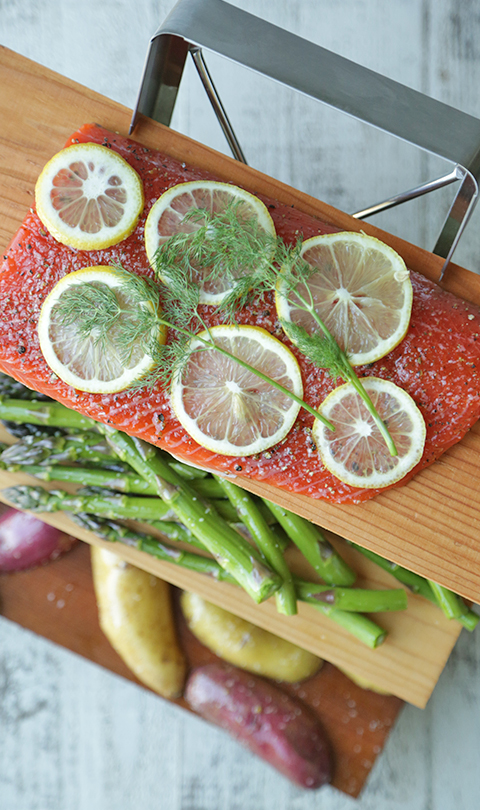 While you might not think of the grill for cooking bacon, this might just change your thinking. The Flame-Friendly Ceramic Bacon Bowl is a dish that creates edible bowls made completely of bacon. You heard that right! You can stuff them to your heart's delight, like I did with rice, beans, salsa, and a fried egg. I used about 3 slices of bacon per bowl, which I wrapped around the inverted dish. It goes on the grill for 40-50 minutes with the lid closed, or until the bacon is crisp. The dish easily catches all of the grease and once the bowls are cool, you have a delightful vehicle for serving breakfast, brunch, lunch or dinner.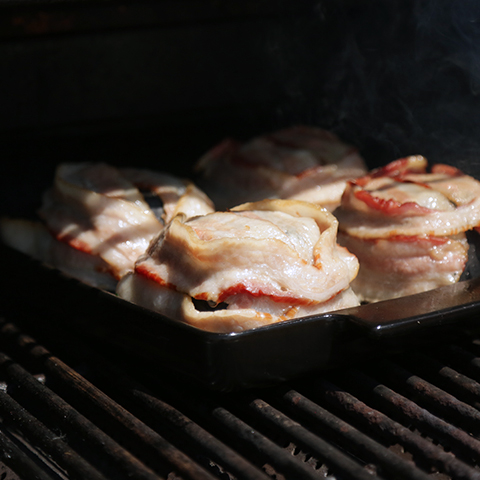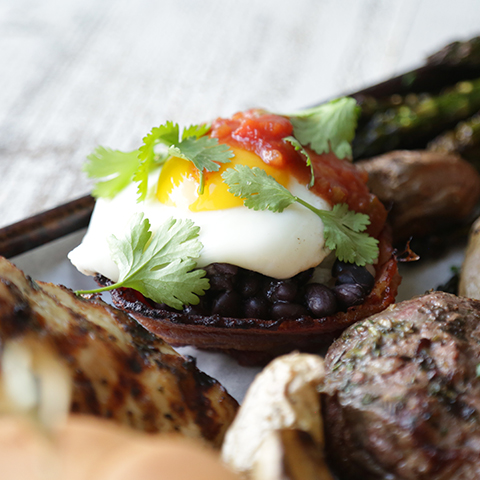 Now there are some folks who like to barbecue and others who like to grill. Some like to get fancy and others keep it simple. But if there's one thing in common for everyone, it's that they are cooking with some serious heat! Backyard grills can easily reach temperatures of over 450°F. Enter the Pit Mitt, a heat-resistant glove that covers your hand and lower arm, protecting you from temperatures up to 475°F. While you should proceed with caution with anything hot, I easily used it to pick up the 3-Tier Plank Holder and to transfer the Bacon Bowl off the grill. It's also great to use with tongs, protecting your hands and arms when you reach to the back of the grill.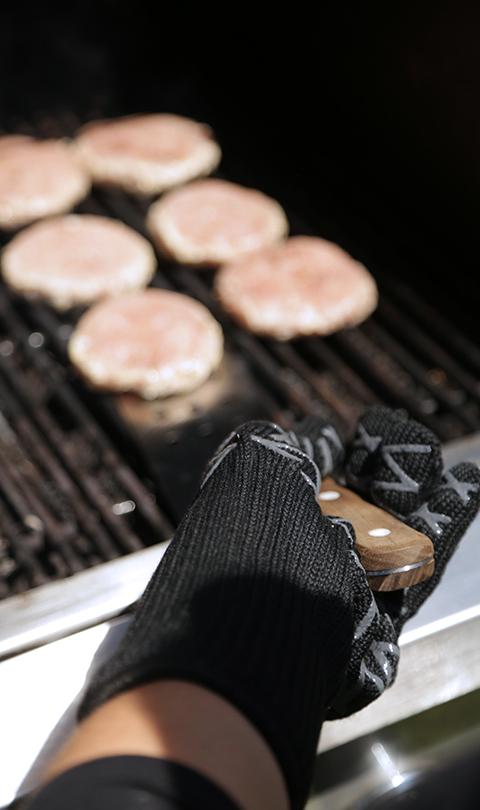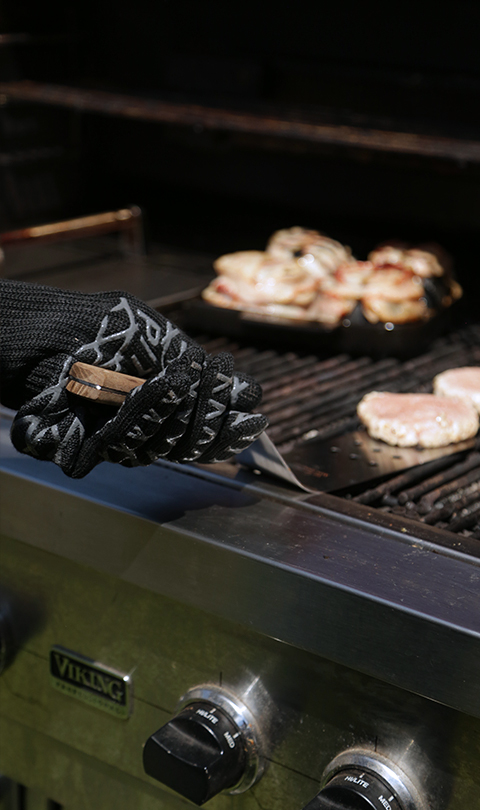 Now that I have a few fun tools for cooking on the grill, here's a fun accessory that steps up my game even more. The Soundbeam Grill Light with Bluetooth Speaker is a handy 2-in-1 device that attaches to the top of your grill. It wirelessly connects to your mobile device or tablet to crank your favorite tunes for summertime grilling. As the sun goes down, flip on the grill light so you can see what you're doing, all while the music continues to play.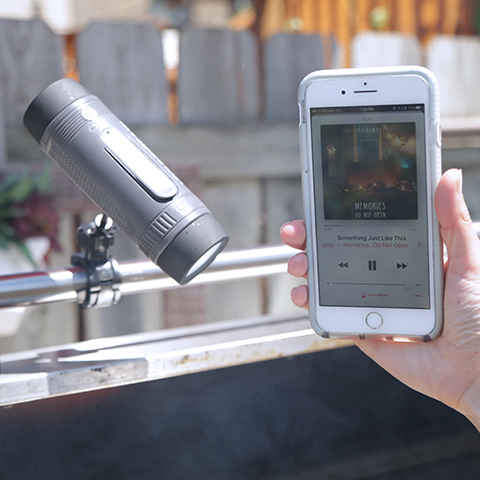 I can see each of these items becoming a hit at many a backyard barbecue this year. Here's to a long grilling season filled with delicious food!