The Best Smoked Pulled Pork Recipe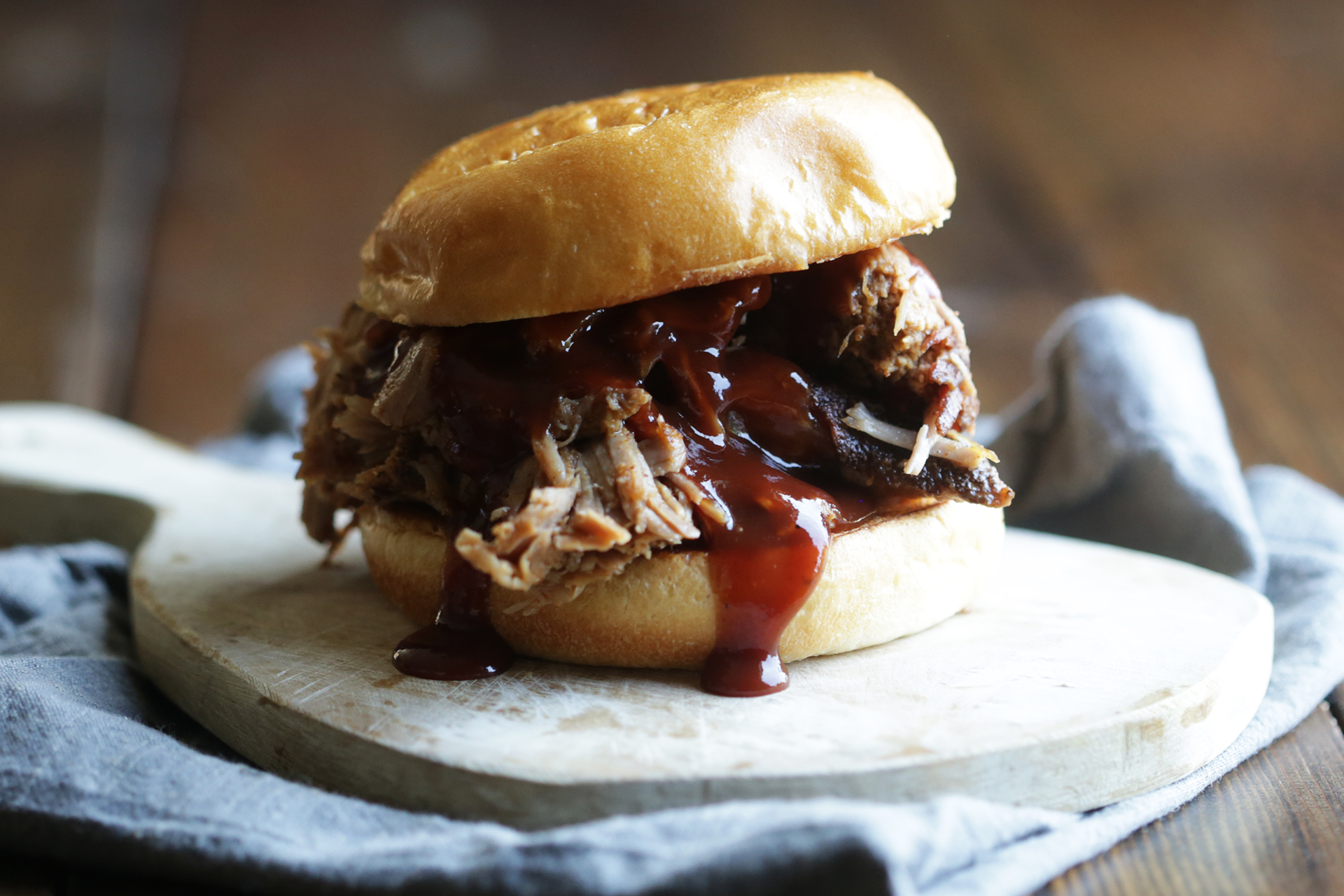 There is nothing, I mean nothing, more glorious than the smell of pork smoking. This recipe for smoked pull pork is sure to be your new favorite.
It's such a salivating smell and almost gives off hints of umami in the air that force you to take big whiffs of it. Although smoking anything is a labor of love, it's now even easier thanks to digital smokers. No getting coals to the right temperature of coming back to monitor things every hour, digital smokers can get you to the exact temperature and time that you need to be at with very little hassle. It's certainly made my smoking experience much more enjoyable and a lot less tedious.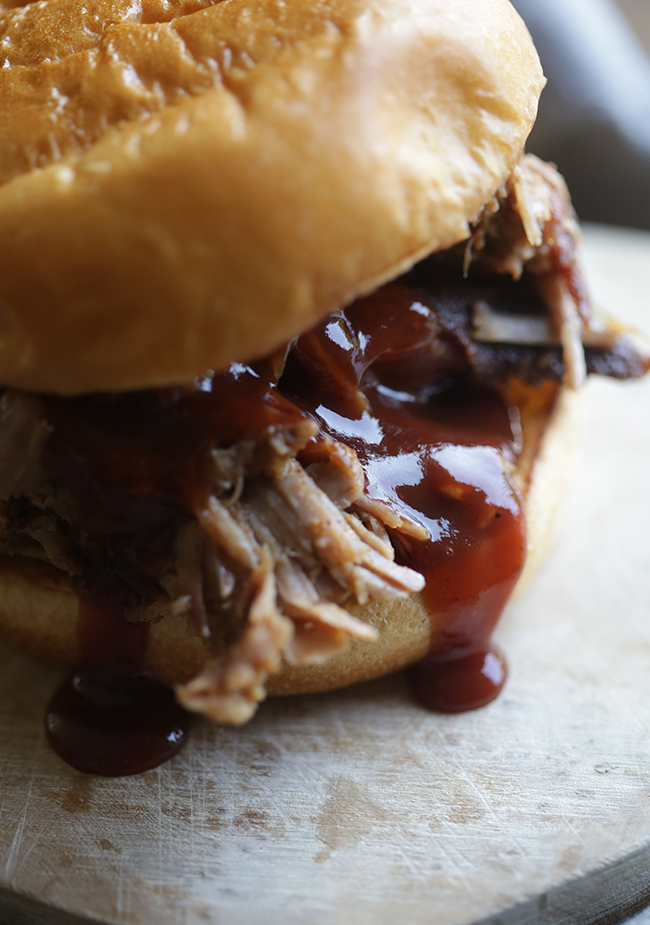 Of course all of smoking starts with a good rub that needs to be applied and refrigerated for 24 hours, sorry no compromising. From there it's all about placing it in the smoker and forgetting about it for 5 to 6 hours. Here is where you can feel free to explore. Once it's been smoking for that long you can wrap the pork in foil, turn off the smoke and slow cook it the rest of the way, or you can keep smoking it for the time remaining. Smoking is all about reaching certain temperatures than it is about time smoked. You want the pork to be at a certain temperature before it's ready to be pulled. You can also super slow cook this thing at 200° to 225° for an all-day affair, totally up to you!
Happy smoking 🙂
Smoked Pulled Pork Recipe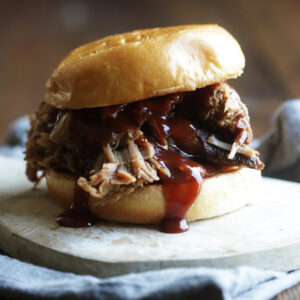 INGREDIENTS
½ cup of brown sugar
1/3 cup of kosher salt
¼ cup of onion powder
¼ cup of garlic powder
¼ cup of ground mustard
¼ cup of paprika
1 tablespoon of chipotle powder
7 to 8 pound pork shoulder
Buttered and toasted brioche hamburger buns
Your favorite BBQ sauce
INSTRUCTIONS
In a large bowl mix the brown sugar, salt, onion powder, garlic powder, ground mustard, paprika and chipotle powder until it's completely combined.
Next coat the pork shoulder on all sides with the barbecue rub and place it in a 13x9 dish covered in plastic.
Refrigerate for 24 hours.
Take the pork out of the refrigerator for 30 minutes before it is placed in the smoker.
Load the Bradley smoker with hickory, mesquite or apple wood, bisquettes, or any combination of the 3, and turn the temperature to 250° with the smoker turned on and set the time for 6 hours.
Remove the pork shoulder from the dish and place on the smoking rack and place in the smoker once it is preheated and a thin stream of blue smoke is coming out of the opened vent.
Smoke for 6 hours or until it reaches an internal temperature of 165°.
Once it is to temperature wrap it up completely in heavy duty foil and place it back in the smoker with the smoke turned off for 4 more hours or until it reaches an internal temperature of 198° to 200°.
Let the pork rest in the foil for 30 minutes before shredding.
Place the pulled pork on a buttered and toasted brioche bun and top off with your favorite BBQ sauce.