How to Make Mexican-Style Street Corn (Elotes)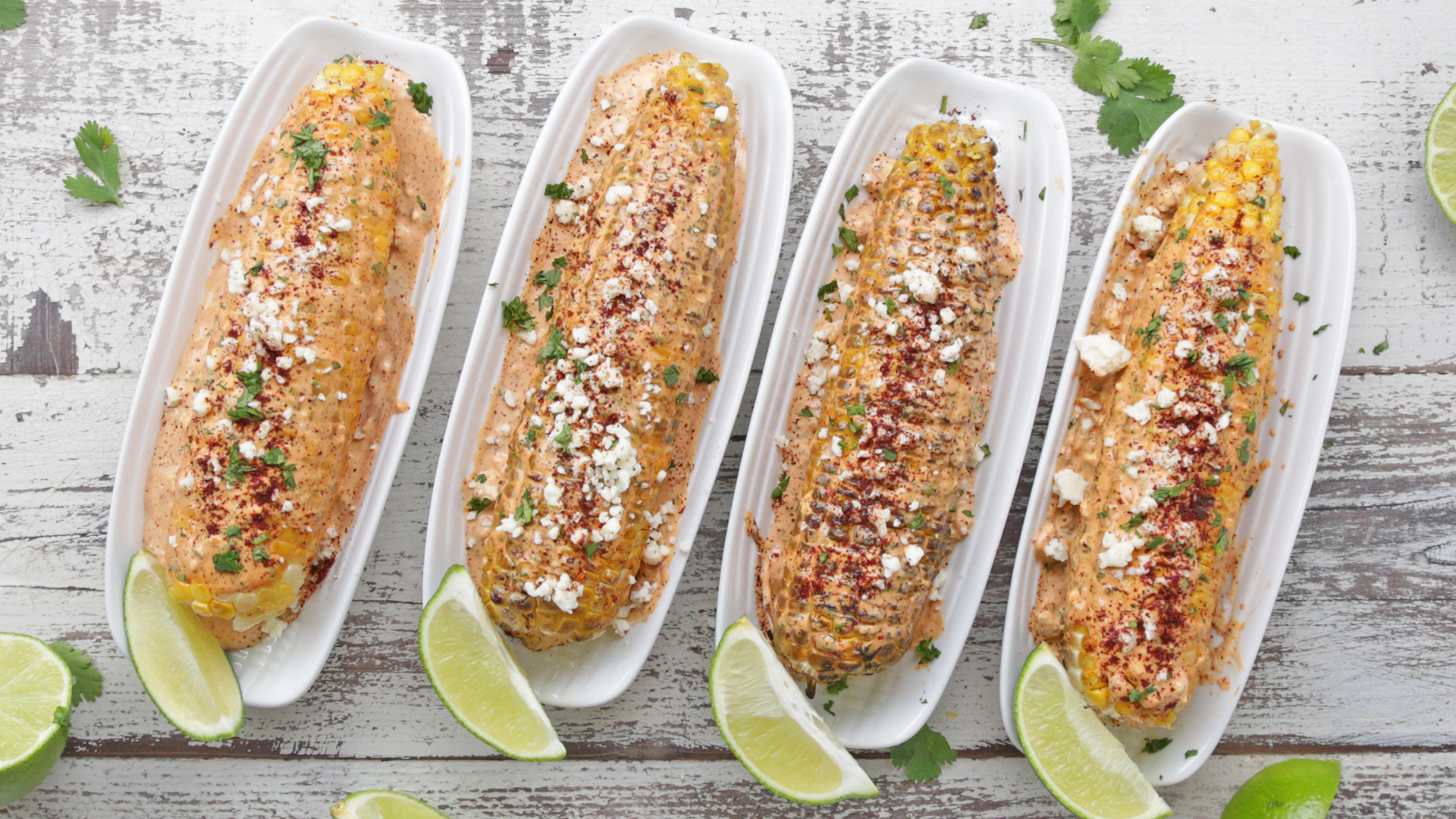 If you seriously want to know what the best thing to eat every summer is, look no further than Elotes, this street corn gem that is packed with delicious flavors.
The best part about this Mexican Street Corn recipe is that it is beyond easy to make and it will be the best thing you serve to your guests outside all summer long!
To make Elotes, you start by shucking the corn and then grilling it until it's cooked and has some nice char marks on it. Don't worry — the delicious cream/cheese sauce that smothers it will mask any charring that may scare you. After the corn is done cooking, simply set it to a cooler part of the grill and keep it warm.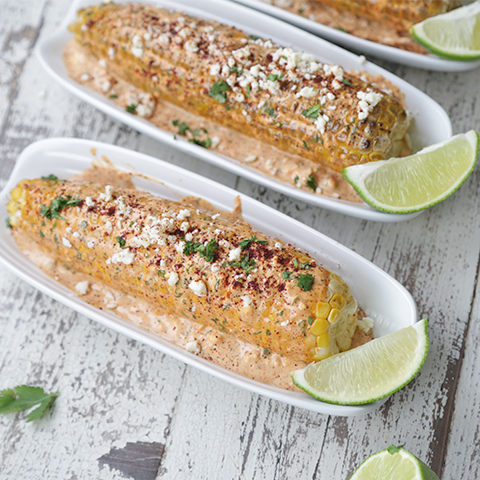 The last thing you need to do is make the delicious sauce in which the Mexican Street Corn is smothered in. It is a wonderful combo of Mexican crema (if you don't have this just use sour cream), mayonnaise, ancho chili powder, garlic, cilantro, cotija cheese and salt. Not a ton of ingredients but absolutely a ton of flavor. Once you whisk all of these ingredients together, generously spread it all over the grilled corn and serve. Sprinkle on a little more cheese, chili powder and cilantro, and serve it alongside some lime wedges.
Happy grilling, and make sure to cook up this Mexican Street Corn Elotes Recipe!
Mexican Street Corn Elotes Recipe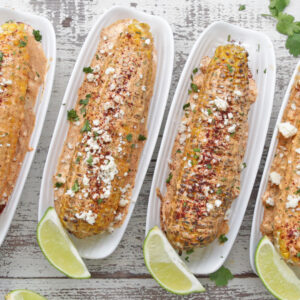 INGREDIENTS
4 ears of shucked corn
1/3 cup of Mexican crema, or sour cream
1/3 cup of mayonnaise
2 finely minced cloves of garlic
1 teaspoon of ancho chili powder + more for garnish
1 tablespoons of finely minced cilantro + more for garnish
½ cup of crumbled cotija cheese + more for garnish
¼ teaspoon of Kosher salt
Lime wedges for garnish
INSTRUCTIONS
Preheat the grill to high heat, 450° to 550.
Cook the corn on the grill until it is cooked through and has light charring. Keep warm.
In a bowl whisk together the Mexican crema, mayonnaise, garlic, chili powder, cilantro, cotija cheese and salt until combined.
Generously spread the mixture all over the cooked corn and garnish with more chili powder, cilantro, cheese and lime wedges.