Grilled Tomato & Bacon Jam Recipe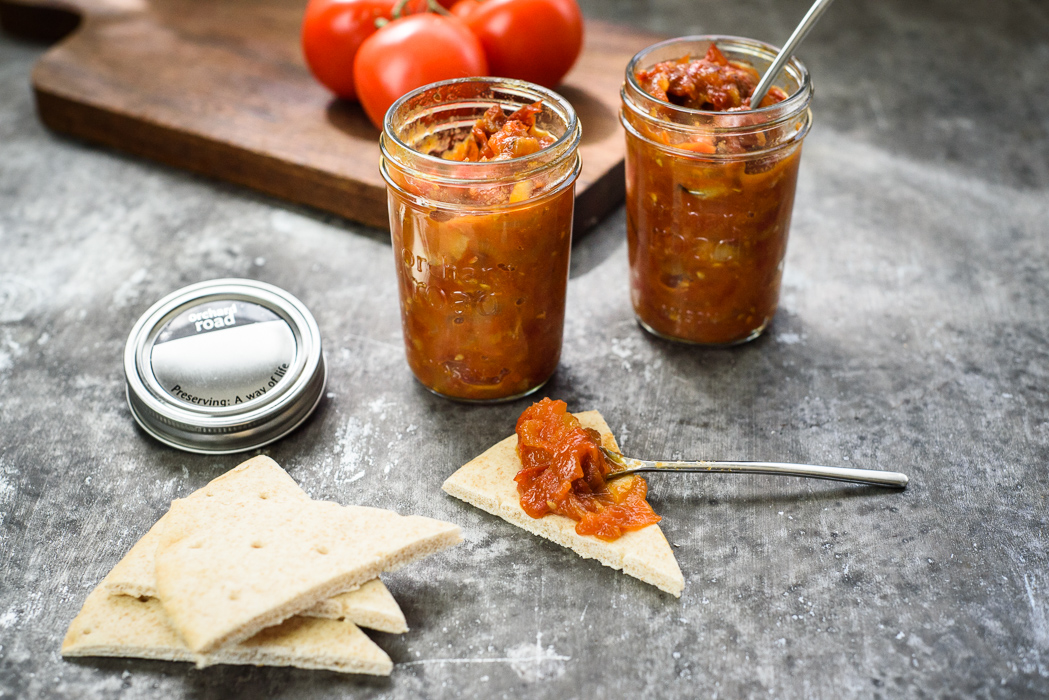 Your burger called. It wants you to make this jam immediately.
There are few things that scream summer more than a delicious juicy tomato that has ripened on the vine. I set out to take some of that summer bounty and turn it into a delicious spread. The result? This delicious grilled tomato and bacon jam recipe. Enjoy!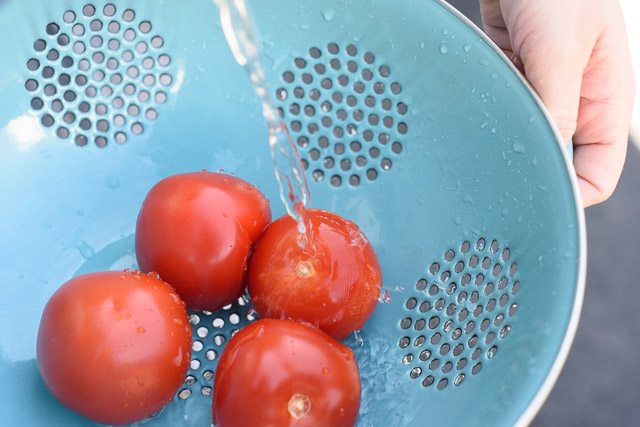 We start off with grilling our summer tomatoes to a perfect consistency.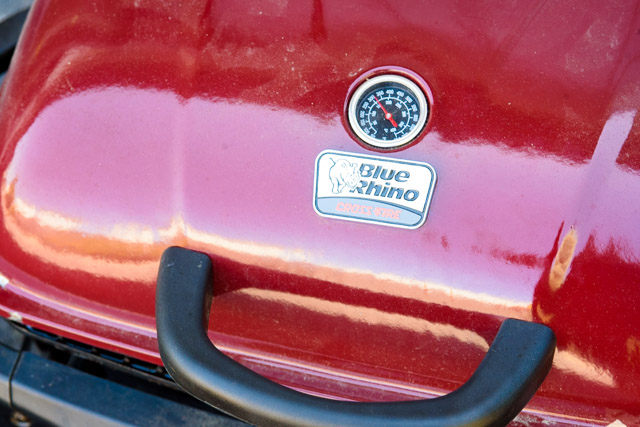 Our trusty Blue Rhino grill makes quick work of this! This jam recipe would be super delicious with a smoky flavor in it too so if you are comfortable smoking go ahead and toss some chips in during this part.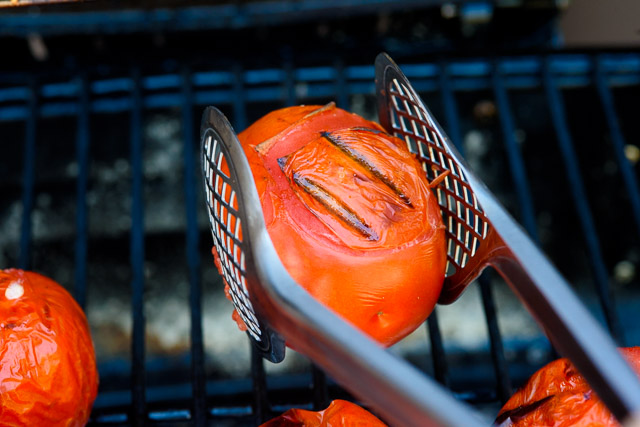 While those are getting nice and juicy we turn to my favorite part….bacon!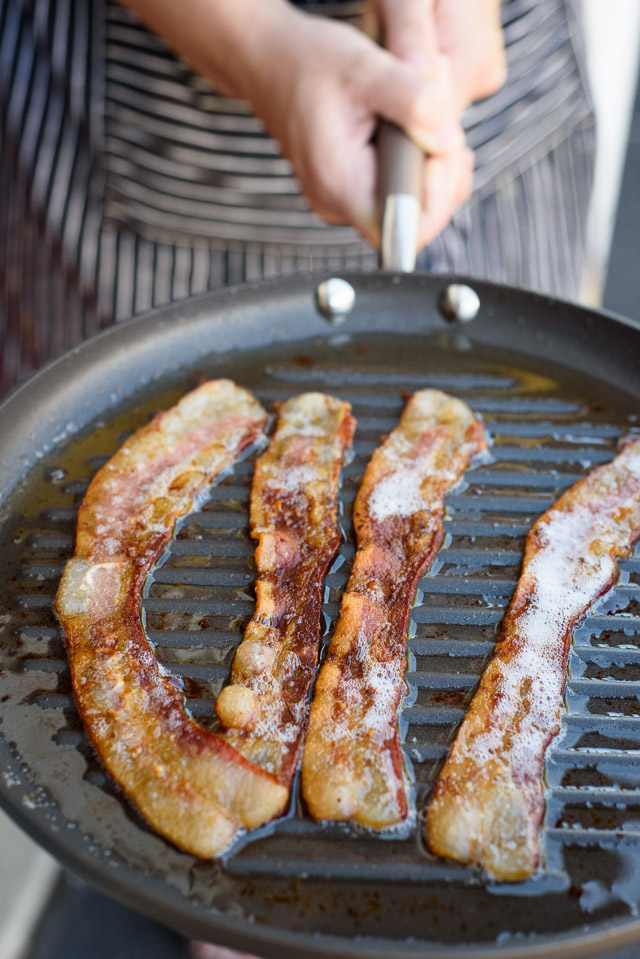 I like to use my grill pan for this, I like to think it helps the bacon get extra crispy and helps drain the fat away.
Next we caramelize the onions. Take your time on this. Nice and slow. Add the garlic the last 5 minutes or so, it likes to burn so keep a close eye on it.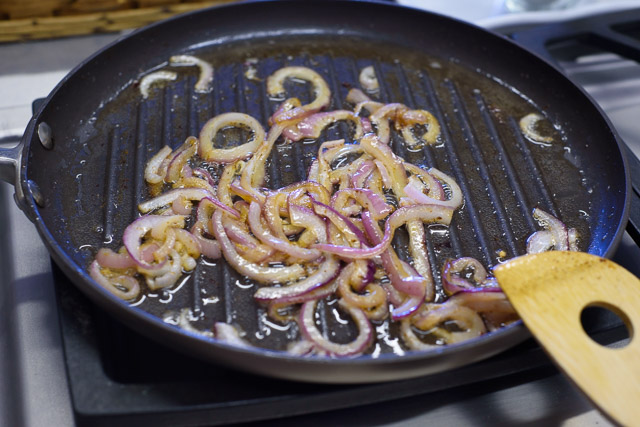 Next up time to get to work on the tomatoes. Remove the core (and skins if you like) and then mash those tomatoes!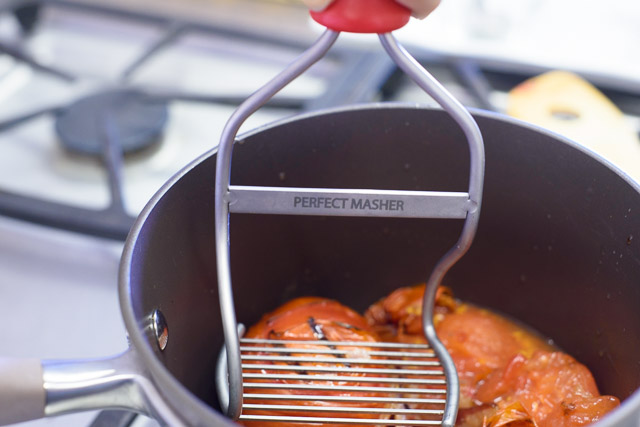 In go the bacon, onions and garlic.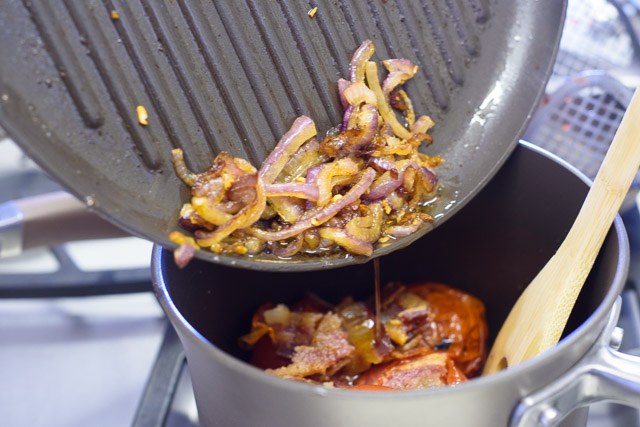 Next up some brown sugar.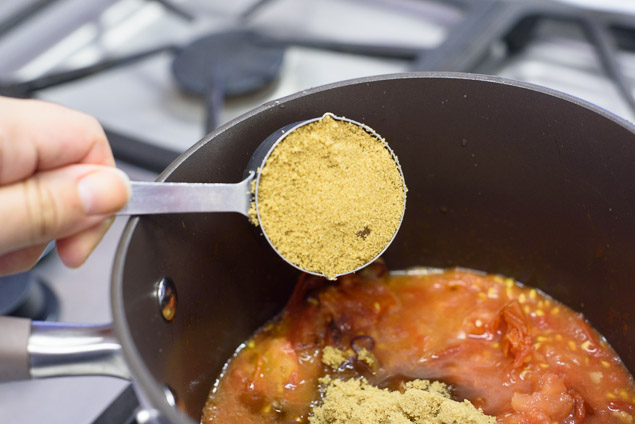 Then our spices. Red pepper flakes.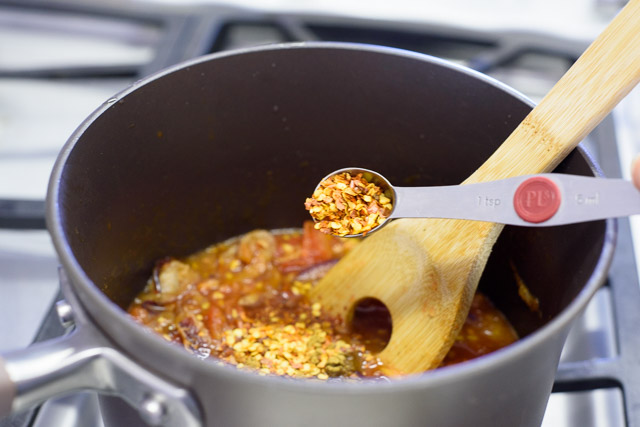 Cumin.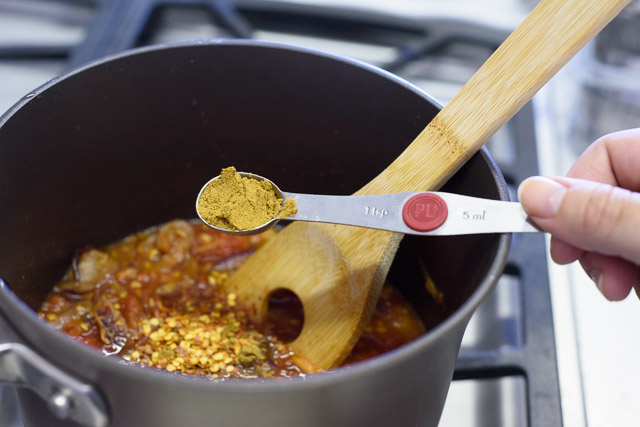 And my favorite secret ingredient… a little marsala wine. You could also use another style of wine or a shot of rum here or whiskey. You do what you think is right.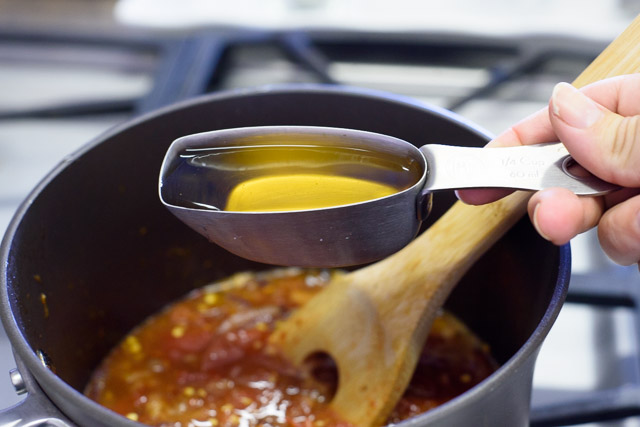 All that cooks together for a good 30 minutes to an hour until it's nice and jammy. Then you can spread it on whatever you fancy.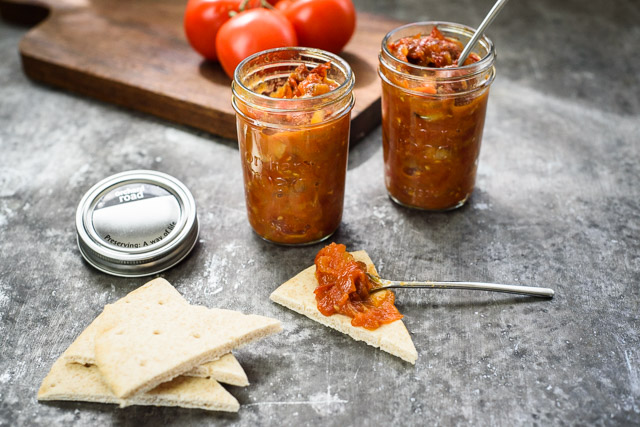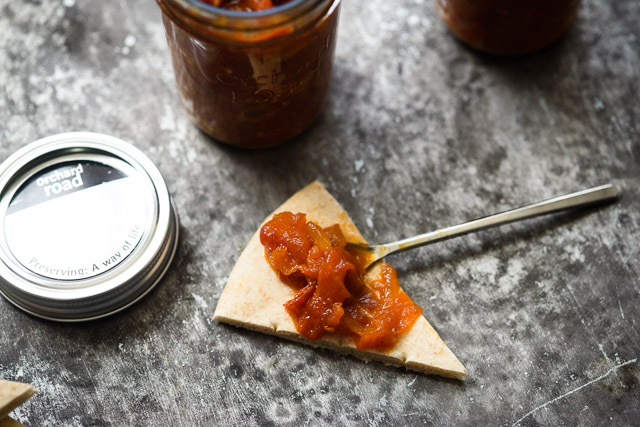 Burgers. Sandwiches. Hot dogs? Your morning eggs benedict. On a spoon straight into your mouth. The possibilities are truly endless. Unless you are my husband and weren't told about this jam. Then you have no possibilities because I'm too busy eating them all in the corner. 😉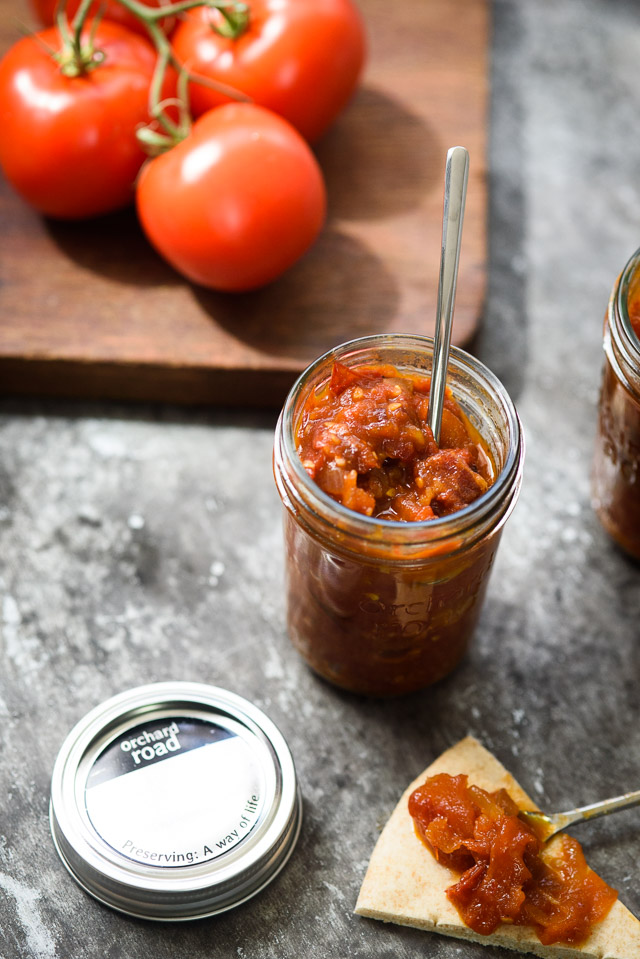 Happy jamming!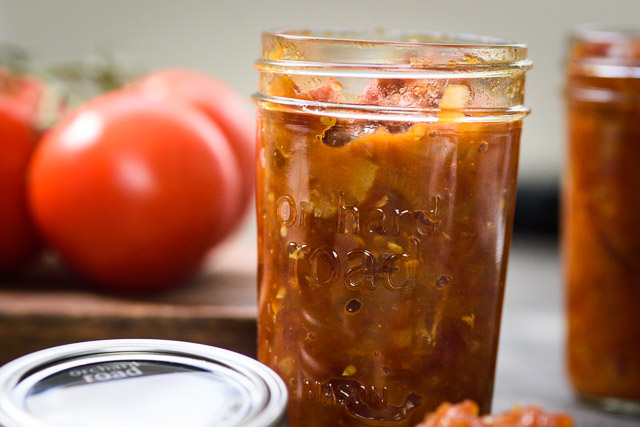 Grilled Tomato & Bacon Jam Recipe Recipe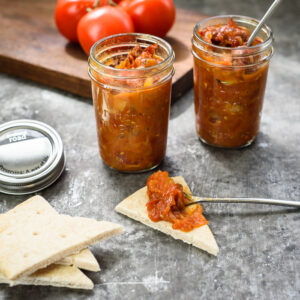 INGREDIENTS
5 medium tomatoes (I like vine ripened)
4-5 slices bacon
½ red onion
2 cloves fresh garlic
½ cup brown sugar, scooped do not pack
1 teaspoon red pepper flakes
1 teaspoon cumin
¼ cup marsala wine
INSTRUCTIONS
Grill tomatoes over medium heat until blackened and skins break open. Remove core of tomatoes. (Note you can also remove skins if you don't like skins in your jam. We don't mind it personally).
Cook bacon and set aside to cool, then crumble.
Add onions to the bacon pan and cook on medium low until onions are caramelized. This takes about 20-30 minutes. Don't rush it and turn the heat up higher or you will burn them. Add garlic for the last 5-10 minutes. Drain most of the bacon fat while holding back the onion mixture.
Mash tomatoes with potato masher and add onion mixture, brown sugar, spices and wine. Cook over medium high heat in a non stick saucepan until reduced, stirring occasionally. This takes about 30 minutes to an hour.
Place in canning jars and seal tightly. Use within a week.
Notes: if your tomatoes are not very acidic you may need to add a bit of acid (lemon juice/lime juice/vinegar) to balance the flavors. Each batch of tomatoes varies with the season and variety.
Canning: I did not test canning this spread and cannot offer advice on this. Be aware that tomatoes require a pressure canner and water bath canning this recipe could lead to spoilage and illness.