Grilled Peaches with Brie and Prosciutto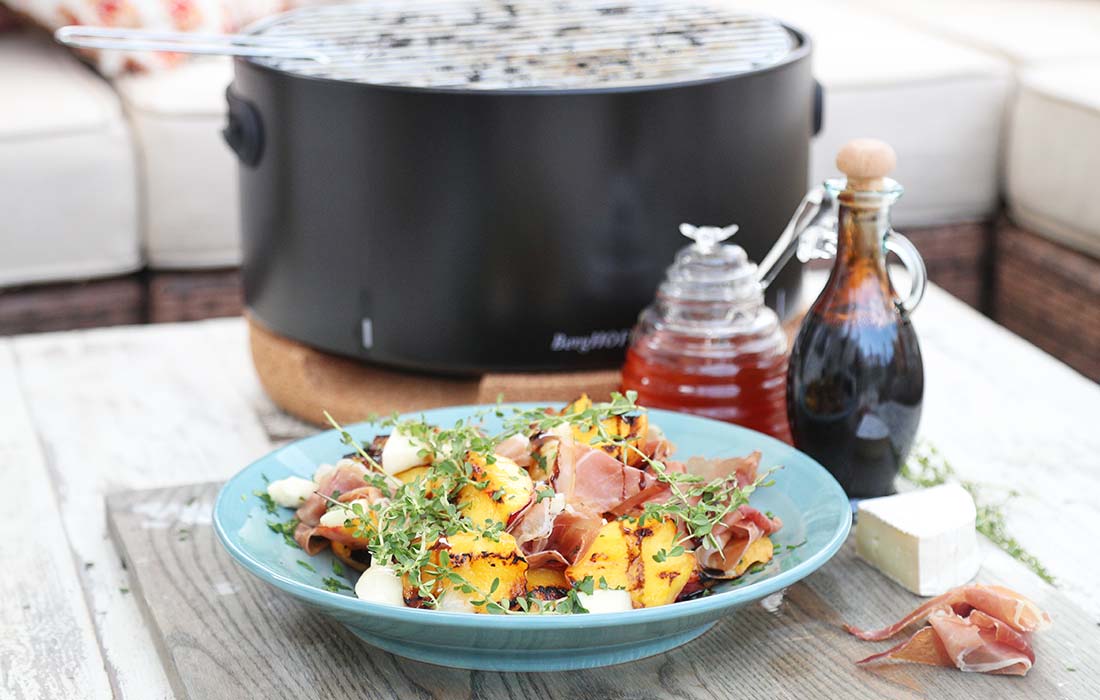 I absolutely love grilling outside even if it's in the dead of winter. One of the things I don't like is all the grill prep that goes on just to cook up a few small things. If you're anything like me in this department then you're in luck! Berghoff makes a small portable tabletop grill that is perfect for quick grilling. Honestly this thing is what tailgating dreams are made of, or like my wife said, "This is perfect for entertaining outside while reclining on the outdoor couch." Same household, different thought process 🙂
During the summer time we used to make a grilled peach appetizer at one of the restaurants I worked at. It was similar to this one except for we served it up with grilled truffle toast and a few other things. I really like grilling peaches because the sear that takes place over the flame brings out all of the natural sugars in the peaches, caramelizing them which gives them exceptional flavor.
Once the peaches are done grilling it's as simple as serving them up with some creamy cheese and salty bacon. I used brie cheese because it's a little milder in flavor but if you like intense flavors then you may want to try a bleu cheese or something of that caliber. To cut the sweet peaches and tangy cheese I used slices of prosciutto ham but you can absolutely use crispy bacon or pancetta.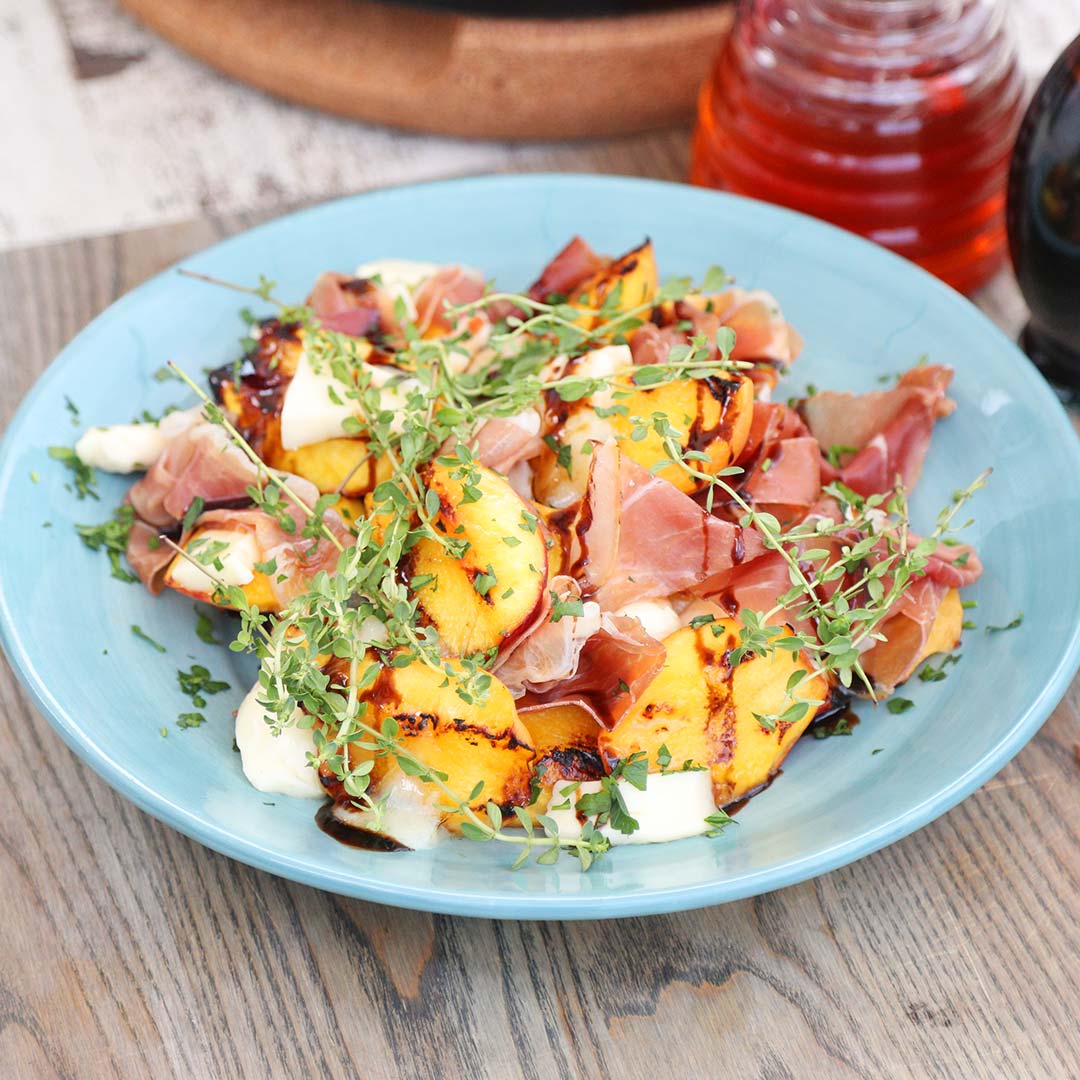 I finished of the peaches with some reduced balsamic vinegar, chopped parsley and thyme. Once you take a bite with everything on it your taste buds will be singing. The wonderful combination and balance of flavors is spot on and beyond perfect to serve up as an appetizer this summer! Happy grilling!
Grilled Peaches with Brie and Prosciutto Recipe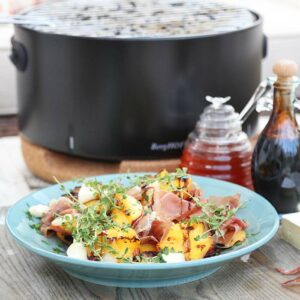 INGREDIENTS
8 cored and sliced fresh peaches
2 tablespoons of coconut oil
8 ounces of sliced brie cheese
3 ounces of sliced prosciutto ham
2 to 3 tablespoons of honey
1 tablespoon of reduced balsamic glaze
1 teaspoon of chopped fresh parsley
6 to 8 fresh thyme sprigs
INSTRUCTIONS
Preheat the grill to high heat (450° to 550°).
Brush the peaches with the coconut oil and place them on the grill just to mark them on the grates, about 2 to 3 minutes per side.
Remove them from the grill and place in a large bowl.
Top off with cheese, prosciutto, honey, balsamic glaze, parsley and thyme.
Serve!