Organize Your Pots and Pans Like a Pro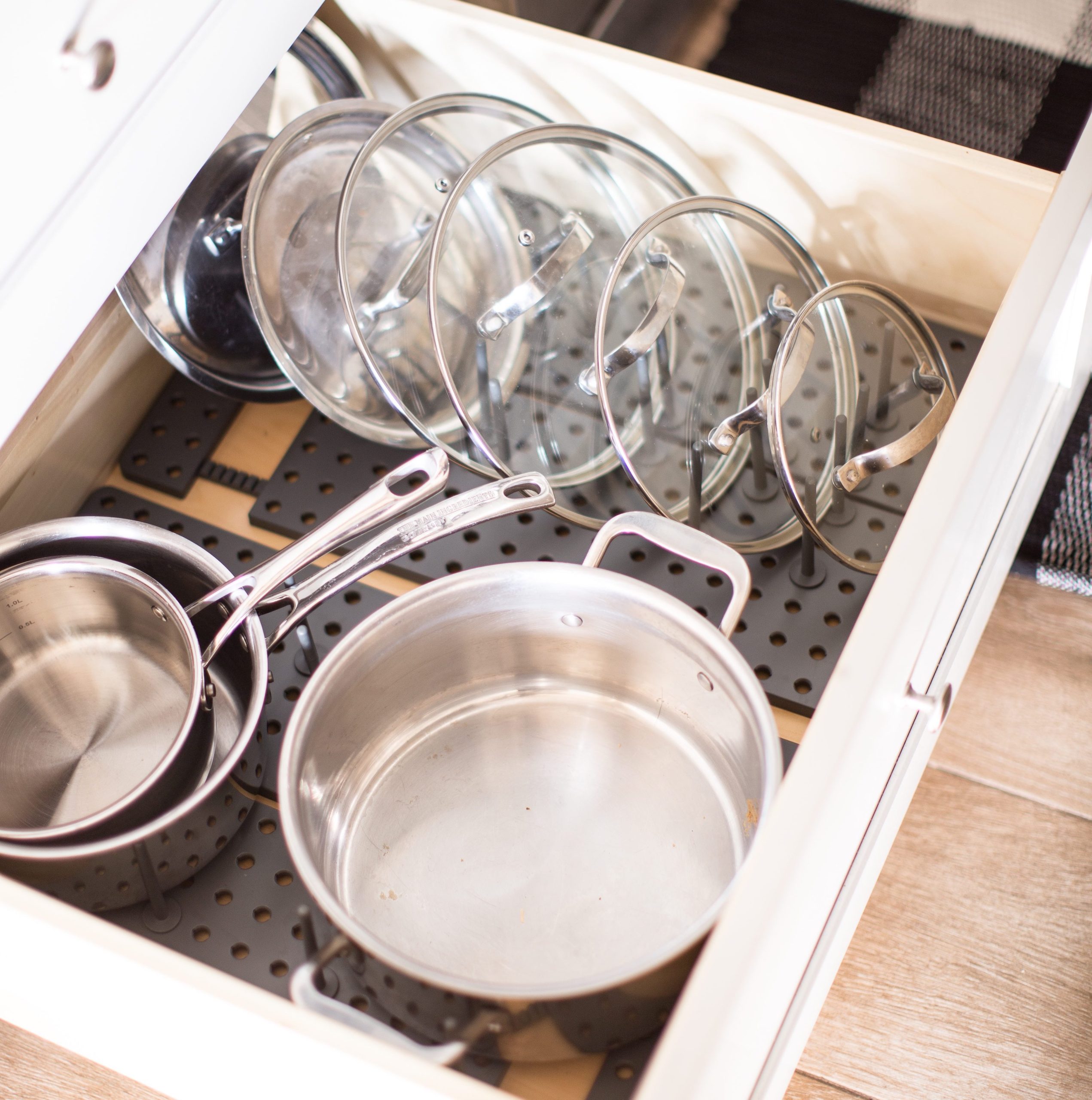 After moving into a new house last year, organization was one thing I knew I wanted to focus on. I designed our kitchen to have 4 deep drawers for pots, pans, lids and other oven safe products like Pyrex and bowls. What I didn't know is how unorganized everything would be after just a few months.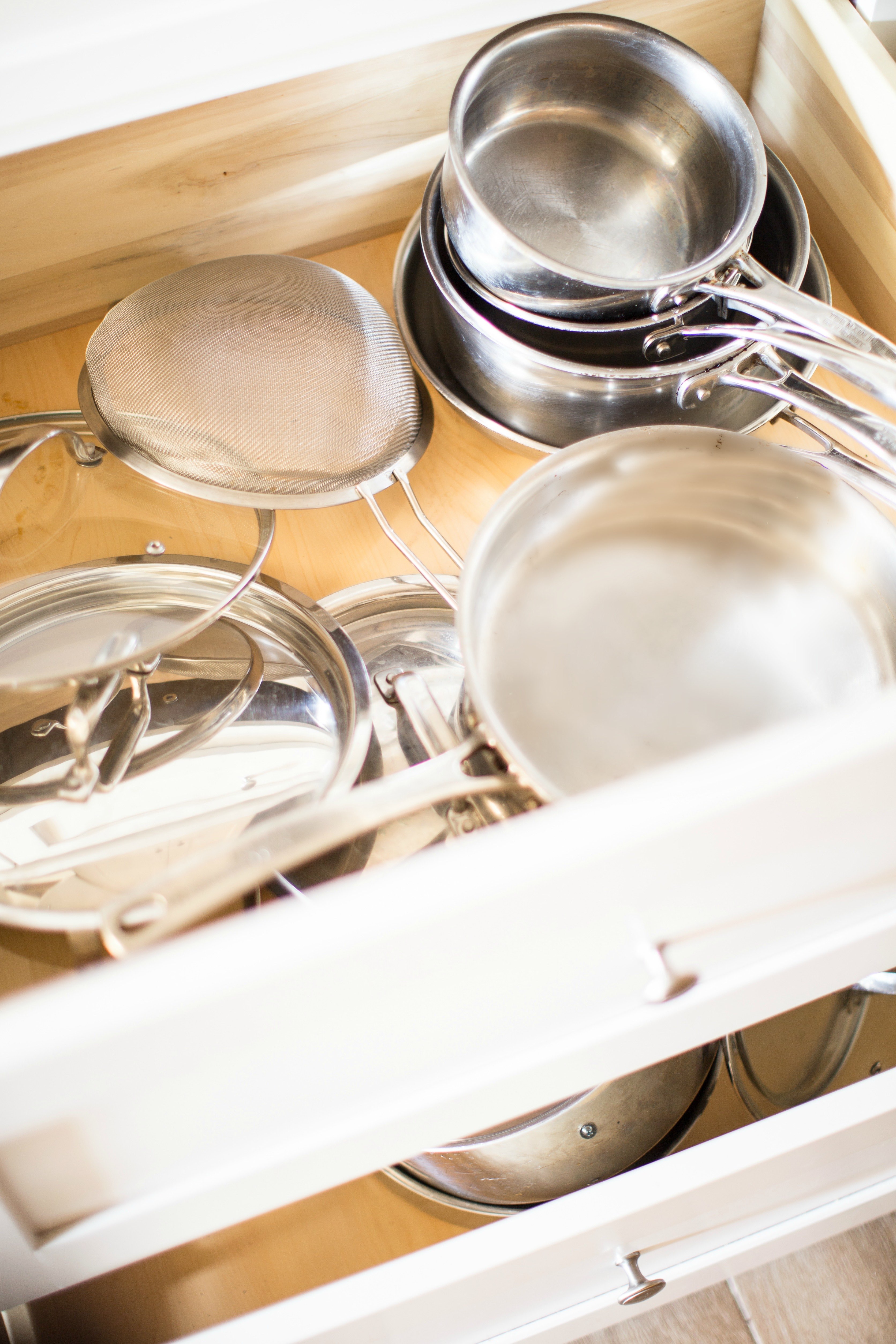 If you have a couple of deep drawers in your kitchen like I do then you will LOVE the Umbra Peggy Drawer Organizer and without being too dramatic, this kitchen organization product just might change your life. Well, at least make your kitchen life a lot easier and stress-free!
The process is simple. Just a few steps and you can install these drawer organizers within minutes.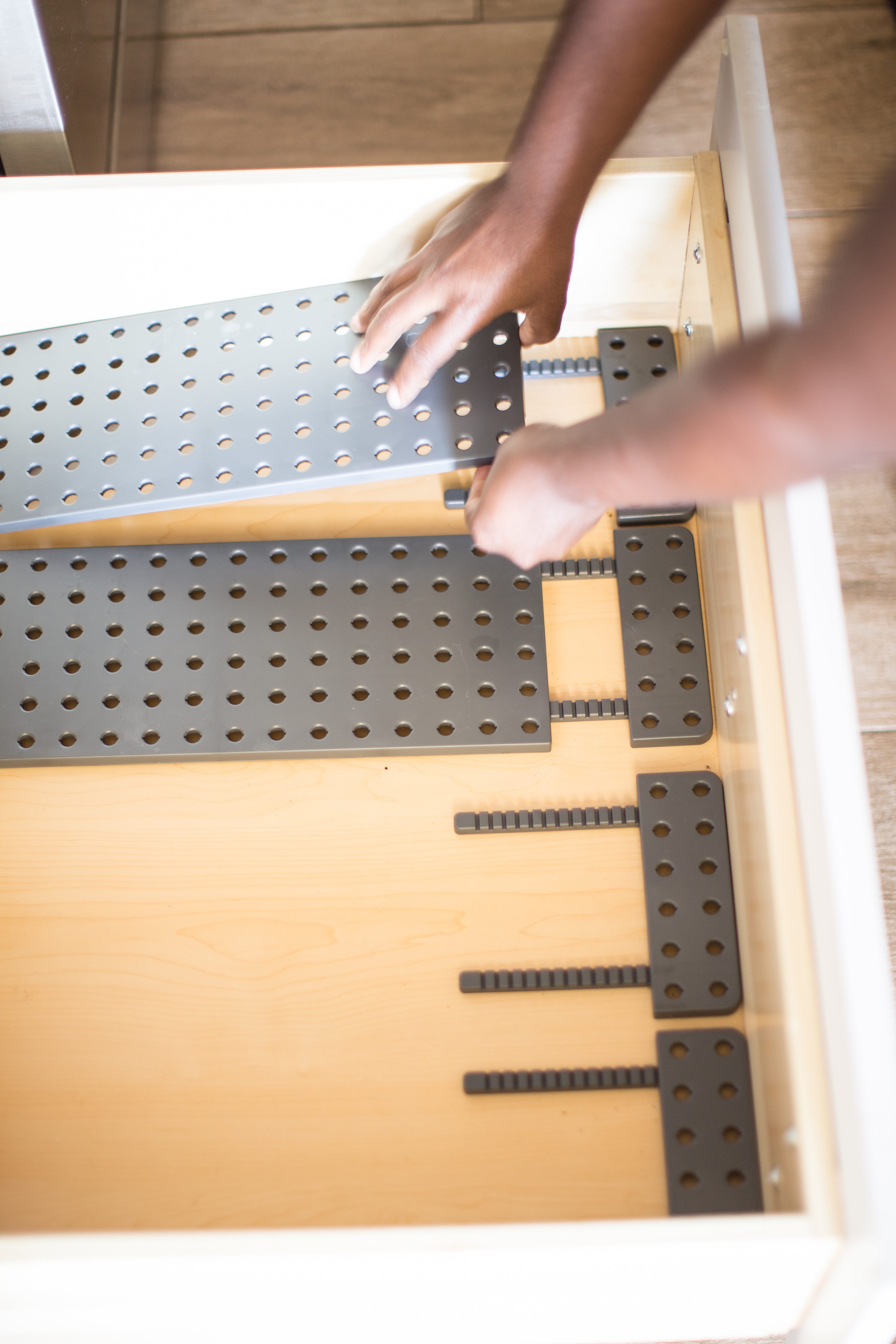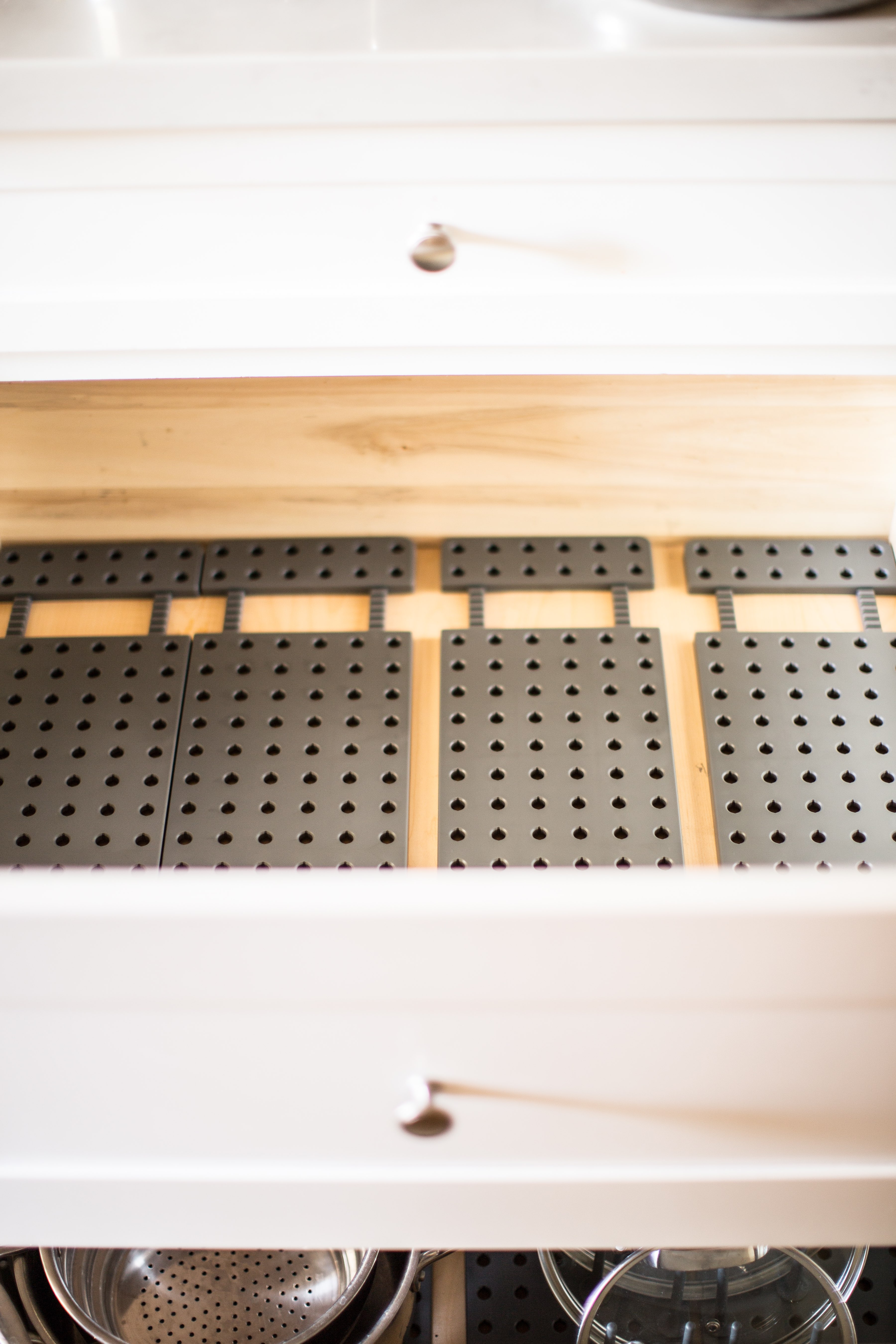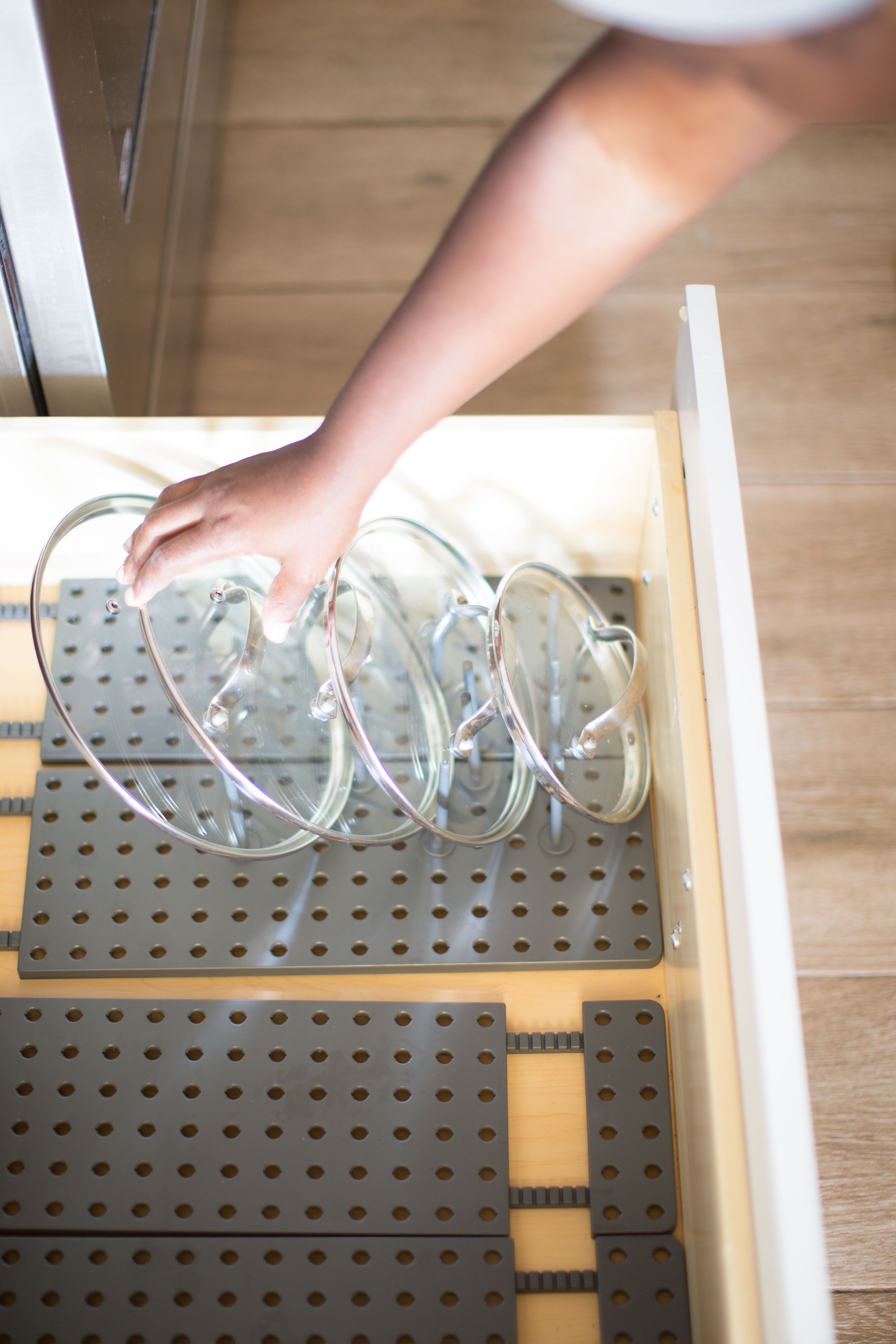 The functionality of the space speaks for itself!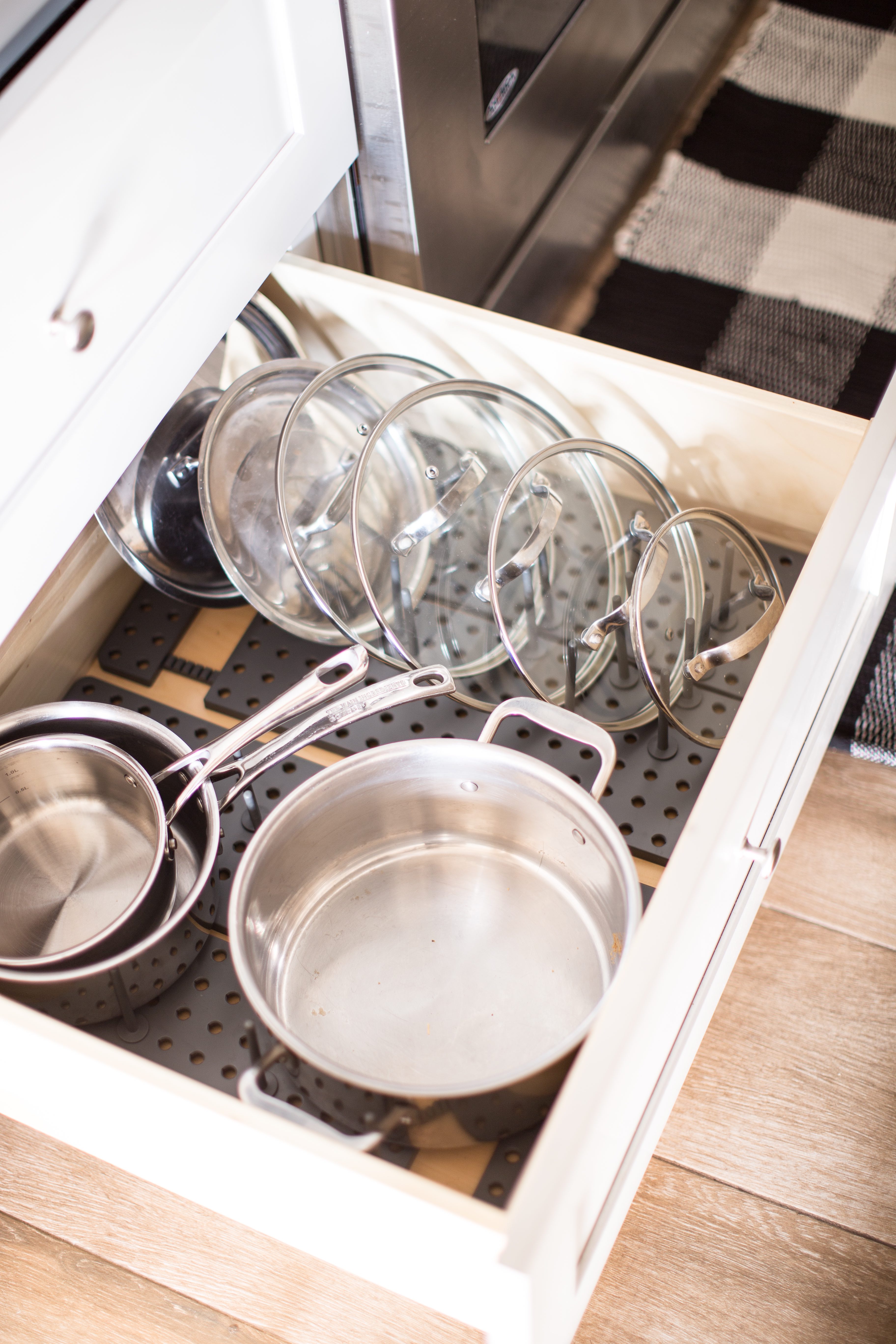 Another issue with having deep drawers is that when you open them, even your nicely nested items slide all around the drawer and bang against other pots and pans. This causes scratches and chips on the drawer itself and on pots and other ceramics.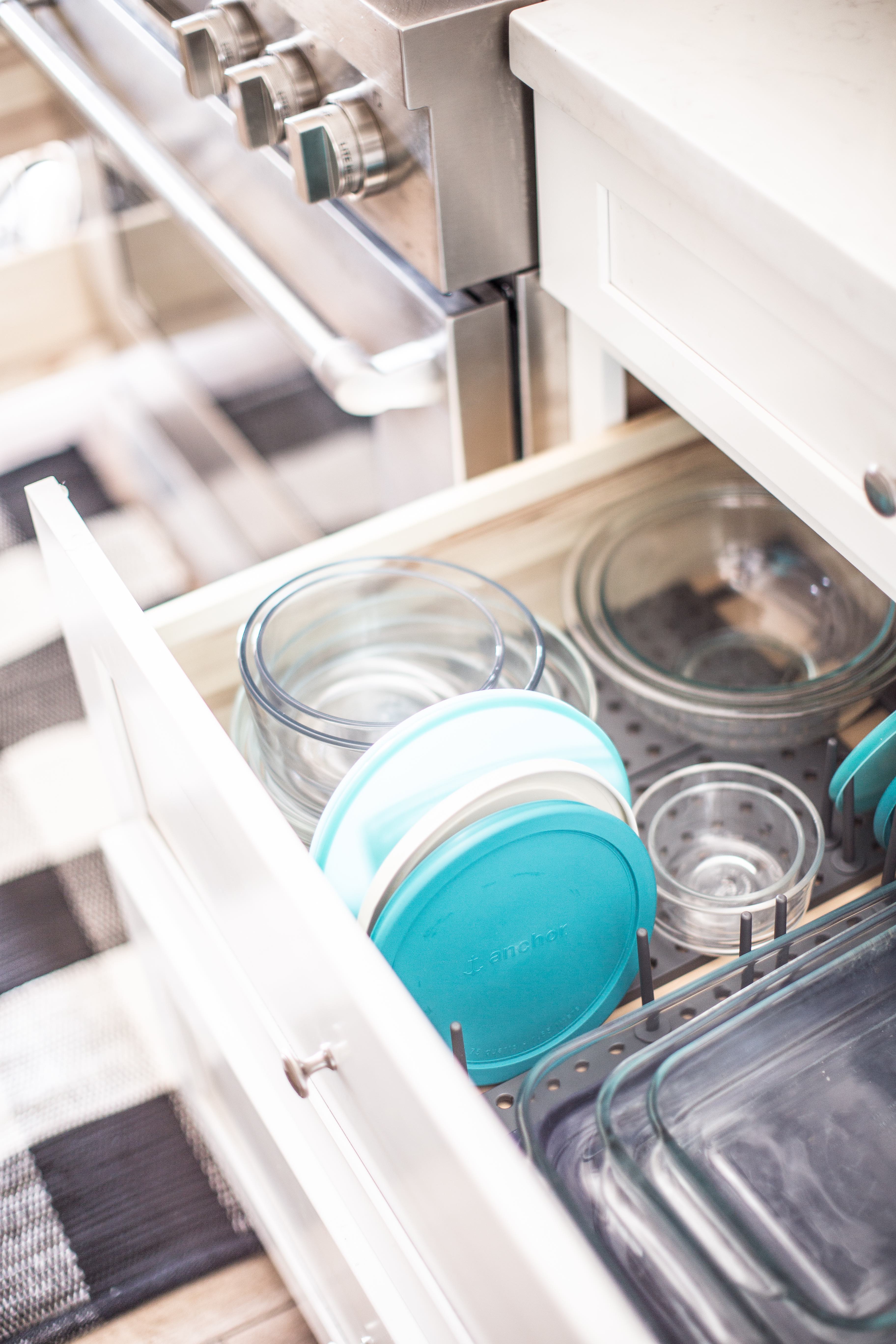 The Peggy Drawer Organizer helps because you can make any pot or pan custom fit for the areas so it will stay in place when you open up the drawers! Just position the bowl or pan where you'd like it to stay and surround it by 4 or 5 pegs to keep it in place.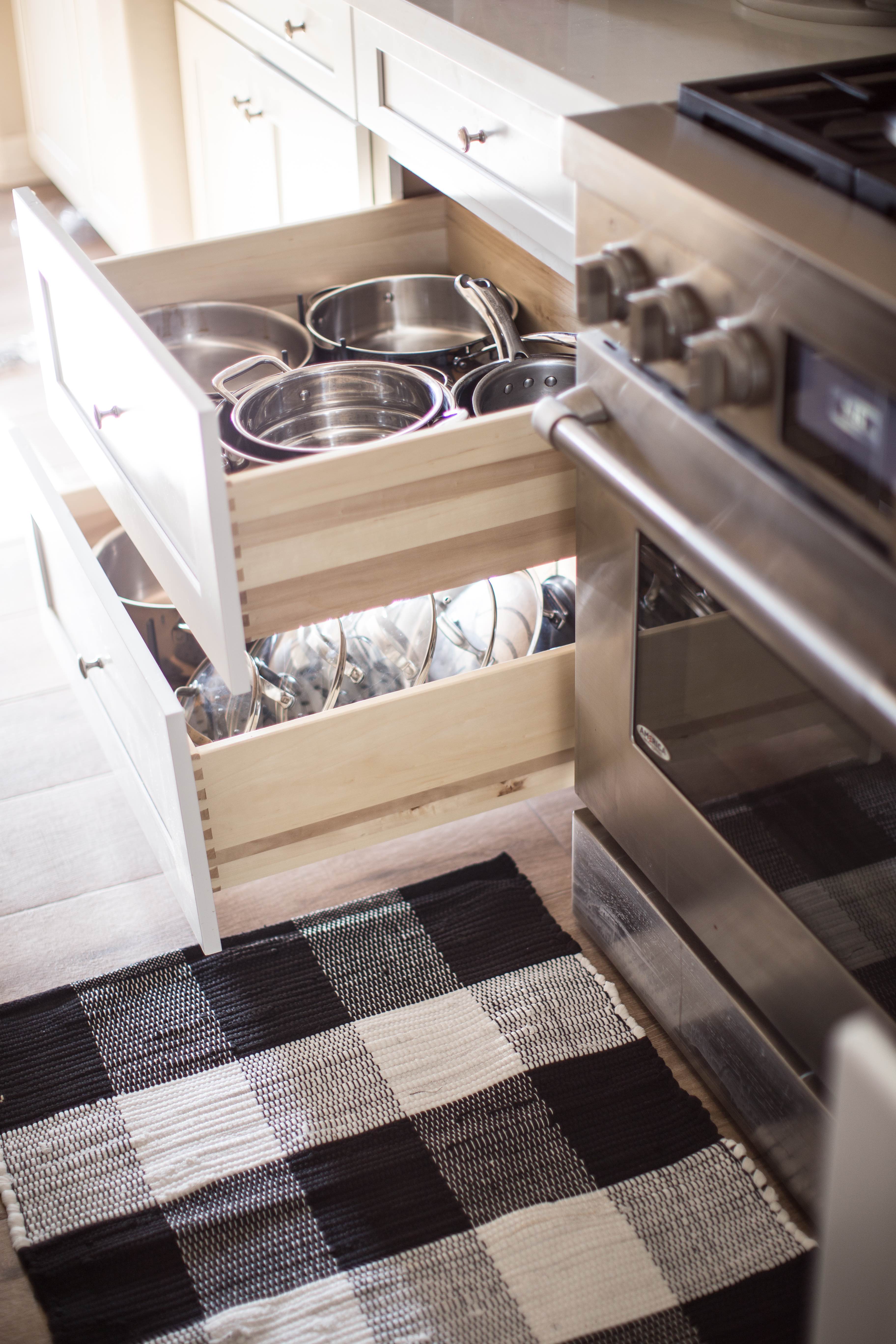 I also love that this is a kitchen organization project that can be done in a few hours on the weekend or even after work! No custom cuts necessary, drilling, or tools! Are you ready to get your drawers organized?!