​4 Reasons to Never Skip Breakfast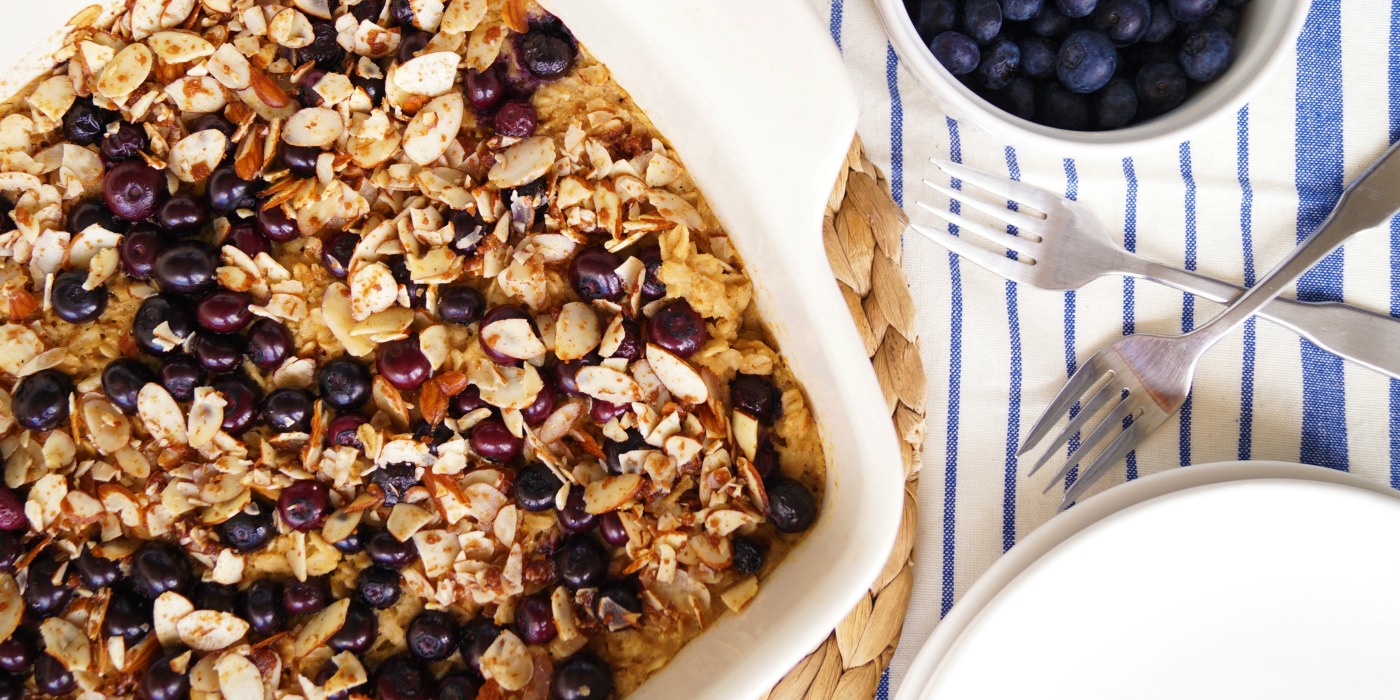 We all know that breakfast is the most important meal of the day. However, it is also one of the most skipped meals of the day! By breakfast (I do not mean a coffee and pastry), I'm talking about a nourishing breakfast made with real, wholesome ingredients. Morning time can be hectic, so the key to starting and maintaining a successful breakfast routine is to plan ahead and keep it simple! If you need motivation to kick-start your morning routine, I have four reasons below why you should never skip breakfast and an easy delicious make-ahead recipe!
1. Concentration Boost
Breakfast provides energy, vitamins, minerals and other vital nutrients needed for concentration. Whether you're in school, working on your career, a parent with a busy schedule or a combination of it all, optimal concentration is crucial to get us through the day!
2. Weight Management
Many people believe skipping meals, such as breakfast, will help reduce calorie intake and therefore will help with weight loss. However, studies show that people who skip breakfast tend to eat more and consume calorie heavy meals later in the day. The verdict, skipping breakfast can backfire and hinder healthy weight loss and weight management goals. Instead, consume breakfast within 2 hours of rising and aim to eat every 3-4 hours to better manage appetite and weight.
3. Metabolic Boost
Speaking of weight maintenance, skipping meals such as breakfast can slow down your metabolism! Symptoms of a slow metabolism can include skin problems such as acne as well as gas, bloating, low energy levels, difficulty losing weight and irregular bowel movements.
4. Thrive
Instead of a sugar-filled breakfast with little to no nutritional value start your day with foods full of protein, good fats and unprocessed carbohydrates. Quality carbohydrates like oats provide long-term energy and when paired with protein and good fats from natural sources like nuts you will feel full longer. When we fuel our body with quality nutrition it helps our body systems function optimally so we can truly thrive and feel our best.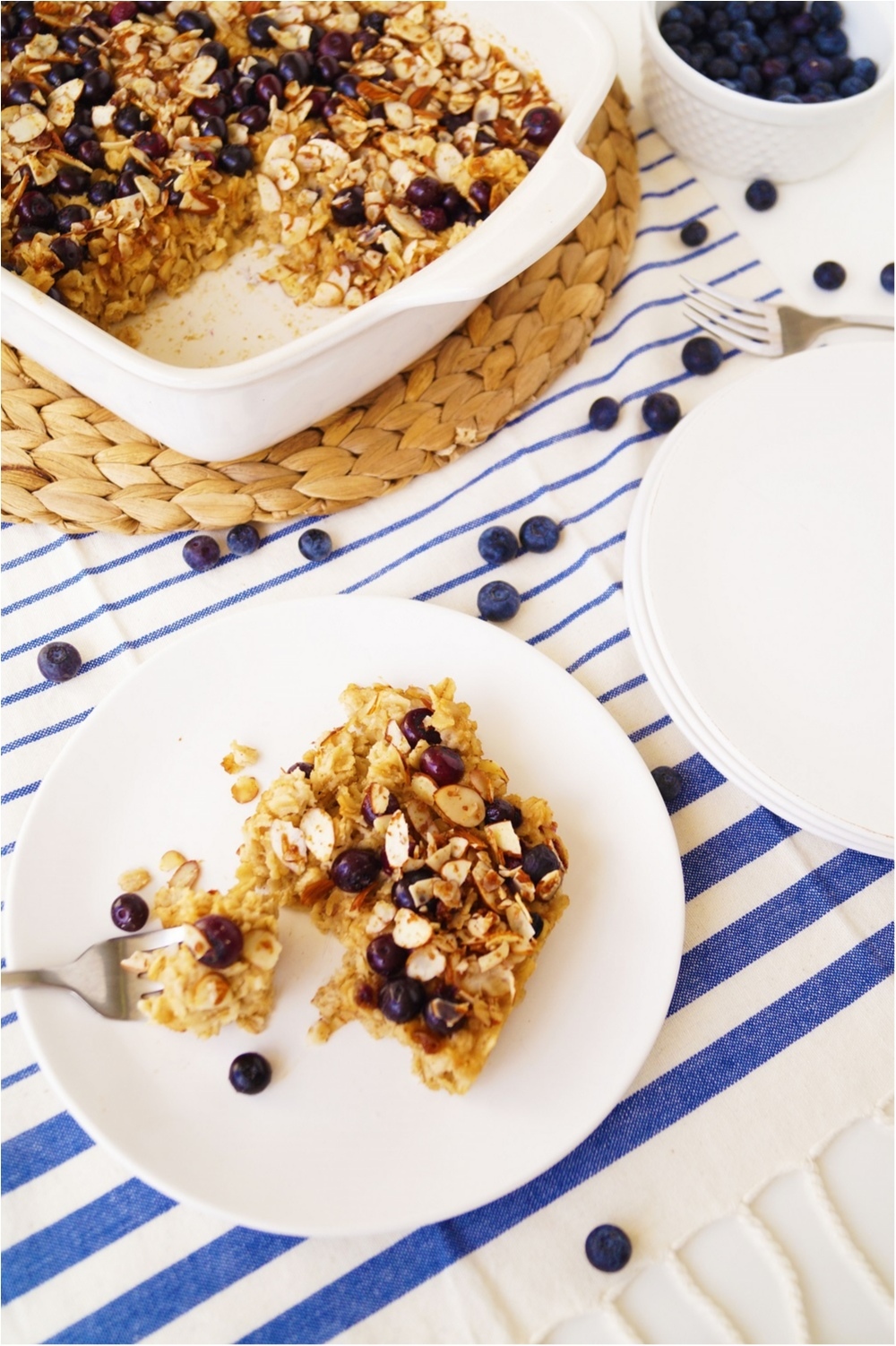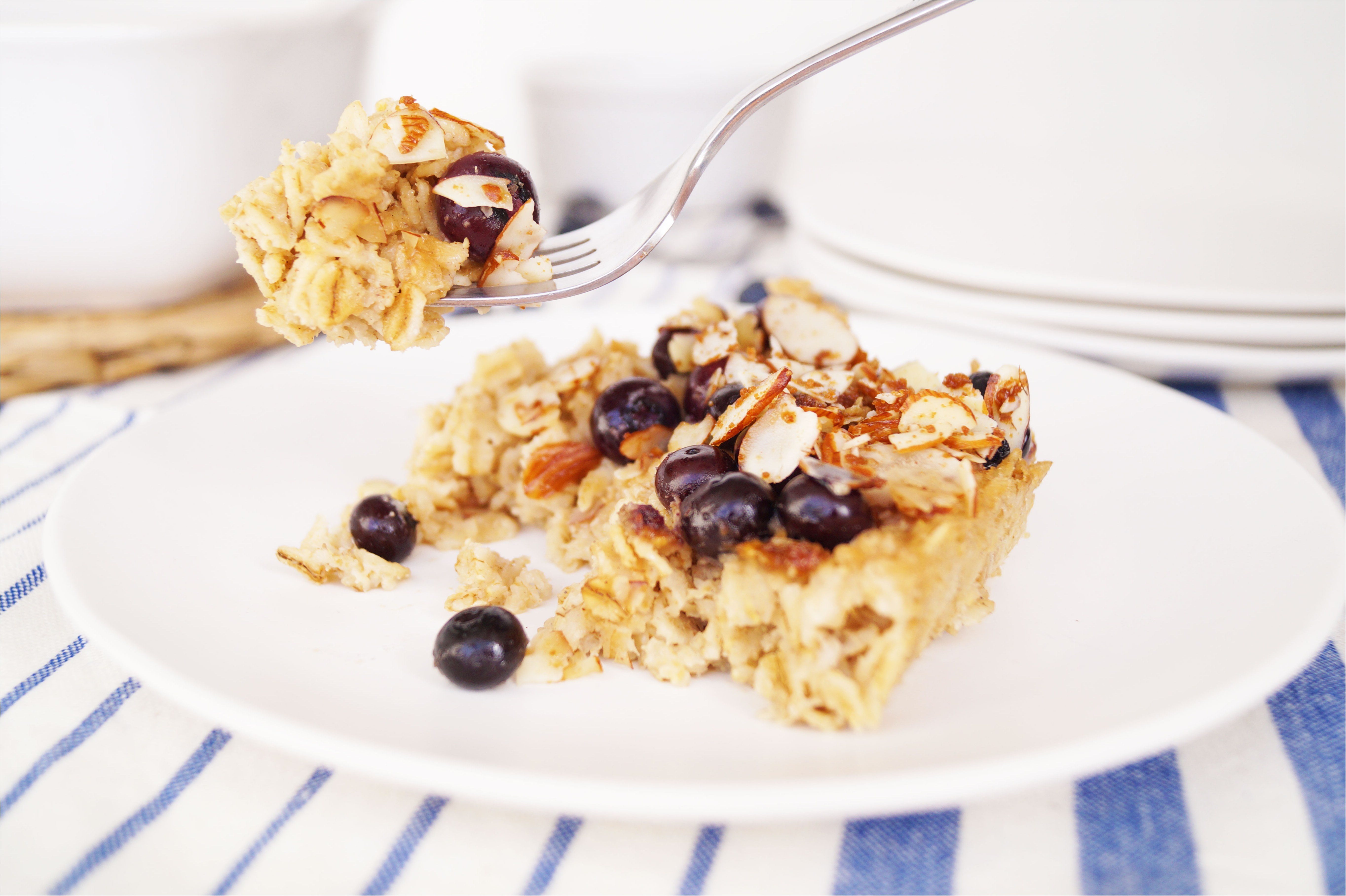 Blueberry Cardamom Baked Oatmeal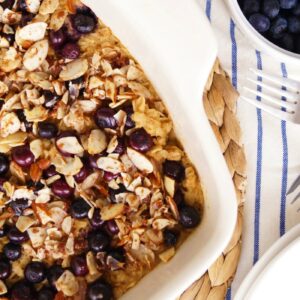 INGREDIENTS
2 cups rolled oats
2 teaspoon baking powder
2 teaspoon ground cardamom
1 teaspoon of salt
2 cups non-dairy milk
½ cup applesauce
3 tablespoons unrefined coconut oil
1 tablespoon vanilla extract
2 tablespoons coconut sugar
½ cup mixed sliced almonds
1 cup fresh blueberries
*Choose organic ingredients when possible
INSTRUCTIONS
Preheat your oven to 350 degrees Fahrenheit.
In a large bowl, mix together oats, baking powder, cardamom and sea salt.
In a medium bowl, mix together non-dairy milk, applesauce, 2 tablespoons of coconut oil and vanilla extract.
Add both the wet and dry ingredient into your casserole dish and mix together until evenly combined.
Bake in the oven at 350 degrees Fahrenheit for 10 minutes.
In a small bowl, mix together 1 tablespoon of coconut oil, coconut sugar and sliced almonds.
After 10 minutes of cooking, remove baked oatmeal from the oven and top with washed blueberries and almond sugar mixture.
Place back in the oven and bake for another 20 minutes.
Enjoy immediately or store in the refrigerator covered and enjoy within 5 days!