Tropical Green Smoothie Bowl Recipe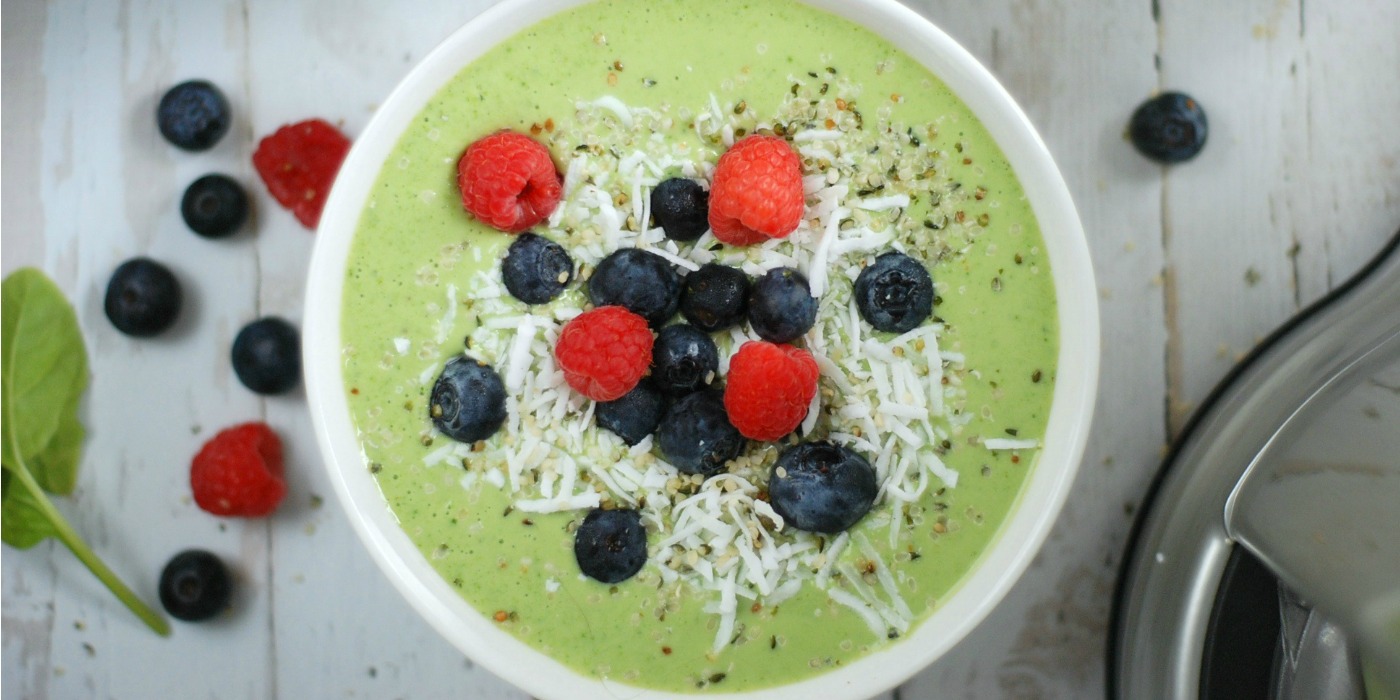 The smoothie trend-of-the-moment: Move it out of a glass and into a bowl and stud it with a gorgeous and nutrient-packed array of toppings—and trade your straw for a spoon. Smoothie bowls are where it's at!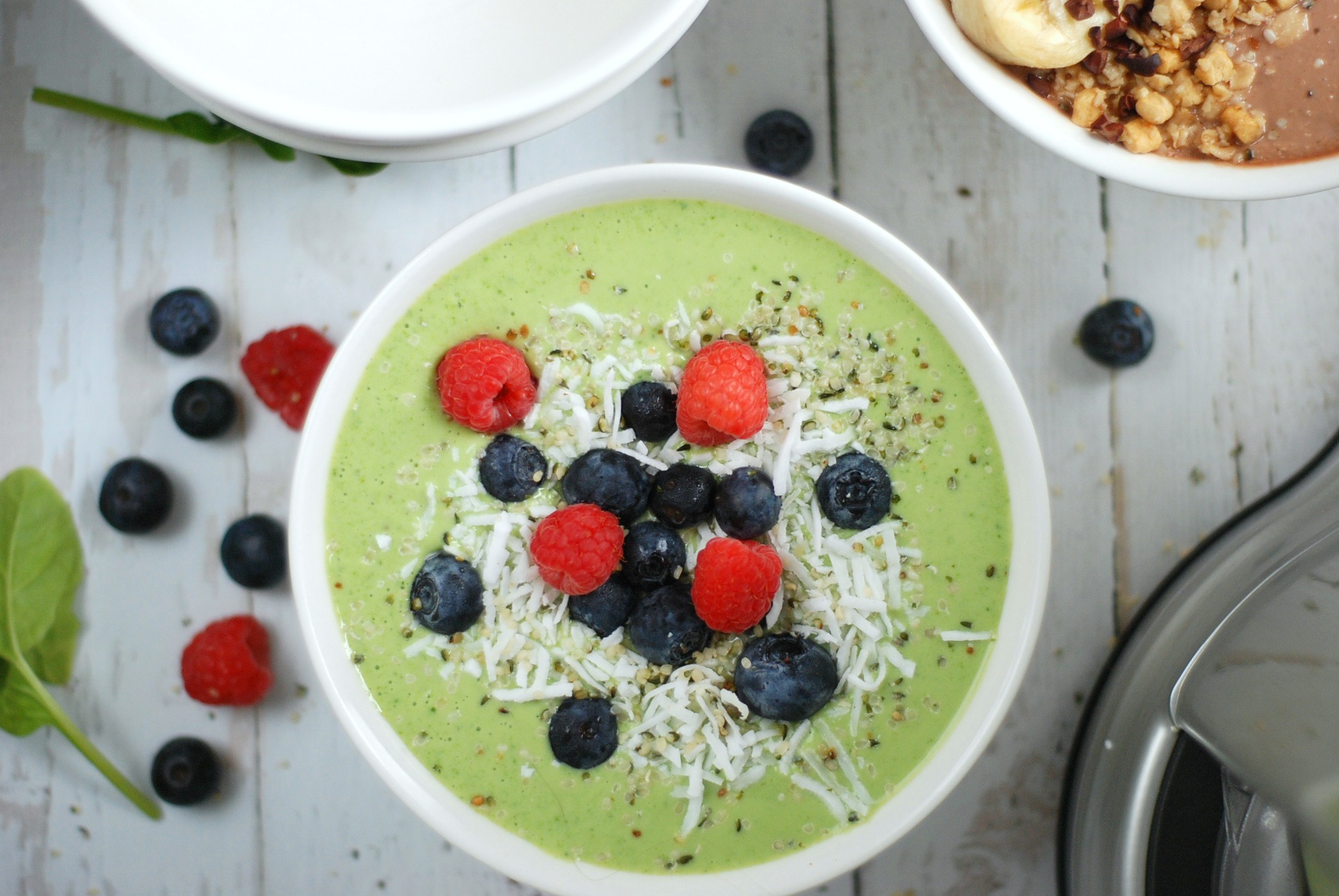 Getting the right consistency is key for smoothie bowls. It has to be thick enough to be spoon-able and hold the weight of the toppings. The trick is to blend in less liquid than you would with regular smoothies and use ingredients that give it some heft, like frozen fruit, banana, yogurt, chia seeds, oats, and avocado.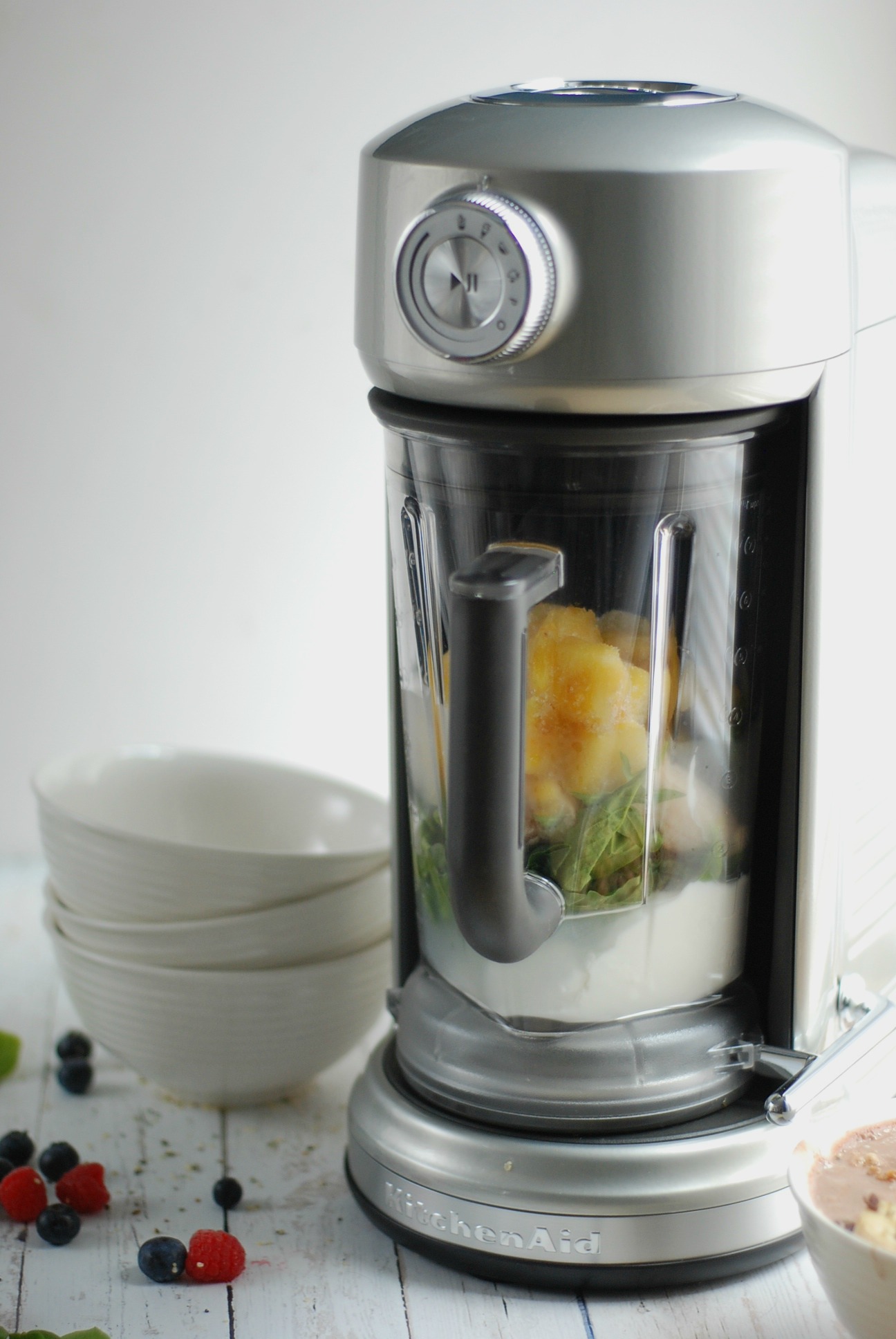 Here's a basic equation for a just-right smoothie bowl:
½ cup liquid (such as milk, non-dairy milk like almond, coconut, soy, water, coconut water, or 100% fruit juice) + 1 banana + 1 cup frozen fruit
Optional smoothie bowl add-ins:
1 cup yogurt
1 cup loosely packed fresh greens, such as kale or baby spinach
½ avocado
¼ cup oats
1 tablespoon nut butter
1 tablespoons chia seeds
1 tablespoon sweetener like honey, agave, or maple syrup
Smoothie bowl topping ideas:
nuts like walnuts, sliced almonds, or chopped peanuts
seeds like ground flaxseed, hemp seed, or raw pumpkin seeds
unsweetened dried coconut flakes
fresh fruit
granola or whole grain cereal pieces
chocolate chips or cacao nibs
dollop of nut butter
If you want your smoothie bowl to keep you satisfied all morning, be sure there's at least one source of protein (like milk, soy milk, nut butter, or yogurt) and one source of healthy fat (like nuts, seeds, or avocado) in your blender. And it goes without saying, but be sure you have a blender that's strong enough for the job. You'll want a high-speed model that can easily pulverize greens, nuts, and frozen fruit (floating bits of kale are definitely a smoothie bowl faux-pas).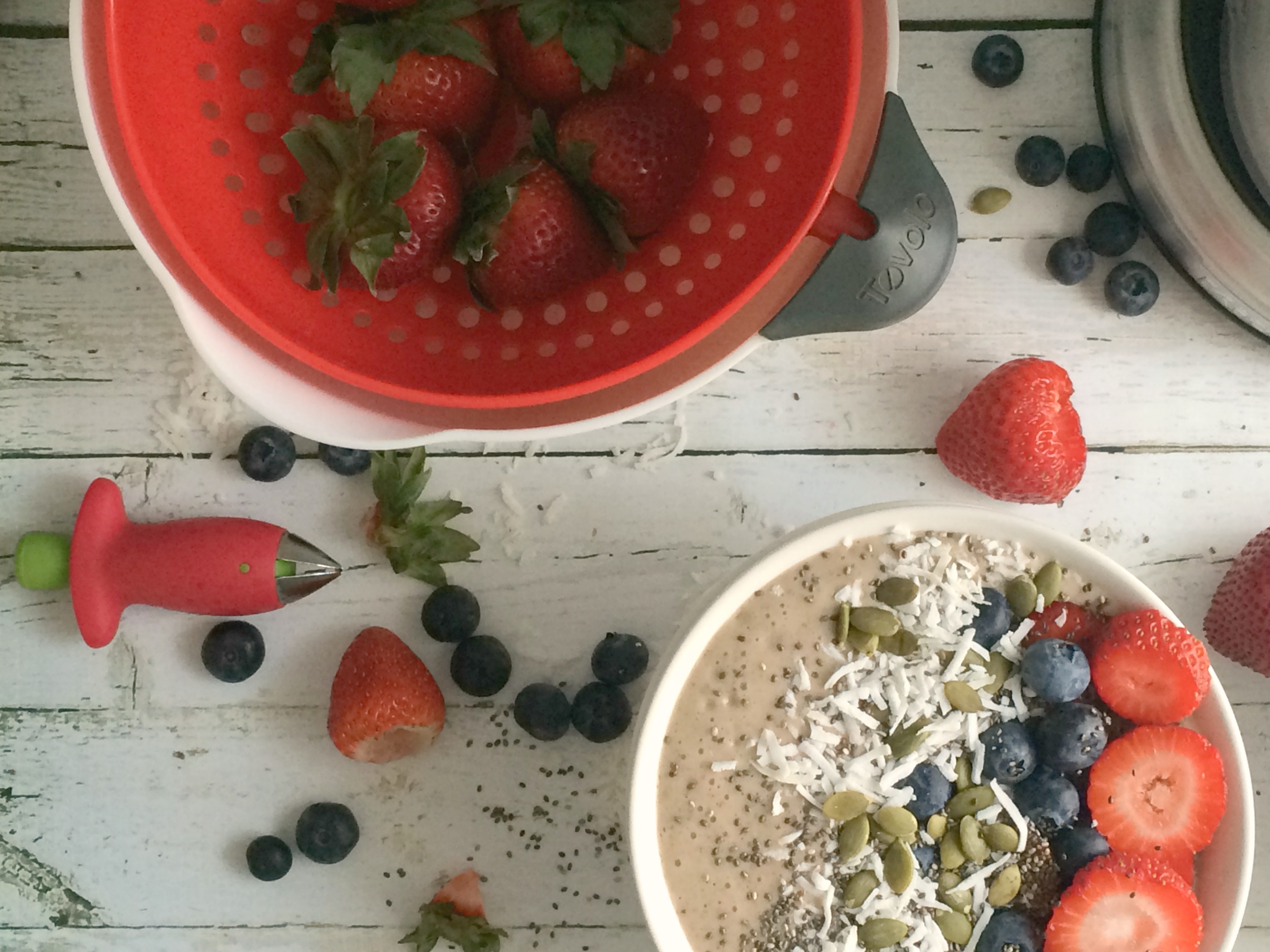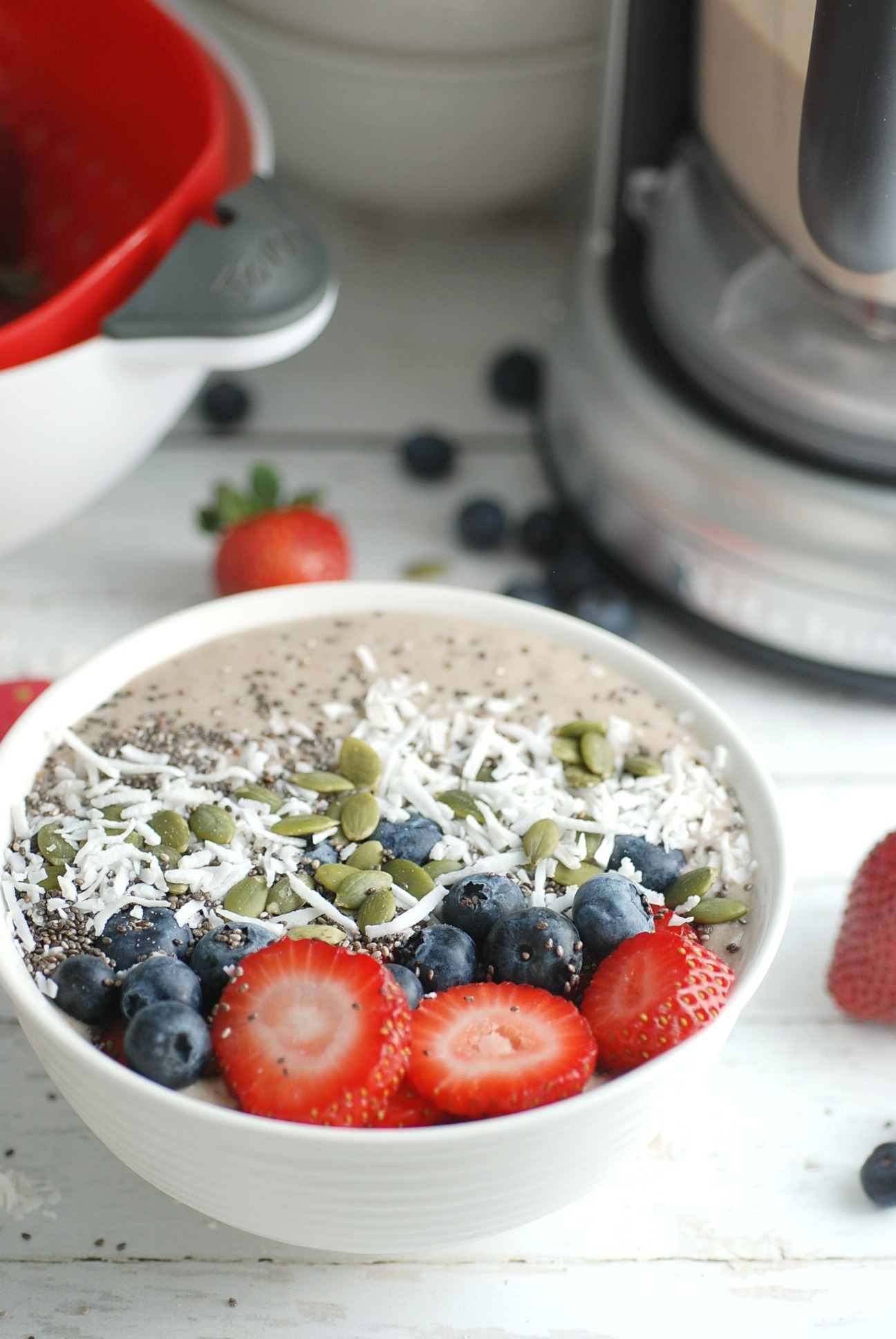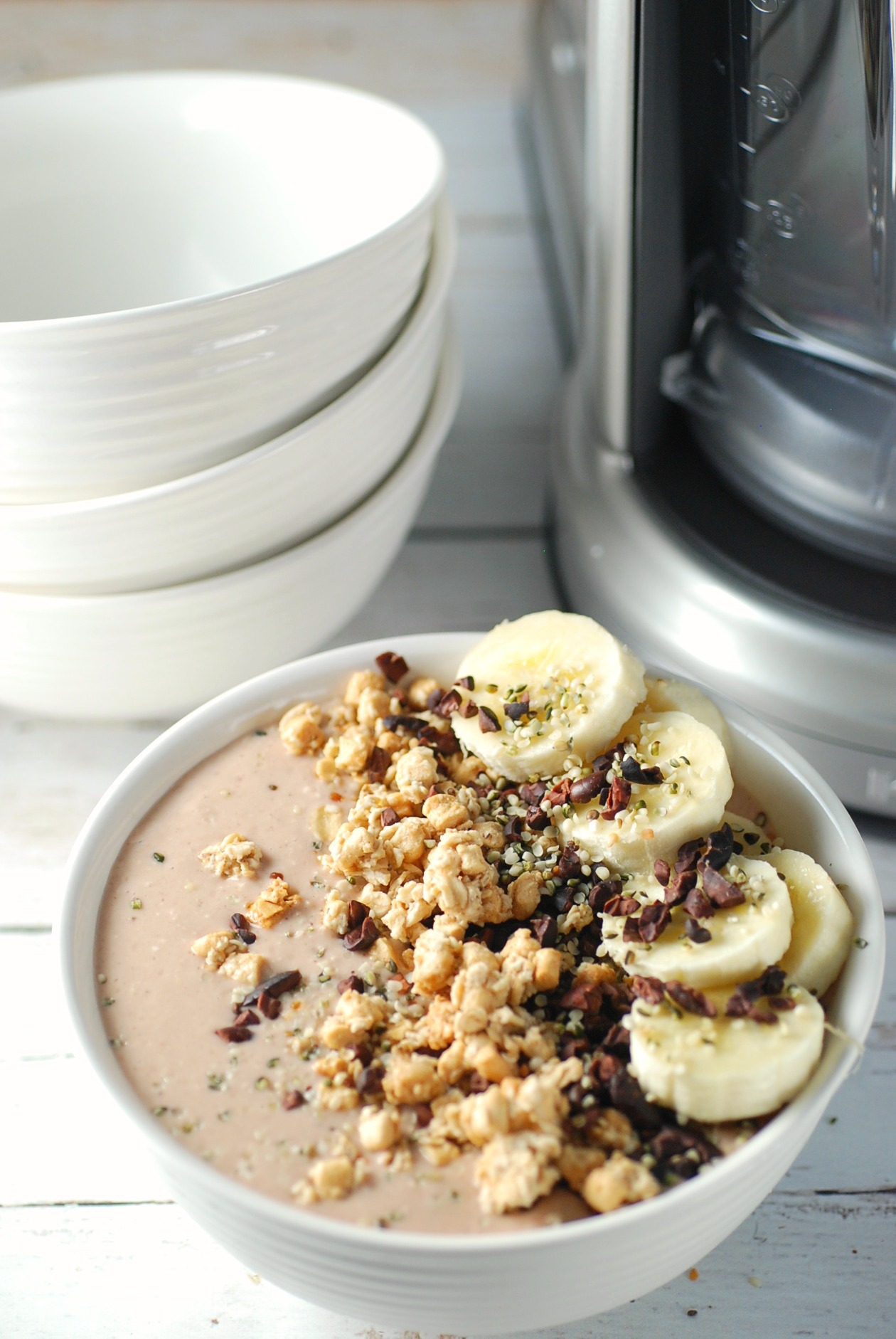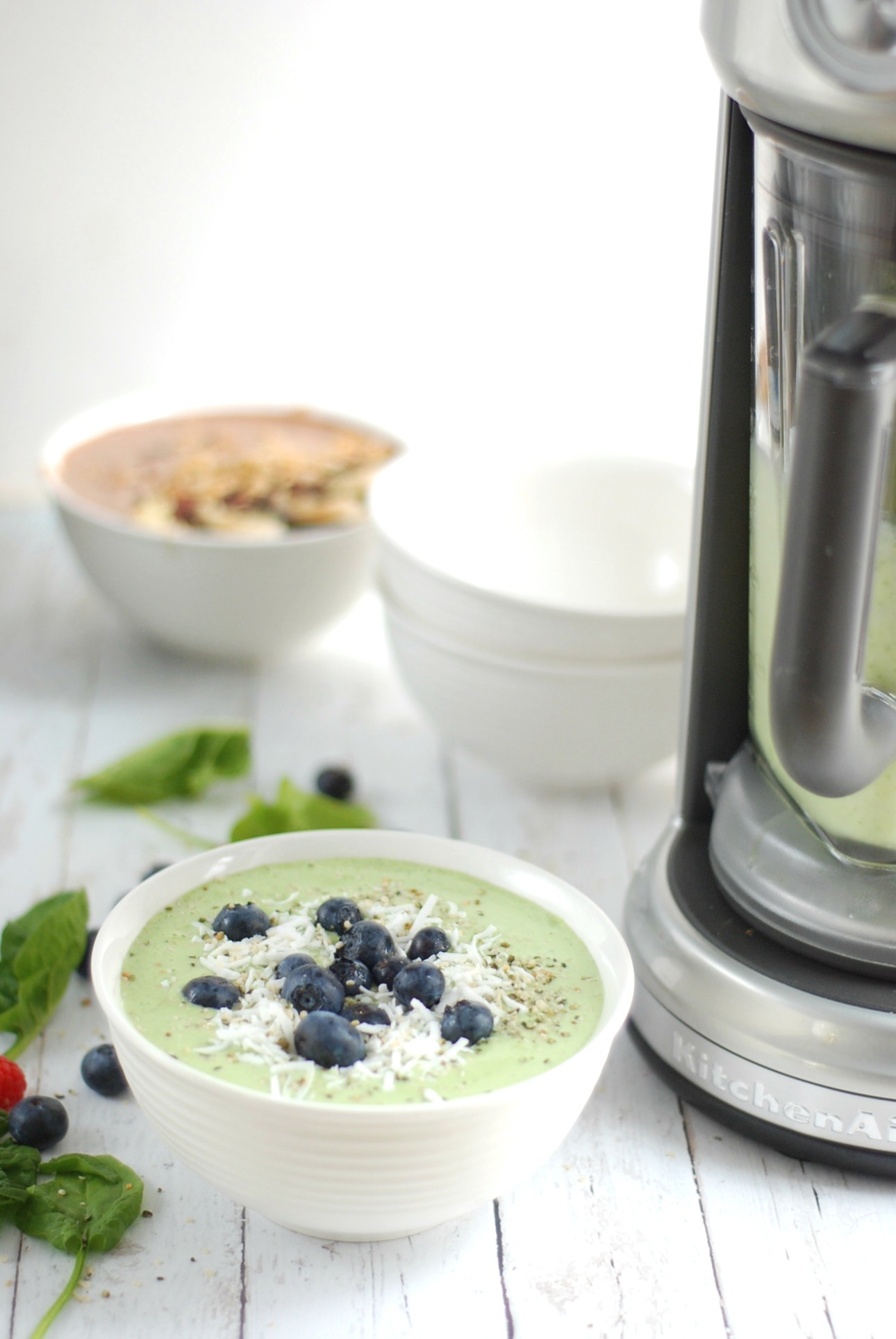 Tropical Green Smoothie Bowl Recipe Recipe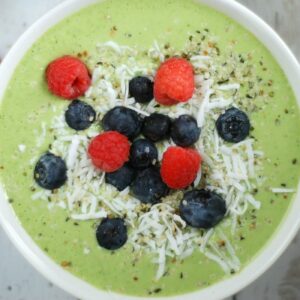 INGREDIENTS
½ cup coconut milk
½ cup vanilla Greek yogurt
1 frozen banana
1 cup frozen pineapple
1 cup loosely packed baby spinach
INSTRUCTIONS
Place all ingredients in a blender (in the order they're listed) until smooth in a high-speed blender. Add more coconut milk if needed. Pour into a bowl and top with unsweetened coconut flakes, berries, and hemp seeds.