Foolproof Eggs Benedict Recipe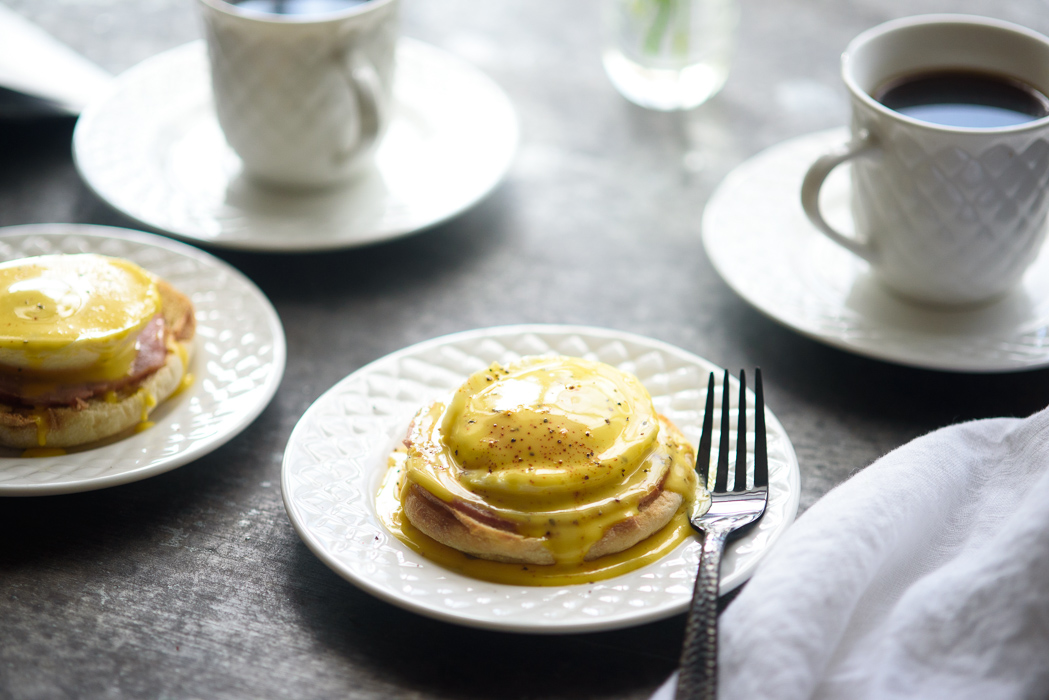 Blender hollandaise is the easiest way to make hollandaise sauce the foolproof way! Pair that with our favorite tool for poaching eggs and you have Eggs Benedict in no time with no failures.
Making hollandaise sauce can be a bit temperamental and so there are lots of my friends who never make it at home. I have introduced several of them to this blender method and they love it! It's a very slightly different mouth feel than a hand whisked sauce but it's so easy that more than makes up for it.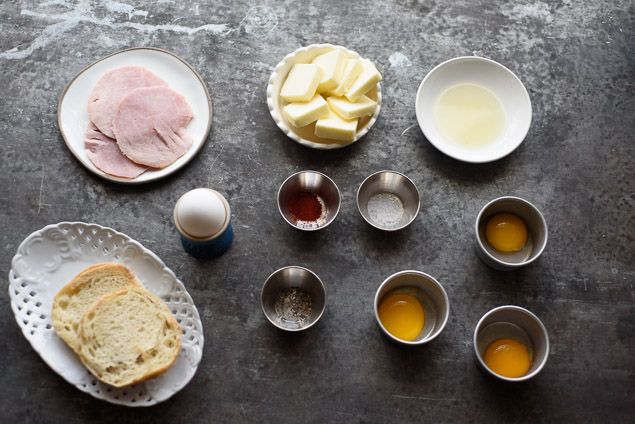 To start off our hollandaise melt your butter in a pan until it is frothy.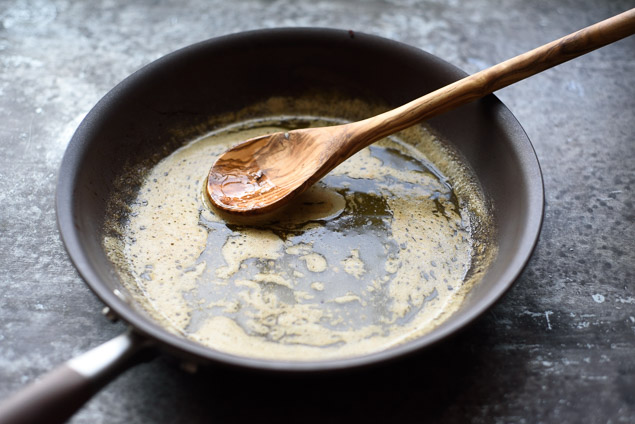 Add your egg yolks, seasoning and lemon juice to the blender.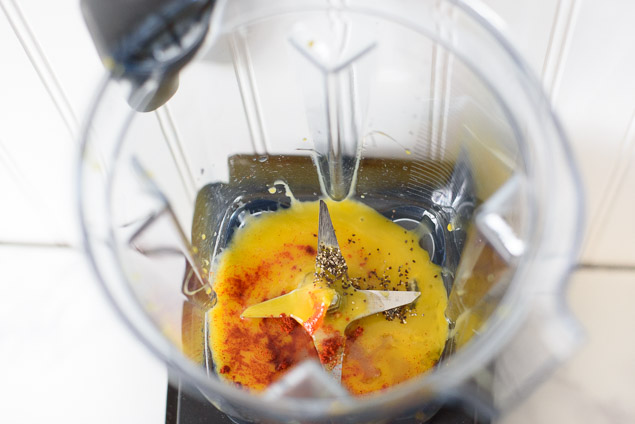 Turn on the blender and as it is whirling slowly add the hot butter in a thin stream until fully combined. Be sure to carefully open and then recover the blender hole with a towel or it will be a big mess.
It will turn light and fluffy as it blends into the sauce.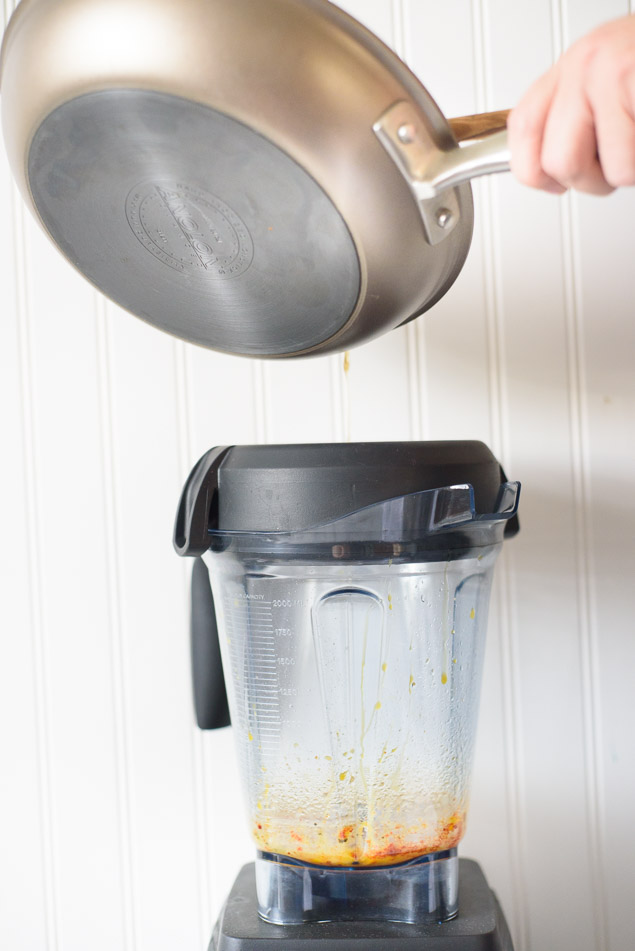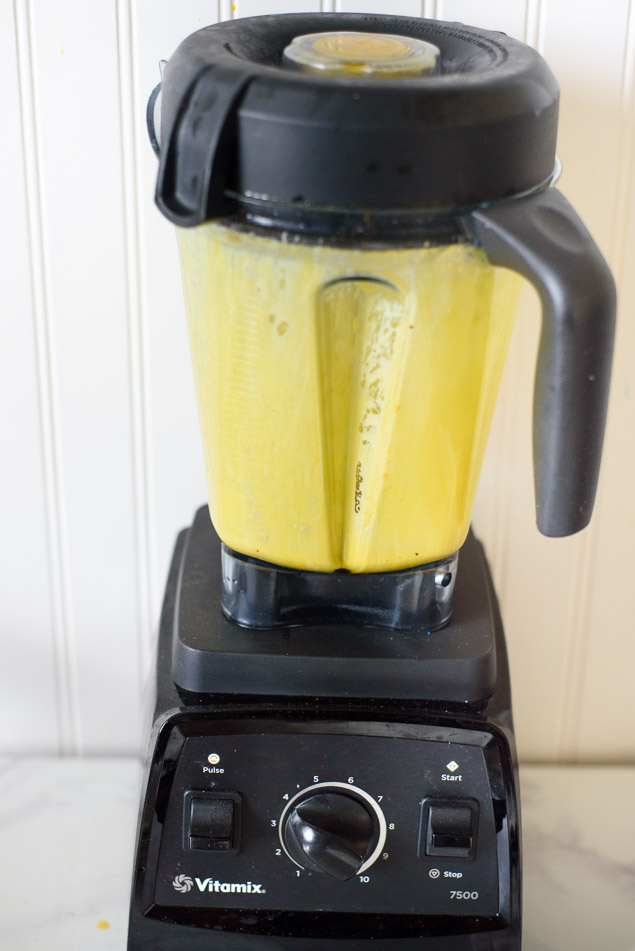 If you are ready you can serve immediately otherwise setting the blender in a pan of warm water will help hold the sauce at temperature.
To start off our Eggs Benedict we want to get the bread toasted, the ham frying in a pan and the eggs poaching.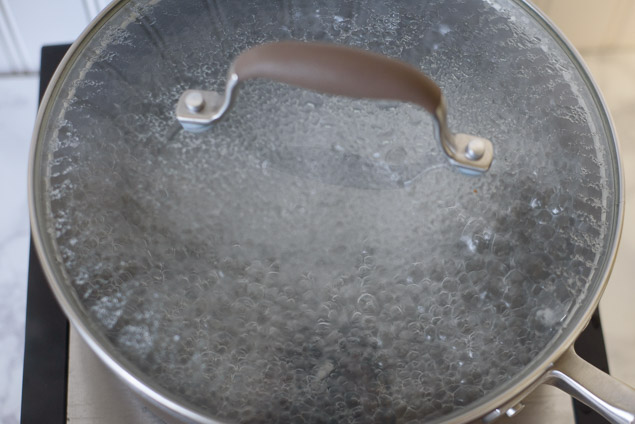 We love using poaching pods for making our poached eggs. If you have access to fresh eggs from the farm or your backyard poaching eggs can be a very simple process. If however, you rely on the grocery store, you may have run into a lot of failed poached eggs. That's because most grocery eggs are quite old. Nothing to be grossed out by but they do not poach fabulously.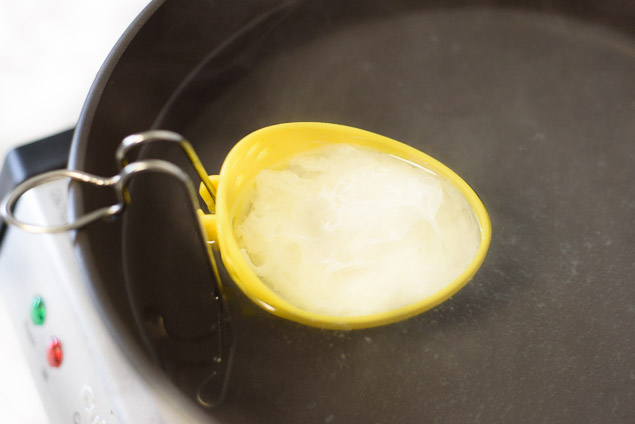 These egg poachers make simple work of poaching the eggs no matter if they are very very fresh or not. Spray them with a bit of non-stick spray to help your eggs slide right out at the end.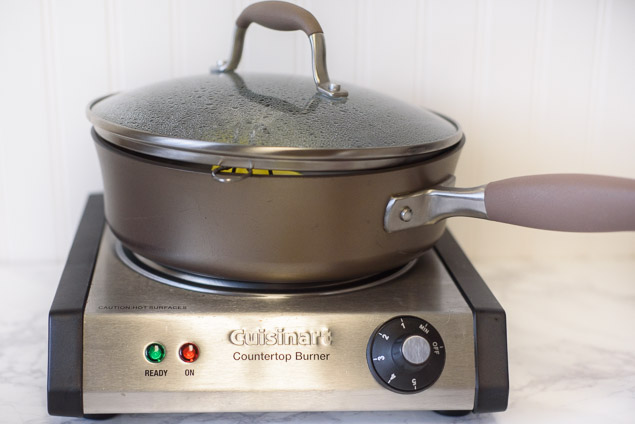 They tuck right under the lid to help hold them in place. Bring the water to a boil, add a splash of white vinegar and poach your eggs for 3-5 minutes depending on what consistency you like.
Once they are ready combine everything for the perfect Eggs Benedict!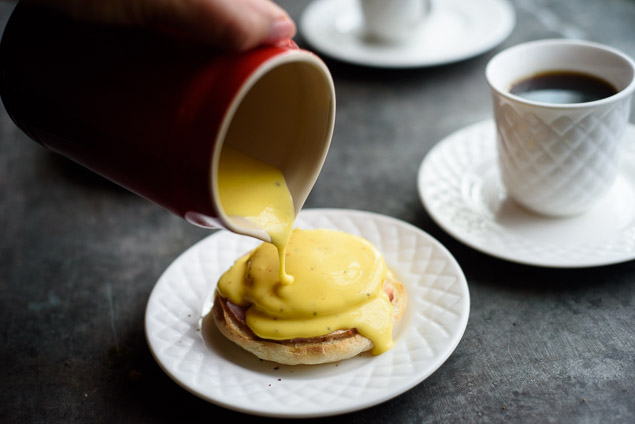 This is my ideal weekend morning.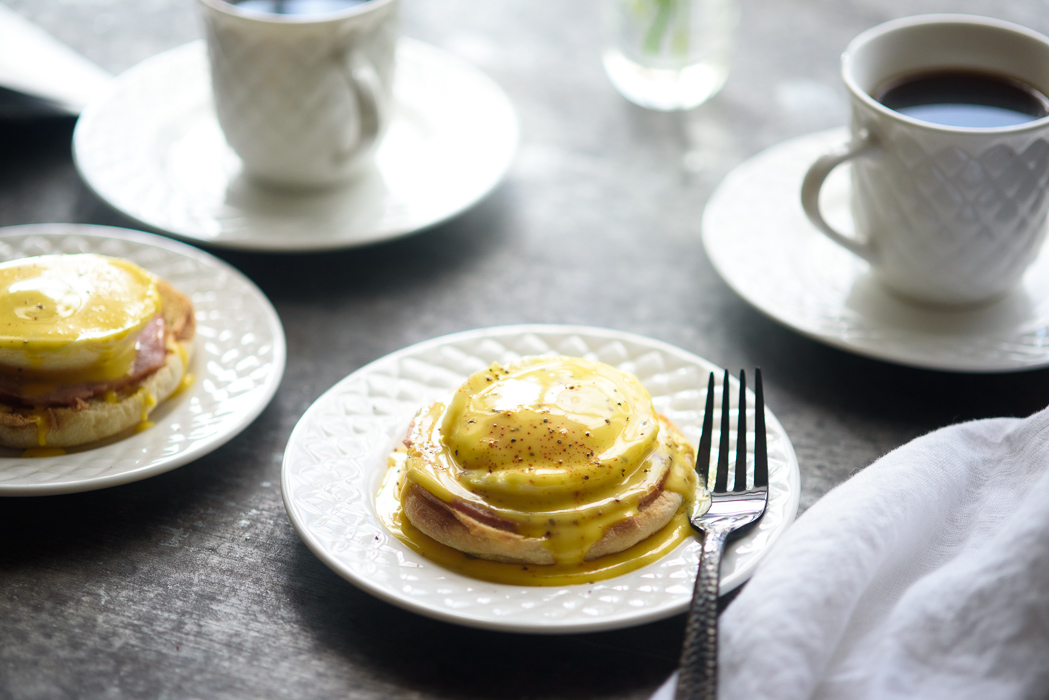 Coffee, Eggs Benedict and a good magazine to read all morning with a snuggly blanket. Sign me up.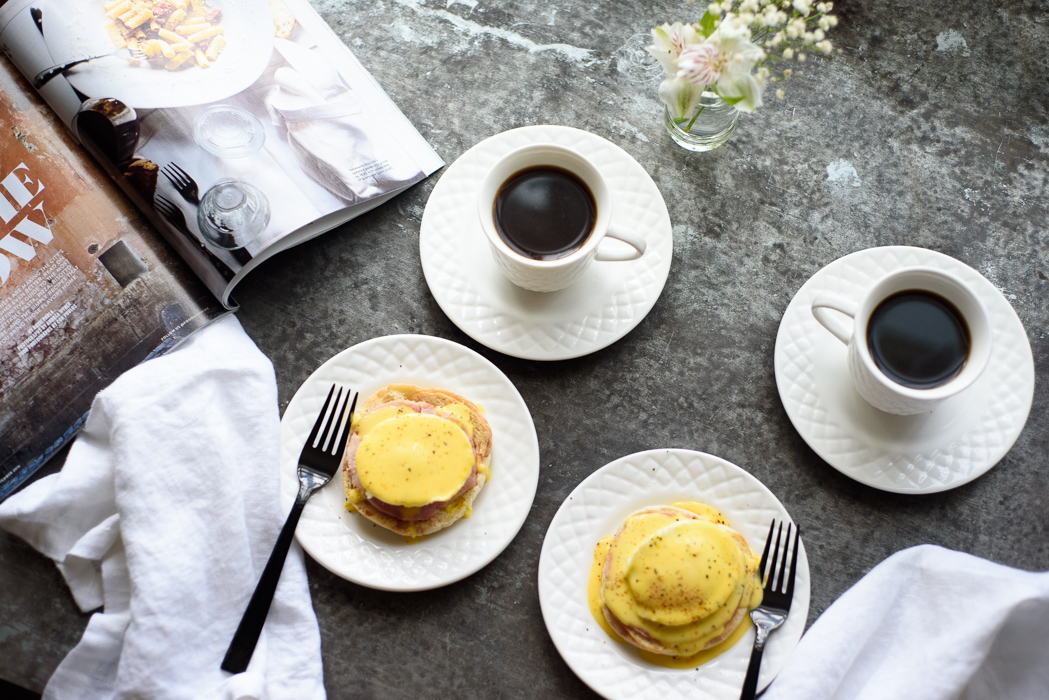 Foolproof Eggs Benedict with a Blender Hollandaise
Try this foolproof eggs benedict recipe from Dani Meyer of The Adventure Bite. Make sure you let us know how it turns out!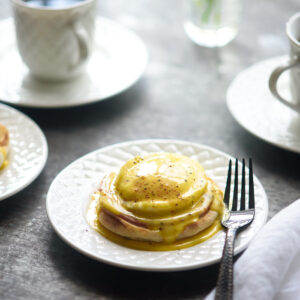 Ingredients
6

Egg yolks

.5

tsp

Salt

1

Generous pinch of cayenne

3

tbsp

Fresh lemon juice (I use closer to 2 tbsp)

1

cups

Unsalted butter

2

Pieces of ham

1

English muffin

2

Eggs

1

Splash of white vinegar

1

Dash of salt & pepper to taste (for the eggs)

Hollandaise Sauce

Poaching Pods & Non-Stick Spray
Instructions
For the Hollandaise: Heat butter until it is frothy and fully melted.

Add egg yolks, lemon juice, salt and cayenne pepper to blender.

Turn machine on and slowly increase to speed 4.

Blend for 30 seconds.

Remove lid and increase speed to #5.

Slowly stream in butter until mixture becomes thick and frothy, about 1 minute.

Serve immediately or hold in a warm water bath.

For the Eggs Benedict: Boil water in a large saucepan. Add a splash of white vinegar. Turn off heat.

Spray poaching pods with non stick spray.

Crack eggs into pods and gently lower into the water allowing it to pool into pods to set egg and then fully immersing.

Cover with lid and allow to cook for 3-5 minutes to desired consistency.

Top English muffin with ham, poached egg and hollandaise sauce. Season with salt and pepper to taste.