8 Savory Oatmeal Bowls for a Hearty, Soulful Breakfast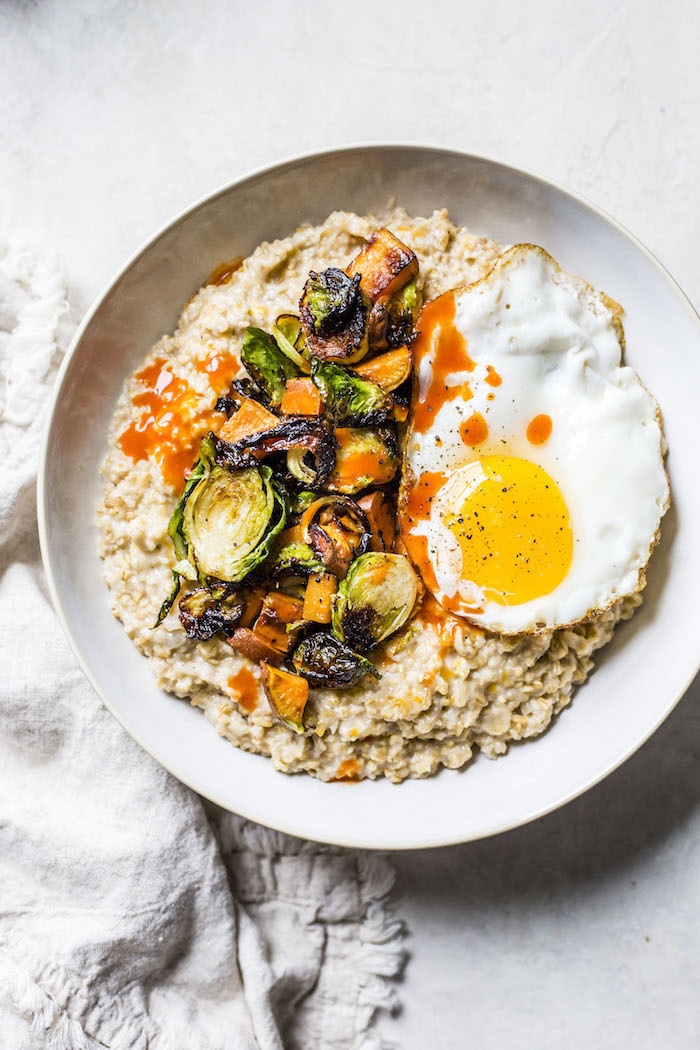 Who said oatmeal can't be savory? We are flipping the switch on sweet oatmeal and hitting you with 8 savory recipes you need to make for breakfast… or lunch… or dinner. You can make them on the stove or in a multi-cooker for super easy cooking. So go ahead and bookmark these recipes for those days you need a little taste of comfort in the morning.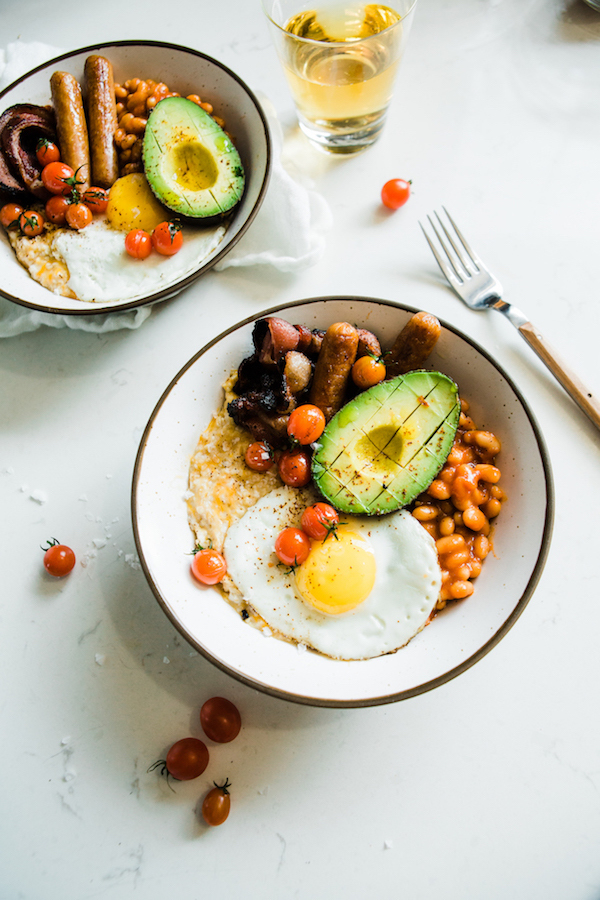 This bowl starts with a cheddary, garlicky base perfect for adding any and all of your favorite breakfast toppings: sausage, egg, avocado, tomato, bacon. Brooke Lark says, if it tastes good with cheese, it's going to go great with this recipe.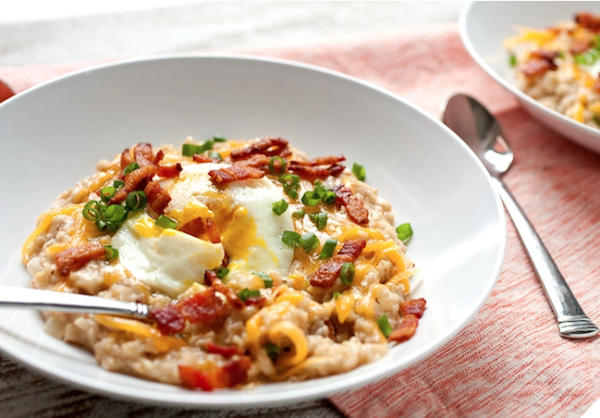 Have we mentioned how good savory oats are with bacon? Well, buckle up, because this recipe is definitely bacon forward. Macheesmo's recipe calls for you to simmer your oatmeal in your leftover bacon grease. Talk about a recipe with FLAVOR.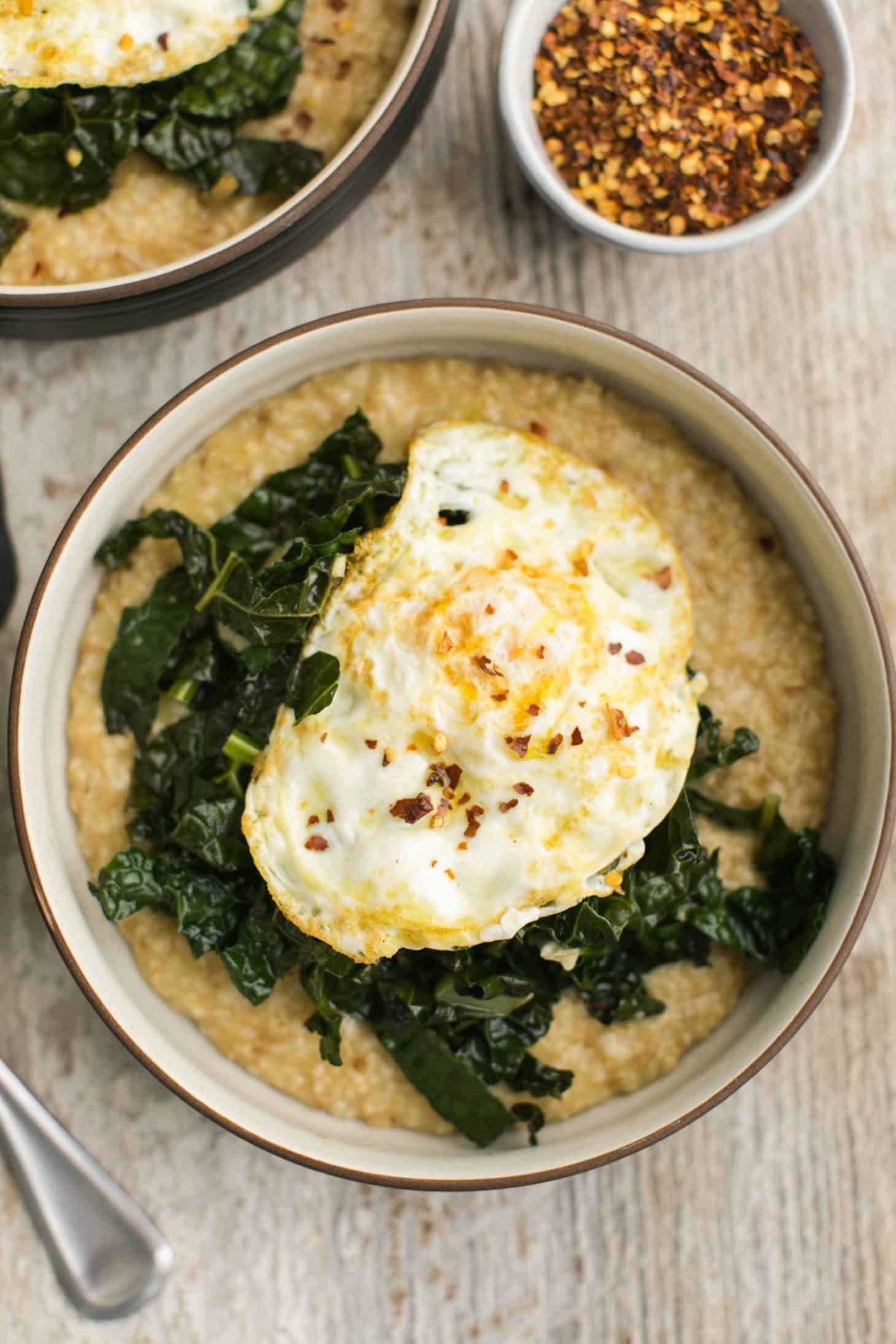 Over the years, Naturally Ella has come to appreciate oats for their "warm, not-too-overpowering flavor and their ability to be a perfect bed for produce." Well, her love for oatmeal sure shows in this recipe which will help you get a serving of greens in too.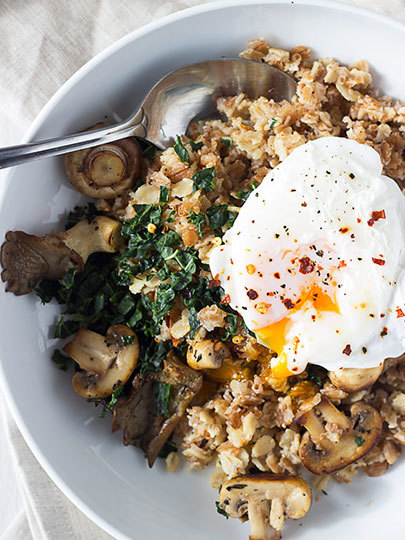 As the title suggests, this oatmeal is a GAME-CHANGER. Sprinkle of Green uses a mix of spelt and oats and toasts them to perfection before cooking and topping with buttery mushrooms, greens and a poached egg. So simple and oh-so-delicious, you'll want to make it every morning.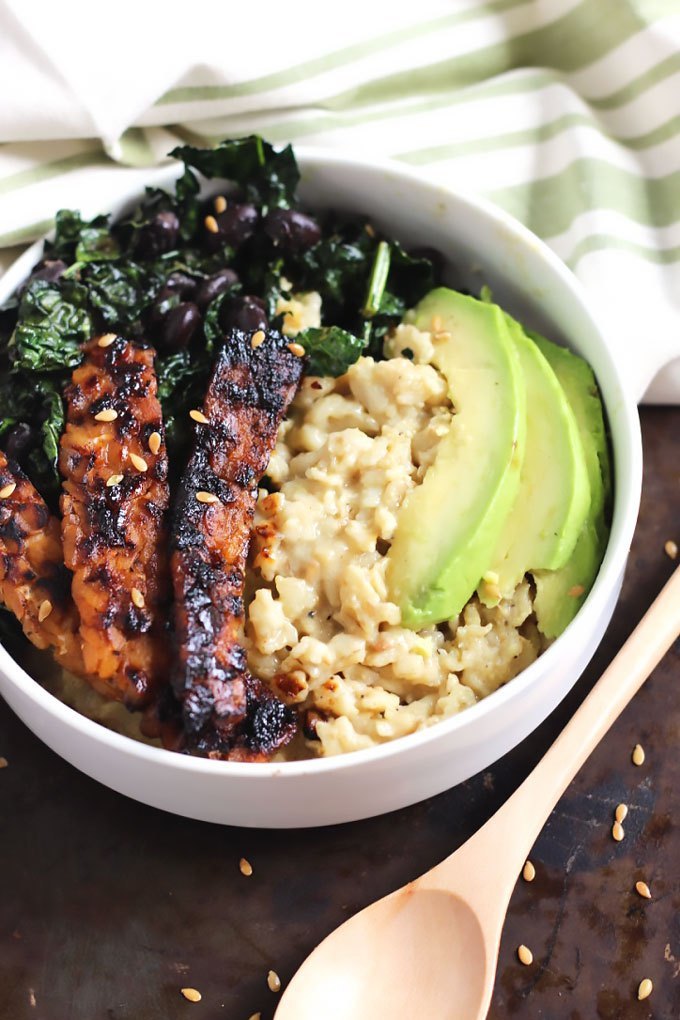 With a few simple swaps, this is the perfect vegan breakfast. Emilie Eats even goes so far as to say that tempeh bacon will make anyone a believer in savory oats.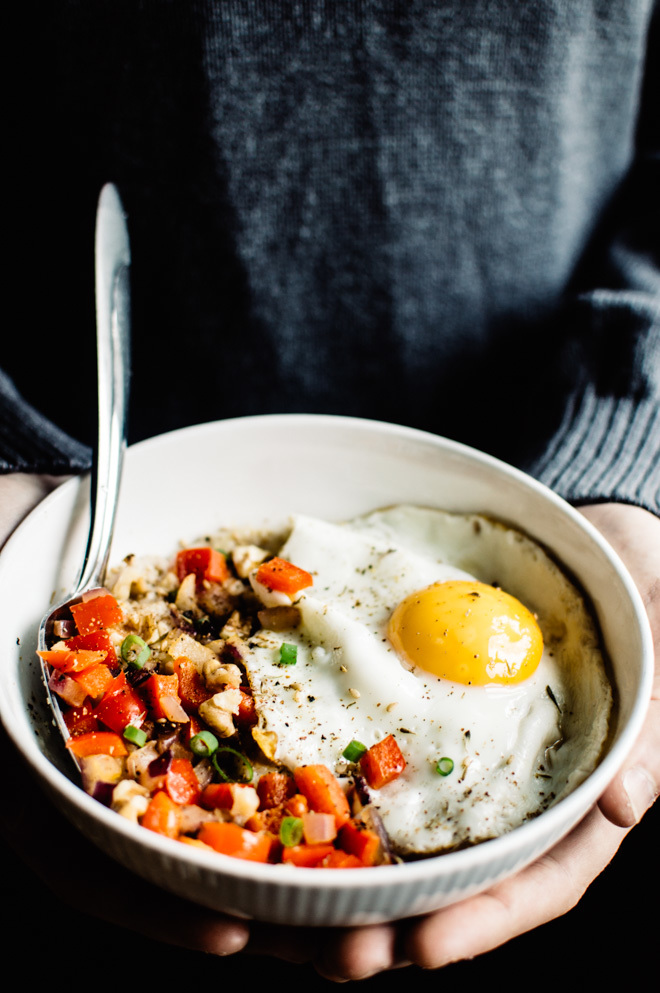 How beautiful is this bowl of oatmeal?? This recipe from Healthy Nibbles & Bits is ready in 10 minutes. Plus she shares all of the tried and true tips she's learned since making the foray into savory oatmeal.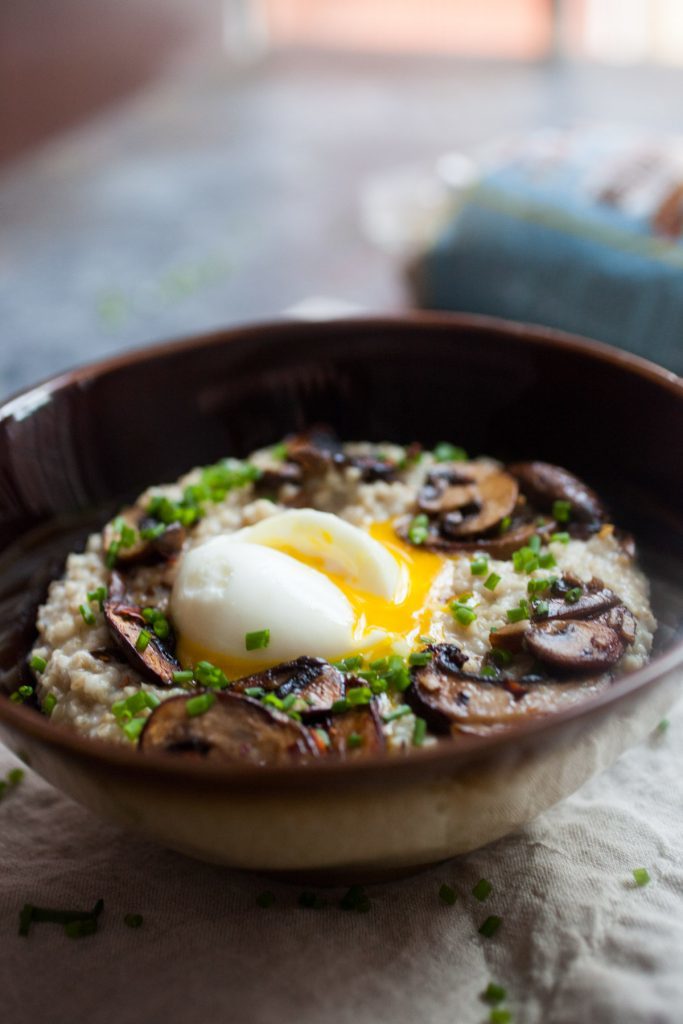 Macheesmo is back with this hearty recipe made with steel cut oats. Minced ginger, soy, chili flakes, and a soft-boiled egg give this recipe a great flavor. Drizzle with sriracha if you want to get crazy.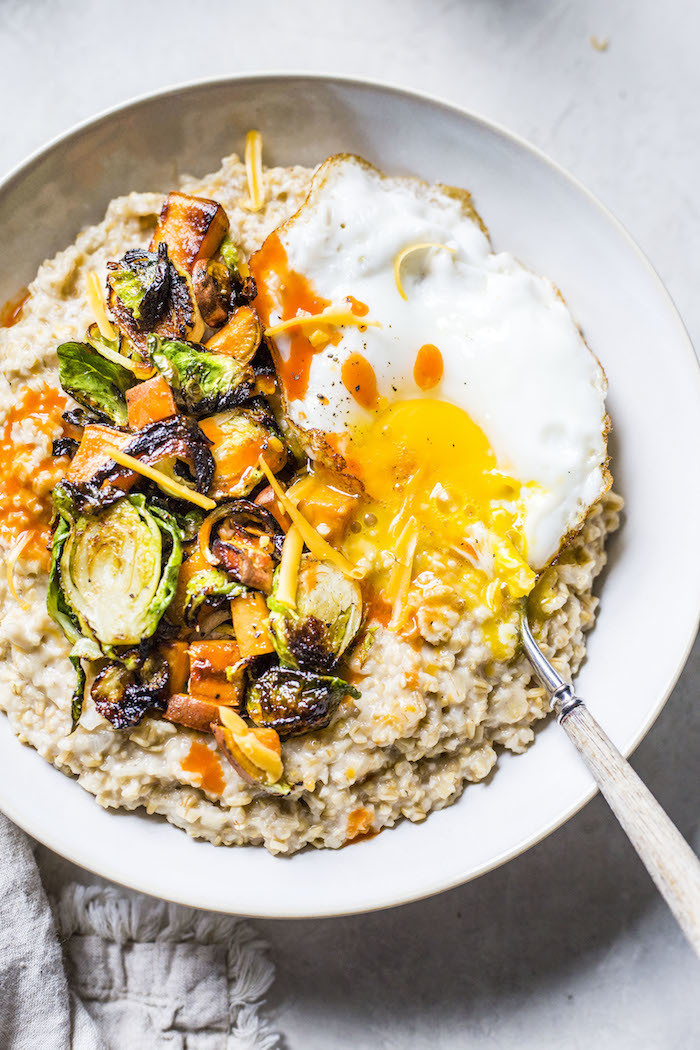 Step aside eggs and toast. This savory breakfast bowl from The Almond Eater is the perfect way to make your breakfast exciting again. While your oatmeal is cooking, roast up some Brussels sprouts and sweet potatoes and fry an egg. Throw it all together, top with hot sauce, and enjoy the oatmeal of your dreams.