Fig Baked Brie with Butter Toasted Pumpkin Seeds Recipe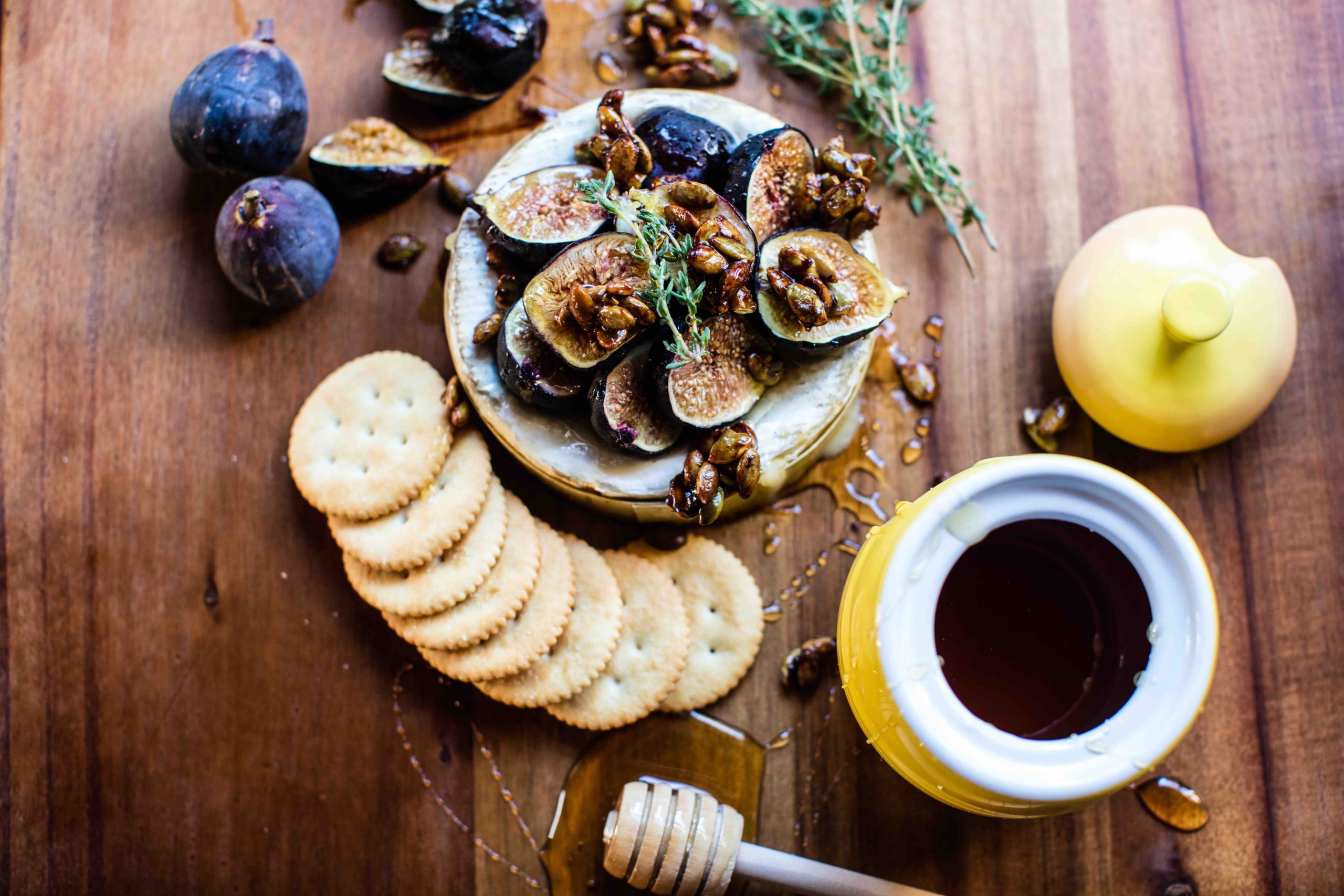 There's really not much better than a wheel of warm, melty and gooey Brie. It's truly one of the simplest and most delicious appetizers you can serve. I make it all the time, but especially around this time of year, when the weather dips down into cooler temperatures and the leaves turn their magnificently vibrant orange, reds and yellows.
There are so many different recipes for baked Brie, but this honey roasted fig baked Brie has got to be one of my favorites.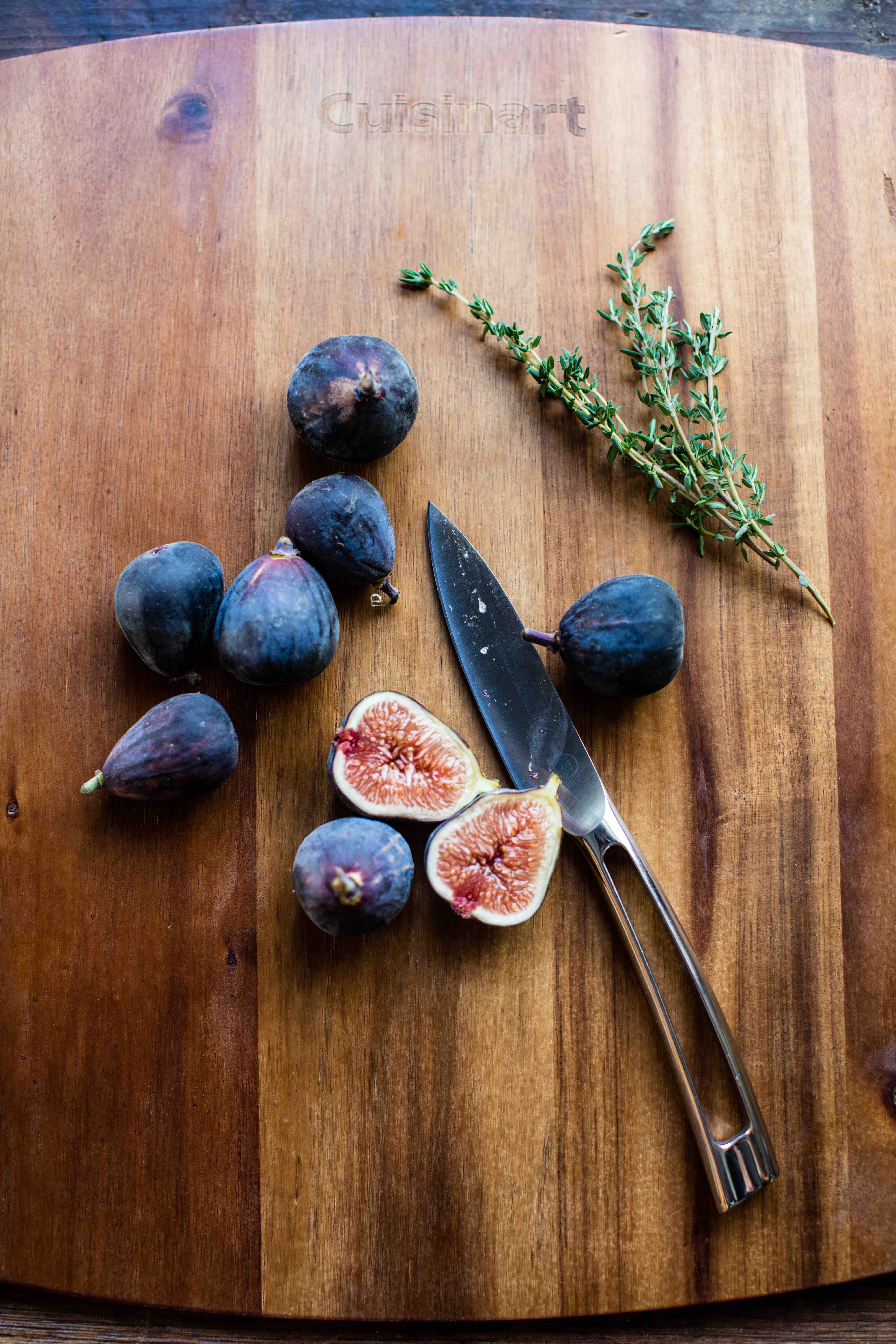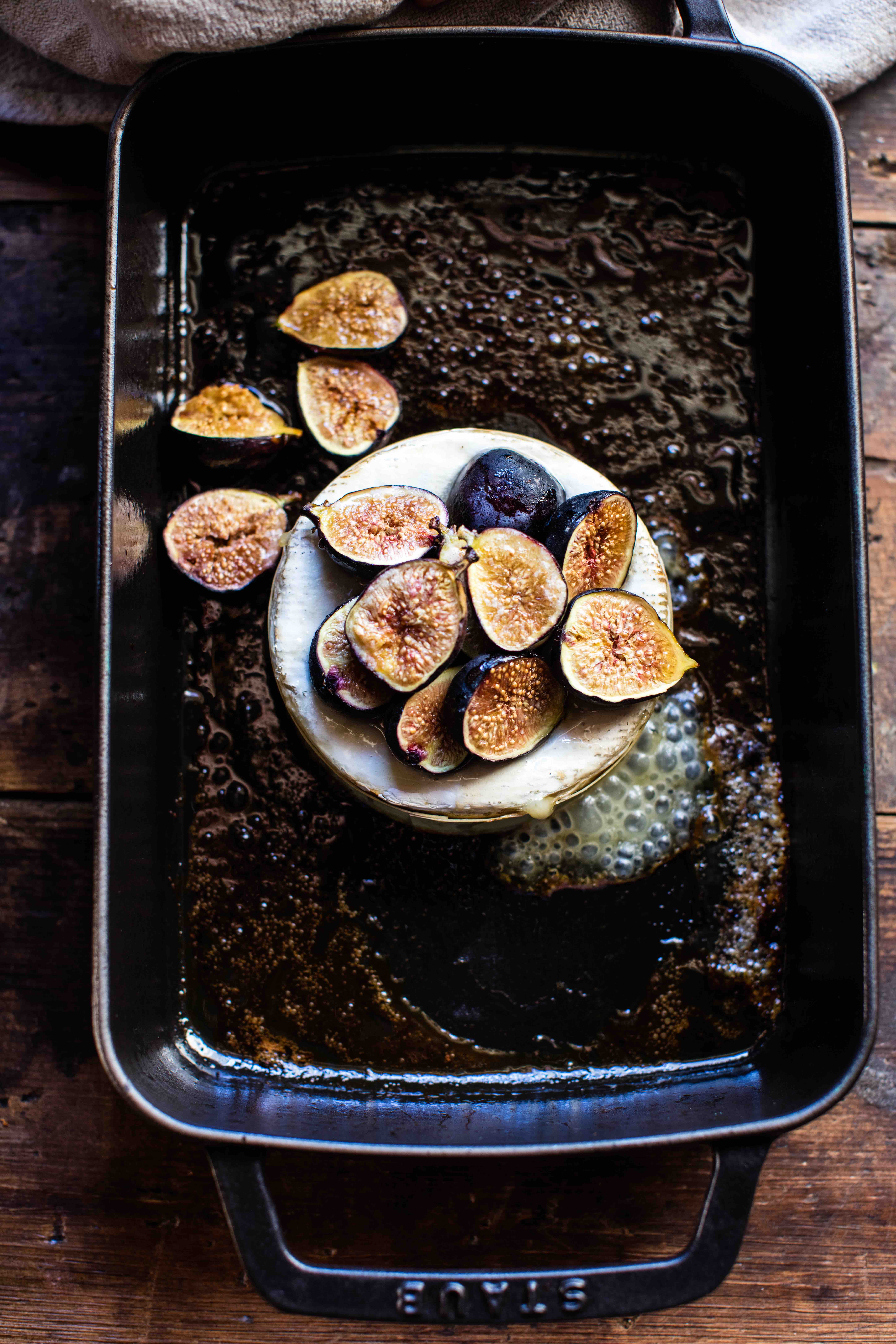 It's sweet, cheesy and the butter toasted pumpkin seeds add just the right amount of salty crunch!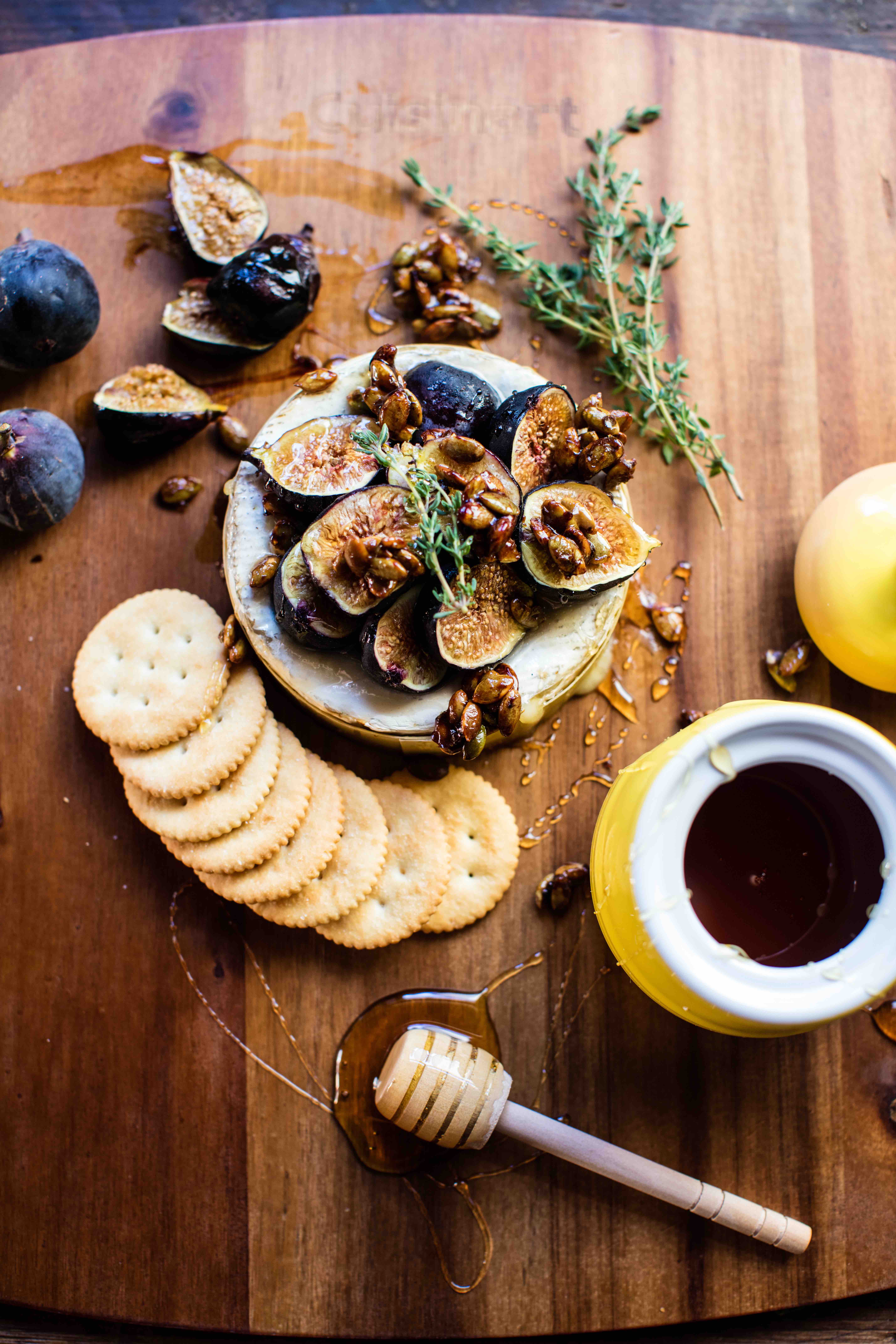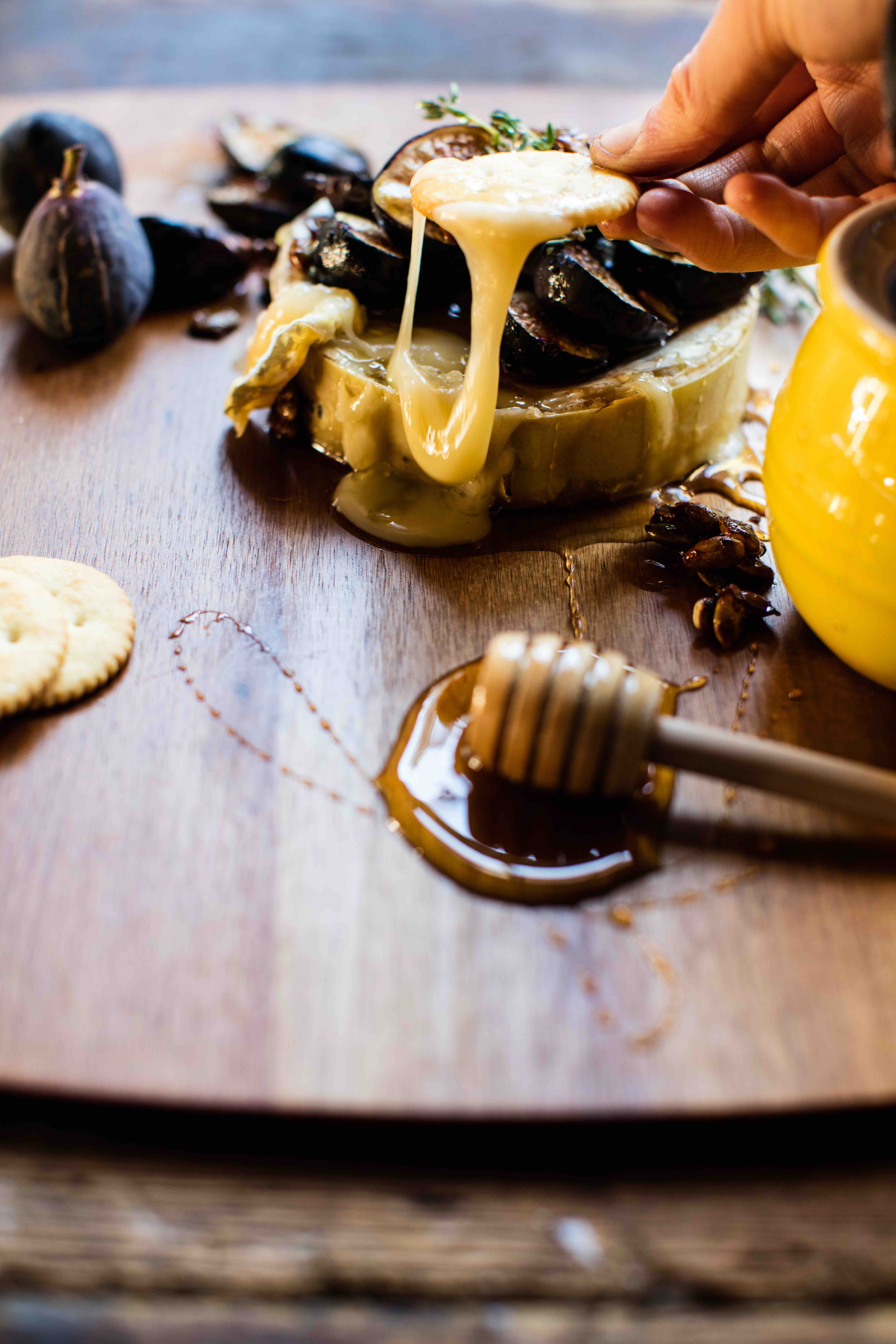 I like to serve this with crackers or atop toasted bread for the perfect easy appetizer recipe!
Oh, and while this would be great at any upcoming dinner party or gathering, Halloween and Thanksgiving just seem like the perfect occasion for this scrumptious gooey goodness.
Fig Baked Brie with Butter Toasted Pumpkin Seeds Recipe Recipe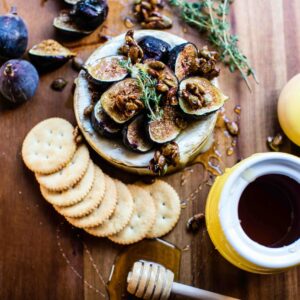 INGREDIENTS
1 (8 ounce) wheel of Brie
¼ cup honey + more for serving
8 fresh or dried mission figs, halved
2 sprigs fresh thyme
1 cup pumpkin seeds
1 tablespoon salted butter
INSTRUCTIONS
Preheat the oven to 375 degrees F.
Unwrap the brie and place it in a baking dish. Cut the brie on top in a crosshatch pattern. Drizzle the brie with the honey and rub the honey into the brie. Add the figs to the top of the brie. Sprinkle with pepper. Take a sprig of thyme, strip away the leaves and sprinkle over the brie and figs. Drizzle the brie lightly with olive oil.
Loosely cover the brie with foil, bake for 10 minutes, then remove the foil and bake for another 10 minutes or until the top of the brie is golden.
Meanwhile, melt the butter in medium skillet over medium heat. Add the pumpkin seeds and cook, stirring often until lightly golden and toasted, about 5 minutes. Remove the seeds from the skillet and sprinkle lightly with salt.
Serve the brie warm, topped with the pumpkin seeds.