Feed the People You Love Like the Barefoot Contessa with This Summer Salad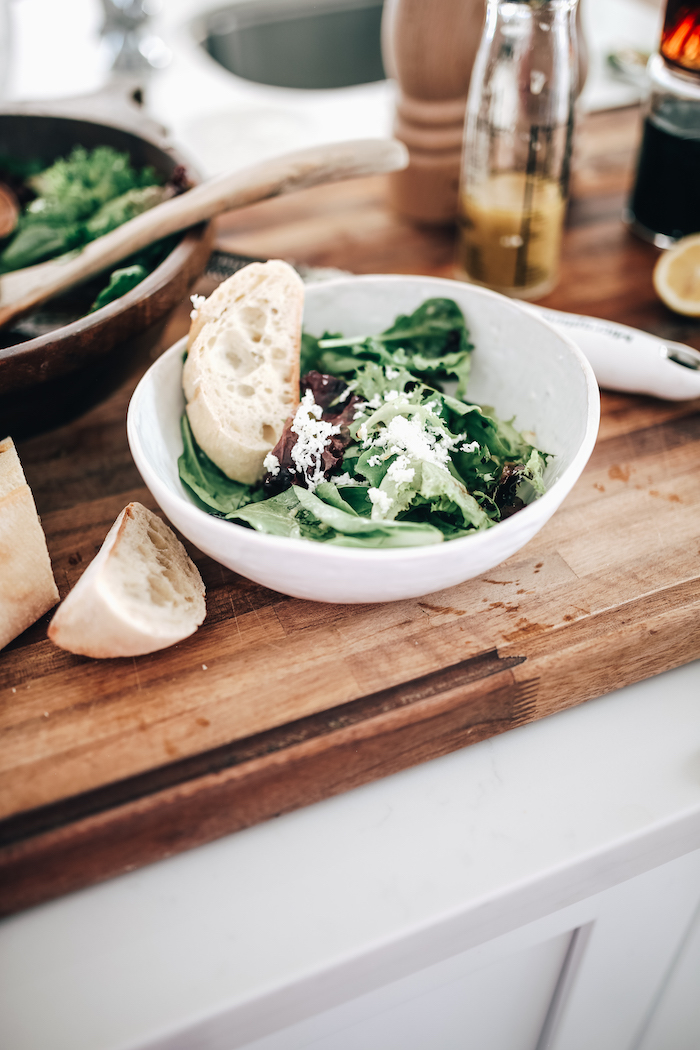 The Barefoot Contessa is making a come back this year with all-new episodes and we are loving it. Ina Garten is a favorite of mine and I'm guessing yours too. She inspires us all to get in the kitchen and cook, not really for ourselves, but for the ones we love! Not in an uptight fancy way, but in a casual relaxed way with easy to replicate recipes full of flavor.
With Barefoot Contessa on the air again, we were inspired to make a delicious summer salad. One that is simple on the ingredients but leaves you satisfied with its beauty.
Simple Summer Salad with Ina Garten's Vinaigrette
This salad comes together pretty quickly with just a few ingredients. Ina likes to serve the salad after the main course which I thought was very interesting!
She serves salad with a slice of cheese and baguette. It's a great ending to a full meal. I love this idea because I know for sure I can fill up on bread and salad and end up not enjoying the main course (hello Olive Garden breadsticks and salad, I'm talking to you!).
For this salad, you will need the following ingredients:
Dijon Mustard
Garlic
Champagne Vinegar
Kosher Salt
Fresh Ground Pepper
Good Olive Oil
Mixed Salad Greens
Baguette
Slice of Cheese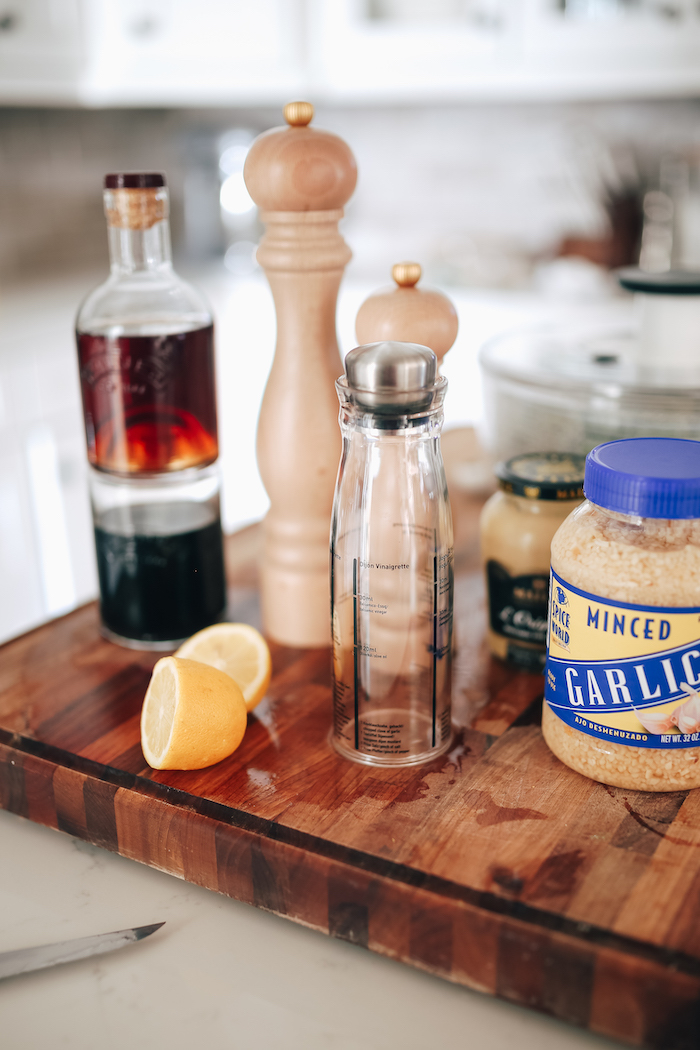 To make the vinaigrette, mix all the ingredients together in this GEFU Dressing Shaker. It has all the measurements on it so you can easily follow along.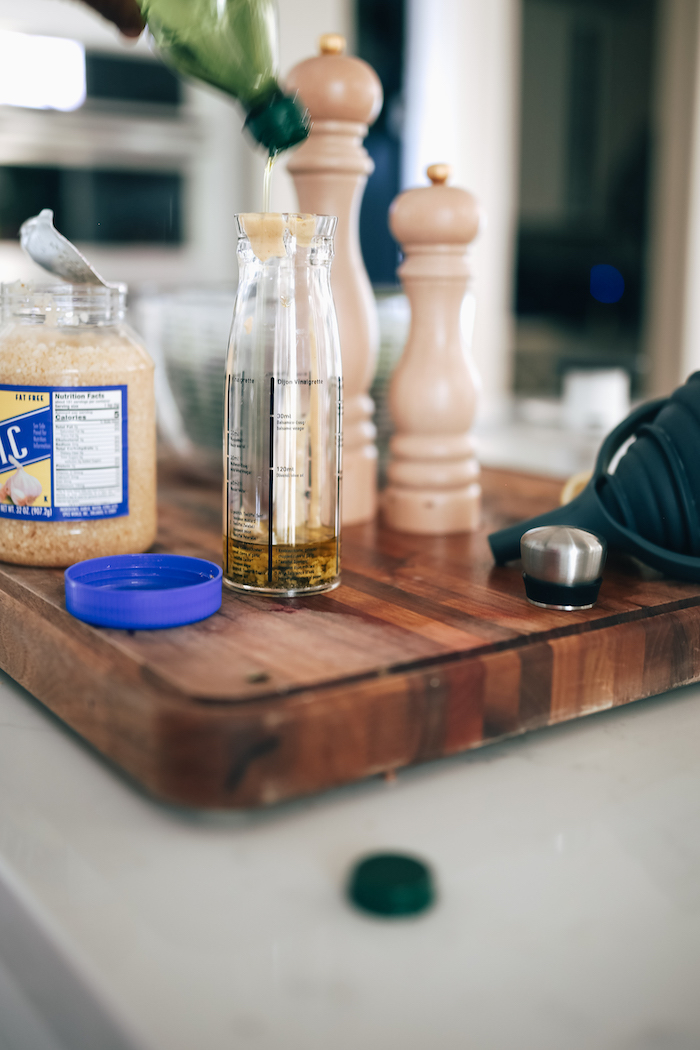 In order for the salad to really come together, the leaves must be dry. I like to use a salad spinner to help with this process.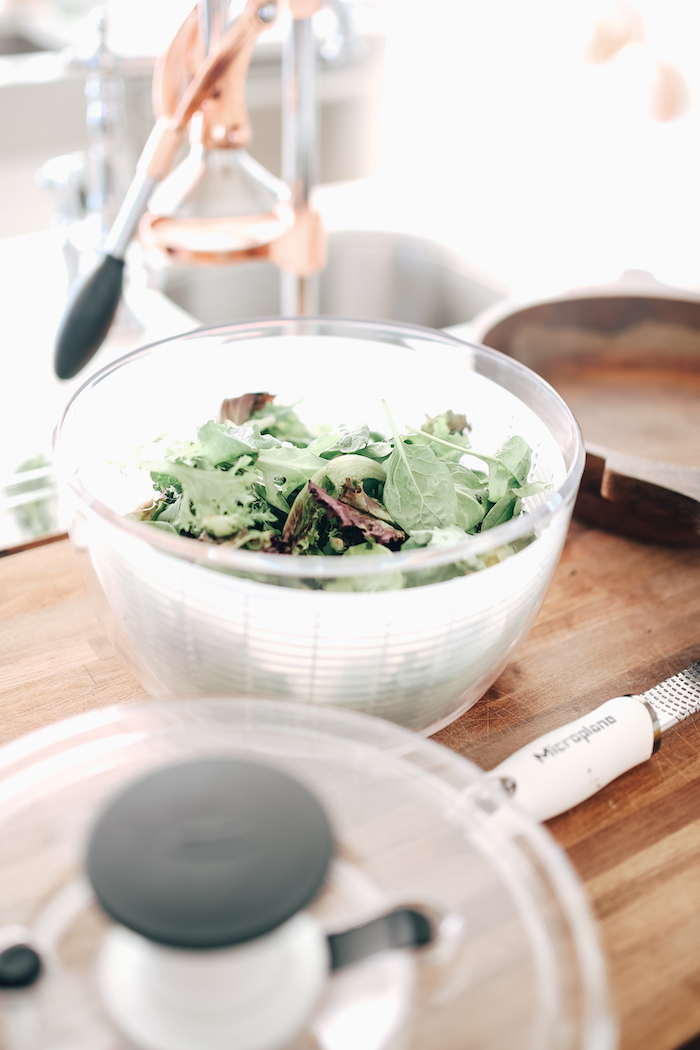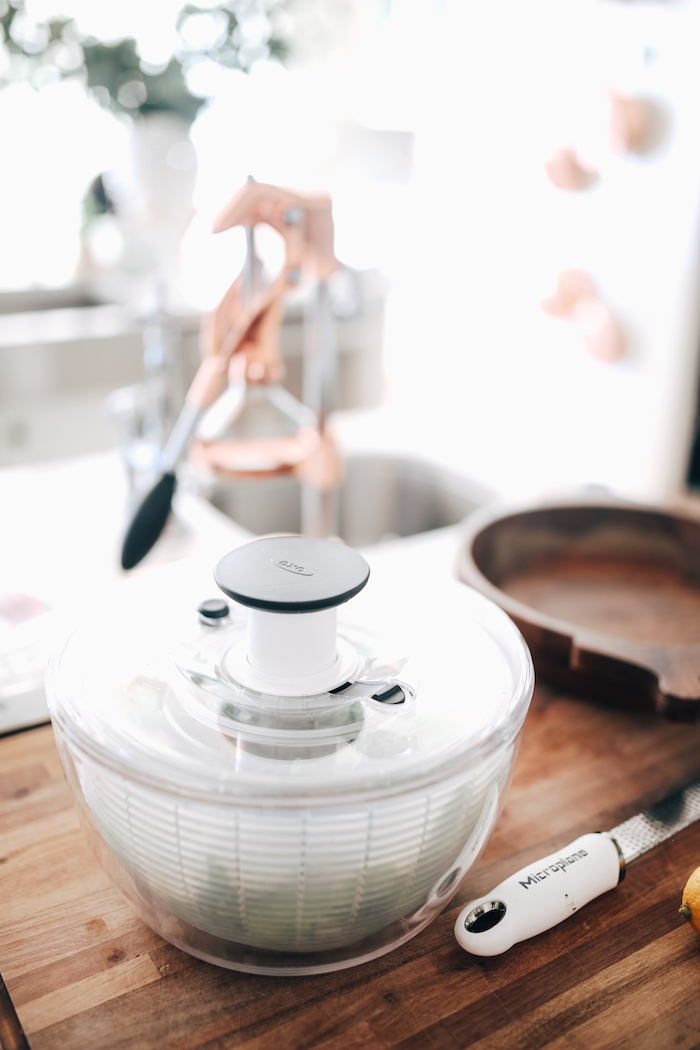 Simply fill up the bowl with the leaves and turn until all the water is gone. Dry salad leaves help the dressing distribute more evenly and keeps the salad from getting soggy on your guests.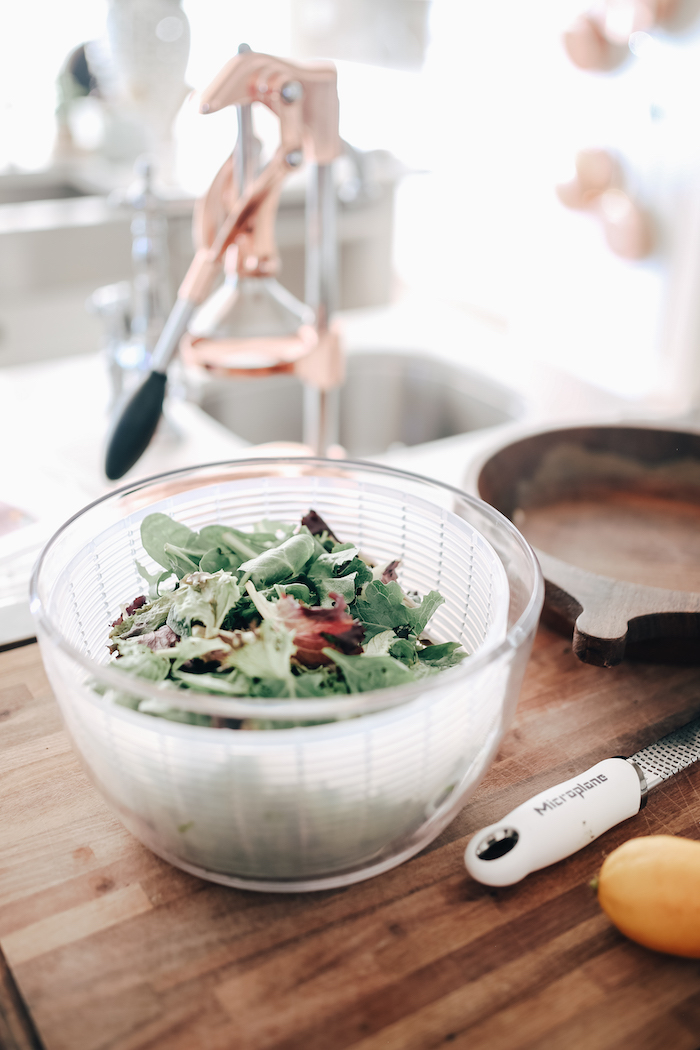 Pour the vinaigrette at the bottom of the bowl and then add the salad.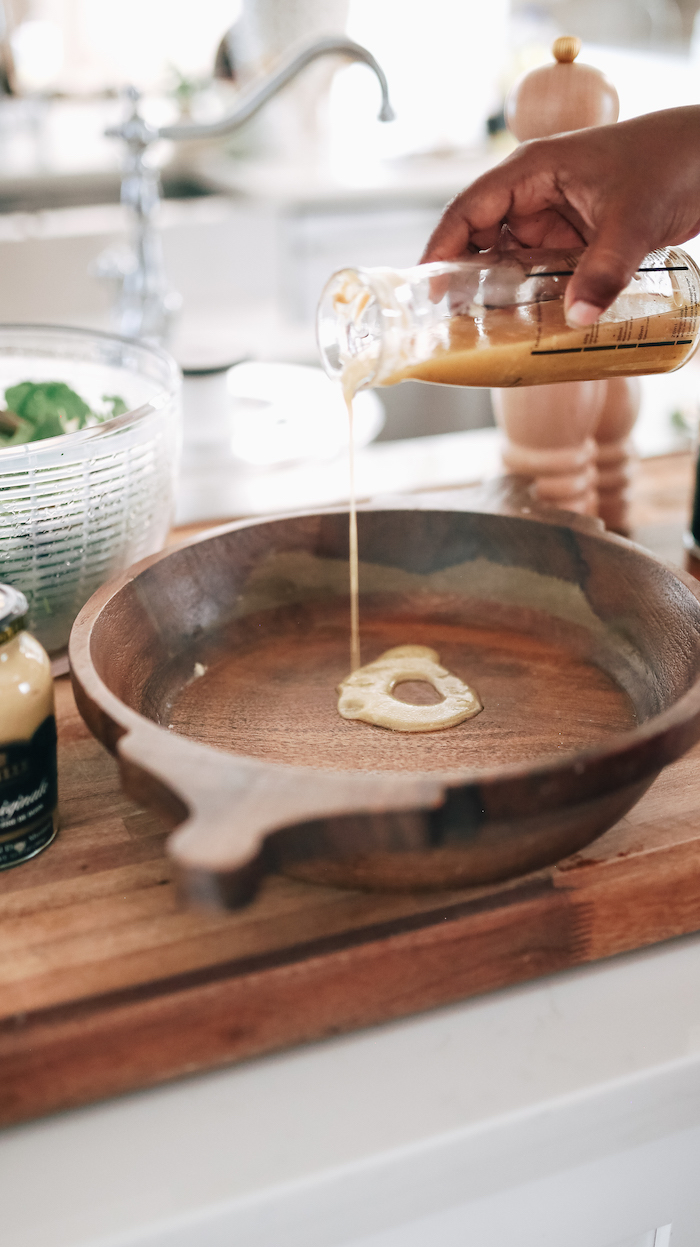 Give it a good toss and serve it on a plate with some grated cheese and a fresh baguette.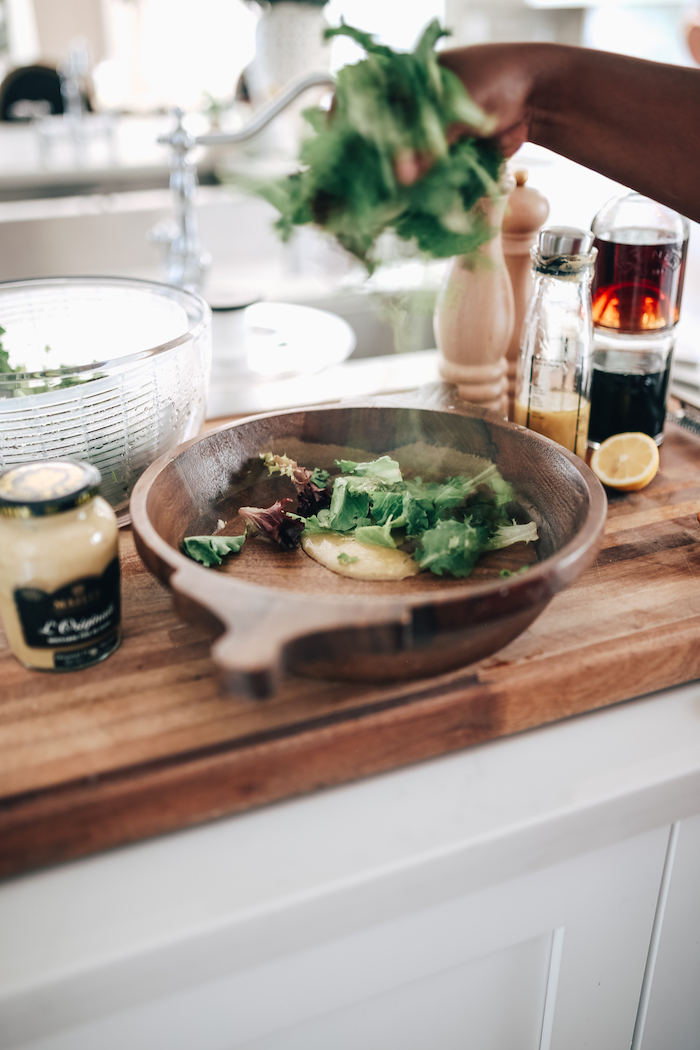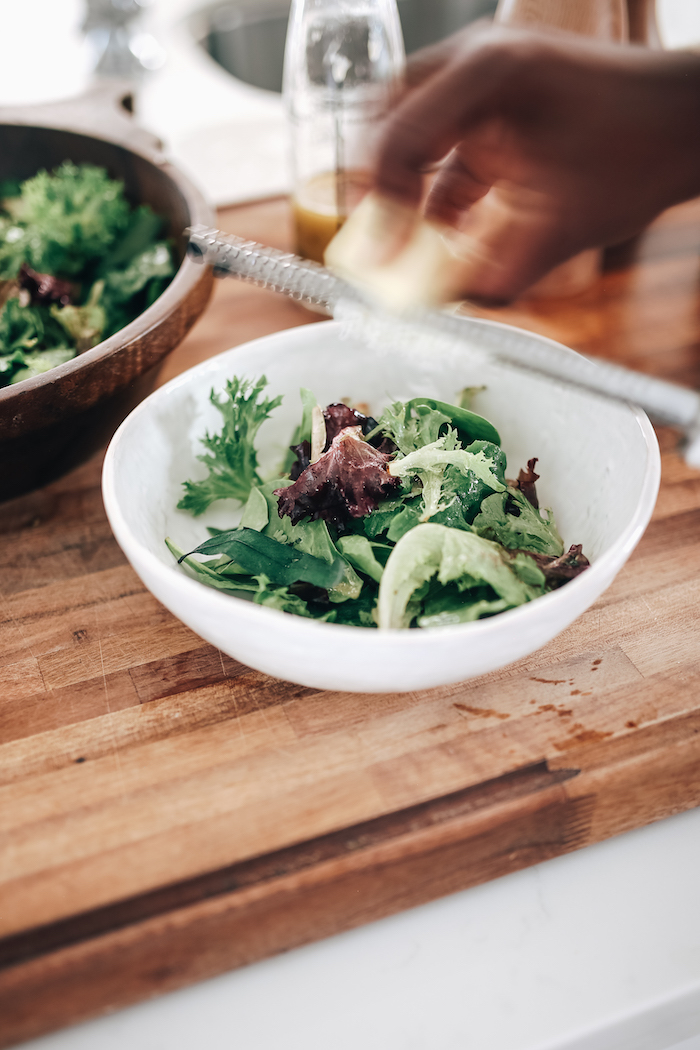 Simple food never looked so good! If you're looking for more recipes like this, check out this healthy chicken dinner and salad pizza recipe.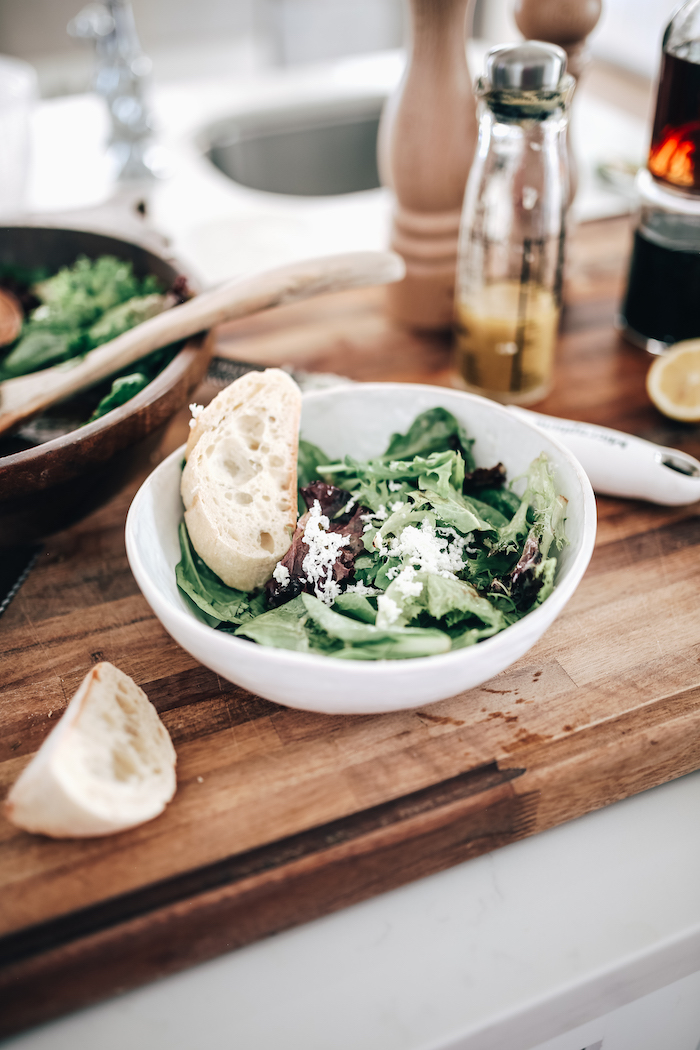 Summer Salad with a Simple Dijon Vinaigrette
This simple delicious salad is perfect for summer. With the Ina Garten's dijon vinaigrette, you can feed the people you love like the Barefoot Contessa.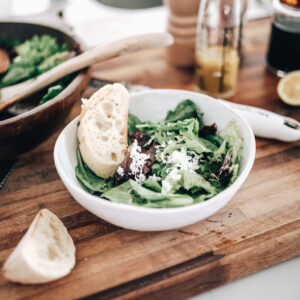 Ingredients
1

tsp

Dijon mustard

1

tsp

minced fresh garlic

3

tbsp

champagne vinegar

.5

cups

good olive oil

6

cups

salad greens or mesclun mix

cheese and bread for serving

Kosher salt and freshly ground black pepper
Instructions
In a small bowl, whisk together the mustard, garlic, vinegar, 1 teaspoon salt, and ½ teaspoon pepper.

While whisking, slowly add the olive oil until the vinaigrette is emulsified.

Place the salad greens in a medium bowl and add enough dressing to moisten.

Sprinkle with a little extra salt and pepper, if desired, and serve immediately with a slice of cheese and baguette.
Nutrition
Serving:
8
g
Calories:
136
kcal
Carbohydrates:
2.2
g
Protein:
0.9
g
Fat:
14.4
g
Saturated Fat:
2.1
g
Sodium:
20
mg
Fiber:
0.9
g