How to Entertain Like a French Girl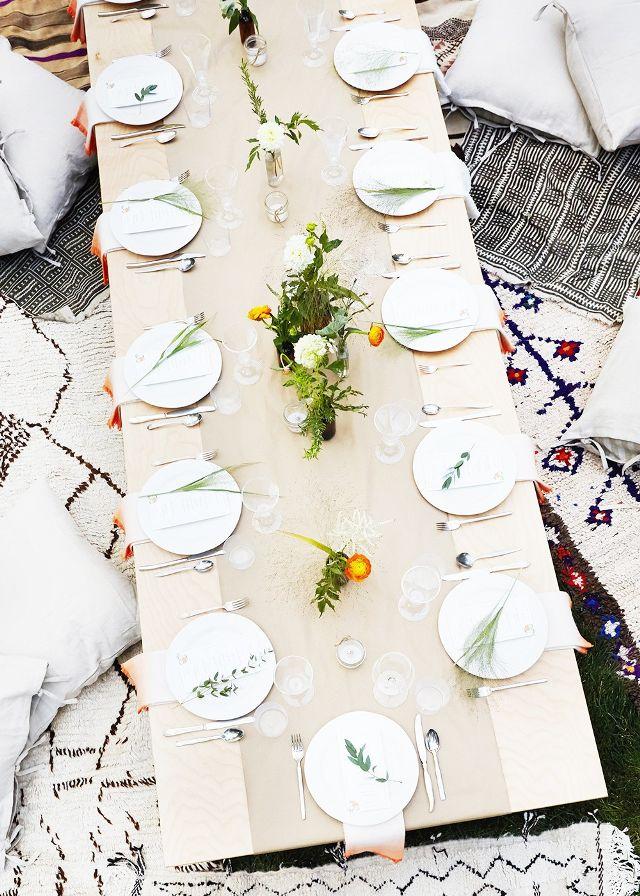 Just what is it about French girls? Whether they're on the runway or setting a table, they're the epitome of being effortlessly chic. How did they get so lucky, right?
The French have a way of letting things flow naturally and looking, how do you say – "magnifique." Take note from the Parisians, when it comes to feasting, it's all about the celebration of friendship, food and togetherness. Unless you're Mimi Thorisson (author of Manger, a blog devoted to French cooking) scroll on for a few tips on setting your table and entertaining like the French.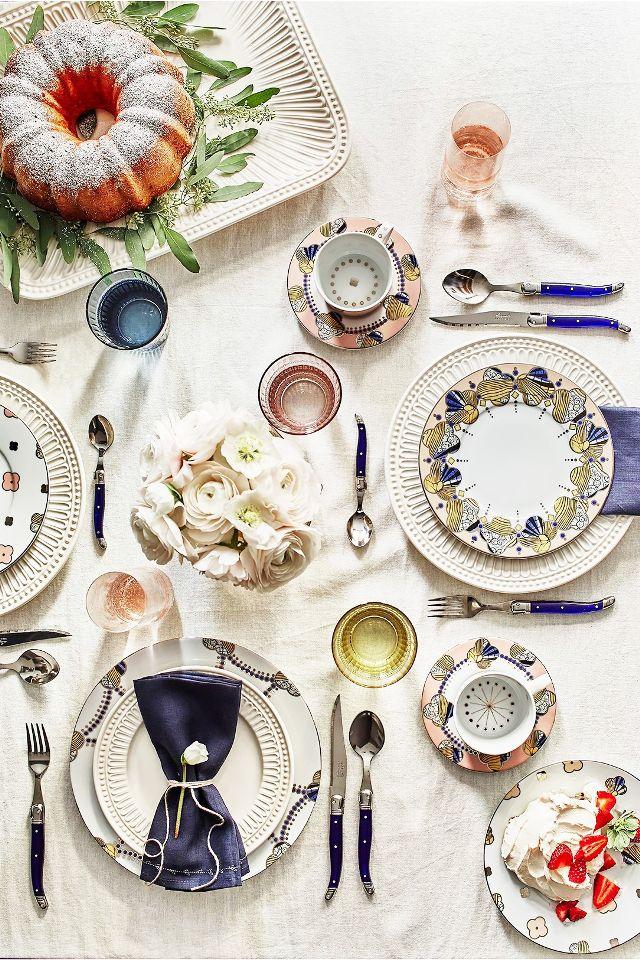 First, the key to any successful party is being present. Plan a menu you can prepare ahead so you can actually entertain your guests and not spend all of your time in the kitchen. A Farm-to-Table menu is easy and so naturally Français. Grab some fruits, veggies, cheeses, fresh breads and local ingredients from your farmer's market and fill your table with pure deliciousness. For some inspiration, don't miss this gorgeous Casual and Relaxing Farmer's Market Dinner.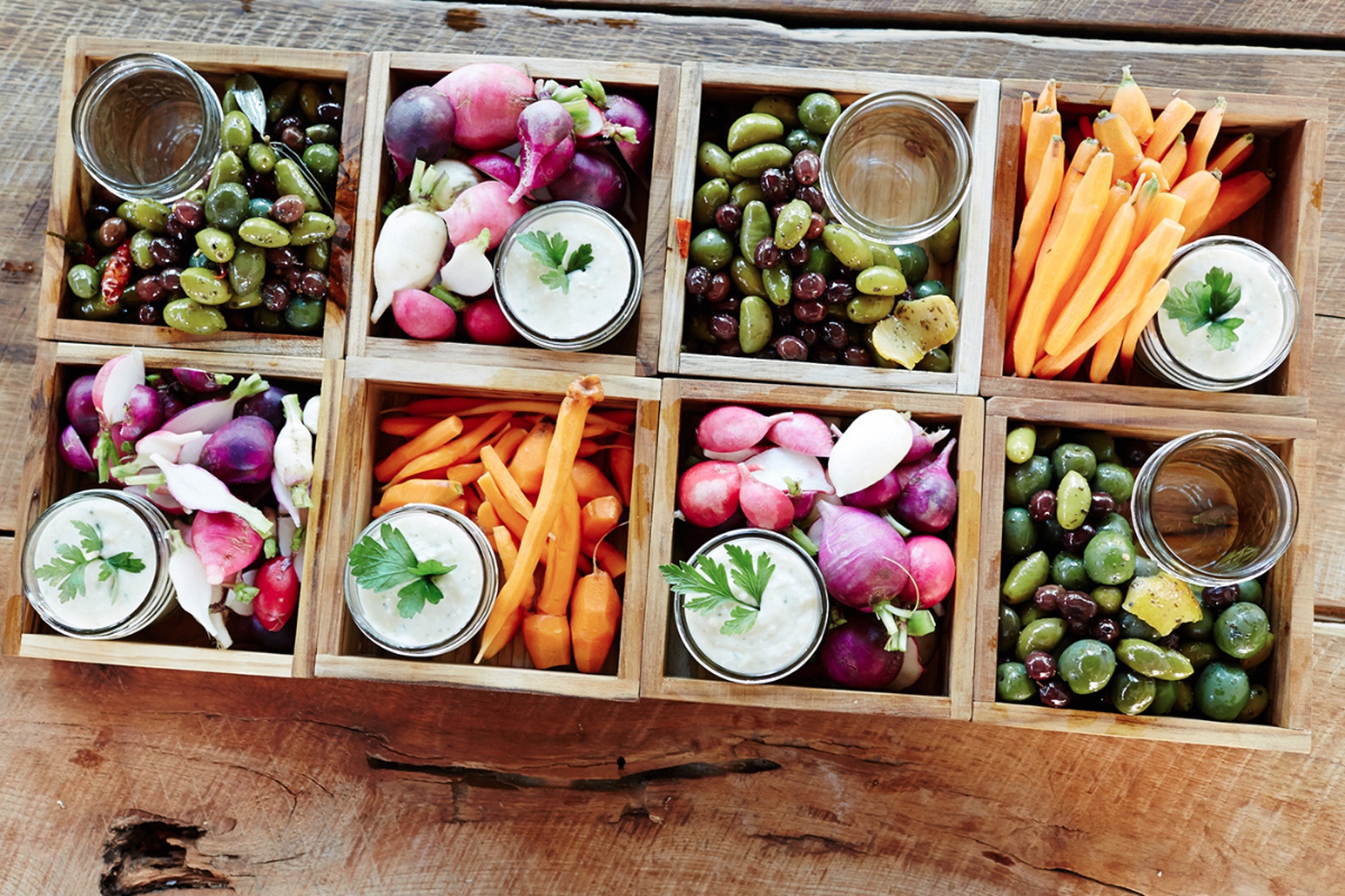 Food tastes best when it's served beautifully. The way you choose the linens, flowers, glassware, flatware and to how you plate a dish, are the details that make a party effortlessly chic. Lay down a tablecloth, table runner (or both!), scatter napkins, and add fresh flowers — lots of them. The abundance of flowers makes a table and if you don't have enough linens, white or dyed linen sheets make excellent tablecloths.
When you're planning a French themed party, your table should be uncluttered and understated. Set a communal table and don't be afraid to mix-n-match dinner plates, salad plates and platters. Like the French, this is your chance to pair vintage china passed down to you with your latest and greatest finds from Anthropologie.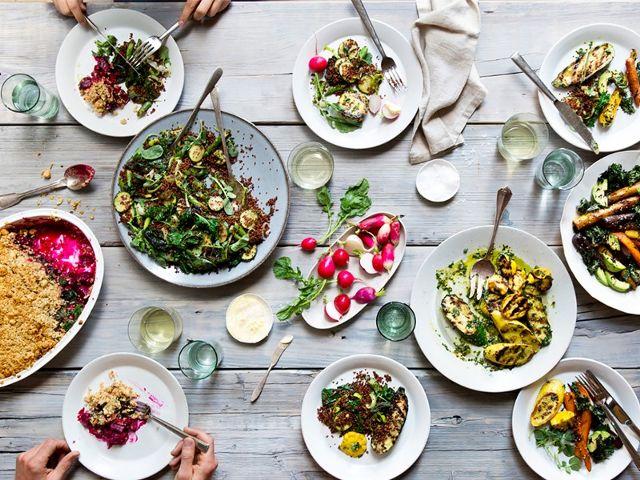 If you can take advantage of your mom's vintage linens, by all means — use them. Glasses don't have to match either, but as simple as your setting might be, stems effortlessly elevate a tablesetting. Fill your table with fine flatware, outfit your space with candles, floor pillows, rugs and wraps. They'll take your get-together well into the night and make it even more fun, especially if you'll be under the stars.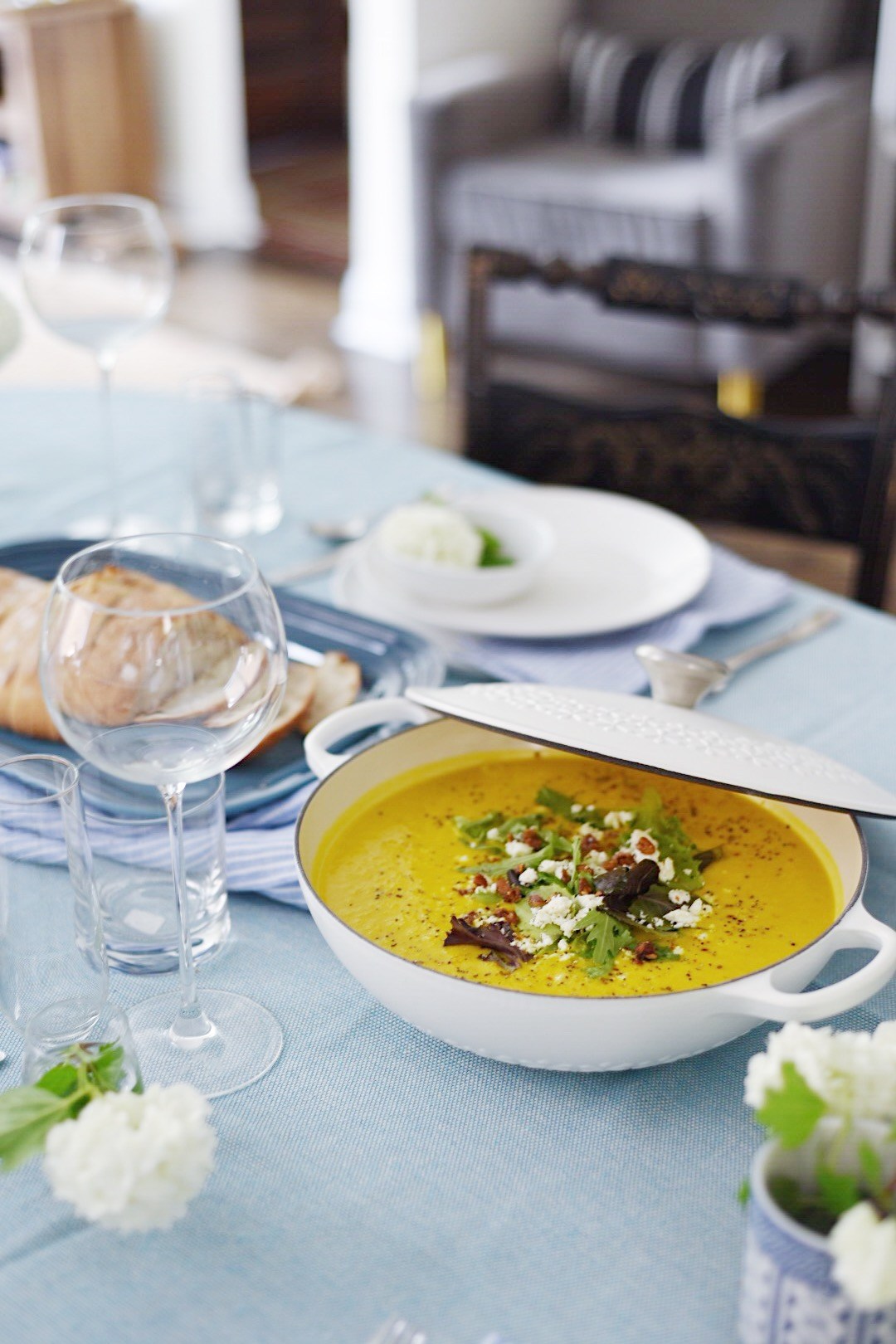 Add dessert! Baked Apples with Spéculoos (spiced cookies) is an uncomplicated French fall favorite. If you're serving oven-to-table, a cast-iron baking dish is a must-have.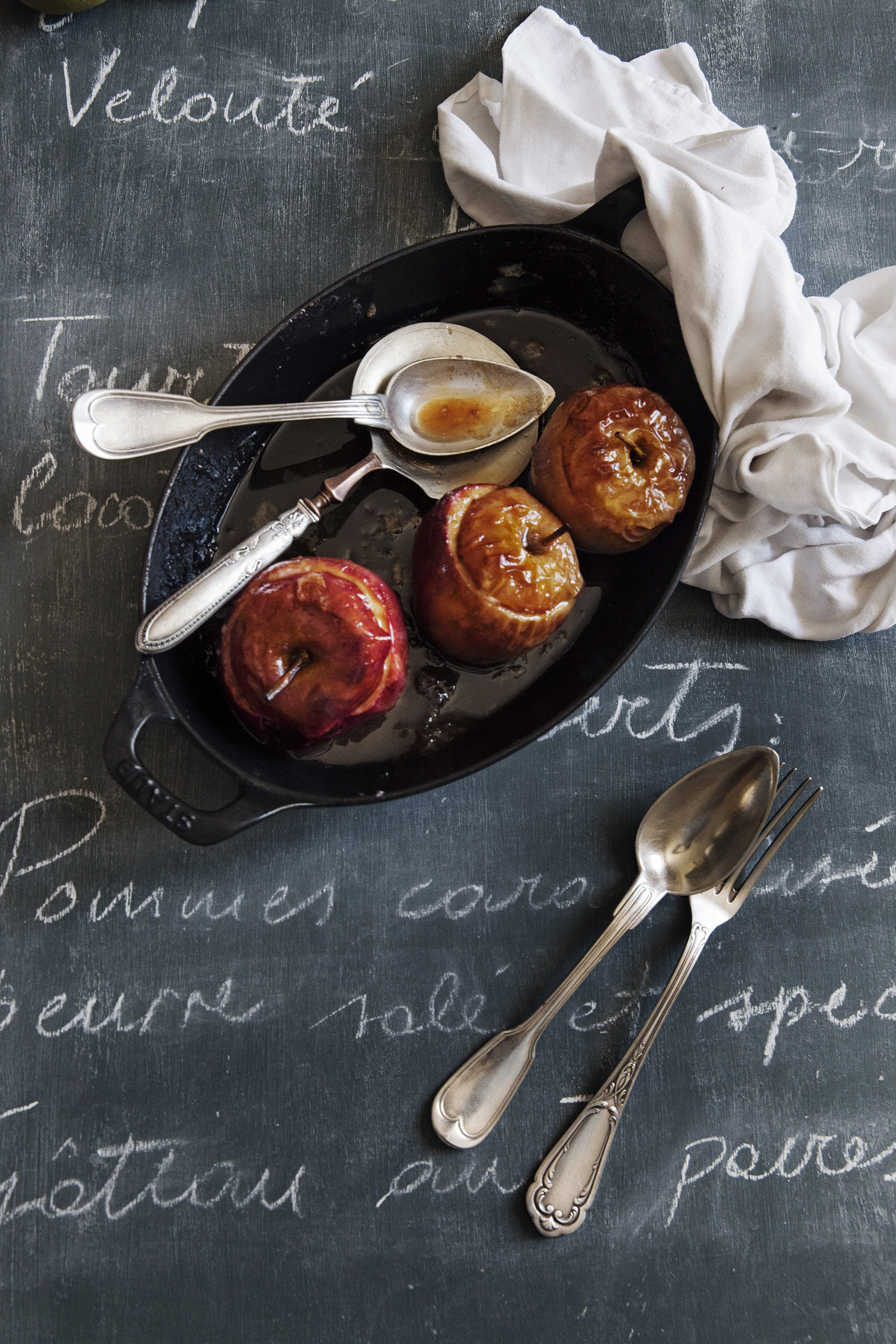 Lastly, don't take entertaining too seriously. Let things unfold as they do, shy away from traditional details and sometimes, even formal placesettings. Open the bar with some interesting cocktails and be sure there's plenty of wine on the table.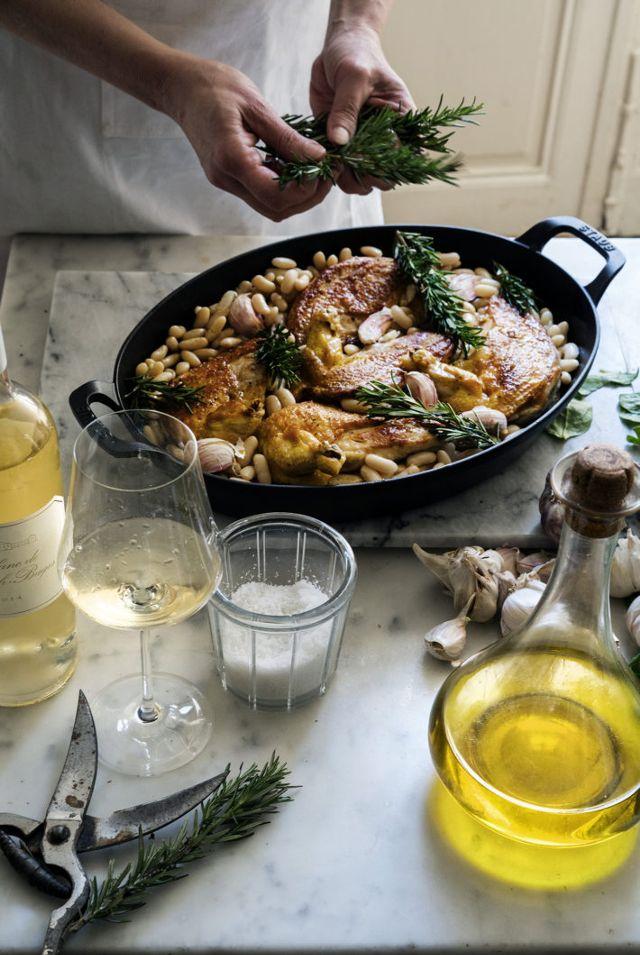 A party at my house begins with champagne — always! Create a playlist and be sure to include C'est si Bon by Ynes Montand.