Family Birthday Traditions to Introduce This Year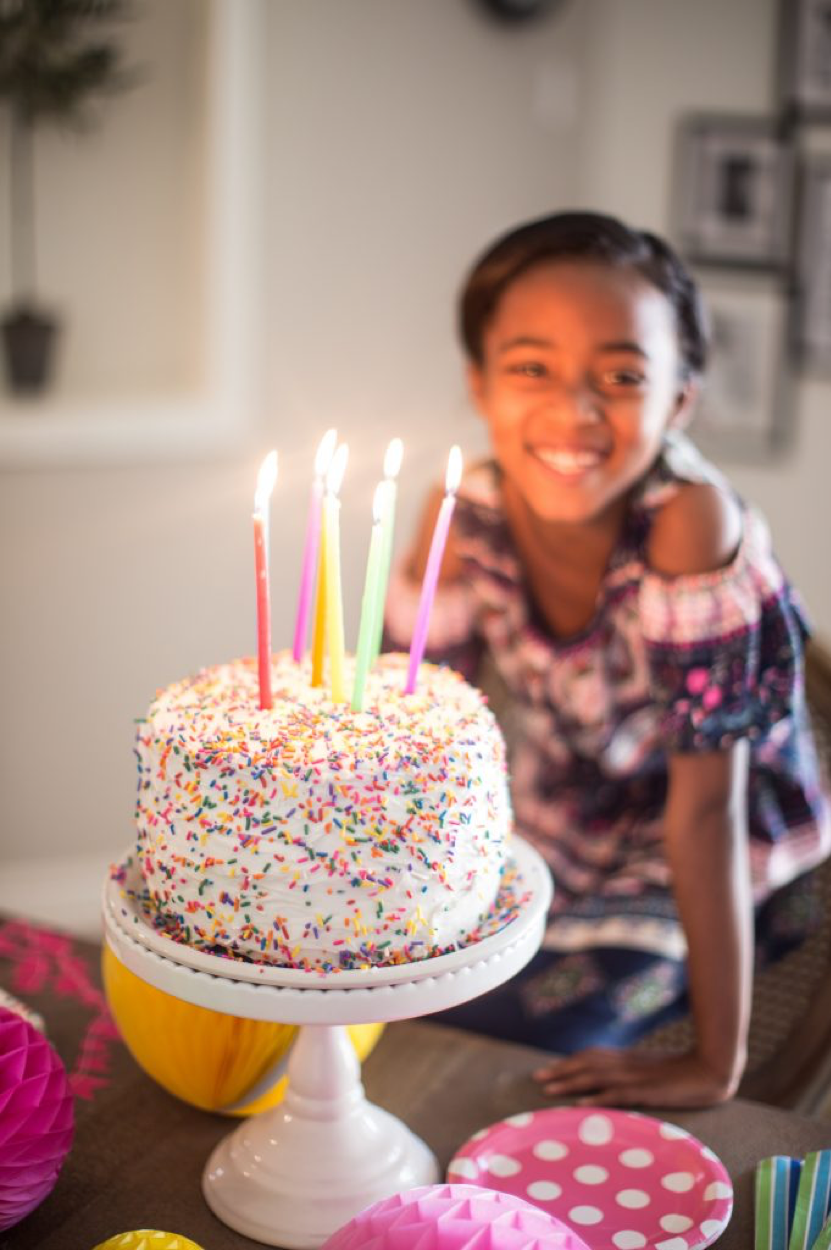 It's birthday season around here! With all three of our kids celebrating within one month, we have this time of the month down pack. My husband loves to throw a big party every year and I love small little gatherings with cake and ice cream. So we compromised by celebrating the big milestone birthdays and having an intimate celebration at home each year on their birthdays. Along with that we have unknowingly started some small traditions that my kids look forward to each year!
Homemade Birthday Cake
Some years is store bought cake and other years it's homemade. But if you ask my kids they almost always choose a homemade cake by mom over a store bought cake from the bakery. I love baking so of course birthday cakes are right up my alley. I've make several cakes over the years but I always come back to a delicious recipe that takes a simple vanilla white cake and makes it AMAZING. So some years I'm making three cakes within in three weeks! But with my KitchenAid mixer, it's no big deal. I mean, that's what it's here for right?!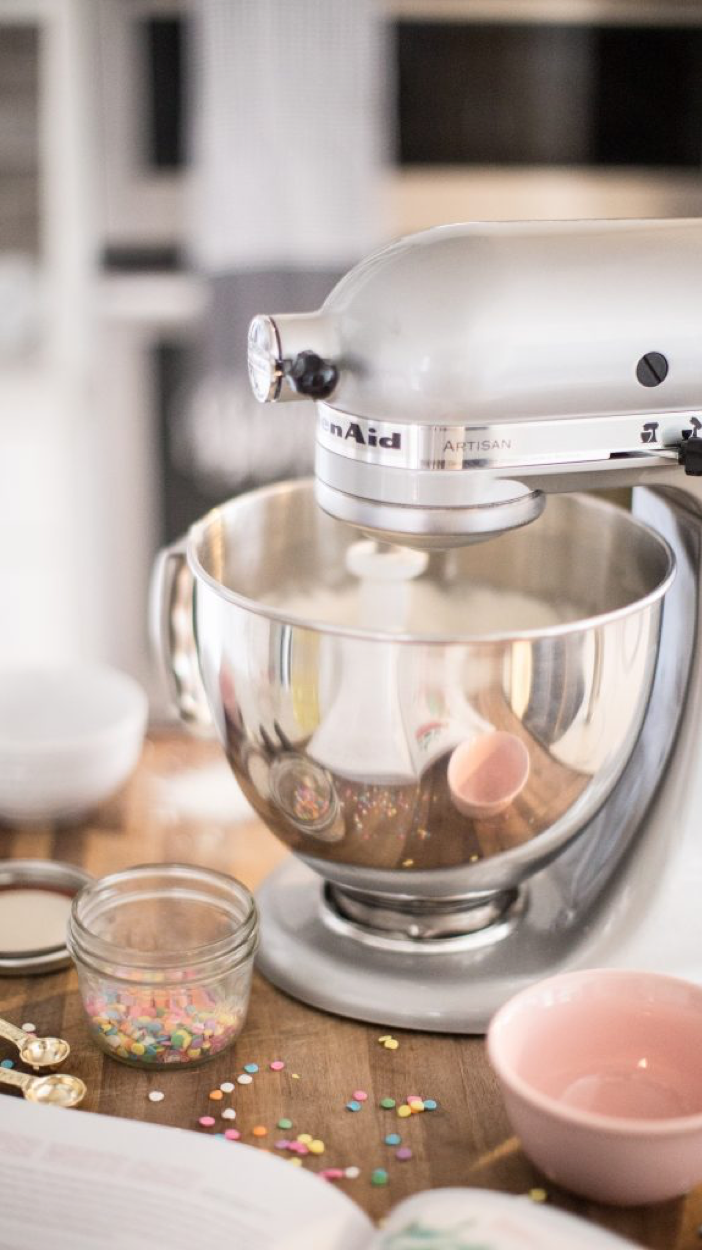 I can easily make a four layer cake in one session and freeze the cakes for a later date if needed! I like my cakes to be high to the sky and so do the kids! Birthday cake for days!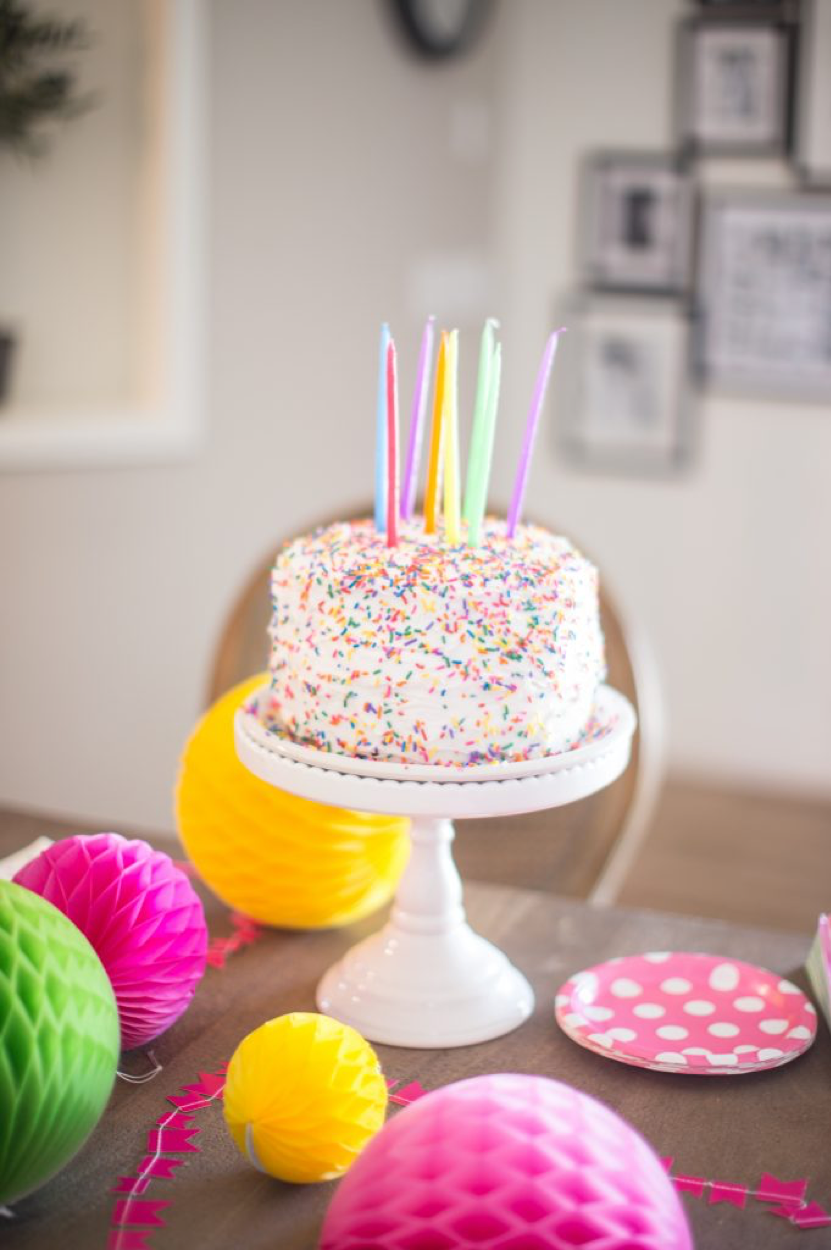 Birthday Dinner
Each kid on their birthday gets to pick all the meals for that day. So if we are going out to eat, they get to pick their favorite restaurant to dine at! We've had request like breakfast for dinner, steakhouses or just a good plate of Mexican food! Anything goes!
Balloons by the Door
It's a simple gesture but when they open the door the morning of their birthday a greeting of balloons always puts a smile on their face!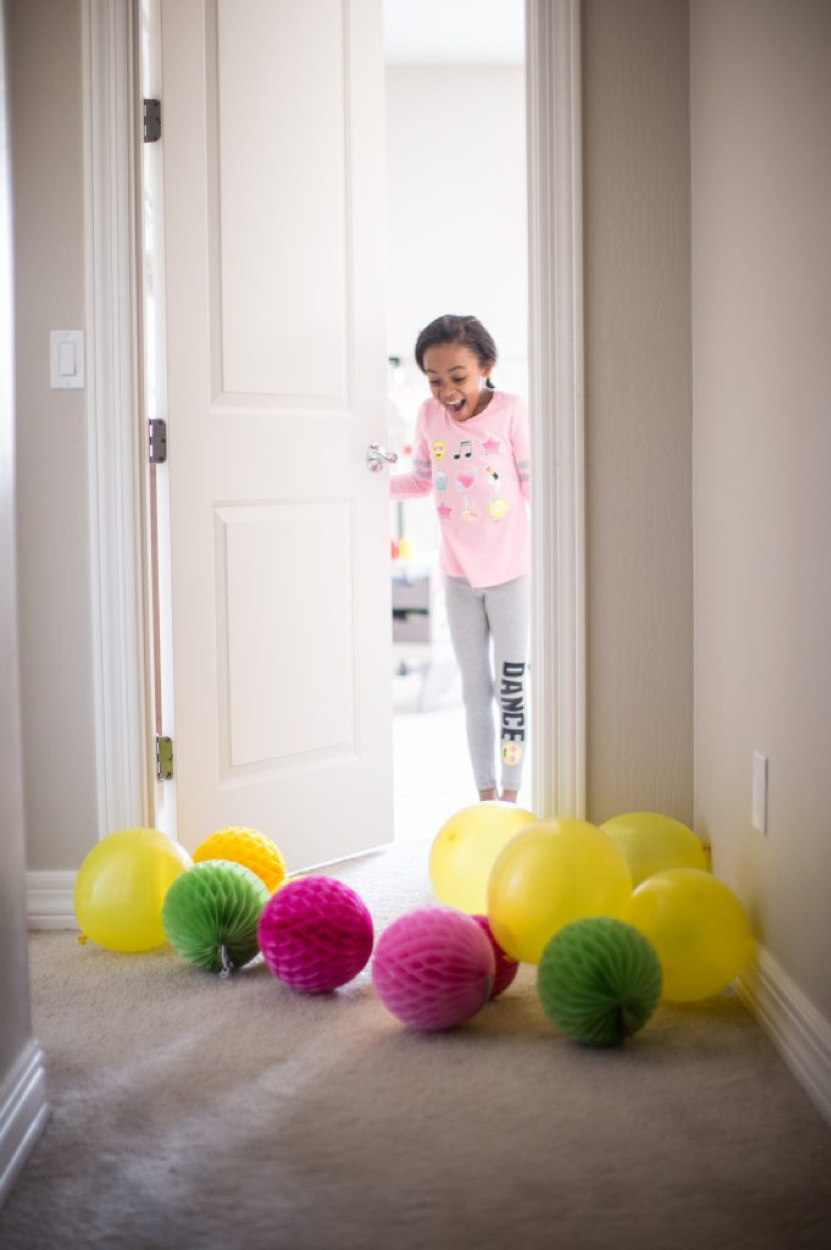 Lunch Note
If the kids have a birthday during the school week I always try to leave them a little note that reminds them that even when they are in school, we are thinking about them! If we can, we try to sneak them out of school for a special lunch too!
How about you? Do you have any special traditions that you do for your kids on their birthdays?
Enjoy this simple yet delicious white cake recipe!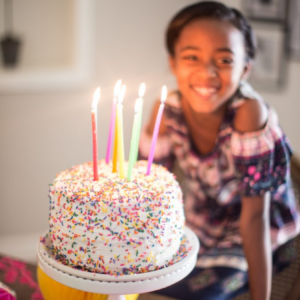 Ingredients
2.25

cups

all-purpose flour

2

tsp

baking powder

2

tsp

baking soda

.5

tsp

salt

2

cups

water

2

cups

sugar

6

tbsp

unsalted butter melted

3

tbsp

vegetable oil

2

tbsp

vanilla extract

1

vanilla bean, scraped

2

large eggs
Instructions
Preheat the oven to 350°F.

Butter or spray two 8 inch round cake pans and coat with flour. Set aside.

In a medium bowl, whisk together flour, baking powder, baking soda and salt. In a medium saucepan over medium high heat, combine water and sugar. Bring to a simmer and stir until sugar dissolves, about 1 minute. Remove from heat. Let cool completely (about 20 minutes in the fridge).

In a separate bowl whisk melted butter, vegetable oil, vanilla extract and the scrapings from the vanilla bean. Beat in eggs. Whisk in dry ingredients, until smooth.

Divide batter evenly between prepared pans and bake for 25-30 minutes, or until a toothpick inserted in the center comes out clean.

Let cakes cool in pans until cool to the touch and then release them and fully cook on racks.
Nutrition
Serving:
1
g
Calories:
465
kcal
Carbohydrates:
77.9
g
Protein:
5.3
g
Fat:
15.3
g
Saturated Fat:
6.9
g
Cholesterol:
69
mg
Sodium:
545
mg
Fiber:
1
g
Sugar:
50.6
g