Create a Mobile Craft Station for Valentine's Day or Any Day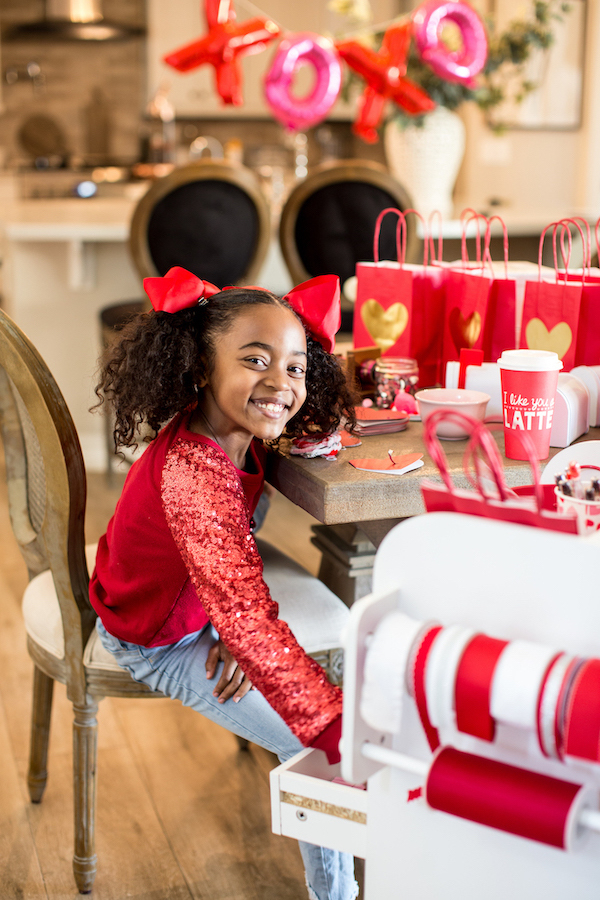 Valentine's Day is fast approaching! If you have young kids then you know that classroom Valentines are a must! Store bought or handmade, either way you've got to get them done! With this cute little rolling cart, you can gather all of your crafts, have your kids tap into their creative side, and stay organized!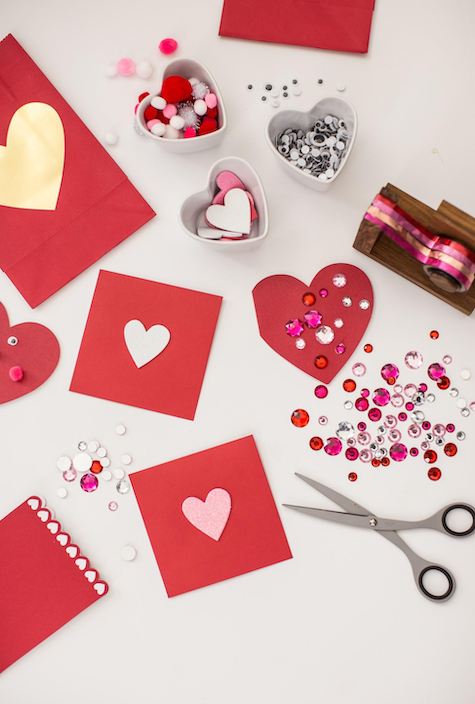 Over the years I've acquired a ton of crafting supplies so this cart was just what I needed to hold all of our Valentine's Day themed supplies. With plenty of drawer space, cubbies and even a ribbon holder, it wasn't hard finding a place for everything. I dug out everything cute, red, pink, and white and loaded up the cart with fun crafting supplies just for her! Usually these supplies are tucked away in a tote dedicated to all things Valentines so it was nice to get everything out as we prepared to craft!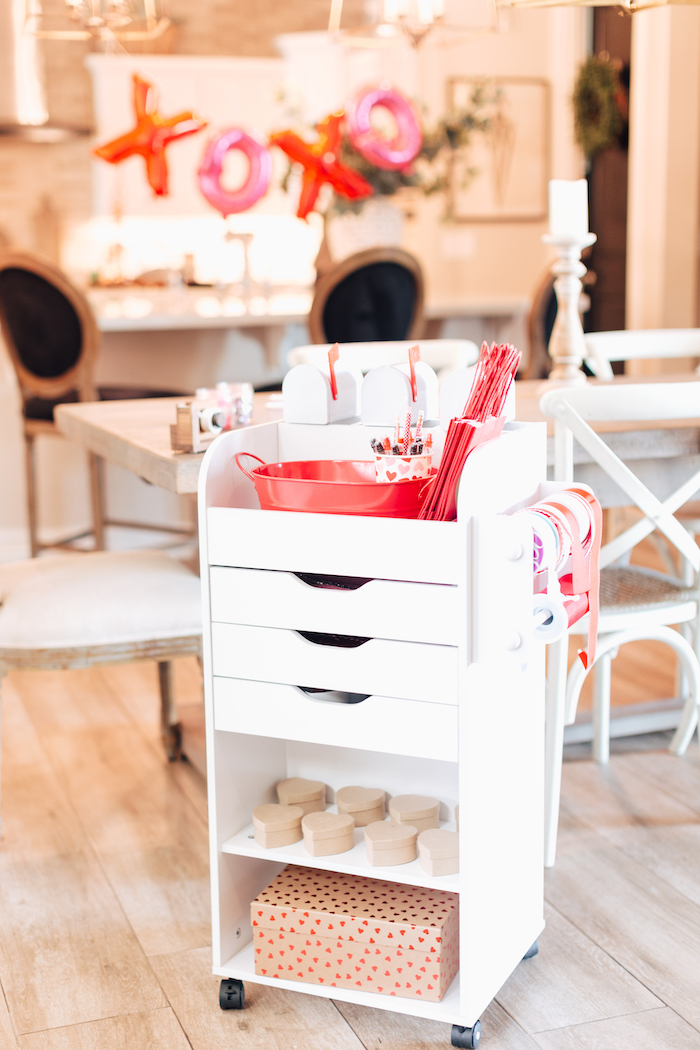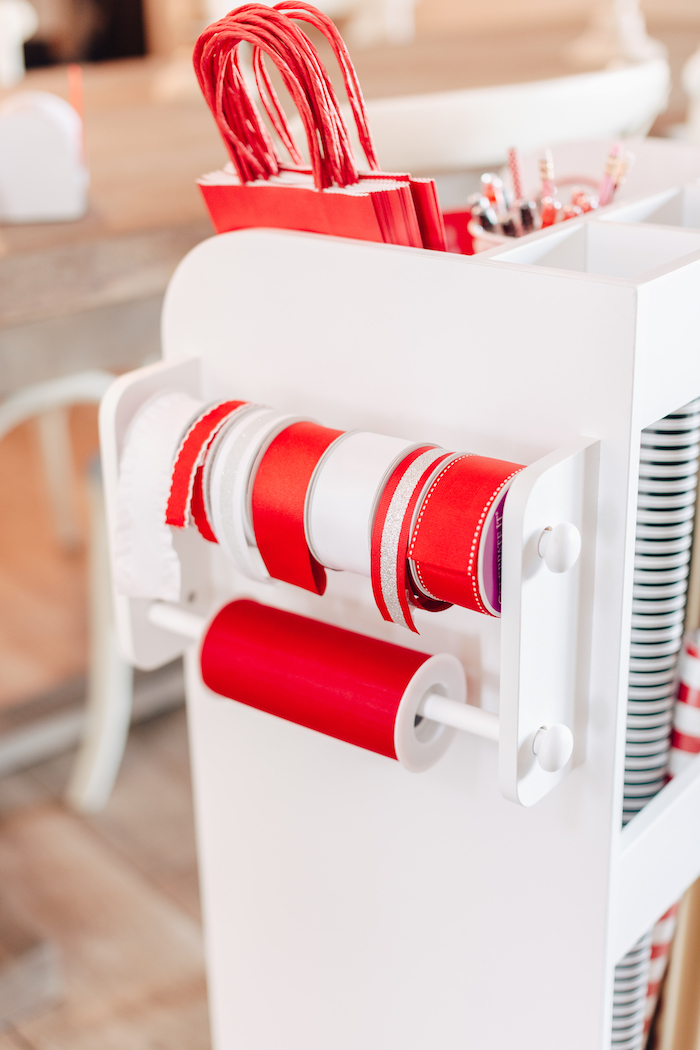 I had my daughter set up a place in the kitchen to create some special cards for all of her classmates and dance friends. She's a natural crafter so she had no problem jumping in and getting started.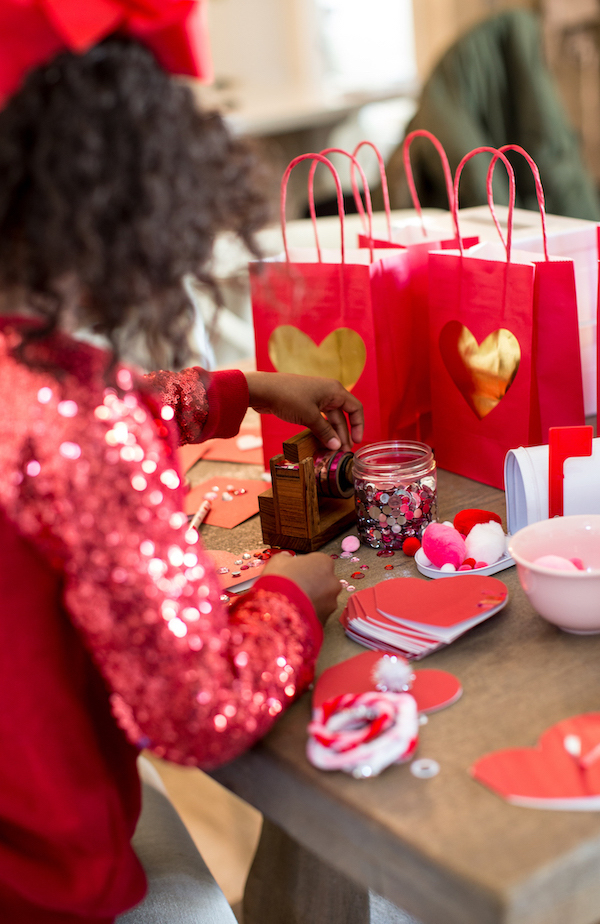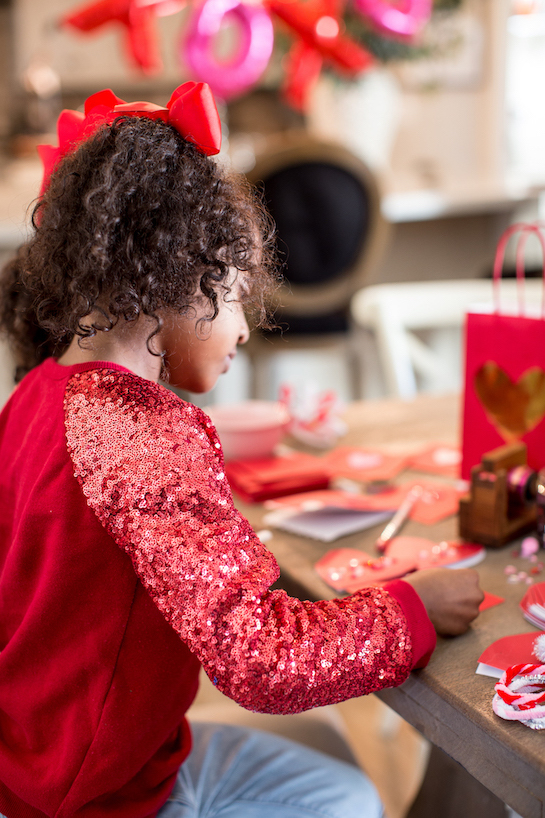 Each drawer was filled with everything she needed to get started. Glue, an adorable tape dispenser, scissors and of course a ton of hearts were just the start. I love the fact that everything was organized and was easier for her to access independently! Also it took her a couple of days to finish, so it was nice to just putting everything back in the cart and roll it away!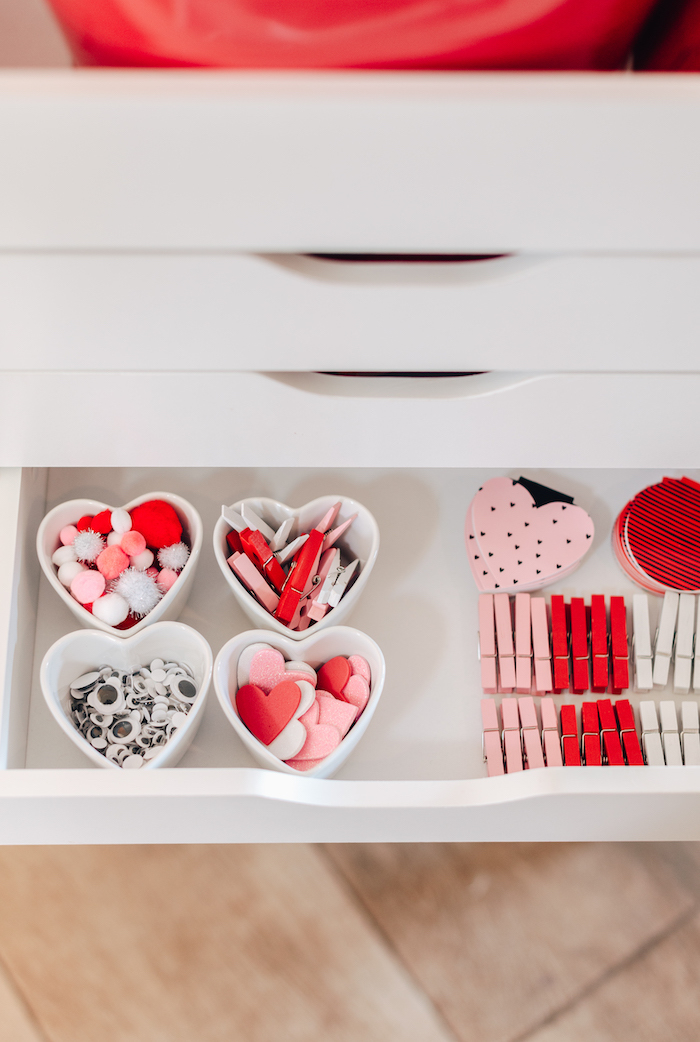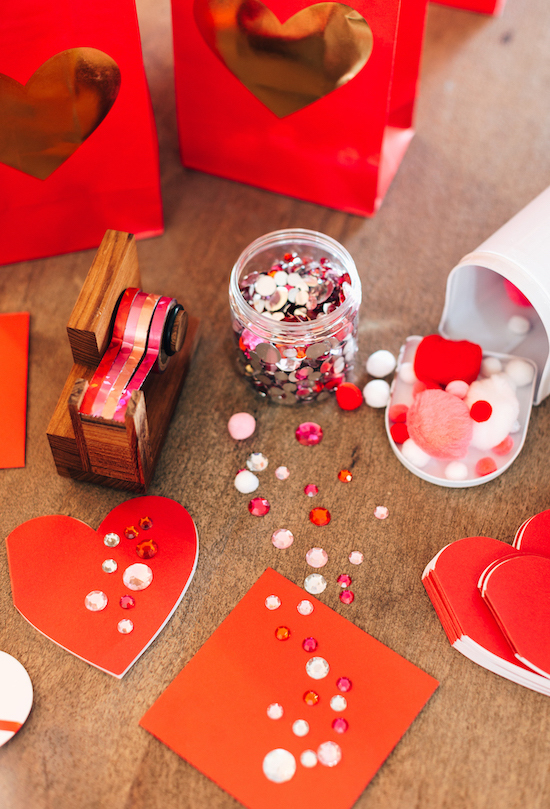 When Valentine's Day is over this cart can also be used to hold gift wrap, summer crafting supplies or even everyday supplies for the kids! It fits perfectly into a hall closet or can be tucked away into any corner of your home! Are you ready for a Valentine's Day #crafternoon!