Everything You Need to Throw an Outdoor Movie Night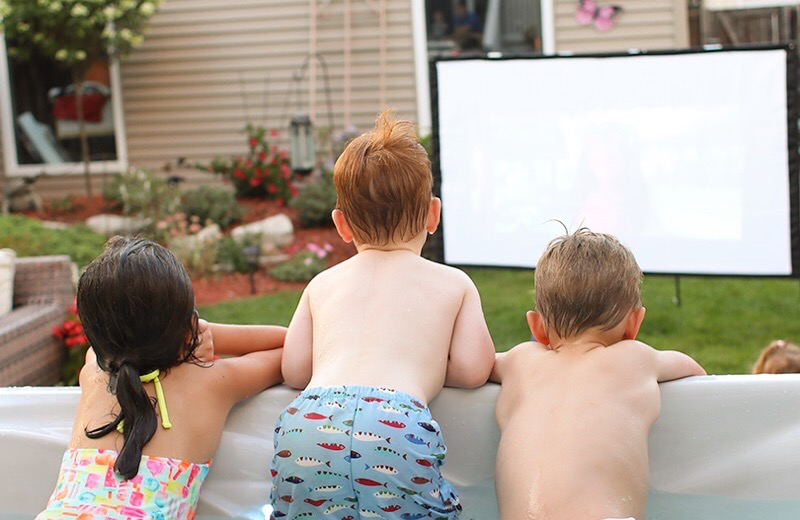 When you host a lot of parties, the planning and preparation can be overwhelming and exhausting. I never want to get to the point where I'm burned out on having my friends and family over, so I love to brainstorm ideas that are low-budget and low-maintenance but feel super luxurious and unique! Having an outdoor movie night totally fits this mold. I mean, everyone pretty much cooks their own food over the fire pit, crumbs are left outside (not for me to clean up), and obviously the entertainment is taken care of with the movie. Our hot tub is an added bonus!
At first I thought it would be expensive to purchase a screen and a projector but you can actually get them pretty cheap online (around $60). I got lucky and just had to purchase the screen because my friend let me borrow her projector. The screen was super easy to set up and only took about five minutes! Setting up the projector to the correct height and syncing it with the iPad is totally not in my skill set, so I had my husband and his friend figure that out. I would call them tech nerds, but then I'd be setting myself up to be made fun of for my obsession with dollhouse miniatures 🙂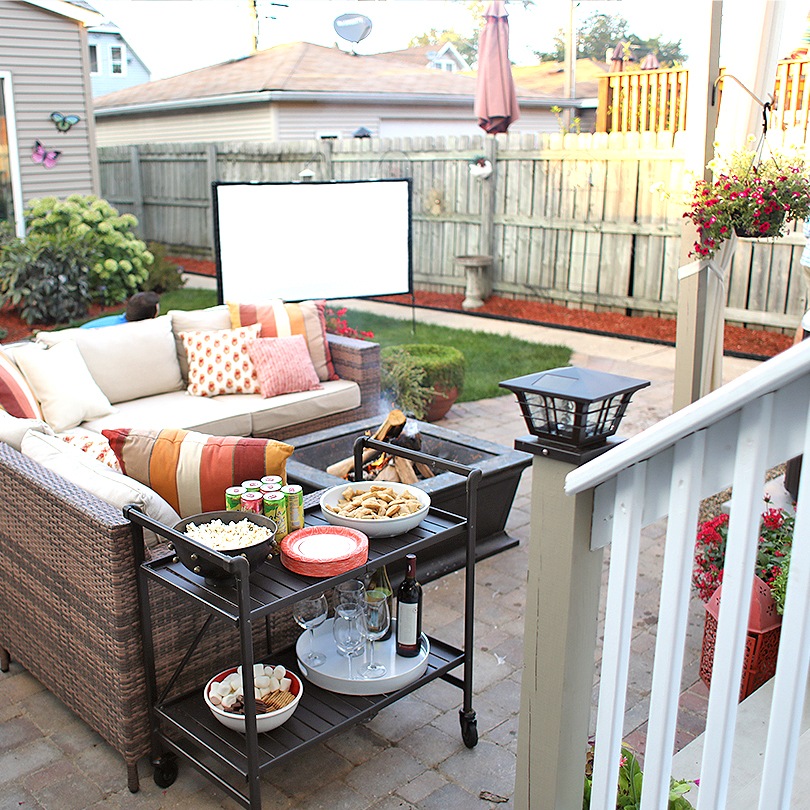 Creating a comfortable and stylish environment is always important to me, but a must-do for your outdoor movie night. I love to decorate an inviting space that people are excited to walk into and begin to decompress from the day. Pillows and blankets are a must! A few solar lights and lanterns in the yard add awesome ambiance and the fire pit gives off great light and warmth and adds to the relaxed feel.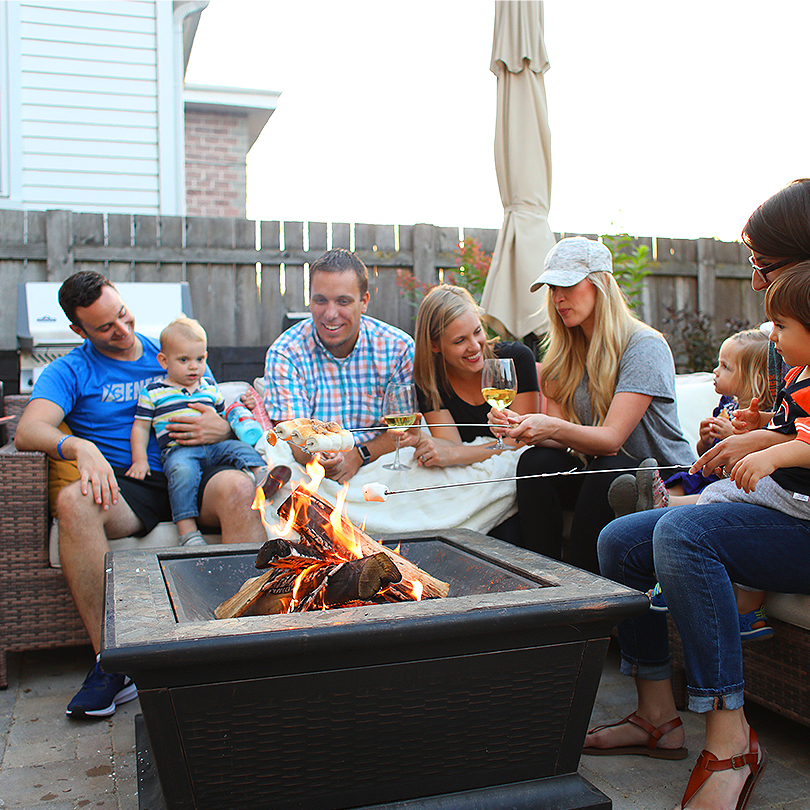 Snacks and drinks for an outdoor movie night can be as easy or as time consuming as you'd like. I chose some super simple ones. An outdoor cart like this one by Cosco is perfect for displaying the snacks and makes them easily accessible.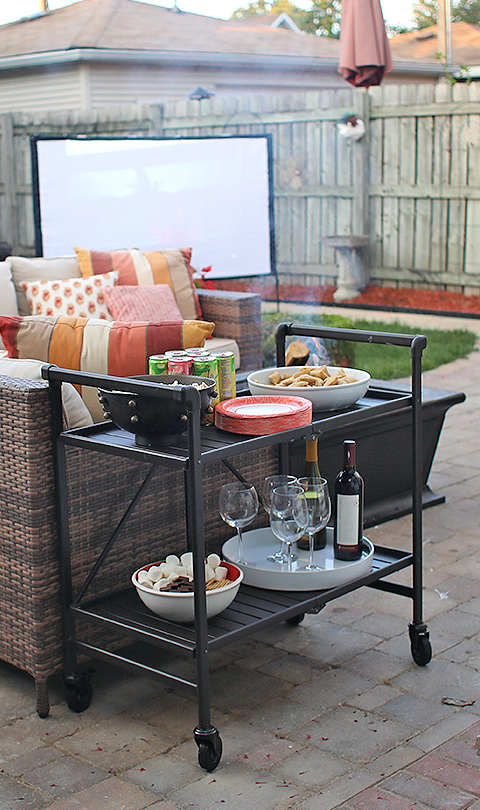 This cart is super affordable, stylish and just pops into place! It has also proven to be very durable as it's been kept outside for awhile and still looks brand new.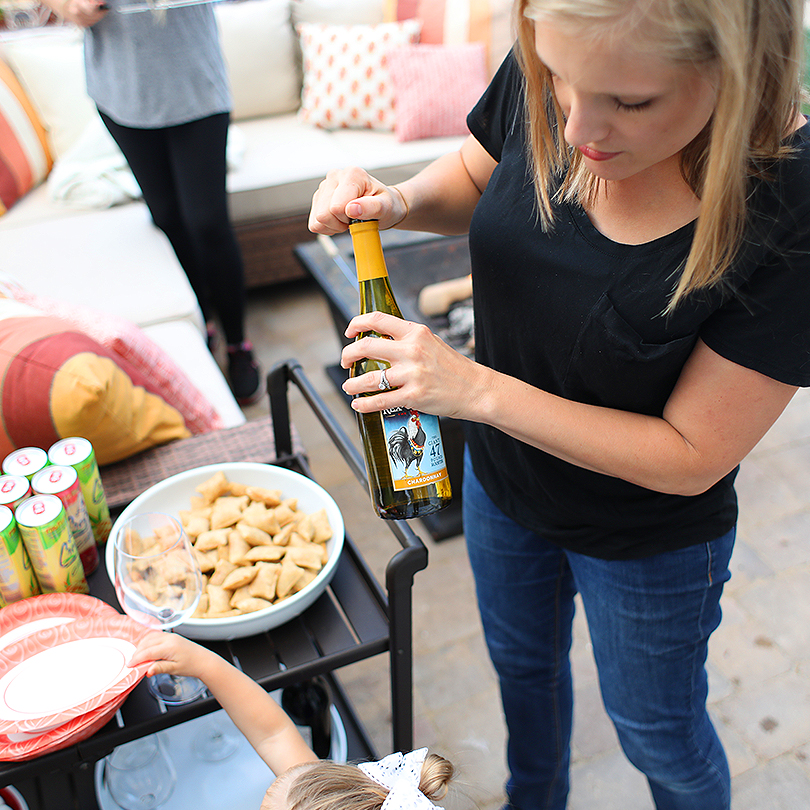 S'mores and pizza rolls over the fire pit are delicious and the kids love getting to be so hands on. I absolutely love these s'mores sticks from Esschert Design. The stick is the perfect length so you can sit back and relax while your marshmallows or pizza rolls are heating. The triple prong is also so great because you can roast up to 9 marshmallows at a time!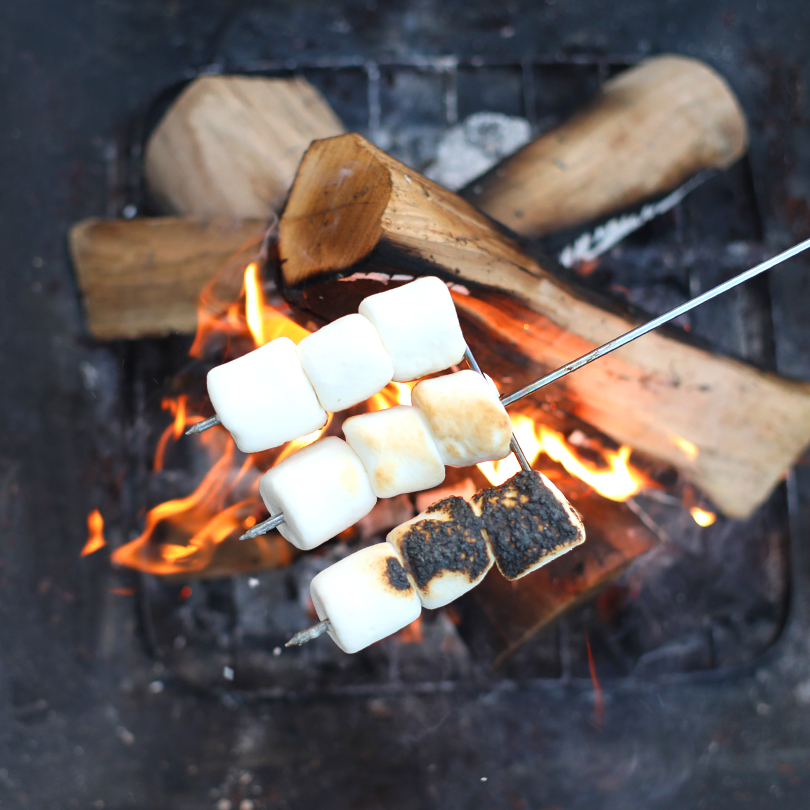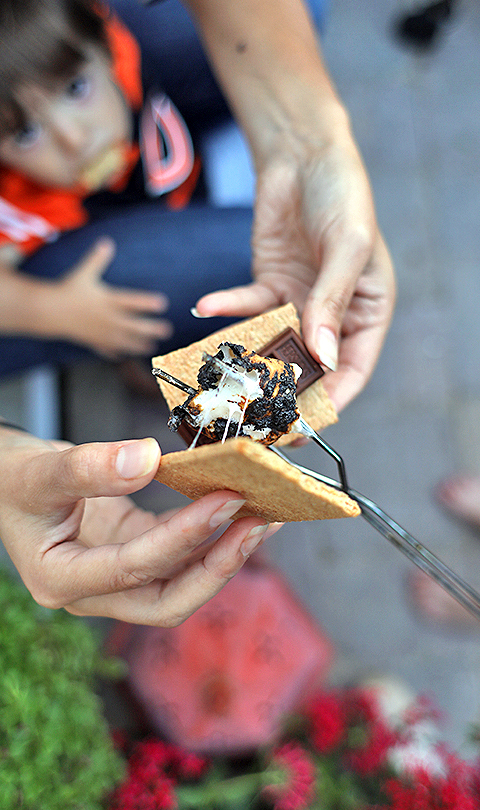 The kids were thrilled that they didn't have to wait very long for their food. I also made fresh popped popcorn with tons of butter to create the nostalgia of being at the movie theater. No utensils or fancy plates were needed which is an added bonus for the host! Paper plates and napkins have become my best friends over the past few years.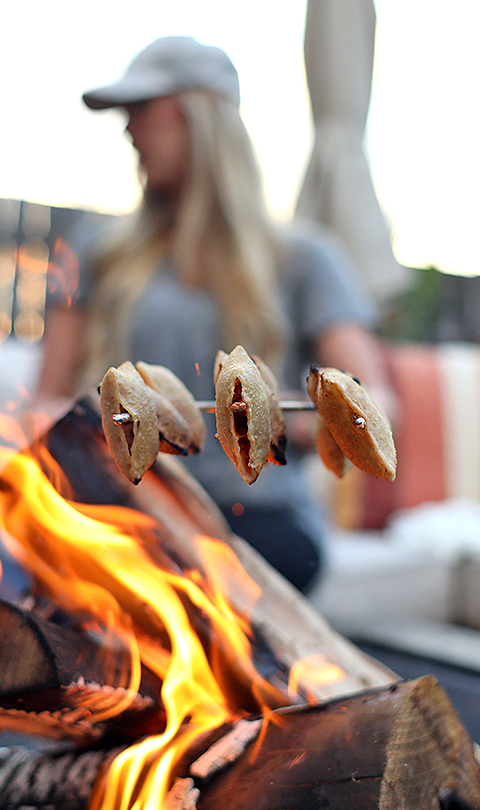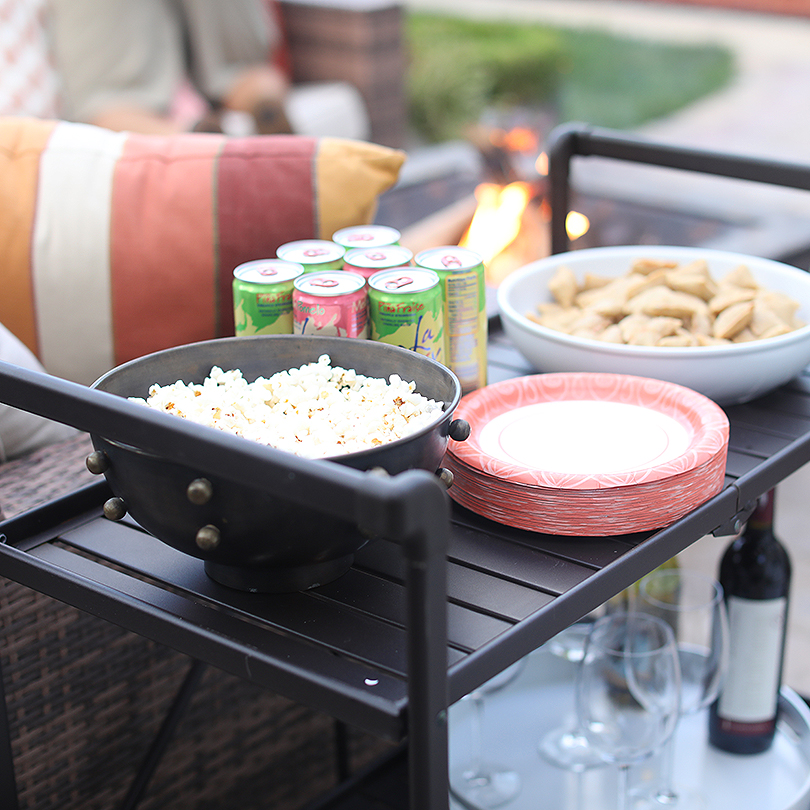 An outdoor movie night can be such a fun, easy and cheap way to host friends and family without much fuss! None of my guests had been to an outdoor movie night before so it was pretty exciting for all!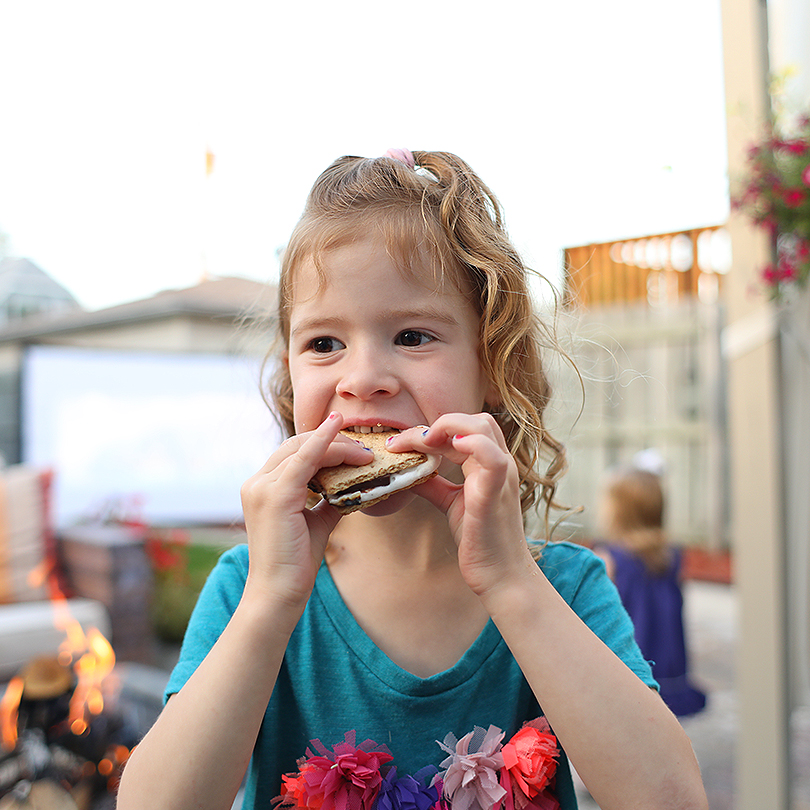 I love creating these "firsts" for my loved ones. My love of hospitality grows after each get together and I'm already onto brainstorming my next party!