Give Your Kitchen a Downton Abbey Makeover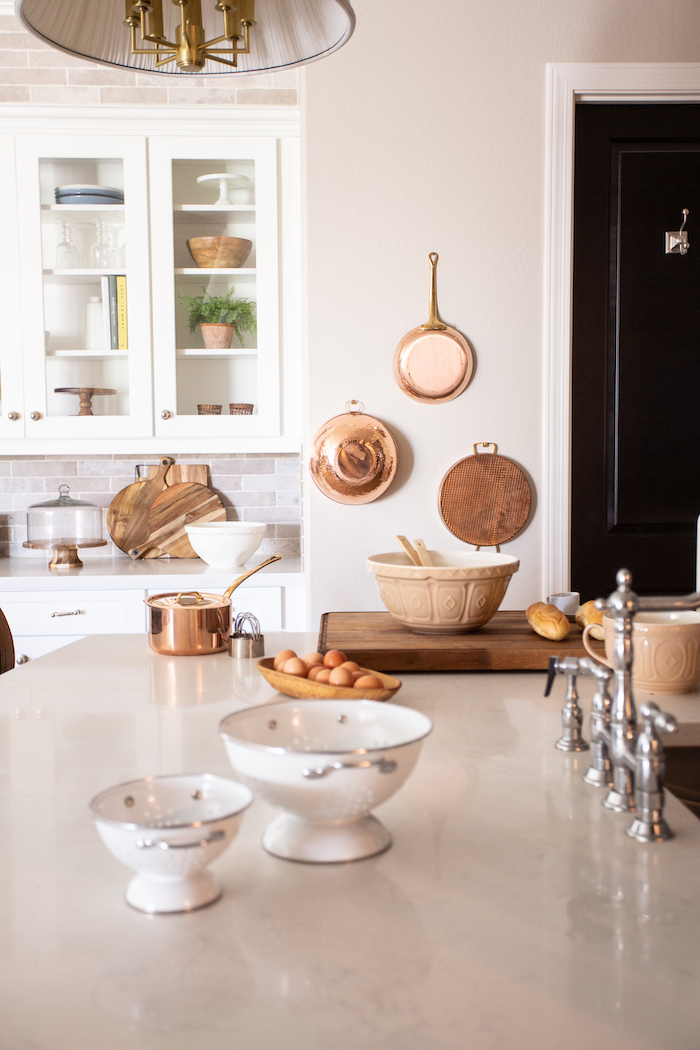 I'm so happy you're here! You know why? Because I'm guessing that once you saw Downton Abbey in the headline and you were immediately excited to read this post! Just like you, I'm a Downton Abbey superfan. With the movie coming out, I'm so ready to get back in touch with all my friends from the Highclere Castle! Especially those in Mrs. Patmore's hardworking kitchen downstairs.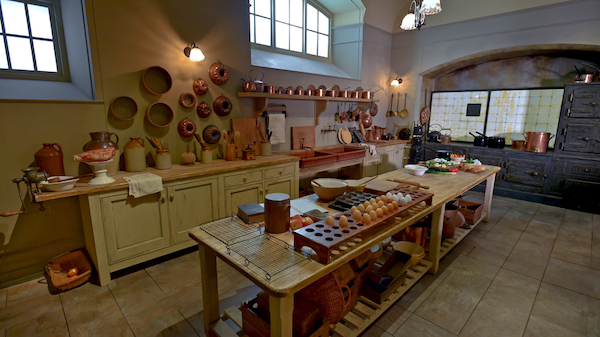 Here at The Inspired Home we're all about bringing life into your home through functional and beautiful housewares. We also recognize that so many of our housewares live in the kitchen.
If you've ever wanted just a touch of that Downton Abbey kitchen life, keep reading because I have some great tips on how to bring that look and feel to your own kitchen. Even if you're on the other side of the pond!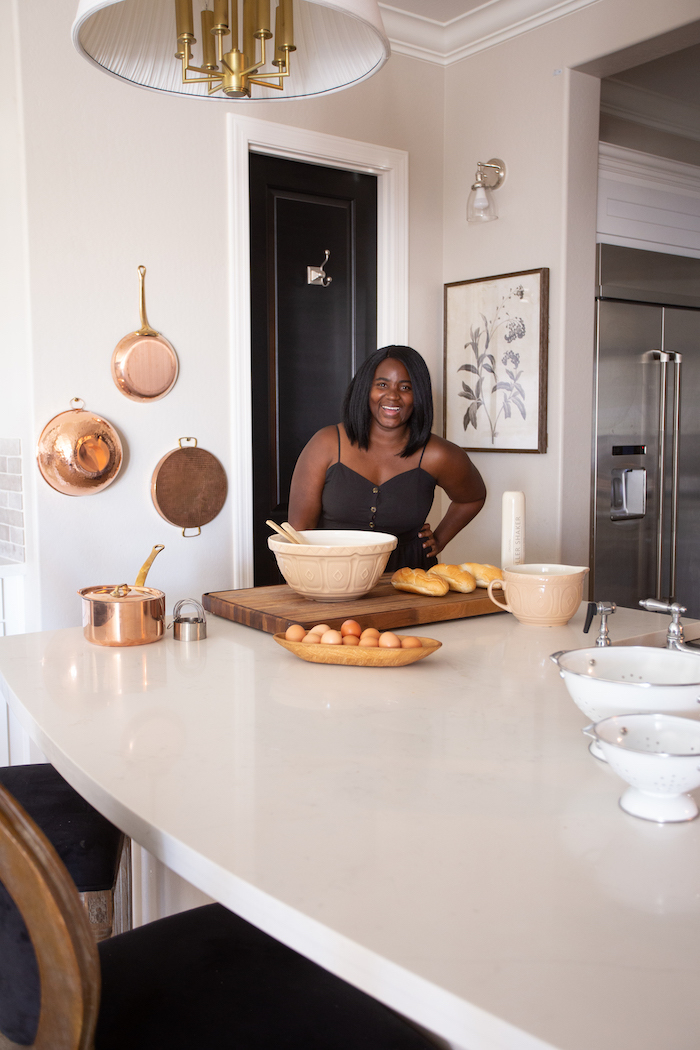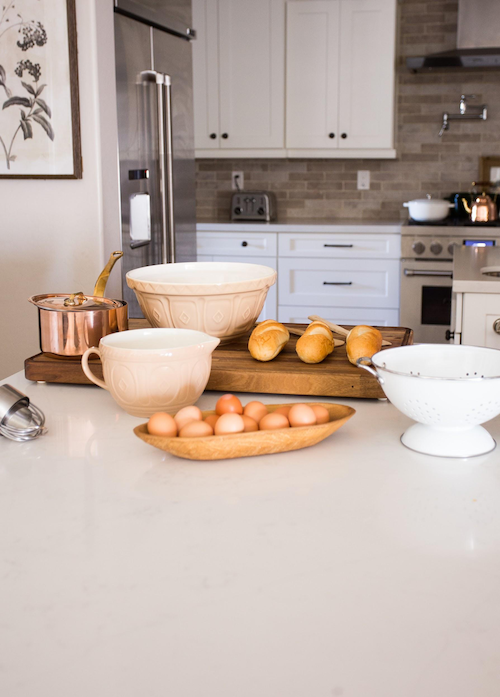 If you want a Downton Abbey Kitchen you must have Mason Cash Bowls. Period.
Ok this is the first kitchen item you can bring into your kitchen and immediately feel like you're downstairs. Mason Cash bowls are ICONIC you guys and a kitchen classic. Since their first bowl in 1901, the design has barely even been altered.
You can catch these bowls in almost every episode while Daisy and Mrs. Patmore and the rest of the kitchen staff prepare meals for the Crawley family and their friends.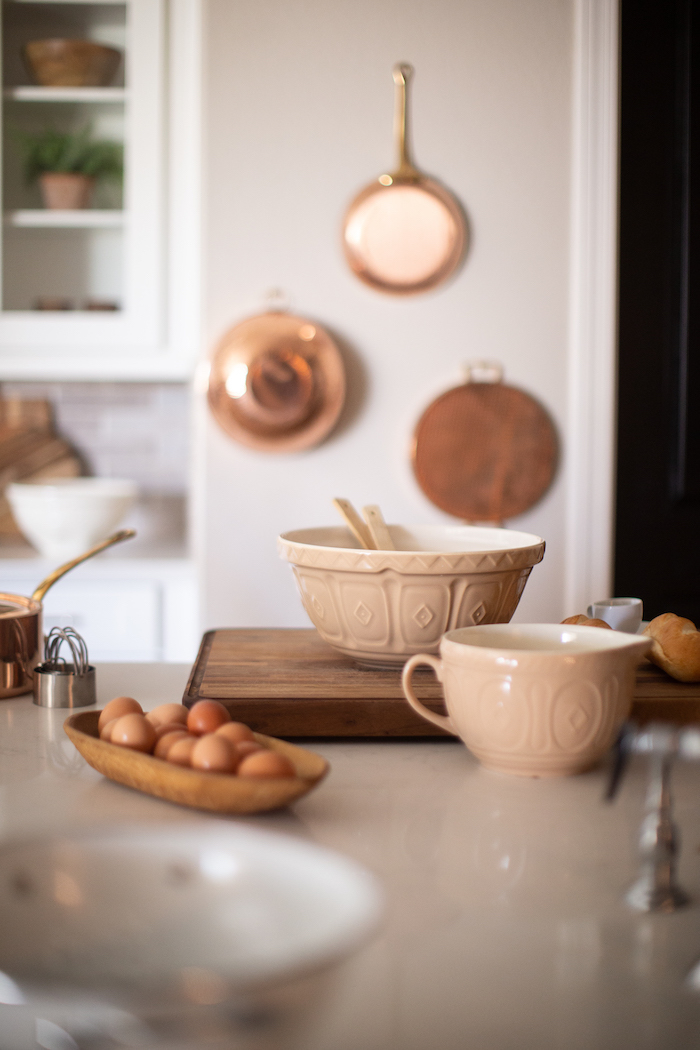 They come in a variety of colors but you'll only see those timeless creamy neutrals featured on the show. So I have no doubt we will see them in the movie as well!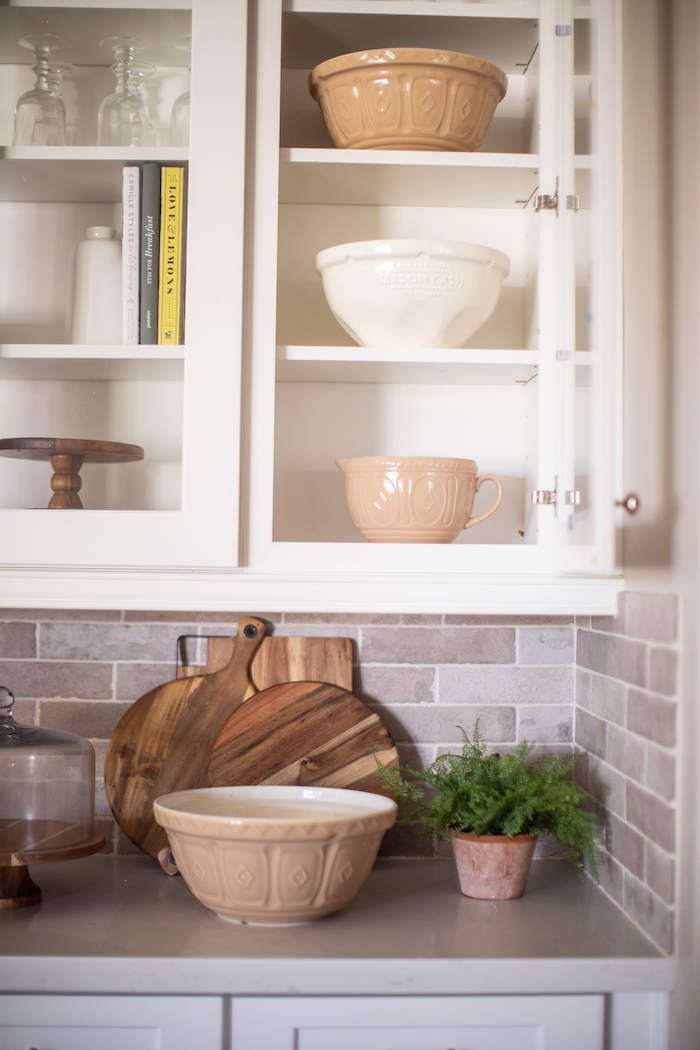 Acaciawood Footed Cake Stand

By Libbey

Shop Now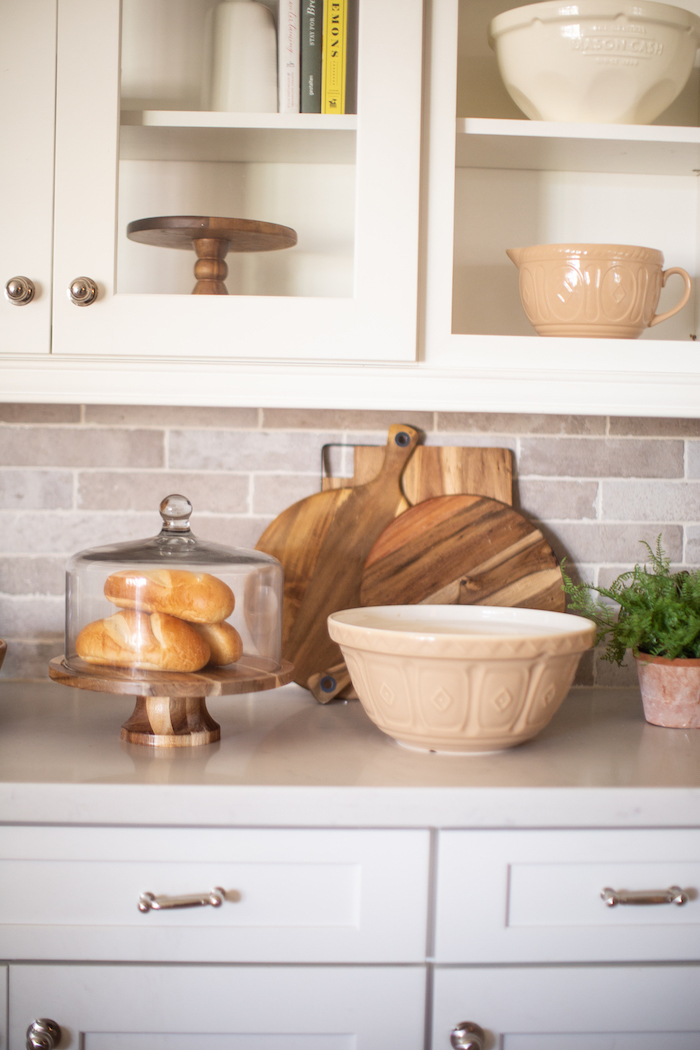 But like any good company, Mason Cash keeps giving us all the feels with the function. Their Innovative Kitchen line has products like a rolling pin with a built in duster that I featured during our Family Pizza Night and tilting bowls to better mix your ingredients.
Copper Everything
Just one look around Mrs. Patmore's kitchen and you'll spot copper everything, everywhere. So purchase a few copper accents to help get that same feeling.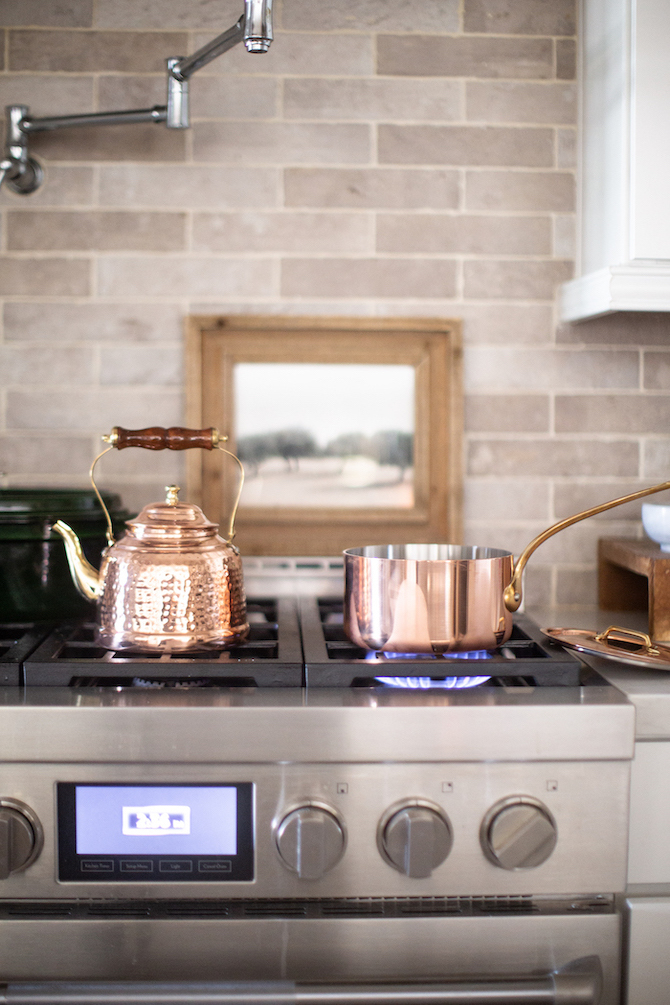 Old Dutch is known for their collection of copper goods for the kitchen and home. This teapot with a wooden handle screams Old English and could definitely live in my kitchen for a long time. All their products are beautifully made with quality and care.
Hammered Tea Kettle

By Old Dutch International

Shop Now
Hang Those Pots. Hang Those Pans.
Remember a few weeks ago when I taught you guys How to Hang Pots and Pans in your kitchen? Well, here we are again and I'm repeating the same piece of advice! Display those gorgeous pots and pans for all to see.
We do it because it looks pretty, but for the Downton Abbey kitchen staff it was 100% functional! Having your pots, pans and even bundt molds hanging on the wall is just much easier to access.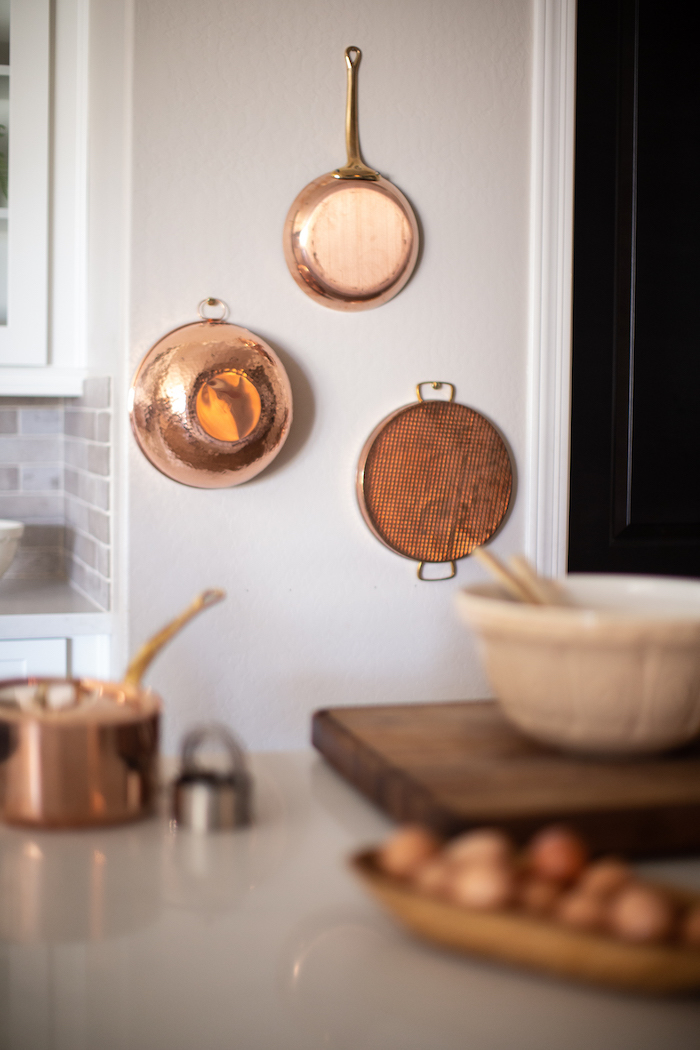 If you're looking for some real, authentic copper pots and pans I can't recommend Mauviel enough. These are HEAVY beautiful pots which indicates to me the materials are real and built to last. They are used by some of the best chefs in the WORLD but are also perfect for those inspiring chefs like you who appreciate the best equipment and tools!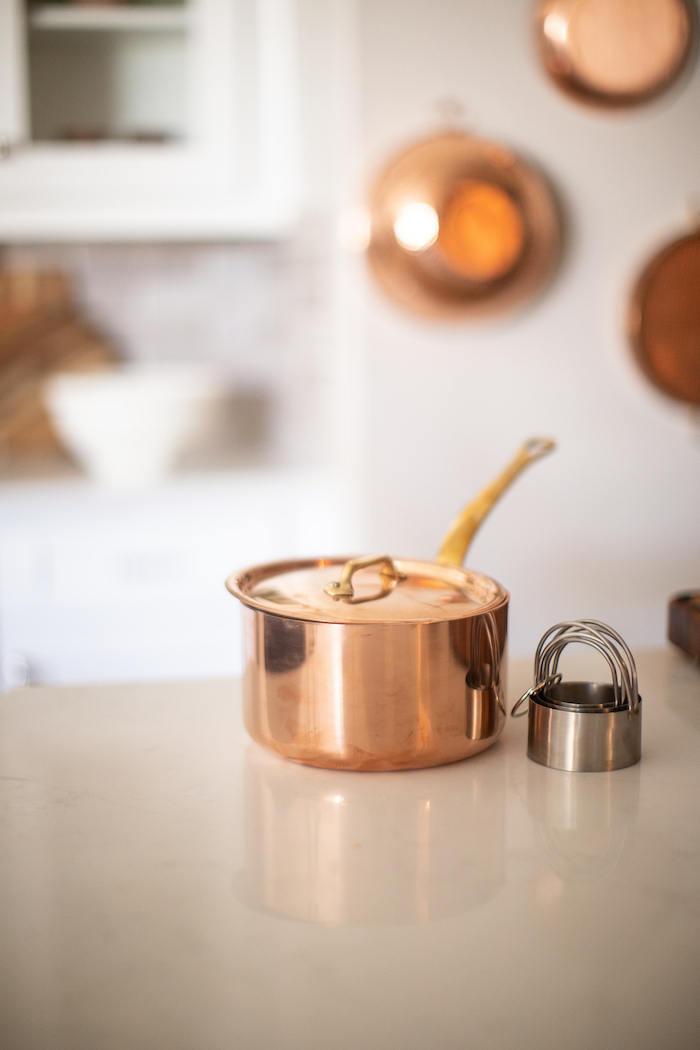 M'Heritage Copper Cookware Set

By Mauviel

Shop Now
I can imagine the kitchen staff using these copper pots and pans to saute, sear, smoke and smother just about anything on the menu.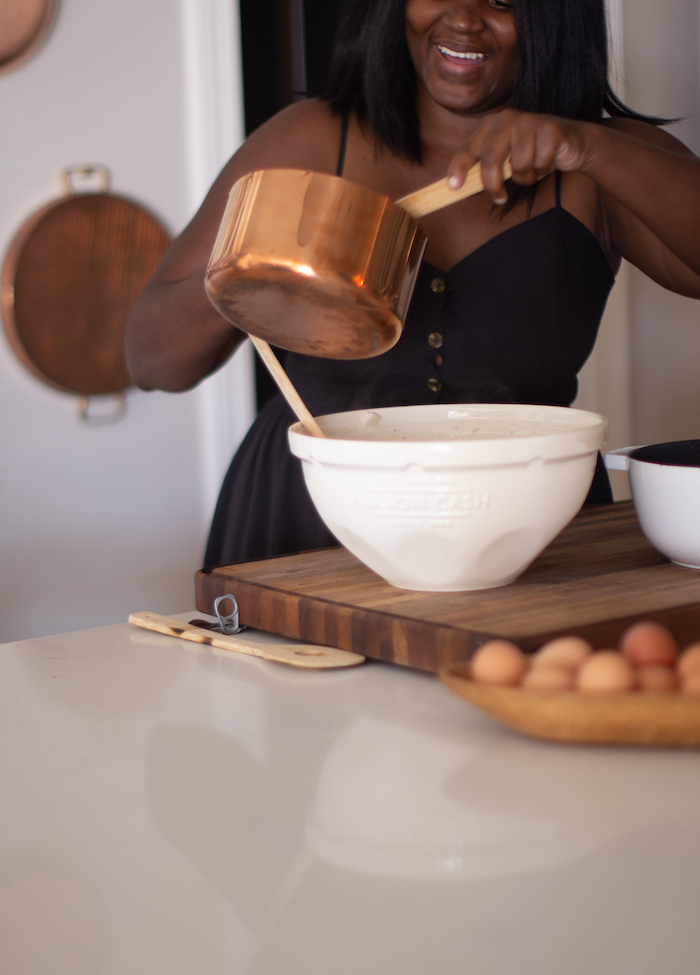 Wooden Bowls, Spoons, and Surfaces. Yes to all of those.
The warmth that wood brings to kitchen is hard to ignore. Just look at any photo of an Old English kitchen and I bet you'll find some type of wooden surface. If you don't have a large cutting island like they do in the Downton kitchen, no worries. You can use a large cutting board to cover up some of your countertop space.
Walnut Edge-Grain Cutting Board

By John Boos

Shop Now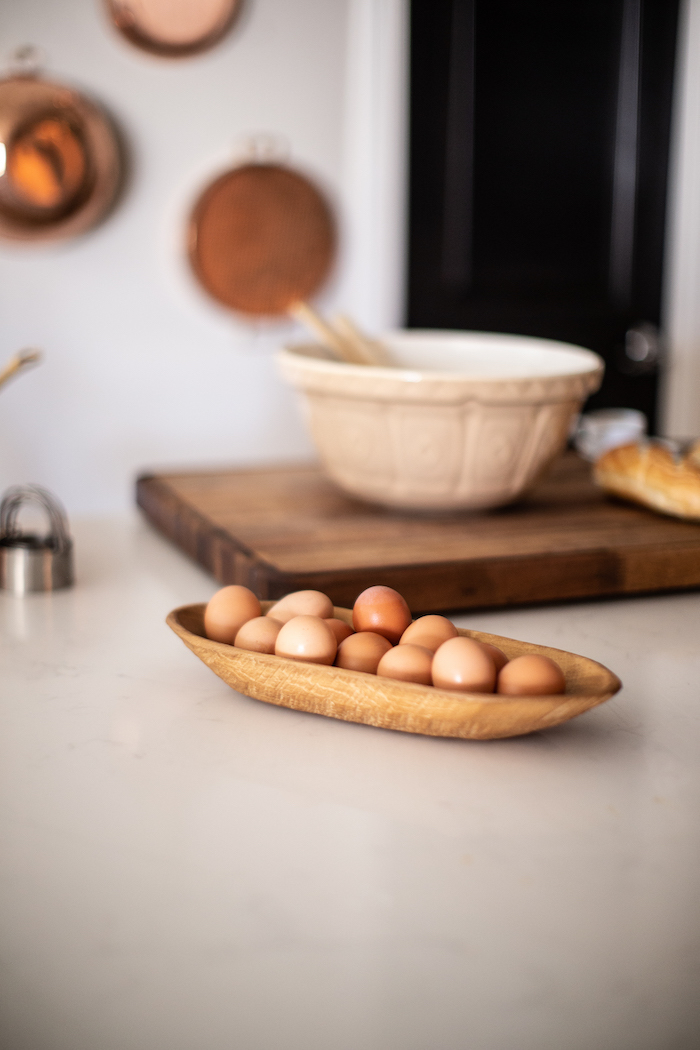 This wood block stays on my counter 24/7! If that's not an option, collect wooden bowls like this one from Fuga to display on your countertops or even leave wooden spoons collected in a crock out for added warmth.
What's your favorite part about the kitchen at Downton Abbey? Are you ready to add some Downton Abbey touches to your kitchen? I know you are!