2 Delicious Vegetarian Grilling Recipes for Your Next Cookout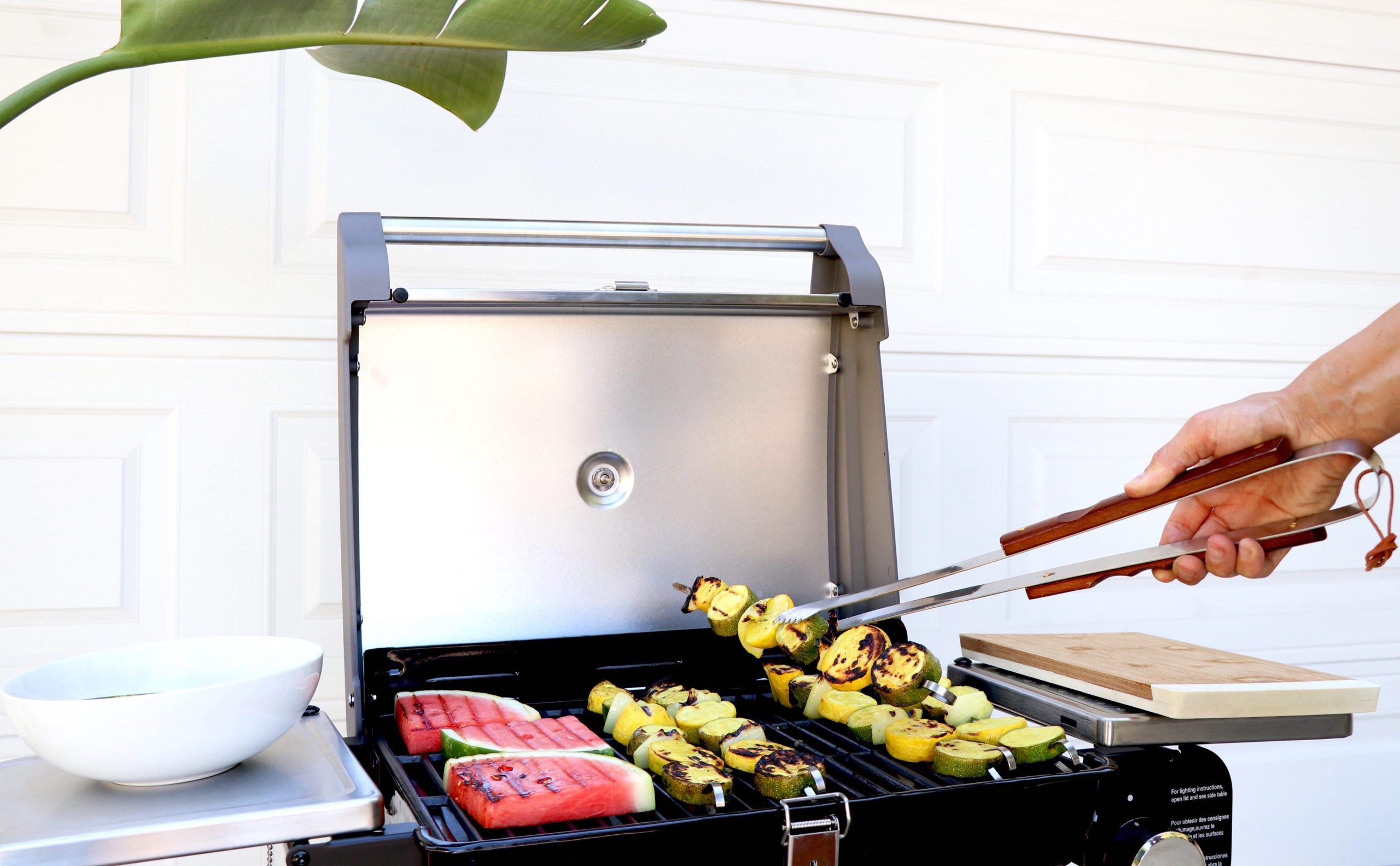 With summer in full swing it is time to fire up the grill in the backyard, neighborhood park or at your favorite camp site. While hamburgers and hot dogs are tried and true grilling items, there are many more easy & delicious grilling recipes out there. Below are two of my favorite vegetarian grilling recipes and a few of my must have grill equipment recommendations.
A Great Grill
The first and most important piece of equipment for grilling is of course the grill itself! When looking for a grill make sure it is powerful enough to get a quality sear on your food, look for a grill with at very least 12,000 BTU. This summer I have been grilling on the Cuisinart CGG-240 which packs a whopping 15,000 BTU into an easily portable grill. With a rolling/folding cart and the ability to use either 20lb propane tanks at home or the small 1lb propane tanks on-the-go this grill is easy to take with you anywhere you want.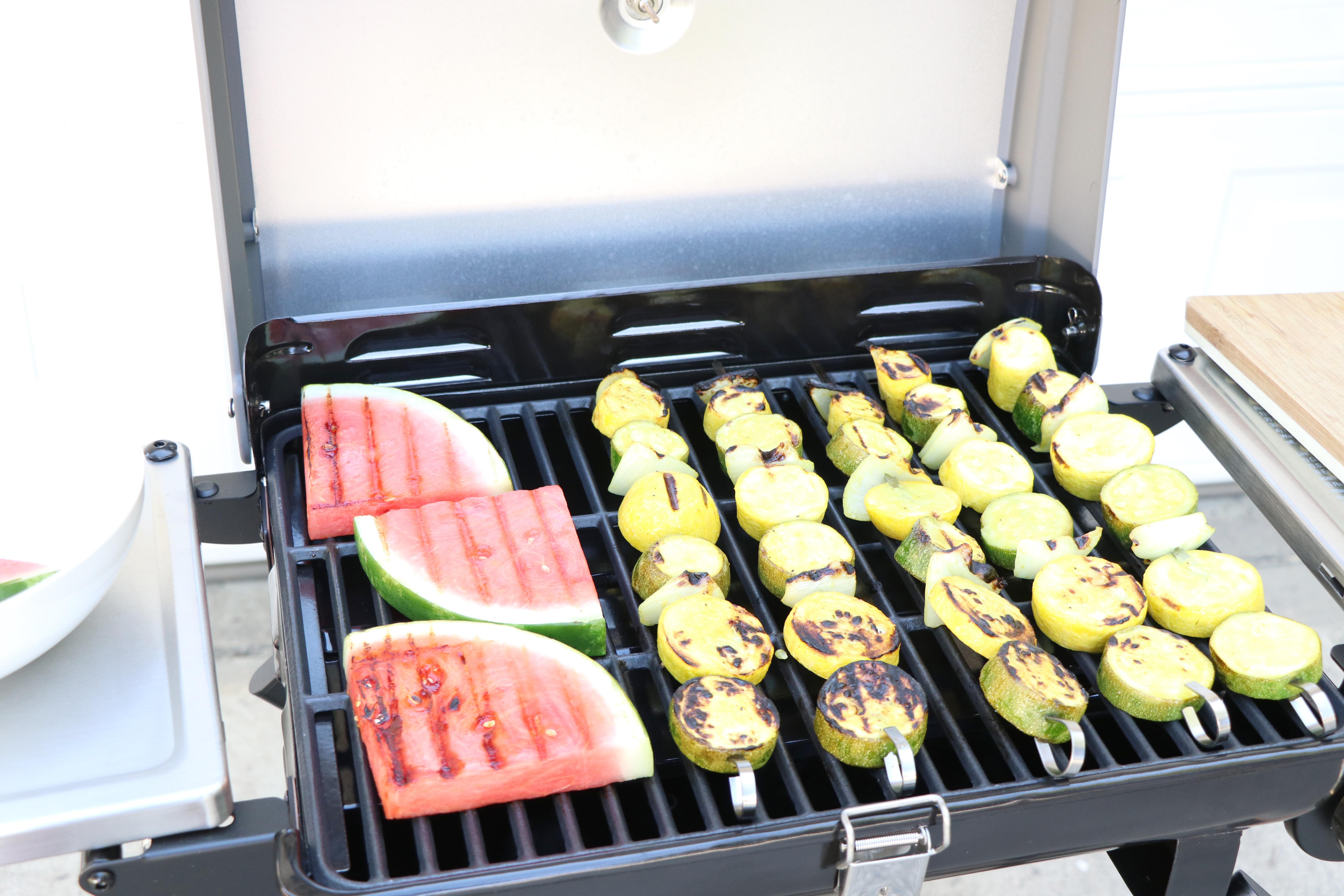 Great Grill Tools
A good grilling experience ends with seared food, not fingers! Make sure you have a set of long tongs for flipping food on the grill. I also love using skewers for grilling veggies. To prevent foods from sticking to the grill make sure you scrub the grilling surface clean with a grill brush before or after each use.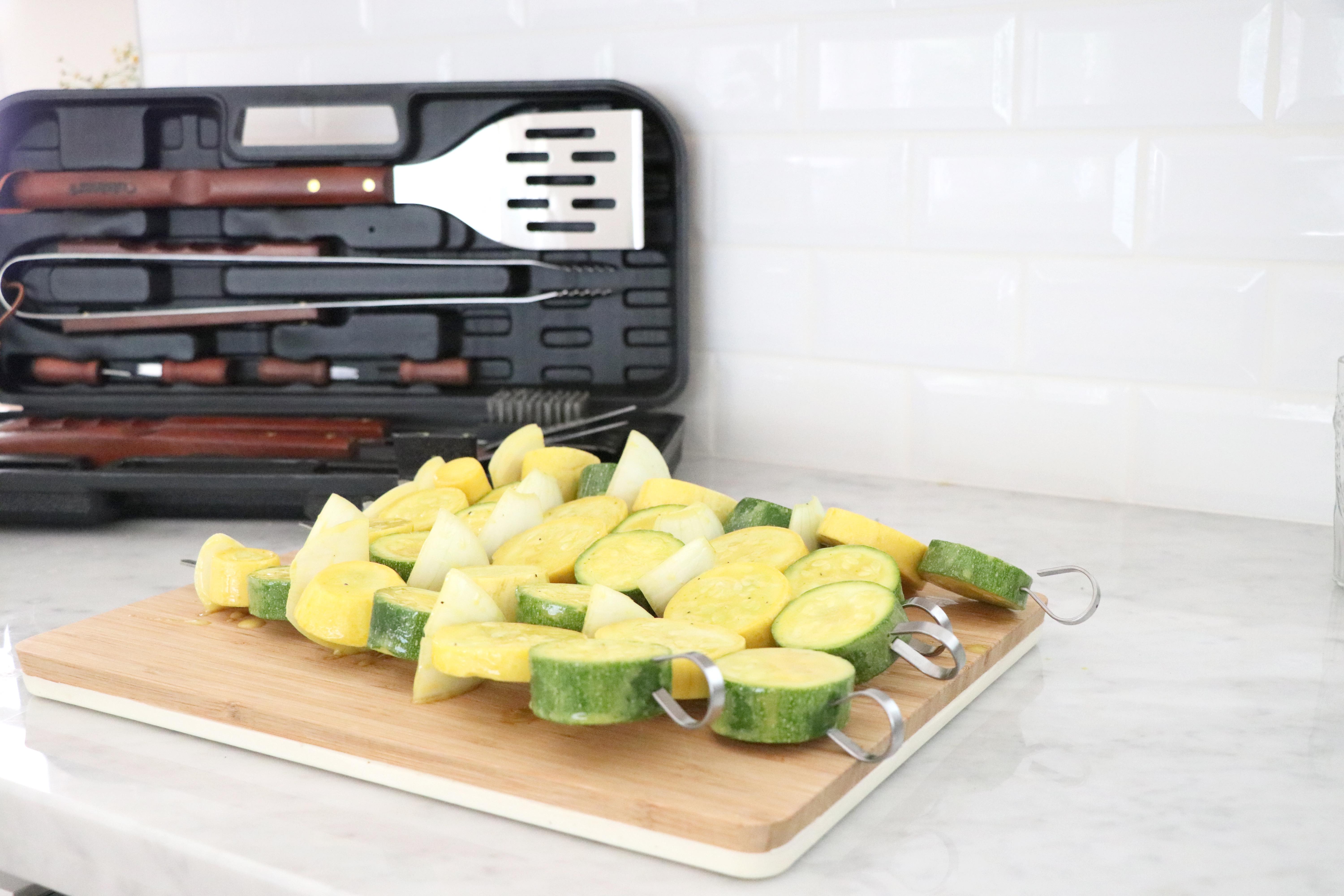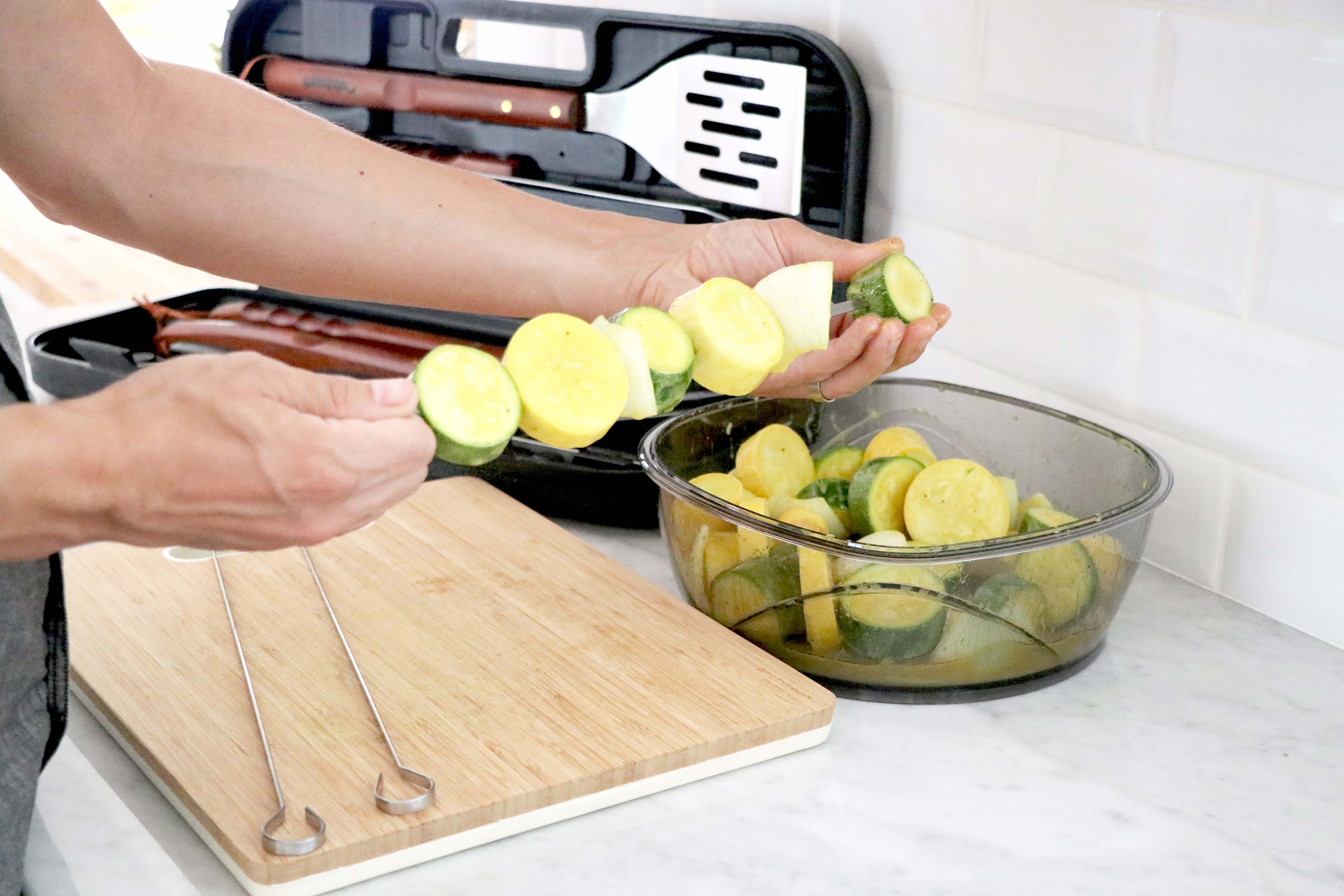 Quick Prep
Marinating is one of the surest ways to increase flavor! Marinating infuses meat or veggies with flavor ensuring a delicious end result without having to coat your perfectly seared food with sauce. The negative of marinating is that it can take hours, that's why I recommend using this vacuum powered Instant Marinater from Tomorrow's Kitchen. It is easy to use with both veggies and/or animal proteins. The Instant Marinater creates a vacuum which opens up pores and fibers in your food and allows the marinade to absorb quicker.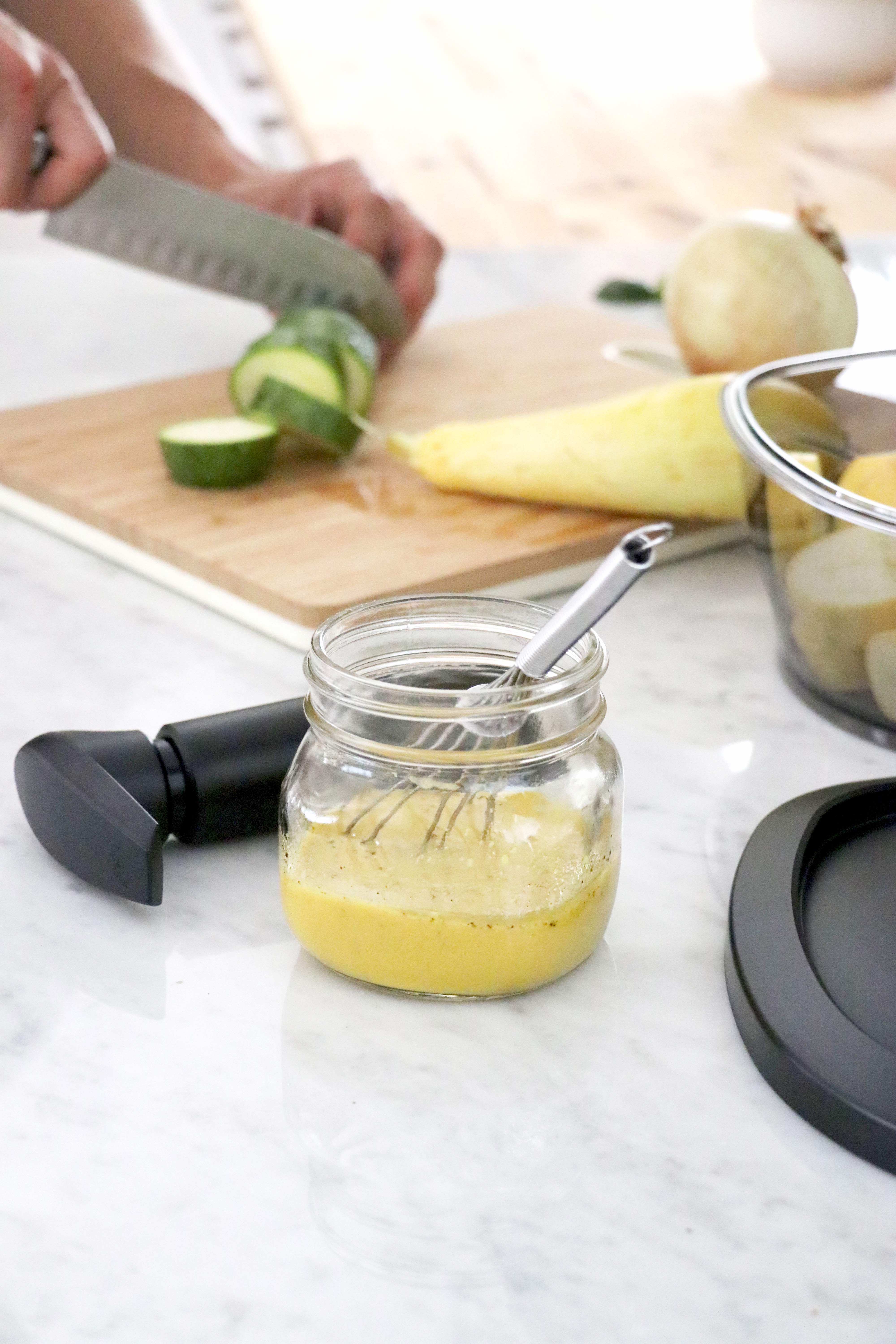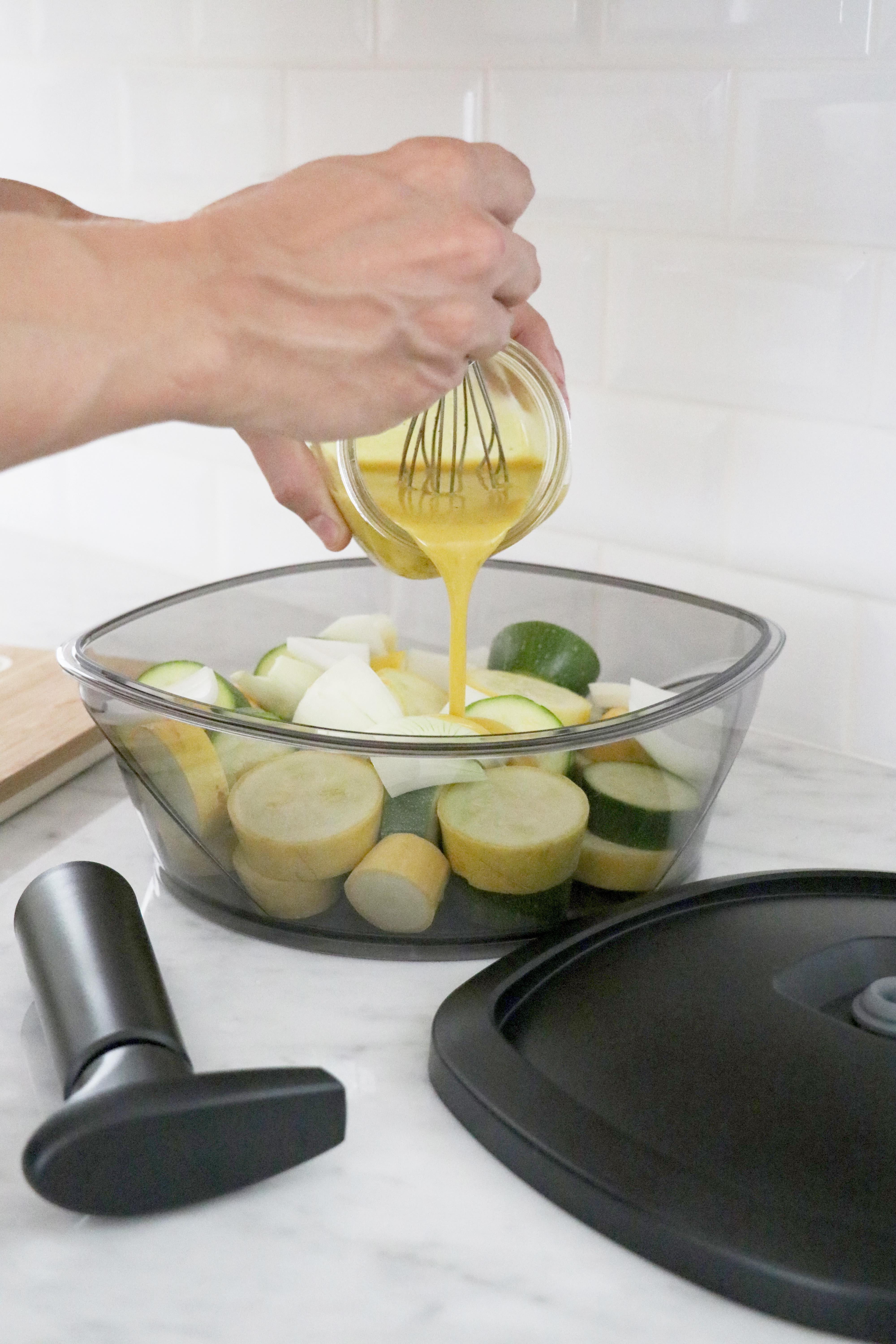 Marinated Veggie Skewers
Grilling veggies is a great way to add more produce your plate this summer! The sauce is incredibly versatile so feel free to experiment with a variety of your favorite veggies and protein sources to make these kabobs!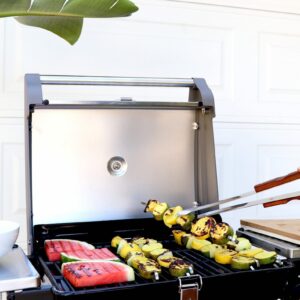 INGREDIENTS
2 large zucchini
2 large yellow squash
½ sweet onion
¼ cup Apple Cider Vinegar
⅓ cup yellow mustard (or favorite mustard)
⅓ cup cooking oil of choice
INSTRUCTIONS
Wash, dry and remove the ends of your zucchini and yellow squash; then cut into rounds about one inch thick. You should get 6 to 7 rounds from each zucchini and squash. Peel the papery layer from the ½ sweet onion and chop into quarters, break each quarter into 2 or 3 layers. Mix the marinade by adding the ACV, mustard and cooking oil into a small jar and whisking together.
Add all the chopped veggies into the bowl of a vacuum powered Instant Marinater, pour marinade over the veggies and stir together until everything is evenly coated. Place on the top use the air pump to remove the air.
Let the veggies marinate for 15-20 minutes then skewer alternating zucchini, yellow squash, onion; on heavy duty metal skewers. Grill on medium/high with the lid open 10 minutes, then flip over and grill for 8 minutes on the other side.
Enjoy!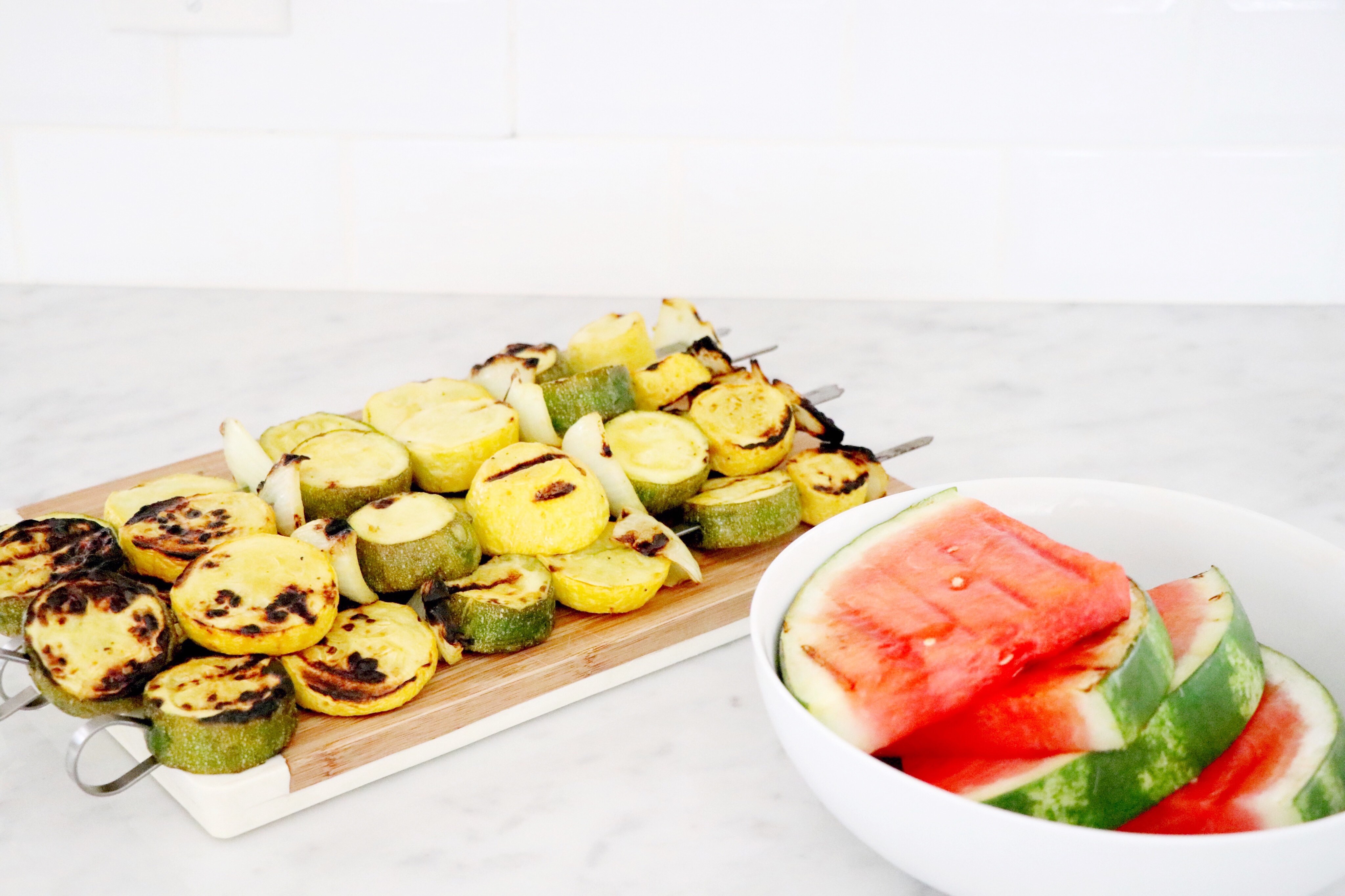 Grilled Watermelon
Grilled watermelon?! It's totally delicious, give it a try!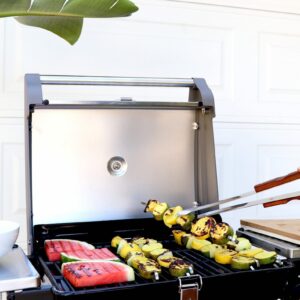 INGREDIENTS
4 (1) inch thick watermelon wedges
1 tsp cooking oil
Pinch of sea salt (optional)
INSTRUCTIONS
Cut the watermelon into wedges, brush with a light coat of cooking oil and pinch of sea salt.
Grill the watermelon on a medium/high grill for 5-8 minutes each side.
Enjoy!