Grilled Pineapple Upside Down Cake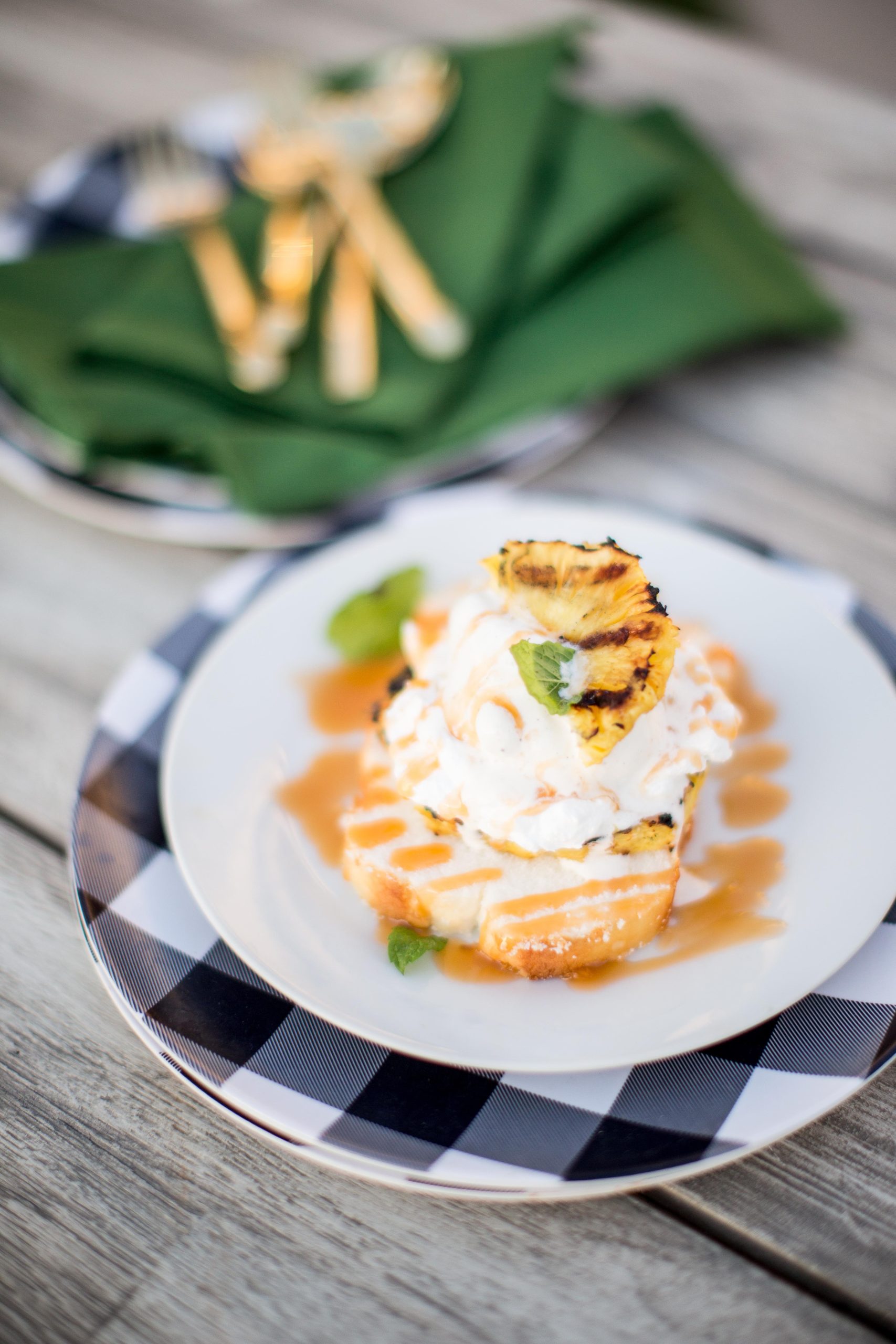 If you're a pineapple lover, then you are going to love this recipe! Pineapple is one of the most versatile fruits. It actually reminds me of shrimp in a way because just like Forrest Gump's, 'Bubba' Blue said, "You can barbecue it, boil it, broil it, bake it, and sauté it." You can serve it up "pan fried, deep fried, or stir-fried." Pineapple it is!
Before the last hot day of summer hits and the days get shorter, grill up some pineapple. Cut it up and throw it on with some chicken, or burgers. Or better yet, serve it up with some ice cream and make yourself a Pineapple Upside Down Cake, like we did. We did all the prepping in our kitchen. We used a sturdy cutting board with a rim to catch all the pineapple juice.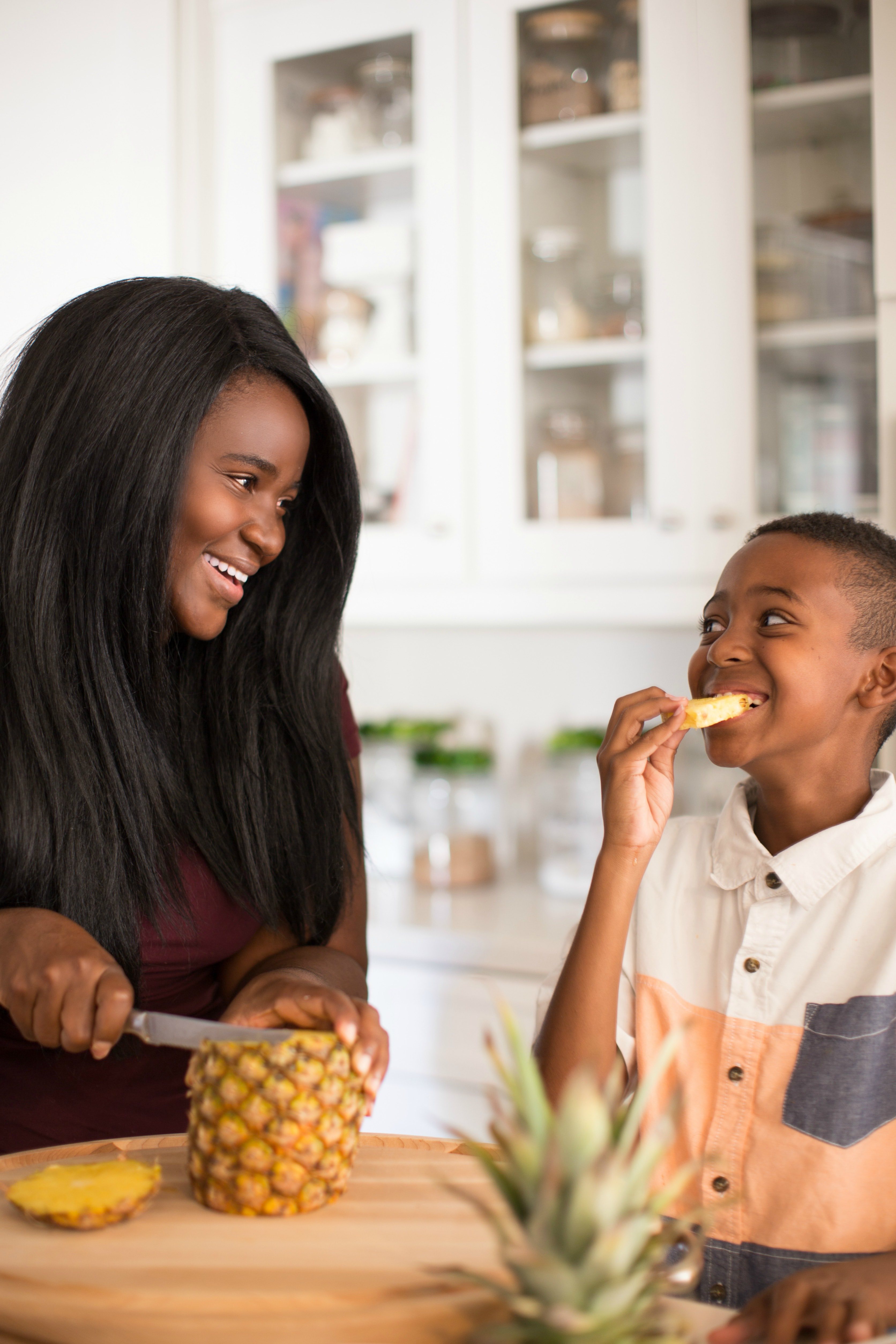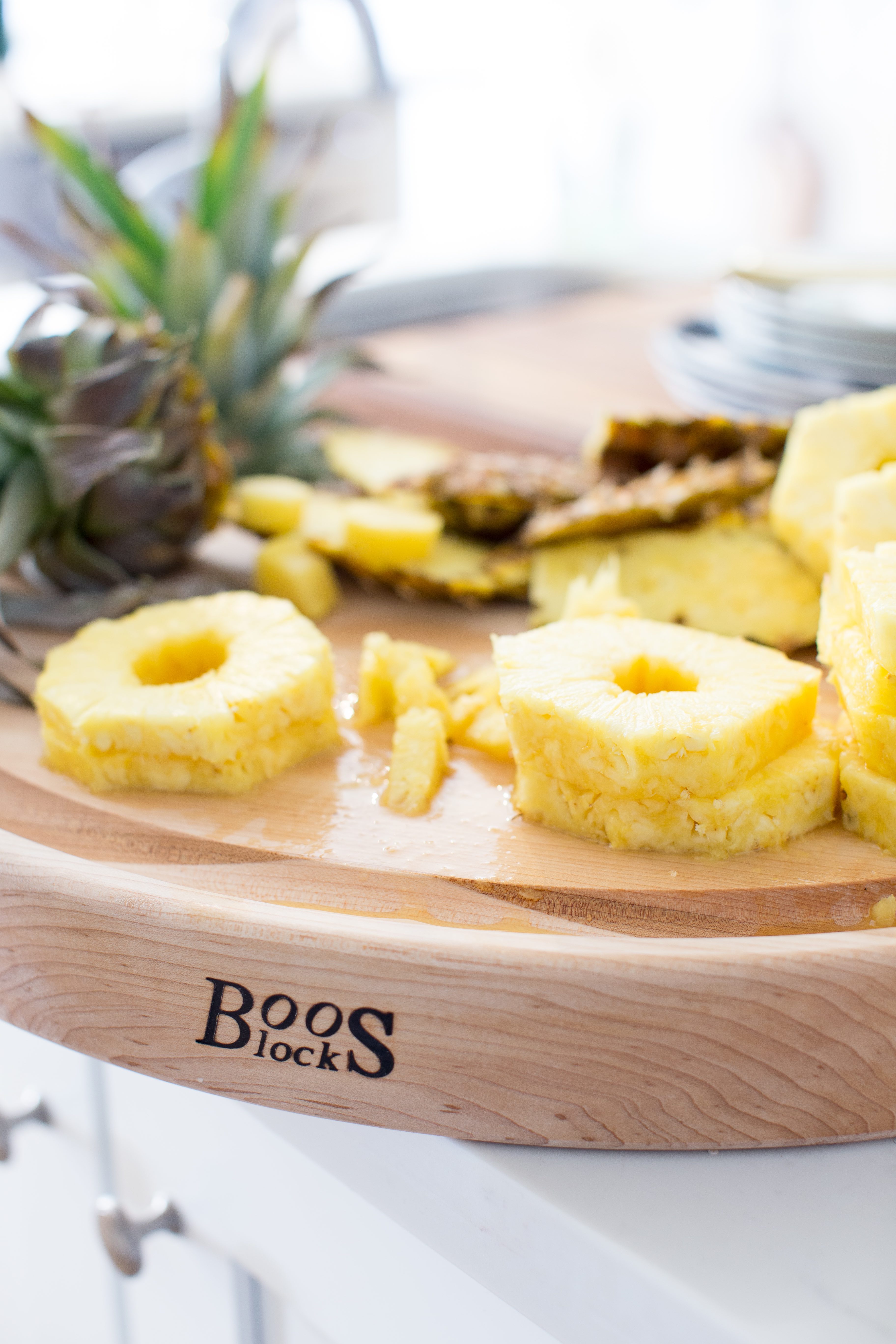 Before we put the pineapple on the grill, we used a perfect pan to sprinkle them with a bit of sugar and cinnamon for some extra flavor.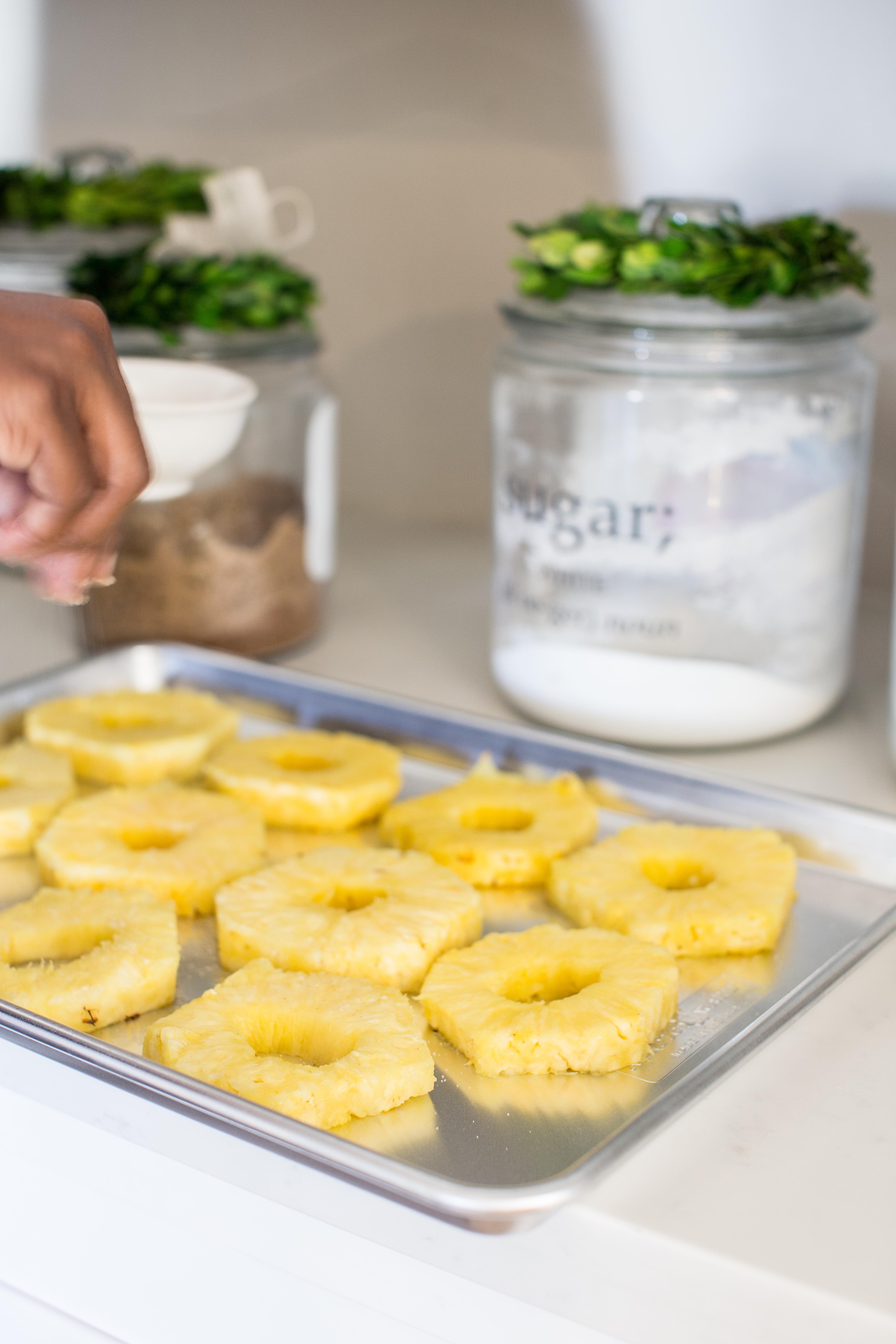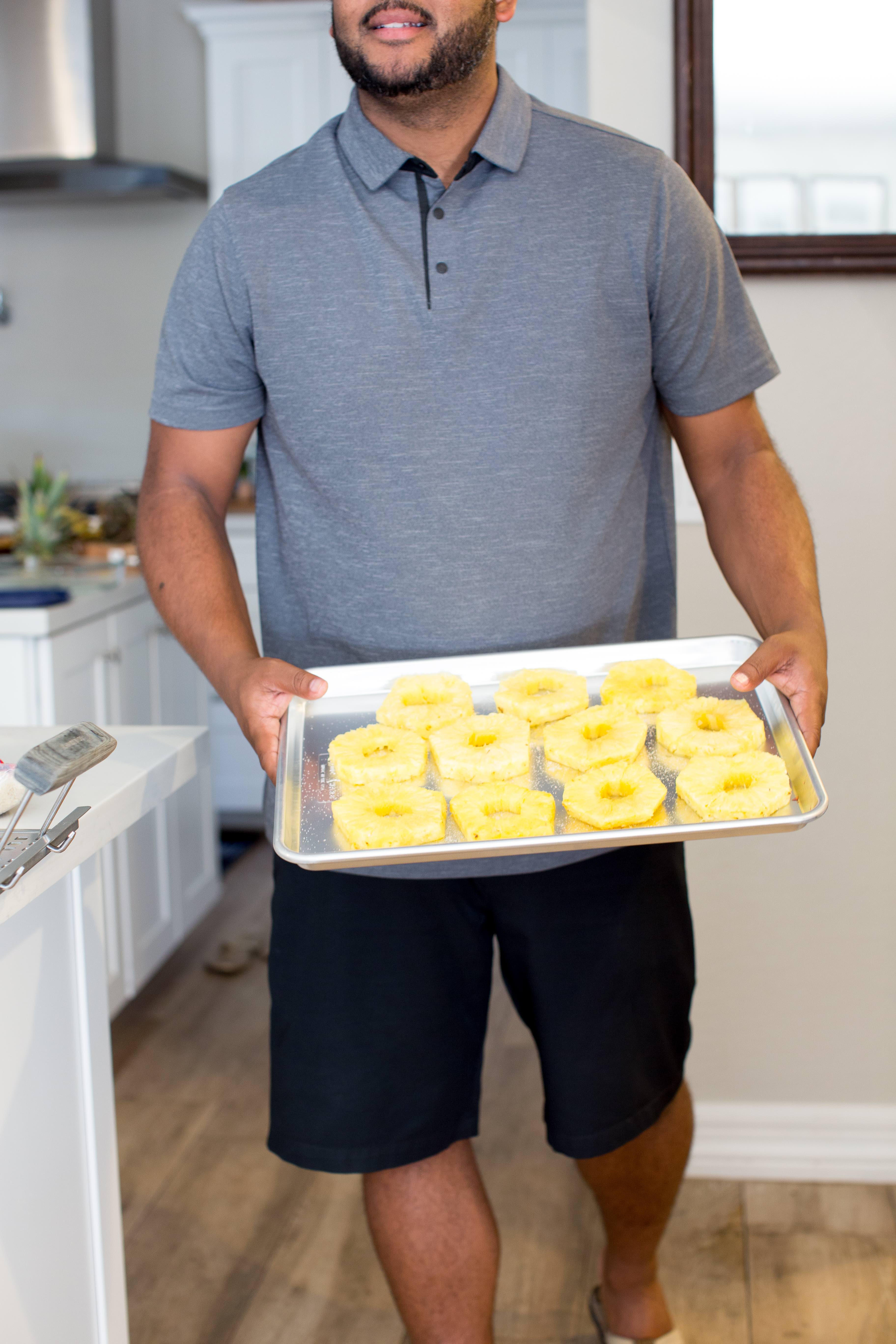 We love using this Schmidt Brothers Tray to give the pineapple a nice smoky flavor without burning the sides. We left the pineapple on for about 15 minutes.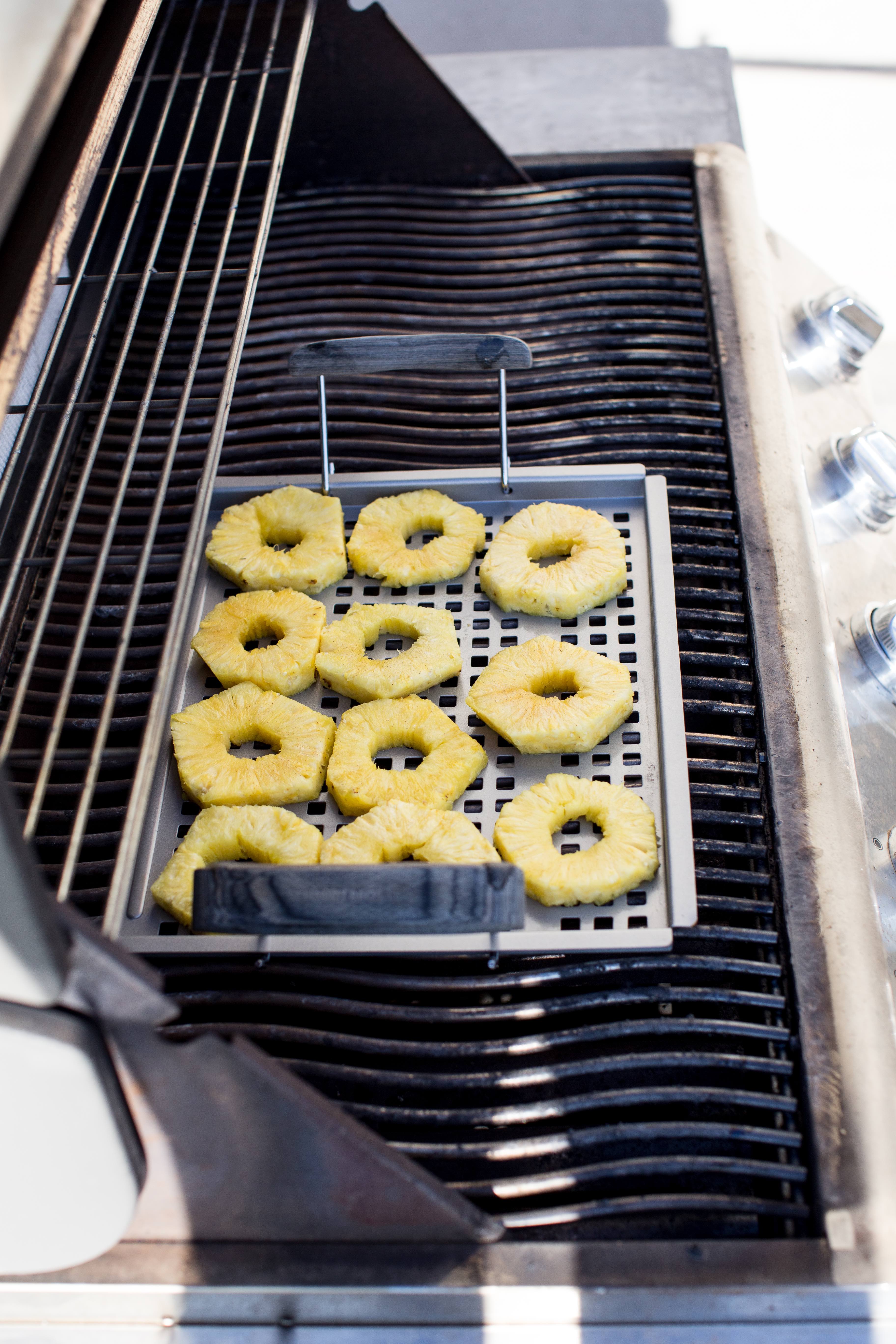 Last we threw them back on the grill so they could get those pretty grill lines!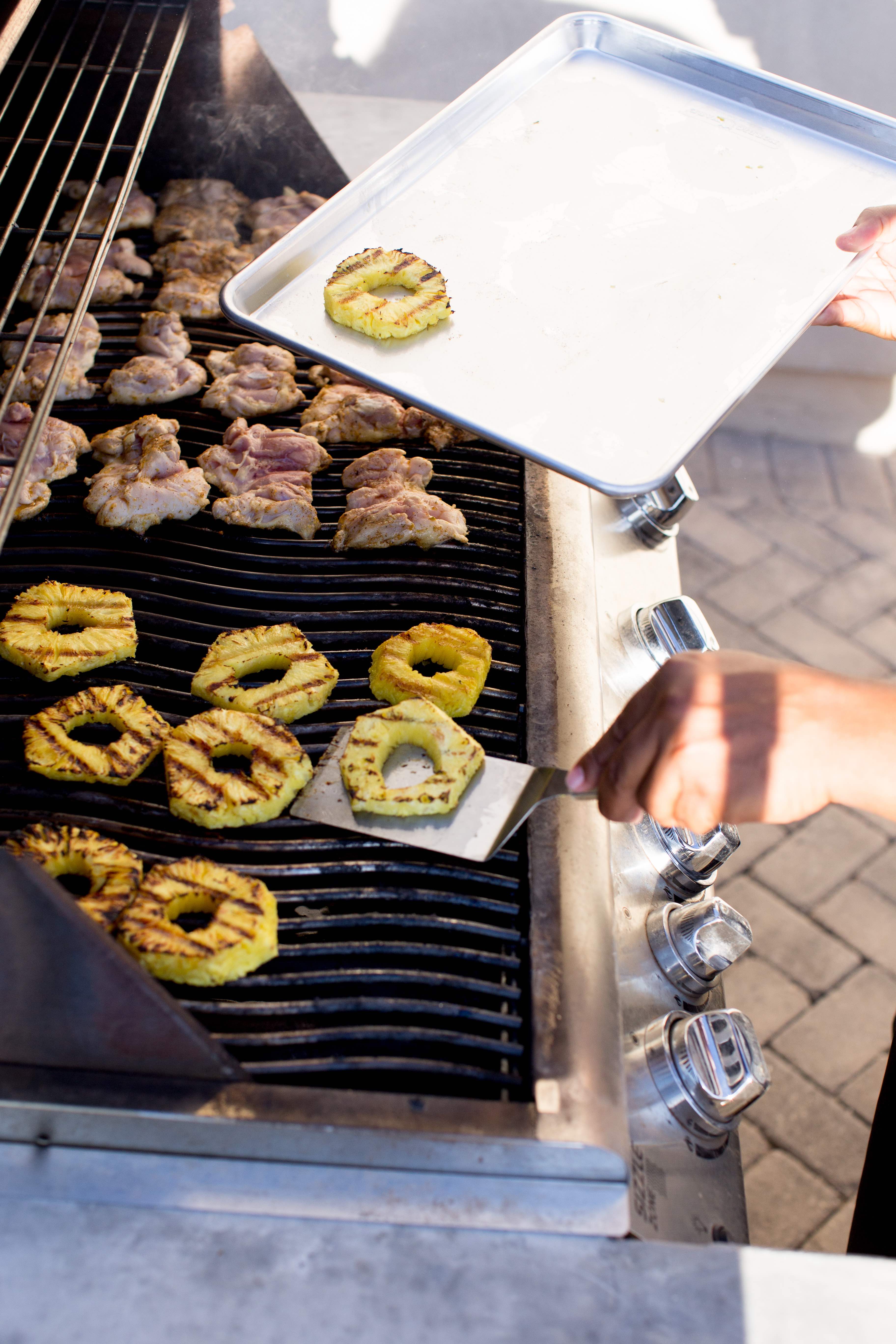 Serve them on a plate with a drop of ice cream, pound cake, whipped cream and caramel!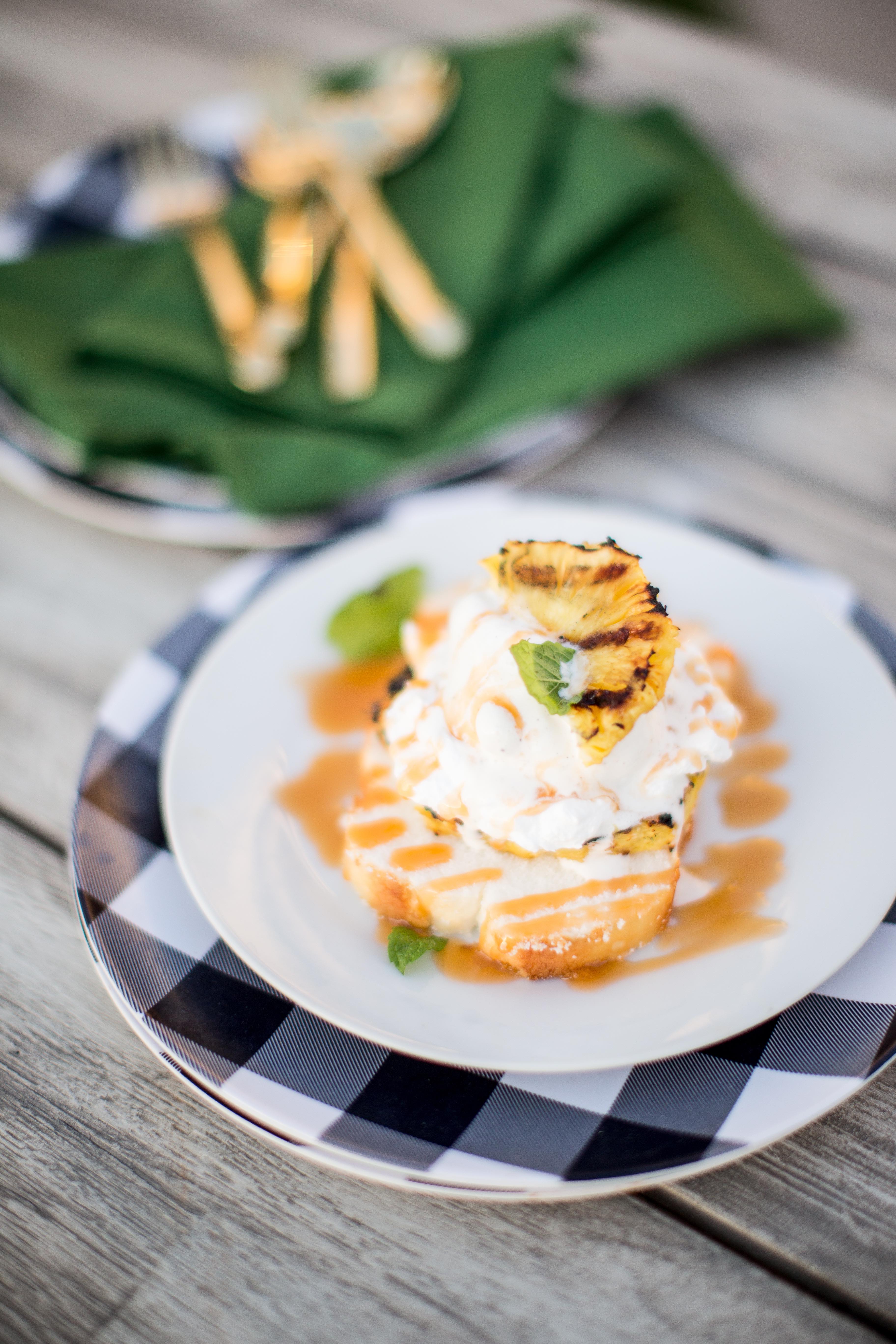 Yummy!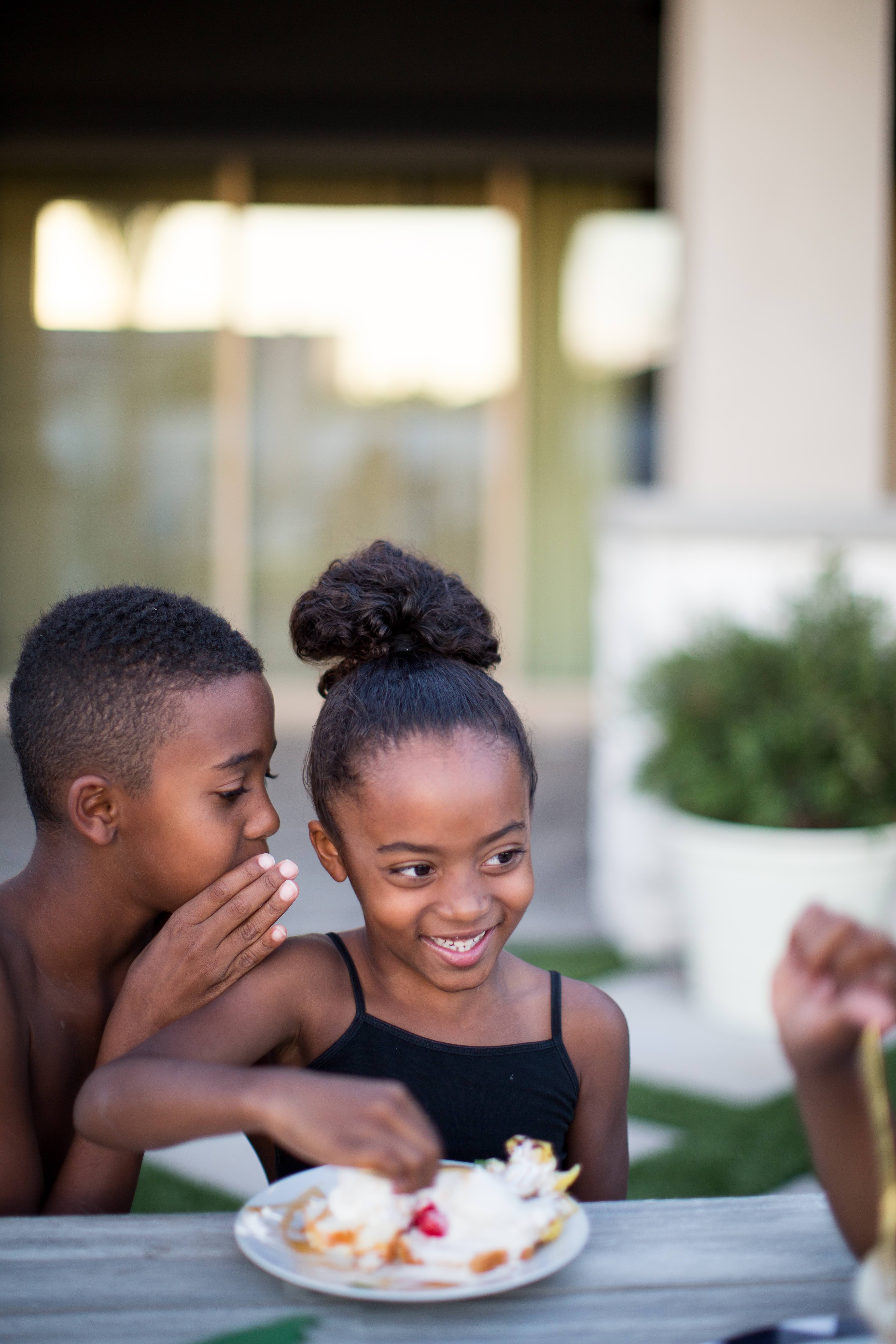 Grilled Pineapple Upside Down Cake Recipe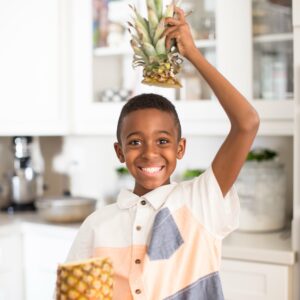 INGREDIENTS
1 pineapple cut, cored and sliced
Cinnamon and sugar mix
Sliced pound cake
Whipped topping
Vanilla ice cream
Caramel sauce
Optional: Cherries
INSTRUCTIONS
Cut and core the pineapple into even slices. Place them on the pan and give them a sprinkle of cinnamon and sugar. Next transfer the pineapple onto the grilling tray and keep it under an open grill for about 15 minutes.
Remove pineapple from grill pan and place directly on the grill. Leave the pineapple of the grill for approximately 5-10 minutes each side or until grill marks are visible.
Transfer pineapple to plate and serve with a slice of pound cake, whipped topping, ice cream, and caramel! Serve immediately.
ENJOY!!!