This Rib Recipe Is the Reason You Need a Smoker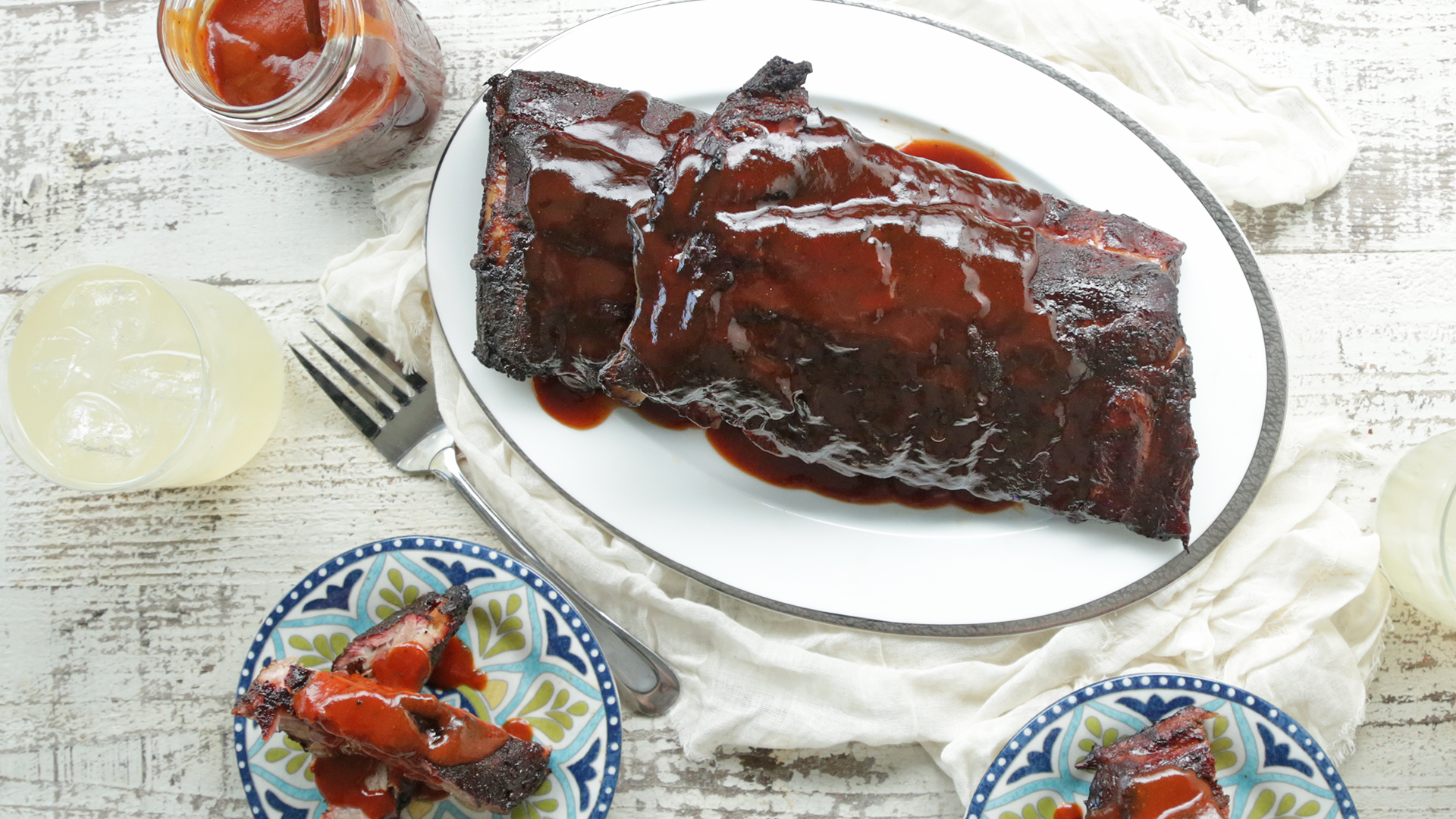 To me BBQ requires 2 things, smoke and time.
It isn't BBQ unless you are smoking some sort of delicious meat and leveraging the time it takes to get that wonderful smoky flavor. Sure, you can toss a pork shoulder in the slow cooker with some BBQ sauce and call it BBQ, but the flavors, and tradition, of smoking meat is infinitely superior. Obviously smoking meat is a process and well you need a smoker.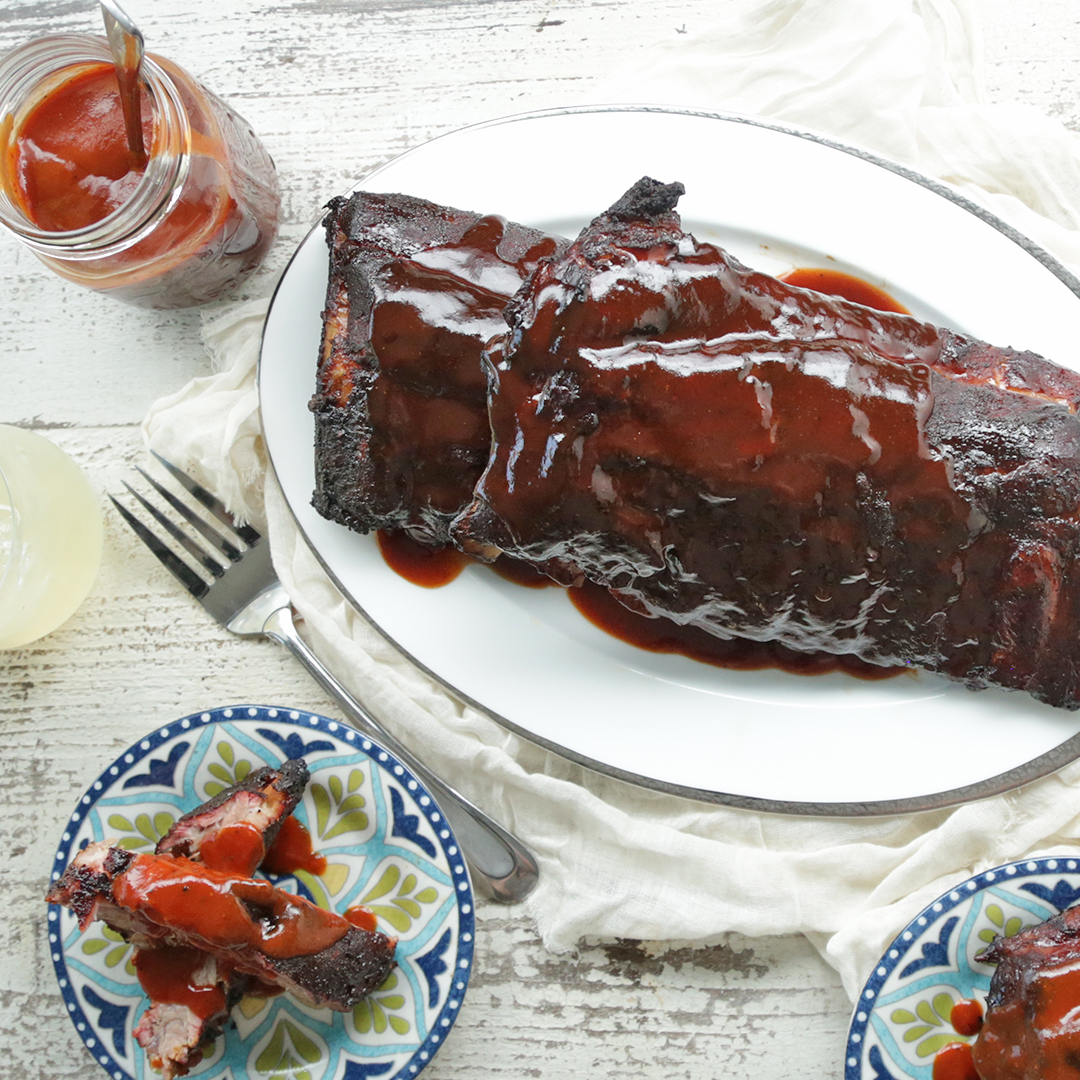 Believe it or not my BBQ smoking experience isn't incredibly extensive. Back when I was in the restaurant industry we smoked turkey and shrimp. Not exactly barbecue. I really started smoking BBQ style foods about 3 years ago and haven't looked back. I have had the time of my life smoking food ranging from traditional style smoking to trying tons of new smoking techniques and ideas.
Smoking has become incredibly feasible these days with the invention of digital smokers. Sure, you should keep an eye on your digital smoker, but no more going to your wood burning smoker checking temperature, smoke, etc. Nope, now you just adjust the temperature, the smoke and walk away until it's finished.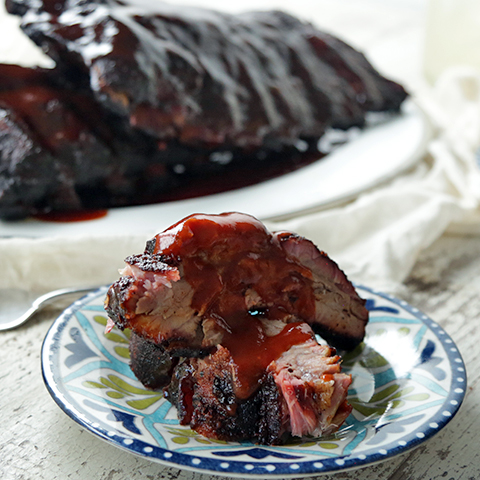 When making this Smoked Barbecue Baby Back Ribs Recipe I used something call the "3-2-1" method. It translates to unwrapped and smoked for 3 hours, then wrapped and cooked without smoke for 2 hours, then unwrapped BBQ basted and smoked for 1 more hour. This process creates a delicious crust, then sort of braises them while being wrapped making them tender, and then toughens up that crust 1 last time before serving.
This method renders phenomenal ribs and is literally fool proof in the smoking world. If you're new to smoking and want to give ribs a try, then I definitely recommend going with the 3-2-1 method, or better yet, just follow along in the video for this Smoked Barbecue Baby Back Ribs Recipe.
Happy Smoking!!
Smoked Barbecue Baby Back Ribs Recipe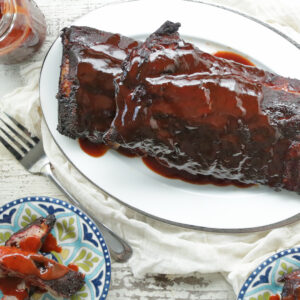 INGREDIENTS
1 ½ teaspoons of kosher salt
1 ½ teaspoons of chili powder
1 ½ teaspoons of garlic powder
1 ½ teaspoons of onion powder
1 teaspoon of cumin
1 teaspoon of paprika
1 teaspoon of black pepper
2 full racks of baby back ribs, cut in half and membrane removed
¼ cup of apple cider vinegar
¼ cup of apple cider
¼ cup of apple juice
2 cups of your favorite BBQ sauce
INSTRUCTIONS
Preheat the smoker to 225°.
In a small bowl mix together the salt, chili powder, garlic powder, onion powder, cumin, paprika and black pepper to make a rub.
Generously season the ribs on all sides with the rub and let sit for 1 hour. Transfer the ribs to a smoking rack and smoke at 225° for 3 hours.
Remove the ribs and place each ½ rack onto a sheet of heavy duty aluminum foil.
Add the cider vinegar, cider and juice to a spray bottle and generously spray the top of the ribs using the spray mixture.
Wrap up the ribs and place back in the smoker, turn the smoker setting to off, and cook at 225° for 2 hours.
Remove the ribs, unwrap them and baste them with 1 cup of BBQ sauce. Return them to the smoker and elevate the temperature to 250° and smoke for 1 hour.
Remove from the grill, rest for 10 minutes and add on remaining BBQ sauce. Serve!