Get Your Kitchen in Order With These Baking Station Organization Tips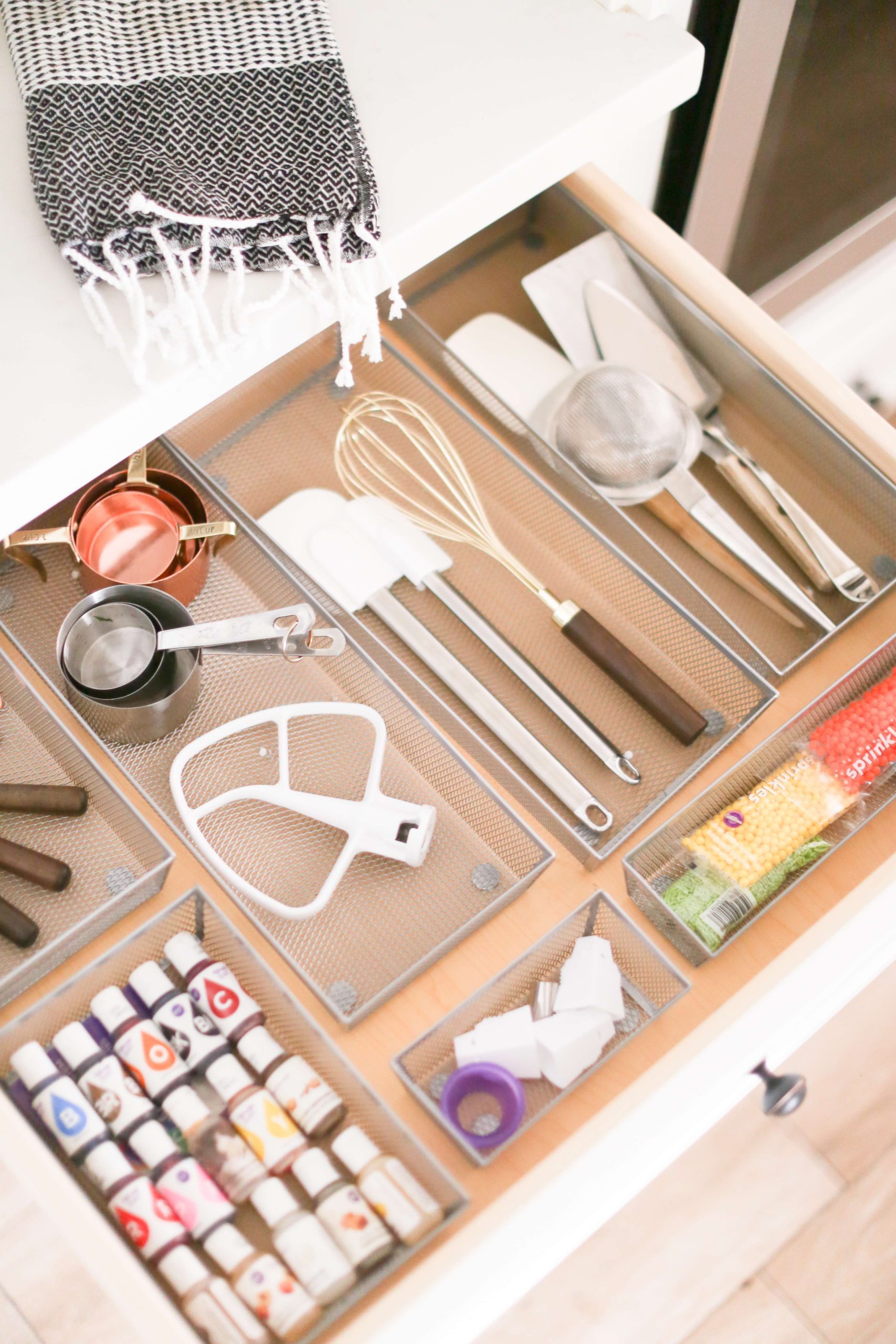 January is all about organization. Even though we are at the end of the month, I'm sure there are plenty of you who still have that itch to get some areas in your home in order!
Today I'm sharing some inspiration for you so you can get your baking corner all organized. Now, you may be wondering… a baking corner? What's that? Well it's just the area in your kitchen that you've dedicated to baking! Most kitchens work around a functional triangle, so setting up baking/prep station between your stove and sink that has workable counter space works best.
Usually you'll store your stand mixer in the corner, some essentials like flour, sugars on top and all the things needed to bake tucked away. If you're anything like me, your area after the holidays may be a little out of order so check out some ideas I used to get things back to functional.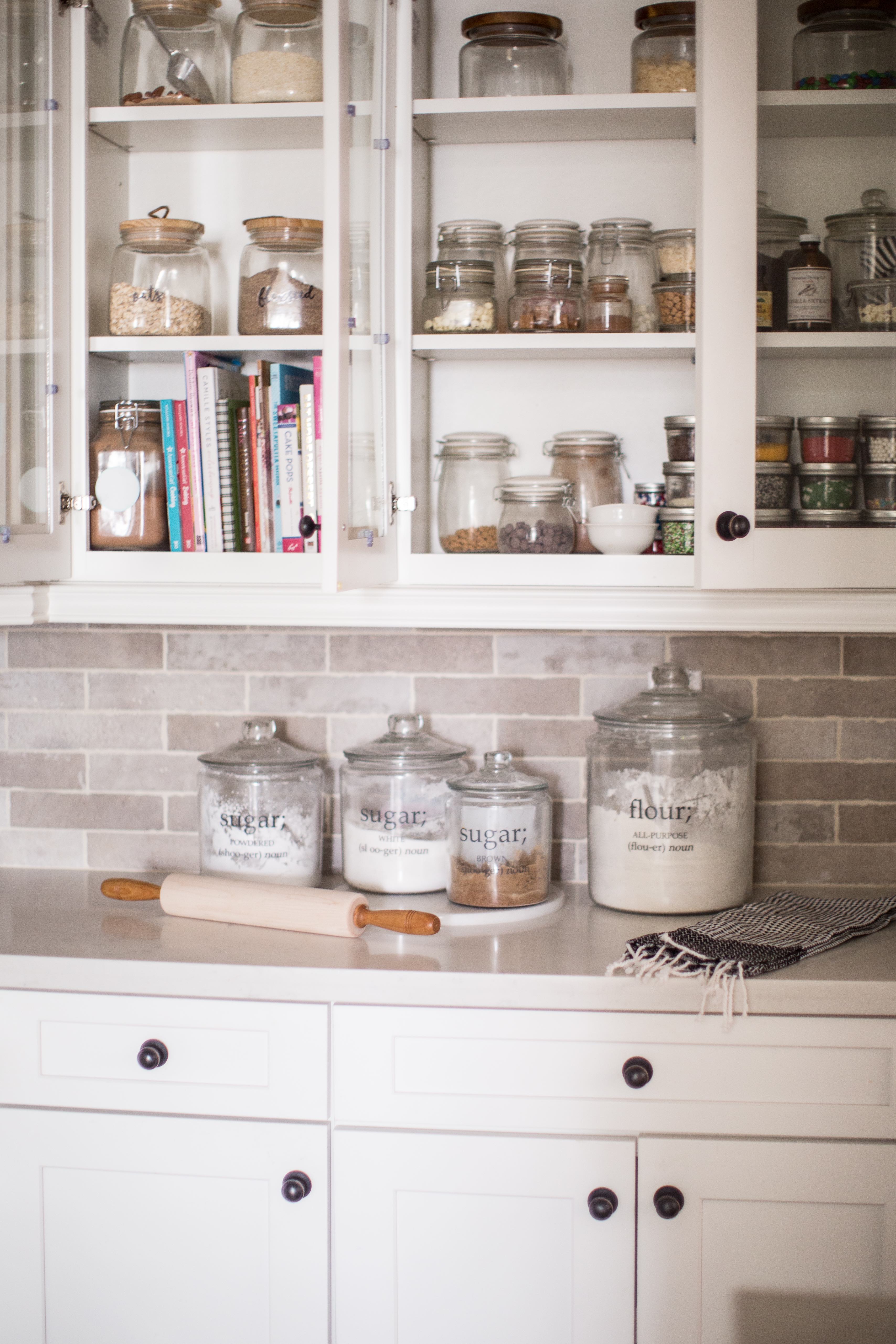 First, I love to store my flours and sugar on the counter. It gives me easy access to them and the clear glass jars let me see EXACTLY what I have!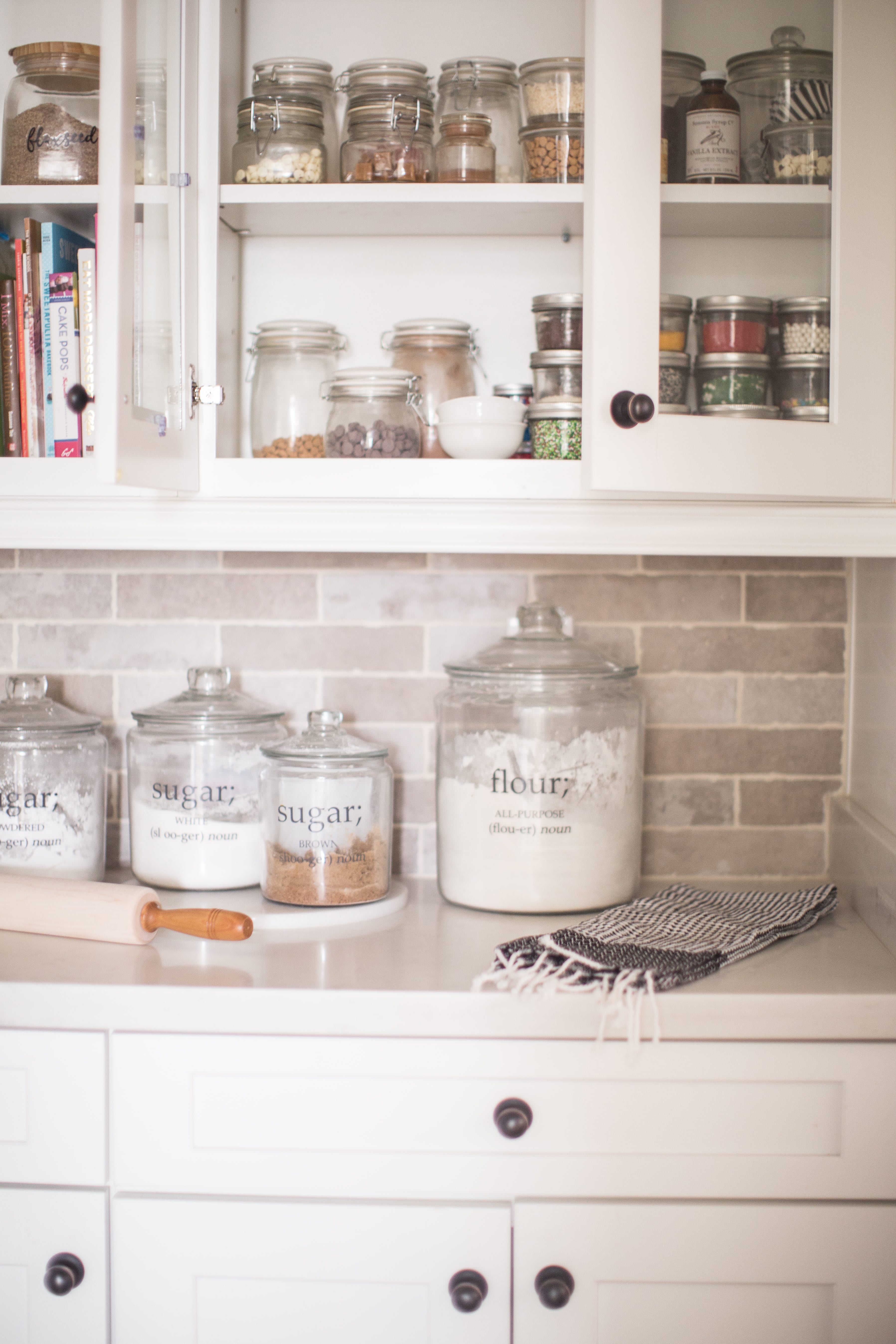 If you look above the jars, you'll see more clear storage in the form of smaller jars and canisters. All my sprinkles are placed in easy to open canning jars and stackable to make room more.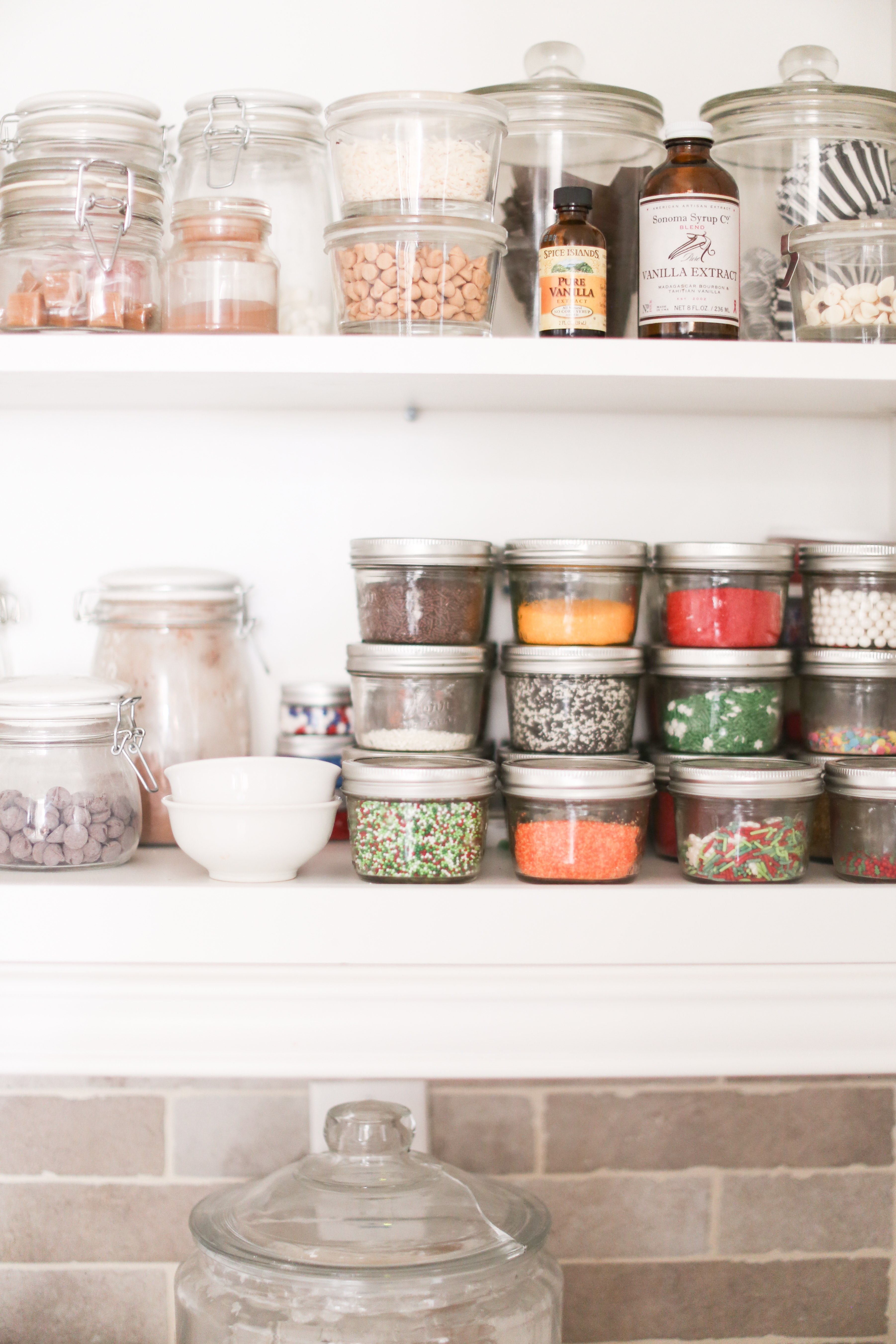 Jars with swing lids are great for chocolate chips, caramels or any other ingredients that were left over from your baking adventures!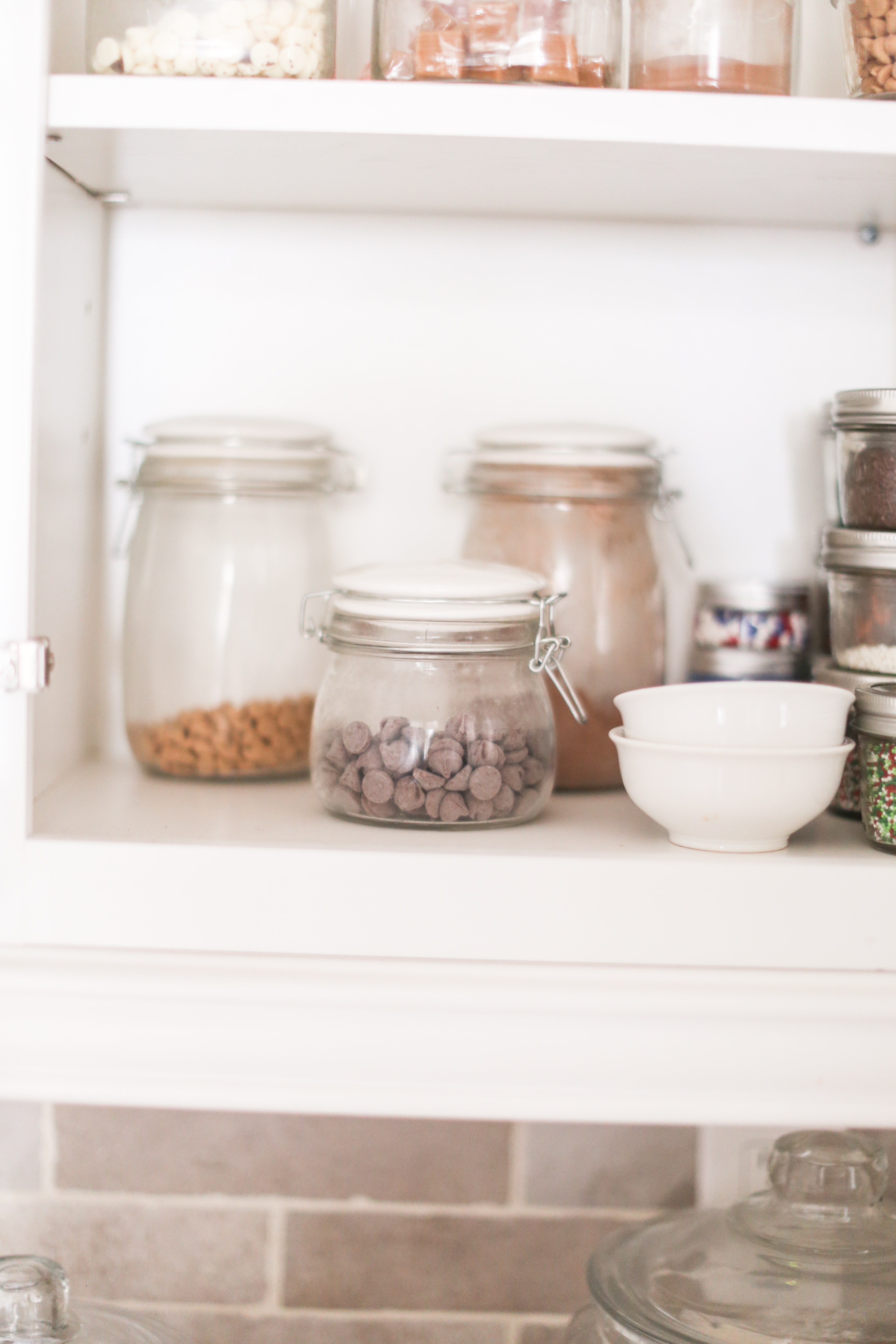 Below you will find a large drawer with mesh colored drawer organizers from Honey-Can-Do. To make sure I had a good fit, I measured my drawer and configured it the best way, so I could get as many organizers in as possible.
The large and wide ones are perfect for my spatulas, whisks and even measuring spoons.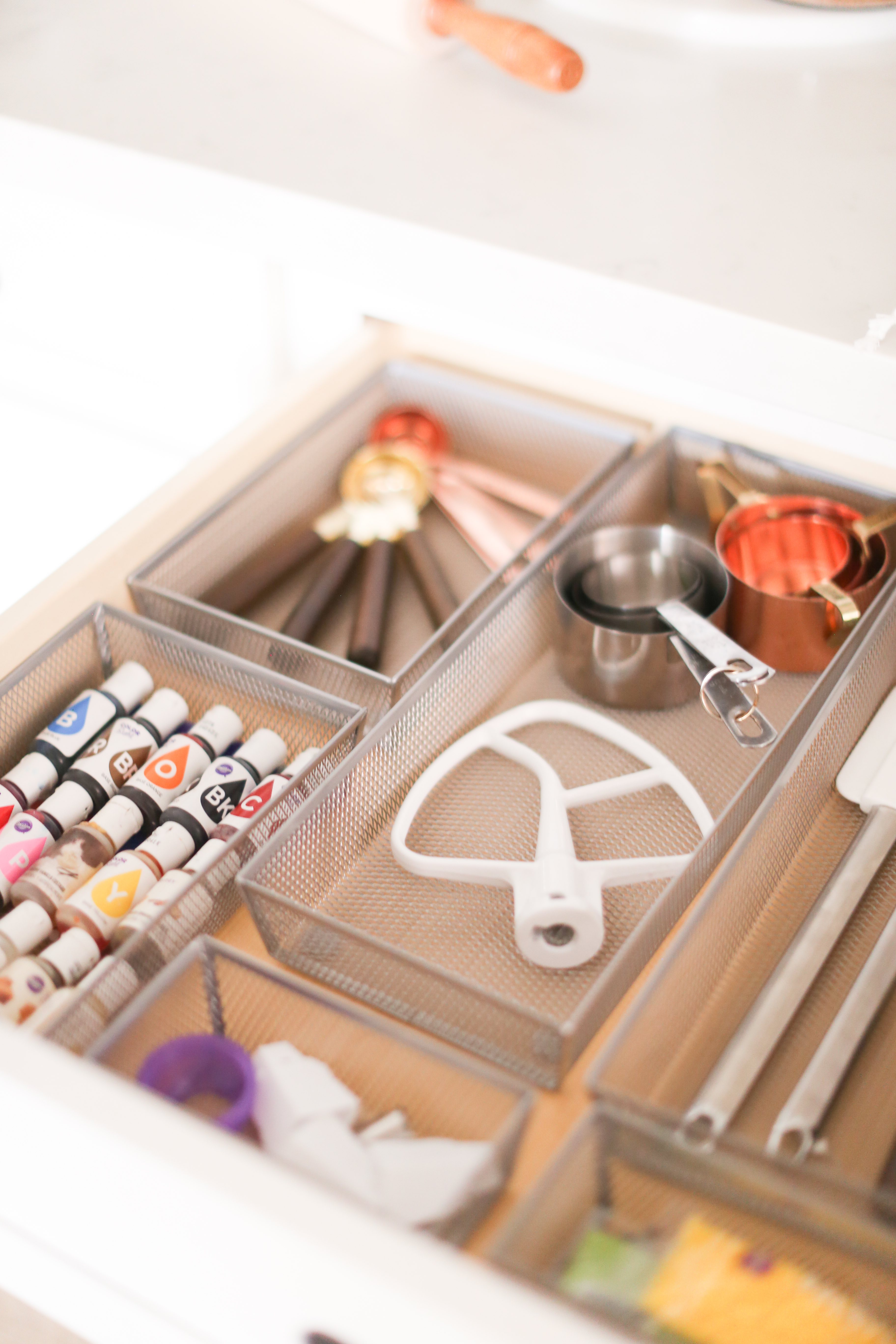 The short and wide ones host things like food coloring and food flavorings from Wilton. Each one has a purpose and keeps all my items contained! Loose items in the drawer can be a nightmare!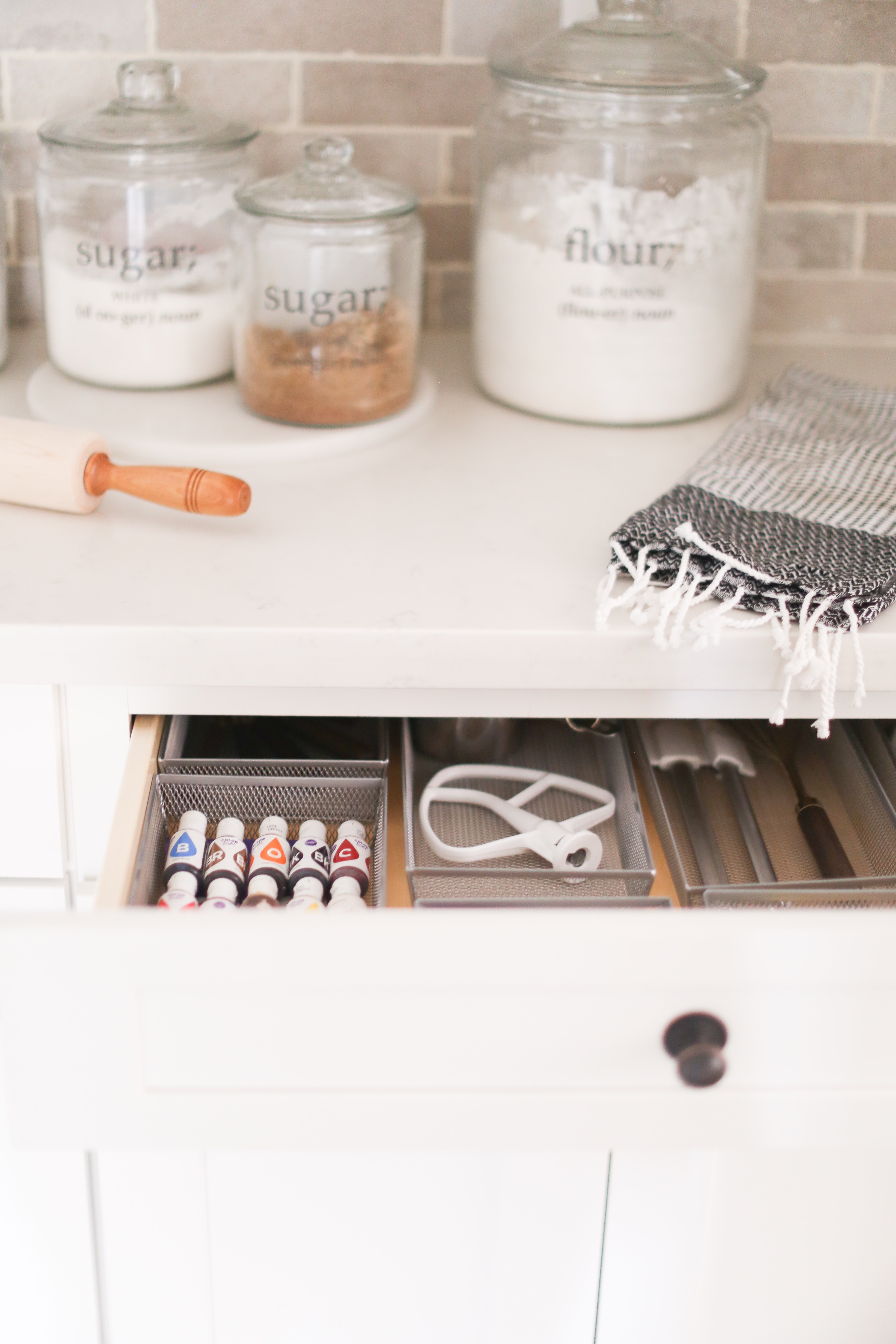 Hopefully you can take some of these tips and get your space back in order too!