Transform Your Home with the Art of Hygge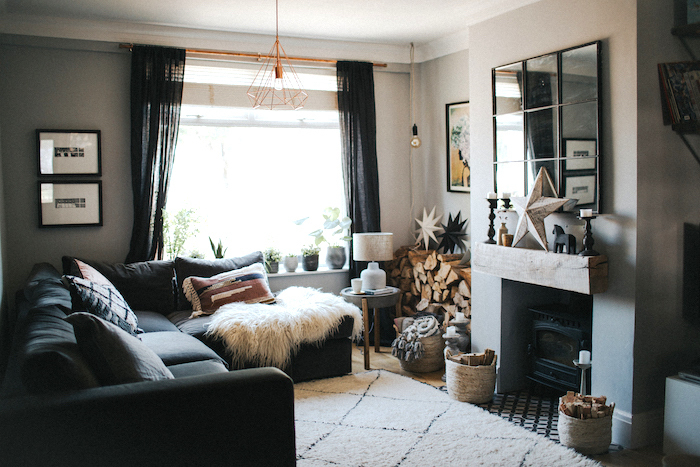 Who doesn't want their home to be a sanctuary of peace, happiness, and warmth? If that idea of creating a soul-nourishing home that is filled with special moments feels like an elusive dream, read on. Hygge could be the transformative element you have been missing.
Hygge is a sense of comfort, togetherness, and well-being, according to Meik Wiking, the author of The Little Book of Hygge. The Danish philosophy of hygge is all about creating a feeling in the home that supports peace and joy in ordinary experiences. For me, happiness in the home is relaxing by the fire under a blanket or having a bath, spending time with my family, or having friends over for dinner. These are hygge experiences.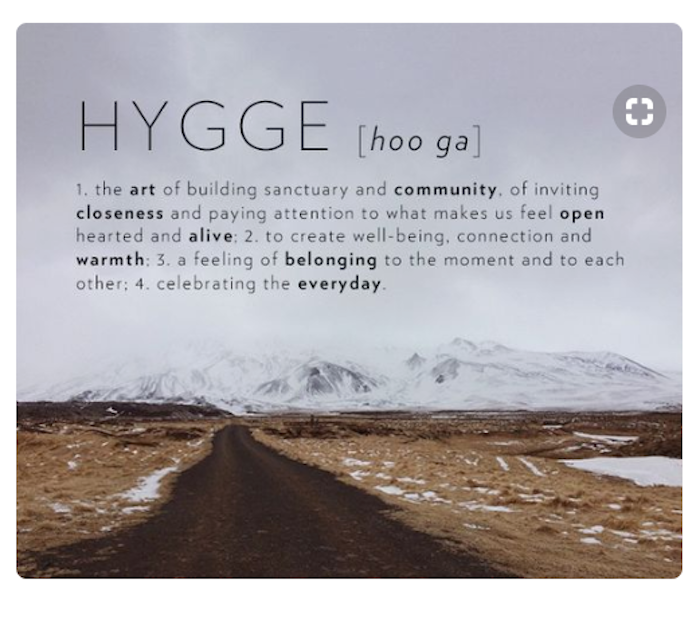 Creating a hygge atmosphere in the home takes a little consideration and effort, as well as a shift in mentality. And most people who embrace hygge for the first time don't immediately think of storage and organization (the focus for the newly initiated is usually on candles).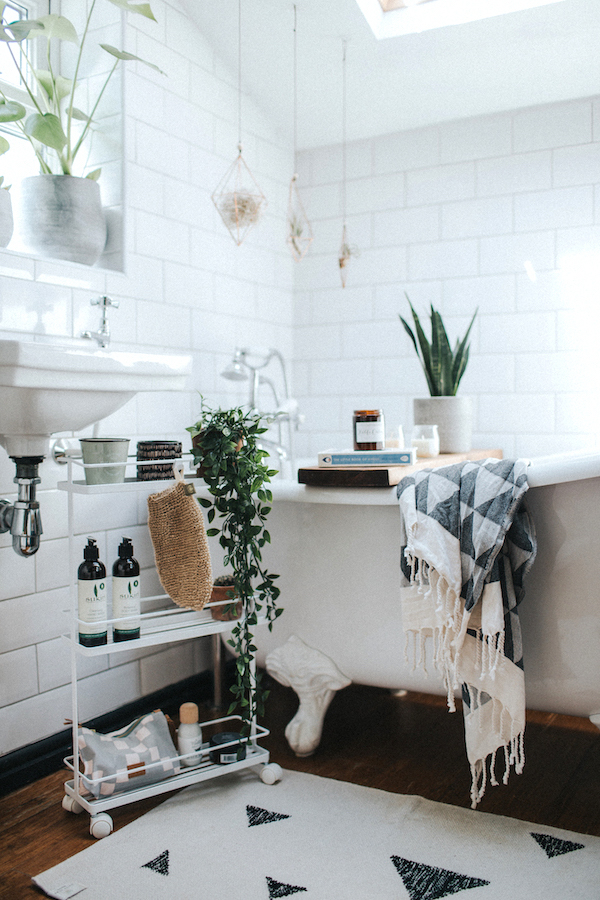 However, consider this: can you truly focus on the company of friends or
the roar of the fire if your sightline is clouded by clutter? And what if the clutter was organized and put away, but in big ugly containers that were apparent in your peripheral vision? Organization in the hygge home is about having the things you love and use on a day-to-day basis accessible and on display (perhaps not the toilet roll).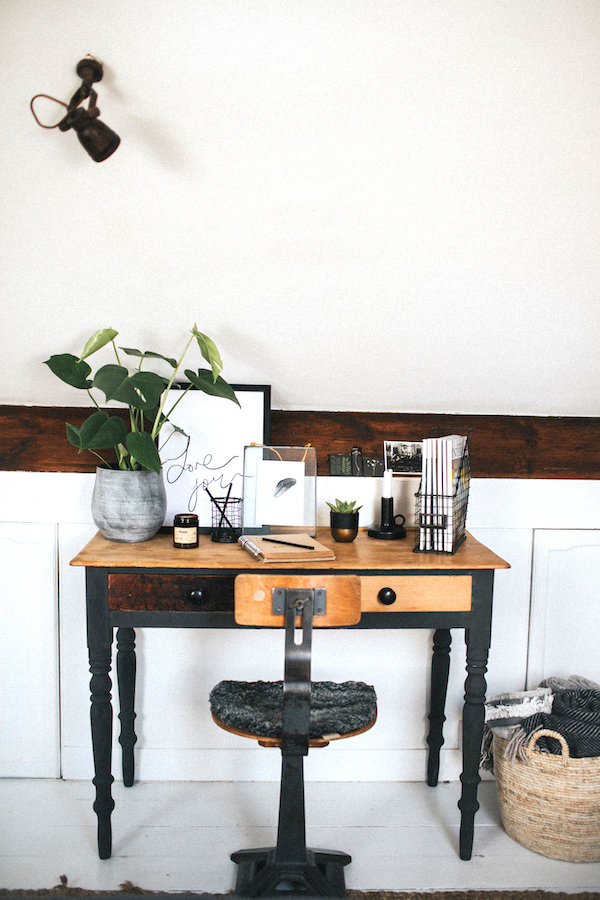 Creating aesthetically pleasing storage and organization may not be the place you want to start when creating hygge in your home, but it is essential that you incorporate it in your hygge journey. Let me illustrate for you some of the ways I use organization to make my home a happier and calmer place.
Living Room
I'll start with the living room—the place that makes me feel most relaxed. I have all of the hygge elements that Meik talks about in his book: the real fire, wood, blankets, and an oversized sofa on which the five of us can snuggle. And I have organized some of those key elements in a hygge way by choosing storage solutions that fit right in with the decor. I am a basket addict! I have lost count of how many I own, but I love the design, texture, and ease with which you can move them around. I even use them to store Legos and toys.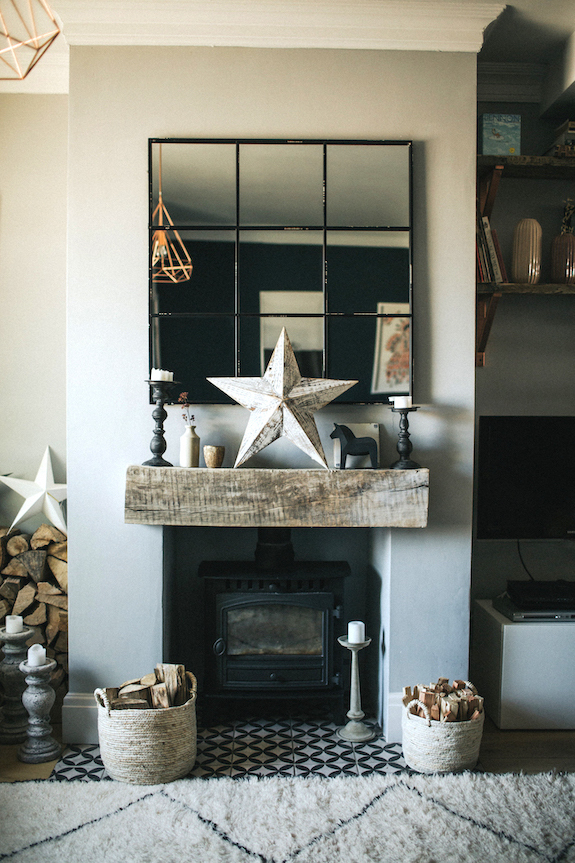 Kitchen
If we move into the heart of the home, which for me is the kitchen, hygge is all about being social and finding enjoyment in everyday tasks like cooking. Organization in the home does not mean hiding things away. I have a small kitchen with limited cupboard space so I like open storage. I don't want my beautiful colorful spices and wooden kitchen utensils hidden away. These things all enrich the experience of cooking, and add to the warmth and atmosphere of the tasks at hand.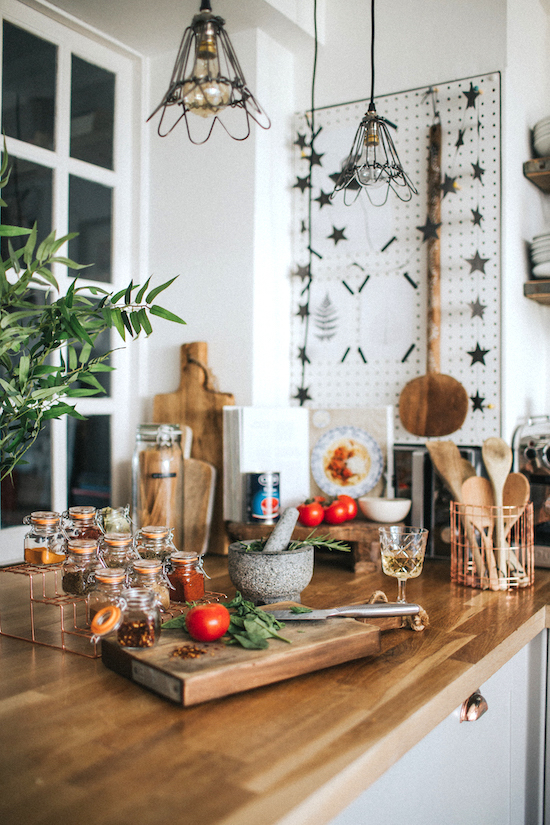 Children's Bedroom
Don't be fooled by what you have read so far, for chaos also exists in my home (particularly in the form of my three young children). Like most young children, they tend to trash their bedroom each day. However, at bedtime we like to tidy things up together. We make this an easy—but more importantly, fun—task by having accessible storage (no lids is a winner with little ones). This way, they can effortlessly pop things into the storage containers.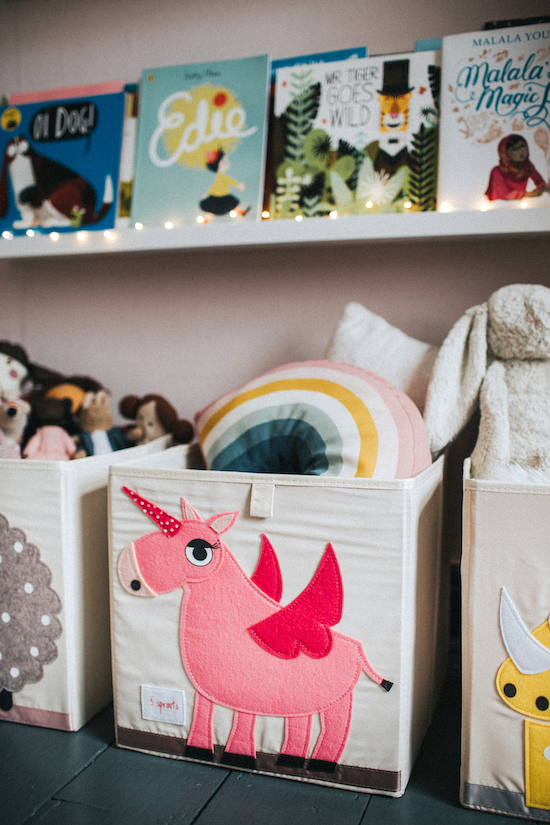 So, back to candles … I have candles
in every room at my "hygge headquarters," which Meik refers to as our homes. However, I hope I have shown you that organizing your home the hygge way is easy to achieve, and can be a tremendous enhancement.
Copy & Photography by Reena Simon
Reena is a UK-based blogger who writes about home interiors and creating hygge-inspired family homes and spaces. Her website hyggeforhome.com serves up hygge-inspired design and lifestyle inspiration.
This story originally appeared in the Fall/Winter 2018 issue of The Inspired Home Journal, titled "The Art of Hygge."