Follow These Four Steps to Beat the Winter Blues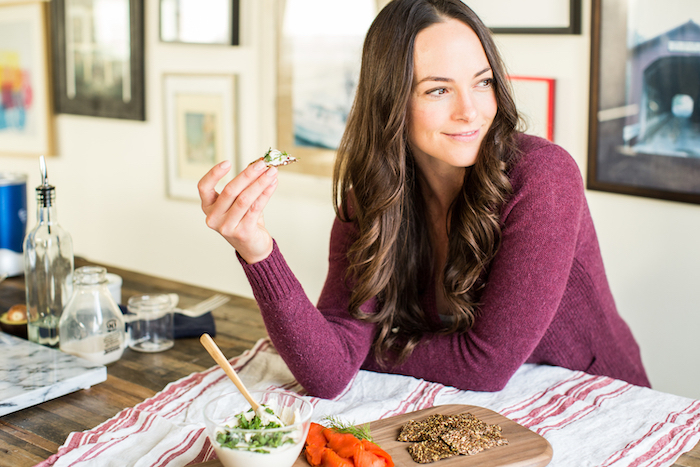 This time of year, I continually hear from my clients and friends that they're feeling lethargic and moody. It's no surprise to me.
As the weather continues to get
colder and the daylight hours
wane, many of us suffer from
Seasonal Affective Disorder
(SAD). It's a condition that is marked by
reduced energy levels, feelings of sadness,
disrupted sleep, and often unhealthy food
choices that can exacerbate the effects of
the disorder. Really, SAD is created by the
perfect storm of these harsher winter conditions and self-imposed isolation at home.
1. Maintain a Healthy Sleep Schedule
Any time a client comes to
me with concerns about
winter depression, my first
question is, "How much
sleep do you get at night?"
Look at an overtired child
and it's obvious why a good
night's sleep is imperative
to maintaining consistent
energy levels and feelings
of emotional wellness. With
one in three Americans
short on sleep, I make developing good sleep habits a
priority for my clients.
So forget about sleeping
in and lounging around all
morning in your PJs. You
need to maximize your exposure to daylight hours by
getting up and getting moving, which probably means
going to bed a bit earlier so
you can wake with the sun.
That will support your body's
natural circadian rhythm and
allow for a surge of cortisol,
which is a naturally produced
chemical in the body that we
want to peak in the morning,
to set the stage for an energy-filled day.
Conversely, try to create
an environment conducive to falling asleep at
bedtime. I advise wearing
blue light-blocking glasses at night when you're
engaging with computer
screens, phones, and tablets.
Blue light can suppress our
body's natural production of
melatonin, and we need that
melatonin to fall and stay
asleep for a solid seven to
eight hours, a widely recommended amount of sleep.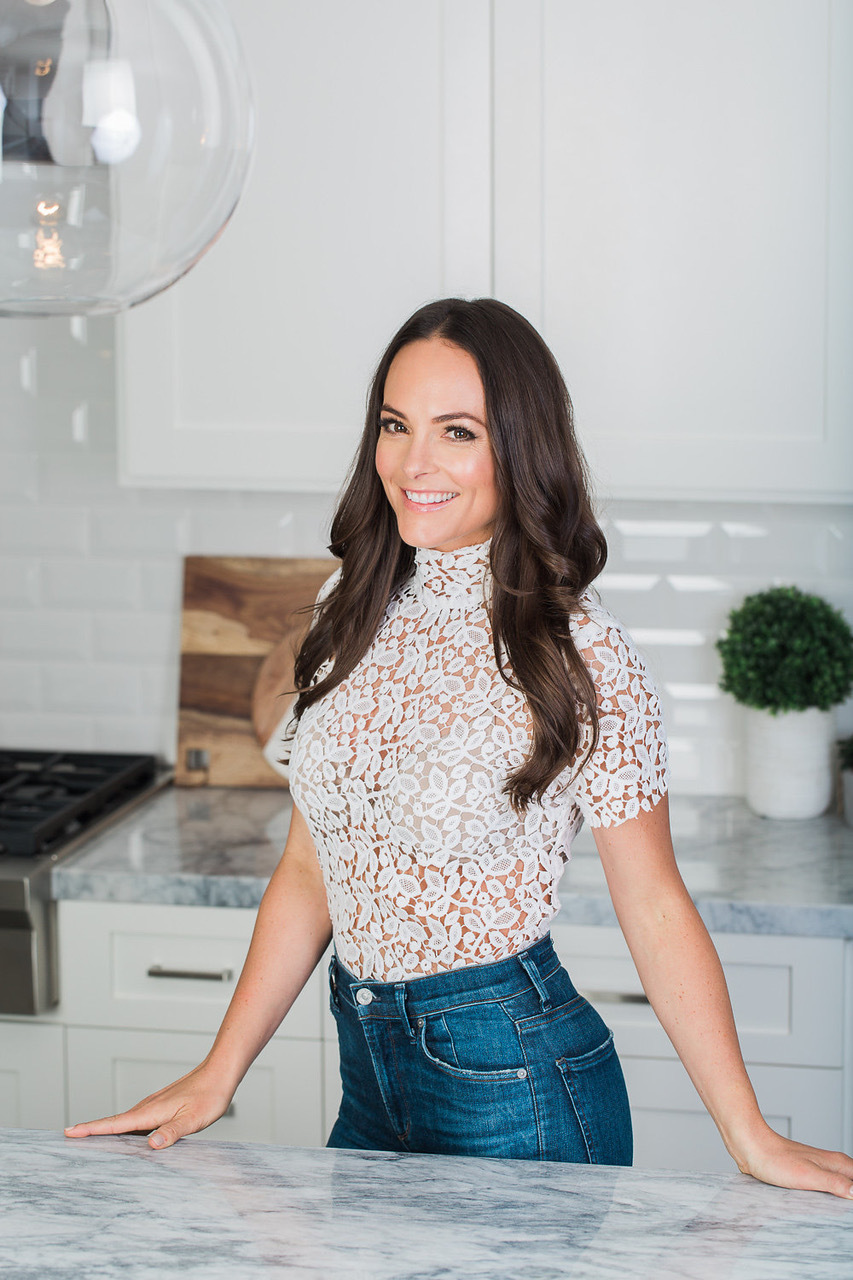 2. Fresh Air and Friends
I always try to find the joy
in winter, and while I live in
Los Angeles, my travels often
bring me to snow-covered
locales that leave me in awe
of the crystal-like covered
scenery. Morning walks—like
waking with the sun—are
ideal in establishing that circadian rhythm and boosting
your body's cortisol levels.
And remember to invite
friends to join you! Many of
us become homebodies in
the winter to avoid the cold
and snow. Who doesn't love
curling up by the fire with a
good book? But too much of
that can fuel feelings of isolation from the very people
we need to keep us engaged
and connected. Don't underestimate the value of face-to-face interactions with your
loved ones in maintaining
emotional well-being.
3. Making Your Meals Work for You with the Fab Four
I believe in eating foods
that optimize nutrients and
sustain energy, especially
through long and often
dark winter afternoons and
evenings. That's why I developed the Be Well Fab Four
plan, a meal structure with a goal of having protein,
healthy fat, fiber, and greens
on every plate.
Regularly eating the Fab
Four is even more important
during the winter months when reduced access to
fresh produce can leave us
reaching for empty-calorie
snacks. It's one reason I
created the Be Well Fab Four smoothie, which helps stave
off mindless snacking. In
fact, a meal composed of the
Fab Four components will
leave you satiated for four
to six hours after eating by
elongating your blood sugar
and avoiding the spikes and
crashes of high-glycemic
foods and unbalanced meals.
Now, let's talk breakfast.
Your mother was right: it's the
most important meal of the
day, and it's even more crucial
to get it right as part of an
effort to avoid SAD. Think
pasture-raised eggs, high-fiber
toast, coconut yogurt, and pea
shoots, all food choices that
will help boost energy levels
in the morning. One of my
favorite go-to breakfasts is a
Fab Four-inspired chia and
flax seed pudding that will be
sure to warm you on a cold
winter morning.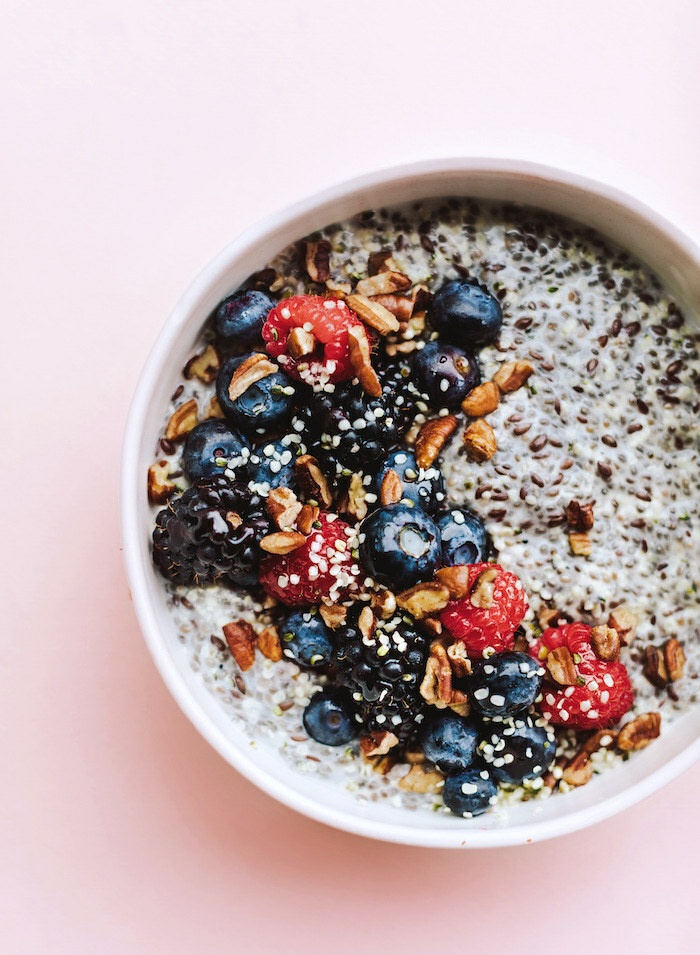 Cozy up with this heartwarming breakfast recipe for Warm Chia Flax Pudding.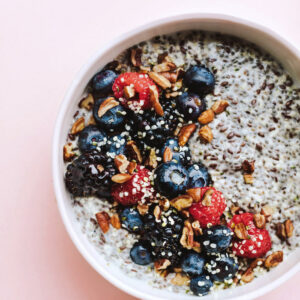 Ingredients
1

tbsp

ghee or coconut oil (vegan)

2

cups

coconut or almond milk

3

tbsp

chia seeds

2

tbsp

ground flax seed

3

tbsp

hemp hearts

4

tbsp

pecans, chopped

2

tbsp

hemp seeds

.25

cups

mixed fresh berries

1

serving Primal Kitchen Vanilla Collagen Fuel Protein (keto, preferred)

3

stevia drops (keto)
Instructions
In a medium nonstick fry pan on medium heat, add 1 Tbsp of ghee, 1 cup of coconut milk, chia seeds, and flax.

With a silicone spatula or wooden spoon, continuously stir all ingredients until pudding is thick, about 3 minutes.

Pour warm pudding into a bowl, option to stir in sweetener of choice.

Top with nuts, hemp seeds, coconut milk, and berries.

Serve warm.
Nutrition
Serving:
1
g
Calories:
1030
kcal
Carbohydrates:
52.7
g
Protein:
42.5
g
Fat:
72.2
g
Saturated Fat:
13.5
g
Cholesterol:
39
mg
Sodium:
152
mg
Fiber:
25.3
g
Sugar:
24.1
g
4. A Well-Stocked Kitchen Helps with Healthful Choices
Especially during the winter
months, I make a big effort
to keep staples on hand that
are easy to prepare and that
serve as building blocks of
delicious and healthful meals.
For my greens, I always have
a big container of mixed
greens—whether it's baby
kale or spinach or super
greens. Right now I'm loving
this blend of protein greens
and pea sprouts from Organic
Girl. You'll also always find tons of lemons or limes in my
kitchen to infuse water or to
add acidity and brighten the
flavor of a green smoothie.
For quick proteins I'll either
steam a fresh piece of fish or
chicken, adding flavor with
fresh herbs and citrus. And in my pantry, I keep cans of
wild salmon, tuna, sardines,
protein powders, and fiber
sources such as flax and chia
seeds. Avocados are delicious
on their own and can be
quickly turned into guacamole that packs a punch of
healthy fat and fiber.
During the winter, we
all typically crave more
carbohydrates, so I make
sure to stock up on complex
carbohydrates such as sweet
potatoes and fruit, and I advise my clients to limit their
carbohydrates to one serving
per meal. They will go much
farther than a handful of
potato chips in helping you
power through the day.
Of course, winter is all
about cozying up at home,
being with loved ones, and
cherishing the beauty that
comes with the season. With
mindfulness and planning,
you can help yourself avoid
SAD by taking extra care
of yourself and might find
that you have more energy
than you could've imagined
during what had previously
been challenging months.
Copy by Kelly Leveque / Photography by Constance Mariena
This story originally appeared in the Fall/Winter 2018 issue of The Inspired Home Journal, titled "Beat the Blues."