Cranberry Apple Oat Crumble Pie for a Cozy Winter Day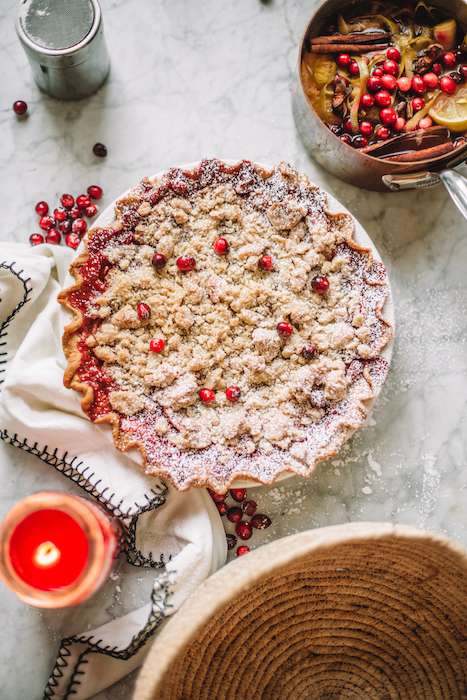 How to have a cozy day! There are probably a hundred different ways to 'have a cozy day' but these rank amongst my top categories for optimum levels of cozy.
Grab all things snuggly: I'll break out a few baskets of blankets and make sure every inch of the couch is covered in an ultra-comfy blanket. It's sort of like a low-key fort for adults and I'm here for it.
Warm Winter Drinks:
While you're snuggling up, be sure to have a warm drink by your side. This time of year I'm all about different types of teas, chai
being my favorite.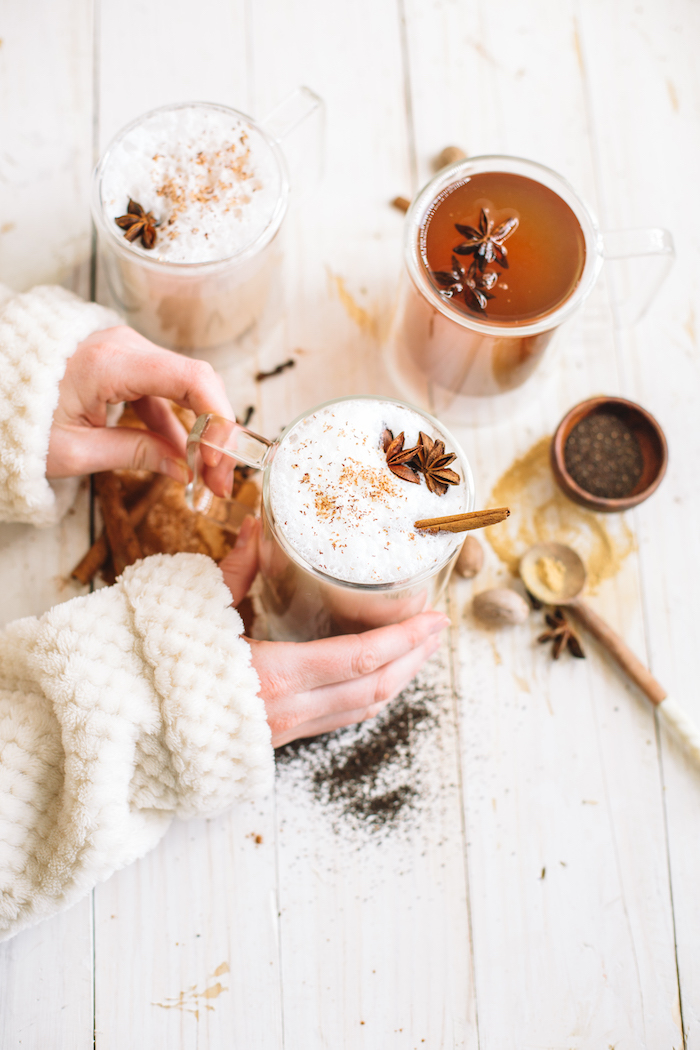 Flip through a memory book or photo album: These are the perfect kind of days to crack open a baby photo album (yours or your child's), an old yearbook or a favorite scrapbook and reminisce.
Self-Care: If you're not a baking person, I highly recommend taking the self-care route. Nothing says 'cozy night in' quite like taking off all your makeup and a fresh jade roll. You could even make a homemade scrub or facemask.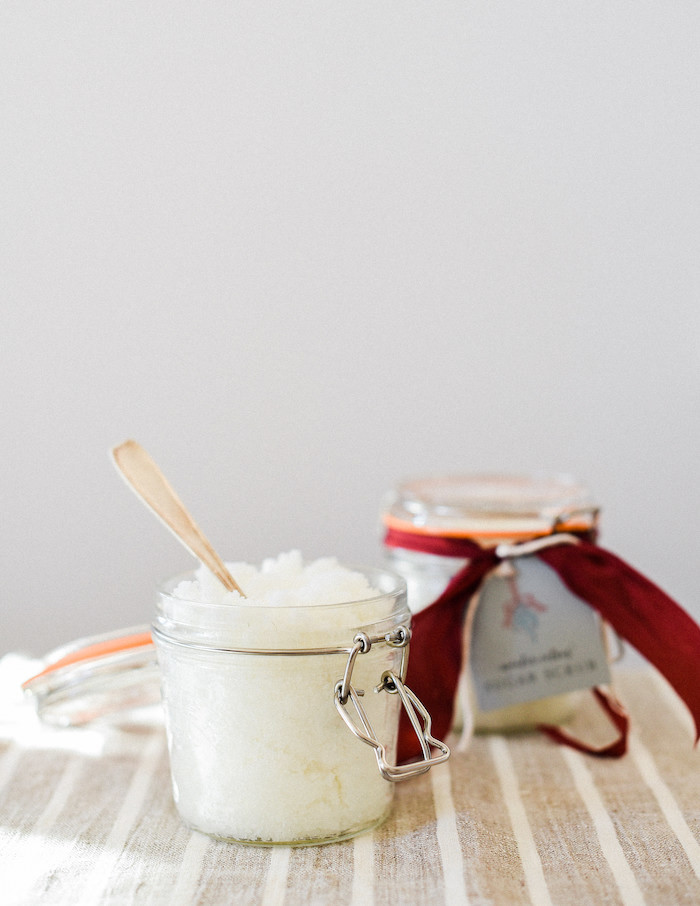 Make some homemade potpourri: I love a candle just as much as the next girl but making potpourri always feels so organic and eco-friendly. Apple recipes will leave you with quite a few apple peels, squeezed citrus and cinnamon, which is a perfect base for making homemade potpourri.
Have movie marathons:
No matter what 'cozy' route you decide to take, there is nothing cozier than taking a few minutes curled up watching one of your favorite movies. Harry Potter is constantly playing at our house during the cold winter months!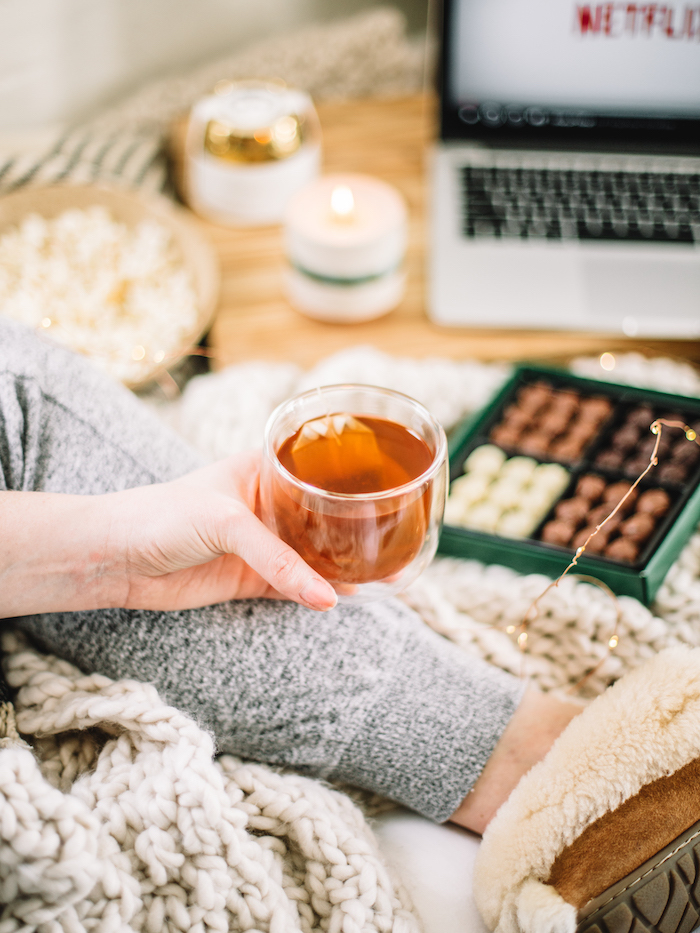 Bake something!
Growing up, the coziest days always included something baked. My Mom would play our favorite Disney movies, let us turn the living room into a fort of blankets and she would bake an apple pie. Those. Were. The. Days.
It's a tradition that I love to do with my boyfriend on cozy winter weekends… except fewer forts ha! One pie that we love making is this Cranberry Apple Oat Crumble Pie.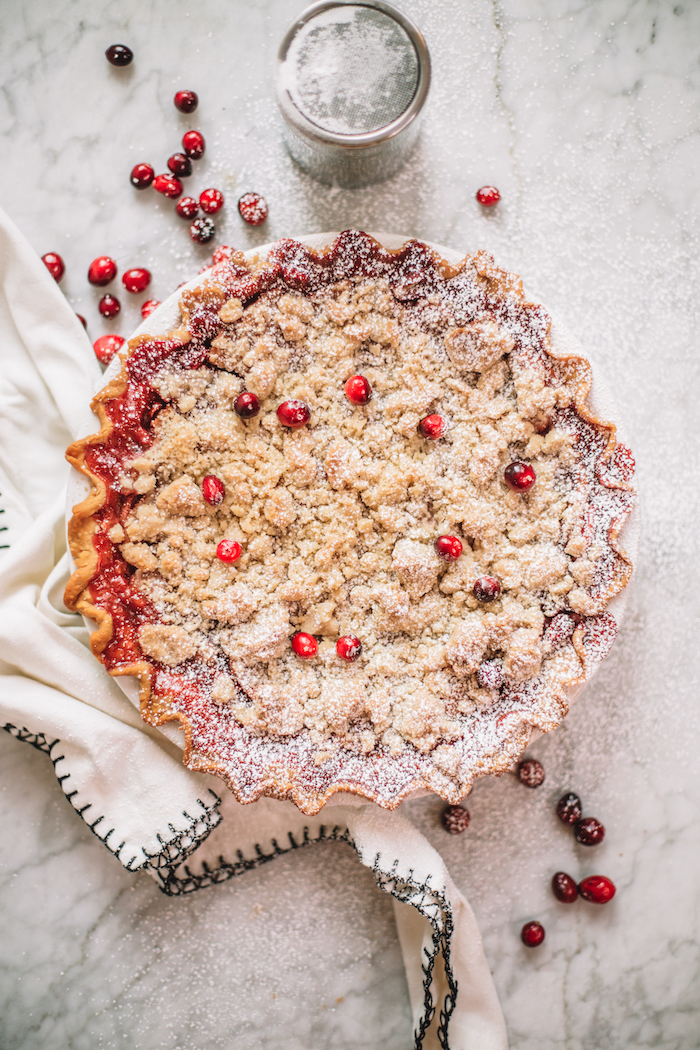 Ingredients for Cranberry Apple Oat Crumble Pie
Butter
Flour
Salt
Cinnamon
Nutmeg
Fresh Cranberries
Granny Smith Apples
Brown Sugar
Granulated Sugar
Lemon Zest + Juice
Cornstarch
Oats
How to Make Apple Cranberry Oat Crumble Pie
1. Prepare Pie Disks.
Place disks into the refrigerator for at least two hours. Reserve one disk for another pie and roll out the other into 9 inches in diameter.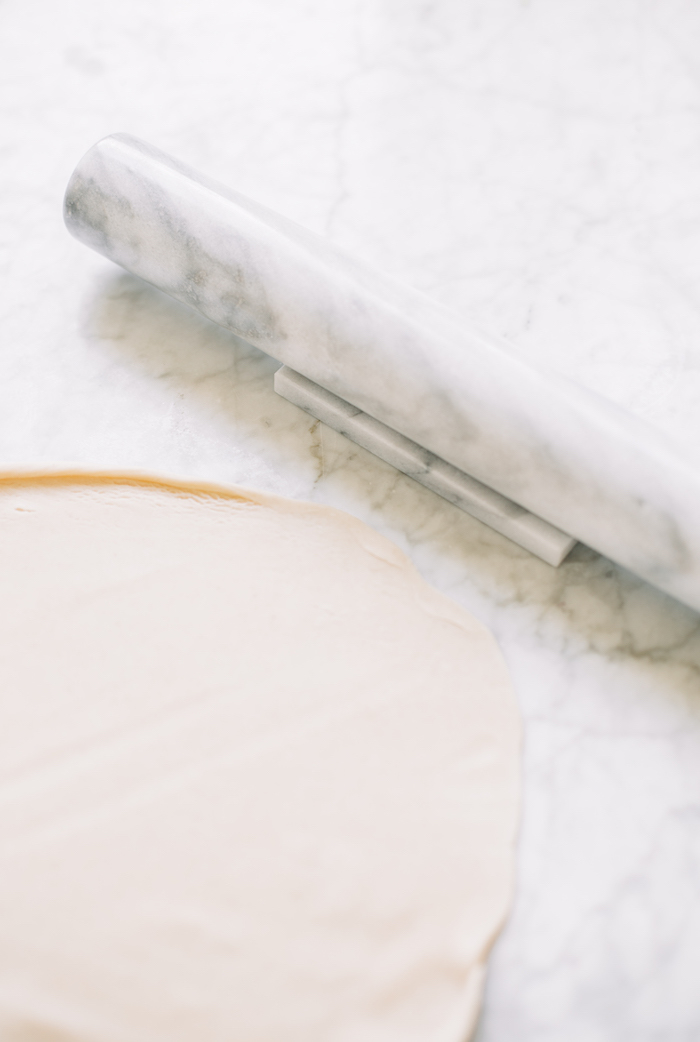 Marble French Rolling Pin

By Fox Run

Shop Now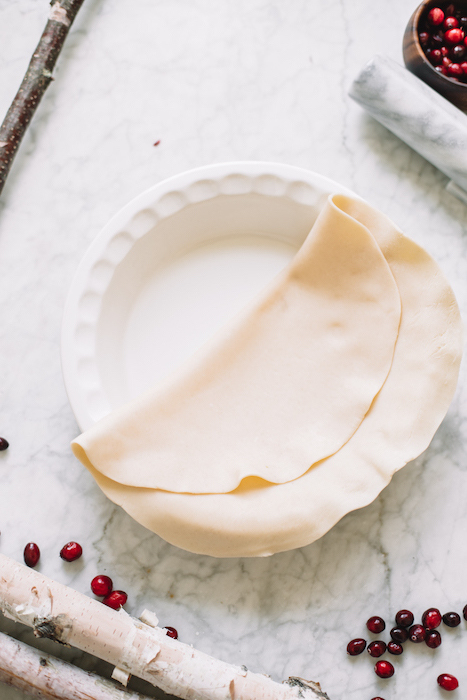 Heritage Pie Dish in White

By Le Creuset

Shop Now
2. Prepare apples.
Peel, core and slice apples. Whenever I'm baking a recipe with apples, I always break out my handy dandy apple peeler. This peeler will save you time and SANITY. I can't make an apple pie without it now.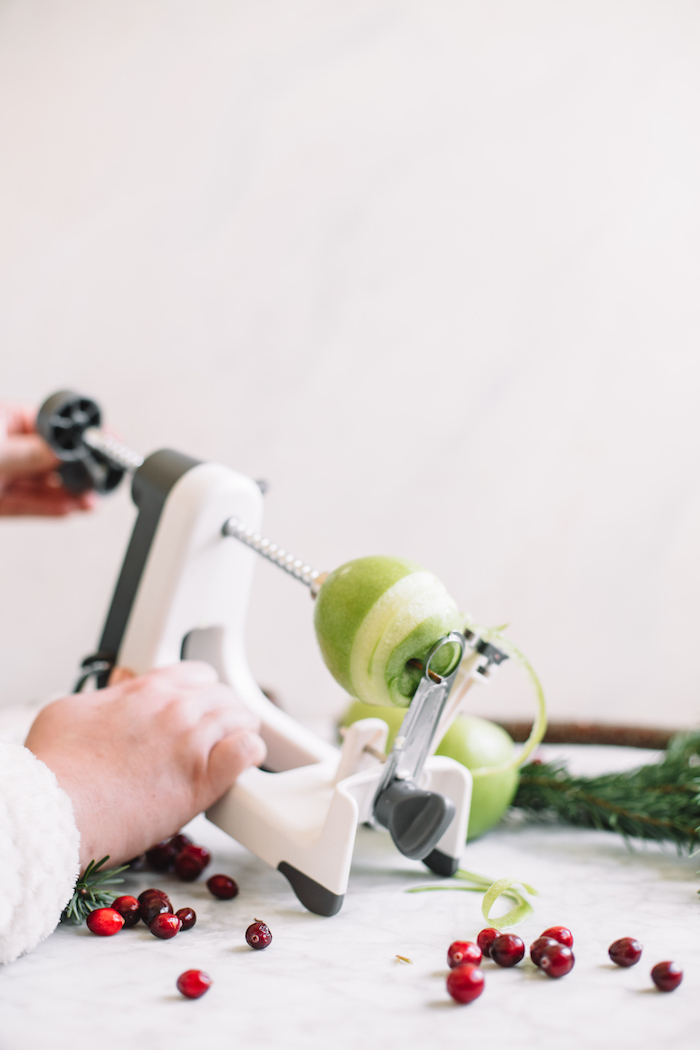 PL8 Professional Apple Machine

By Progressive

Shop Now
3. Cook your filling.
Cook the apples and cranberries down in a large skillet and add in lemon zest, juice, salt, sugars, and cornstarch until the mixture has slightly thickened.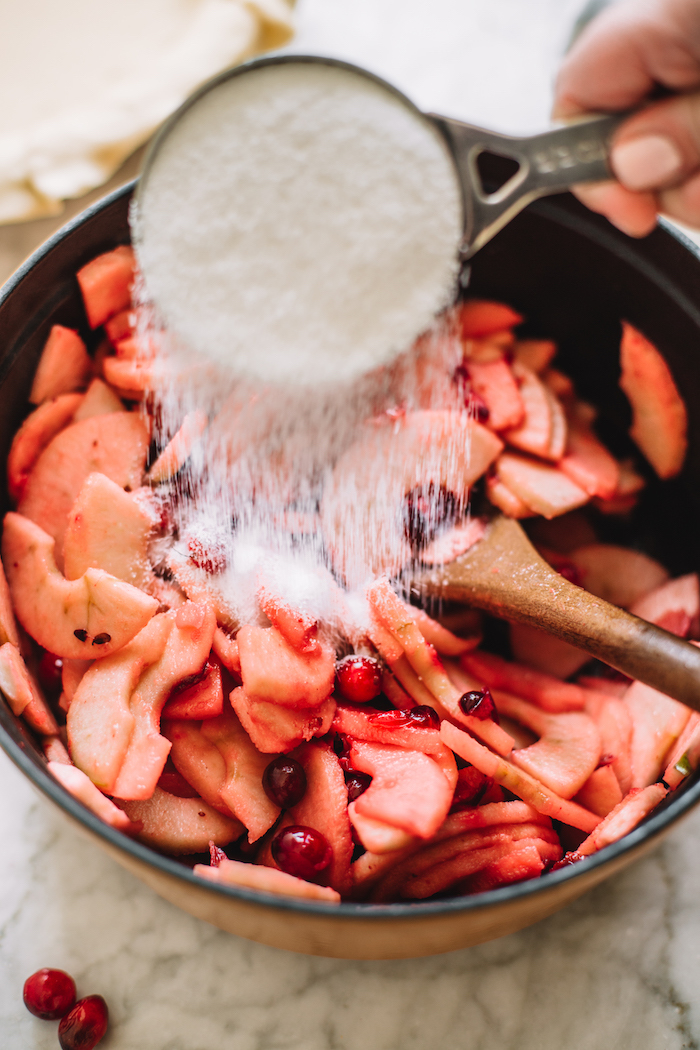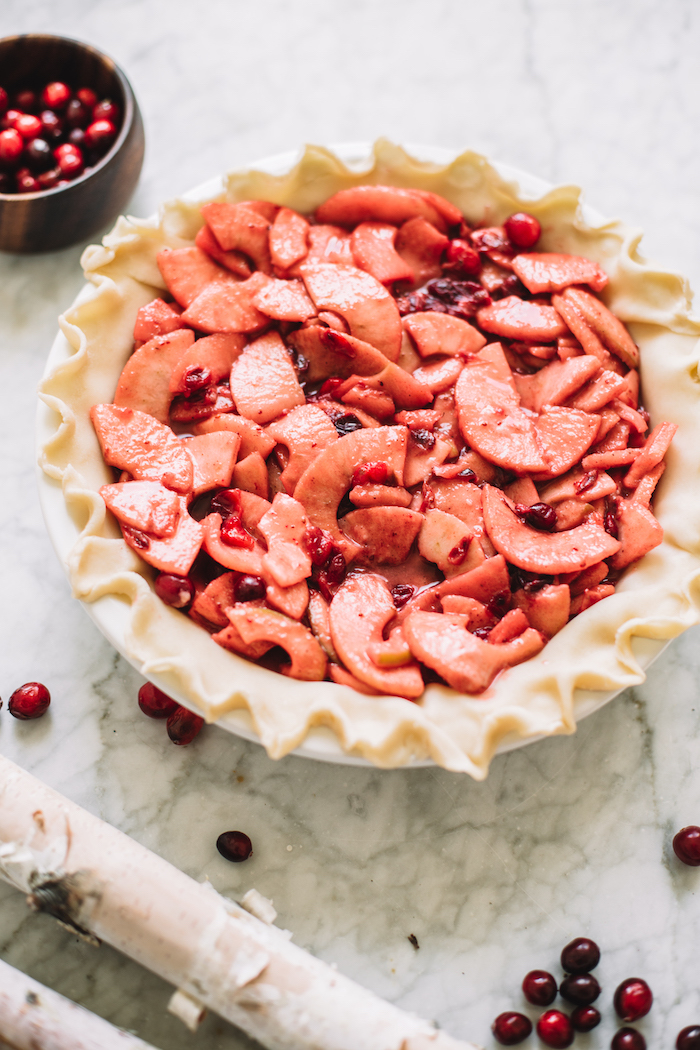 4. Prepare oat crumble topping.
Whisk together sugar, flour, oats, cinnamon, and salt. Add in butter with a pastry blender or your hands until the mixture resembles coarse sand.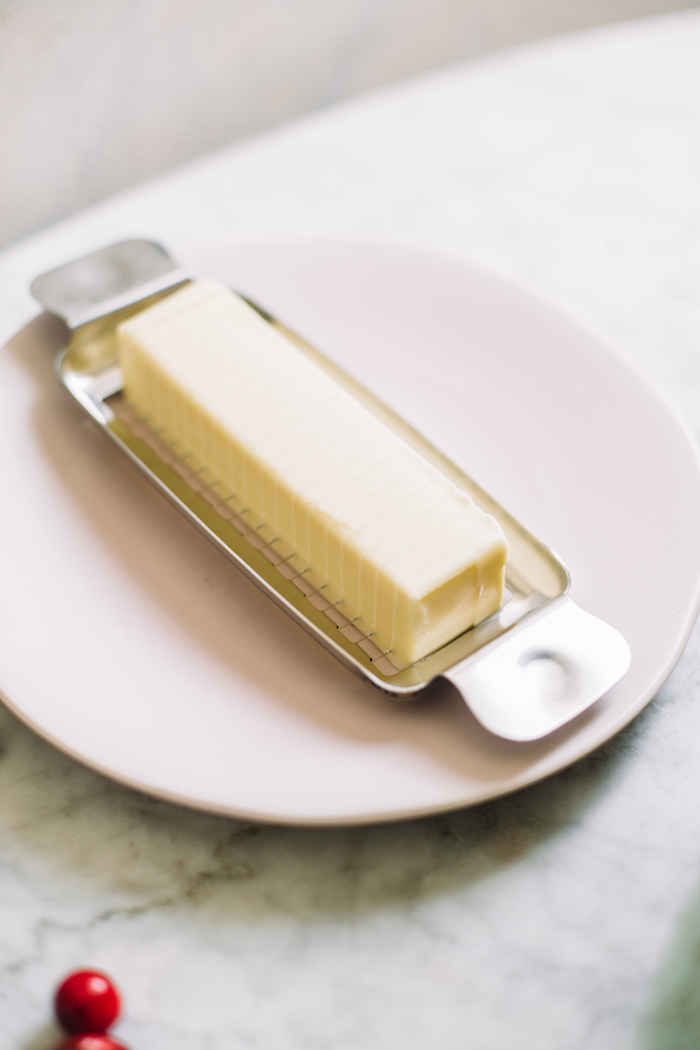 Endurance Butter Slicer

By RSVP International

Shop Now
5. Top the pie.
Top pie with crumble and bake pie for 50-60 minutes or until the pie is bubbly and oozing juices.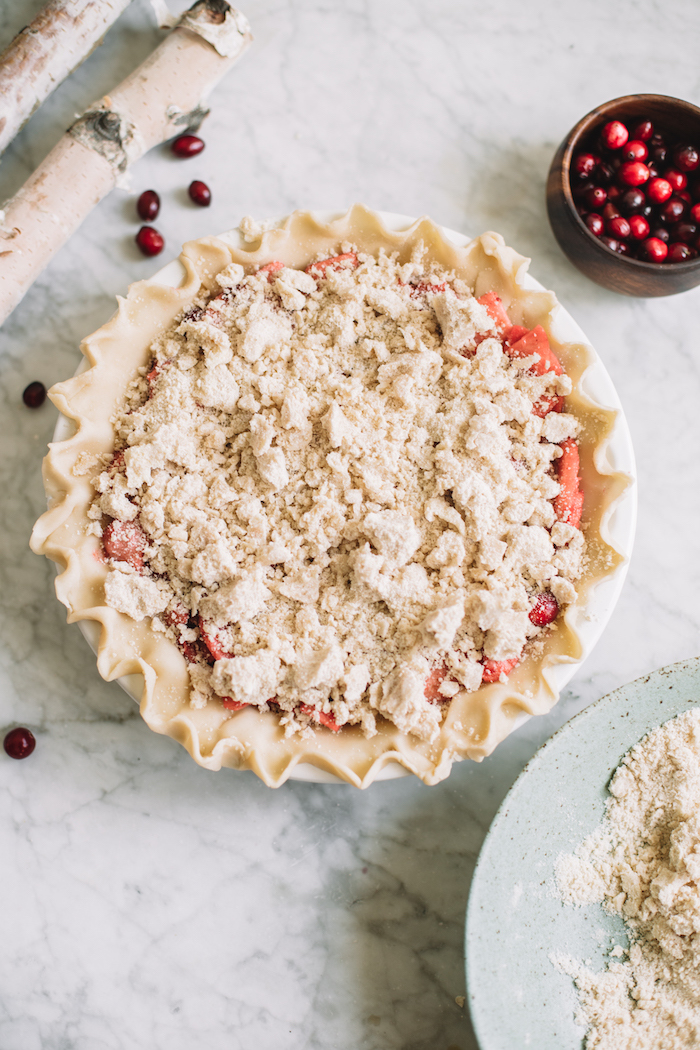 6. Cool the pie.
Let the pie cool for at least a few hours and top with powdered sugar.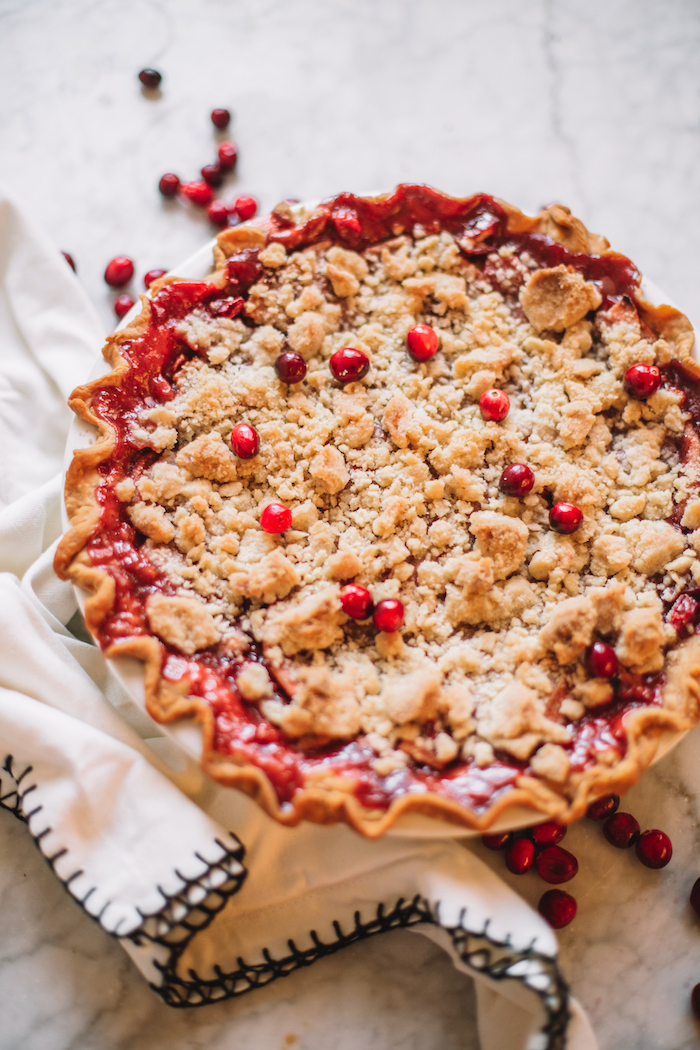 Endurance One-Hand Sifter

By RSVP International

Shop Now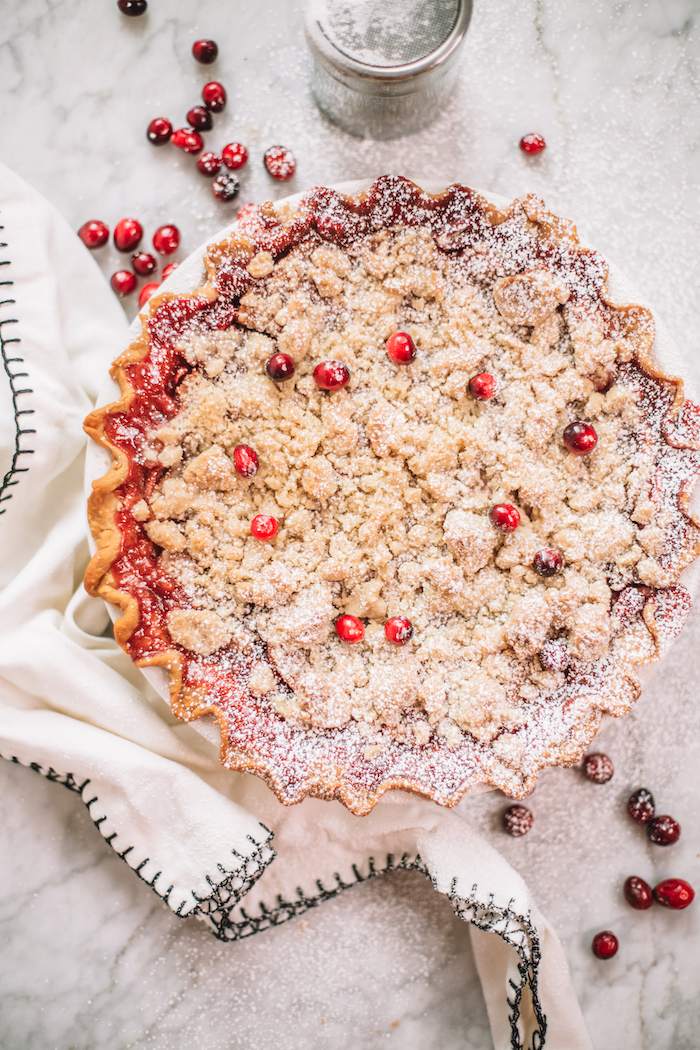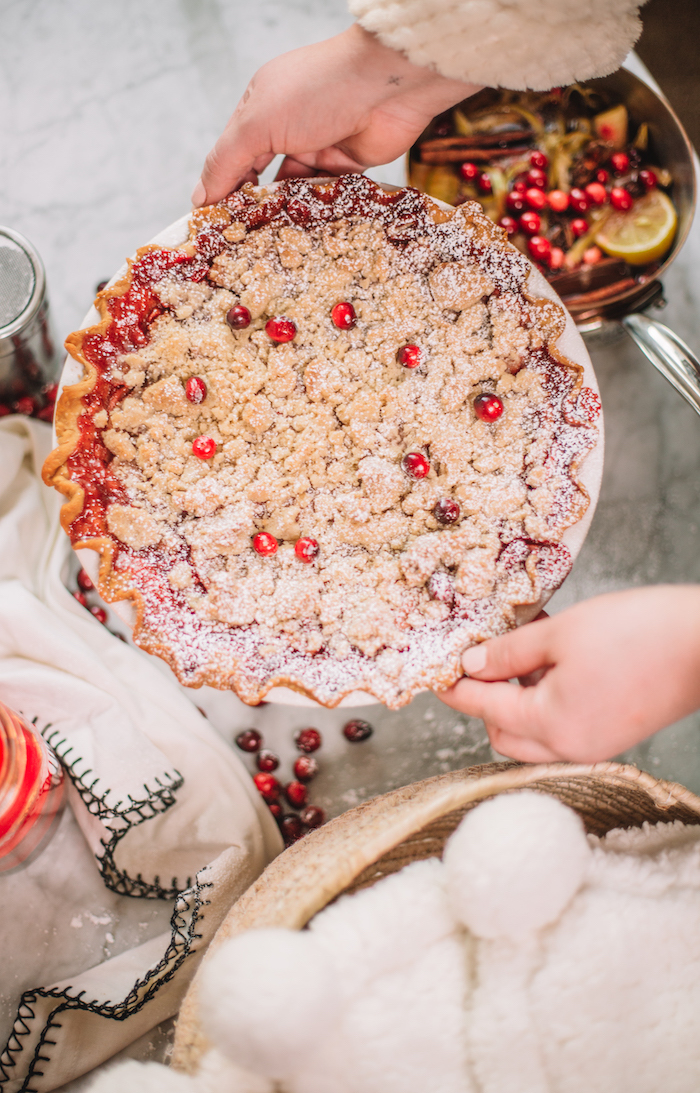 Cranberry Apple Oat Crumble Pie
Cozy winter weekends call for sweet baked goods. This Apple Cranberry Oat Crumble Pie is the perfect winter pie.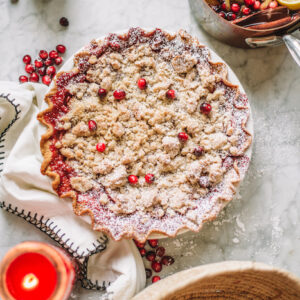 INGREDIENTS
For the Pie Crust:
1 cup unsalted butter (2 Sticks)
2 ½ cups all-purpose flour (more for surface dusting)
1 tablespoon sugar
½ teaspoon salt
¼ cup iced water
For the Filling:
2 tablespoons butter
7-8 Granny Smith apples, peeled and cored
1 ½ cups fresh cranberries
Zest of a lemon
Juice from half a lemon
2 teaspoons cinnamon
½ teaspoon nutmeg
Pinch of salt
¼ cup cornstarch
¾ cup white granulated sugar
¼ cup brown sugar
For the Crumble Topping:
1/3 cup sugar
2/3 cup all-purpose flour
½ cup oats
1 teaspoon cinnamon
1 teaspoon kosher salt
½ cup (1 stick) unsalted butter, shredded
Powdered sugar
INSTRUCTIONS
For the Pie Crust:

In a large bowl combine flour, sugar, and salt. Cube butter into small cubes. With a pastry blender, blend butter and flour until crumbles form.
Slowly add in your ice water a little, incorporating with your pastry blender after each pour. Form into two disk shapes, wrap in plastic wrap and refrigerate for at least two hours. Reserve second disk.
Bring the dough to room temp and roll the out on a well-floured surface. Roll your 9-inch dough around your rolling pin and roll over your pie dish. Set into the fridge until filling is ready.
For the Filling:
Preheat oven to 350 F.

Melt butter in a large pan on medium heat and add in apples and cranberries. Cook for 5-10 minutes or until apples become tender or cranberries start to burst. Stir in lemon zest, lemon juice, cinnamon, nutmeg, salt, cornstarch, and sugars. Cook for an additional 2-3 minutes or until mixture begins to thicken.
For Crumble Topping:
In a medium bowl whisk together sugar, flour, oats, cinnamon, and salt.
Add in shredded butter and with a pastry blender or your hands mix together until the crumble topping resembles coarse sand. Top your pie with crumble topping.
Bake the pie for 50-60 minutes or until pie is bubbling through the crumble.
Cool for at least a few hours or overnight. With a powdered sugar sifter, sift powdered sugar on top just before serving.