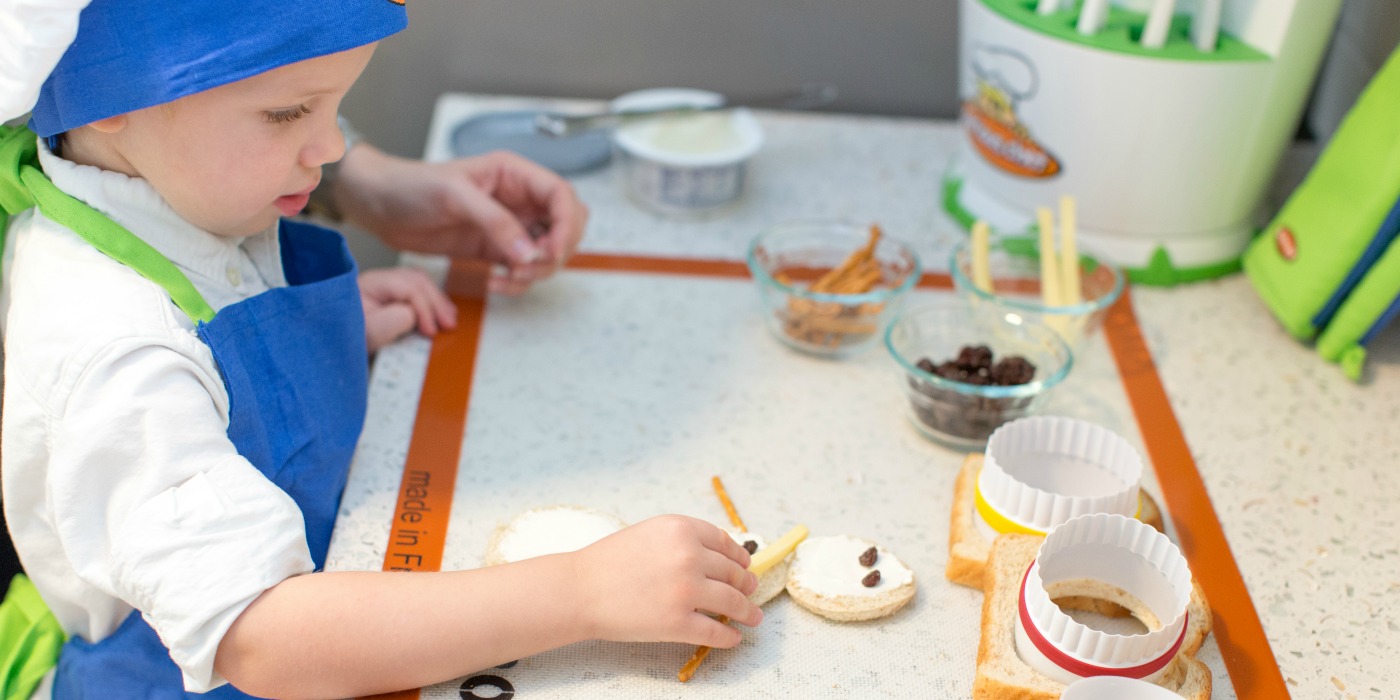 It's freezing out there. You're stuck inside. You're all are going stir crazy. Solution: You need some kid-friendly fun time in the kitchen!
I
know all too well how hard it is for the entire family during those winter
months. Tension is high and patience runs low. There is only so many movies,
board games and video games to occupy your time, especially the toddler.
However, you'll be amazed by how quickly happiness can be restored if you have
some exciting activities planned. The entire family can enjoy some quality time
together! And since everyone loves to eat, why not make it time spent in the
kitchen?
Everyone
from toddlers to the "big kids" will enjoy making and eating these recipes. The
recipes are all healthy, too! Below you'll find an assortment of recipes from a
wintery snowman sandwich to a colorful parfait that will have everyone asking
to help and eat more.
Let's
get in the kitchen!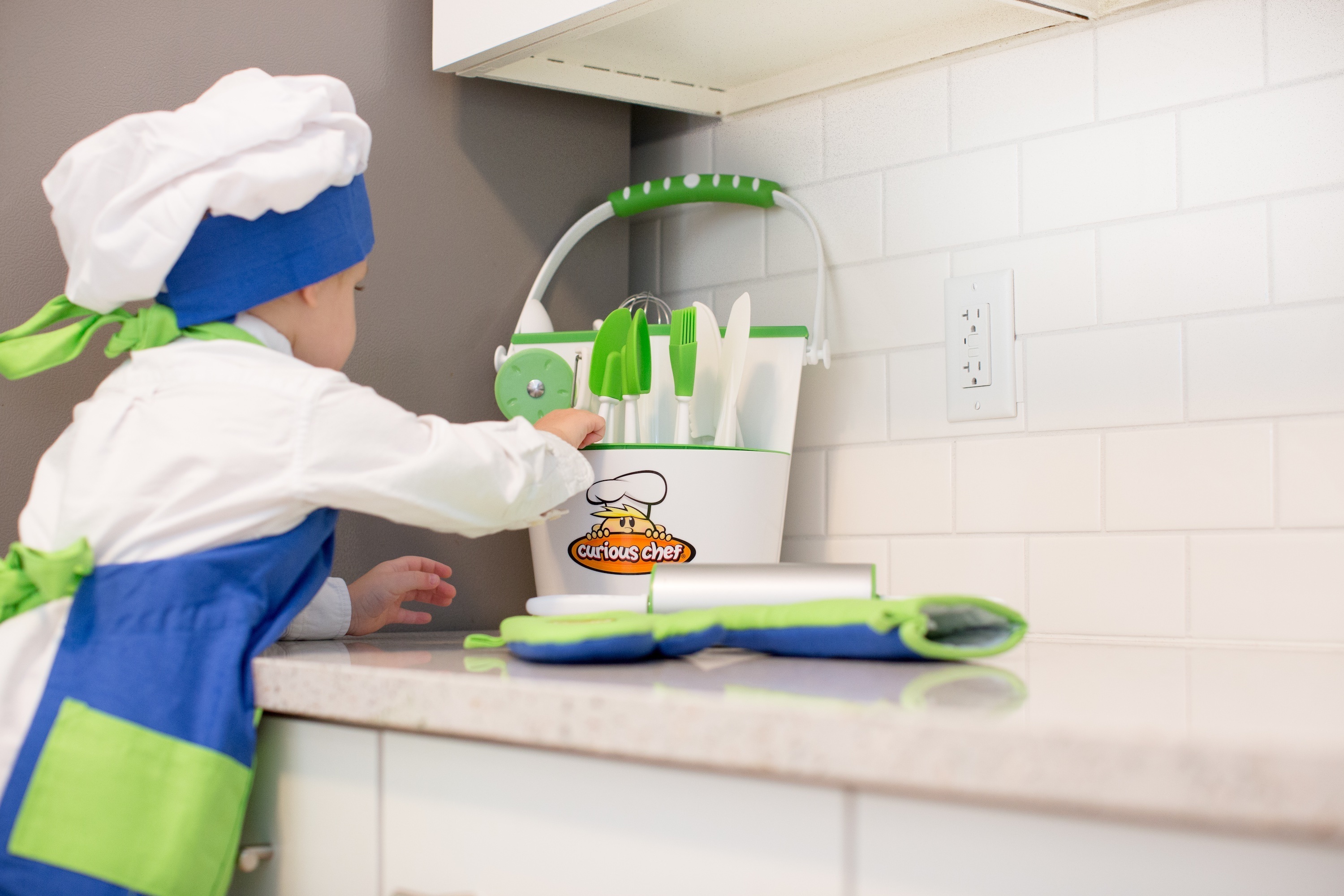 No-Bake Cereal Bars
First
up, is a really easy treat that any youngster can help you make. They can
practice using measuring cups and with no raw ingredients to handle, help lick
the spoon! These No-Bake Cereal Bars are great for a little snack, dessert or
even breakfast!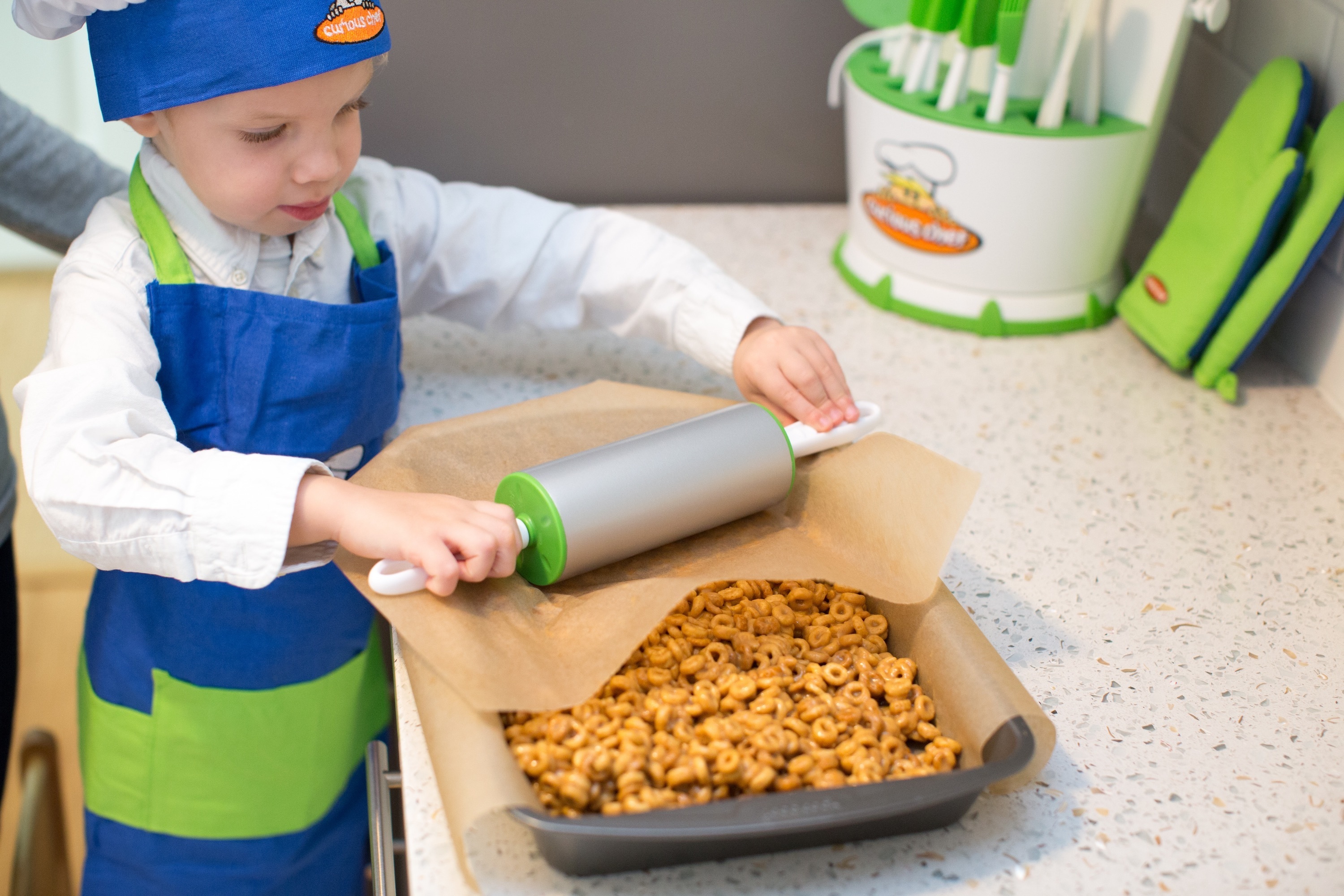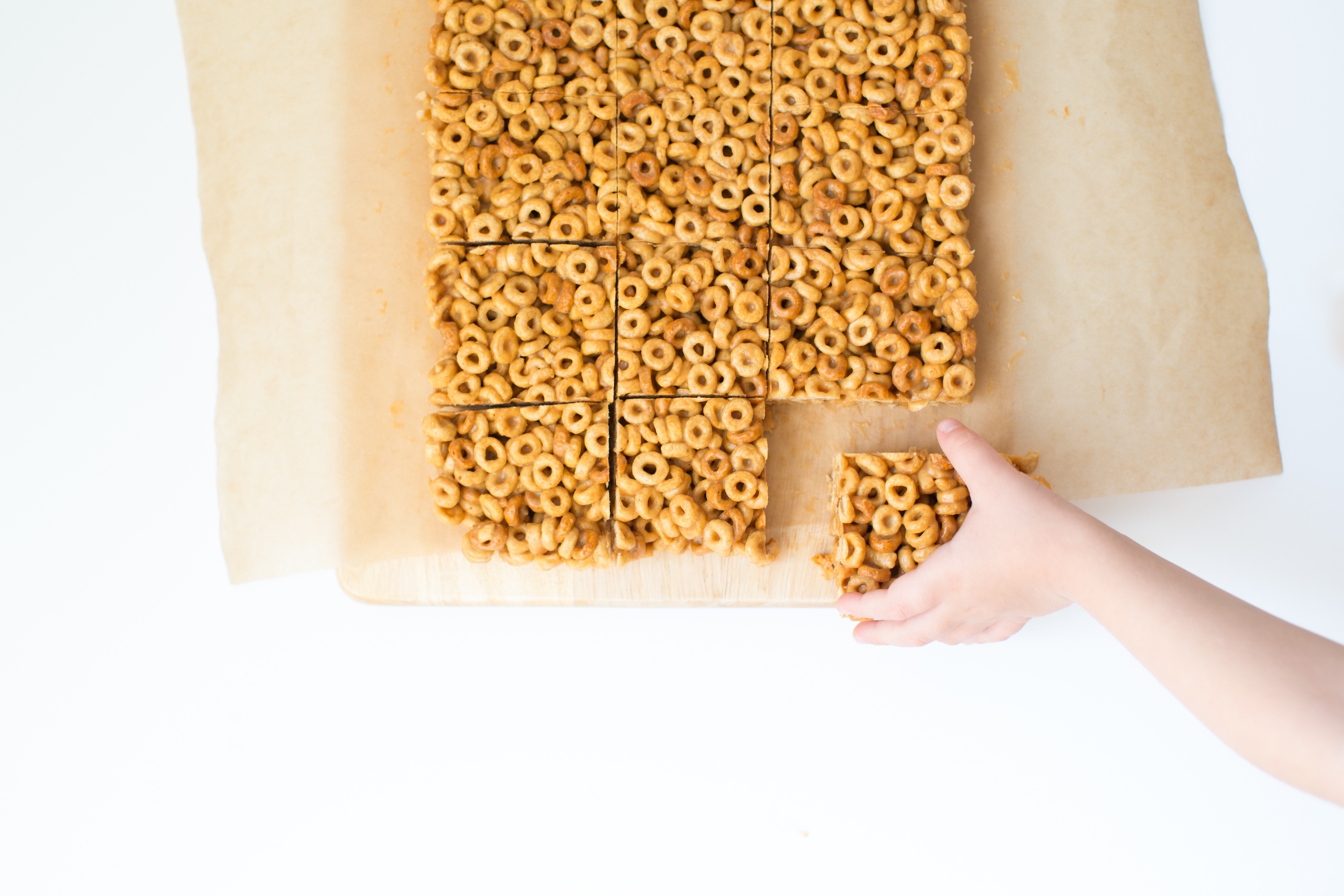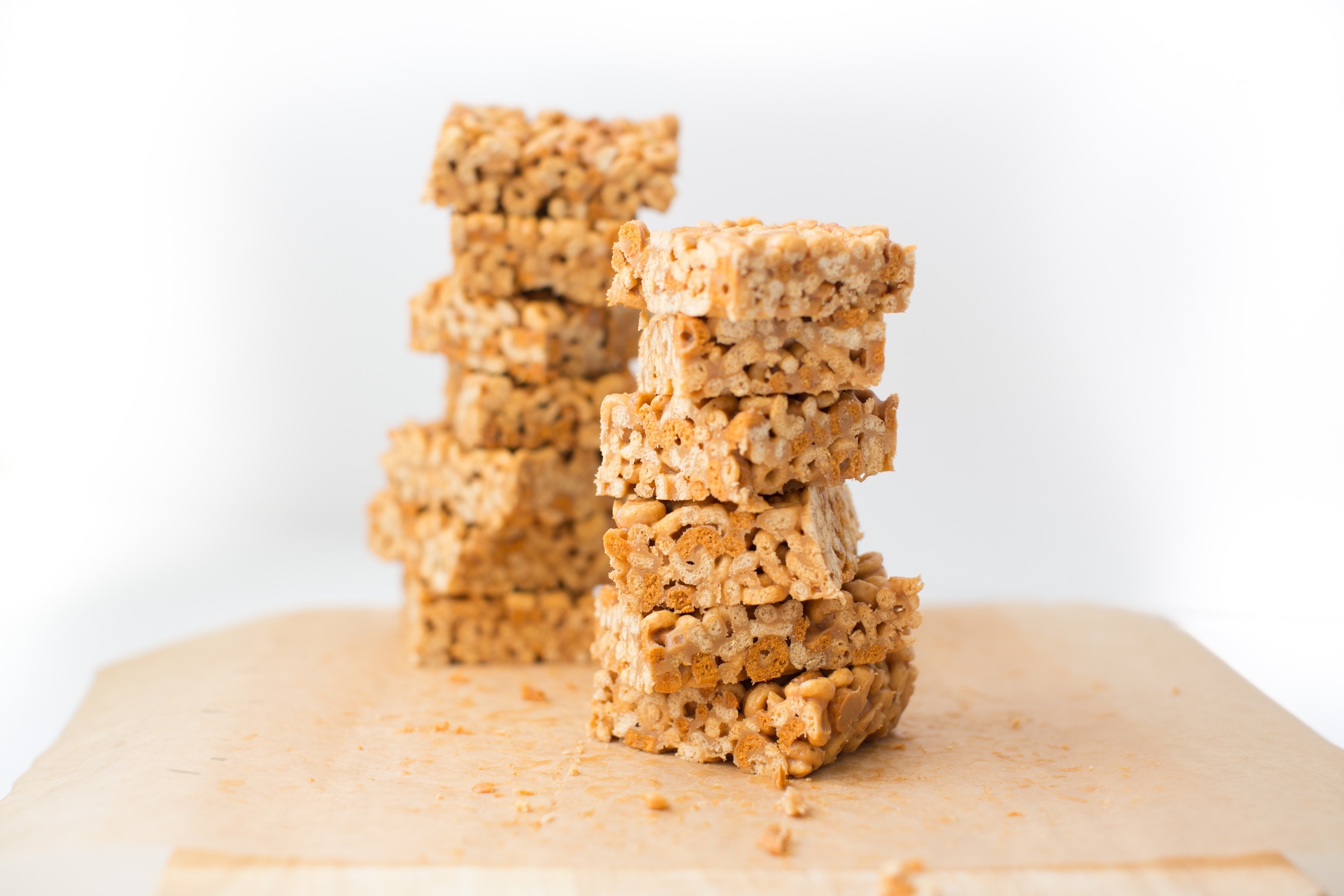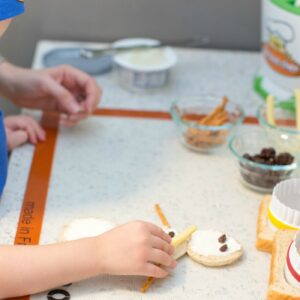 Equipment
9 x 13 inch Pan

Measuring Cups

Parchment paper

Large Sauce Pan

Wooden Spoon

Chef's knife

Rolling Pin (optional)
INGREDIENTS
1 cup honey
1 cup peanut butter
6 cups multigrain toasted cereal
INSTRUCTIONS
Line the 9x13 inch pan with parchment paper. Set aside.
In a large sauce pan, combine the honey and peanut butter over medium heat. Stir with the wooden spoon until melted.
Stir in the cereal until combined.
Pour into the prepared pan and lay another sheet of parchment paper on top. Use your fingers (or a rolling pin) to push down flat until the top is even.
Place in the refrigerator for 1 hour to cool.
Remove the bars from the pan and cut until squares.
For easy eating, store individually wrapped.
Note: The bars can also be stored in an airtight container at room temperature.
Healthy Rainbow Parfaits
Simplicity
and individuality is key here. Feel free to be as creative as possible with
your fruit choices, too. Have all of the fruit prepared and let the kids go
crazy decorating their parfaits!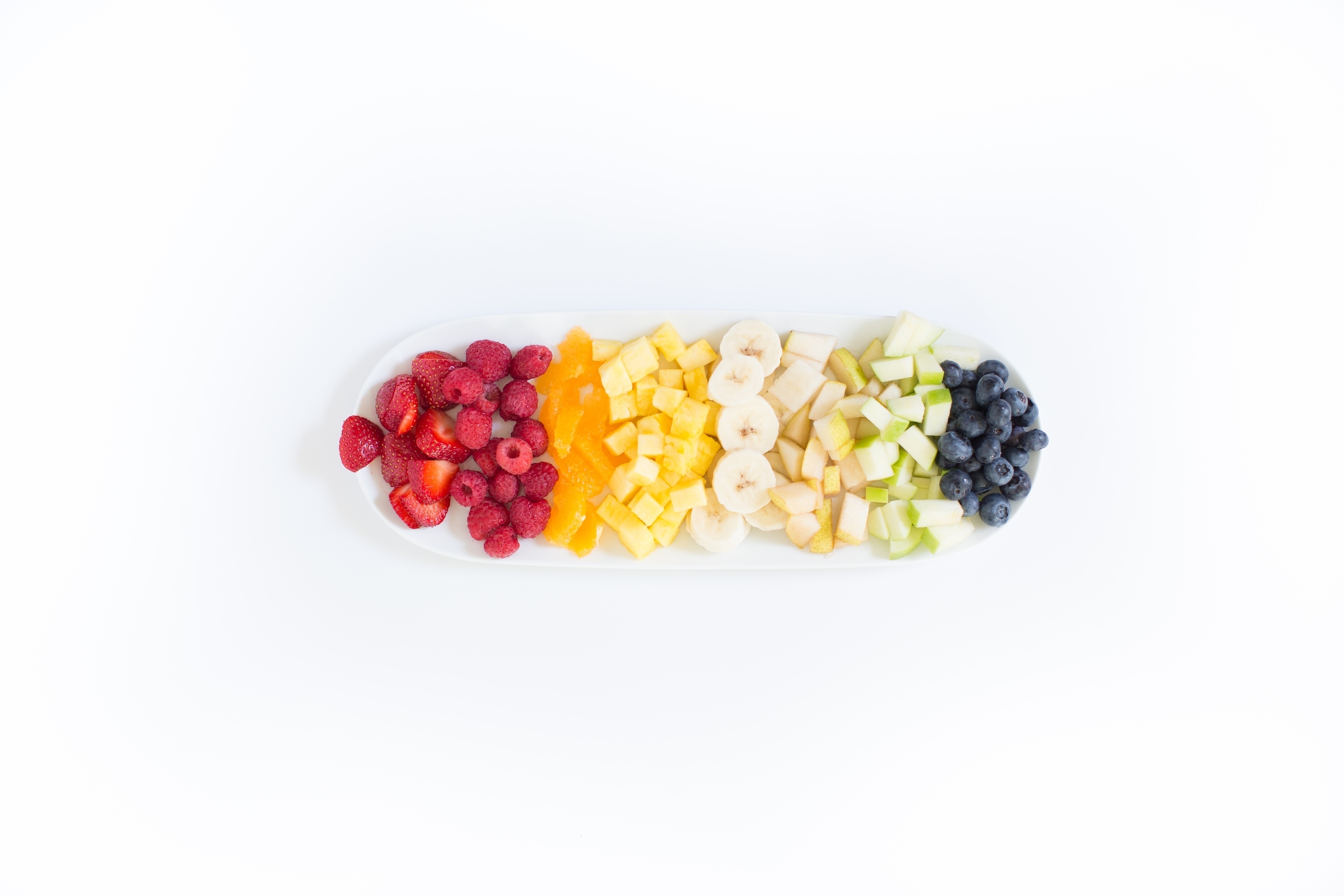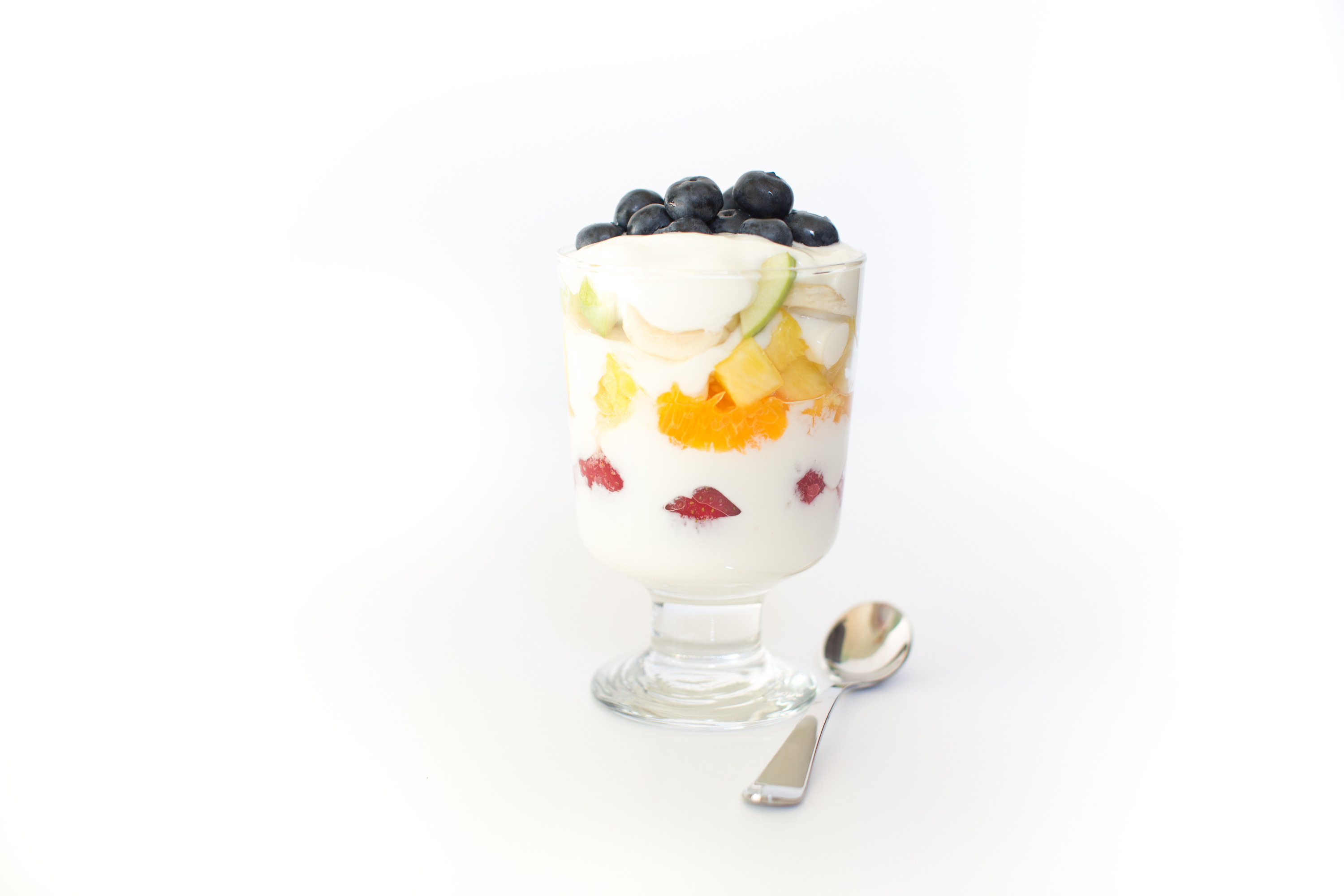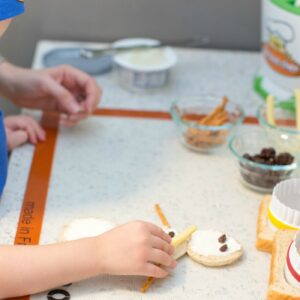 Equipment
Cutting Board

Chef's knife

Small bowls

Parfait dishes

Spoons
INGREDIENTS
Plain or vanilla yogurt
Rainbow fruit, cut into small pieces:

RED - raspberries, strawberries, red delicious apples
ORANGE - oranges, mangos
YELLOW - pineapple, banana
GREEN - granny smith apples, green pears, green grapes
PURPLE - blueberries
INSTRUCTIONS
Layer the yogurt and rainbow fruit to make a colorful and healthy treat!
Snowman Sandwiches
This
is a wintry inspired open faced sandwich that the kids will love to help
decorate. Your creativity can run wild and the entire family can enjoy
designing and eating together. Not to mention, this is a much warmer way of
making a snowman!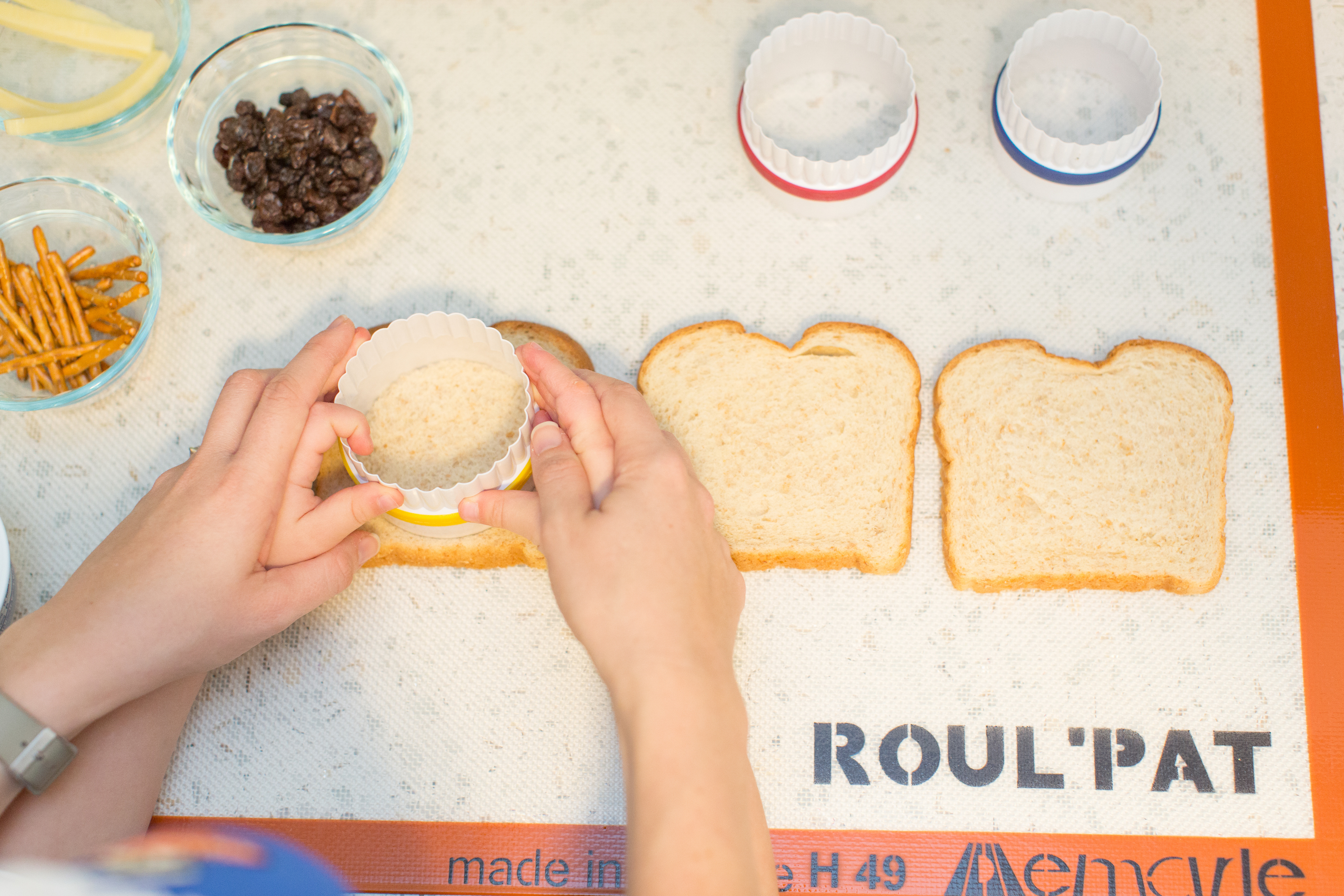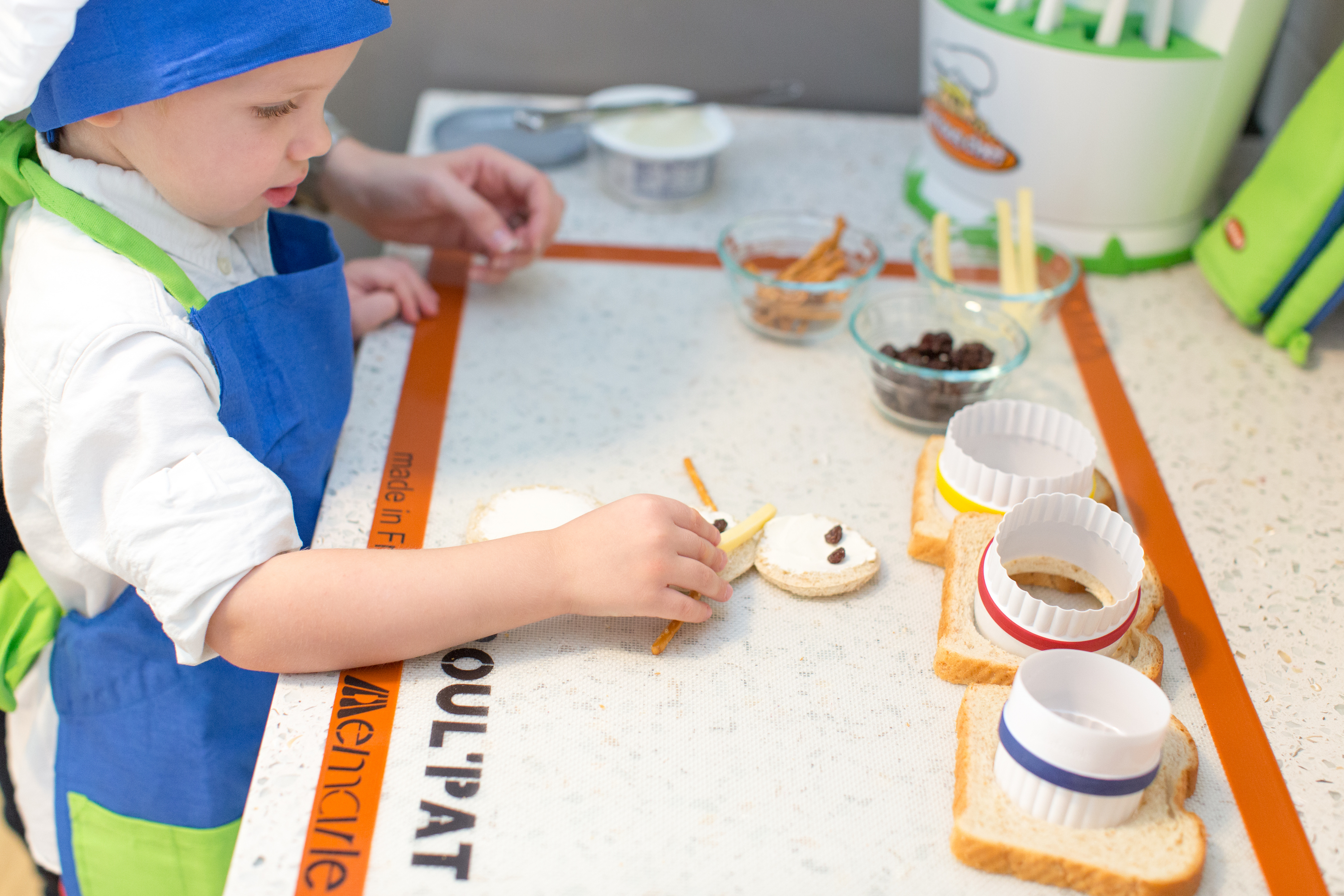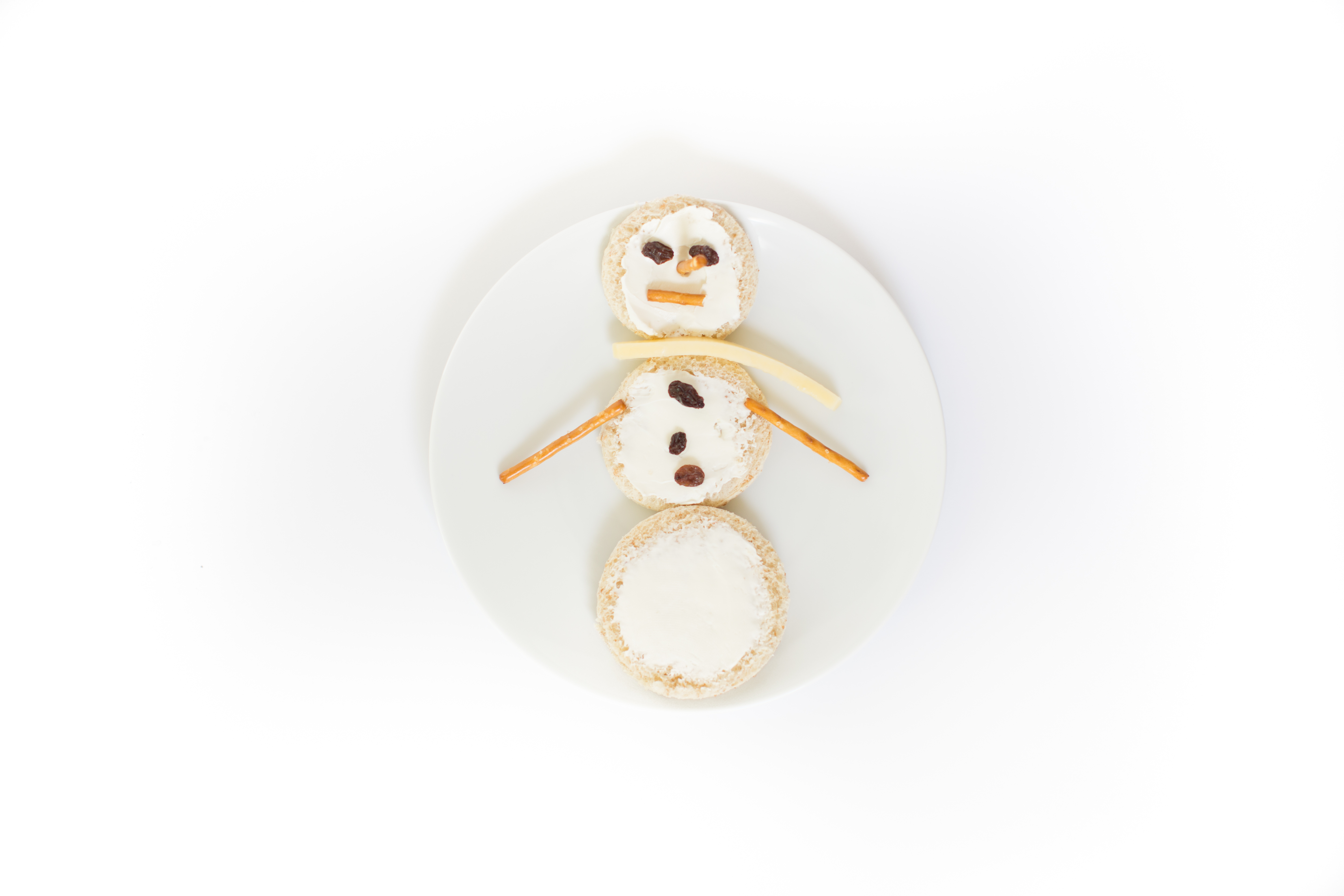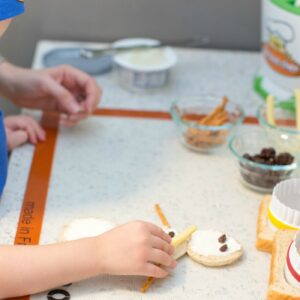 Equipment
Plates

Cutting Board

Biscuit Cutters
INGREDIENTS
Whole grain bread
Reduced fat cream cheese
Toppings:

Raisins
String cheese
Pretzels
INSTRUCTIONS
Cut out different sized circles of the bread to make a snowman shape.
Spread cream cheese on top of the circles.
Decorate the snowman with the toppings!
Looking for a fun way to get your kids to try new and healthy foods? Check out these Unicorn Food Recipes.