Lunchbox Ramen is the Perfect Winter Warmup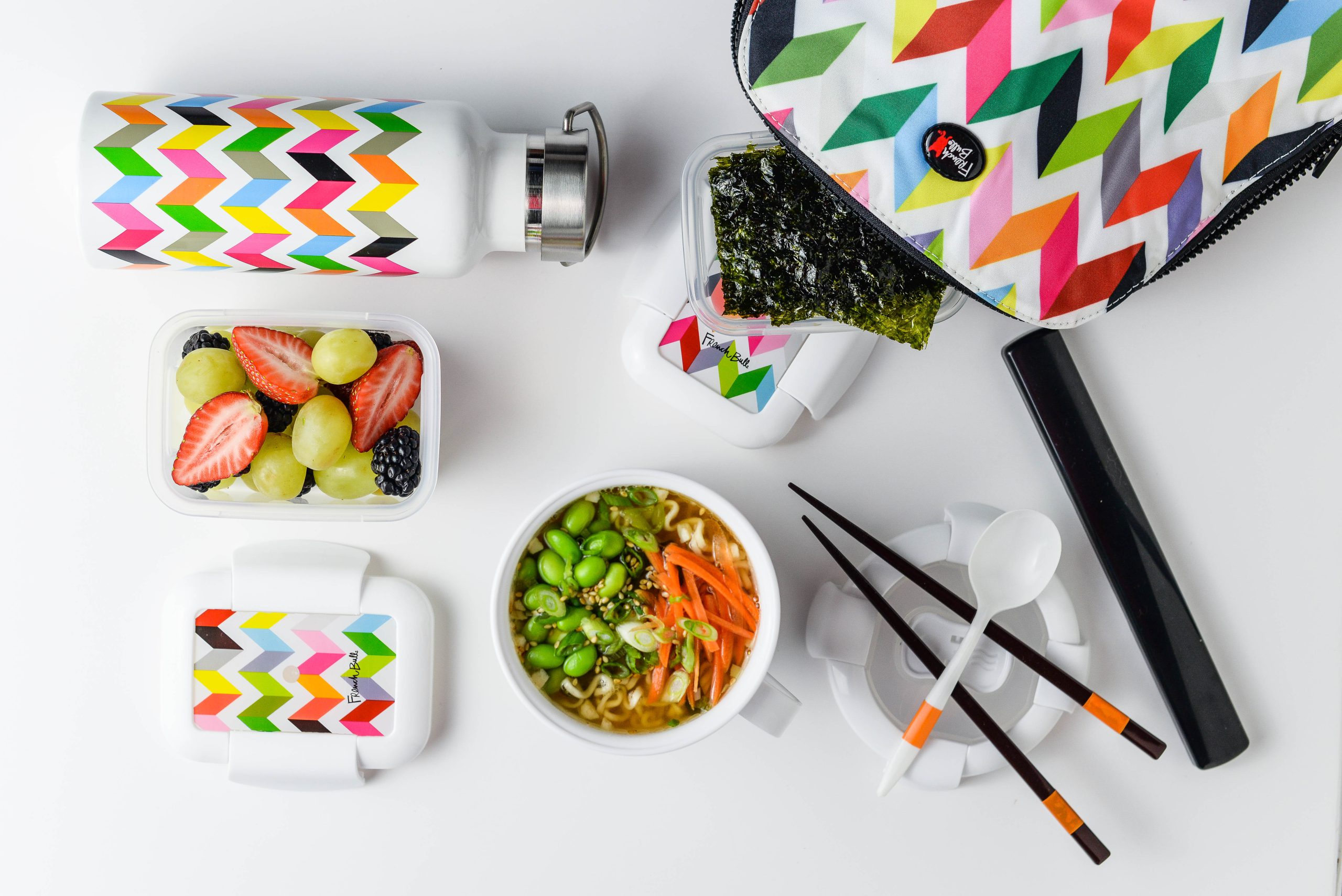 Homemade ramen noodle soup is hands down one of my kids' favorite dinners so I was totally thrilled when I figured out an easy way to send it in their lunchbox. During the cold winter months, they love digging into something warm at lunchtime and ramen is definitely one of their favorites.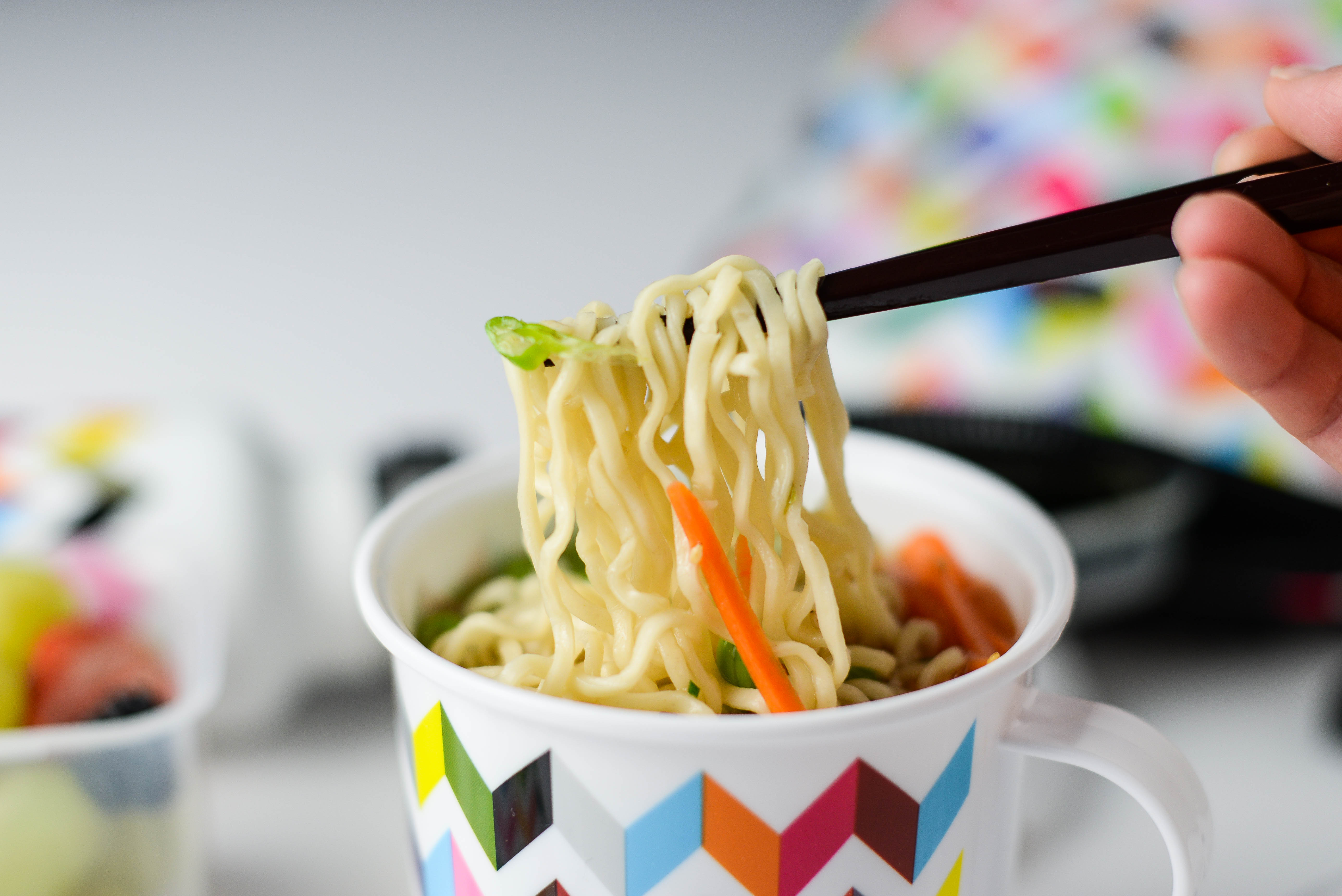 The key to perfect lunchbox ramen is definitely in the packing. To ensure the noodles are perfectly cooked at lunchtime, start by placing uncooked ramen in an insulated soup cup and pour boiling broth over them. They will cook in the cup throughout the morning and maintain their texture until lunch.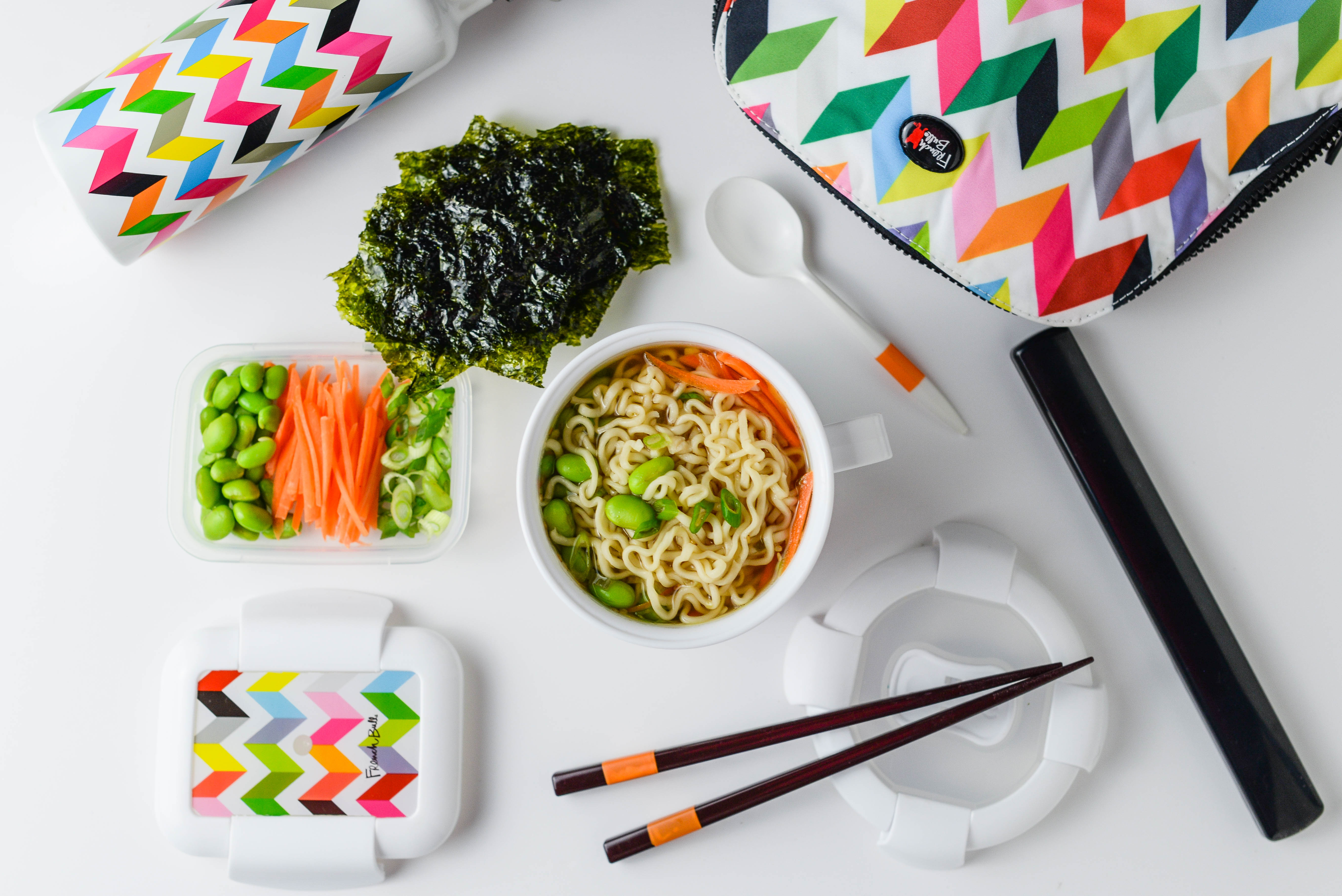 Of course, ramen isn't much of a meal without great toppings. My kids like to top their noodles with shelled edamame, shredded carrots, roasted seaweed and diced avocado. To keep veggie toppings crunchy and fresh, I pack them separately. Things like shredded carrots and diced green onion can be added just before eating to ensure they maintain ideal texture.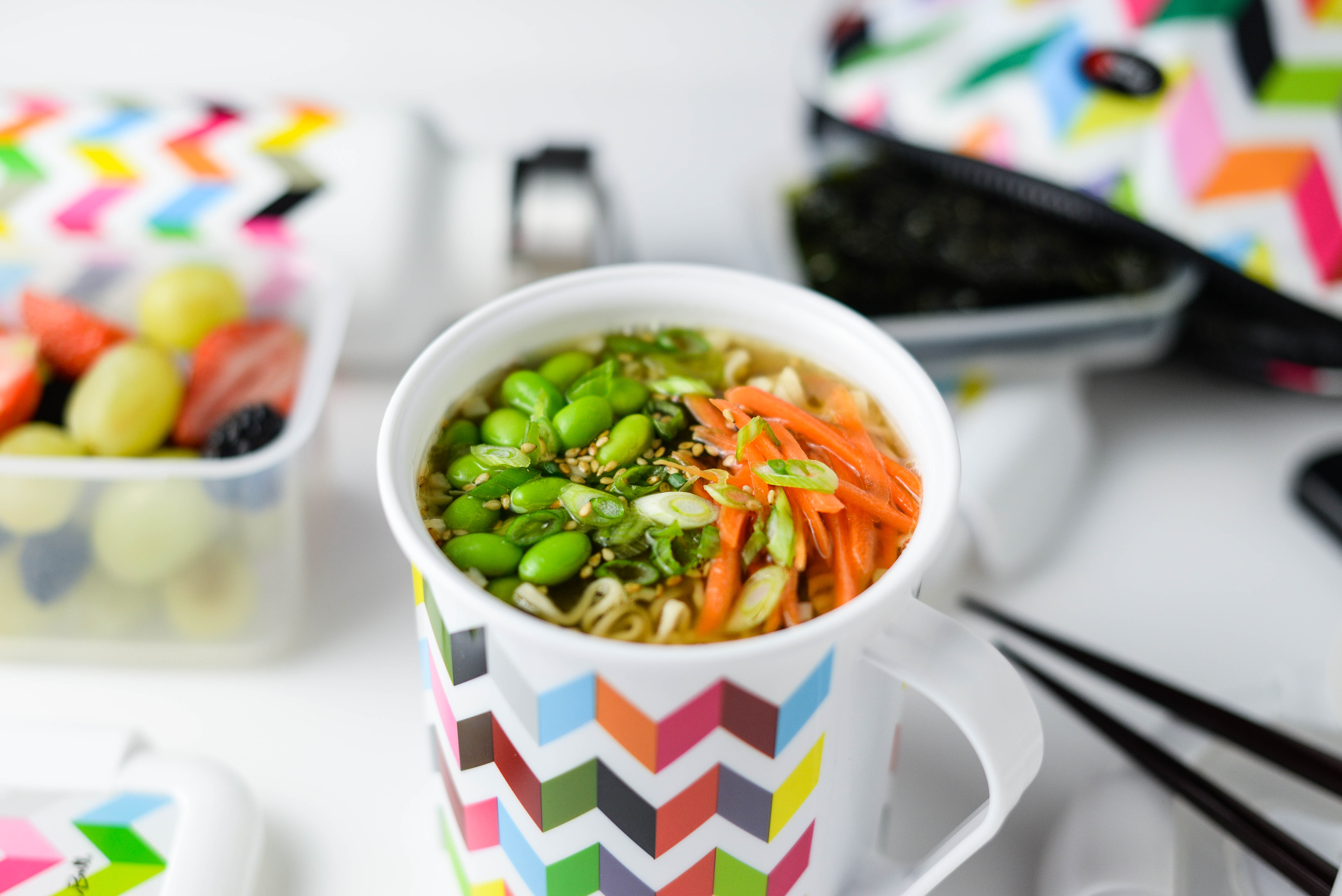 Not all ramen noodle soups are created equal of course. Really great ramen broths often require many hours of simmering to achieve optimum flavor. To make this version lunchbox worthy, I've taken a few shortcuts. My broth recipe is quick and easy while still managing to avoid the dreaded ramen "flavor packet." Instead I start with store-bought chicken broth and use real ginger, garlic and dried shiitake mushrooms to build flavor. It's simple enough to whip up in the morning before school or work. If that still seems intimidating, many grocery stores now offer Asian-inspired broths with flavors like miso-ginger or shitake. Look for them in the Asian foods section or near the chicken broth.
Homemade ramen noodle soup is hands down one of the best dinners so now it is even better in lunchbox form!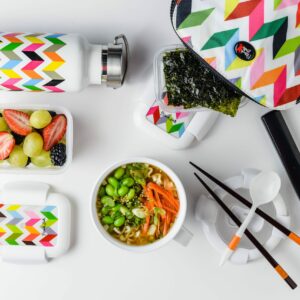 Ingredients
1

recipe 10-minute Miso-Ginger Broth

2

packages/bricks dried ramen noodles (do not use seasoning packet if included)

Optional Toppings: shredded carrots, steamed shelled edamame, sliced avocado, sliced cooked chicken or bbq pork, roasted seaweed snacks, toasted sesame seeds
Instructions
Prepare broth according to recipe.

Break up ramen noodles and place half of each "brick" in a thermal soup cup. Top noodles with boiling hot broth and secure lid.

Pack toppings in separate containers.

At lunchtime, add toppings and enjoy immediately.
Nutrition
Serving:
1
g
Calories:
105
kcal
Carbohydrates:
15
g
Protein:
2.8
g
Fat:
3.5
g
Saturated Fat:
1.7
g
Sodium:
600
mg
Fiber:
0.5
g
Sugar:
1.5
g