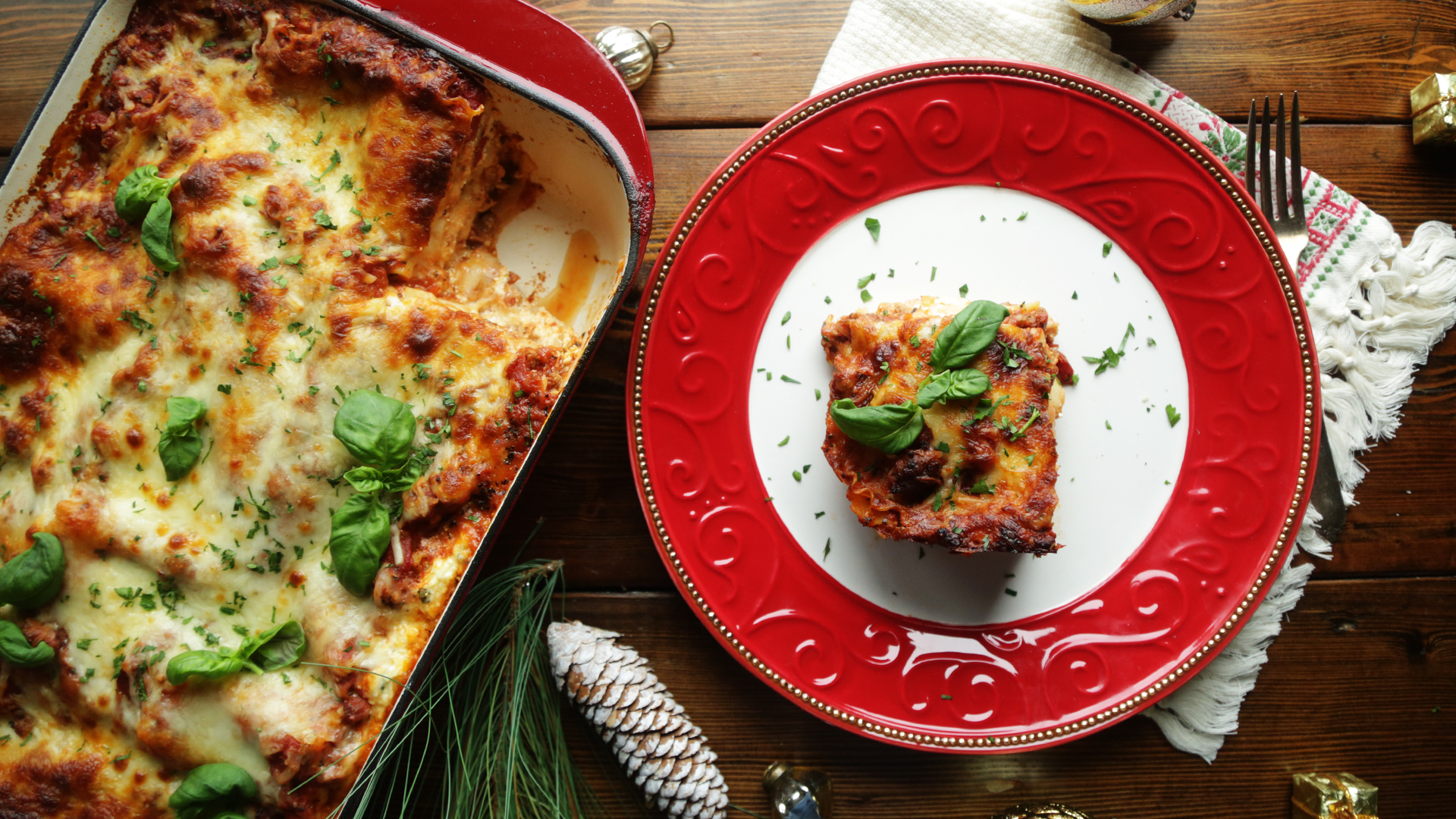 Sometimes you just have to go back to those classic recipes. I mean after all they are called the classics for a reason. They are always good and always deliver every single time. In this Classic Lasagna Recipe, I kept it as traditional as possible, but there are obvious variations with making the sauce and cheeses. However, the procedures do not change at all.
I fondly remember eating anything noodles and tomato sauce at my grandma's house, and will always remember those outside pieces of the lasagna that are so crispy and just so dang good. Quite frankly, it's the best part of the lasagna. If you really want to keep it ridiculously traditional than you can certainly roll out your own lasagna dough if you'd like or save a bit of time and just purchase some.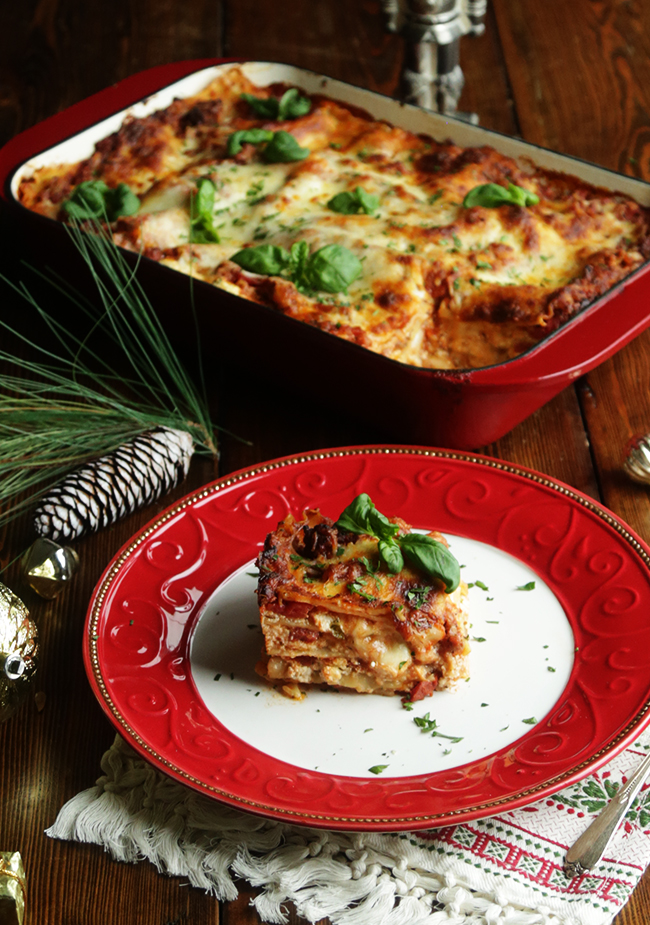 There is so much goodness in this Classic Lasagna Recipe that I'm not sure you'd be able to even taste the fresh noodles, but just thought I'd offer up the idea. Regardless, you should make this because my wife tells me I make the best lasagna on the planet and I just may agree with her 🙂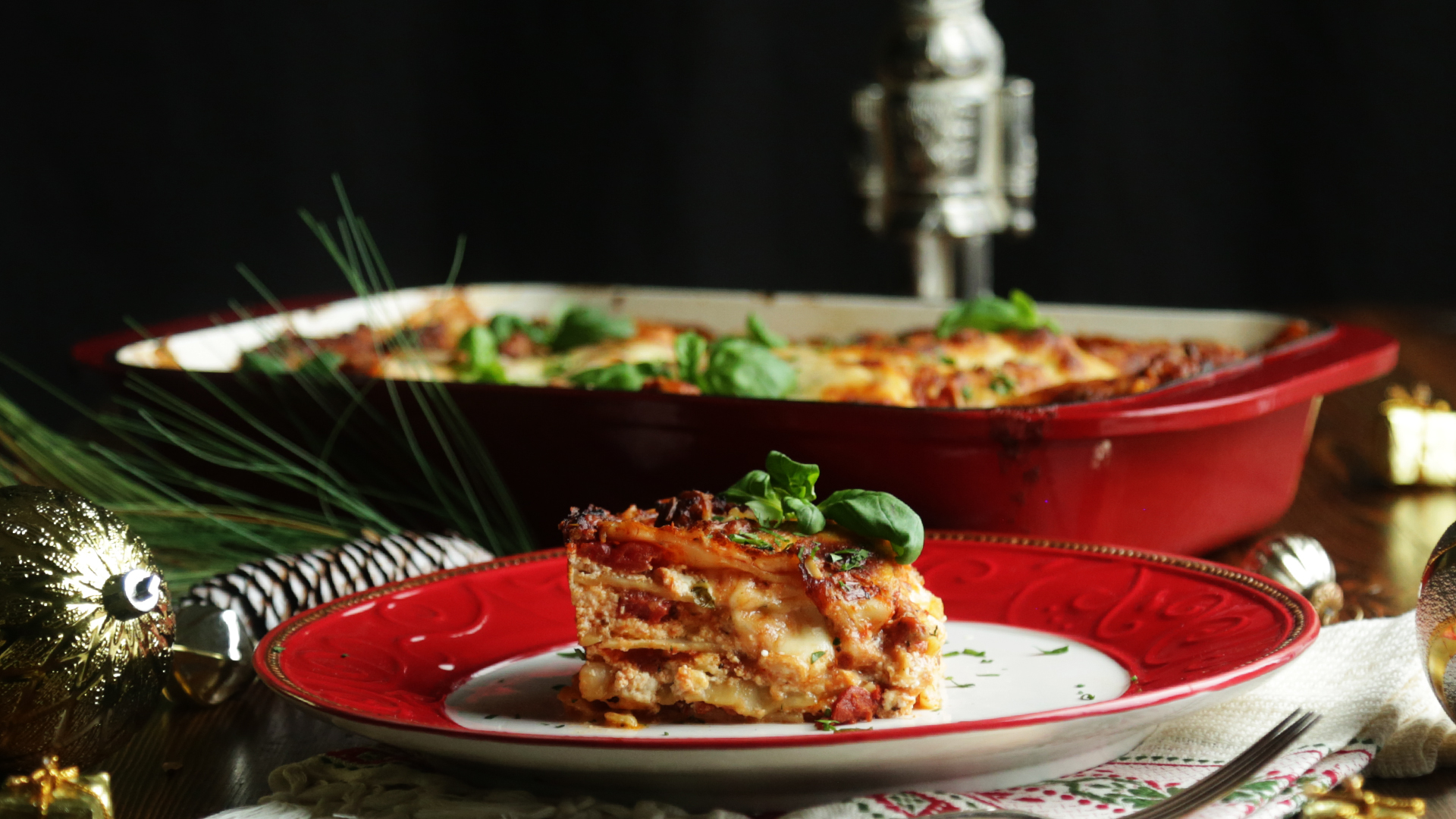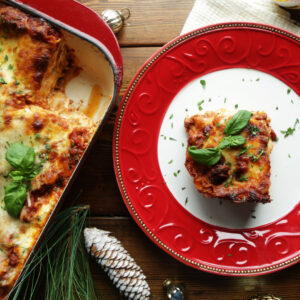 INGREDIENTS
1 tablespoon of olive oil
½ small dice yellow onion
2 finely minced cloves of garlic
4 ounces of loose mild Italian sausage
4 ounces of ground beef
6 cups of canned diced tomatoes and juice
1 teaspoon of dry oregano
1 ½ teaspoons of dry basil
1 tablespoon of tomato paste
1 egg
32 ounces of whole milk ricotta cheese
1 ½ cups of shredded parmesan cheese
2 tablespoons of chopped fresh basil
1 pound of shredded mozzarella cheese
20 par-boiled lasagna noodles
Kosher salt and fresh cracked pepper to taste
Chopped parsley and basil for garnish
INSTRUCTIONS
Preheat the oven to 350°.
In a medium size pot over medium heat add in the olive oil and lightly brown the onions and garlic.
Once brown add in the sausage and beef and cook until there is no pink, about 6 to 7 minutes.
Next, add in the tomatoes, oregano and basil and cook over low heat for 15 minutes.
Thicken the tomato sauce with tomato paste and adjust the seasonings with salt and pepper. keep warm.
In a large bowl whisk 1 egg and then completely mix together the ricotta, parmesan, chopped fresh basil, salt and pepper and set aside.
Evenly layer a 13x9 casserole dish as followed: sauce, 4 noodles, ricotta cheese mixture, sauce, mozzarella and then repeat 3 more times finish with noodles, sauce and cheese.
Bake in the oven at 350° for 30 to 35 minutes or until the cheese is golden brown on top.
Garnish with chopped parsley and basil. Serve hot.